Gamers could get a number of these games in their randomly selected bundles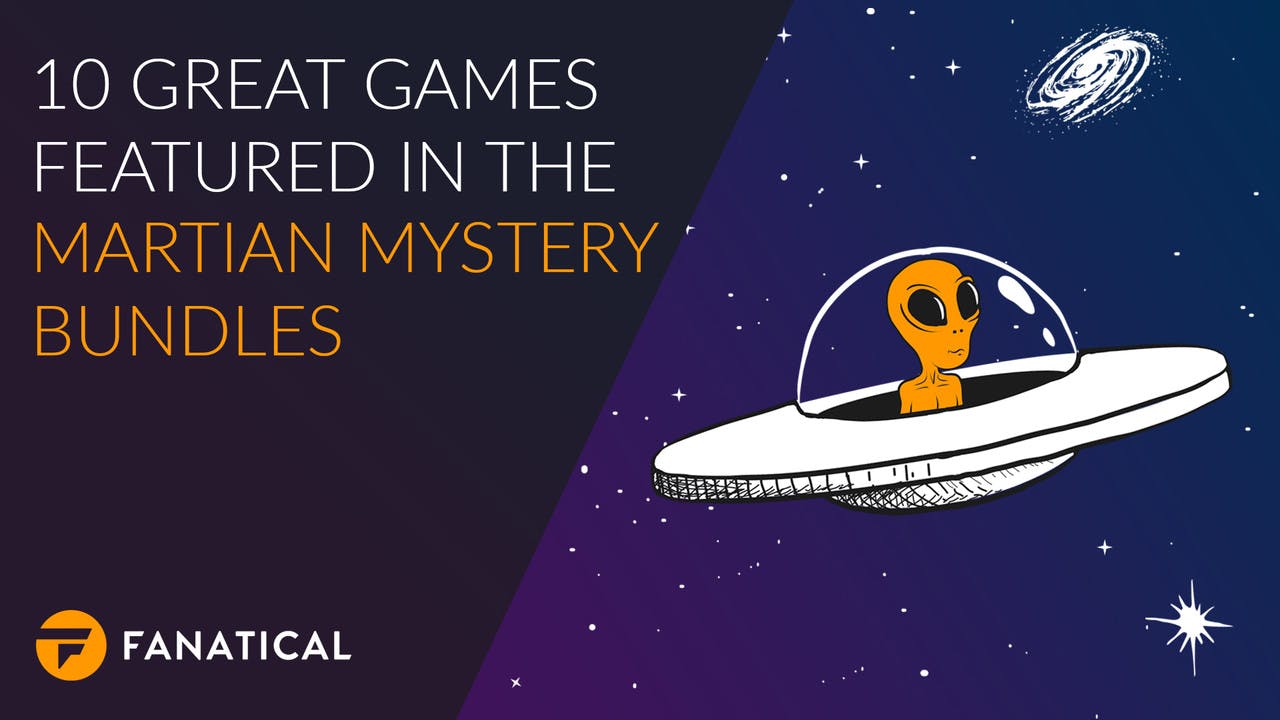 Last week, the orange Martian returned to planet Fanatical bearing wonderful gifts... Steam games!
Many of you have been snapping up these games in the Martian Mystery Bundles, a brand-new bundle for the Fanatical Store. With a 3-game and 6-game bundle to choose from, gamers receive randomly selected keys from a huge list of AAA and indie titles - but what games can you get?
The Martian has been pretty quiet about it - to be honest, he can't speak our language very well - but we have discovered some of the big games included... just don't tell the alien dude, OK?
Here are 10 of the many great Steam PC games you could get from the Martian Mystery Bundles.
Dying Light
Prepare to run, climb and kill to survive in the first-person action RPG Dying Light. Players take on the role of Kyle Crane, an undercover agent exploring the dangerous urban environment of Harran whilst scavenging for supplies and crafting weapons to fend off hordes of flesh-hungry creatures.
The undead are a threat no matter what time of the day, but once the sun goes down, the hunter becomes the prey as the infected grow in numbers and strength. Gamers will also have to go up against the lethal Volatiles zombies, who leave their nests in the darkness to feed.
Our advice, keep your wits about you and use everything you've learned to survive till dawn…Good night. Good luck.
---
---
Share this post