10 things you need to know about Hogwarts Legacy
By
Danielle Angel
- 31st Jan 2023
Games
Everything we know so far!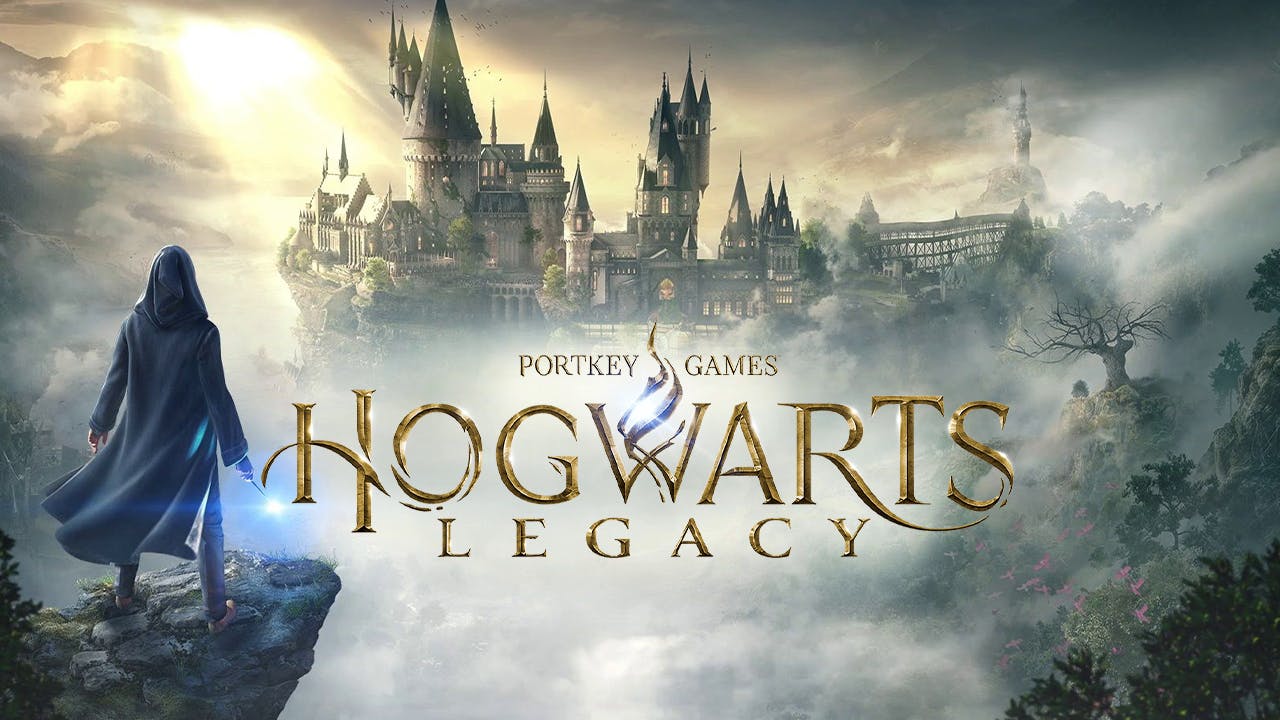 Experience Hogwarts in the 1800s. Your character is a student who holds the key to an ancient secret that threatens to tear the wizarding world apart. Make allies, battle Dark...
Hogwarts Legacy's release is just around the corner — especially if you bought the Deluxe Edition for its early access period! — so it's time to start looking at the things that we know about the game so far! With a lot more information, including new trailers and gameplay footage leaks, we have loads to talk about!
#1 — Hogwarts Legacy is Set in the 1800s
For those excited to meet some of your favourite characters from the Harry Potter series (including books & films), we have partially bad news: you won't be able to meet many characters from that era. Hogwarts Legacy is set many years before the events of the books and movies, so you won't be able to meet iconic characters like Hermione, Ron, Harry, or even Albus Dumbledore!
That isn't a bad thing, however — Hogwarts Legacy features an all-new storyline, allowing you to experience more of the Wizarding World than we've seen before! You'll also be able to meet some of the lovable (or despicable) ghosts, including Peeves and Nearly Headless Nick. Such is the reason for the game's tagline: live the unwritten!
#2 — Character Customisation
Hogwarts Legacy will allow you to create your character with very in-depth character customisation. You'll be able to import numerous things, including your Hogwarts House and Wand, from the Wizarding World website!
This in-depth character customisation will allow you to create yourself, have everything you would whilst in Hogwarts, and even delve into less... favourable types of magic. Use the spells you want in combat and remain pure or fall to the Dark Arts — including the Unforgivable Curses: Imperio, Crucio, and Avada Kedavra — with Sebastian Sallow!
#3 — Explore All of Hogwarts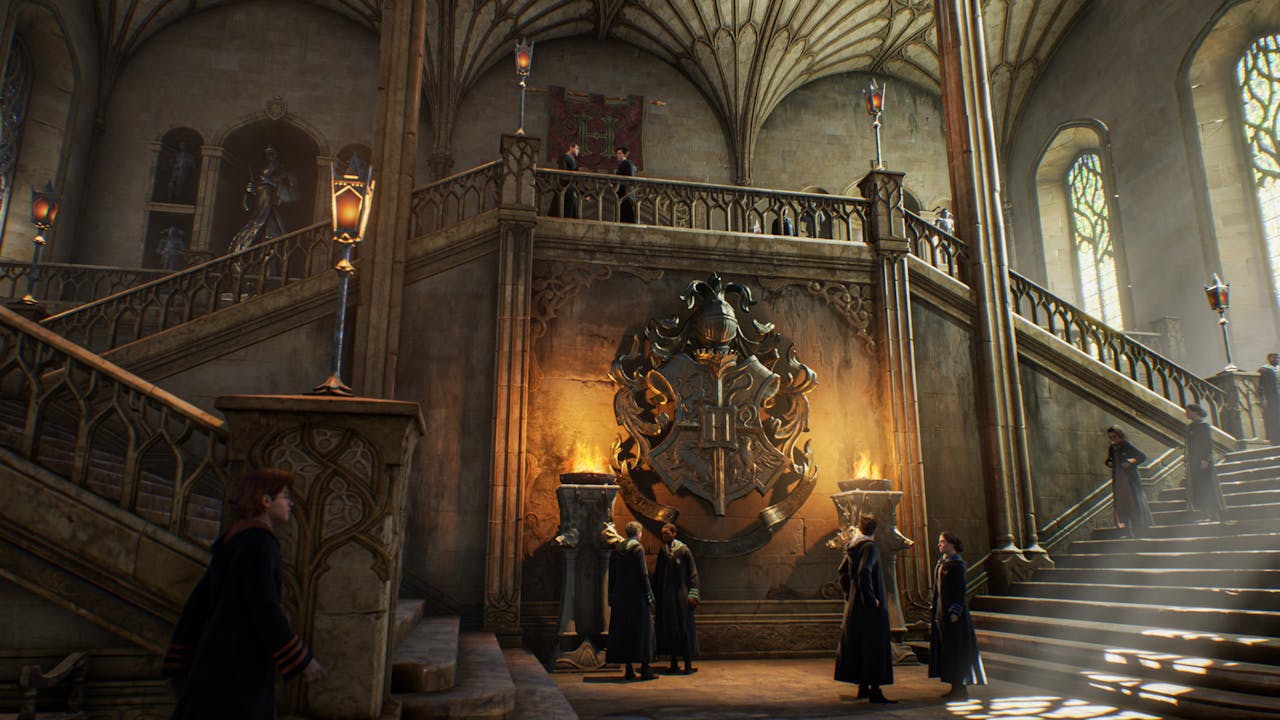 This game will be the first opportunity that Harry Potter fans will have to explore Hogwarts and the world (including various confirmed locations, such as the Forbidden Forest, Hogsmeade Village, and Diagon Alley). Scattered throughout Hogwarts Castle are various secrets to be found for only the cleverest of witches and wizards to uncover!
The world of Hogwarts Legacy seems rather massive; whether you're exploring the House's common rooms — Gryffindor, Hufflepuff, Ravenclaw, and Slytherin — or the world outside of Hogwarts Castle, there's a lot to uncover!
#4 — Magical Beasts
Scattered throughout the vast world will be a slew of magical beasts for witches and wizards to meet! The vast world of the Harry Potter universe has over a hundred magical beasts (including variants of certain species), and we know that many of them will be part of the Hogwarts Legacy world!
As confirmed by game leaks, numerous magical beasts that we've seen in the films will make an appearance! From the adorable nifflers from the Fantastic Beasts franchise to trolls, hippogriffs, thestrals (as seen in the game's Deluxe Edition), and even a friendly Graphorn have already been featured! Not to mention dragons have already been seen on numerous occasions and the most magical creature of all are cats; you can pet cats in Hogwarts. We know that some of these will be tameable and rideable, but to which extent and how many aren't something that has been confirmed as of yet.
#5 — Get Studious!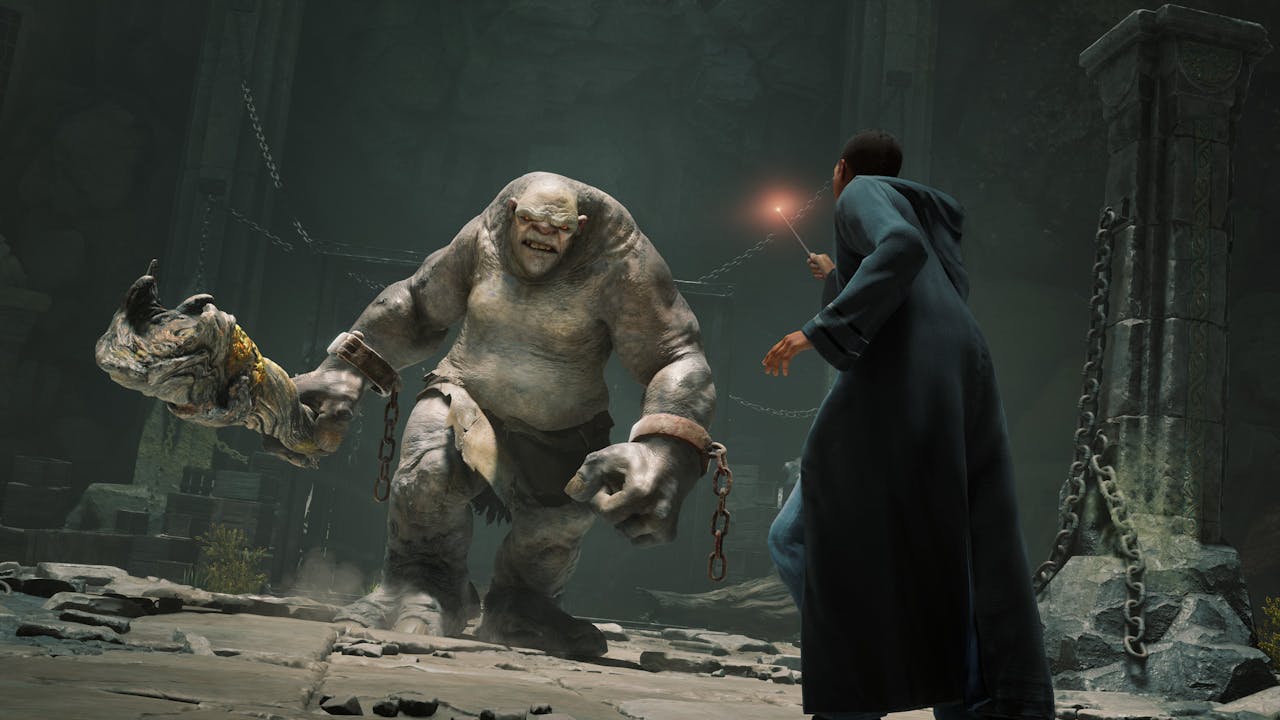 Take part in some of the most iconic classes in Hogwarts Legacy by attending Hogwarts as a fifth-year student in their first year. You'll have a lot of catching up to do, so you better put on your thinking hat and drink a memory potion to get the best out of the short year!
Classes such as Charms, Defence Against the Dark Arts, Herbology, History of Magic, and Potions, will teach you all about the world! Although you won't meet your typical lovable (and unlovable — we're looking at you, Snape) professors, you'll get a brand-new cast of teachers to get accustomed to and learn from! Now, get to class!
#6 — World Exploration
As mentioned before, areas outside of Hogwarts will be explorable as well. To get there, you'll use a slew of travel options, including flying (with either a broom or a magical beast), walking, or even swimming, as confirmed by a leak!
Explore previous locations that Harry Potter fans have never been able to see and find secrets and quests along the way — Hogwarts Legacy is an open-world title, meaning you'll be able to head to many places and see the beautiful world!
#7 — Wizarding Combat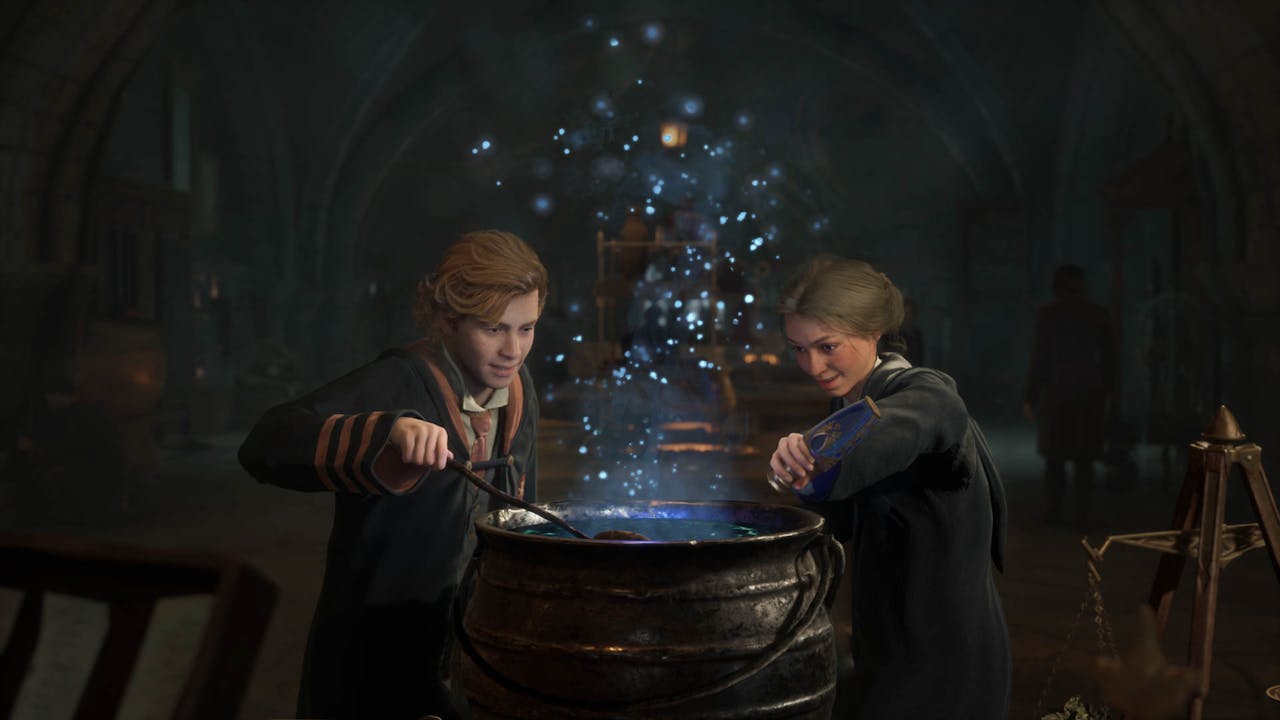 Hogwarts Legacy will feature combat that'll get you into epic battles against wizards and creatures alike! Use spells confirmed from the first Gameplay Showcase to defeat your enemies, or go to the Dark Arts and rely on more nefarious means.
Use quick spell casting, learn from the Defence Against the Dark Arts and Charms class to defend yourself, and take advantage of the quick Spell Wheel to use stronger attacks against your foes! Cast Protego to keep yourself safe and face off against other witches and wizards that are up to no good.
#8 — An Epic Story
Take control of a witch or wizard that joins Hogwarts five years late and holds the key to an ancient power to a secret that could shake the wizarding world!
Engage in conflicts against Dark Wizards and investigate the rumours of a goblin rebellion as you embark on an epic quest across many fan-favourite locations, using series spells, creatures, and more!
#9 — Steam Deck Verified!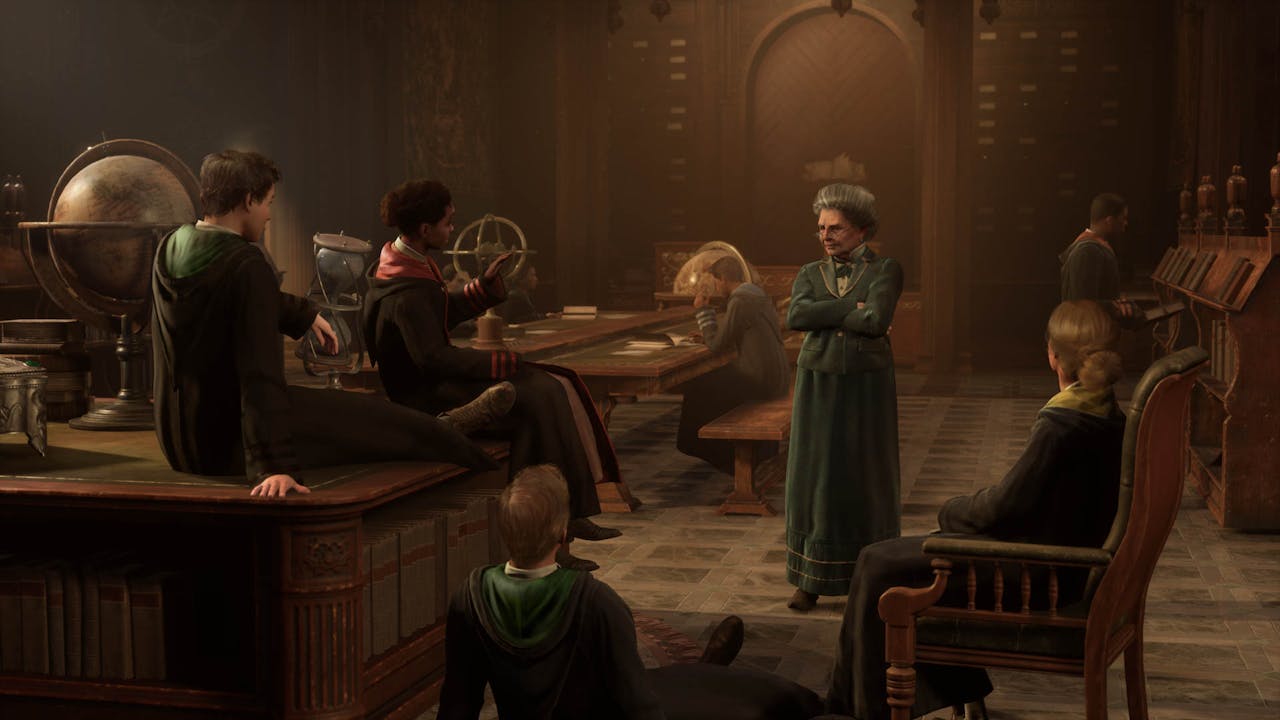 Take your Hogwarts Legacy Steam PC key on the go with your Steam Deck, as Hogwarts Legacy has been announced as a Verified title! Launch the game and play on the train on the way to work (whilst you ride the train on the way to Hogwarts) and enjoy an epic adventure at the tip of your hands!
As confirmed by @WBGamesSupport over on Twitter, Hogwarts Legacy will be Verified on launch, meaning that you'll be able to play it on your Steam Deck from the very beginning with no hassle! No need for muggle technology like a PC; instead, take control of the magical properties of the Steam Deck!
#10 — Leaks
We're still learning much, much more about the game as the release inches ever closer. With leaks coming in every once in a while — such as from @HarryPotterFilm — we are learning more as time goes by! From swimming to petting cats and the infamous Peeves making an appearance, it's a wonder what we'll see next!
Experience Hogwarts in the 1800s. Your character is a student who holds the key to an ancient secret that threatens to tear the wizarding world apart. Make allies, battle Dark...
If you're eager to jump into Hogwarts Legacy, then consider purchasing the Deluxe Edition to get a three-day early access period! Play 72 hours ahead of other witches and wizards and enjoy the story as quickly as possible, releasing on the 7th of February or 10th of February, according to your edition!
---
---
Share this post