20 new-to-Fanatical comics arrive in the American Mythology Horror Comics Bundle
By Sam Jones
- 27th Oct 2020
News
Hatchet and many more digital comics from as little as $1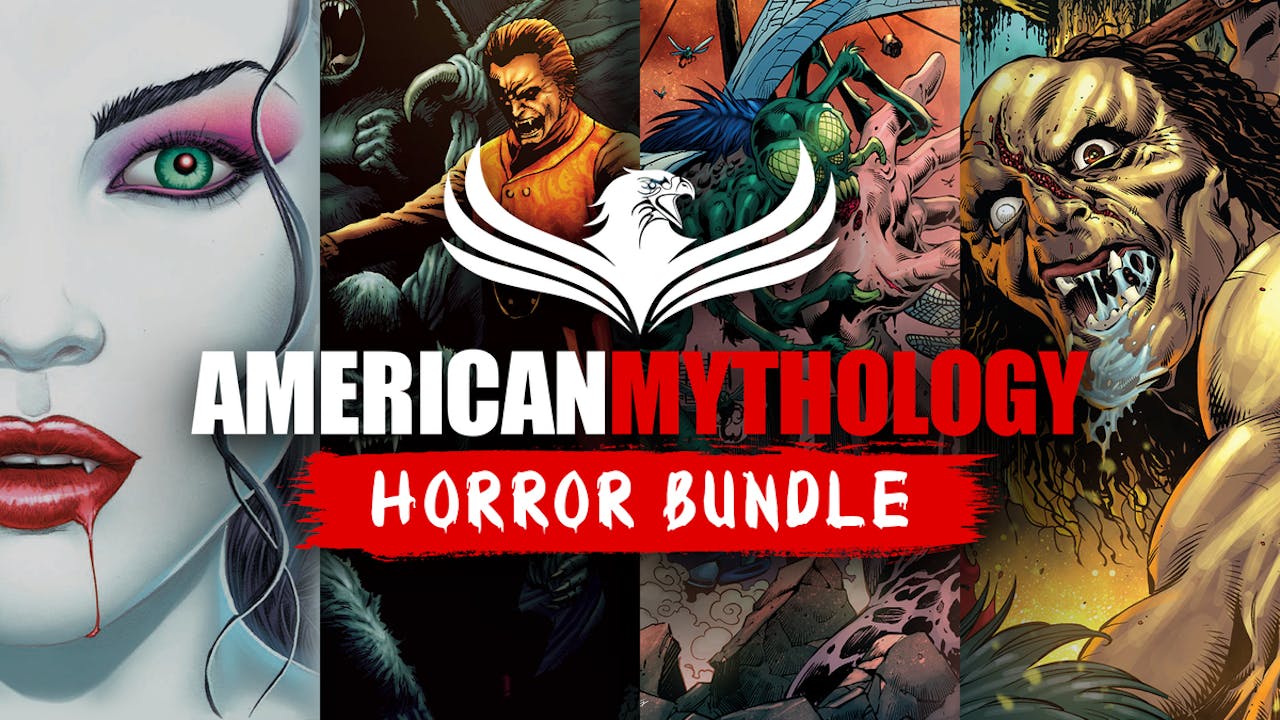 When it comes to enjoying Halloween this year, make the 'FRIGHT' choice and grab an epic line-up with our brand-new, exclusive American Mythology Horror Comics Bundle!
Featuring a tiered collection of 20 new-to-Fanatical digital comics, you'll get to enjoy the spine-tingling, horror-fuelled comics from the talented US-based publisher American Mythology - producing some of the best licensed and original content in the industry.
In Tier One, you'll be able to pick up five comics - featuring three from the terrorizing Hatchet series. Spend Halloween in the gruesome Honey Island Swamp with Hatchet Halloween Tales; cower from the unstoppable horde of terrifying space hornets that have plagued the earth in Meteor Swarm #1; and witness the unstoppable killing machine on yet another rampage in the swamplands in Hatchet #0 The Ballad of Jack Cracker.
Witness the inevitable doom of a foolish group of college kids who picked the wrong place and definitely the wrong time in Hatchet #1; and witness the attempted extermination of the monsters of legend by a new breed of 'super-beasts' in Beast Hunter X.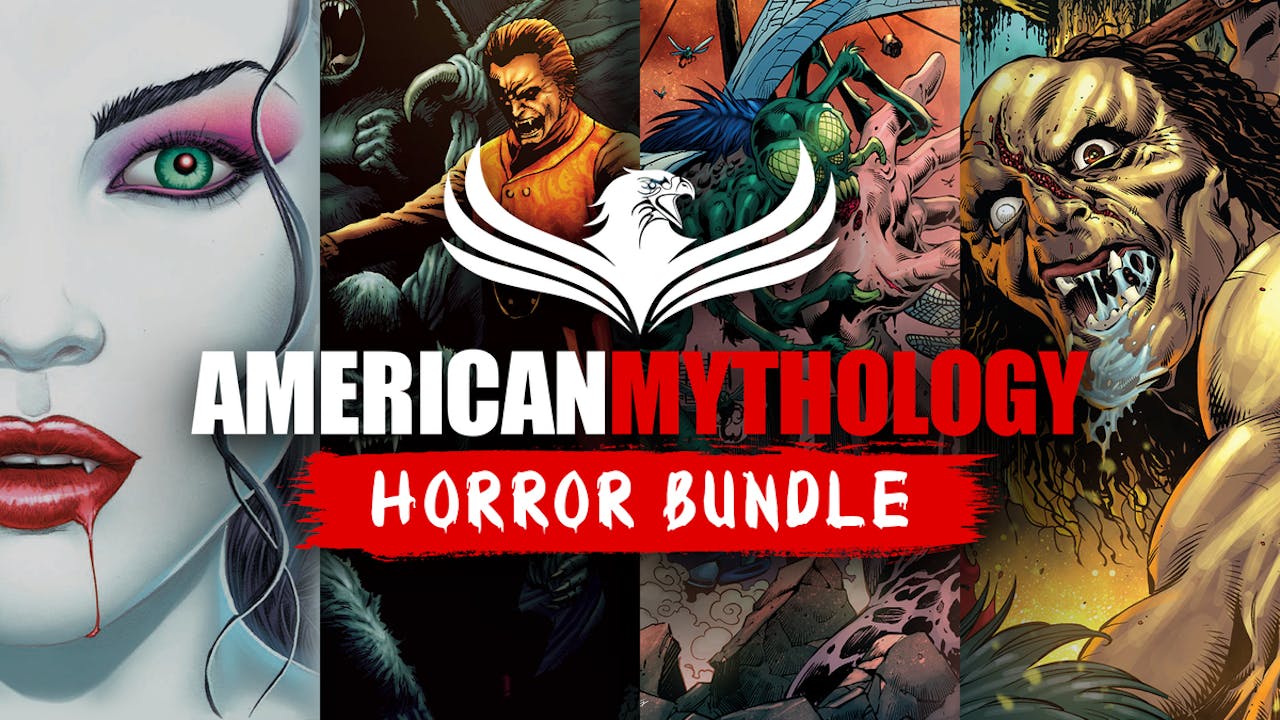 Choose Tier Two of the American Mythology Horror Comics Bundle and you'll receive an additional six comics. Watch on as the 'Hatchetface Lives' movie literally gets its final cut in Hatchet #3; experience Victor Crowley's chaotic battle in a monster free-for-all in Hatchet: Vengeance #1; continue the epic clash of the swamp titans in Hatchet: Vengeance #2; and delve into another hit franchise and enjoy classic horror the way it was meant to be with Beware the Witches Shadow #1.
Journey deep into the woods for new stories of greed and gluttony in Beware the Witches Shadow Happy New Fear; and see Adam Green's American slasher classic character pay a group of unsuspecting, dimwitted actors a visit in Hatchet #2.
Opt for Tier Three of this awesome bundle and you'll receive all of the content in tiers one and two, plus an extra nine comics to enjoy. Experience an all-new tale of Bram Stoker's classic creation with Eternal Thirst of Dracula #1 and Eternal Thirst of Dracula #2; and embrace the return of legendary comics artist Michael Kaluta's work on 1970s grindhouse horror duo Eternal Thirst of Dracula Bk2 #1 and Eternal Thirst of Dracula Bk2 #2.
Witness some next-level Jurassic Park horrors with giant lava breathing dinosaurs with Volcanosaurus #1 and Volcanosaurus #2; follow Billy Bob's adventures in the zombie-ridden lands of southwest Texas in Zombie Proof Zombie Zoo #1; and see Victory Crowley turn his rage against the minions of the underworld in Hatchet Halloween Tales II.
You've read about the original king of vampires, now it's time to discover the vampire queen Jocelyn and a new challenger battling for her power. Join Dean, Scuba Dave, and Dee on their crusade to rid suburban Pittsburgh of the undead in Vampire PA Bite out of Crime #1.
Don't trick, just treat yourself to an absolute fright-fest with 20 new-to-Fanatical comics, featuring over 400 pages, with the American Mythology Horror Comics Bundle.
---
Share this post