Black Friday - Save on Big Games & Spin to Win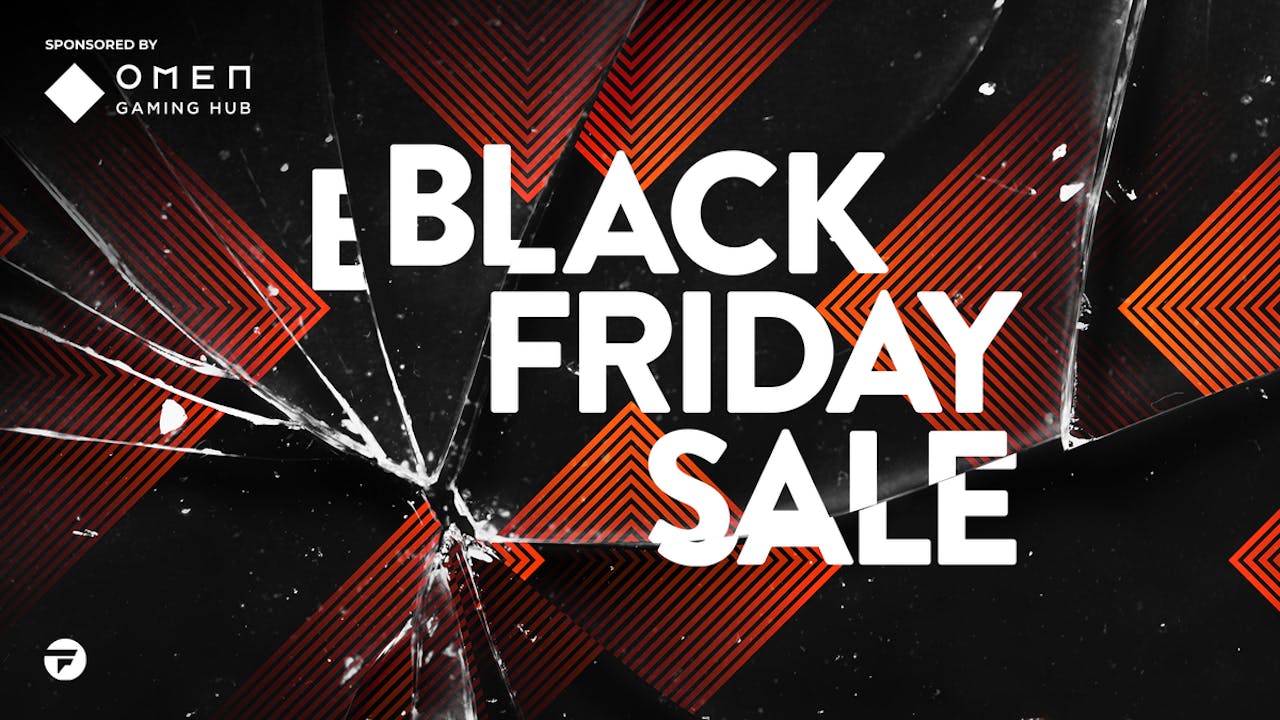 Our Black Friday Sale is here, sponsored by HP Omen! Running 20th - 30th of November, not only can you get some of the best gaming deals on thousands of games including big titles from indie and AAA publishers alike, you can also win some great prizes with our 'Spin to Win' wheel!
What does that mean? Read here for more details, but prizes include coupons, games, and even a spending spree! Just spend $12 / £10 / €12 / C$16 / A$19 / R1100 / J1800 to get your hands on a chance to win!
Since our prices are low, why not stock up with some gifts for the holiday season? We've got a fantastic page detailing how to do it, along with some suggestions in case you're stuck for ideas!
But surely you want to know more about the amazing offers we have for games from Capcom, Sega, PlayStation, Bethesda, 505 Games, Devolver Digital, 2K Games, Rockstar Games, Warner Bros., Ubisoft, and loads, loads more! Maybe something about our daily Star Deals? Well, since you asked nicely!
Star Deals
Here are the latest Star Deals, only available for 24 hours!
Dredge - 40%
Exoprimal - 46%
Police Stories - 85%
Lost Castle - 75%
Brilliant Bundles
It's a sale, of course we have bundles!
The first of three, The Cybersecurity Expert Bundle 2nd Edition sees over 20 ebooks across three tiers, all full of great security information. Whether you're shoring up your CISO, securing your social media, or want more effective auditing, there's plenty to get stuck into.
Then, if making games is your jam, then the GameGuru MAX Bundle is for you! With assets split across three tiers, as well as the app itself, you can get started on something amazing in no time at all.
Finally, the VERTIGO VR BUNDLE has five great VR games over three tiers. If you want to check out Arizona Sunshine before the sequel hits the digital shelves, then you definitely need this bundle!
In today's ever-evolving digital landscape, where data is both a prized asset and a potential vulnerability, the "Cybersecurity Expert Bundle 2nd Edition" by Taylor & Francis...
Save on eLearning & More
If you want to learn something, read something, or just get some new software, then make sure to use the code BF20OFF for 20% off of anything on those two links except the Bitdefender Total Security.
Black Friday Deals
Here are some of the biggest PC titles you can get at a discount right now:
Starfield Premium Edition - 20%
Gotham Knights: Deluxe - 82%
LEGO Star Wars: The Skywalker Saga Galactic Edition - 75%
Mortal Kombat 11 Ultimate - 87%
Neon White - 42%
Outer Wilds - 54%
Doom Eternal Deluxe Edition - 79%
Ghostwire: Tokyo - 71%
Hi-Fi Rush - 37%
Warhammer 40,000: Darktide - Imperial Edition - 35%
Space Engineers - 50%
Guilty Gear -Strive- - 50%
Jackbox Party Pack 10 - 20%
Warhammer 40,000: Chaos Gate - Daemonhunters Castellan Champion Edition - 57%
F1 Manager 2023 Deluxe Edition - 59%
Jurassic World Evolution 2 - Deluxe Edition - 74%
Layers of Fear - 42%
Sifu - Deluxe Edition - 50%
Make sure you don't miss out, sign up for our newsletter today to keep you updated.
---
---
Share this post