The Easter Sale Cracks On!
Crack, like an egg cracking!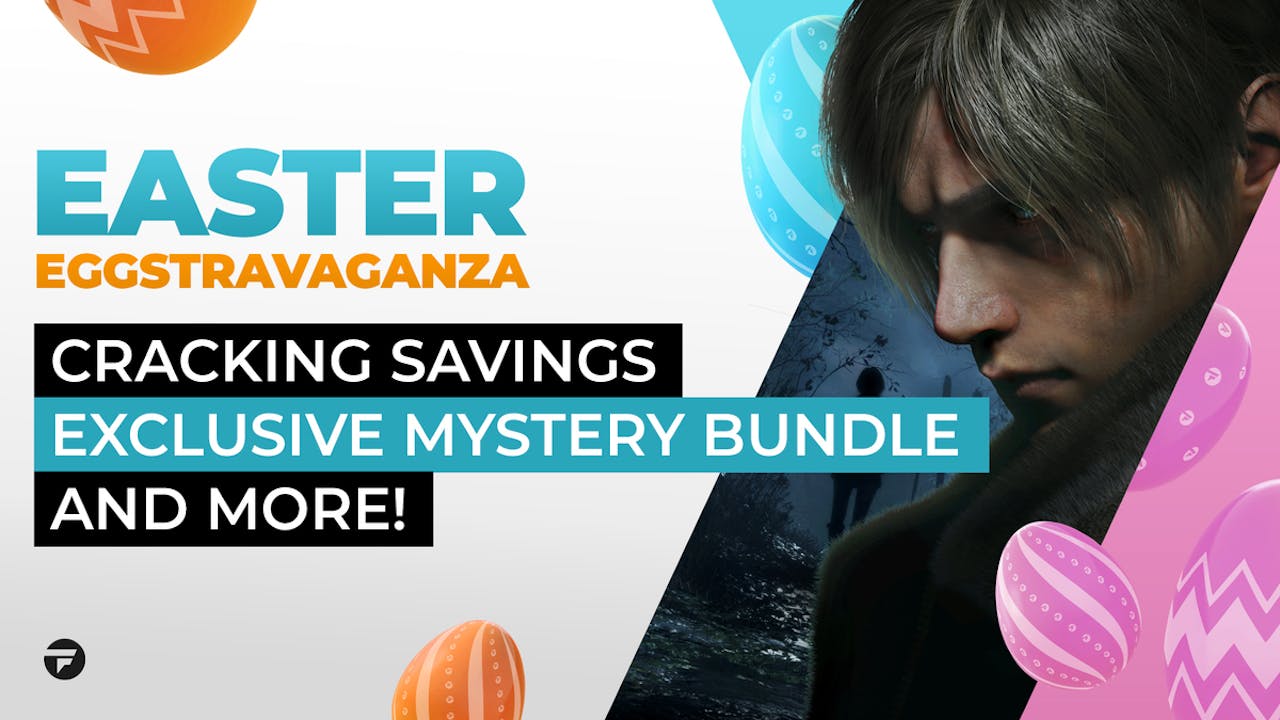 The Easter Sale is here, and we're all wearing appropriate costumes in the office, so let's crack on and let you know what goodies you can find across the whole website!
First up are the best ever prices on hundreds of official game keys, with more being added throughout the sale period. I mean, of course that's happening, you already know Fanatical has great deals on PC games. I've been asked to call them 'best in market' deals, but that's just a stuffy way of saying that we have fantastic prices that you won't find anywhere else!
Deathloop Deluxe Edition - 70% off!
Detroit: Become Human - 57% off!
Age of Wonders: Planetfall - 77% off!
Crusader Kings III - 30% off!
Aliens: Fireteam Elite - 48% off!
Hell Let Loose - 43% off!
Expeditions Rome - 50% off!
Dying Light 2 Stay Human - 58% off!
Metro Exodus - Gold Edition - 77% off!
Kingdom Come: Deliverance - Royal Edition - 75% off!
Blood Bowl 3 - 30% off!
Gal*Gun Returns - 67% off!
IXION - 33% off!
I Expect You To Die (Quest VR) - 40% off!
And don't miss out if you spend more than $12 / £12 / €12 / $16CAD / $20AUD / 900RUB / 1800JPY you will get your choice of a free game or voucher!
We also have the return of our 24-hour Star Deals after a brief spate of 48-hour ones, with the first one being Hi-Fi Rush Deluxe Edition!
Don't miss out on the Mystery Egg Bundle which is also available from today, offering up to 20 games! What's more, everyone who buys the bundle will be given the chance to win a grand prize once it finishes! What's the prize? Well, it's a mystery! You might also be one of the lucky ones who gets a Mystery Golden Egg! Find out more here.
One prize that isn't a mystery is what you can win if you add games to your Fanatical Wishlist! It's called Wishlist & Win for a reason, and you can find out more details here! The prize is spending sprees, just FYI.
Later on in the sale we might even be giving you a game on us, so make sure to sign up to our newsletter so that you don't miss out on that!
If a game you're waiting for a deal on isn't one of the thousands on sale right now, make sure to add it to your Wishlist so that you're notified when it is!
---
---
Share this post