Safe In Our World Charity Bundle is Now Live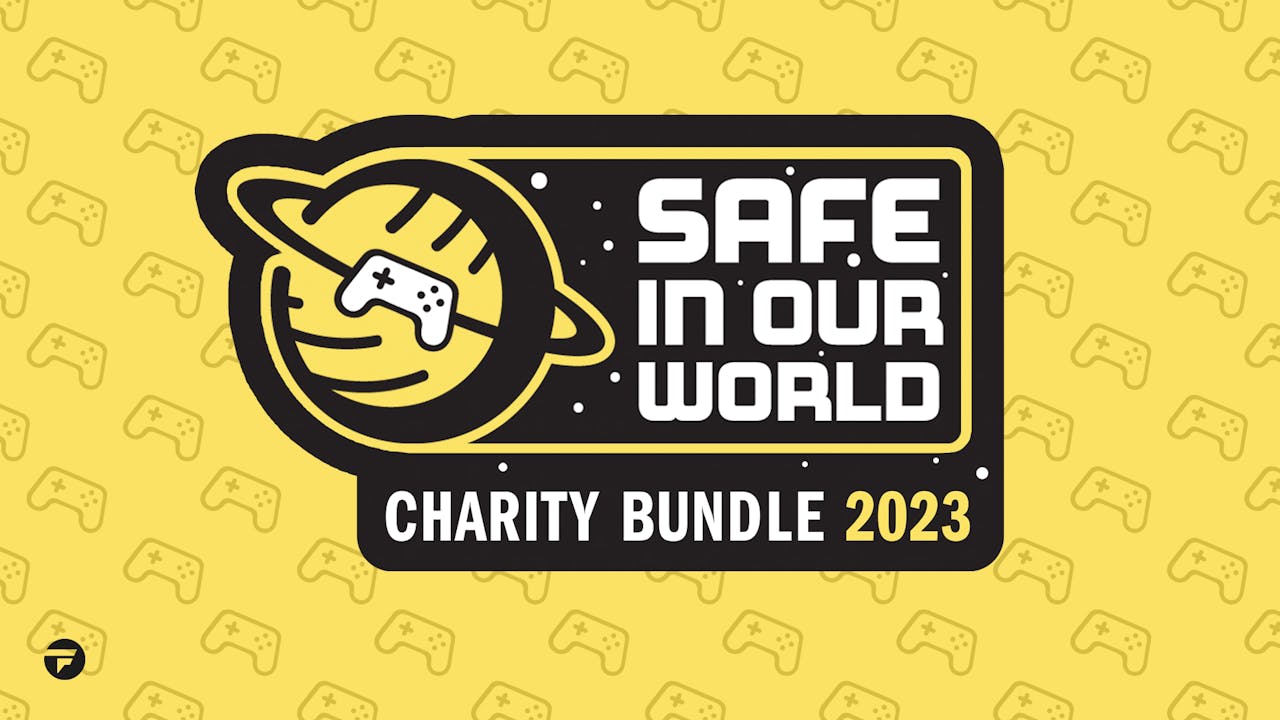 UPDATE: Unfortunately, this bundle has sold out. A big thank you for everyone who donated! You helped to raise over $96,000 for Safe In Our World! If you missed out and would still like to donate to support the work of Safe In Our World, please head over to their website: https://safeinourworld.org/donate/
For a limited time only, you can help us support Safe In Our World, a charity dedicated to mental health awareness within the videogame industry! As part of their work they work with the developers and publishers to support employees, whether through education or more directly.
Find out more about the amazing work this charity does and other ways to show your support over on the Safe In Our World Website. You can support hubs, news, podcasts and stories on topics such as inclusivity and how to conquer imposter syndrome.
This is Safe In Our World's biggest ever charity games bundle. All proceeds from this bundle will go towards supporting Safe In Our World, plus you can 'buy more to give more' where you can pay the minimum bundle price or donate a little bit extra. Why not see if you can make it on to the 'Top Contributor Leaderboard'!
So what do you get in the bundle? Official Steam keys for 24 games + one soundtrack:
PlateUp!
Turbo Golf Racing
Spiritfarer: Farewell Edition
The Last Campfire
Strange Brigade
Indivisible
Kingdom Two Crowns
Eternal Threads
White Day: A Labyrinth Named School
Field of Glory II
Warhammer 40,000: Gladius - Relics of War
Ice Age Scrat's Nutty Adventure
Soul Axiom Rebooted
A Little Golf Journey
Murder by Numbers
Chivalry: Medieval Warfare
Songbringer
STONE
Rescue Party: Live!
Rise of the Slime
Steel Rats
Hue
Teacup
Perfect
Arcade Paradise - Arcade Paradise EP original soundtrack
This bundle can be purchased from as little as £12.00 / $12.00 / €12.00 / $CAD16.09 / $AUD19.15 / ₽1,055.00 / ¥1,765.00, and all proceeds will be donated to Safe In Our World, to help them keep up their amazing work.
Only 10,000 sets of keys are available for this extremely limited edition bundle, so grab it while you can - don't miss out!
---
---
Share this post