Hang 10 on these hot deals!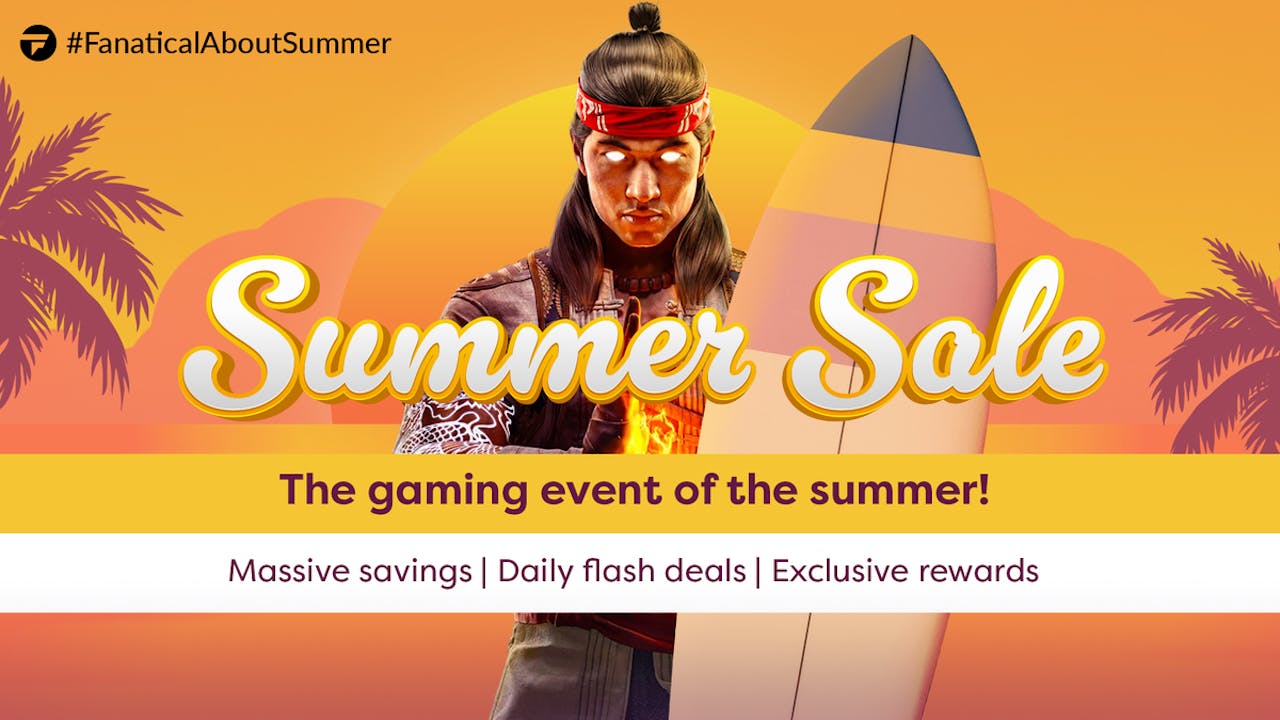 The Summer Sale is here — #FanaticalAboutSummer — and prices have crashed like waves at the beach! Except thousands of waves on a single beach, which admittedly would also be pretty radical.
First up, we've got some flash deals going on, new ones every day, so make sure you don't miss out on:
Next let's spotlight some of the deals we've got on offer:
Finally, make sure to check out our Summer Sale Rewards, which gives you something extra for reaching a basket worth a certain amount. The more you spend, the better quality of items you will get! Here are the price points we're working with:
The first tier we are offering is priced at $12/£12/€12/C$16/A$18/₽1100/¥1700, where you will be able to get an additional Mostly Positive title for you to claim, gift, or even trade to others!
The second tier has the following prices $20/£20/€20/C$25/A$30/₽1800/¥2800, and instead, you will be able to get an additional Very Positive title for you to take advantage of at your leisure!
And finally, the best tier — the third tier — offers you the option to get an Overwhelmingly Positive title for spending an extra amount, check out the prices right here: $30/£30/€30/C$40/A$40/₽2700/¥4100 .
Later on in the sale, who knows what might happen, make sure to sign up to our newsletter so that you don't miss out on that, and keep an eye on this blog! If a game you're waiting for a deal on isn't one of the thousands on sale right now, make sure to add it to your Wishlist so that you're notified when it is!
---
---
Share this post