Spin to Win - How does it work
By Sam Jones
- 18th Nov 2020
News
Here's how you can win some extra goodies for shopping with Fanatical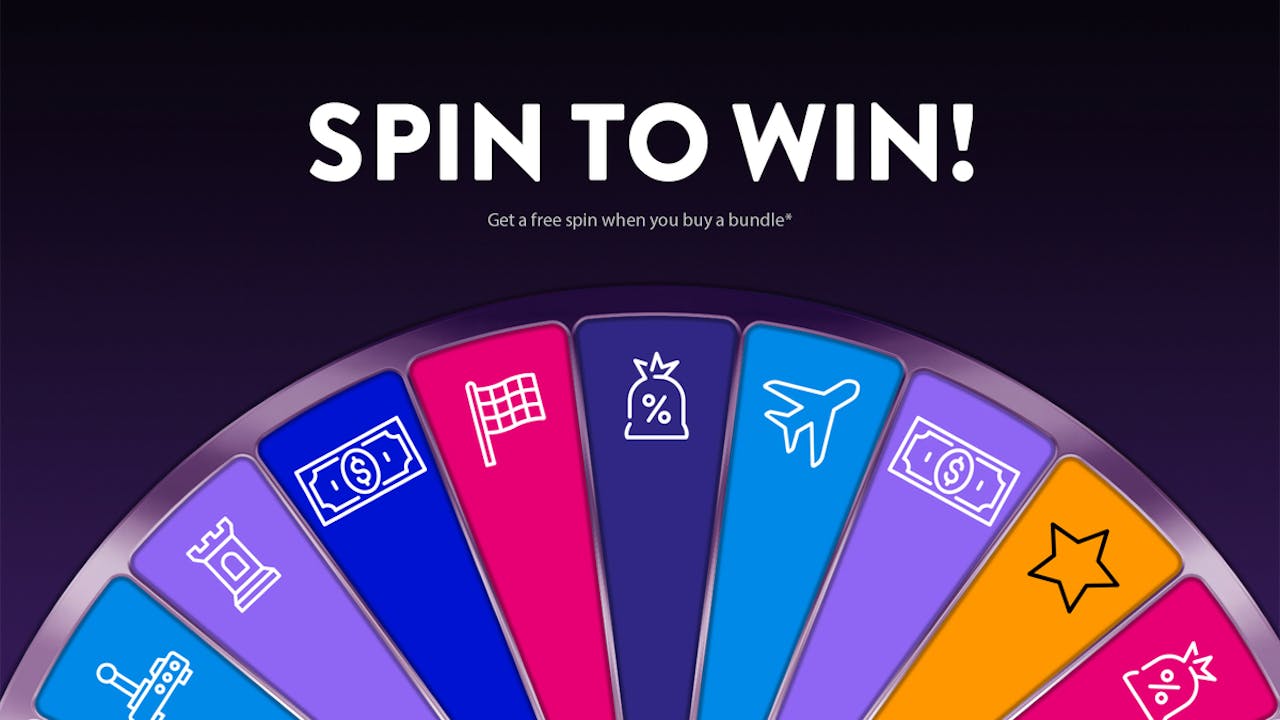 There are some cracking deals on our store, but you want more!
So, we're also giving you the opportunity to get an extra treat when you spend on the Fanatical Store - welcome to our Spin to Win!
You might be thinking to yourself 'how does it all work?' - well, below you'll find some additional information how you can use our wonderful Spin to Win, and the great prizes you'll find!
Be quick though as this Spin to Win will come to a halt on November 20th at 4pm GMT!
How can I Spin to Win?
Being able to access our Spin to Win is very easy. All you need to do is purchase a bundle - minimum spend $4.99 USD - on the Fanatical Store and you'll be eligible for a free spin!
Once you've made your purchase, you'll find your free Spin to Win in your Fanatical Account under 'Order History & Keys'.
What's up for grabs in the Spin to Win?
Our love and affection... no?
OK, suit yourself, we've got some 'better' prizes for you to win when you use the Spin to Win.
Prizes up for grabs include:
- Discount coupons
- Spending sprees
- Free games
How can I get extra spins in Spin to Win?
Very easily in fact!
If you head to your Fanatical account settings, you'll see an option to refer a friend. Once your amigo has gone through the process of signing up to Fanatical and make a purchase from our store, you'll receive your additional spin!
The person that you referred will also get to have a chance to spin the wonderful wheel of... wonder, by making a bundle purchase worth $4.99 or more.
Here are some of the T&Cs that you need to pay attention to: The person that you refer must be a new sign-up/non-existing customer, and they must also sign-up during November 2020.
Alternatively, you can keep an eye out on our Facebook and Twitter channels for hints on where you can find free Spin to Win redeem codes hidden across the site - you'll need to be quick as they won't last long!
Is there a limit on how spins you have in Spin to Win?
Nope, the only thing to remember is that you get one free spin with every bundle purchase worth $4.99 or more. So if you want to have another go, you'll need to make a separate order - again, on a bundle worth $4.99 or more - in order to have another opportunity to spin!
---
Share this post