The Fanatical
Blog
Latest AAA, Indie & Game Bundles
Receive Games Instantly
Save Money
100% Authentic Keys
3 reasons why The Big Con is worth your playtime
By Sam Jones - 12th Aug 2021Games
Don't miss out on Skybound's nostalgic feel-good adventure game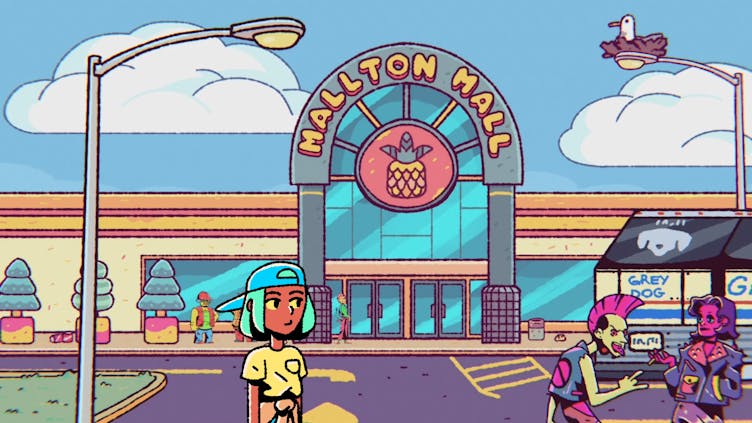 In The Big Con swindle strangers, pickpocket people, and con commoners across a wacky America of the '90s. And – it should go without saying – lie to your mom about all of it.
Ah the 90s, so many memories and a time when the world felt very different - a lot less virtual some might say.
If those days are memorable to you - or you've heard about them from older siblings, parents or (gulp) grandparents - then you'll want to check out Skybound Games and Mighty Yell's new Indie adventure game, The Big Con. The game follows the story of teenager Ali, a curious and sarcastic high schooler who ditches band camp to go on a cross-country road trip.
But the fun and freedom comes to a halt when loan sharks threaten to close her mom's family video store down - forcing Ali into a life of grafting to make ends meet. Interested to find out more on this new release? Here are three reasons why it's worth your playtime from launch on August 31st, 2021.
You can con people, obviously!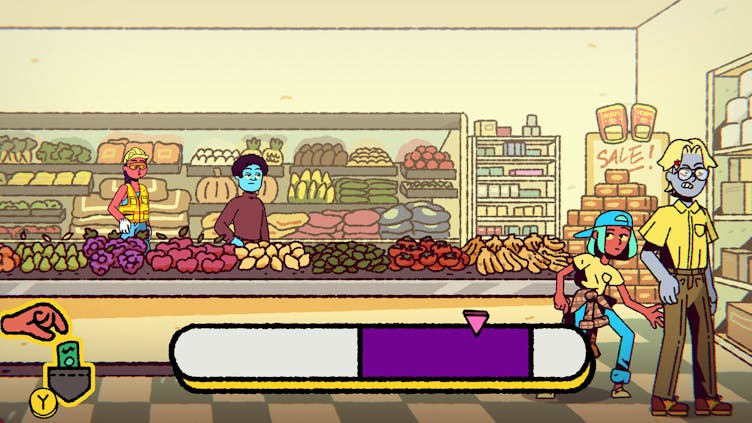 What... a game lets you do what its game name entails?! Get outta here!
The Big Con is all about pulling off sneaky missions on unsuspecting victims. You can do everything from wear disguises, eavesdrop on conversations, and learn how to approach each mark.
Or maybe you think you can make enough cheddar just by pickpocketing, or perhaps you'll seek out more complex grifts that involve breaking and entering, smooth talking. One great thing about The Big Con is that it's up to you on how you get the job done.
Outsmart everyone and lockpick everything that stands between you and saving your mom's video store... you know, that thing before Netflix took over the world.
It's a coming-of-age comedy experience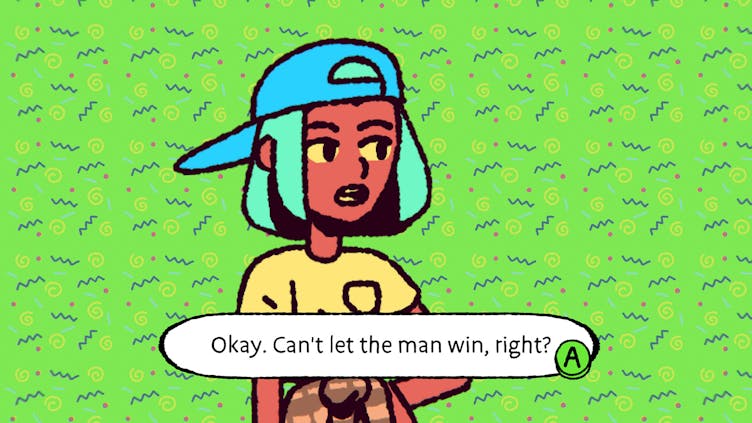 The Big Con doesn't take itself too seriously, meaning you'll get to enjoy a comical adventure that feels like something from a Pepper Ann sketch (one for the late 90s kids there). Get ready to talk your way into deals, hearts, and trouble - but don't forget to call home every once in a while to check in with your mom.
Playing as Ali, you'll embark on one of those 'prove yourself' adventures - and luckily for you, you've got the aid of an expert grifter to coach you in the elusive art of charm. From signs to random encounters and conversations throughout the game, The Big Con has a funny feel-good vibe to it... if you can class becoming a con artist as feel good, that is!
It's based on the 1990s... sold!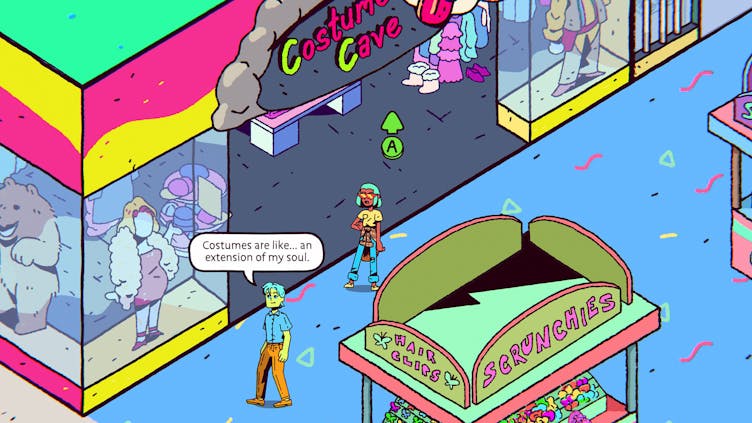 Pokemon, Rugrats, Furbies, Tamagotchis, Beanie Babies - these are but a few of the many well-known creations from one of the best decades (I was born in 1991, I would know).
So you'll be pleased to hear that The Big Con is set within a 90s theme, and boy does it bring back the nostalgia of walking around a shopping mall. The game offers you the perfect opportunity to relive your own awkward high school years, or if you sadly missed out on the 90s, finally experience all of the classic teen movies that feel so old and outdated.
Plaid, payphones and VHS tapes - The Big Con has got all of the outrageous fads you remember (and some you want to forget) from this decade.
---
Share this post
Can you be a pound-for-pound champ in the ring? Show you've got the guts with your Creed: Rise to Glory Steam PC key. Powered by the Phantom Melee Technology!
Can you be a pound-for-pound champ in the ring? Show you've got the guts with your Creed: Rise to Glory Steam PC key. Powered by the...
Can you be a pound-for-pound champ in the ring? Show you've got the guts with...
Ends in
25

:

43

:

10
or until sold out
Subscribe to our Email Newsletter to get Fanatical promotions direct to your inbox.
You can unsubscribe via the newsletter at any time. By subscribing to our newsletter you agree to our Privacy Policy.