Brilliant video games that could be even more special with the Canadian-American actor's appearance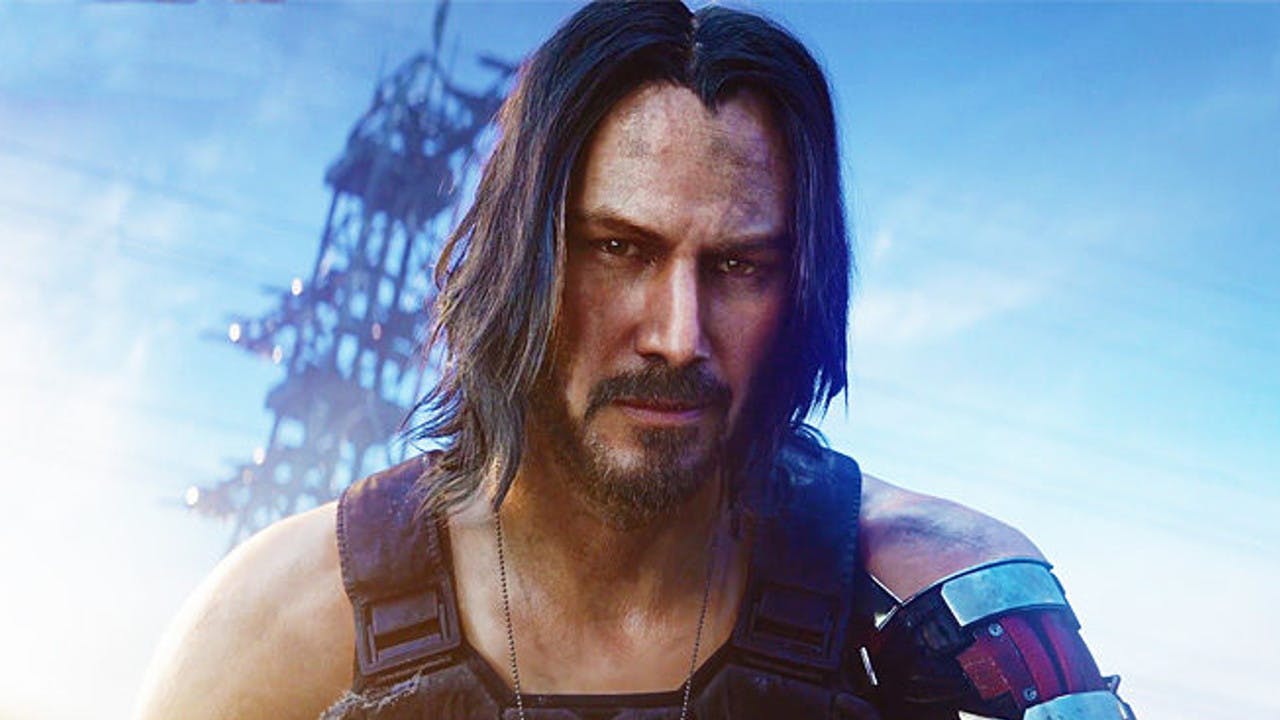 Enter the cosmic dark age and build a new future for your people with 4X sci-fi strategy Age of Wonders: Planetfall. Get your Steam PC key now!
Undoubtedly one the most exciting news from this weekend's (year's) E3 event was the announcement that Keanu Reeves would be starring in Cyberpunk 2077.
The eagerly awaited single-player RPG is due to release April 16th 2020; and as the masses take to Twitter to exclaim how happy they were with CD Projekt Red's choice of actor for Johnny Silverhand, It got us thinking… what other games would have been made better with Keanu?
Deus Ex - Adem Jensen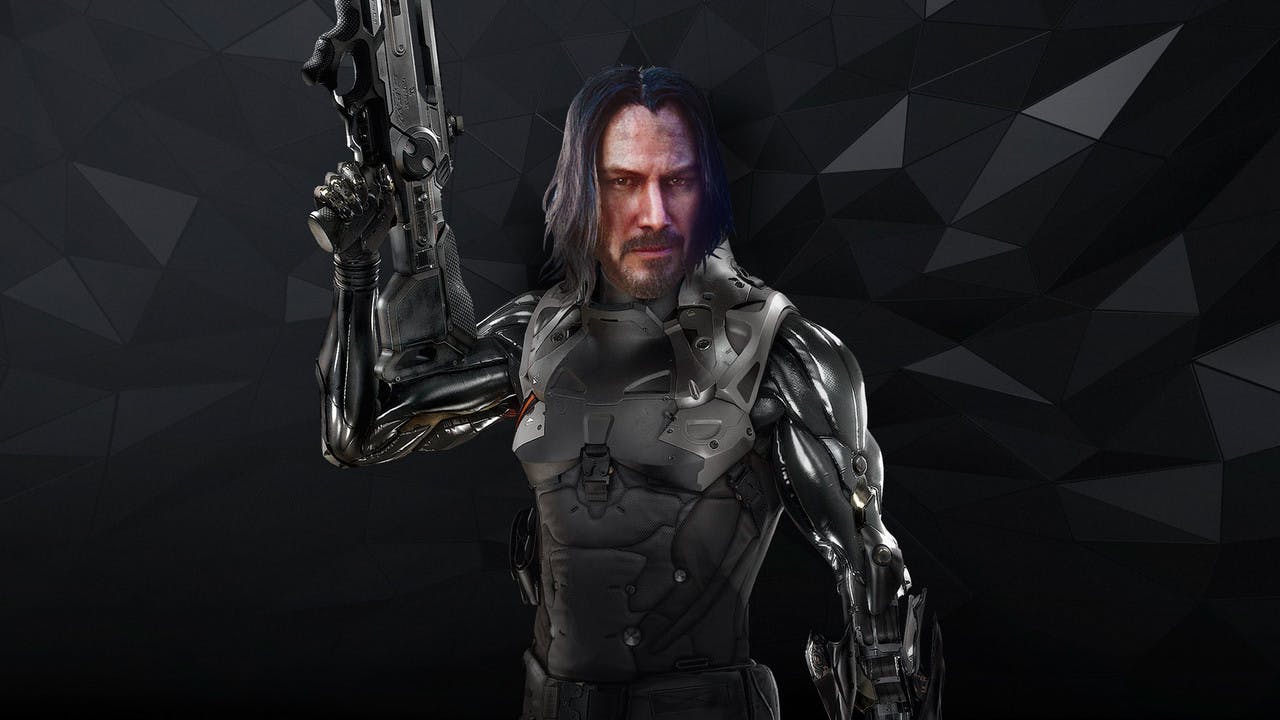 The main protagonist of Deus EX: Human Revolution and Deus Ex: Mankind Divided, Adam Jensen is the Chief of Security for the biotechnology company Sarif Industries - the sole surviving child from a group of infants subjected to experimental genetic therapy treatments by White Helix Labs. Jensen was rescued by scientists and later adopted, going on to grow up with no knowledge that the gene therapy had altered his biochemistry to form strong bonds with PEDOT electrodes instead of rejecting them making him the key to human augmentation.
After being fatally wounded, Jensen received the most advanced augmentations that Sarif Industries could produce, transforming him into a 'super soldier' with extensive cybernetic modifications. Much like Reeves' character in the Matrix, Jensen is of keen interest to Scarif due his skills and 'chosen one' status as the go-to guy for hacking and advanced combat.
Let's face it, he even looks like Neo, so Keanu was made for this role!
Devil May Cry - Dante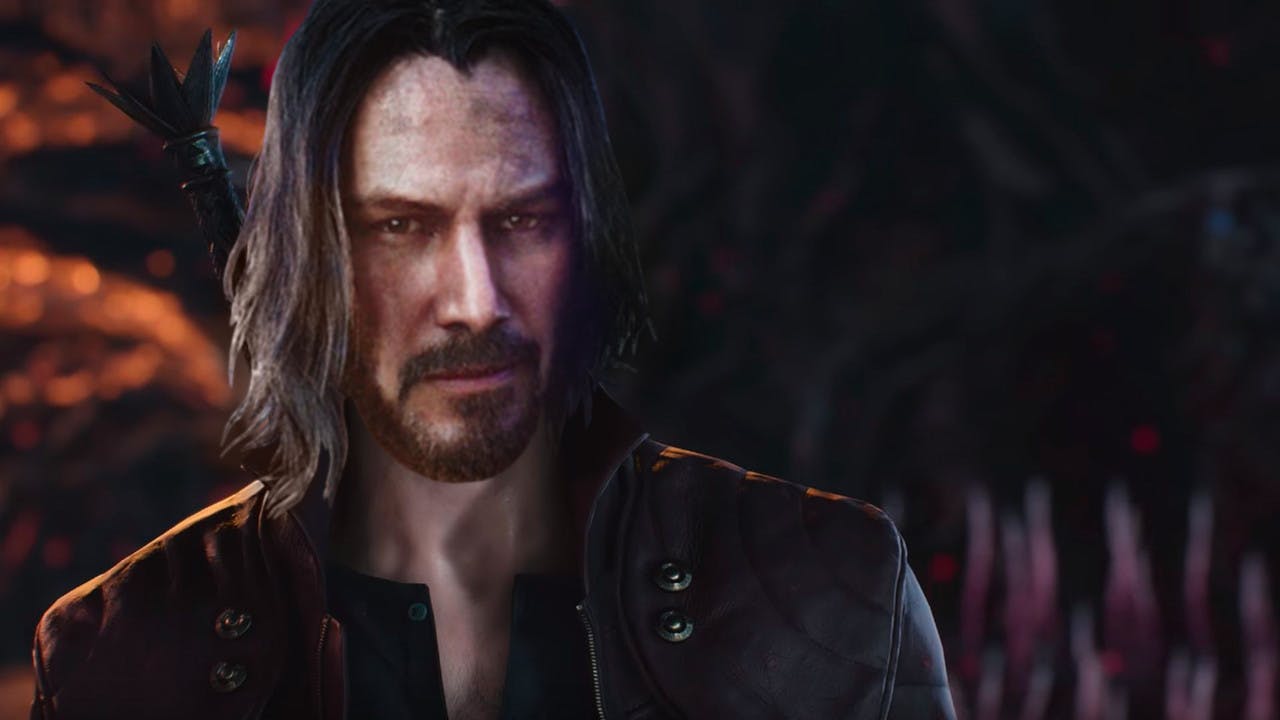 We didn't even have to reach far for this one, as John Constantine/Keanu has quite literally been to hell and back, a demon hunter who knows that unless he can redeem himself before he dies, he has a one way ticket back to Satan's realm.
Devil May Cry's Dante, son of the demon Sparda; in his quest to avenge the death of his mother, rids the world of evil demons and malevolent forces, often visiting the other realm slay demons.
In an interview with the games creator 'Hideki Kamiya' he tells us that the key points around creating Dante's character was 'a long stylish coat', 'a British man' and 'doesn't smoke cigarettes' - I guess the ending to Constantine wouldn't have been as interesting if Reeves' character was a non smoker.
The Witcher - Geralt of Rivia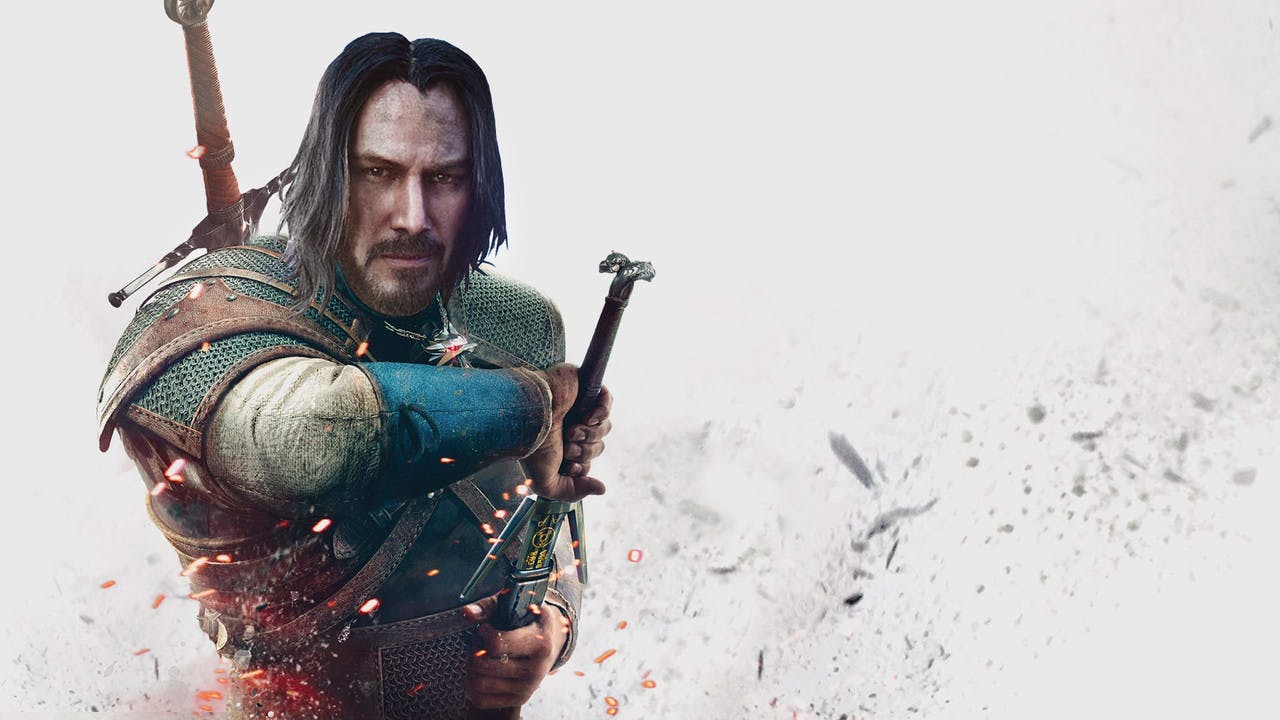 Trained at the stronghold of Kaer Morhen from a young age, Geralt of Rivia soon become one of the most powerful Witchers (genetically mutated monster-killers) to roam The Continent. Being subjected to further experimental mutagens allegedly gave The White Wolf increased speed, strength, and stamina compared to other trained Witchers.
Geralt is something of a ladies man, wooing fair maidens with his long locks, but he also has a stone face expression and quite monotone voice - perfect for Keanu Reeves!
We're sure Keanu would make a fine Geralt (forget Henry Cavil) as he slays foul monsters and takes to a trip to 'love town' on the back of a unicorn with Yennefer… that will make sense to those of you who've played The Witcher 3: Wild Hunt!
Tomb Raider - Lara Croft?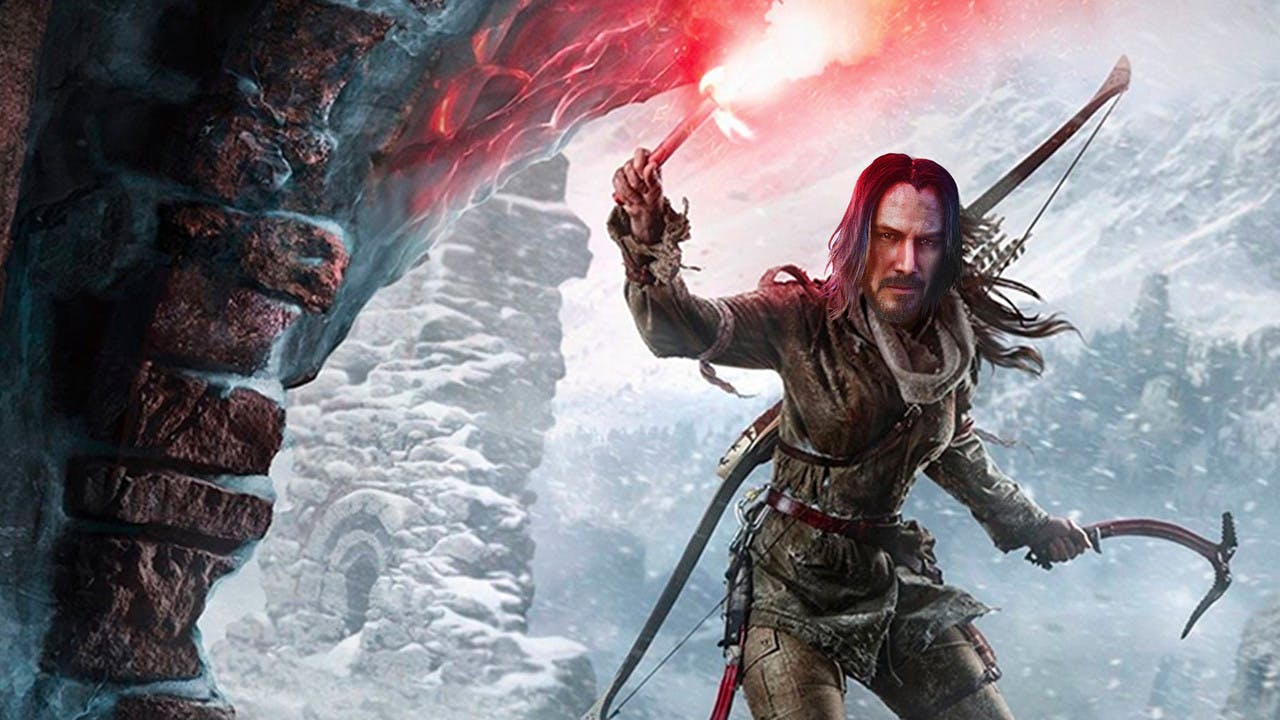 Okay, you might think we've gone mad here but at Fanatical we're a big believer in gender equality, and if Dr. Who can do it, so can we!
Much like Reeves' gun slinging role in John Wick - an ex hitman whose freedom depends on an impossible task of eliminating the enemies of his mobster boss in one night - Tomb Raider's Lara Croft is often also seen in a race against time to do seemingly impossible tasks.
She seeks out historical relics and thwarts anything that stands in her way. Like John/Keanu, Lara is very much the underdog that you can't help rooting for.
I guess the only major difference we can see here is that Lara isn't a huge fan of dogs, and Wick probably wouldn't lock the butler in the freezer!
Gears of War - Marcus Fenix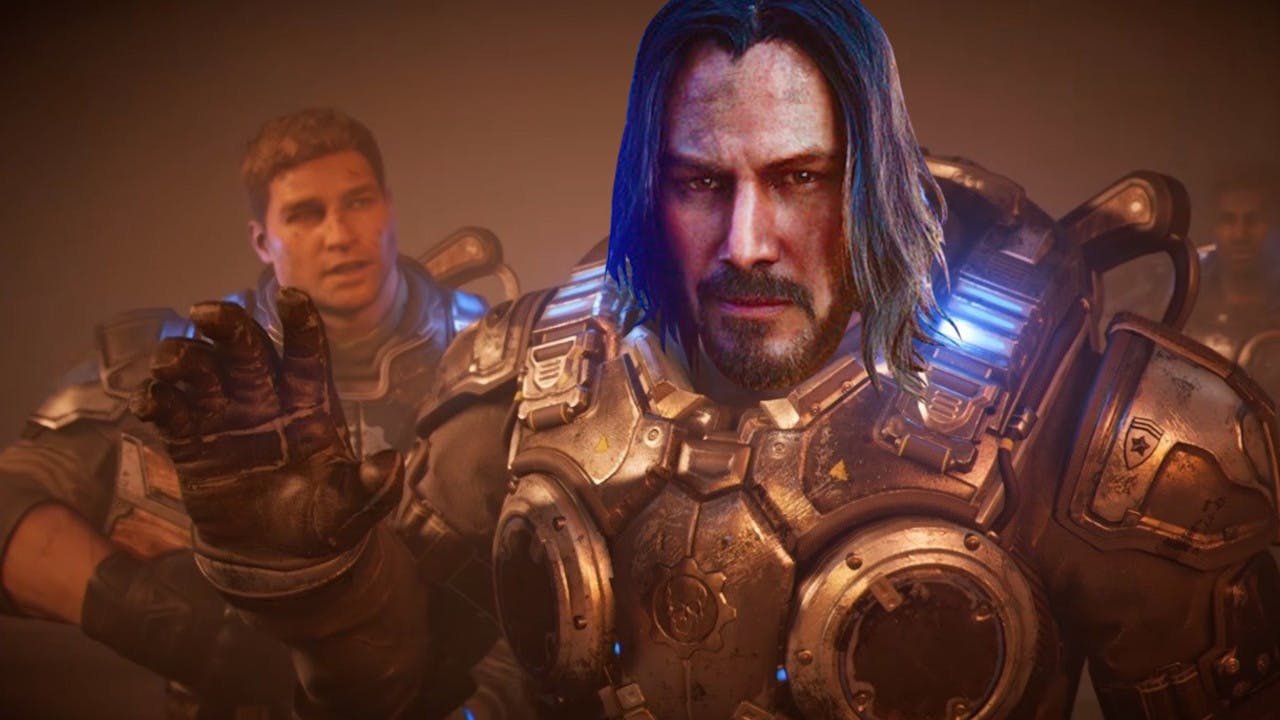 Tough nut Sergeant Marcus Fenix has seen his fair share of combat before (Pendulum Wars) and after E-Day, when the dreaded Locust came a-calling. Marcus' loyalty to family landed him in trouble when he abandoned a mission during the Battle of Ephyra to attempt to save his father.
It took a while for this disgraced soldier to climb back up the ranks, but his efforts while fighting in Delta Squad and ending the war against the Locust Queen and her army - as well as the Lambent - earned him a lot of respect. Dusting off the cobwebs in Gears of War 4, Marcus joins his son J.D in a battle against the Swarm, believed to be a metamorphosis-type Locust breed.
With Keanu's experience handling an array of weapons, his mourn for loss and tough nut to crack attitude, there's no reason why he couldn't fill Marcus' boots… he'd need to hit the gym and consume thousands of calories to beef up, of course!
Keep up to date with what's being announced and livestreams at E3 2019 with our Fanatical Guide
---
---
Share this post