5 games to play before Monster Hunter Rise
By Guest - 5th Jan 2022Games
Get your monster slaying fix with these top picks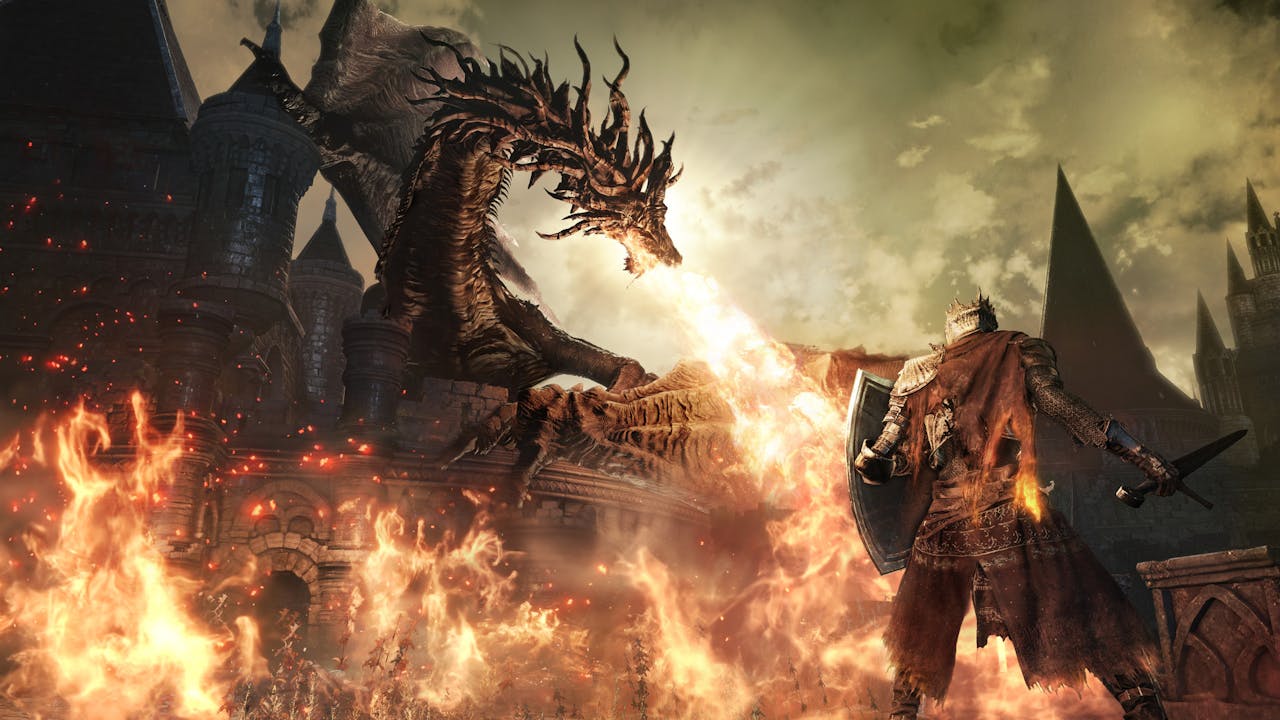 Rise to the challenge and join the hunt with your Monster Hunter Rise Steam PC key. In the latest installment in the award-winning and top-selling Monster Hunter series,...
The Monster Hunter franchise has seen overwhelming success over the past few years in the west.
What was once an incredible niche set of titles developed in Japan has now become one the most acclaimed RPG series in recent history, thanks to MH: World's efforts to make it more accessible to new players whilst keeping the core loop tight. Its next main installment, Monster Hunter Rise, is due to be released on January 12th.
So, if you're looking for something else to hit that monster hunting spot before then, here are five games to play before MH: Rise.
Monster Hunter: World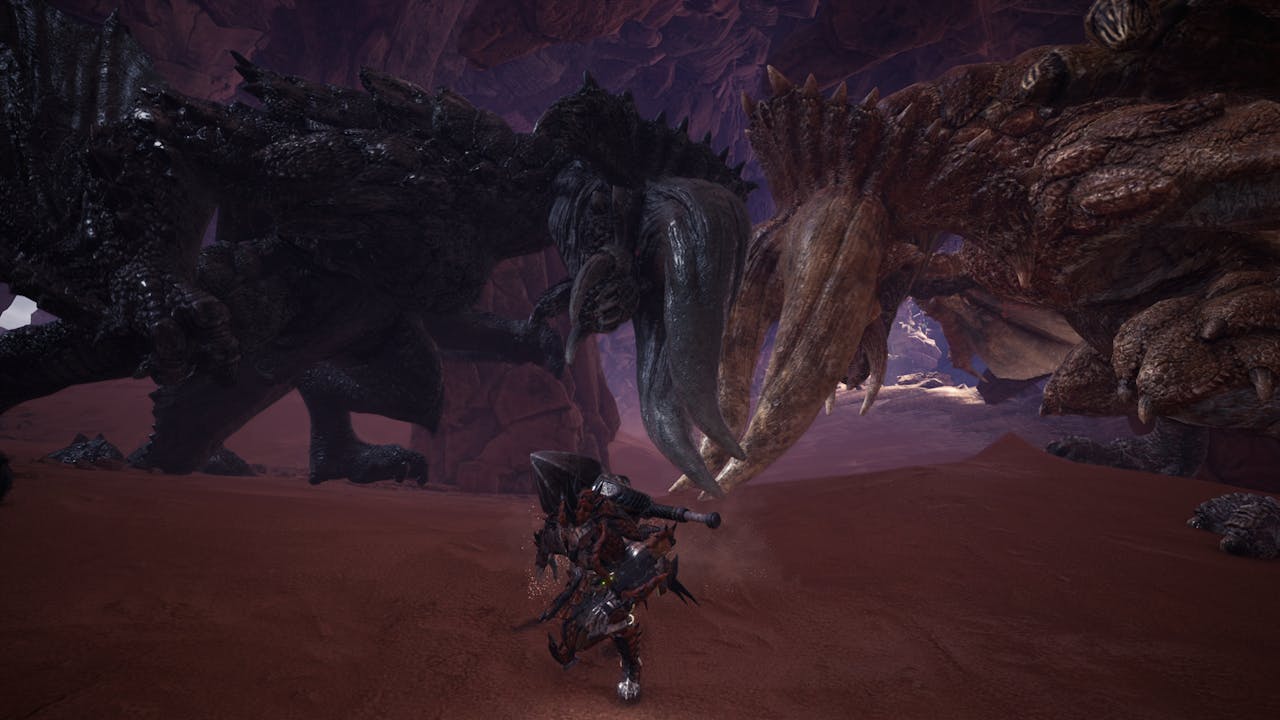 This shouldn't come as a surprise to anyone. Monster Hunter: World is arguably the game that kicked off the recent MH craze in the West.
Your goal, either solo or co-operatively, is to hunt down your target monster and slay or capture it using a huge variety of weapons, items and even the environment. By taking advantage of the deep combat system and the game's allowance for methodical planning, you'll be finished in no time.
If victorious, you're rewarded with loot to help you create more impressive weapons to help take down the next target.
Embark on the ultimate hunting experience in open-world action RPG Monster Hunter: World. Grab your Steam PC key for the multi-award-winning game now!
Dark Souls (I-III)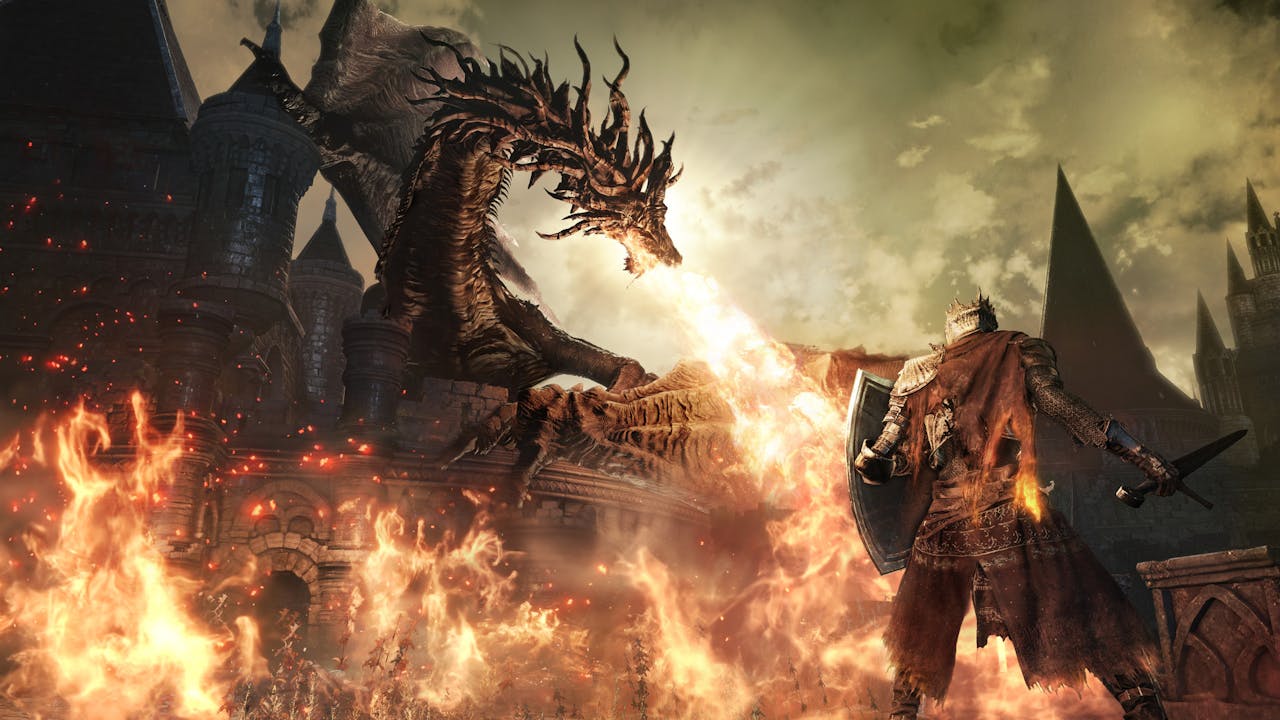 While not quite as open-ended as Monster Hunter, the Souls franchise is famous for its punishing bosses, forcing you to precisely calculate every move as if it could be your last. Focusing more on world-building and atmosphere, Dark Souls has always delivered when it comes to that sense of accomplishment after defeating a towering foe.
The twisted design of its enemies is sure to satisfy any fans of MH.
Prepare yourself to embrace the darkness once more with the award-winning, genre-defining fantasy RPG Dark Souls III.
Devil May Cry 5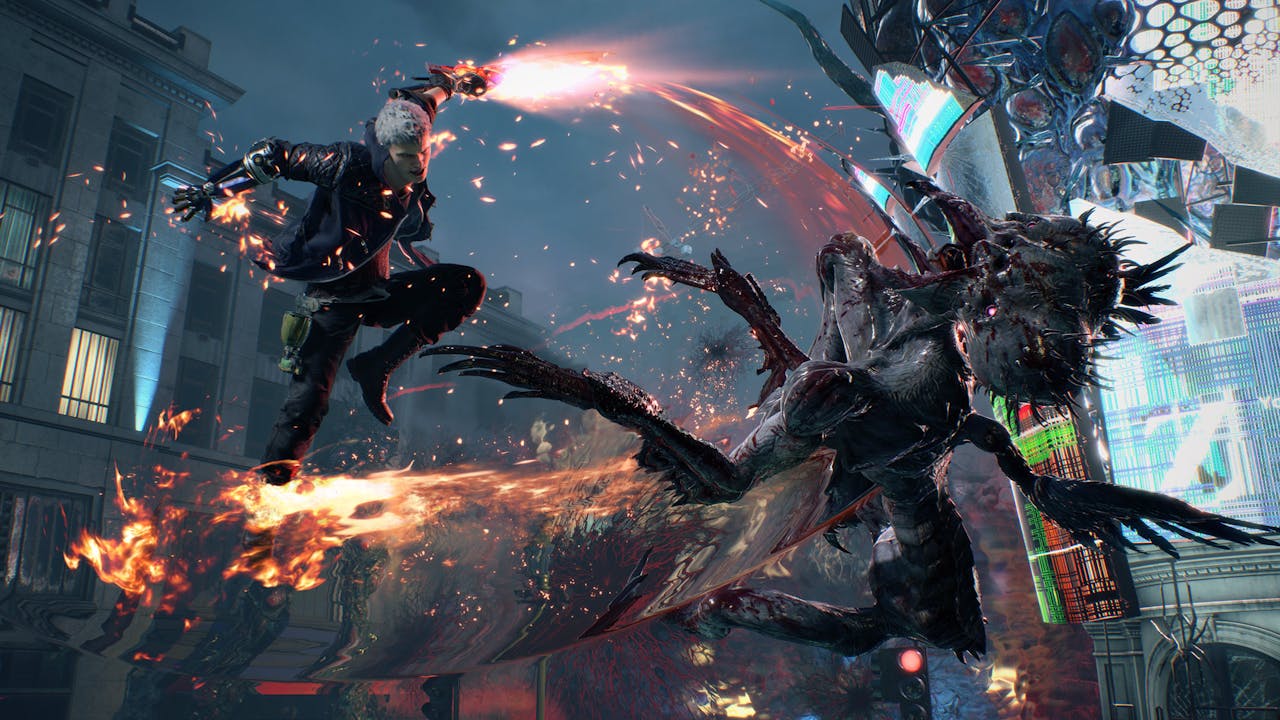 Another win for Capcom, returning to the formula everybody loves, Devil May Cry 5 masterfully executes its fast-paced and stylish hack n slash combat against a huge variety of enemies and bosses. You'll be mastering each character's unique combat style effortlessly to the game's kick-ass soundtrack.
Master combos to increase your rank as you learn the intricacies of its deep combat.
It's time to hack and slash your way through hell's deadly creatures in brutal action with your Devil May Cry 5 Steam PC key. Enjoy this critically-acclaimed Capcom game now!
Horizon Zero Dawn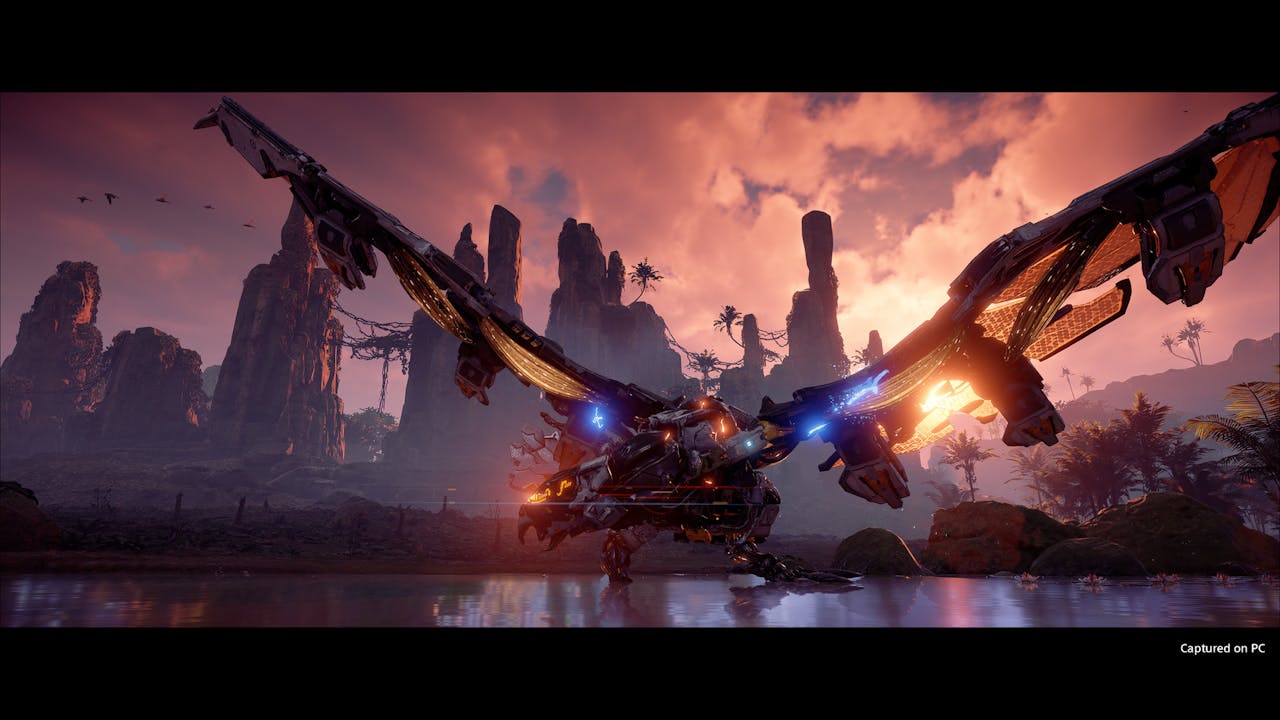 A seemingly prehistoric world filled with futuristic technology and colossal robot dinosaurs will almost certainly scratch that monster hunting itch. You play as Aloy as she fights to uncover the mystery of her and her home's past.
This former PS4-exclusive forces you to take on giant robotic creatures with your bow, staff and equipment to overcome what can often be a cruel landscape. So, plan carefully and have fun.
In Horizon Zero Dawn™ Complete Edition unleash devastating, tactical attacks against unique Machines and rival tribes as you explore an open world teeming with wildlife and...
Dauntless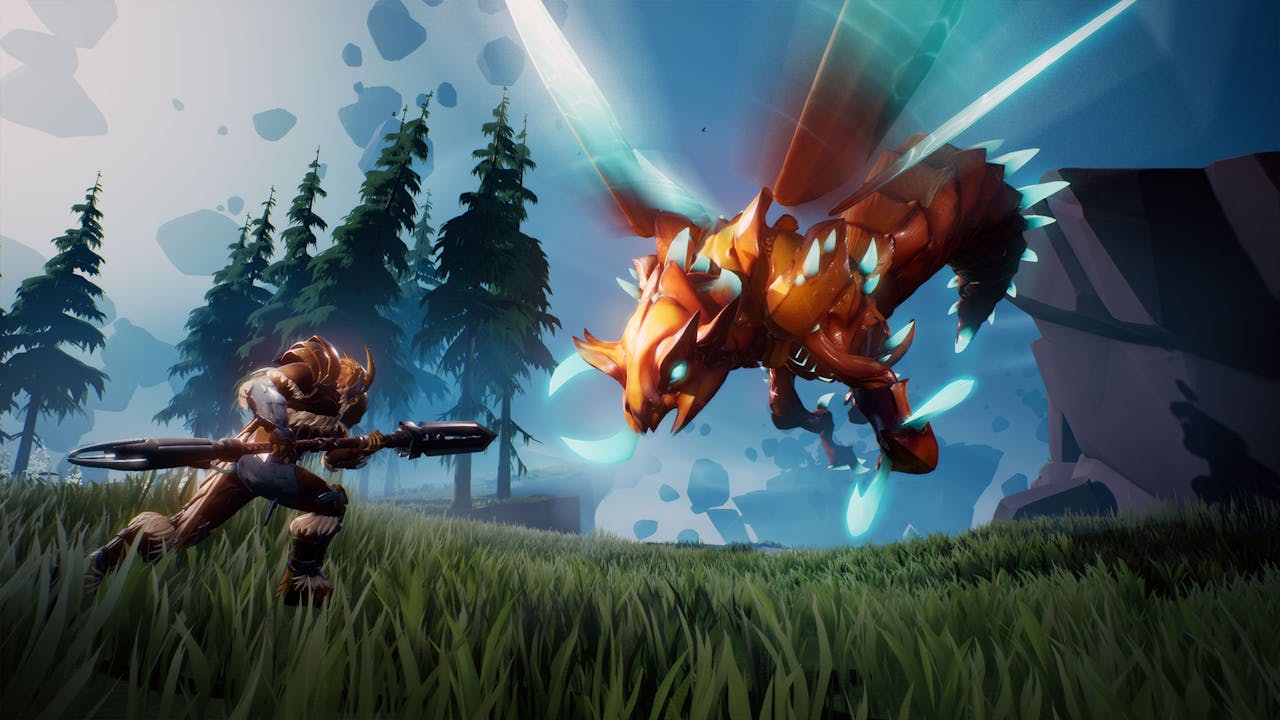 Taking heavy inspiration from Monster Hunter, this free-to-play co-op gem has you hunting a huge variety of monsters using whatever means necessary with a charming art style and soundtrack. It stands out as being a highly accessible entry to the genre and despite being free-to-play, it still offers a huge amount of content for everyone to enjoy.
Article by Curtis Budworth
---
Share this post
Based on Ken Follett's world-bestseller, 'The Pillars of the Earth' retells the story of the village of Kingsbridge in a whole new interactive way.
Based on Ken Follett's world-bestseller, 'The Pillars of the Earth' retells the story of the village of Kingsbridge in a whole new...
Based on Ken Follett's world-bestseller, 'The Pillars of the Earth' retells...
Ends in
21

:

19

:

24
or until sold out
Subscribe to our Email Newsletter to get Fanatical promotions direct to your inbox.
You can unsubscribe via the newsletter at any time. By subscribing to our newsletter you agree to our Privacy Policy.