5 great spooky atmospheric Steam games you could find in the Monster Mystery Bundle
From jump scares to eerie worlds, here's some of the games you can discover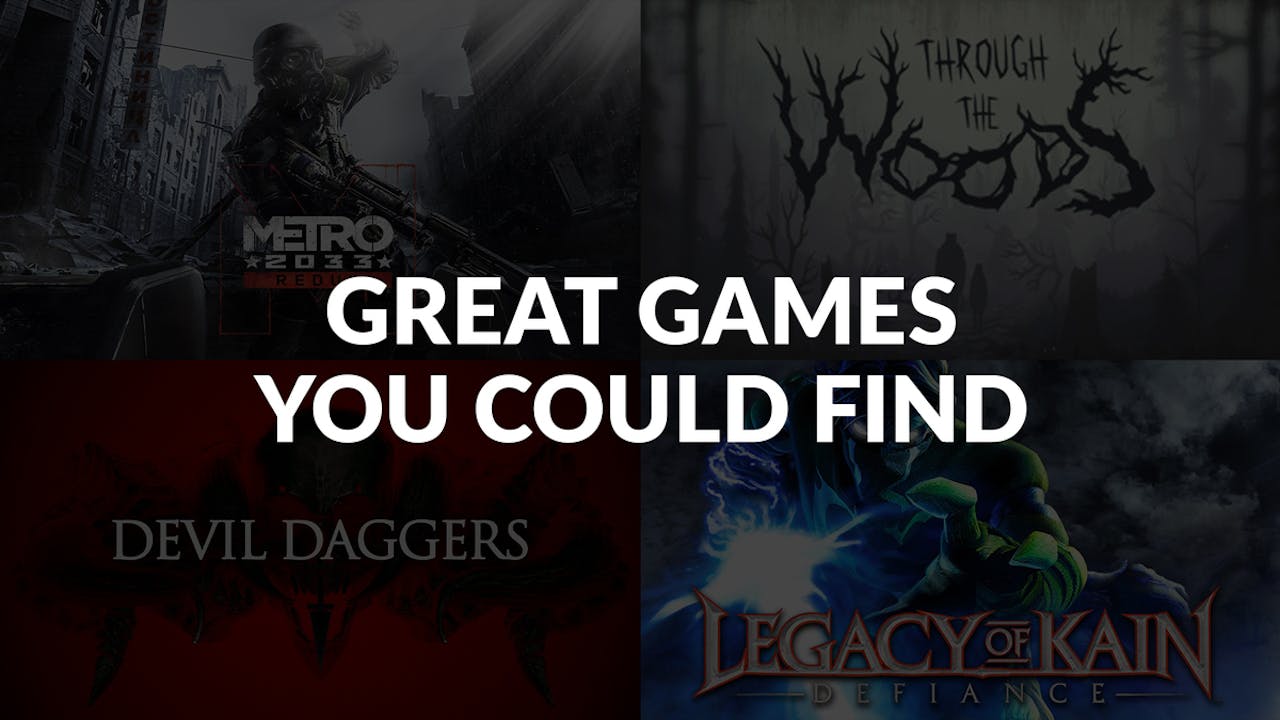 From terrifying zombie encounters and pure survival horrors to post-apocalyptic battles and demon-slaying action - you'll discover Steam games that will have you howling at the moon in our brand-new Monster Mystery Bundle!
With huge array of other genres to enjoy too, we're inviting you to delve into this mysterious collection of games including AAA and Indies from well-known developers and publishers - with a spooky title guaranteed in every bundle. If you're wondering what kind of games you can find in the Monster Mystery Bundle, we've handpicked just some of the spooky atmospheric Steam PC games that you can discover.
This Book Is A Dungeon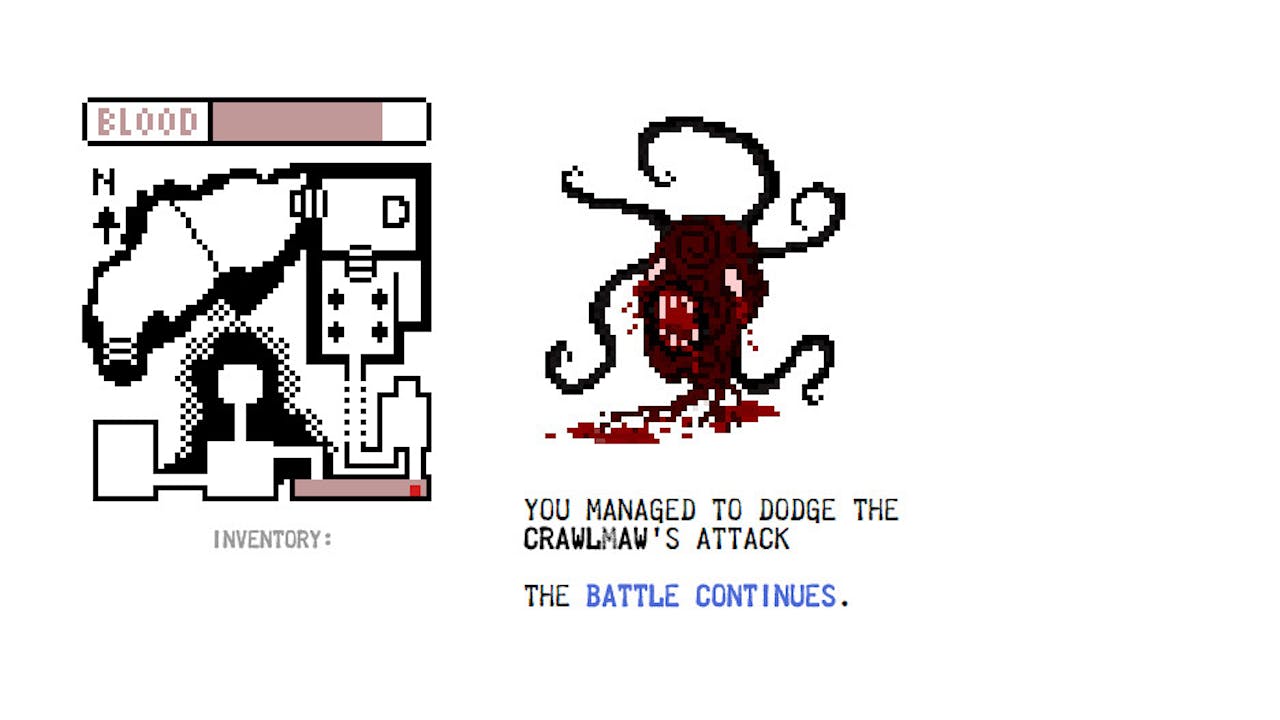 Auto-cannibalism, demonic seduction, occult rituals and blood-feasting Worms... This Book Is A Dungeon has it all and more!
This dark, horrific Twine-based dungeon crawler pairs edgy interactive fiction with grisly pixel art and light RPG elements. Prepare to be disturbed, titillated, and savaged by unholy denizens aplenty in your quest to navigate this sprawling narrative-driven labyrinth bristling with otherworldly doom.
Experience a grim story-driven horror adventure, solve cryptic and disturbing puzzles... and die in dozens of horrible ways. This Book Is A Dungeon was originally created as an interactive fiction and self-publishing experiment. It was initially launched as a game inside a Kindle book that served as a developer diary documenting the entire process for creating the game from start to finish.
As part of the Steam PC edition, you can access a free download link for a PDF version of the dev diary within the main menu.
Legacy of Kain: Defiance
In this instalment of the epic action-adventure series from Crystal Dynamics, Legacy of Kain: Defiance lets you play as two powerful and highly evolved vampires: Kain, an all-powerful demigod, and Raziel, a demonic angel of death!
Each equipped with a legendary sword, Kain & Raziel must battle through a world loaded with conflict and intrigue as they attempt to unravel their destinies and defeat the dark forces that seek to condemn their world to eternal damnation. As you progress, Raziel and Kain can learn new combat techniques such as uppercuts, mid-air slashes, telekinetic energy attacks.
Both warriors can also acquire various elemental powers that give them new abilities - the Conflict Emblem lets Kain use pyrokinesis to light torches while Raziel's Dark Reaver lets him turn invisible to sneak past enemies. You must travel through time and visit Nosgoth's past in order to uncover conspiratorial events that led to the land being doomed to an eternity of corruption - the same mistakes must not happen again!
Devil Daggers
Inspired by the classic 90s first-person shooters, Devil Daggers is a fast-paced shooter that places you in an abyssal arena to face endless legions of demons. Armed with versatile magic daggers and a fluid movement system, fight to survive as long as you can.
In this 'Overwhelmingly Positive' rated title, you'll harvest demonic crystals to increase the power of your magic daggers, use advanced movement techniques that allow for speed boosts and double jumps, and face 13 horrifying enemies.
In addition, you can compete for precious seconds with Steam Friends or on global leaderboards. Your spirit and skill will be tested. Keeping it retro, the game engine features 1990s software-style rendering with unfiltered textures and polygon jitter, as well as 3d particle physics system with procedural decal effects - supporting hundreds of flocking on-screen enemies that all avoid each other.
Through the Woods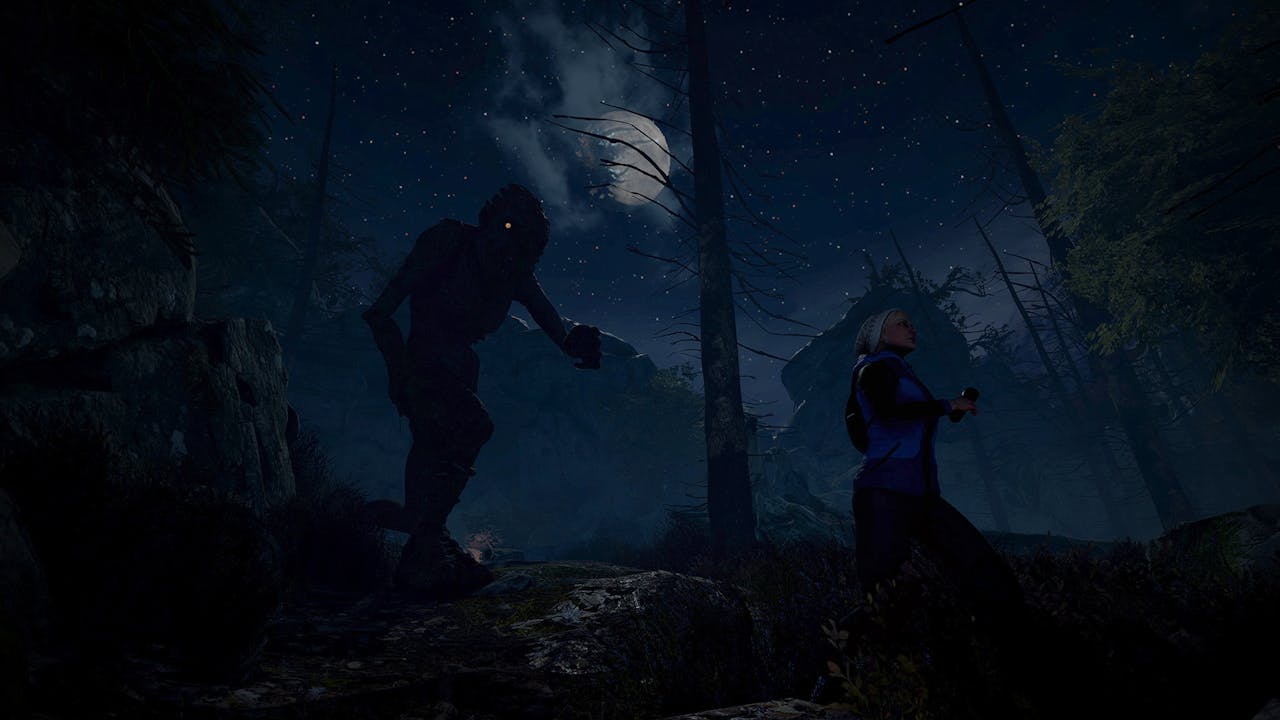 Through the Woods is a third-person Norse horror adventure set in a forest on the western shores of Norway that tells the story of a mother and her missing son. Through reactive narration, you'll experience the mother's re-telling of the events surrounding her son's disappearance.
You will follow the path of a terrified woman who has forced herself to enter this terrible place for the sole purpose of finding her son, in a setting heavily influenced by Norse mythology and Norwegian folk tales. Witness stunning environments and experience stories inspired by Norse mythology, Norwegian art and nature.
Metro 2033 Redux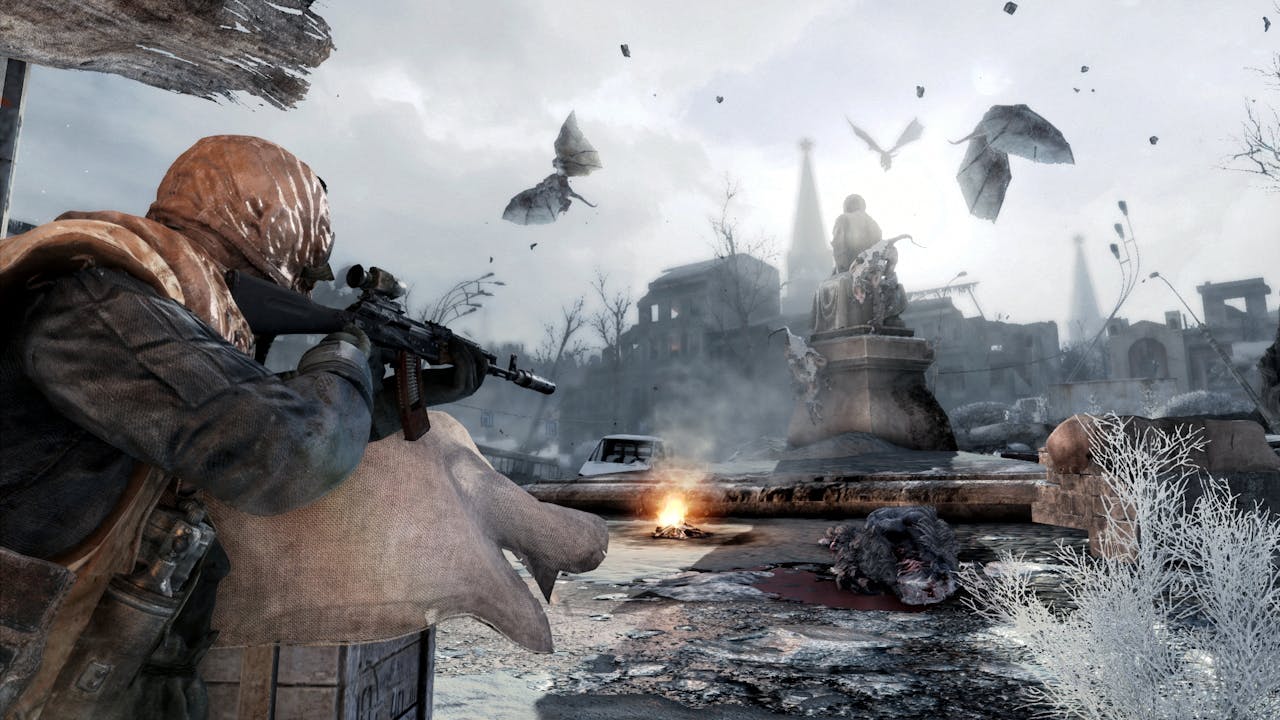 The world has been devastated by an apocalyptic event, annihilating almost all mankind and turning the Earth's surface into a poisonous wasteland. A handful of survivors have taken refuge in the depths of the Moscow underground, and human civilization entered a new Dark Age - welcome to Metro 2033 Redux.
You take on the role of Artyom, born in the last days before the fire, but raised underground. Having never ventured beyond the city limits, one fateful event sparks a desperate mission to the heart of the Metro system, to warn the remnants of mankind of a terrible impending threat.
Your journey takes you from the forgotten catacombs beneath the subway to the desolate wastelands above, where your actions will determine the fate of mankind. But what if the real threat comes from within?
Equip your gasmask and an arsenal of hand-made weaponry as you face the threat of deadly mutants, human foes, and the terrifying environment itself. Brave the horrors of the Russian apocalypse in stunning 60FPS.
Metro 2033 Redux is the definitive version of the cult classic Metro 2033, rebuilt in the latest and greatest iteration of the 4A Engine for Next Gen. Fans of the original game will find the unique world of Metro transformed with incredible lighting, physics and dynamic weather effects.
-
Better still, there are also 100 $6.66 coupons* (see what we did there) to be found inside the bundle for you to spend on your favorite games on the Fanatical Store!
Please note: If you buy one bundle in a single order, you will receive different games. If you purchase multiple bundles, through one or more orders, there's a chance that you will receive duplicate copies of one or more game.
---
---
Share this post