Just a snippet of the games that you could get!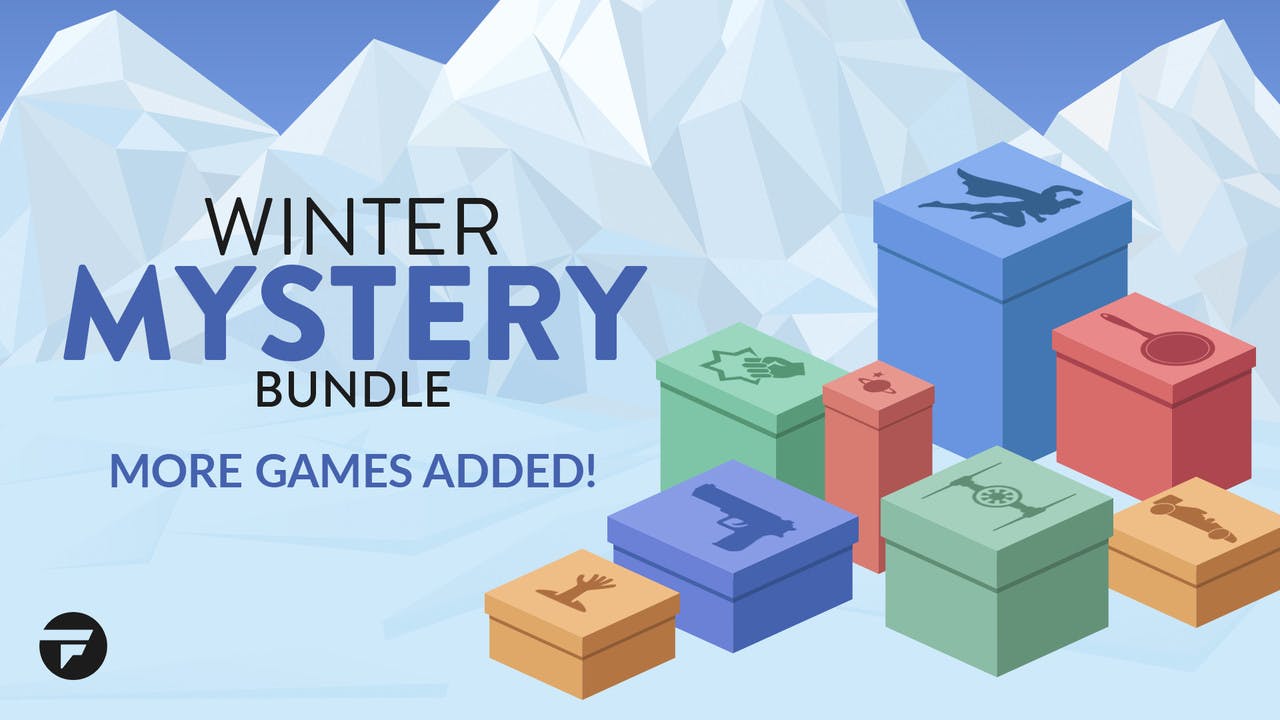 Prepare to relight your Steam library, the Winter Mystery Bundle is back and it's bigger than ever before!
Featuring EVEN MORE games, this mysterious bundle has a whole host of festive treats just waiting to be discovered - the question is... what will you find?
If you didn't get the chance to check it out before, the Fanatical Winter Mystery Bundle features a huge selection of games that are randomly selected. Using the bundle slider, you can opt for 1-10 Steam games - starting at just $1.
There are some huge AAA and Indie titles included, but we don't want to give too much away and ruin the surprise. You could get a roster of big AAAs or nice list of smaller indies to enjoy - like we said, it's completely randomized!
But seen as we're nice, here are 5 great Steam games that you could get in the Winter Mystery Bundle!
Beholder 2
Steam rating: Very Positive
Sequel to the popular Beholder, Beholder 2 sees players take on the role of a newly employed department officer within the Ministry of a totalitarian State. While you are poised to have an illustrious career and possibly become Prime Minister someday, the way up won't be easy.
It's a game where the choices you make impact on the in-game world around you - Will you become a diligent and responsible officer decorated by the Wise Leader himself, or will you become a hard-line careerist capable of destroying anyone who stands between you and the Prime Minister's seat, or maybe you are just a whistle-blower!
Redout Enhanced Edition
Steam rating: Very Positive
Futuristic racing that pays homage to classic games such as F-Zero, WipeOut, Rollcage, and POD – strap yourself in for the fast, tough and satisfying driving experience of Redout. This Steam key adds a whole new driving experience to your gaming library.
Speed through gorgeous settings – from breezy coastlines and frozen landscapes to vast desert plains – and witness the sharp low-polygon style blended meshes and terrains with the latest state-of-the-art shading and lighting effects provided by the Unreal Engine 4.
Fast and ferocious, Redout offers much more than just your standard competitive racer. Feel the vibrations as you glide around the tracks and collide with other vehicles in heated races and lose yourself in the dystopian atmosphere of a semi abandoned Earth.
Homeworld Remastered Collection
Steam rating: Very Positive
Experience the epic space strategy games that redefined the RTS genre with the Homeworld Remastered Collection. Control your fleet and build an armada across more than 30 single-player missions. Choose unit types, fleet formations and flight tactics for each strategic situation. Utilize advanced research to construct ships ranging from light fighters to huge carriers and everything in between.
This jam-packed collection includes Homeworld Remastered Edition, Homeworld 2 Remastered Edition and Homeworld Remastered Steam Multiplayer, as well as free access to Homeworld Classic and Homeworld 2 Classic!
Do Not Feed the Monkeys
Steam rating: Very Positive
Welcome to indie strategy Do Not Feed the Monkeys, a game where you are invited to join 'The Primate Observation Club' and observe the lives of caged monkeys and carefully analyze the information obtained. This digital voyeur simulator sees you watching strangers through surveillance cameras.
You'll need to invade their privacy and witness their most intimate moments, but don't interact with the subjects – anything could happen if you dare feed the monkeys!
I'm not a Monster
Steam rating: Very Positive
Who is the alien monster? Is it you?!
I'm not a Monster is а turn-based tactical multiplayer in a retro sci-fi setting with randomly assigned roles and Mafia/Werewolf party game features. Suspect everyone and question players' every move as you narrow down the list of possible shapeshifters, and try to save as many passengers and kill as many monsters as you can!
What have gamers said about the bundle so far?
Trustpilot User MAGU - "Love the mystery and star deals. Obtained my keys quickly and without issue. 10/10 would mystery purchase again!"
---
---
Share this post