Take a look at the fun-filled games you can play in the latest Party Pack from Jackbox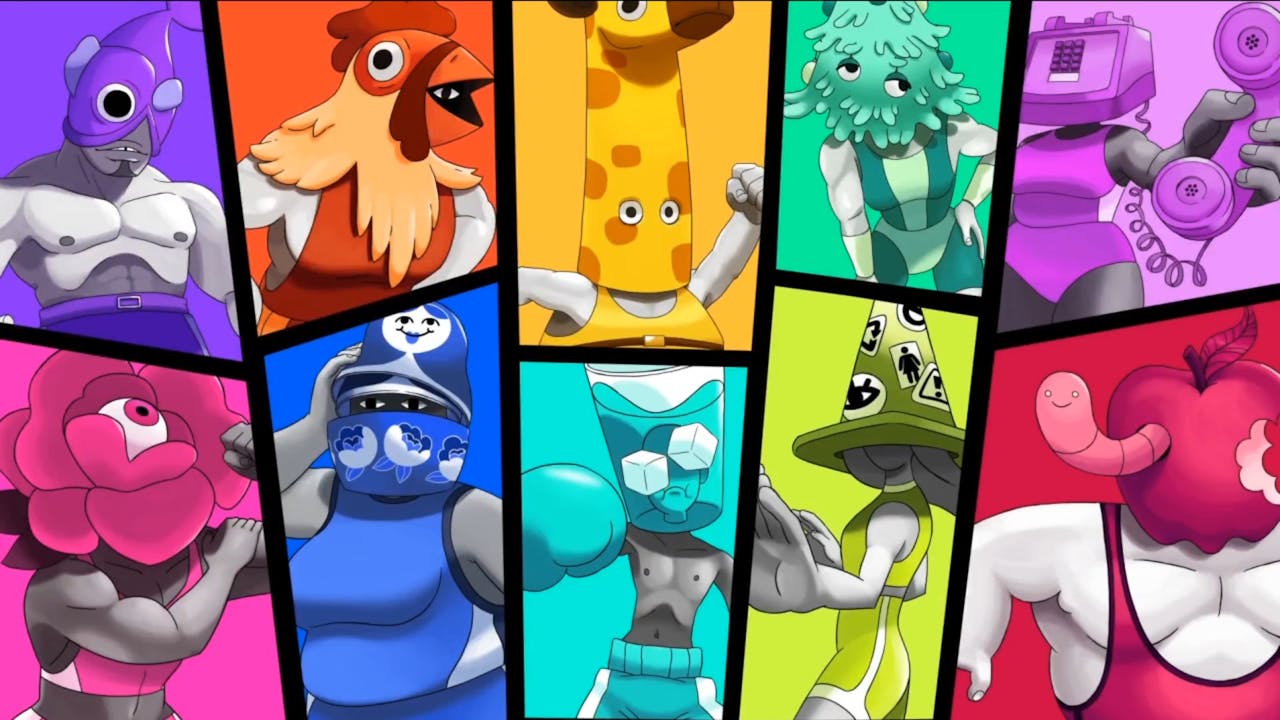 Let the good times roll with some hilarious mini-game fun with your The Jackbox Party Pack 7 Steam PC key. Includes five incredible new mini-games to enjoy!
If you're looking for fun, you'll be in 'Seventh Heaven' with the arrival of Jackbox Games latest jam-packed Party Pack!
Launching on October 15th, The Jackbox Party Pack 7 introduces five new incredible party games for you, your family and friends to enjoy.
The great thing about The Jackbox Party Pack 7 is that the vast majority of these games allow up to eight players to use their mobile devices and computers as controllers... with thousands of other people who can play along via streaming.
If you've enjoyed previous Party Packs by Jackbox Games and want to know more about the upcoming release, here are five new games included in The Jackbox Party Pack 7.
Quiplash 3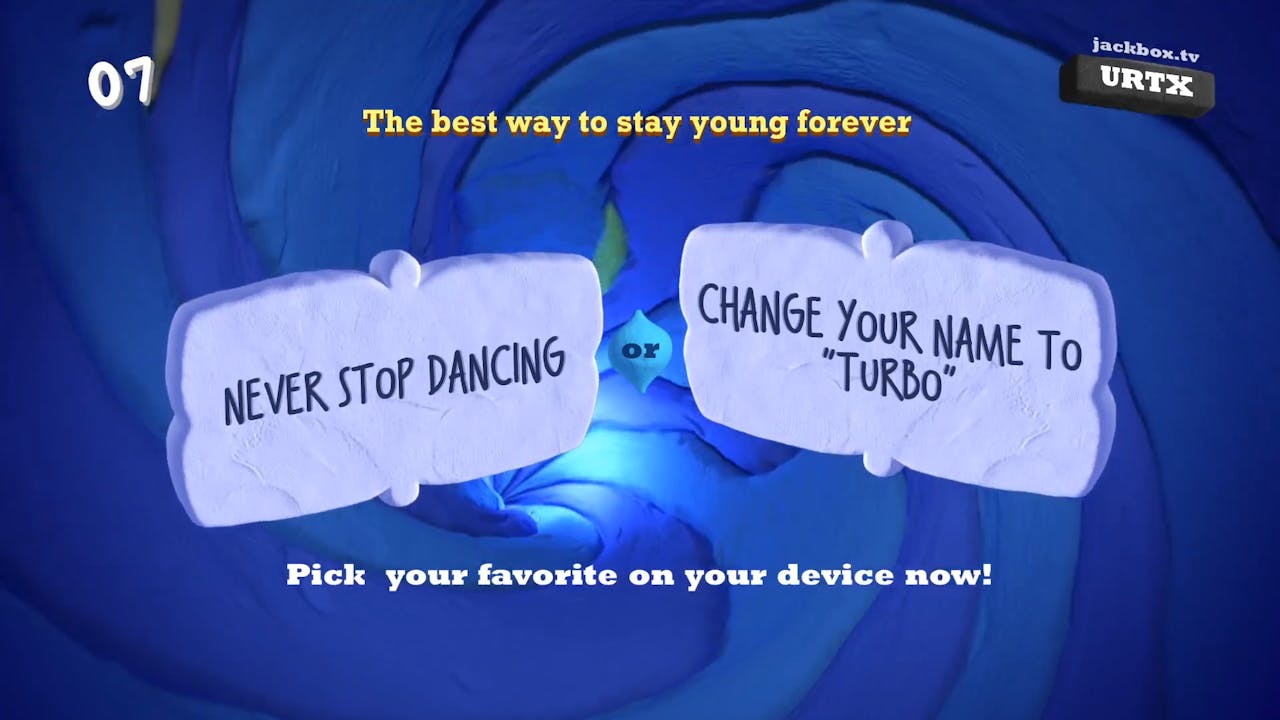 The say-anything threequel has arrived!
In Quiplash 3, you'll get big laughs answering the quirkiest and weird prompts. You and fellow players will need to vote for your favorite, and let your 'freak flag fly'.
How many players can play Quiplash 3? 3-8 players
The Devils and the Details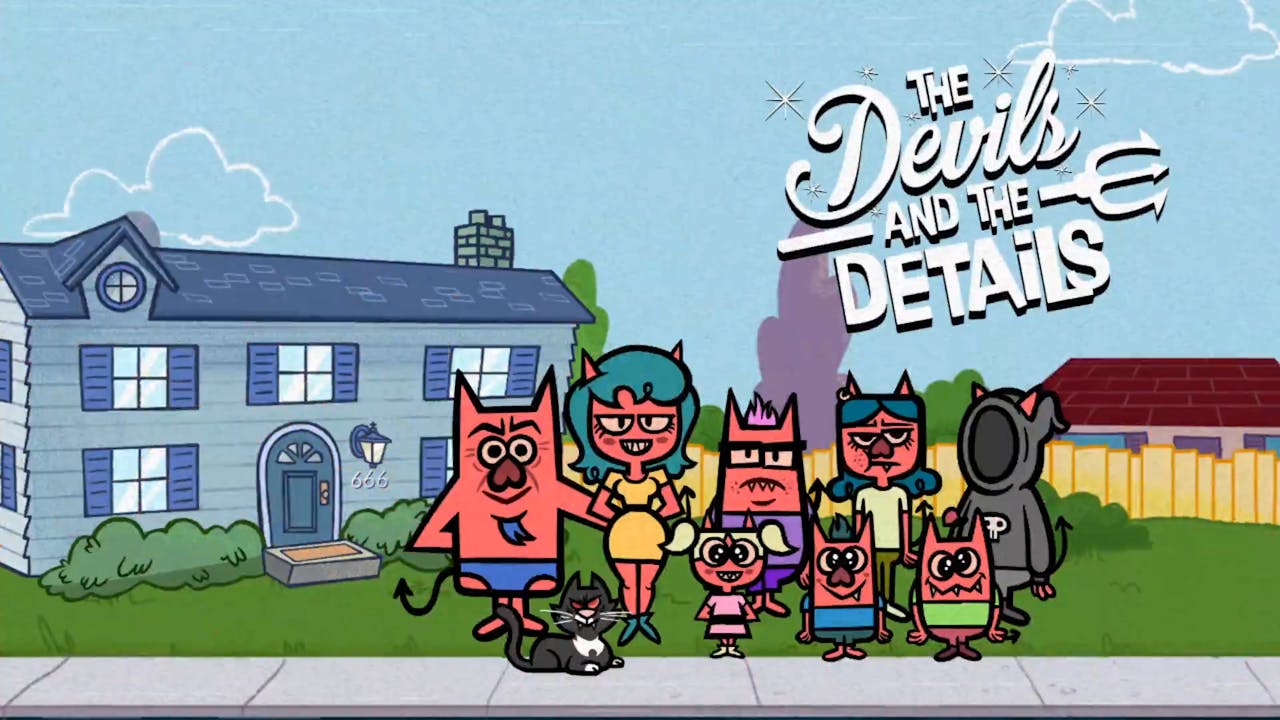 In The Devils and the Details, you'll embrace collaborative chaos as you work together to master the torture of everyday human life.
Players must take on the role of a family of devils who attempt to fit in with the suburban neighbors. You'll have to perform 'human' chores such as cooking, cleaning and recycling - however, you can betray your family members and give into your devilish nature in an attempt to score bonus points!
How many players can play The Devils and the Details? 3-8 players
Champ'd Up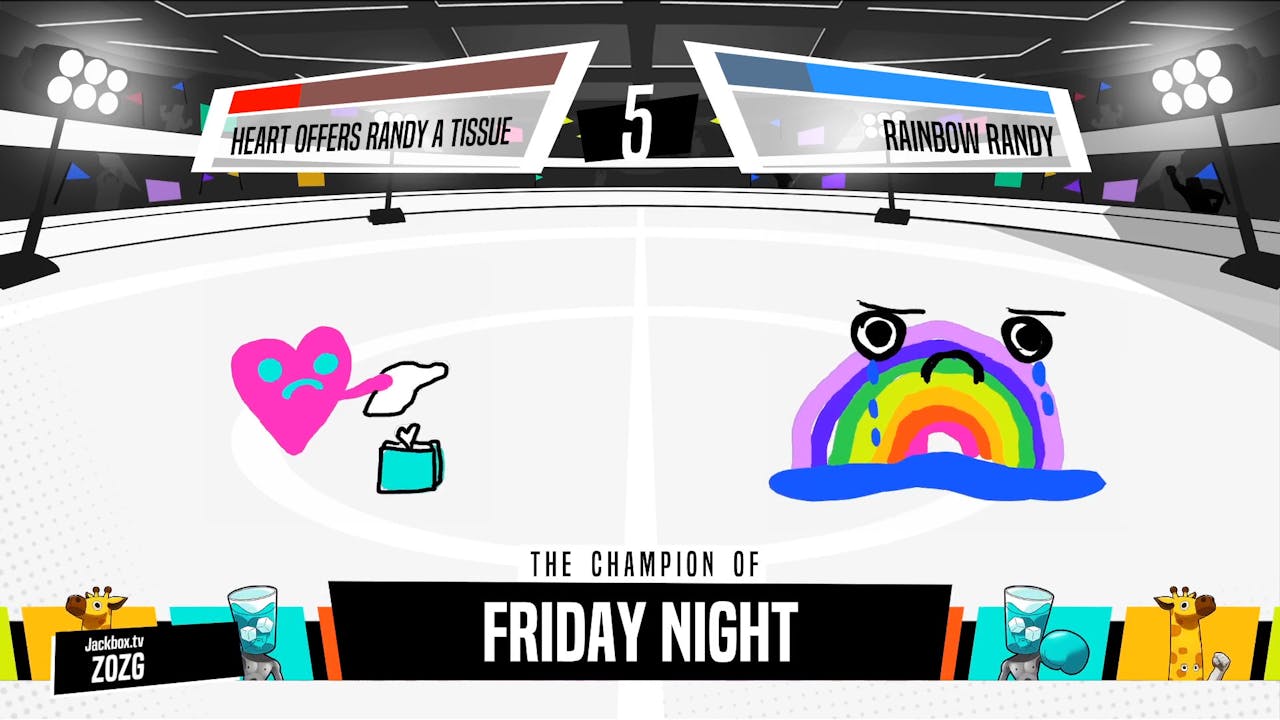 Forget Street Fighter or Lethal League, Champ'd Up is where the real arena battle action is at!
In this game, you'll draw the perfect champion to compete for ridiculous titles. First up, you'll have to create a specific type of character for the upcoming battle, then create a worthy challenger. The challenger will be the underdogs, because their creators will see who they're competing against, but not what the contest will be.
You'll have to analyze your opponent's unique skill set and hopefully create a worthy opponent.
How many players can play Champ'd Up? 3-8 players
Talking Points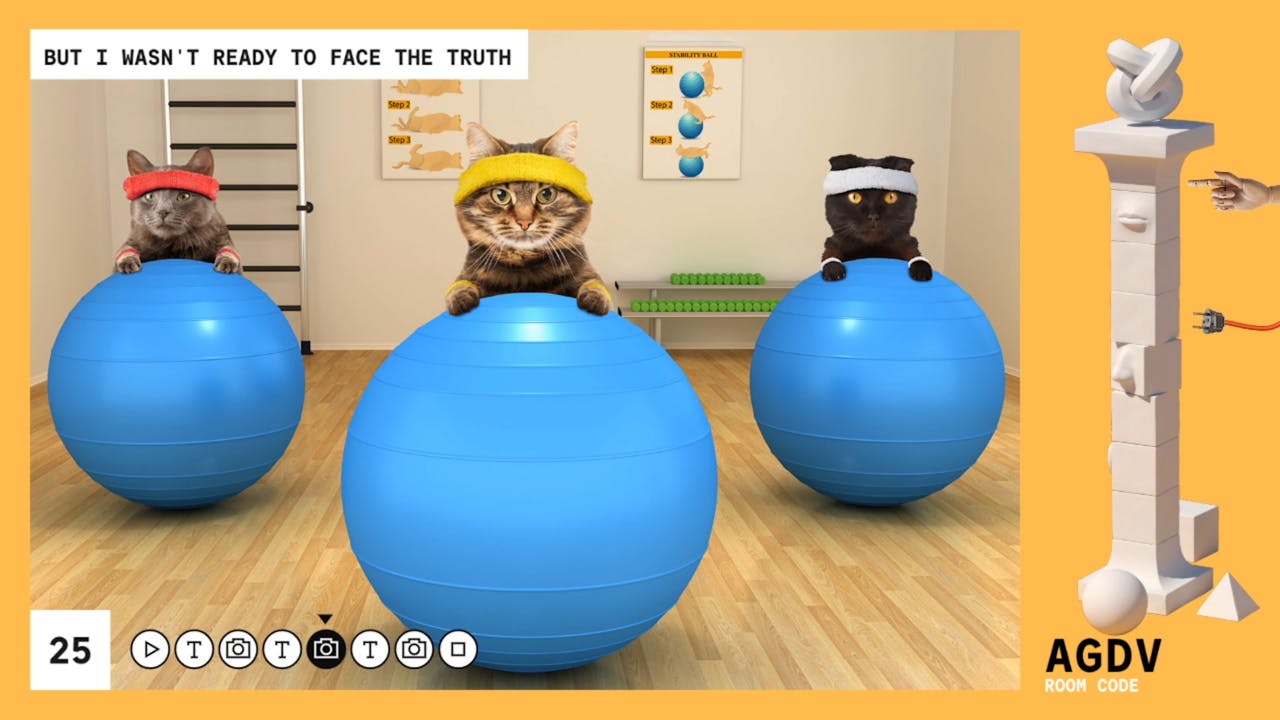 In Talking Points, it's time to pick up the mic and fake your way through a speech using slides and phrases you've never seen before. Firstly, you and fellow players must create three titles, as well as a separate title for yourself.
When it's time to be the 'Speaker', you'll be presented with a series of slides chosen by the 'Assistant'. You must read any text slides out loud during your talk - and use all your might to get through the picture slides by saying something that makes sense!
Fellow players will react in real time and score your 'Oscar-winning' speech by hitting the 'like' button whenever they hear something that they like, as well as leaving notes in the comments book at the end of each speech.
How many players can play Champ'd Up? 3-8 players
Blather 'Round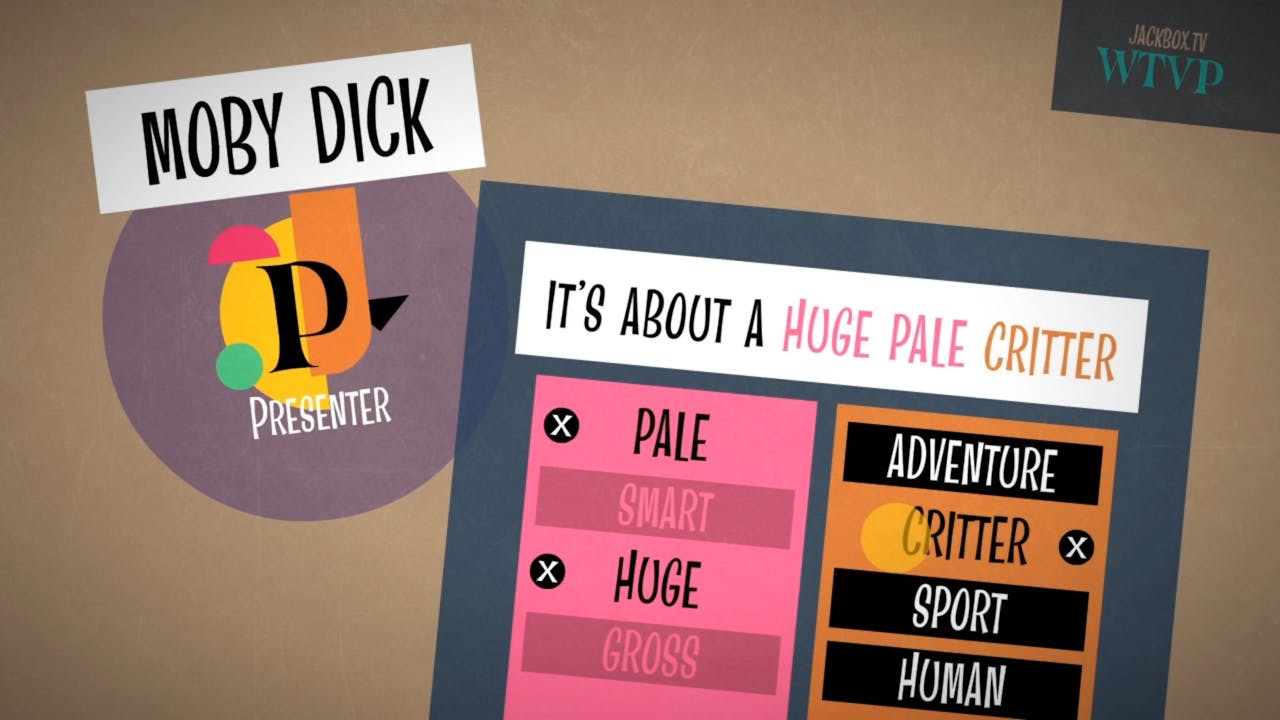 Blather 'Round is a pop culture guessing game where you'll need to crack the perfect clue from imperfect choices. One Player will take on the role of the 'Presenter' and must describe a secret prompt with a sentence of limited words.
Teamwork is rewarded, so be sure to work together!
How many players can play Blather 'Round? 2-6 players
---
---
Share this post