5 Reasons I'm Excited for Sniper Elite 5
Find out how, as a newcomer, Sniper Elite 5 enticed me!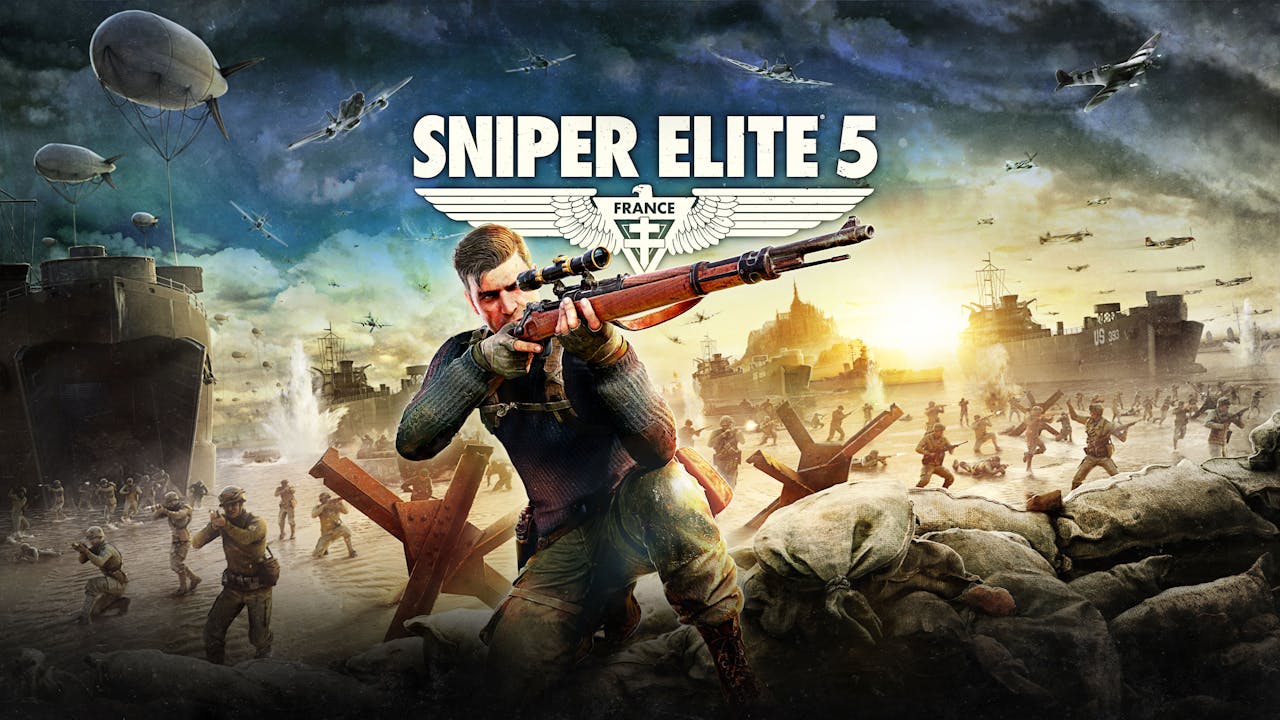 The latest instalment in the award-winning series, Sniper Elite 5 offers unparalleled sniping, tactical third-person combat and an enhanced kill cam.
I'm going to confess my hideous sin: I've never played a Sniper Elite game. In fact, before Sniper Elite 5, I didn't really know much about the franchise apart from "soldier goes bang bang" and there are cool X-ray shots. I have Sniper Elite 4 on my wishlist, but it's really one of those that you look at and go, "Yeah, I'll buy that... one day".
So, despite knowing pretty much nothing of the franchise, I'm excited for Sniper Elite 5; let me tell you why!
#1 — Being a sniper in World War II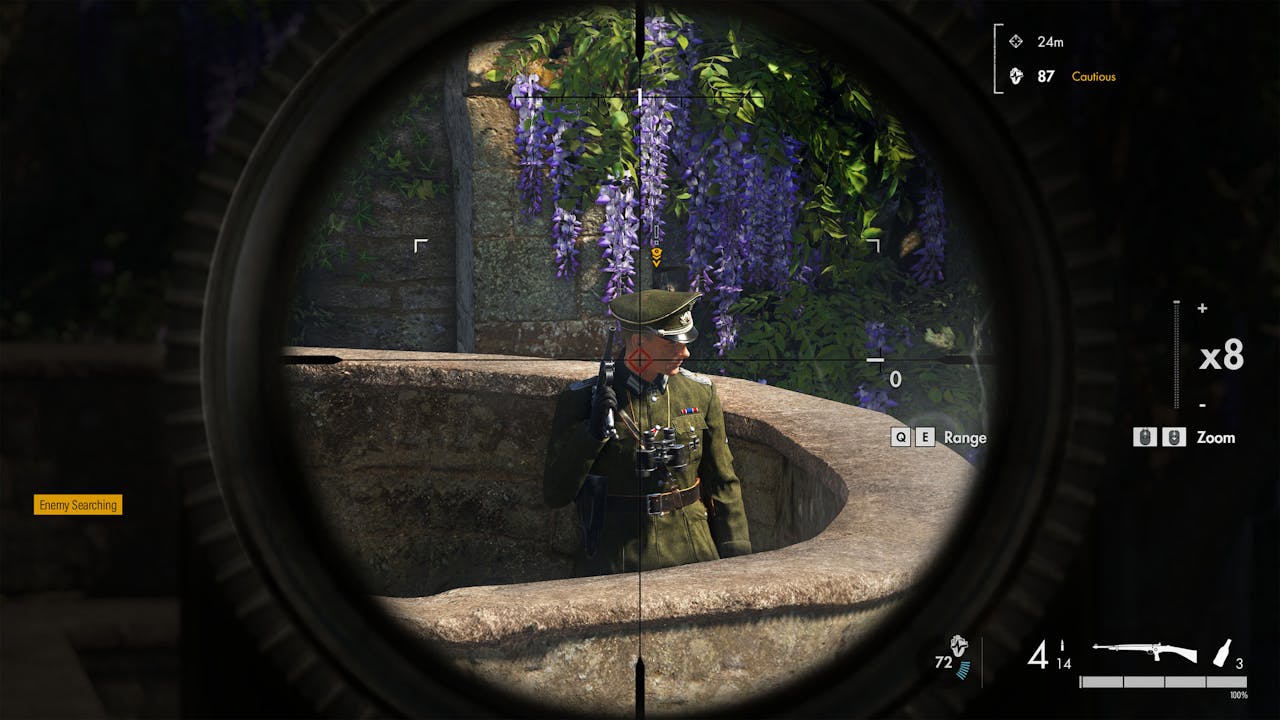 I'm not sure about you guys, but I think that World War II has been milked plenty for videogames. Whether it's because of the Call of Duty games or because I'm not much of a personal fan of that war, I'm not enticed by it. That said, I do love playing as military soldiers and, perhaps most importantly, I've never been able to play as one in a single-player setting.
Perhaps it isn't the setting throwing me off, but rather that it's always paired with multiplayer; I'm intrigued to see how it might feel jumping into a World War alone, without any other players to kill me as soon as I respawn. Damn you, campers!
#2 — Exploring 1944 France
Despite how little I like admitting it, I love graphics in games; whether it's beautifully done pixel graphics or high fidelity visuals that make me forget I'm playing a videogame, I'm all for them. I'd love to say that I'm a gameplay first type of gal but, alas, I find that graphics are a big, important part of the journey as well.
So when I found out that Sniper Elite 5 is going to use photogrammetry to create realistic-looking environments that will be inspired by real ones, I was really excited. I've never been to France (and probably might never, despite wanting to), and I'll never be able to explore the 1940s, so this one was a double win for me! Especially because...
#3 — Exploration is encouraged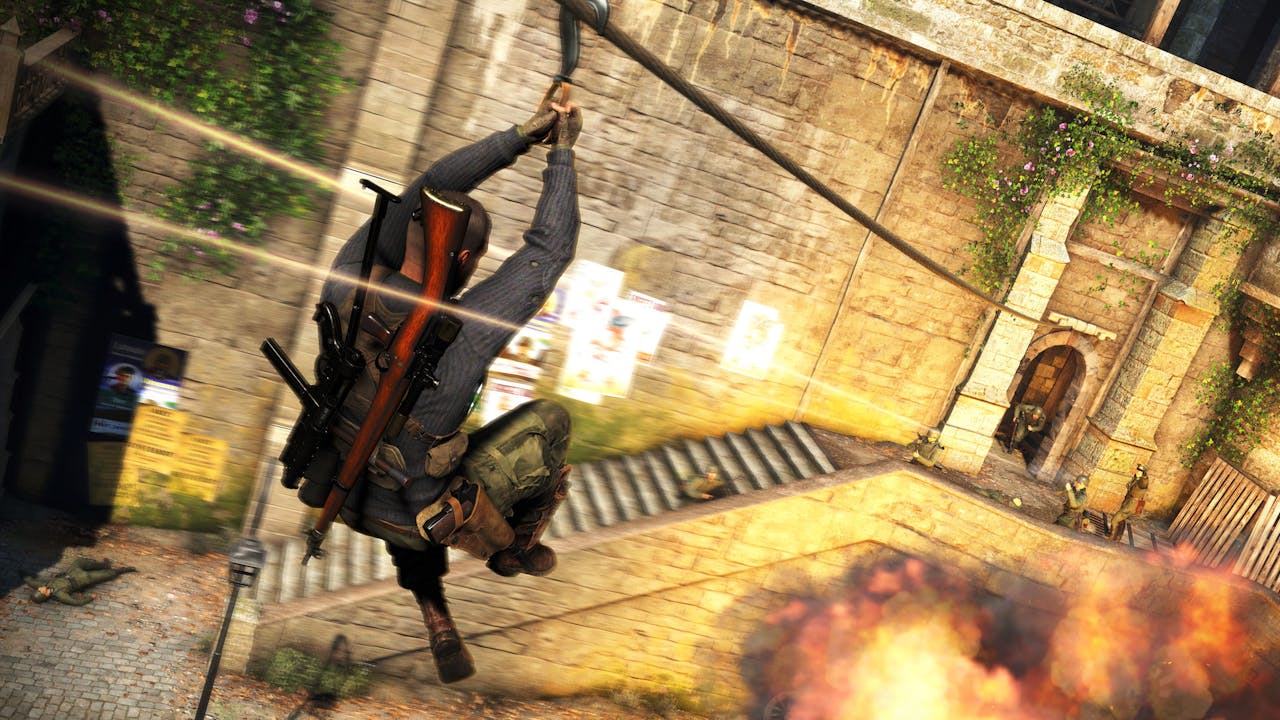 I'm notoriously bad at finishing games fast; I tend to look in every nook and cranny before I move on to the next pixel. This is partly because of my obsession with graphics and partly because of the completionist inside of me, but being encouraged to go exploring is a big plus.
I love the idea of looking for the best vantage point to snipe someone. I love playing with rifles in games, and snipers specifically are some of my favourites. That said, I don't get to enjoy them much, because I am notoriously bad at PvP shooters.
#4 — Realistic gunplay
Fun fact: I had no idea that snipers had to be careful with the wind and gravity when making their shot. I guess to me, the bullet followed no physics whatsoever and instead just went forward until it made contact? I don't know, I'm pretty dumb sometimes.
That said, I can't wait to experiment a little bit to see how it feels to be a sniper and need to pay attention to these sorts of things; I want to miss my shots until I learn.
#5 — Co-op & Invasion PvP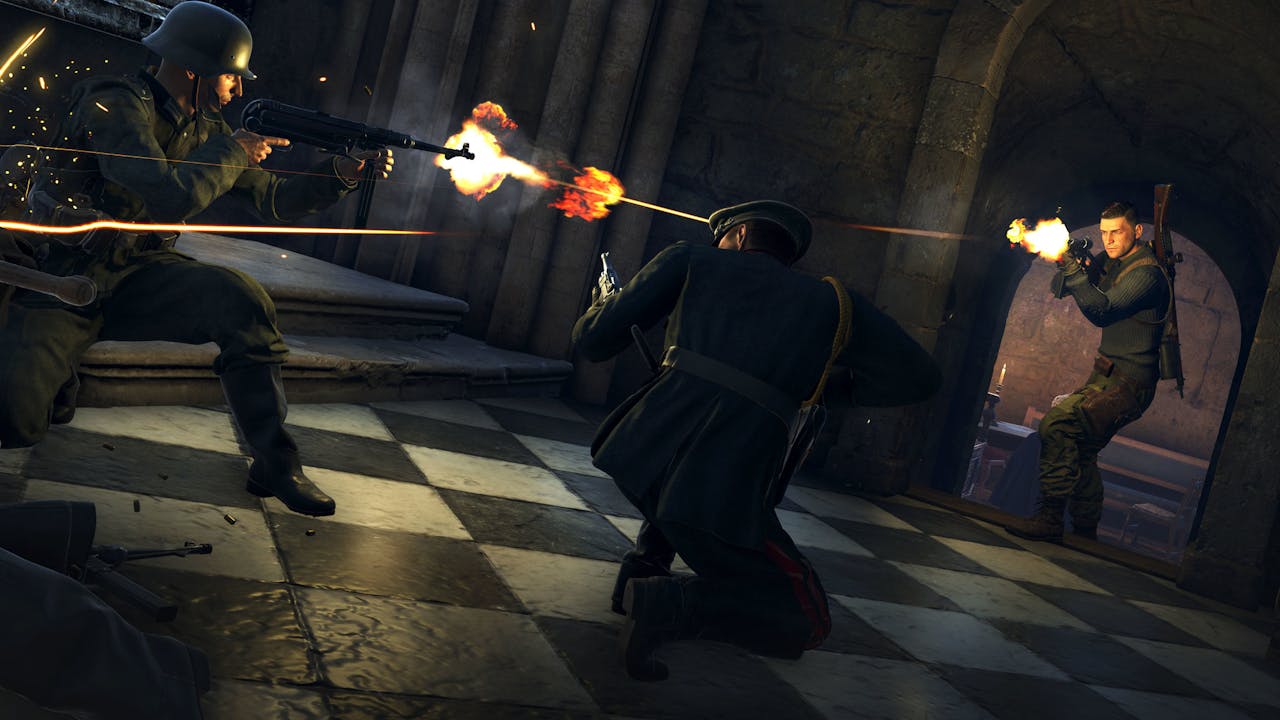 Despite hating PvP shooters, I grew fond of invasion PvP. Whether that's because I had to learn due to it being implemented in the DARK SOULS franchise and ELDEN RING or because it was the only way to play Julianna in DEATHLOOP, I don't know; but I love it either way.
Not only will I be able to experience epic 1v1 invasion PvP, but calling a co-op partner sounds endlessly fun. I hope it can be played consistently with another player, as I'd love to experience Sniper Elite 5 with my wife!
The latest instalment in the award-winning series, Sniper Elite 5 offers unparalleled sniping, tactical third-person combat and an enhanced kill cam.
That's it for the top five things that got me excited for Sniper Elite 5! Did I convince you? I hope I did! The Allies need you, soldier; are you up for the task?
Sniper Elite 5 will be released on 26th May.
---
---
Share this post