Our helpful browser extension saves you time and money - check out the perks!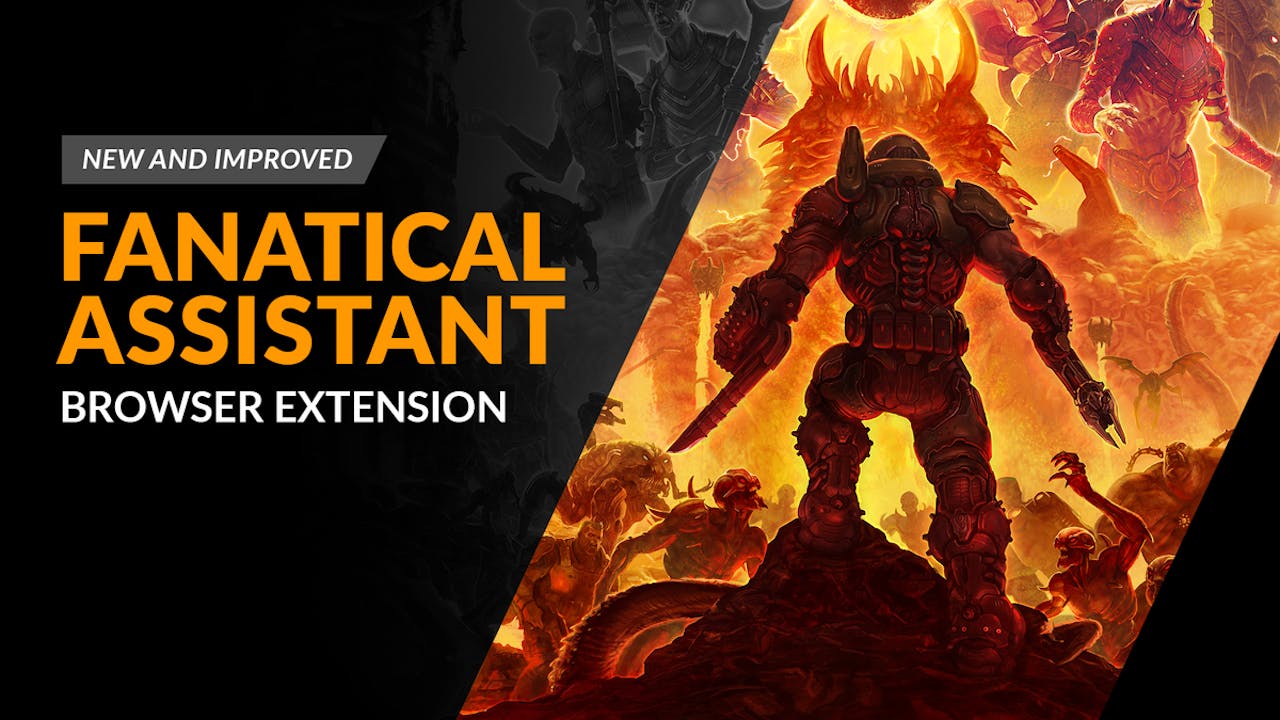 Build your own Platinum Collection is your dream ticket to superpowered Steam games! Unlock hours of gaming excitement by selecting the games of your choice; all while...
Sometimes it's difficult keeping up with the latest game deals, there are so many comparison sites with information flying here, there and everywhere!
Wouldn't it be great if you could have discount alerts on the games you want as you browse the web, as well as access to exclusive offers? Oh wait, there is... and it's called Fanatical Assistant. Within a couple of clicks, you'll be able to find fantastic games at prices you can't afford to miss.
Want to know more? Here are five reasons why you should definitely install Fanatical Assistant.
Automatic coupons
There are browser extensions out there that will often flash up like "Hey, we've found some coupons for you to use"... but after copying and pasting six of them at the checkout, you'll find yourself no nearer to a better price.
If it's available to purchase from the Fanatical Store, Fanatical Assistant automatically assigns available vouchers/coupons to the games that you're browsing for.
Safe & Secure
Browsing safely on the web is vitally important, you want to know that your PC or device is able to go about its business with no harmful digital gremlins lurking in the dark.
Fanatical Assistant is safe, secure and gives you control over how you want to use it. When you initially install the extension via Google Chrome or Firefox, you will be prompted with a message to only grant permission for a select number of sites which allow our Fanatical Assistant extension to carry out its price comparisons.
Auto sync your Wishlist
So, you've got your Steam Wishlist with lots of must-have games listed, but you want to keep and eye on when they're available at lower prices?
Well, Fanatical Assistant has its own Wishlist option where you can sync your list of PC titles over to Fanatical so that you never miss a great deal again. It also removes games that you already own to cut down on needless scrolling!
One neat feature that we recently updated is the ability to automatically sync your wishlist when Fanatical Assistant is installed - so sit back, relax and watch your most wanted games come to you.
Exclusive discounts
Now, here's where Fanatical Assistant really treats you like a VIP. Having this helpful, easy-to-use browser extension installed not only allows you to sync your Wishlist and keep tabs on when your preferred games are on offer, we also give you exclusive discounts that you wouldn't be able to get from simply browsing the Fanatical Store.
You'll be given the option to add your own unique coupons/vouchers to the latest deals and save even more money*.
*Product restrictions may apply
---
---
Share this post