You need our best ever bundle, and here's why!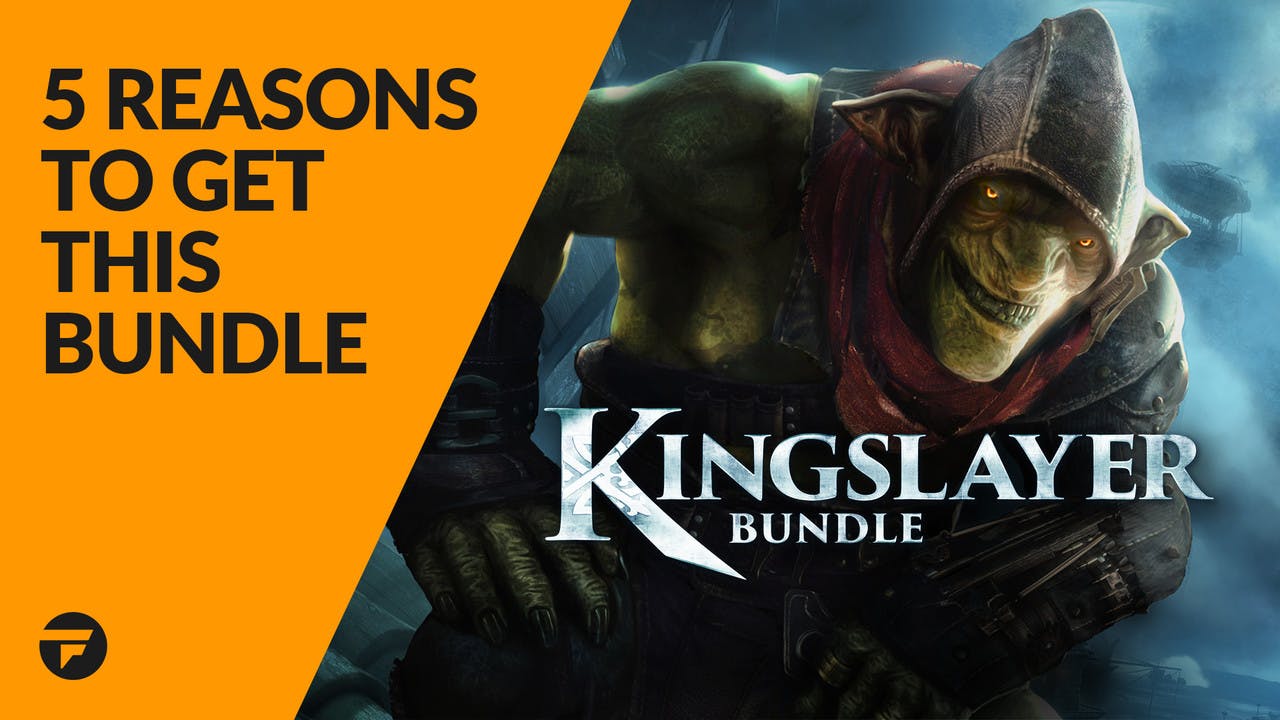 Listen up, you're about to read about Fanatical's BEST EVER bundle - it's the best... ever!
We've been super hyped about sharing this collection with you, and now that we can, we're shouting it from the rooftops - introducing the Kingslayer Bundle. Expect action, strategy, adventure and plenty of RPGs with this deadly line-up of Steam games, at one KILLER price of just $4.99.
This bundle is pretty damn awesome, and here are 5 reasons why you need to get the Kingslayer Bundle right now.
Simply the best
We've said it before and we'll say it again! The Kingslayer Bundle is without a doubt the best bundle that we've launched here at Fanatical, we so excited to bring this collection together and - more importantly - we're hyped that you get enjoy it with a killer price. For just $4.99, our latest 'Fanatical Exclusive' boasts an array of highly-rated titles from leading developers - you won't find another bundle like it this year!
---
---
Share this post