Reveals, awards and some nice surprises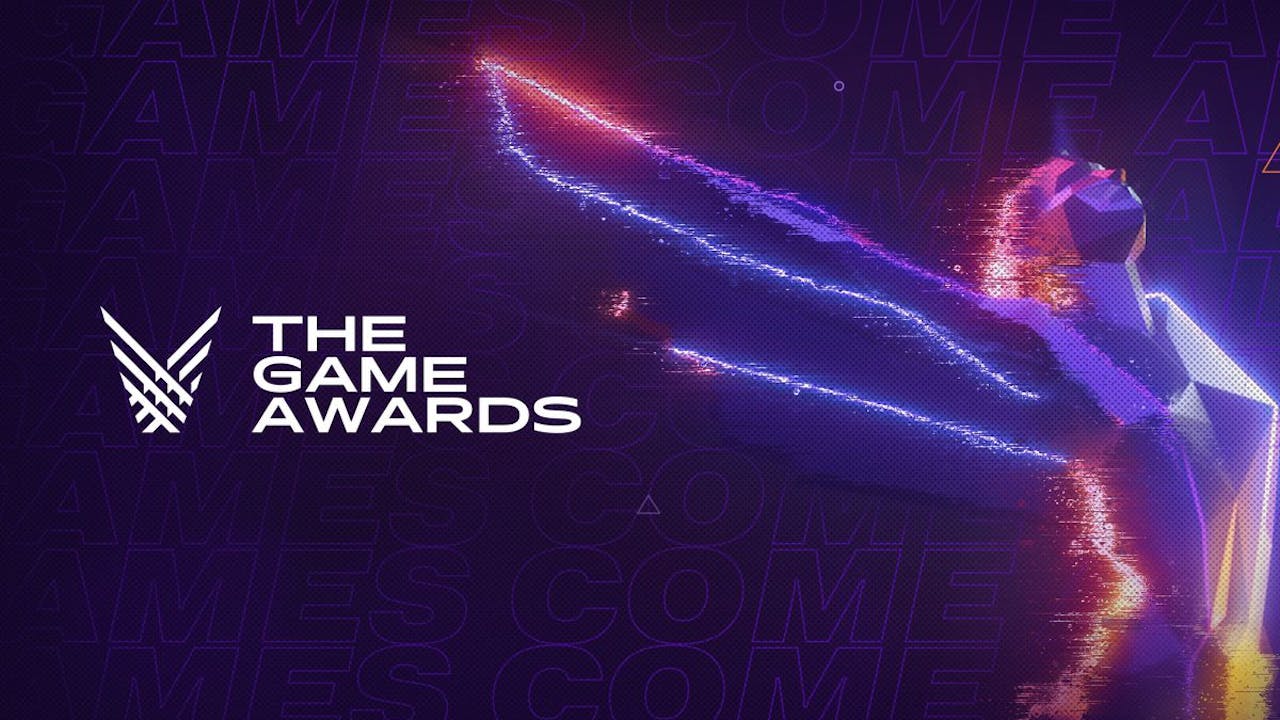 It's fair to say that The Game Awards 2019 packed quite a lot of entertainment into its three-hour-long event - even Green Day made an appearance (albeit to promote their new song appearing in Beat Saber).
The awards celebrate some of the finest video games of the year from Indie developers and blockbuster sized publishers who have all been battling it out across the several award categories. The Game Awards are no stranger to some juicy reveals and trailers too, which was still very much the case at this year's event - in fact, there was so much going on that we'd be for quite some time trying to break it all down for you.
Among the many announcements and reveals throughout the event, we take a look at seven things that stood out during The Game Awards 2019.
1. The Muppets stole the show
By far one of, if not the, funniest moments during The Game Awards 2019 was the appearance of two classic Muppets characters presenting the award for Games For Impact, which eventually went to platform-adventure game Gris, which is rated 'Overwhelmingly Positive' on Steam. Dr. Bunsen Honeydew and Beaker had the crowd, and most of us at home, in stitches as they showcased their 'VR Supergley Goggles' as well as The Untitled Beaker Game. a parody of the hit Indie title Untitled Goose Game.
Before announcing the winner, the duo was interrupted by a noisy goose, which Beaker struggled to control as Dr. Bunsen Honeydew attempted to read out the winning game of the category. Gris developer Nomada Studio seemed to enjoy it too and managed to get a few words in at the end before leaving the stage.
2. Death Stranding missed out on GOTY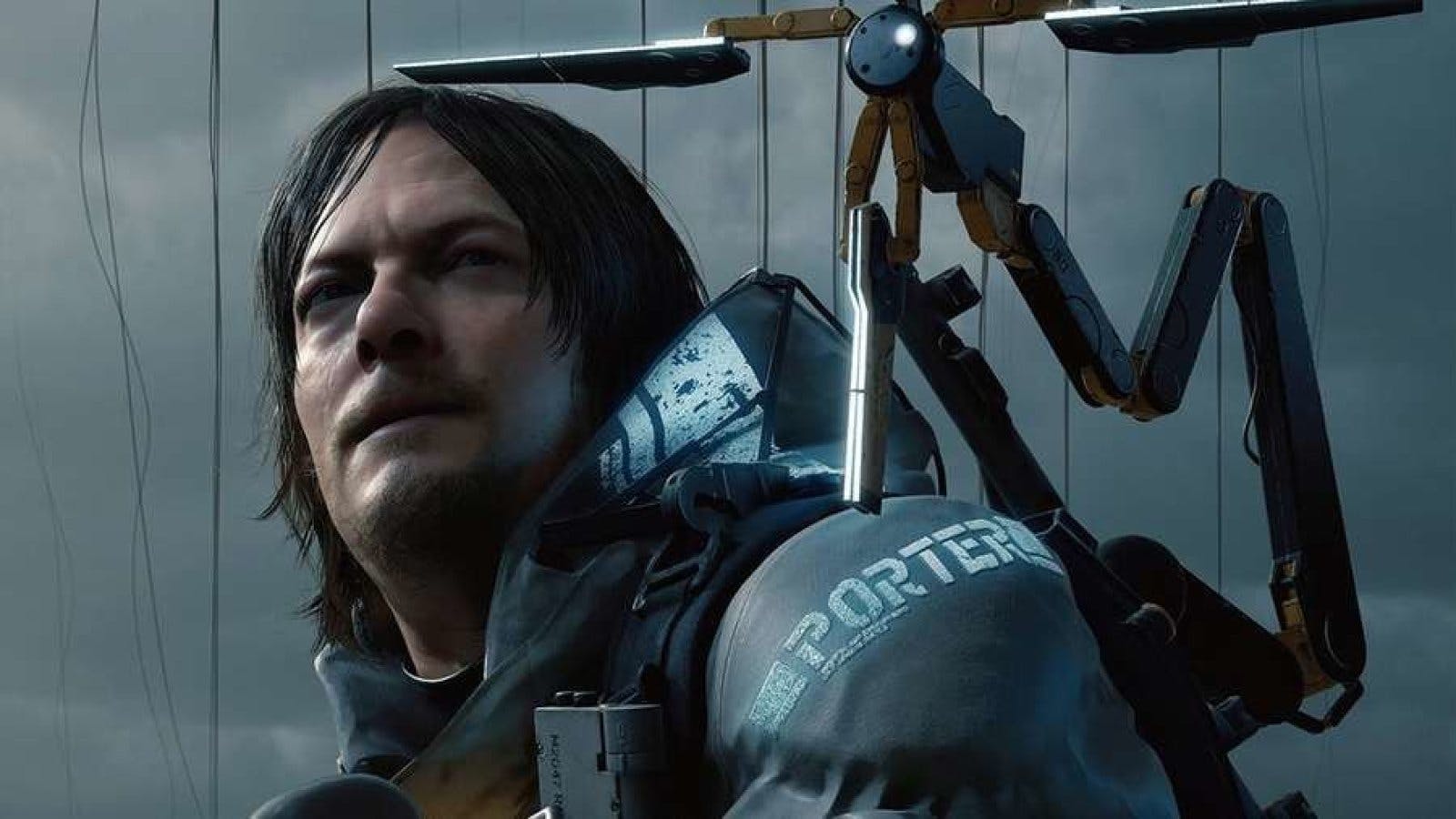 With Hideo Kojima and Norman Reedus both in appearance at The Game Awards 2019 and the multiple nominations, one would assume that they expected to pick up a few accolades for the recently released Death Stranding. Many predicted that Kojima Productions' 'genre-defining' action game would win Game of the Year, but it wasn't to be as FromSoftware took to the stage to collect the prestigious title for its Souls-like action-adventure game Sekiro: Shadows Die Twice.
The Walking Dead star Reedus - who presented the Best Action Game award to Capcom for Devil May Cry 5 - was also nominated for Best Performance for his role as 'Sam Porter Bridges' in Death Stranding, but it was his co-star Mads Mikkelsen who won the category for his role as 'Cliff' in the same game.
Despite missing out on GOTY, Death Stranding did win the awards for Best Game Direction and Best Score/Music. The game launched on PS4 this year, but with the PC release coming in 2020 courtesy of publisher 505 Games, we might see some PC media outlets giving out a few awards next year too.
3. The new Xbox made an appearance
Like a Randy Orton RKO, this announcement came OUTTA NOWHERE!
Project Scarlett is no more, say hello to the Xbox X Series, a small tower-like console that will be arriving in Holiday 2020. Xbox chief Phil Spencer, who took to the stage to talk a little bit about the Xbox X Series and the exclusive developers working on titles for the upcoming next-gen console - one of which was showcased during the event.
Ninja Theory, the team behind the award-winning Hellblade: Senua's Sacrifice, revealed a trailer for the sequel Senua's Saga: Hellblade 2, which looked stunning in 4K visuals. The Xbox X Series is said to have four times the processing power of Xbox One X, its able to handle 4K visuals at 60 frames per second and hardware-accelerated ray tracing, as well as a custom processor, Xbox Series X GPU and next-gen solid-state storage that will dramatically cut down loading times.
4. The Wolf Among Us sequel announced
Gazing through an apartment window on a wintry night, fans quickly spotted recognizable characters in The Wolf Among Us 2 reveal trailer. We were unsure whether we'd ever see new creative titles from Telltale Games after the developer closed in 2018, but after its assets were bought by LCG Entertainment, it looks like a number of franchises will live to see another day.
From the mini trailer, we can see that protagonist Bigby Wolf (Big Bad Wolf) returns alongside Snow (Snow White), and the graphic-adventure will most likely portrayed across the familiar episodic format as opposed to one full release.
The game is licensed by Warner Bros., on behalf of DC, and will launch as an Epic Games Store exclusive for PC alongside the console release.
5. New Final Fantasy VII Remake trailer
The audience was certainly 'woop woop-ing' when it was announced that PlayStation & Square Enix has a special extended trailer to share of the Final Fantasy VII Remake, which is due to be released on March 3rd, 2020 for the PlayStation 4. The trailer predominantly focuses on Cloud Strife in all his remastered form, as well as a little bit of information on his backstory leading up to the events in the classic RPG.
One thing to note is that the PS4 launch is a 'timed exclusive' so other platforms such as Xbox and PC may well get to play FFVIIR later in 2020/2021.
6. Extended trailer for Ghost of Tsushima
Some fans has already seen a trailer for Sucker Punch Productions' upcoming samurai action game Ghost of Tsushima earlier this week, but The Game Awards treated us to an extended trailer during the latter stages of the ceremony. The game takes place in the year 1274, where the fearsome Mongol Empire has invaded the island of Tsushima and conquered its population.
As one of the few remaining samurai warriors, you must forge a new way of fighting, the way of the Ghost, as you wage an unconventional war for the freedom of Japan. The game will launch on PlayStation 4 in Summer 2020.
7. The Elder Scrolls Online has teased a Skyrim event
The Season of the Dragon event is coming to an end in The Elder Scrolls Online, but fear not, as ZeniMax and Bethesda have revealed that a Skyrim-based expansion will be coming to the hit MMORPG in 2020. Bethesda said "The Season of the Dragon comes to its thrilling conclusion in The Elder Scrolls Online: Dragonhold as Tamriel's heroes band together to put an end to the Dragon threat that has plagued the land of Elsweyr. However, what adventures await beyond the schemes of Kaalgrontiid and his devoted followers?
"Discover the future of ESO in early 2020!"
It's not quite the Skyrim 2/Elder Scrolls 6 announcement that fans would have been looking out for, but any excuse to jump back into the familiar lands ventured across in Skyrim is fine with us.
Full list of nominees and winners at The Game Awards 2019
Game of the Year
Control
Death Stranding
Super Smash Bros. Ultimate
Sekiro: Shadows Die Twice (WINNER)
Best Action/Adventure Game
Control
Death Stranding
The Legend of Zelda: Link's Awakening
Sekiro: Shadows Die Twice (WINNER)
Best AR/VR Game
Asgard's Wrath
Blood & Truth
Beat Saber (WINNER)
No Man's Sky
Trover Saves the Universe
Best Art Direction
Control (WINNER)
Death Stranding
Gris
Sayonara Wild Hearts
Sekiro: Shadows Die Twice
The Legend of Zelda: Link's Awakening
Best Community Support
Apex Legends
Destiny 2 (WINNER)
Final Fantasy XIV
Fortnite
Best Esports Coach
Eric "adreN" Hoag (Team Liquid - Counter-Strike: Global Offensive)
Nu-ri "Cain" Jang (Team Liquid - League of Legends)
Fabian "GrabbZ" Lohmann (G2 Esports - League of Legends)
Kim "Kkoma" Jeong-gyun (SK Telecom T1 - League of Legends)
Titouan "Sockshka" Merloz (OG - Dota 2)
Danny "Zonic" Sørensen (Astralis - Counter-Strike: Global Offensive) (WINNER)
Best Esports Team
Astralis (Counter-Strike: Global Offensive)
G2 Esports (League of Legends) (WINNER)
OG (Dota 2)
San Francisco Shock (Overwatch League)
Team Liquid (Counter-Strike: Global Offensive)
Best Esports Event
2019 League of Legends World Championship (WINNER)
2019 Overwatch League Grand Finals
EVO 2019
Fortnite World Cup
IEM Katowice 2019
The International 2019
Best Esports Host
Alex "Goldenboy" Mendez
Alex "Machine" Richardson
Duan "Candice" Yu-Shuang
Eefje "Sjokz" Depoortere (WINNER)
Paul "Redeye" Chaloner
Best Fighting Game
Dead or Alive 6
Samurai Shodown
Super Smash Bros. Ultimate (WINNER)
Best Narrative
Control
Death Stranding
Disco Elysium (WINNER)
Best Role Playing Game
Disco Elysium (WINNER)
Final Fantasy XIV
Kingdom Hearts III
Best Esports Player
Kyle "Bugha" Giersdorf (Immortals, Fortnite) (WINNER)
Lee "Faker" Sang-hyeok (SK Telecom T1, League of Legends)
Luka "Perkz" Perkovic (G2 Esports, League of Legends)
Oleksandr "S1mple" Kostyliev (Natus Vincere, Counter-Strike: Global Offensive)
Jay "Sinatraa" Won (San Francisco Shock, Overwatch League)

Best Audio Design
Call of Duty: Modern Warfare (WINNER)
Control
Death Stranding
Gears 5
Sekiro: Shadows Die Twice
Best Strategy Game
Anno 1800
Fire Emblem: Three Houses (WINNER)
Wargroove

Content Creator Of The Year
Jack "Courage" Dunlop
Benjamin "Dr. Lupo" Lupo
Soleil "Ewok" Wheeler
David "Grefg" Martínez
Michael "Shroud" Grzesiek (WINNER)

Best Action Game
Apex Legends
Astral Chain
Call of Duty: Modern Warfare
Devil May Cry 5 (WINNER)
Gears 5
Metro Exodus
Games For Impact
Concrete Genie
Gris (WINNER)
Kind Words
Sea of Solitude

Best Family Game
Luigi's Mansion 3
Ring Fit Adventure
Super Mario Maker 2
Super Smash Bros. Ultimate
Yoshi's Crafted World
Best Sports/ Racing Game
Crash Team Racing Nitro-Fueled (WINNER)
Dirt Rally 2.0
F1 2019
Best Mobile Game
Call of Duty: Mobile (WINNER)
Grindstone
Sayonara Wild Hearts
Sky: Children of Light
What the Golf?

Best Multiplayer Game
Apex Legends (WINNER)
Call of Duty: Modern Warfare
Tetris 99
Tom Clancy's The Division 2
Best Ongoing Game
Apex Legends
Destiny 2
Final Fantasy XIV
Fortnite (WINNER)
Best Esports Game
Counter-Strike: Global Offensive
Dota 2
Fortnite
League of Legends (WINNER)
Overwatch
Best Performance
Ashly Burch as Parvati Holcomb — The Outer Worlds
Courtney Hope as Jesse Faden — Control
Laura Bailey as Kait Diaz — Gears 5
Mads Mikkelsen as Cliff — Death Stranding (WINNER)
Matthew Porretta as Dr. Casper Darling — Control
Norman Reedus as Sam Porter Bridges — Death Stranding

Fresh Indie Game
Disco Elysium (WINNER)
Gris
Outer Wilds
Slay the Spire
Untitled Goose Game

Best Independent Game
Baba Is You
Disco Elysium (WINNER)
Katana Zero
Outer Wilds
Untitled Goose Game

Best Game Direction
Control
Death Stranding (WINNER)
Sekiro: Shadows Die Twice
Outer Wilds
Best Score/Music
Cadence of Hyrule
Death Stranding (WINNER)
Kingdom Hearts III
Sayonara Wild Hearts
Player's Voice Award
Death Stranding
Fire Emblem: Three Houses (WINNER)
Super Smash Bros. Ultimate
---
---
Share this post