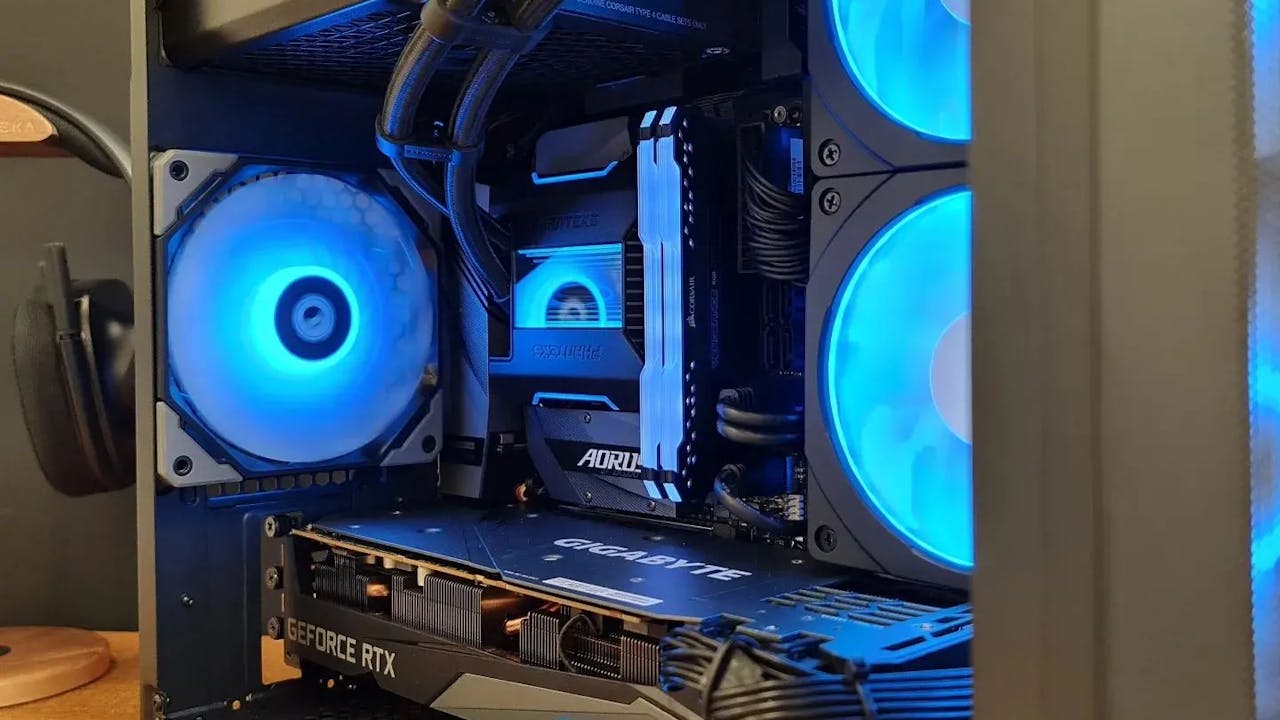 To celebrate the Red Hot Sale, the company Inside-Tech was generous enough to offer up one of their trademark, small-sized, super-powered computers! This behemoth (tech-wise) is nothing to scoff at either, sporting an i7 12700F CPU and has one of the ever-elusive 30 series graphics cards, with an RTX 3070! Even better, these two come packed with a 240mm Water Cooler to ensure they're as cool as a cucumber! You can get this PC through our giveaway with the Red Hot Sale, but even if you don't win it, you can check out Inside-Tech's website to get a computer made and shipped to your location!
If you decide to buy one of the below breath-taking computers, make sure to use the code FANATICAL and save £40 off any purchase that includes any RTX 30 series graphics card; that's almost enough to buy a game to try out on the brand-new PC! Shop by GPU through this link and make use of the discount!
Why should you pick Inside-Tech? We're glad you asked, as the company offers a live chat service to assist you in selecting the best PC for your needs. Are you unsure whether to get a stronger GPU or CPU? The excellent staff are there to help you pick by asking you a few questions about the games you play and making a deduction off of that! Whether you're playing Grand Theft Auto 5 or Cyberpunk 2077, the agents will be able to tell you precisely what is your best setup!
The PCs that Inside-Tech sells aren't only gaming-oriented; great VR-oriented builds, mini PCs, multi-screen, and even fan-less builds are easily accessible, making this a perfect one-stop-shop for all of your unique PC-related desires! Numerous builds are sure to suit just about anyone, ranging from the most potent PCs to the most affordable and accessible.
The quick building time and worldwide next-day delivery (where applicable) mean that you won't even have to wait long to receive your super-powered PC. Just purchase, wait a day or two, and you'll be able to boot even the most demanding games; not even Crysis will stand a chance against some of these rigs! You don't even have to take our word for it, either, as Inside-Tech has a 4.95 score out of 1,036 reviews over at Proven Expert; just check out some of the glowing reviews!
If you're interested or are that sure that you have rotten luck and won't win the behemoth we have as a giveaway, check out some of the other great deals Inside-Tech has in store. These PCs include a PC sporting the 3050 graphics card or another with the 3060, and if you want the most power, check out the 3070 build! Or better yet, check out one of their best sellers; window shopping doesn't cost anything!
---
---
Share this post