Our top pick of fun, laid back titles with plenty of puzzles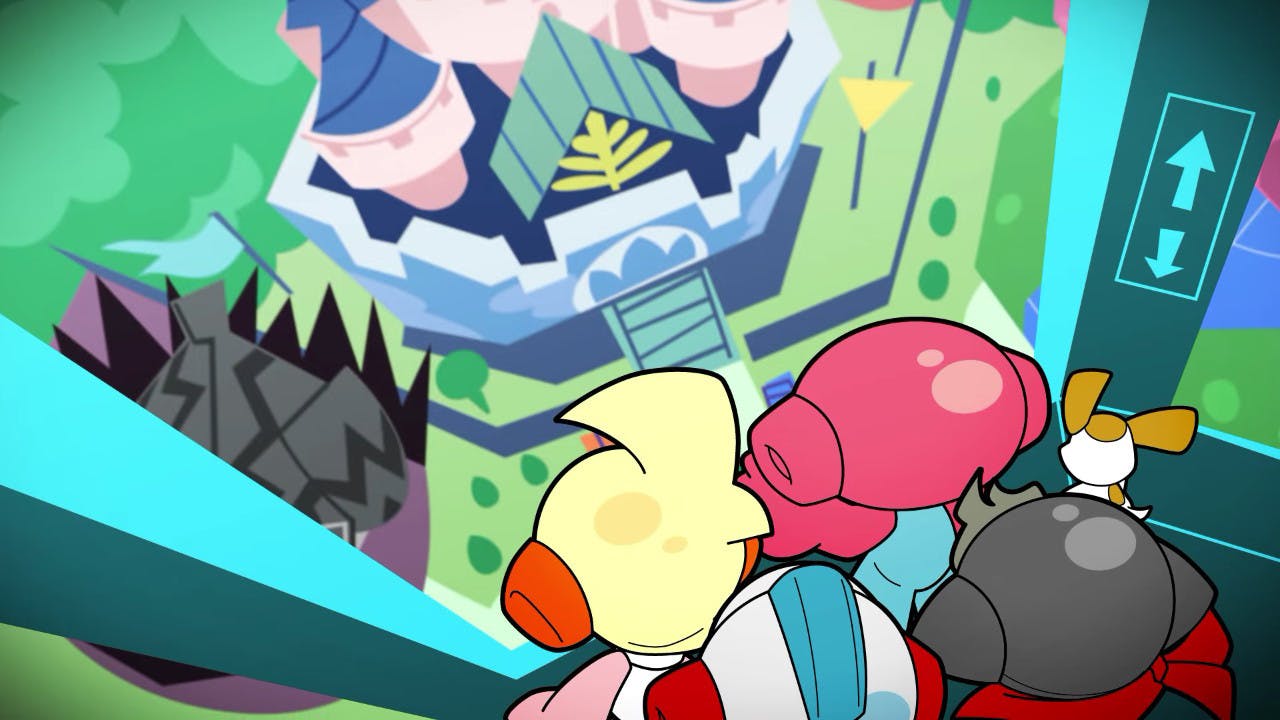 Ever felt like you need a break from the high-octane hack 'n slash 'n shoot 'n run games? Yeah, we feel you.
Sometimes you can't beat a nice steady-paced game which offers some challenges, but at a much more gentle pace. Puzzle games in particular are often a go-to option for casual gamers and those of you who want to slow things down a bit, with just the right amount of mental stimulation but without the explosions and other angry gamers shouting down the microphone.
Here, we've selected a range of great action puzzle Steam PC games that will resonate with the casual players out there - those of you who are looking for a little gaming pick me up to pass the time without needing to test your trigger finger or cause too much of a spike in adrenaline!
We Were Here Together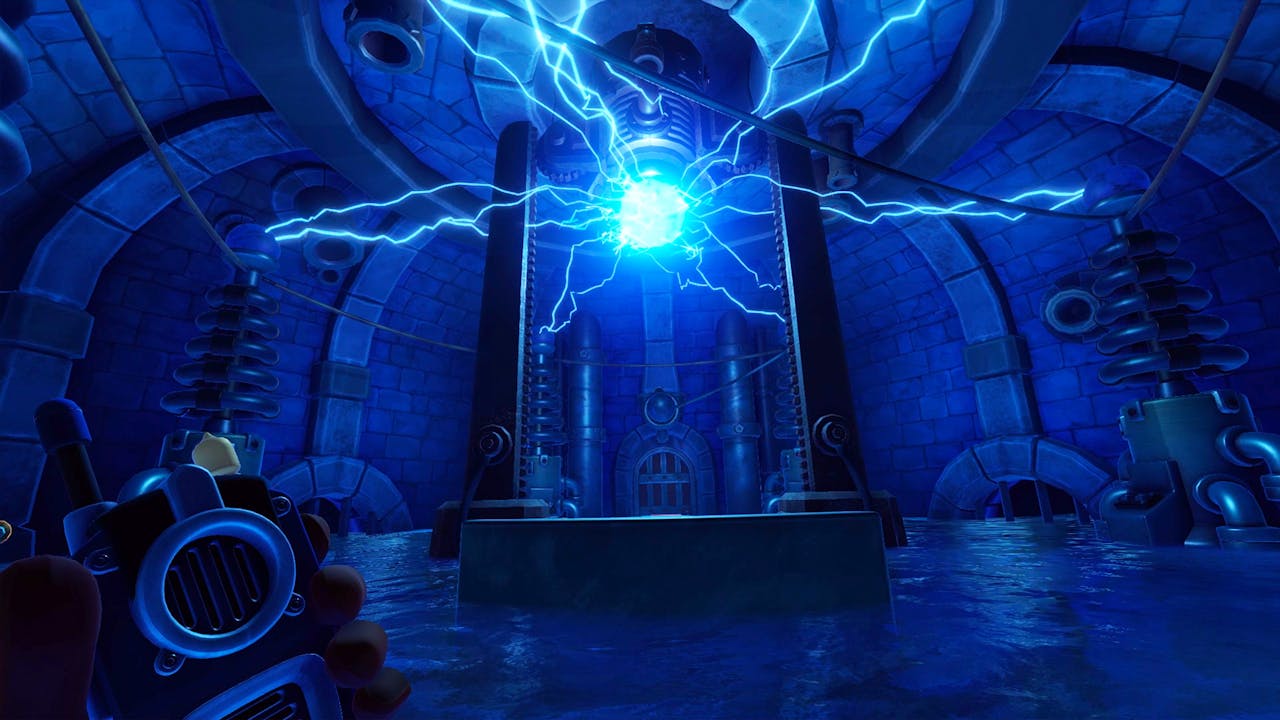 In We Were Here Together, you'll embark on a puzzle solving adventure in which you and a partner must prove you can communicate and work together to escape the haunted Castle Rock. From the research base camp you'll need to figure out a way to get to the source of the distress flare.
Once you're through the frozen Antarctic wastes, you'll find yourselves separated inside a medieval castle, facing puzzles, secrets, and dangers. You and your friend start out with nothing but your wits and a walkie-talkie each.
Observation, smart communication and teamwork will be the only way to escape from the sinister Castle Rock!
Immerse yourself in an intriguing co-operative experience as you and your fellow brave adventurer puzzle your way through a series of thrilling situations - discover brand new environments and mysteries, together.
Mr. DRILLER DrillLand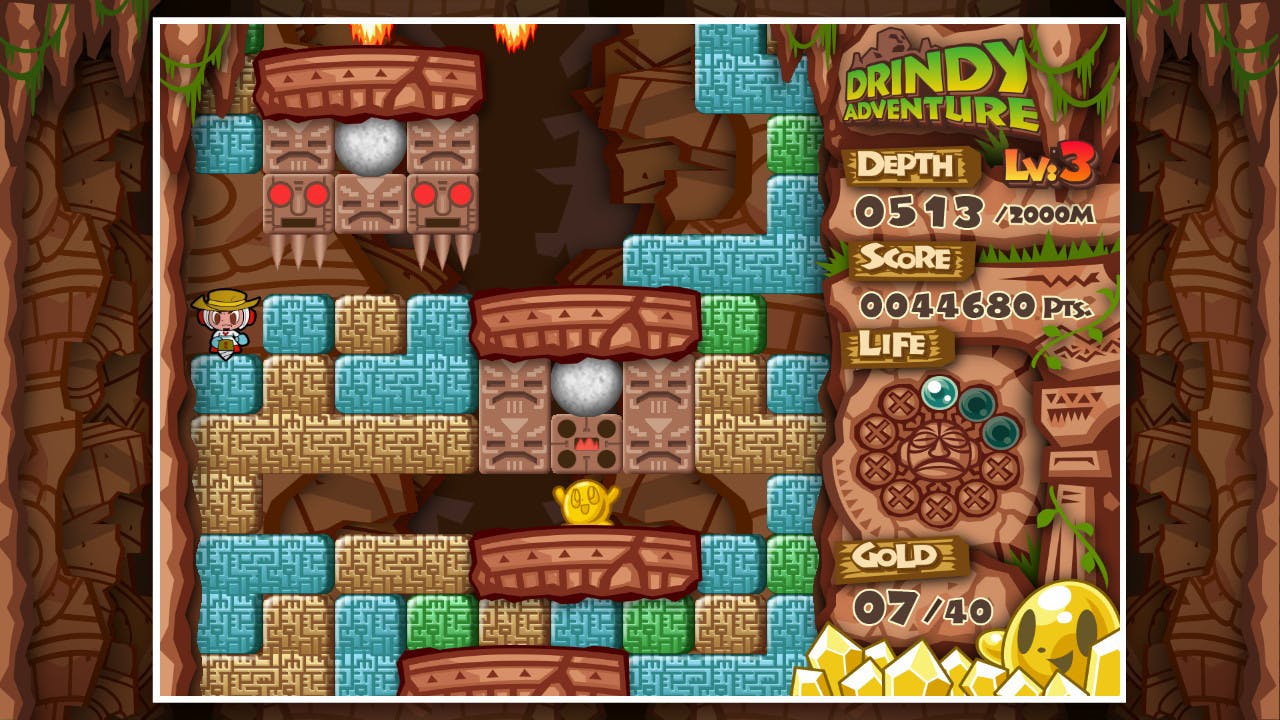 Making its Western debut on Steam PC, Mr. DRILLER DrillLand is a popular action puzzle game that takes you to a secret amusement park known as 'DrillLand' that is 500 meters underground!
You'll explore and conquer the five attractions with simple yet exciting gameplay that guests of all ages can enjoy. Each attraction has its own set of unique gameplay rules, so you you'll need to figure out how to dig your way through each one and defeat the final boss.
In addition, the game features competitive multiplayer modes. Play with up to four players locally to race to the finish, or battle it out in 'Free-for-All' or 'Doubles'.
Spirit of the North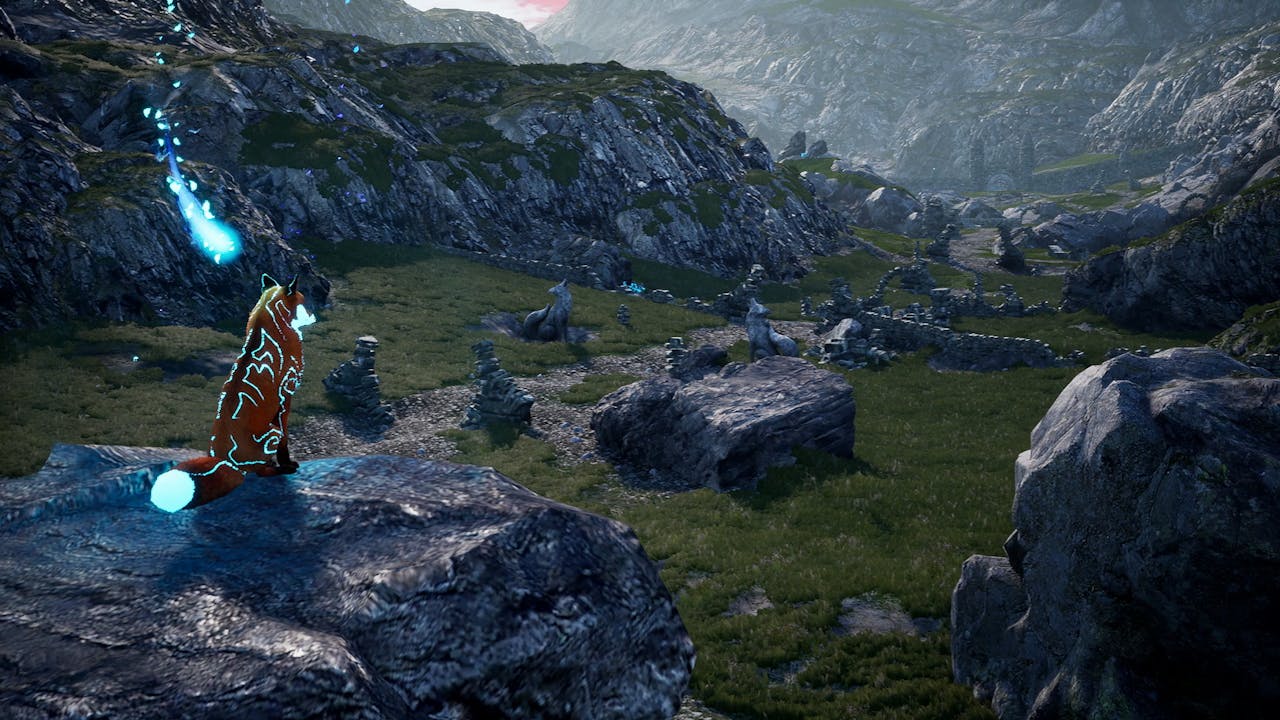 Venturing into the breathtaking and mysterious landscapes of Iceland, Spirit of the North's story takes root from various pieces of Nordic folklore. With no dialog or narrative, you must breathe in your surroundings to solve various puzzles and speculate the meaning of a lost ancient civilization.
You'll play as an ordinary red fox whose story becomes entwined with the guardian of the Northern Lights, a female spirit fox. As you journey over the mountains and under red-stained skies, you'll discover more about your companion and land left in ruin.
Peggle Deluxe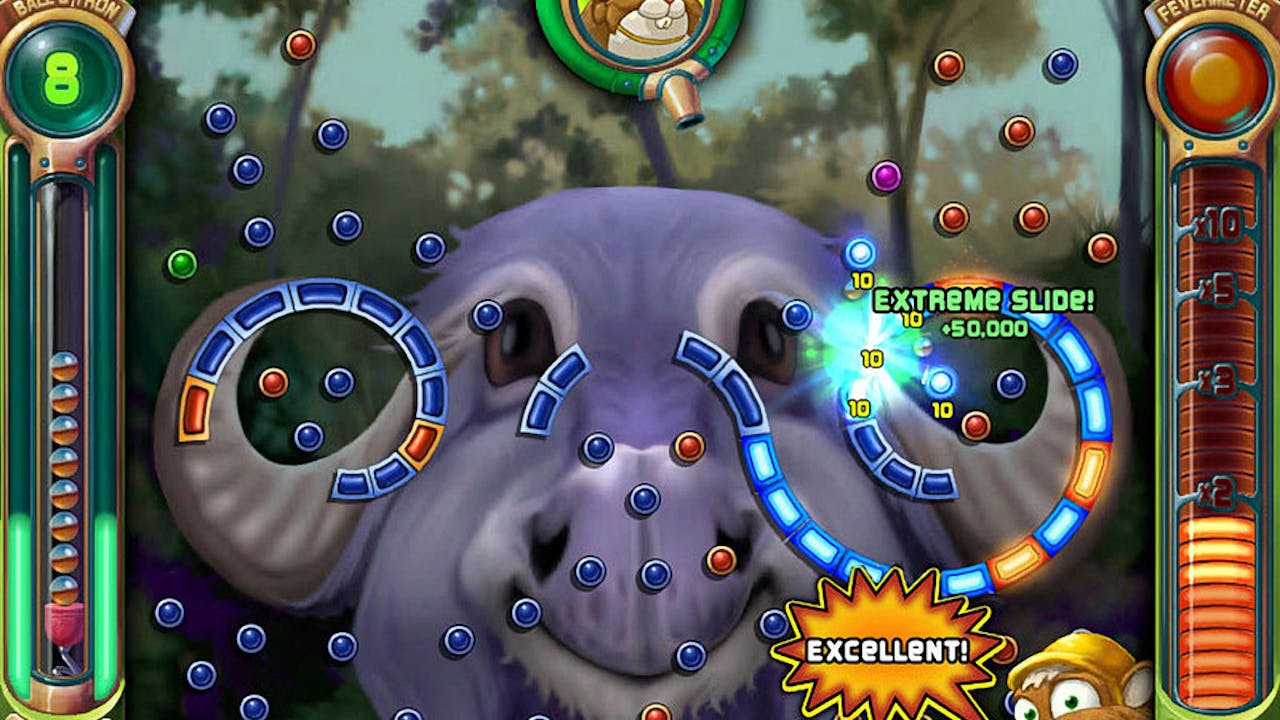 You can't go wrong with a bit of Peggle!
Rated 'Overwhelmingly Positive' on Steam, Peggle Deluxe sees you take your best shot with energizing arcade fun. Aim, shoot, clear the orange pegs - then sit back and cheer as 10 whimsical teachers guide you to Peggle greatness!
You'll be tasked with conquering 55 fanciful levels with 10 mystical Magic Powers, racking up bonus points and shots you'll smile about for weeks. Face off against your friends in Duel Mode, or tackle 75 extra-tricky challenges.
You can even replay and save your best shots to show off your puzzle solving finesse!
Tricky Towers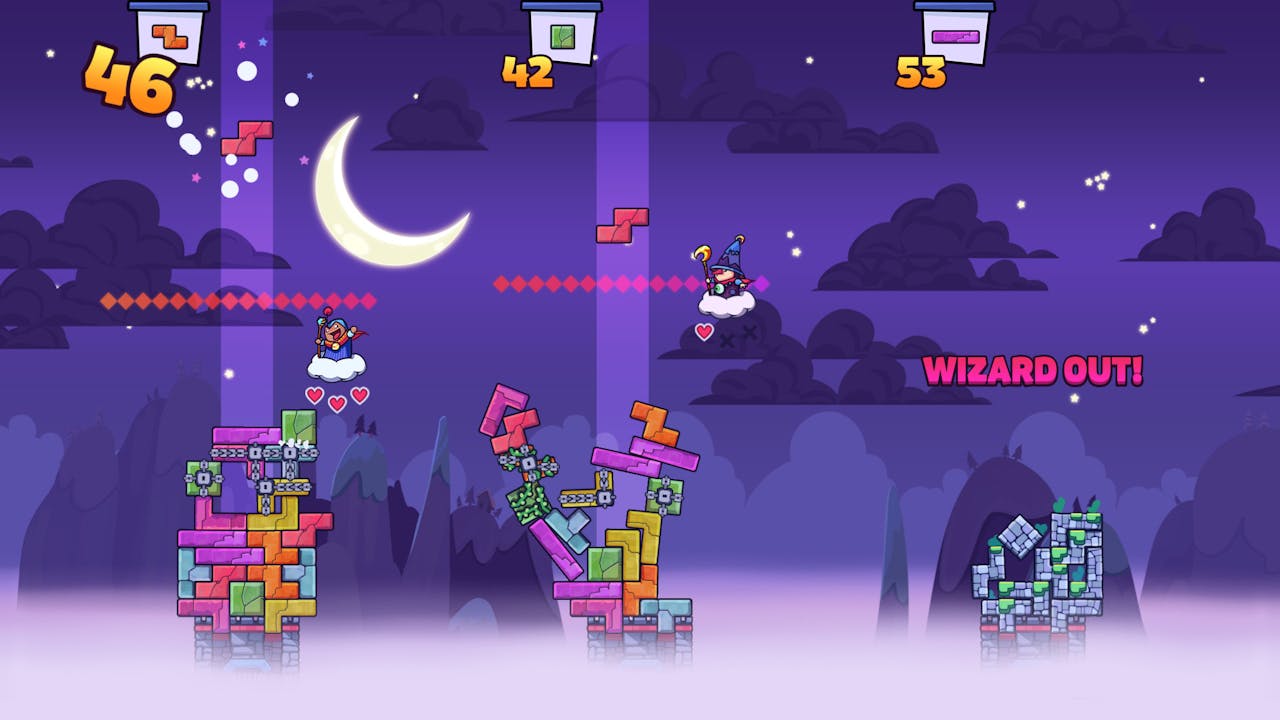 Time to grab your wizard's robe and spell book, as well as test your engineering skills, with Tricky Towers!
You'll need to stack your bricks and use spells to create the tallest stable tower, for what self-respecting wizard wouldn't want to show off their skills by towering literally over their peers!
Be wary though as jealous rivals will try and push your tower down with nefarious dark spells to ensure their dominance. Block these spells to protect your tower against up to three others in local multiplayer, or challenge wizards around the world in an online battle of magics and engineering mayhem.
Try your skills in various tricky wizard trails and set a high score on the leaderboards. So be sure to bring your wizard's safety hat and start stacking and tumbling!
Puyo Puyo Tetris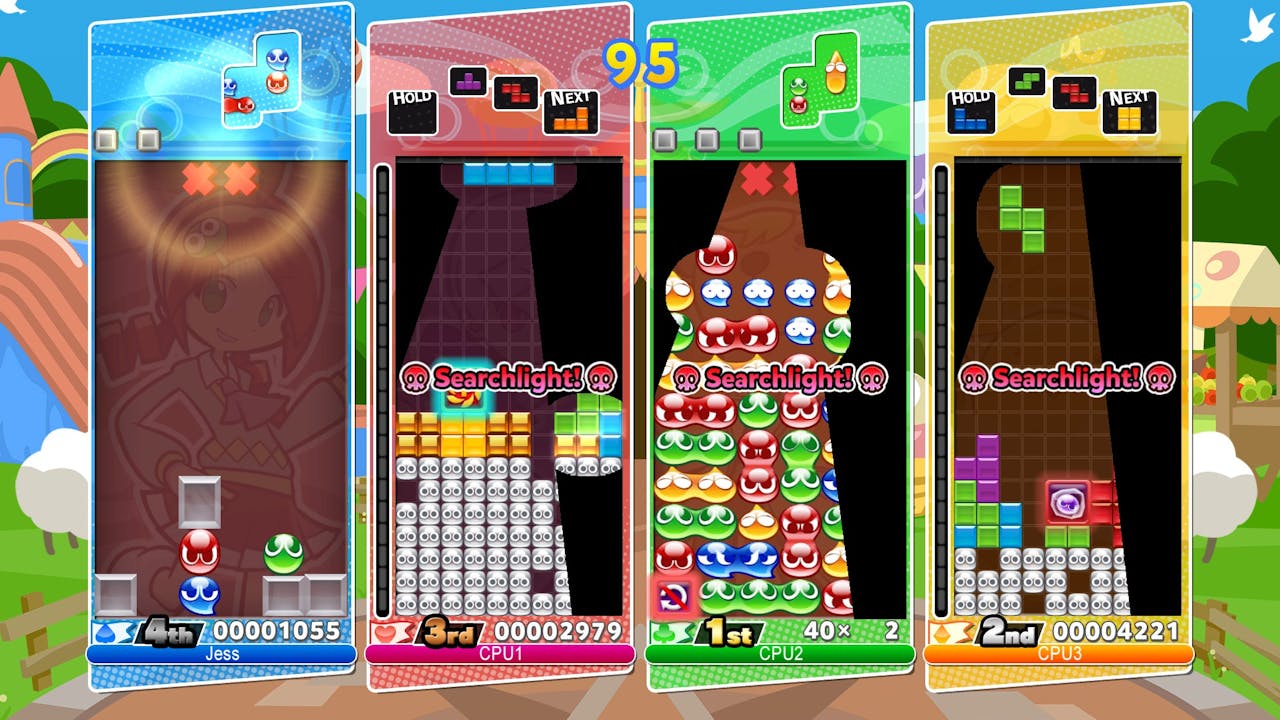 When two puzzle game juggernauts collide, you know that you're in for a treat!
Puyo Puyo Tetris combines fun-to-play and competitive party play like no other. You'll experience a ton of different styles of gameplay - from the single-player Adventure and Challenge modes to the ferocious competition of the up to four player Arcade modes.
You can unlock new characters and backgrounds in Adventure mode, or unlock new character voices, skins for Puyos and Tetriminos, backgrounds and more in the in-game Shop. In addition, you can even try your puzzle skills on a global scale by playing any of the multiplayer modes with up to four players online in Puzzle League or Free Play modes.
---
---
Share this post