How to master the popular editing software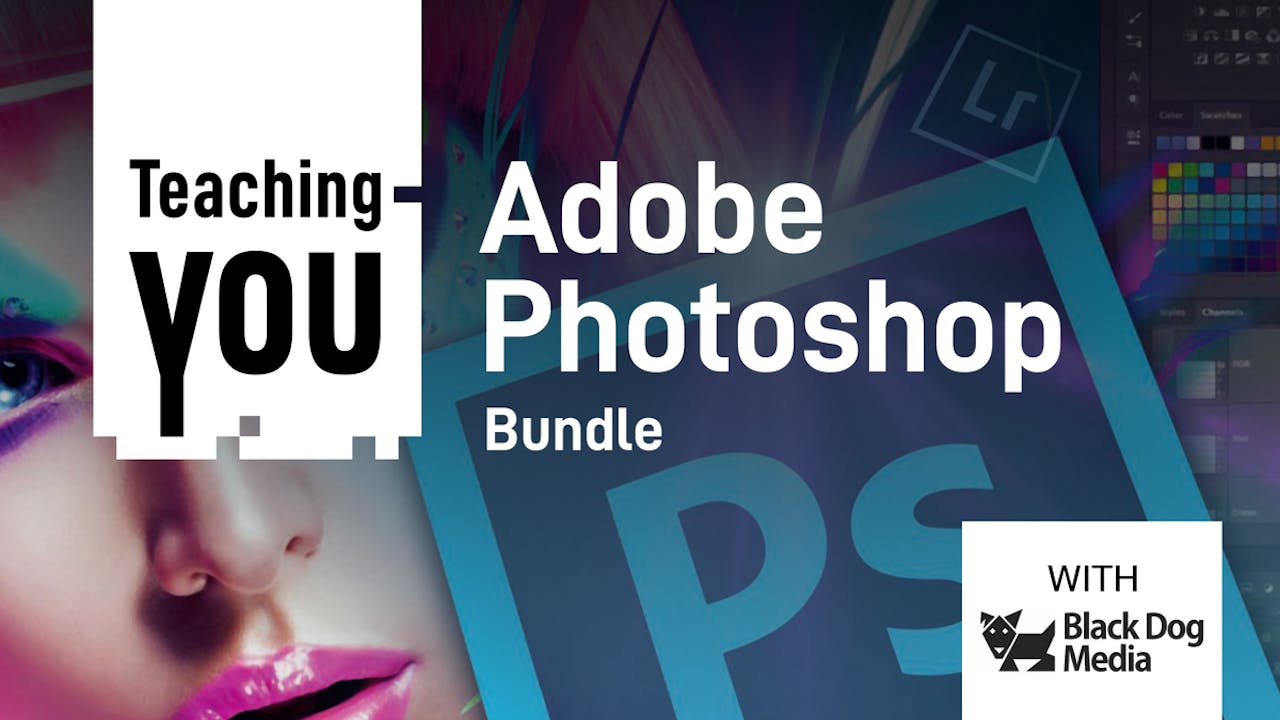 Looking to become a graphic design whizz who can master the art of creating and editing unique images? Then step right up as we're bringing you an eBook collection that's fits the bill.
With up to eight new-to-Fanatical eBooks across two tiers, the Adobe Photoshop Bundle offers you the unique opportunity to download the actual images that are used in the guides themselves, allowing you to work alongside the editorial team. If you're wondering just how effective this bundle is at teaching you the important pieces to any Photoshop puzzle, we've highlighted five key things that you'll learn.
1. Starting from scratch
So, you've bought Photoshop and you're wanting to really make the most of your purchase... but where do you start?
The very best way to make the most of Photoshop is to learn the fundamentals of layer-based editing and the tools and techniques that make up the solid foundation of any digital artist's creative arsenal. Once you have a solid grasp of the basics, then you can step up your game and start to delve deeper into the multitude of techniques used by digital professionals the world over.
Photoshop The Beginners Guide is designed to get you up and running quickly and confidently. From the basic menu system, keyboard shortcuts and essential features, through to a series of simple introductory tutorials to hone your techniques, you will quickly become familiar with how Photoshop works.
It is nowhere near as daunting as you might imagine and much more fun than you realize. Once you have worked your way through the tips, guides and techniques on off er, you can finally spread your wings and go in search of some more involved projects that provide the opportunity to take what you've learned and build upon it.
2. Polishing you photography skills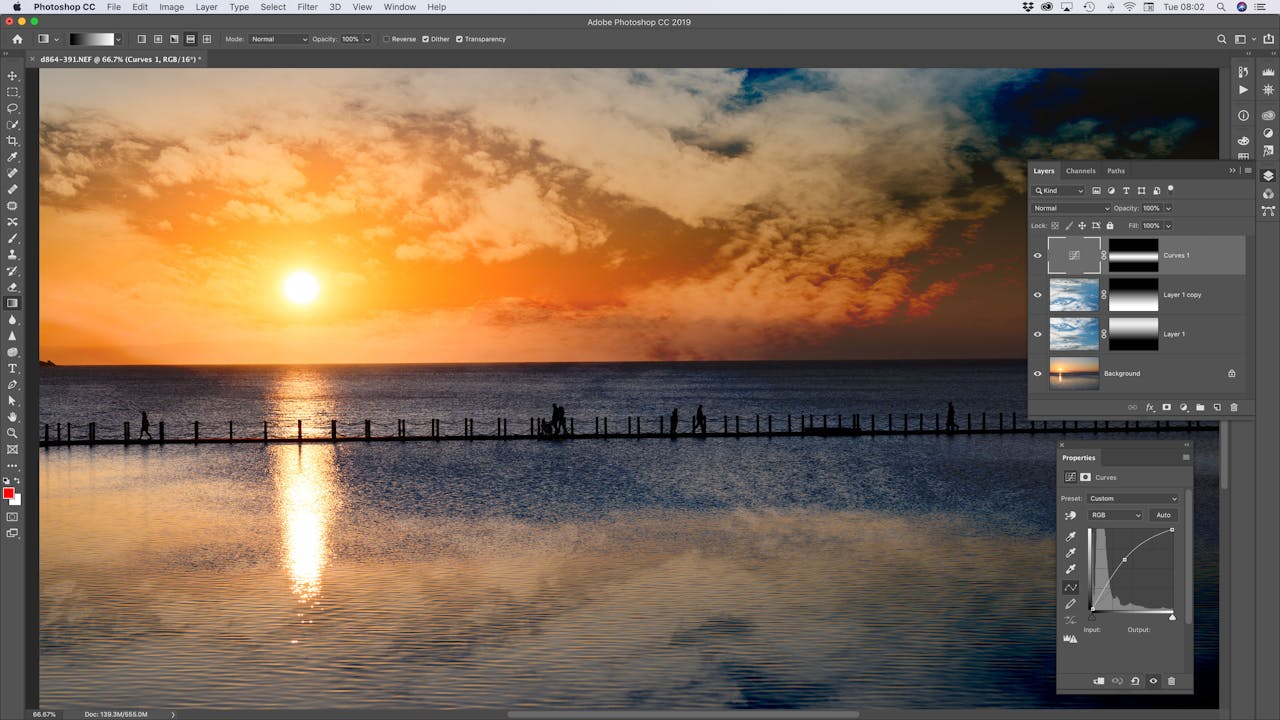 Photoshop has become an integral and indispensable part of the workflow for many photographers and digital artists. Whether you are simply altering the brightness of a favorite photograph or creating brand new works of art, the features and tools available give you the kind of creative scope that is only limited by your imagination.
With the Photoshop for Photographers, the aim is to help you discover just how powerful Photoshop is and show you that it is not as daunting as you might imagine. More and more people are learning how to develop their photo editing skills and you can be one of them.
Once you are comfortable with the main tools and techniques, you can try your hand at a selection of creative projects that will take what you have learned and develop it further. With easy to follow guides, you can learn how to enhance landscape photographs, convert images of friends and loved ones into hilarious caricatures and combine multiple exposures to create HDR images.
3. Taking on advanced projects
If you want to make you Photoshop projects the best that they can be and excel at mastering future creations, the Advanced Photoshop Projects eBook shows you how.
You'll discover tips and tricks used by artists and graphics professionals, and get amazing results with a wide range of creative photo editing ideas. This eBook consists of a great range of photo editing guides and tutorials to take your skills in digital manipulation to new levels.
This guide covers many techniques used by graphics professionals the world over, and now it's your turn to advance your knowledge of Photoshop and what it has to offer. More complex guides will ease you into the advanced projects such as The Little Planet Effect, Lego Portraits, Simulating Snow, The Glass Text Effect, The Tattoo Effect, Skin/Beauty Retouching, and much more!
4. Light(room) up your life!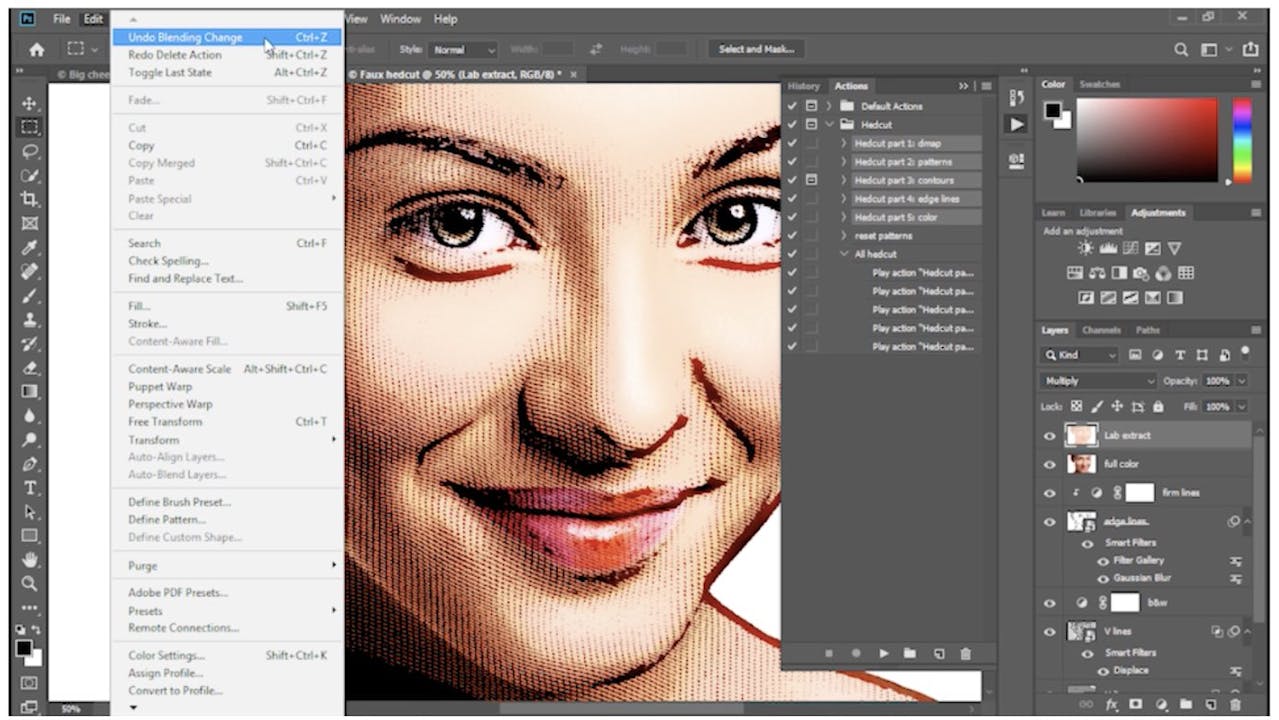 Lightroom may be the professional's choice for image processing, but that doesn't mean it is out of reach of the beginner. Even the highest paid professional photographer had to start somewhere, and learning Lightroom can be fun - especially with the Adobe Lightroom for Beginners eBook.
You'll learn how Lightroom works and how all its essential features can help you bring out the very best in your photos. Starting at the beginning, this eBook guides you through what you need to know to get yourself up and running while exploring the Lightroom workspace.
Now, thanks to Lightroom CC, you can be a master image manipulator on the go. Your phone or tablet can now be as powerful as your desktop, thanks to the streamlined power of the Lightroom CC app - which means that wherever you may find yourself, you have the image processing power you demand.
The desktop version of Lightroom comes with a set of unique modules, each one is a workspace in its own right, with specialized tools that maximize your workflow and minimize the time you spend doing it.
5. Master the Elements
The Photoshop Elements eBook is a great option for those who want an extensive toolset that can take on their image editing and cataloging needs. From organizing your content into coherent and easy-to-find folders to making your photos look amazing with automated edits and getting hands-on in Expert mode, this manual will take you through the processes in easy-to-follow steps.
The Elements Organiser module allows you to find, catalogue and organise your content; while the Photo Editor module is broken down into three main modules with its own particular set of tools and options.
Quick Edit module teaches you how to make intelligent and fast edits using basic tools and presets to swiftly get your photos looking superb; the Guided module helps you make amazing-looking artwork with just a few clicks; and the Expert module gives you access to all the main editing tools so you can apply more advanced edits to your photos.
Learn how to transform images with the vast editing skills and tools available in Photoshop now with your Adobe Photoshop Bundle from Fanatical.
---
---
Share this post