Alien: Isolation meets Dino Crisis in new Kickstarter survival horror Deathground
Escape deadly AI dinosaurs in Jaw Drop Games' upcoming first-person PvE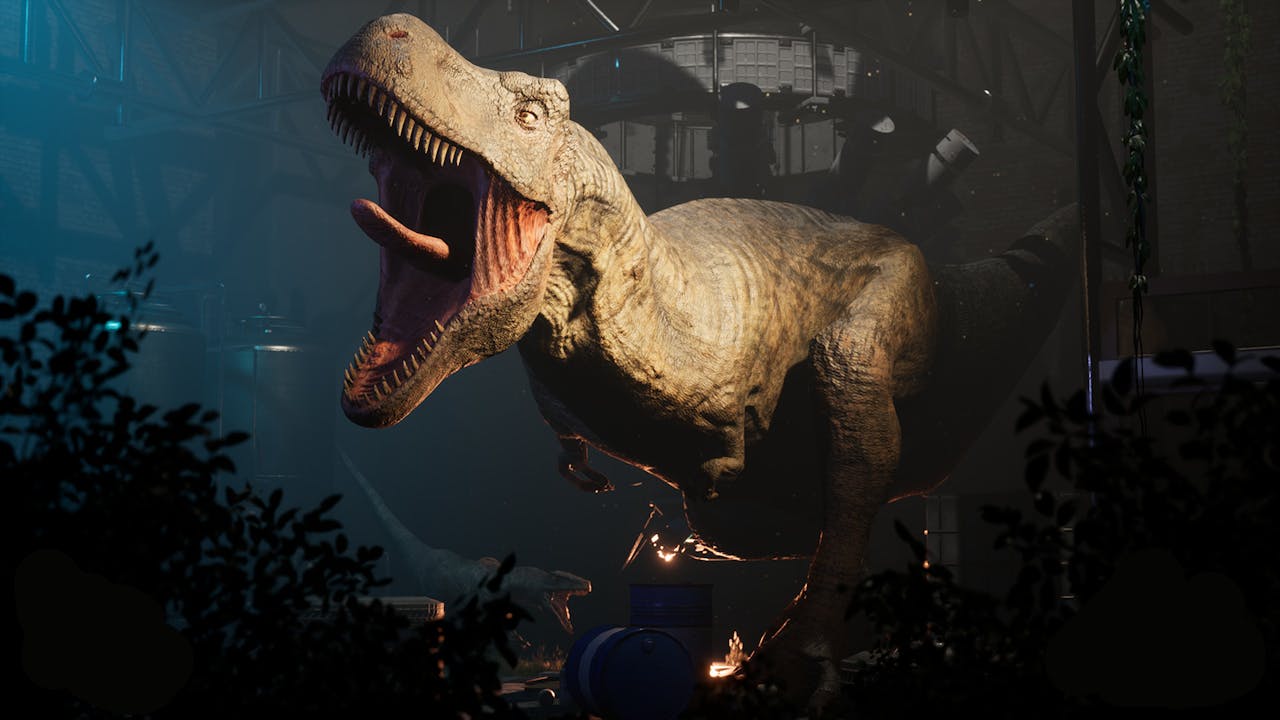 Can you survive the hunt? Grab your official Steam Key for the infamous first-person horror game, Alien Isolation.
Alien: Isolation and Capcom's Dino Crisis franchise boast very different features, yet both had one thing in common - gritty survival horror.
Now, one developer has taken core elements of both these popular titles and has created a new Kickstarter-backed game, which looks set to smash its fund-raising goal. Deathground, which is being developed by Jaw Drop Games for Steam PC, which see players attempt to survive against 'deadly AI dinosaurs' in either solo or squad-based co-op modes.
The game, which has already seen over 80% of its backing target achieved with 18 days to go, will feature a series of random extraction points and dynamic objectives create unpredictable with varied experiences to create a 'menacing atmosphere filled with fear, suspense and anticipation'. From the gameplay trailer, we've already seen examples of objectives such as finding key cards and fuses in order to bring the power back online and exit through the overrun facilities - as well as a glimpse at the deadly dinos that players will be hiding from, such as the Velociraptor and the T-Rex.
Players will be exploring dark, haunting lab facilities as well as venturing into jungle-type areas with a much higher risk of being caught out by lurking 'raptors... we really hope that there's no poison-spitting Dilophosaurus from Jurassic Park waiting in the bushes!
The game will feature a range of items and weapons and access to a crafting system. We've also seen from the gameplay trailer that players will have access to motion-tracking tech, similar to the ones seen in the Alien games and movies.
With dynamic weather conditions and a chilling music score by BAFTA-nominated composer, David Housden (Thomas was Alone, Volume, Q.U.B.E. 2), Deathground looks set to be an exciting, adrenaline-pumping survival horror game. Kickstarter pledges start from as little as $5, which will get your name featured in the credits, as well as Members-Only Discord Access and a Digital Art Pack - but you'll need to pledge at least $15 or more to receive a digital copy of the game for a special Kickstarter price, alongside the Original Soundtrack and pledge bonuses included in the $5 option.
Jaw Drop Games is no stranger to interesting game concepts, as its other coming soon game Gun Jam features rhythm first-person shooter action, where players will only be allowed to fire their weapon to the beat of the level's track - basically, it's like a violent Guitar Hero!
---
---
Share this post