A friendly reminder to all DOOM Slayers out there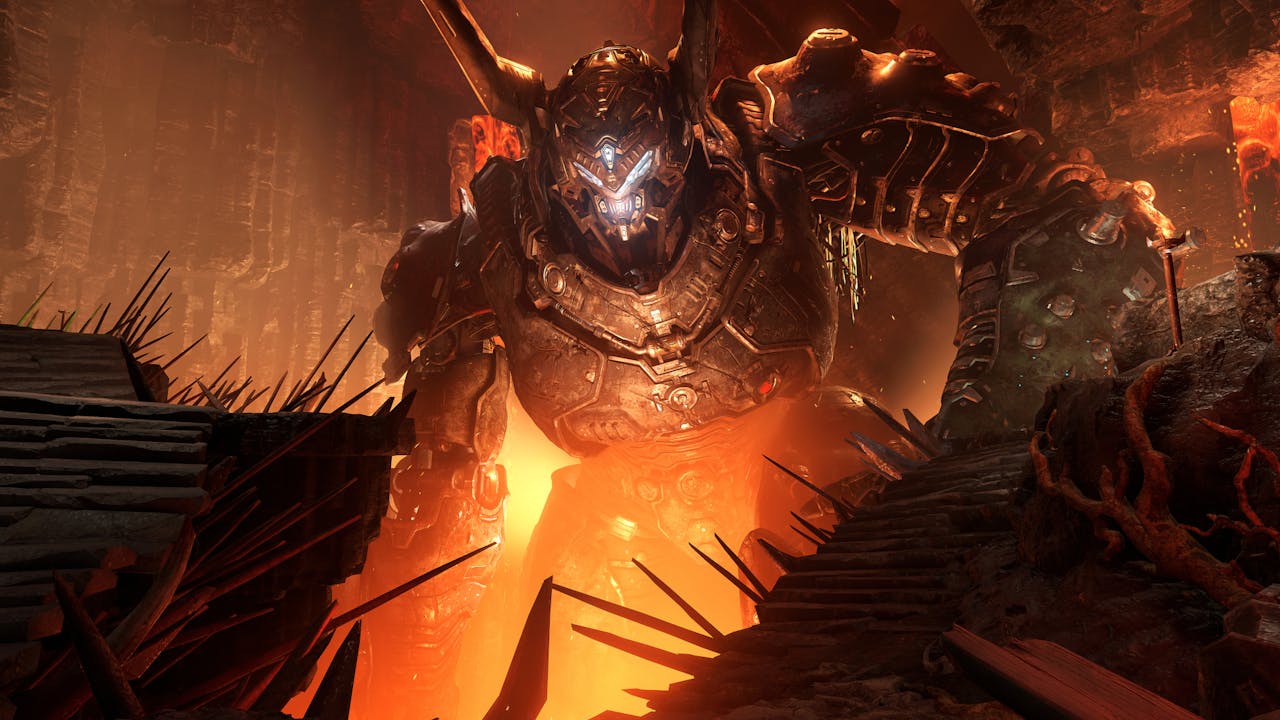 The Ancient Gods – Part One is the first campaign expansion for the critically acclaimed DOOM Eternal.
It only feels likes yesterday when we descended into chaotic dimensional battles as the ever famous, ever feared DOOM Slayer in Bethesda and id Software's highly-rated action FPS DOOM Eternal... actually, that was in March - man, this year has gone quick!
Powered by idTech 7, the game saw gamers reprise the role of the muscular warrior as he returns to Earth on a mission to rip and tear through demonic foes, as well as discovering his origins... oh and stopping supreme leader Khan Maykr and the Hell Priests. In addition, DOOM Eternal also introduced a brand-new multiplayer mode called BATTLEMODE - a 2v1 experience in which a fully-armed DOOM Slayer faces off against two player-controlled demons, duking it out over three rounds of intense first-person combat.
Seven months on from the game's successful launch, id Software is launching its first part of the DLC expansions - and you'll be surprised to hear, in case you didn't know, that these can be enjoyed by gamers who don't own the base game!
Yep, that's right, DOOM Eternal The Ancient Gods Part One will be available to buy and play as a standalone experience, so said Executive Producer Marty Stratton back in August in an interview with the folks over at PCGamesN.
"When we look at how many people have played through the game we have a large percentage – higher than 2016 – that have completed it, so you're always looking at that and seeing how far players make it through your game," he said. "It's important as we want the DLC to reach as many people as possible. In fact, you don't even need to own Doom Eternal to buy the DLC and play it."
DOOM Slayer's victory over Hell's armies in the base game have come at a cost, causing an imbalance across the realms. In The Ancient Gods, you'll travel to previously uncharted realms of the DOOM universe and confront a new challenge head-on with these almighty beings.
For players who 'loved' taking on the deadly Marauder in DOOM Eternal, you'll be super happy to hear that parts of The Ancient Gods will feature two of these brutal axe-wielding, shotgun-shooting, wolf-summoning foes in a single battle... yay?
"Most people would associate DLC with being of smaller scope – it's kind of like the made for TV version of the movie, and the movie was the main game," Hugo went onto say in the interview. "For us, this is very much like a two-part film – this is every bit as grand as the main game was."
DOOM Eternal The Ancient Gods Part One can be purchased separately, or if you want to experience the full Hell razing package, you can get the base game, Year One pass, Demonic Slayer Skin and Classic Weapon Sound Pack in the DOOM Eternal - Deluxe Edition.
---
---
Share this post