'Assassin's Creed Infinity' project set to be live service model like Fortnite and GTA V
Ubisoft has confirmed its existence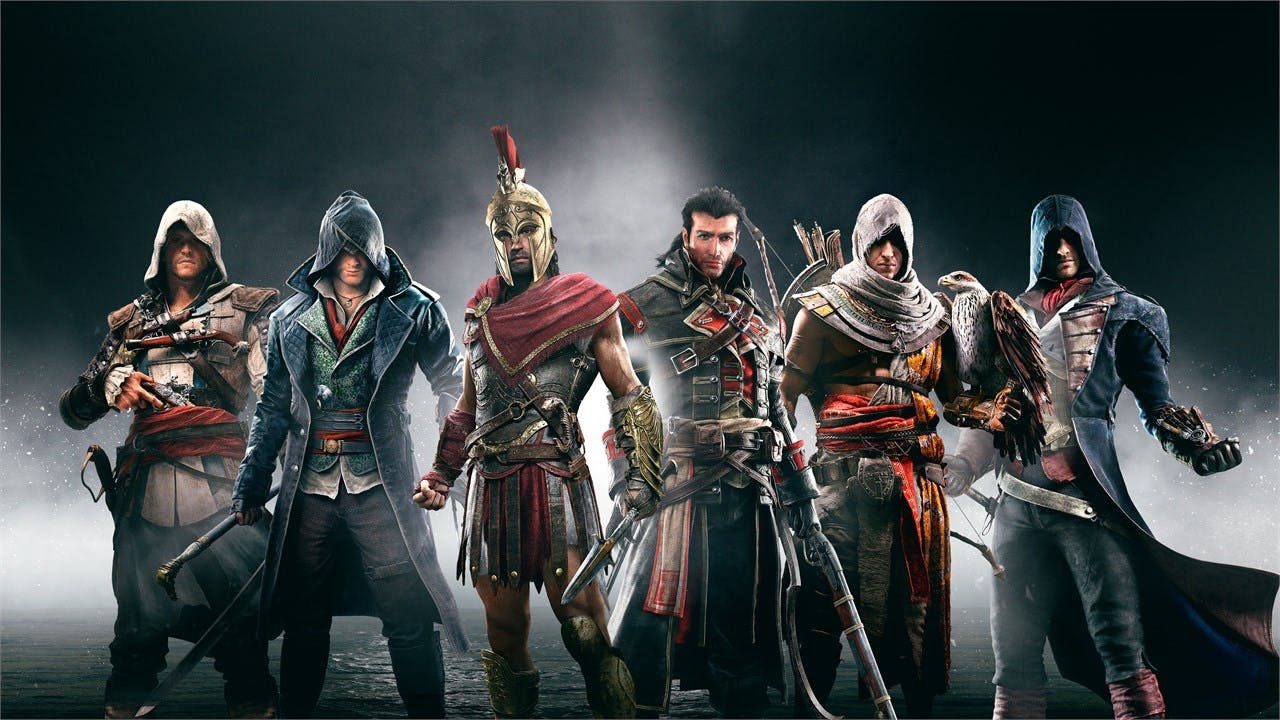 Build your own Platinum Collection is your dream ticket to superpowered Steam games! Unlock hours of gaming excitement by selecting the games of your choice; all while...
One of Ubisoft's biggest game franchises looks set completely change how it engages with its loyal community in the near future, as Assassin's Creed looks set to take on the live service model.
Reported by Bloomberg, Ubisoft's Montreal and Quebec studios are said to be working on a project codenamed 'Assassin's Creed Infinity' - which has been confirmed by a spokesperson at the company and will contain multiple settings for gamers to experience over a lengthy period of time with regular updates. The spokesperson also said that the project is still way off from completion, but will "exceed the expectations of fans who have been asking for a more cohesive approach".
It's no secret that other live service games have thrived from offering their community regular, entertaining content to enjoy instead of a basic structure of DLC and expansions. Grand Theft Auto V features a single-player campaign but also Grand Theft Auto Online - where players can purchase their own apartment, vehicles, clothing and head out on heists, deathmatch shoot 'em ups, and races - and the game has sold over 140 million copies worldwide.
Though slightly different being a free-to-play title, Fortnite has also massively benefitted from regular Seasonal updates, live events and additional cosmetics, with some six to 12 million gamers playing the battle royale builder-shooter every day.
Ubisoft has launched a new Assassin's Creed titles every 1-2 years since the original stealth action-adventure Assassin's Creed arrived back in 2007. The most recent additions to the franchise included Assassin's Creed Origins - where players followed Medjay Bayek's adventures through Ptolemaic Egypt - as well as Assassin's Creed Odyssey, where gamers had the choice of selecting a male or female lead character for the first time as the travelled through Ancient Greece.
The most recent title in the series, Assassin's Creed Valhalla, invited you to explore England during the Dark Ages as a fearsome Viking warrior named Eivor. Valhalla has since had its first DLC expansion, Wrath of the Druids, launch on PC and console with the Siege of Paris set to launch at a later date.
From this proposed business model, however, we could see the usual two-year approach of a new standalone Assassin's Creed game scrapped in favor of a consistently updated live service model - one which will let players explore multiple locations and no doubt historical time periods.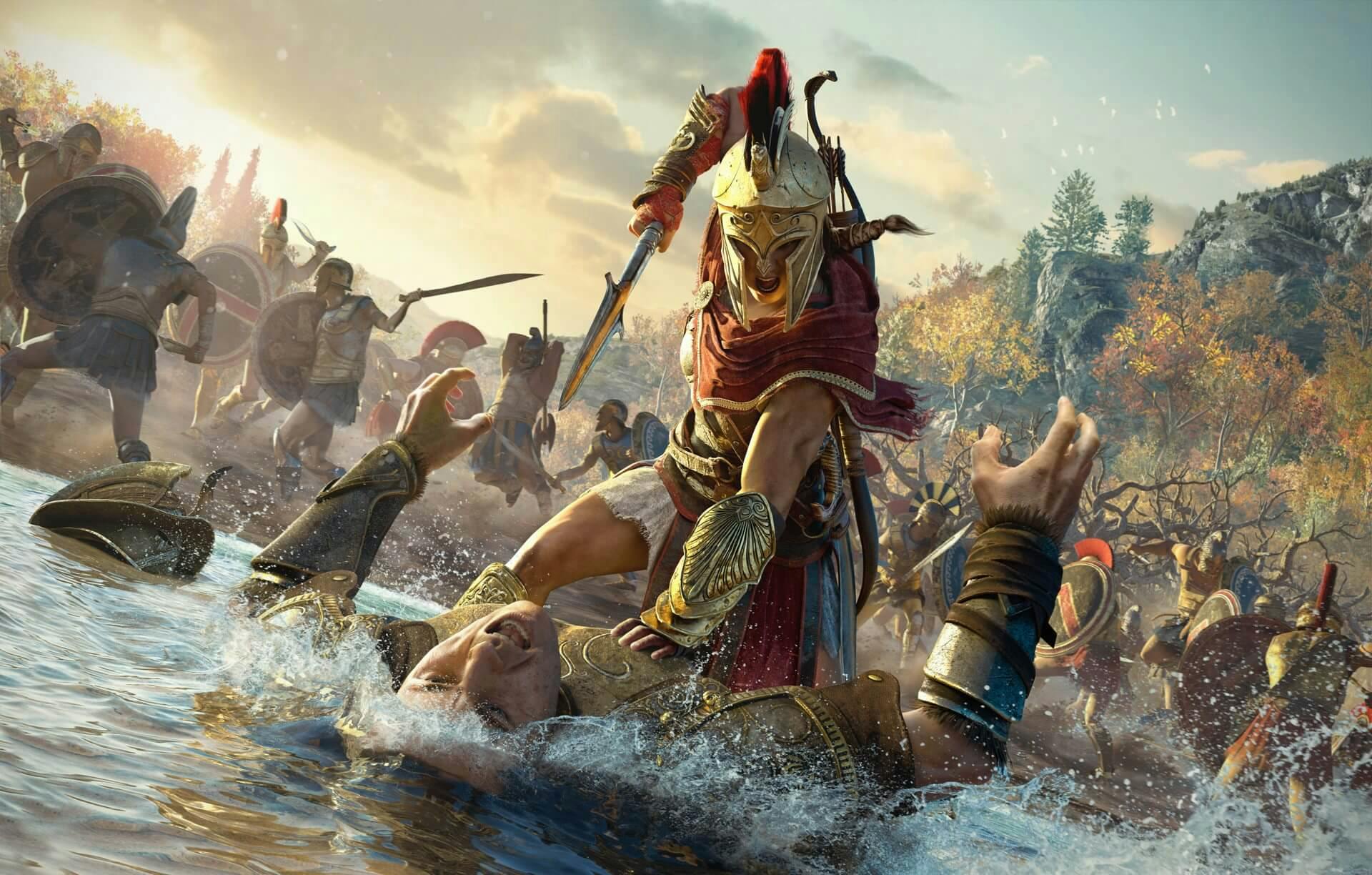 After the reports came to light, Nathalie Bouchard, Managing Director at Ubisoft Quebec - and Christophe Derennes, Managing Director at Ubisoft Montreal - released an official joint statement on the Ubisoft Blog, in which they said:
"From its action-adventure origins to its RPG evolution, Assassin's Creed has shown how the decisions we make now, no matter how big or small, can influence the events of the future. After both Assassin's Creed Odyssey and Assassin's Creed Valhalla shattered records, we find ourselves in that very moment where we know the decisions we're making for the franchise now will impact its future for years to come.
"Along with our announcement of new content coming for Assassin's Creed Valhalla, we wanted to share some key updates on the talented and creative minds that will now be working in a collaborative, cross-studio structure between Ubisoft Montreal and Ubisoft Quebec that will guide, grow, evolve, and define the overall future of Assassin's Creed that includes an important upcoming, early-in-development project codenamed Assassin's Creed Infinity.
"The new cross-studio, collaborative structure will be led by Marc-Alexis Cote, who will serve as executive producer of the Assassin's Creed franchise. One of the founding members of Ubisoft Quebec, Cote began his Assassin's Creed career working on Assassin's Creed Brotherhood before becoming creative director on Assassin's Creed Syndicate, and most recently senior producer on Assassin's Creed Odyssey.
"Cote will be joined by Ubisoft Montreal's Etienne Allonier, brand director for Assassin's Creed for the last 10 years, and their respective teams in ensuring the Assassin's Creed franchise continues to exceed the expectations of fans who have been asking for a more cohesive approach to its development over the past several years. Joint production efforts on Assassin's Creed Infinity will be headed up by Ubisoft Montreal's Julien Laferriere who has been named senior producer, overseeing production at both studios.
"Laferriere brings along extensive experience with the franchise, having worked on Assassin's Creed since 2007 before most recently becoming producer on Assassin's Creed Valhalla. Creative leads for Assassin's Creed Infinity will be a cross-studio collaboration, as well.
"Jonathan Dumont and Clint Hocking will share leadership as creative directors, overseeing their respective teams at Ubisoft Quebec and Ubisoft Montreal. Dumont was previously world director on Assassin's Creed Syndicate at Ubisoft Quebec before becoming creative director on Assassin's Creed Odyssey.
"Meanwhile, this moment marks Hocking's return to Ubisoft Montreal, having started at the studio in 2001 as a level designer, game designer, and scriptwriter on the original Splinter Cell before becoming creative director on Splinter Cell: Chaos Theory, Far Cry 2, and most recently Watch Dogs: Legion. This change means we're also evolving along with the video game industry.
"The pandemic and working from home have fundamentally changed the way we produce games, giving us a moment to reflect on our organization. Assassin's Creed was born within the walls of Ubisoft Montreal and the studio built an incredible foundation for the franchise with the immense skill and creativity of its teams before Ubisoft Quebec then took the lead with Assassin's Creed Syndicate and Odyssey, demonstrating its ability to drive the franchise even further.
They went onto say: "Rather than continuing to pass the baton from game to game, we profoundly believe this is an opportunity for one of Ubisoft's most beloved franchises to evolve in a more integrated and collaborative manner that's less centered on studios and more focused on talent and leadership, no matter where they are within Ubisoft. Most importantly, Assassin's Creed has always been developed by multicultural teams with various backgrounds and perspectives that have influenced the depiction of its characters, locations, and cultures.
"While we know there's always room for improvement, we believe this new structure allows us to ensure that diversity and representation within our teams continues to grow and match that of our players. We hope you'll join us for this incredible journey, and we're excited to share more on what's coming for Assassin's Creed Valhalla and Assassin's Creed Infinity at a later date."
---
---
Share this post