Popular in-games photos taken by PC gamers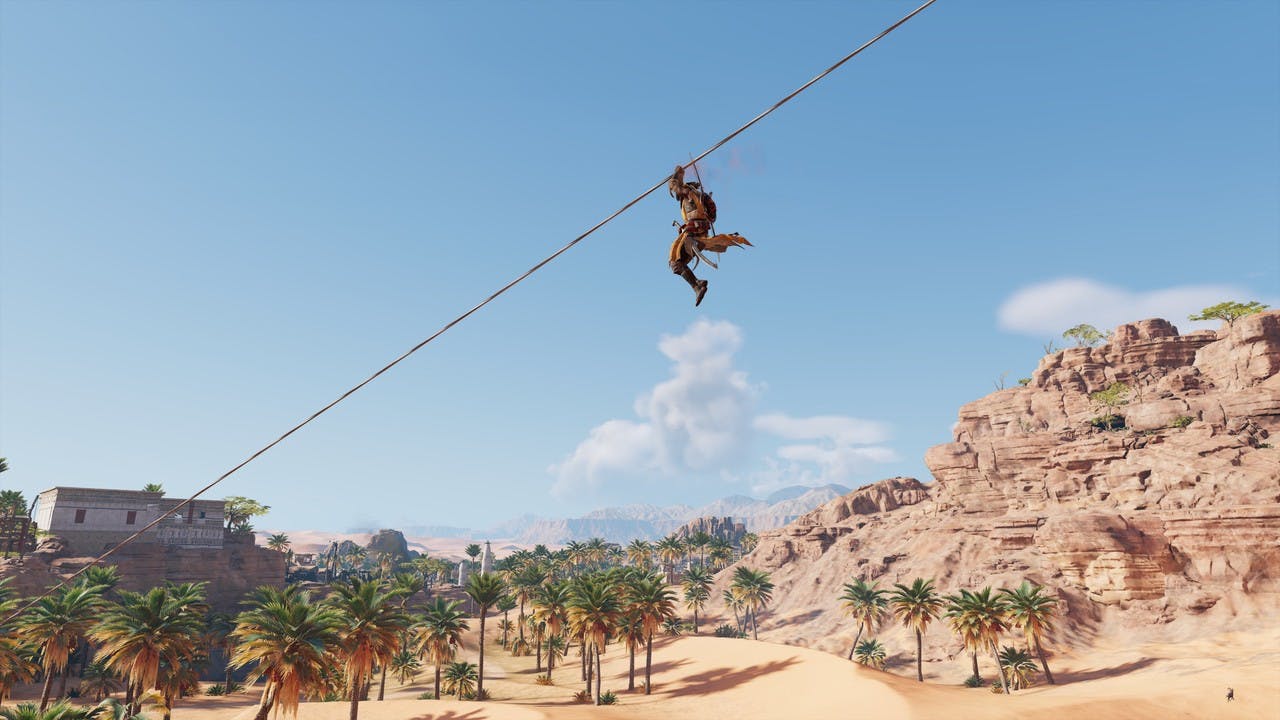 The new Photo Mode in Assassin's Creed Origins means more players are capturing picturesque moments from a graphically stunning AAA PC game.
Exploring this open-world stealth-adventure game, set in Ancient Egypt, players will discover the origins of the Assassins and fight for the people of Ptolemaic Kingdom. But along the way, they have the chance to take unique photos, while other players vote for their favorites.
People can 'heart' images seen in-game, which are displayed on the map, as well as voting online. While the majority of gamers have opted for vast landscape images with Bayek staring out into the distance, others have taken pictures during combat... and some couldn't seem to stop taking photos of naked people!
We've put together the top 10 'top trending' images currently on the official Assassin's Creed Photo Mode site.
To check out the images highlighted - plus more PC, Xbox and PlayStation Photo Mode images - visit the Ubisoft website here.
10. Dusty desert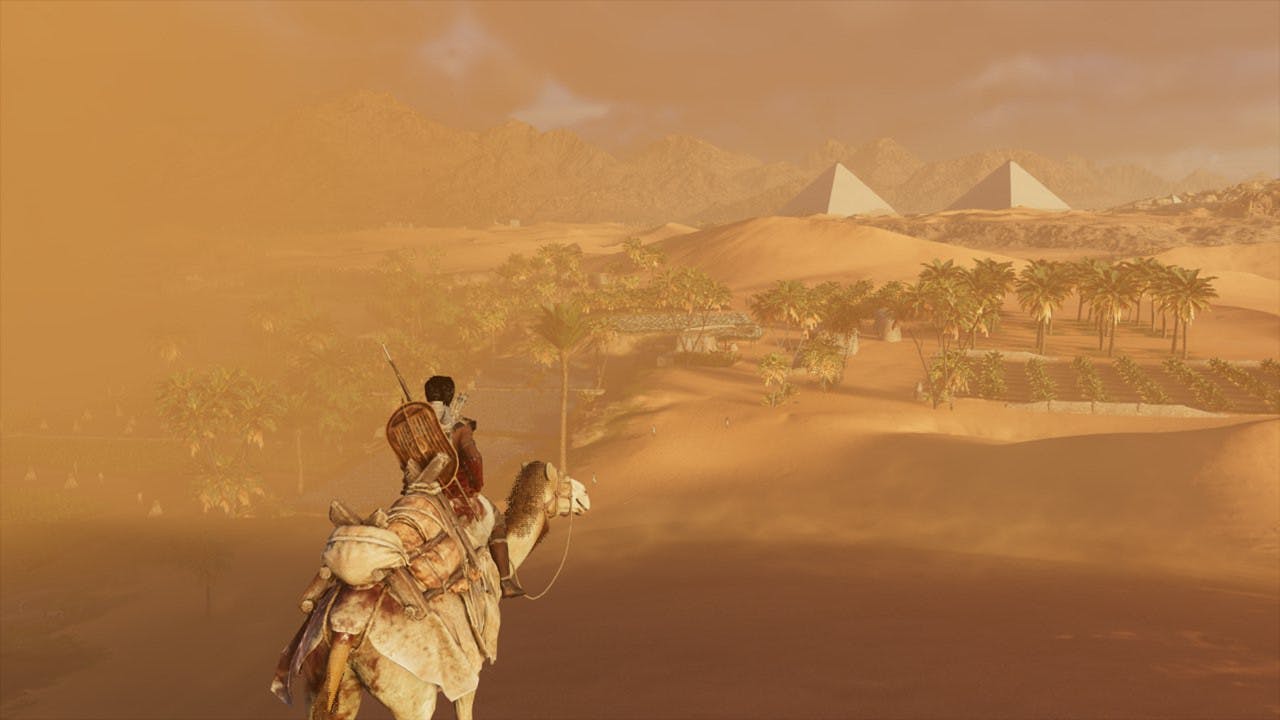 Sandstorm incoming, luckily this player snapped this great shot of Bayek on camel-back, looking out over the dunes and pyramids, before his vision was obscured.
Heart up-votes: 60 (January 5th)
9. How high?!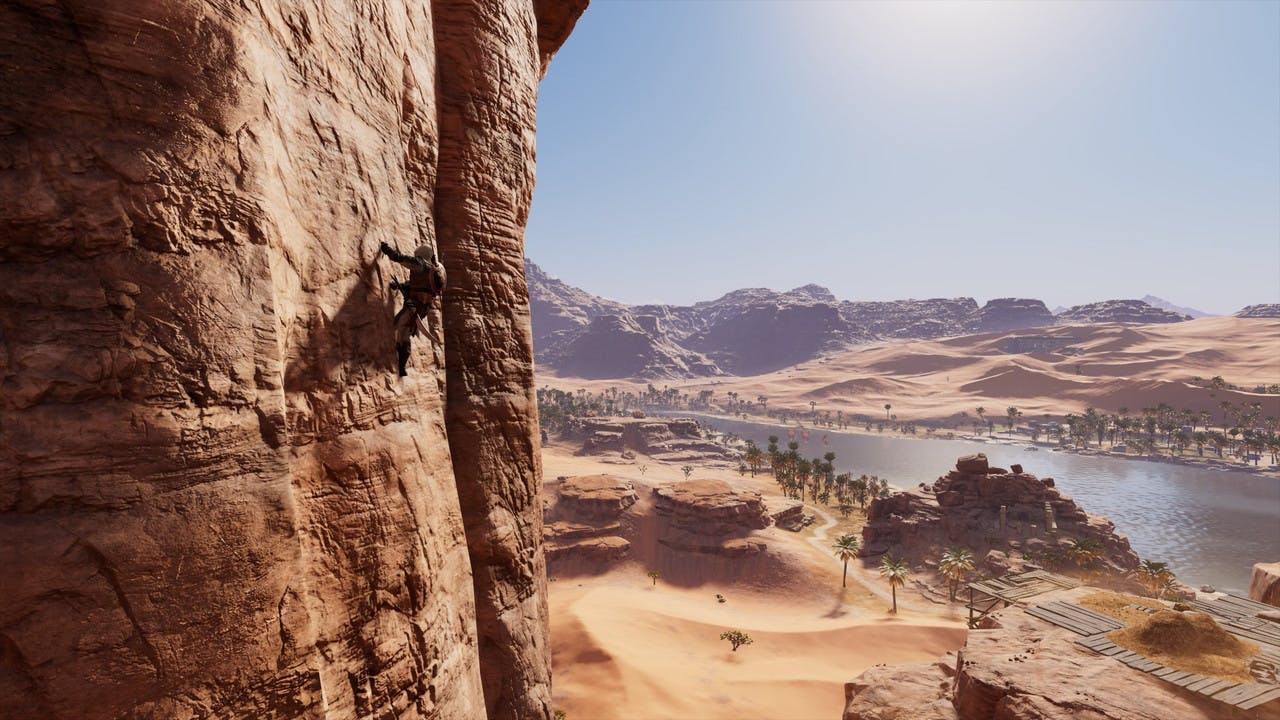 Throughout the Assassin's Creed franchise, climbing and parkour have been key elements for wannabe assassins to find the best position for a silent strike or simply escape enemies. One player took this photo during a climb up the rocky mountains in the glaring sun - with no climbing equipment in sight!
Heart up-votes: 66 (January 5th)
8. See you at the bottom!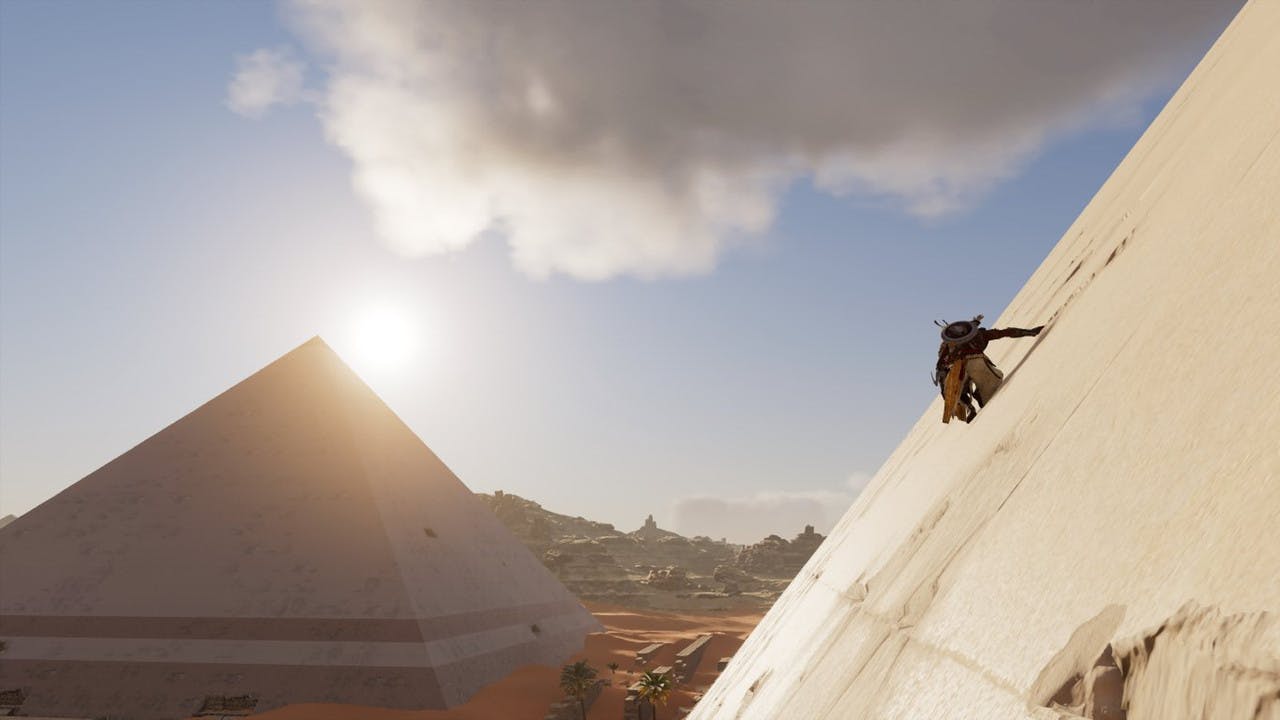 One neat feature in Assassin's Creed Origins is the ability to slide down pyramids, like an ancient Tony Hawk. This image was captured mid-way down one of the pyramids - and kudos for capturing the sun setting behind the other pyramid in the background too!
Heart up-votes: 77 (January 5th)
7. Incoming!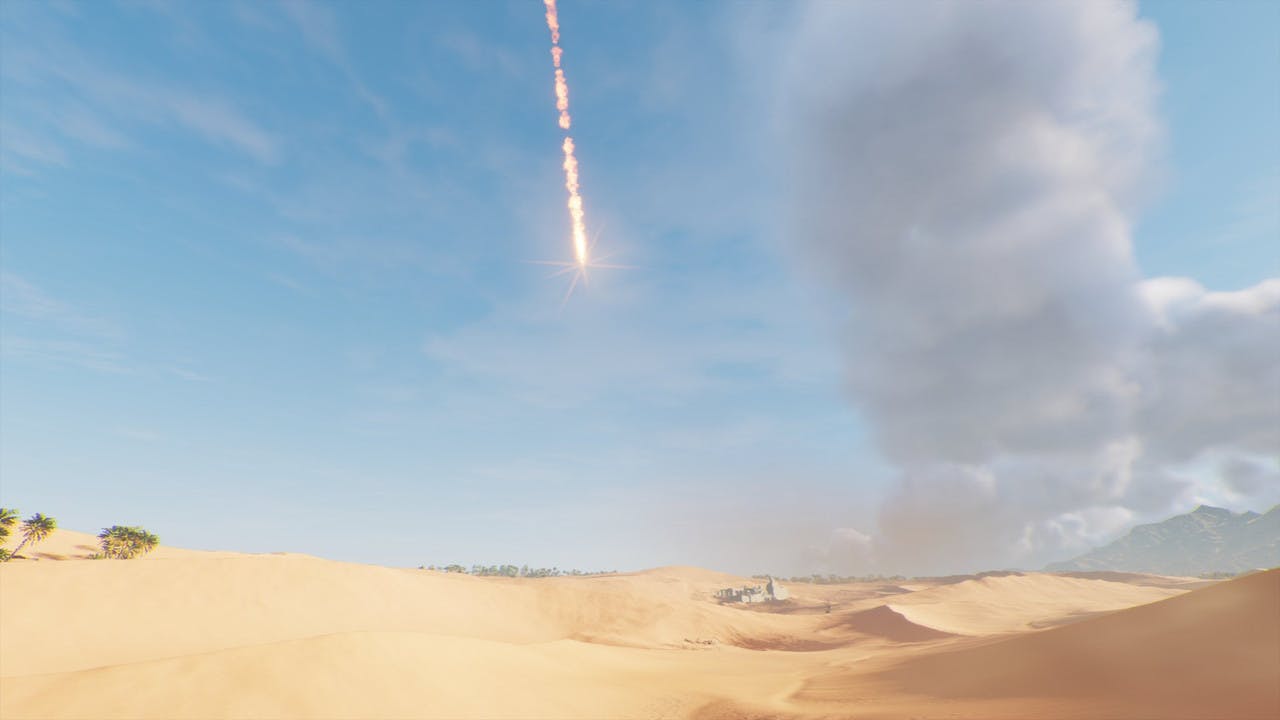 We're not sure if this is the end of humanity, but one player captured this meteor-type object hurtling towards the ground from afar.
Heart up-votes: 77 (January 5th)
6. Woah boy/girl!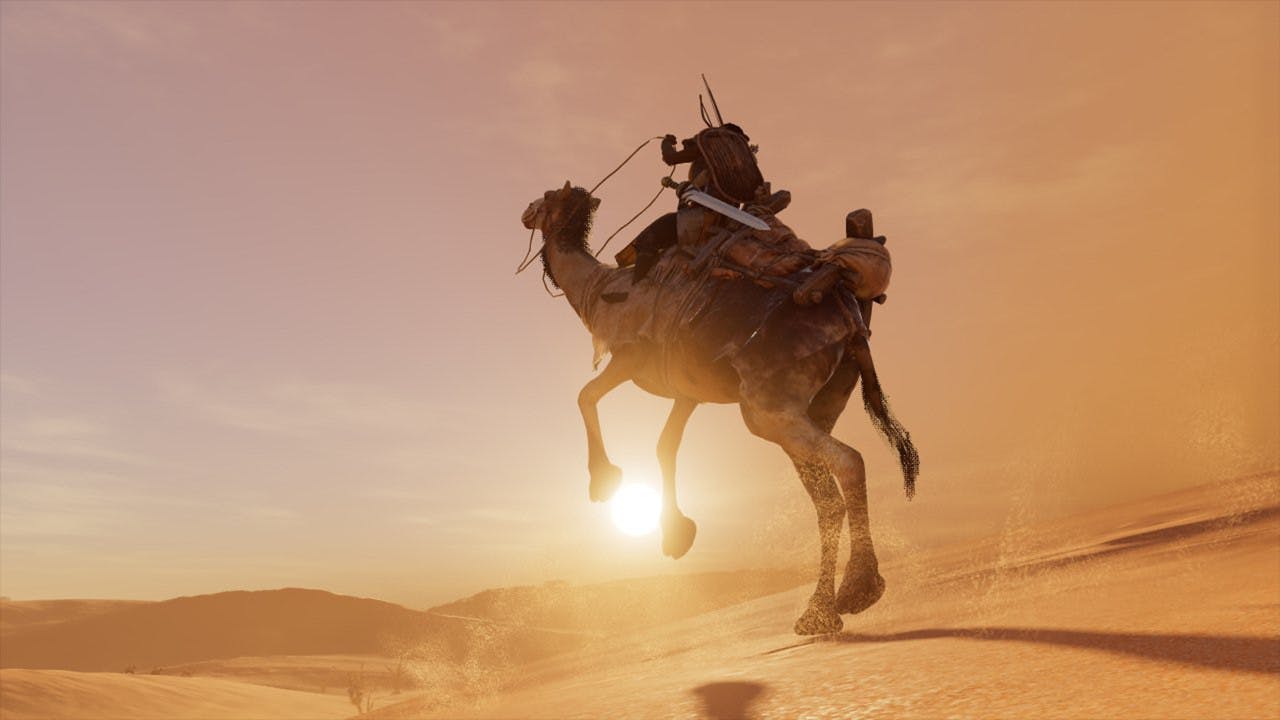 We've seen cowboys and stallions rear on open plains in Western movies and games, but have you ever seen a camel do it?
Well, now you have. This player captured Bayek rearing his camel with the sun just above the sand dunes as a back-drop... what a pose!
Heart up-votes: 76 (January 5th)
5. This is fine...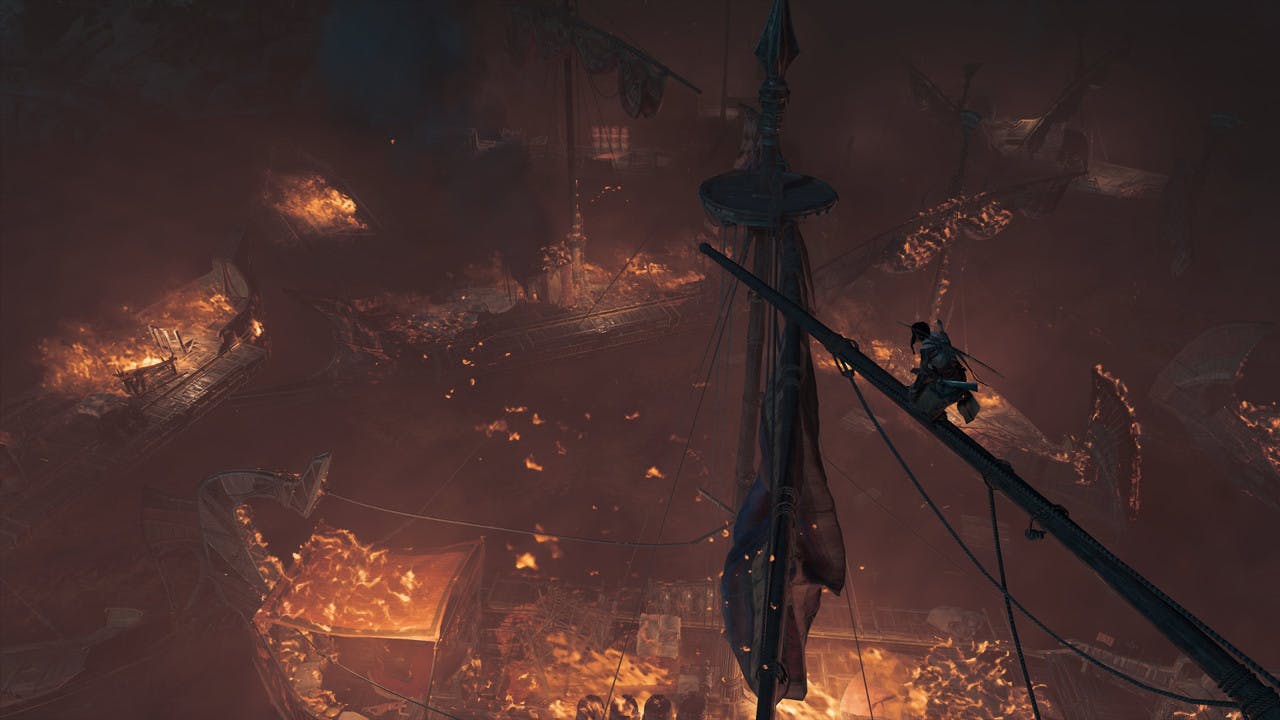 Amid the chaos of burning ships and imminent danger, one player decided this would be the perfect time to climb above it all and capture the embers and destruction in dramatic fashion.
We hope Bayek made it down safely!
Heart up-votes: 85 (January 5th)
4. Balance is key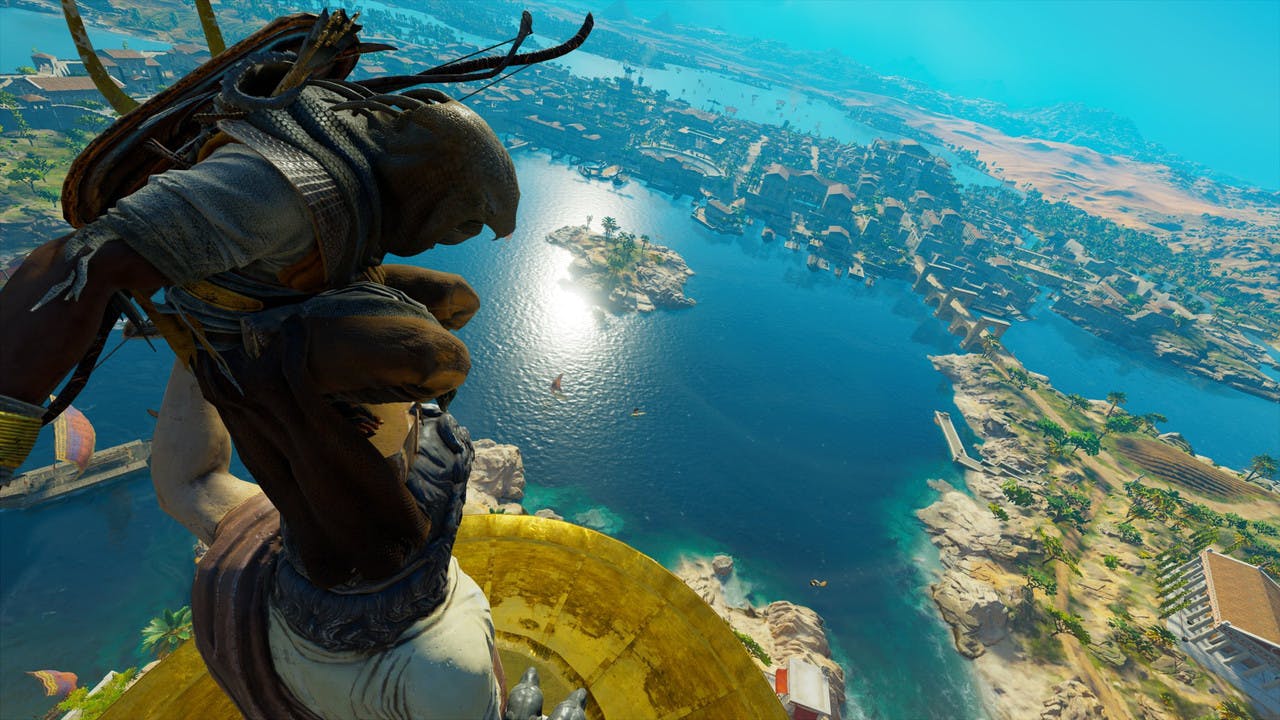 In at number four is this image taken from the top of a building, looking out over the gorgeous blue rivers of Ancient Egypt. It's most likely that the player made the climb to discover a view point and, before a 'leap of faith' into a miraculously placed pile of hay, they decided to capture this great photo.
Heart up-votes: 109 (January 5th)
3. Swish!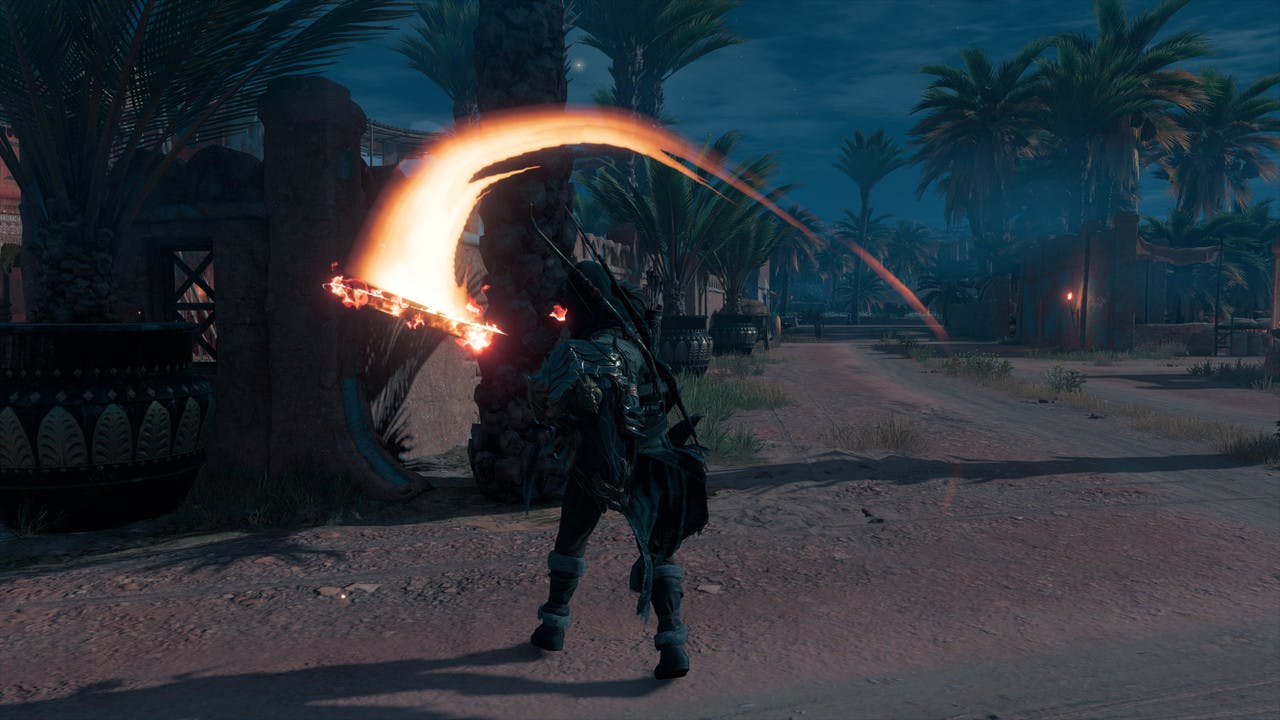 Ooo, fire! This player got their hands on the Hepzefa's Sword, one of the strongest weapons in the game. The image captured the sword mid-swing, displaying its burning blade - very cool!
Heart up-votes: 120 (January 5th)
2. Evening stroll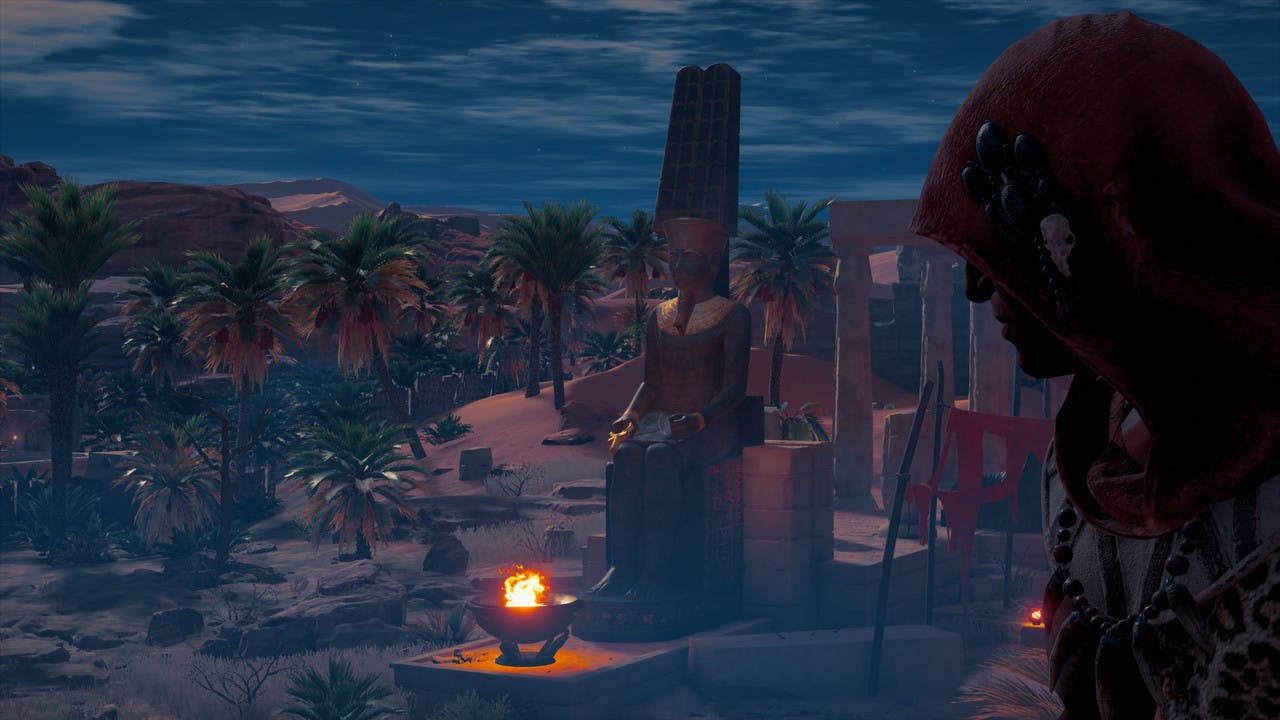 One player took advantage of the game's day-night feature and captured an image of Bayek looking out over an calm evening backdrop - nicely done.
Heart up-votes: 146 (January 5th)
1. Ouch!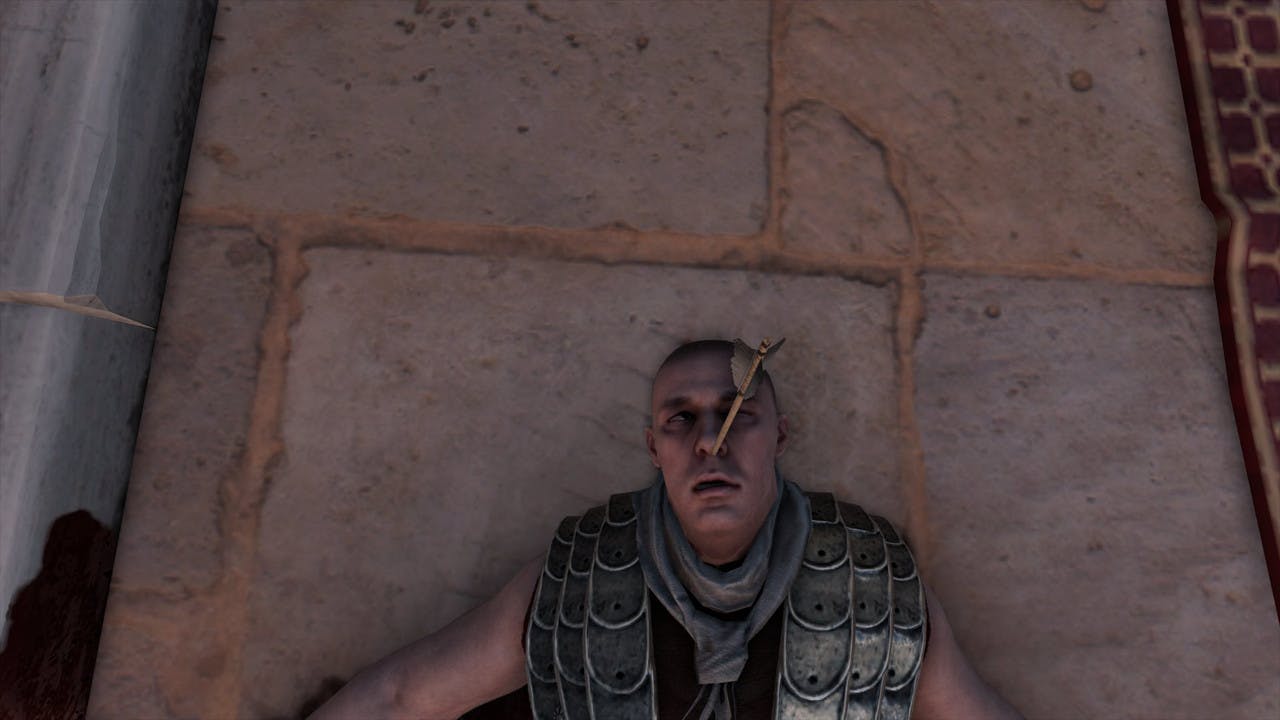 Hey, you've got something stuck in your... never mind. The top trending Photo Mode image on PC for AC Origins shows a guard who unfortunately was in the wrong place at the wrong time.
Despite his tragic end, we must praise the player's pin-point accuracy of hitting him straight on the nose - what a headshot!
Heart up-votes: 157 (January 5th)
---
---
Share this post