Be a proper Viking with all this glorious content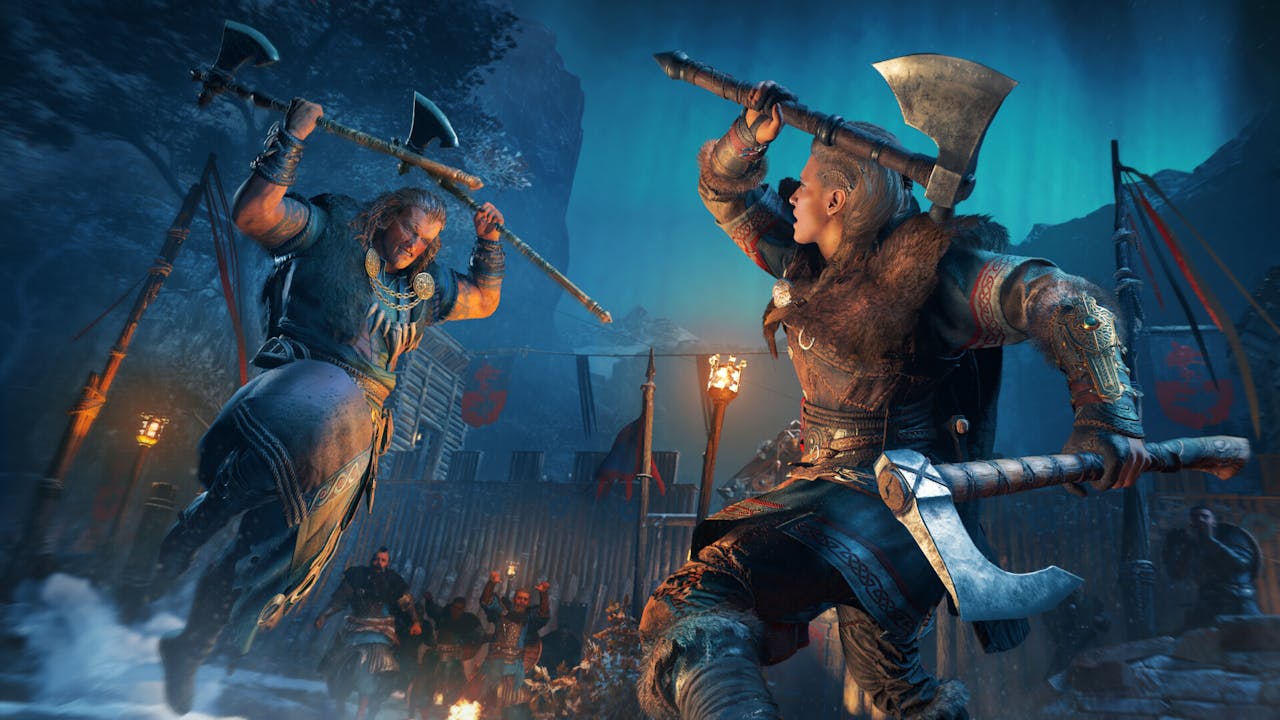 It's time to journey from the snowy mountain tops of Norway to the mostly rainy fields of England in your quest for power in action-adventure RPG Assassin's Creed Valhalla.
After the fantastic Assassin's Creed Odyssey, Ubisoft's flagship series sets its sights on a new Viking setting full of looting and destruction starring your new protagonist, Eivor. With the incredible sale on the Ultimate Edition, we thought it would be a good time to show you everything you could bag yourself!
The base game (obviously)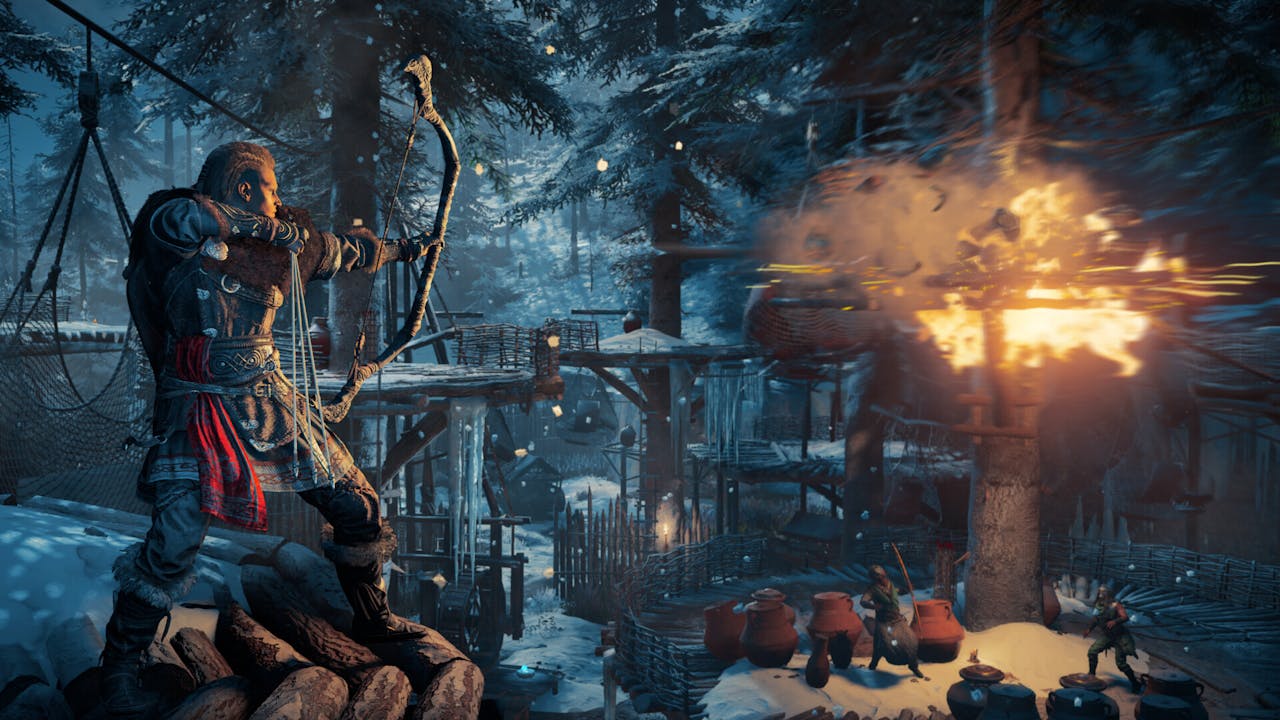 Standard across all editions, the base game is included with Assassin's Creed Ultimate Edition. To those who keep up with the series, Valhalla builds on the strengths of its predecessors whilst taking it in a more grounded direction.
You'll be doing all the usual Assassin's Creed stuff like sneaking around base camps, fortresses and so on, finding useful gear to upgrade your arsenal and exploring the world. Though this time with a more natural sense of discovery, now that side quests and other world events take place seamlessly in the open world.
Taking care of your community is vital to becoming a leader, upgrade your home site to gain access to better upgrades and equipment for you and your clan. You can even take a sip of a special brew and transport yourself to Asgard to meet with Odin and the gods as they deal with the impending Ragnarok, spearheaded by Loki and the Jotun!
---
---
Share this post