Trailer, character details, release date and which platforms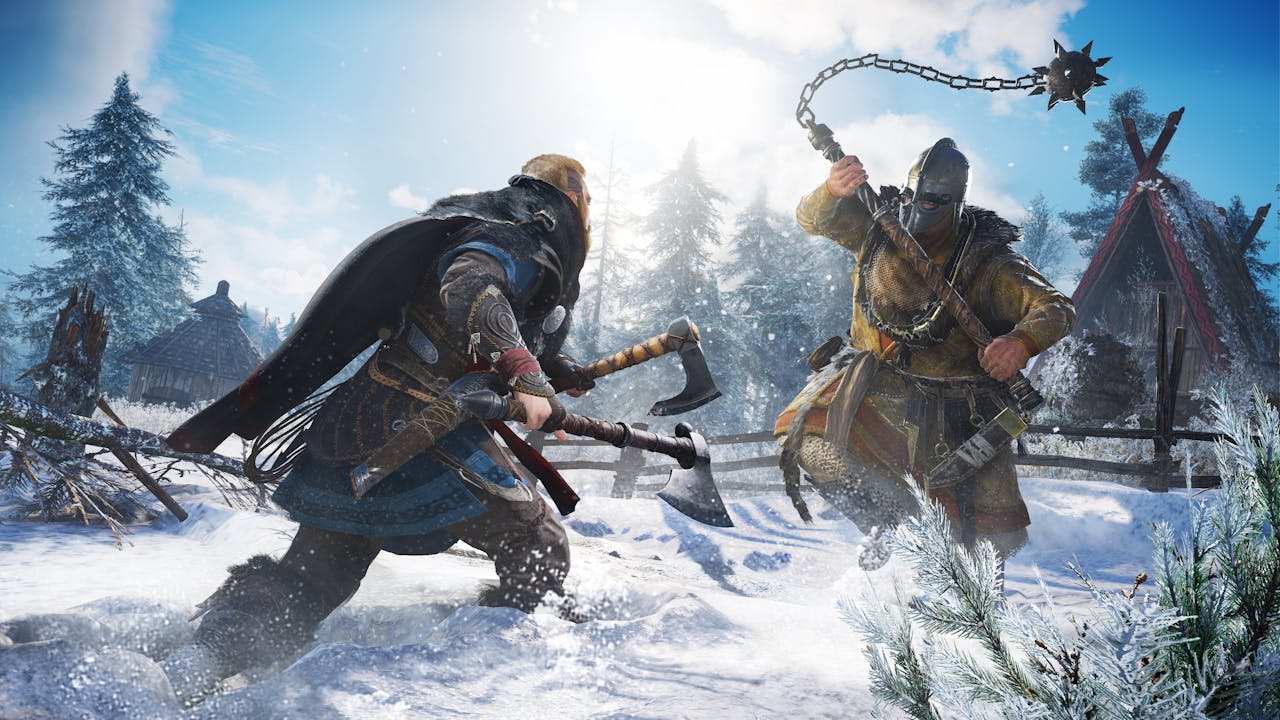 Assassin's Creed Valhalla is an open-world action RPG from Ubisoft. Developed by a team of award-winning developers, this game takes players on an epic journey through the...
Sharpen your axes, folks, because we've got new details on the upcoming launch of Assassin's Creed Valhalla after Ubisoft's big premiere reveal on April 30th.
Developed by the team behind Assassin's Creed IV Black Flag and Assassin's Creed Origins at Ubisoft Montreal (as well as 14 other studios worldwide), the latest release in the popular action-adventure RPG series invites players to live the saga of Eivor (pronounced Ay-vor), a fierce Viking raider raised on tales of battle and glory. It's been two years since the most recent installment in the franchise, where players headed to Ancient Greece to become a mercenary and descendant of the Spartan king Leonidas I in Assassin's Creed Odyssey - and now, we'll get to experience a brand new adventure across England.
Here, we take a look at what we know so far about Assassin's Creed Valhalla.
What's Assassin's Creed Valhalla about?
Offering a captivating Viking experience, Assassin's Creed Valhalla brings you a dynamic and beautiful open world set against the brutal backdrop of England's Dark Ages. In this latest iteration, players can take advantage of new features including raids, growing their settlement, building their power and expanding their influence.
Driven from Norway by endless wars and dwindling resources in the ninth century AD, you'll lead Eivor's clan of Norsemen across the icy North Sea to the rich lands of England's broken kingdoms. You'll carve out a new future for their clan, reliving the ruthless fighting style of Viking warriors with a revamped combat system that includes the ability to dual-wield weapons against a greater variety of enemies than ever before.
The game will feature raids to select locations, using your longship to earn much-needed riches and resources. As the Vikings begin to settle in their new home, they encounter resistance from the Saxons including King Aelfred of Wessex, who denounces them as heathens and looks to be the sole ruler of a civilized England.
Against all odds, Eivor must do what is necessary to keep Valhalla within reach!
Ashraf Ismail, Creative Director of Assassin's Creed Valhalla said: "We can't wait for players to experience the incredible Viking journey ahead of them.
"Being in Eivor's boots as both a Viking raider and a clan leader, players will face the conflicts of establishing a new home while in the midst of a power struggle for control of England."
---
---
Share this post