Steam PC games to get your adrenaline racing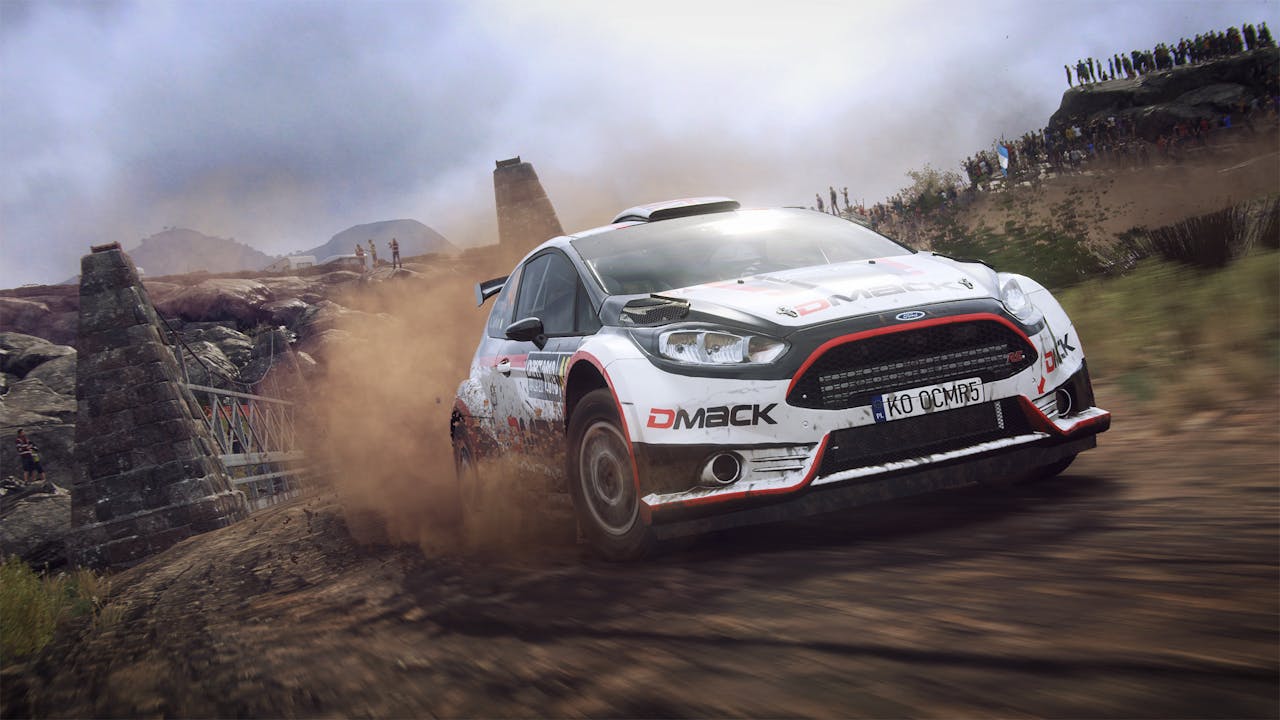 Gripping the steering wheel of a luxurious sports car as you speed down the track or open road is a thrilling experience both in reality and in video game form.
Racing sims have come a long way in the past few years and the attention to detail is something to be admired. Screenshots, trailers and gameplay footage of cars that look as if you're watching them live on TV are revealed as in-game designs, blowing our minds - and they don't just look the part, they sound and handle realistically too.
Of course, not every racing video game is aimed at realism as many enjoy the sights and sounds of vehicles on four wheels, two wheels or no wheels crashing into each other - or equipping machine guns - to create huge explosions. Whether it's the thrills of crossing the line to claim the Championship of a major motorsport event, or zipping down a futuristic zero gravity track that loops across a galactic setting, racing games give us a feel-good buzz and offer hours of competitive, fun gameplay against fellow players.
We've put together a list of awesome racing Steam PC games that we think you need to play, many of which are available right now on the Fanatical Store.
Project CARS 2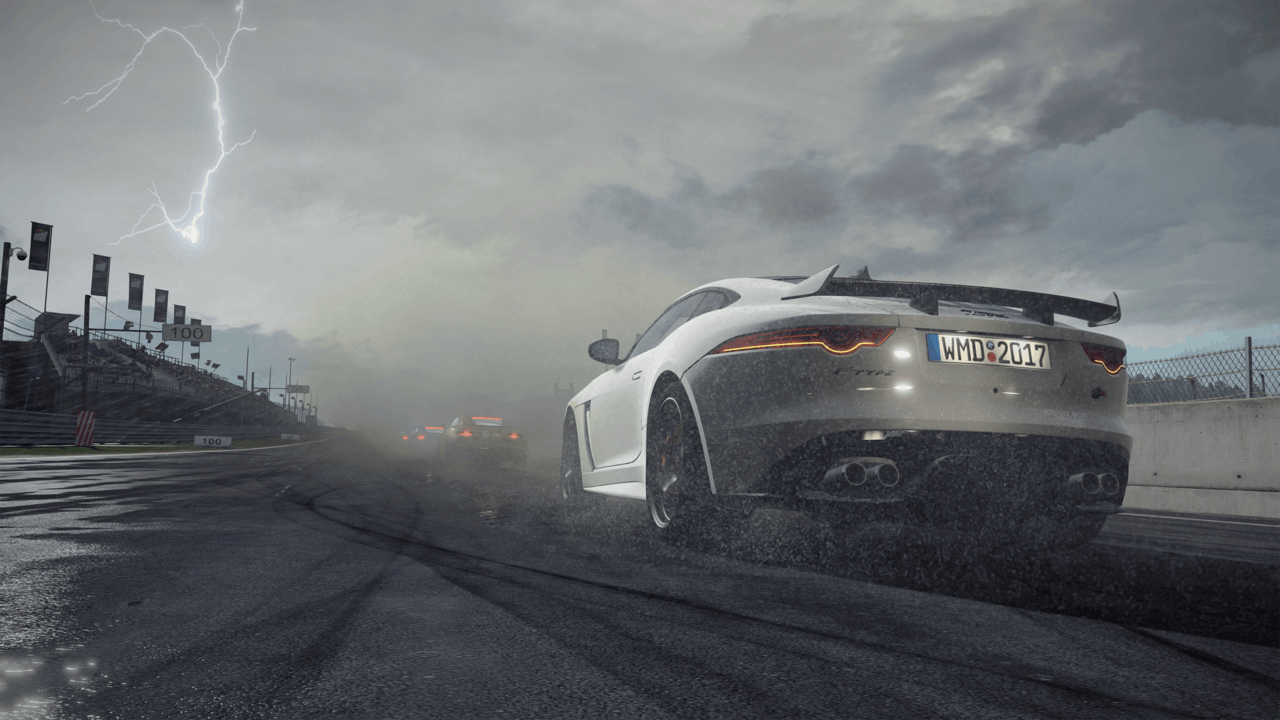 Project CARS 2 follows from its predecessor as one of the leading racing simulation franchises on the market, and the sequel has been bulked up to compete with its rivals. This time around, players are getting a revamped out-of-the-box gamepad experience, featuring five motorsport disciplines, 29 motorsport series, over 180 cars from dozens of elite brands, and over 140 revolutionary, organic tracks in 60 locations.
The game has full 24-hour cycle featuring real-time atmospheric conditions and seasonal ambience, as well as LiveTrack 3.0 - with dynamic surface and weather physics affecting vehicle performance and handling in real-time.
Redout: Enhanced Edition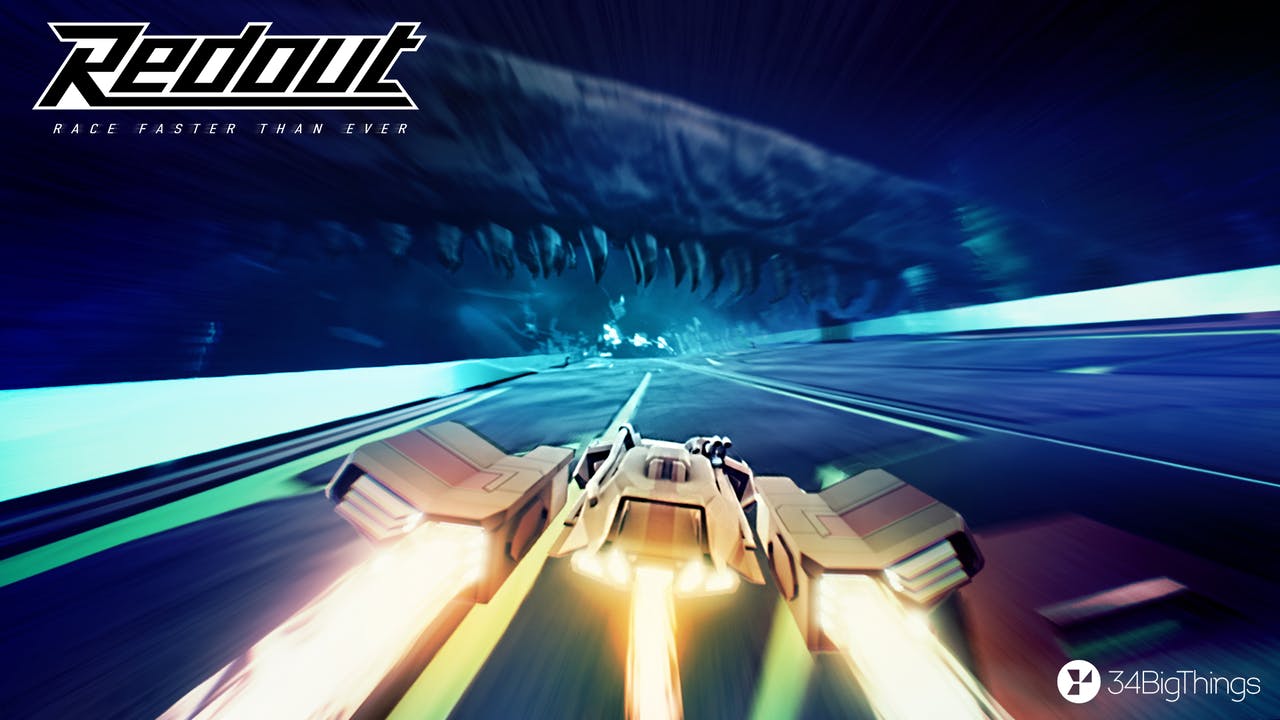 A combination of retro games F-Zero, WipeOut, Rollcage, and POD - Redout: Enhanced Edition takes everything that you loved about those racers and pumps them will detailed graphics and intense gameplay. Players will travel through breezy coastlines and frozen landscapes to vast desert plains – brought together by the sharp low-polygon style blended meshes and terrains - thanks to the latest state-of-the-art shading and lighting effects provided by the Unreal Engine 4.
DiRT Rally 2.0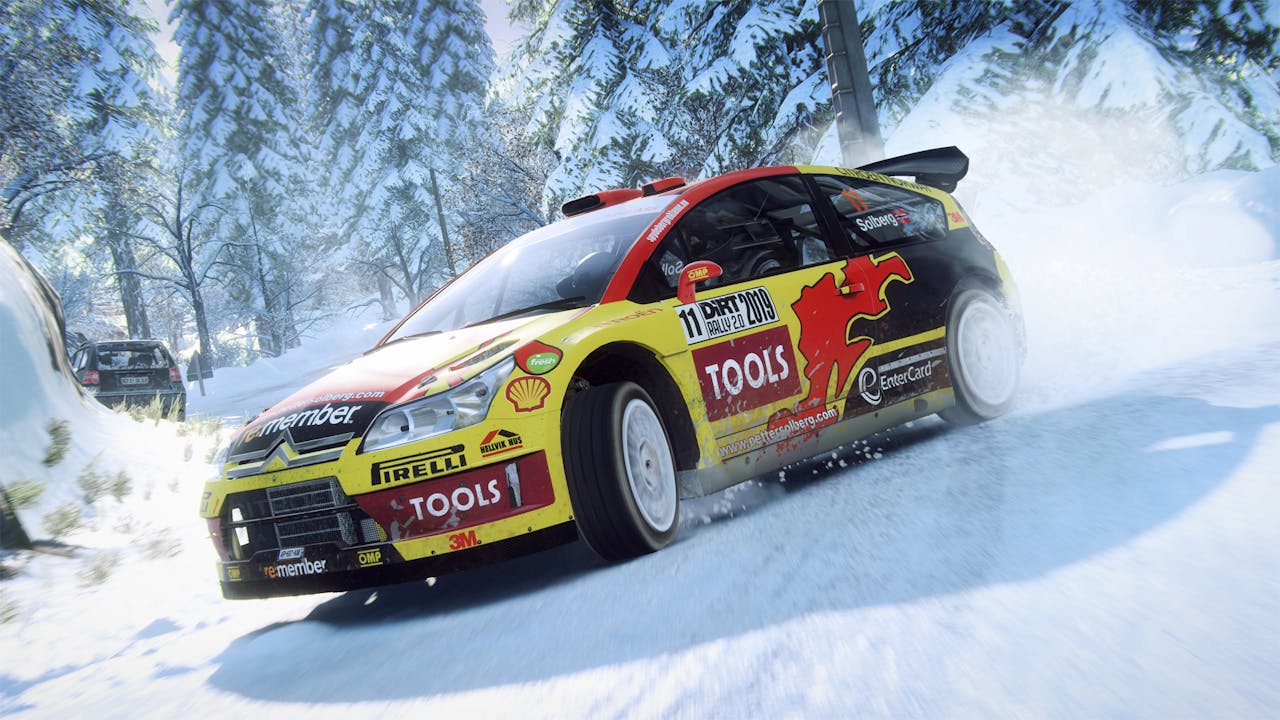 In DiRT Rally 2.0, you'll enjoy exhilarating races and trials in the most powerful off-road vehicles ever made, knowing that the smallest mistake could end your stage!
You will need to rely on your instincts with the most immersive and truly focused off-road experience yet, including a new authentic handling model, tyre choice and surface degragation. Power your rally car through real-life off-road environments in New Zealand, Argentina, Spain, Poland, Australia and the USA, with only your co-driver and instincts to guide you.
Race on eight official circuits from the FIA World Rallycross championship, complete with licensed Supercars and support series, and take the wheel through the stunning environments of New Zealand, Argentina, Spain, Poland, Australia and the USA. Develop your team and cars around race strategies, and progress through a varied selection of Events and Championships in both a single-player Career Campaign and a competitive online environment.
FlatOut 2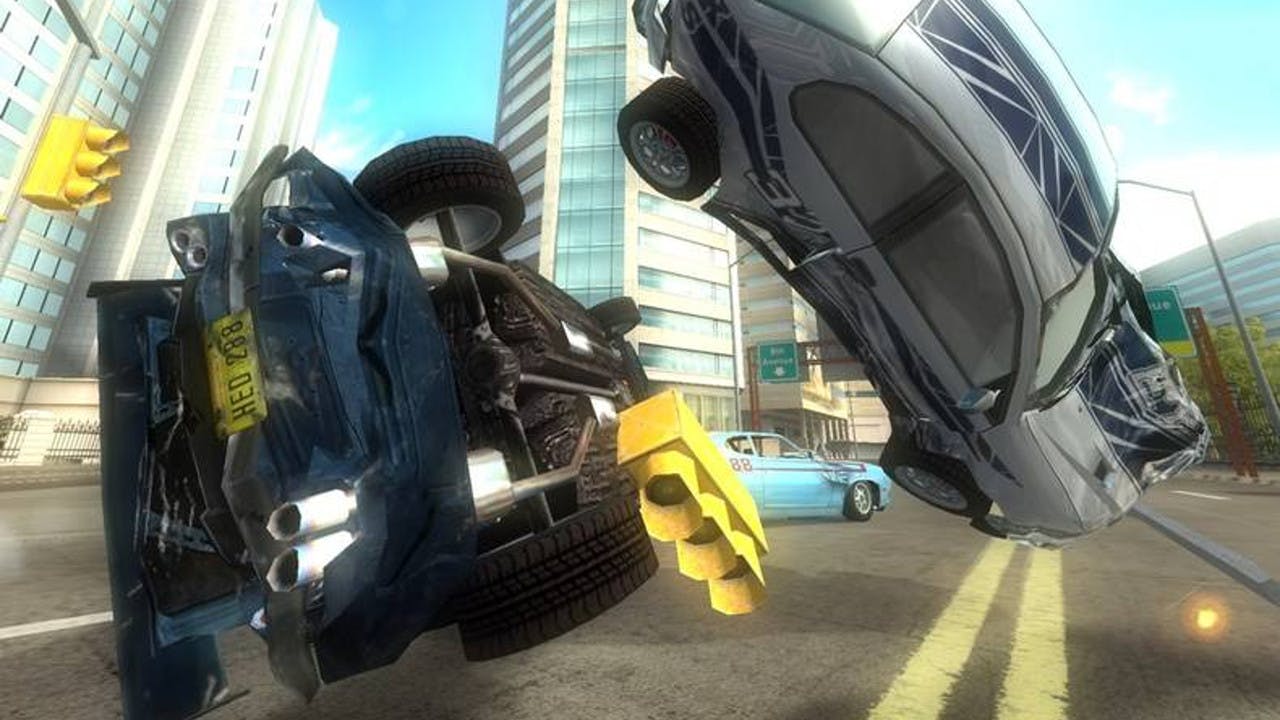 Reckless driving will get you everywhere in FlatOut 2, rated highly by gamers on Steam 12 years on from its release. The ultimate in turbo-charged cars and the craziest competitor drivers are waiting to test your best destructive streak. Responsible drivers need not apply.
The game features thousands and thousands of objects to annihilate, as well as mini games gone wild - hurling the driver into the air in 12 crazy challenges. Wreck your way across parched deserts, massive storm drains and narrow city streets, and ram your opponents' car to watch them go airborne.
Assetto Corsa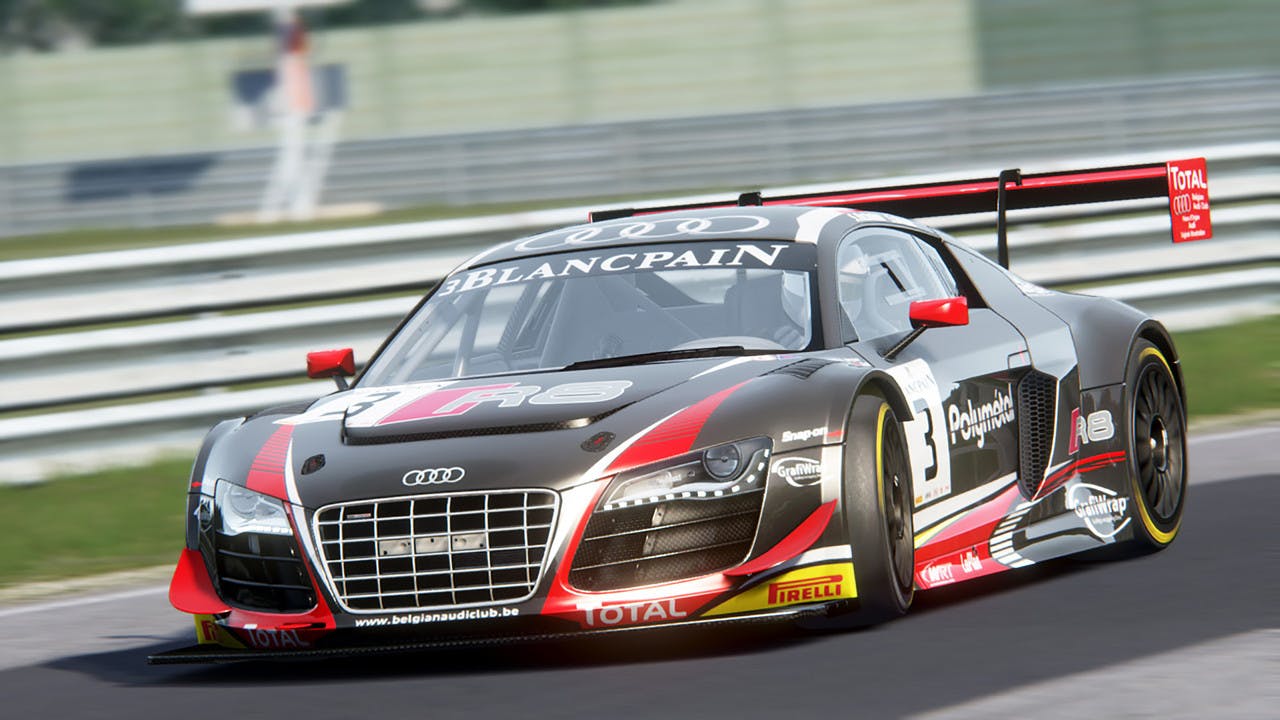 With its advanced DirectX 11 graphics engine, Assetto Corsa has produced an an immersive environment, dynamic lighting and realistic materials and surfaces to coincide with its entertaining racing mechanics. The circuits have been developed using Laser scan technology, in order to guarantee the highest level of accuracy possible in reproducing real world motor racing environments.
On top of that, gamers can enjoy the career mode and numerous special events and challenges, as well as a fully customizable, single-player and multiplayer modes featuring quick races, custom championships, race weekends including free practice session, qualifying session and race.
GRIP: Combat Racing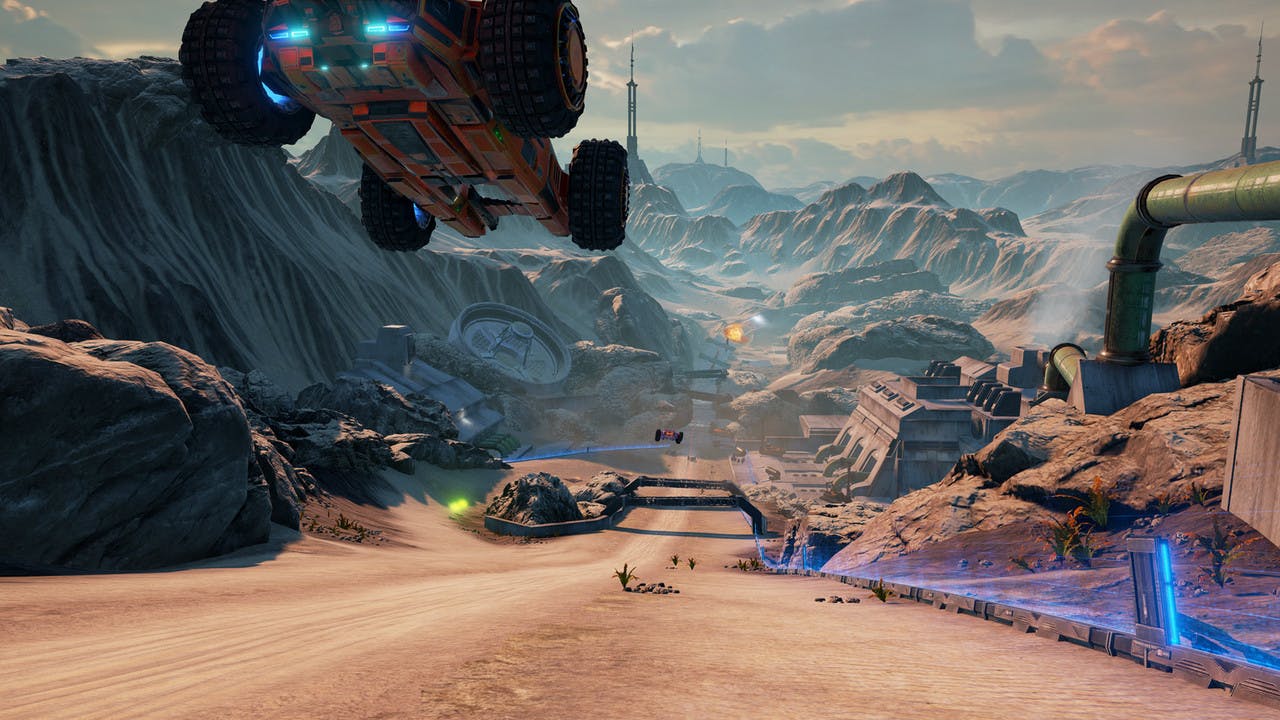 It's 'grip-ping'...
Beefed up vehicles that can travel up to 1,000 kmph driving on floors, ceilings and walls, GRIP: Combat Racing is an old-school inspired racer brought into the future for a new generation to enjoy. It's fast-paced, creatively designed and has an insanely addictive techno-punk soundtrack to get your blood pumping for each race.
Racers can use an array of power-ups and weapons to get the edge on your opponents - ranging from missiles and guns to shields and turbos. The game, set to come out of Early Access this fall (Summer 2018), currently features eight vehicles (three manufacturers) with paint job, rim and tire customizations available.
Carmageddon 2: Carpocalypse Now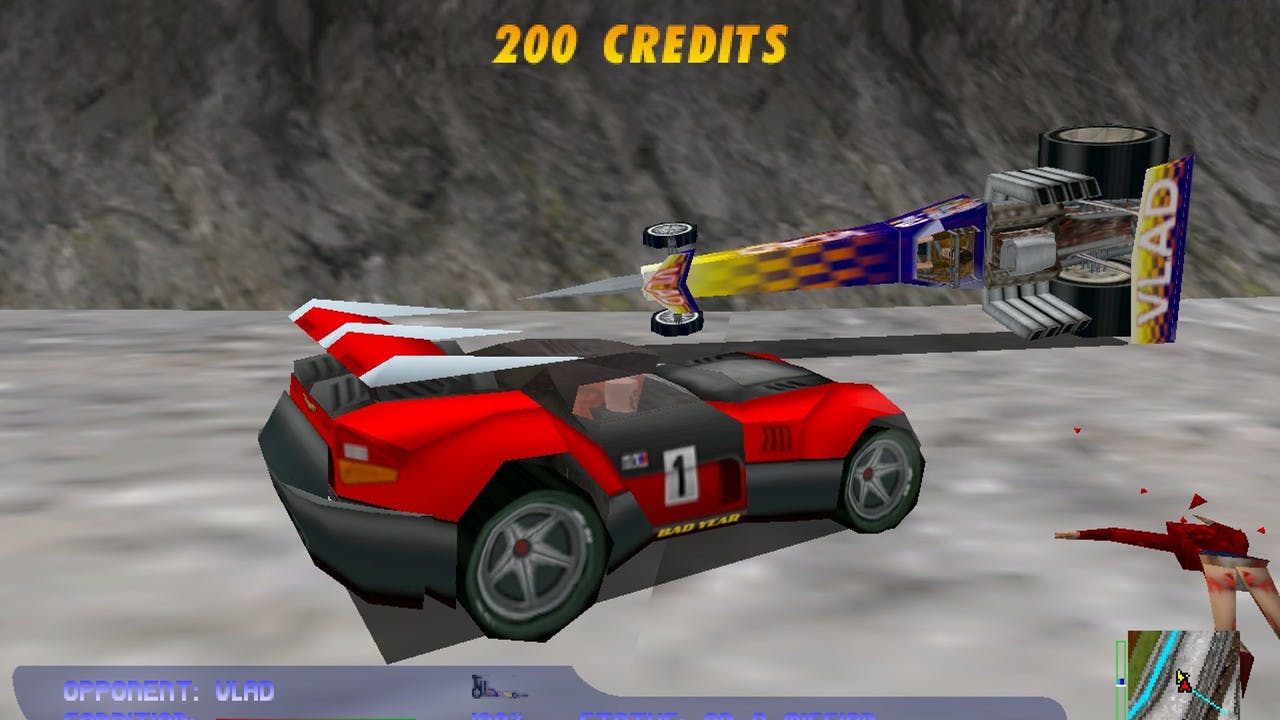 It's an absolute slaughter-fest in Carmageddon 2: Carpocalypse Now, where the Highway Code has been well and truly thrown out of the window, driven over and then set on fire... twice.
Sequel to the sensational 'Game of the Year' smash-hit from 1997, Carpocalypse Now allows players to drive through 3D rendered crowds with the pedal to the metal, with the main aim of destroying your opponents every which way possible - the more creative the destruction, the better the rewards.
With 30 grueling tracks and 10 different manic missions filled with crashes, explosions and unlucky pedestrians, this is not your average racing game.
Gas Guzzlers Extreme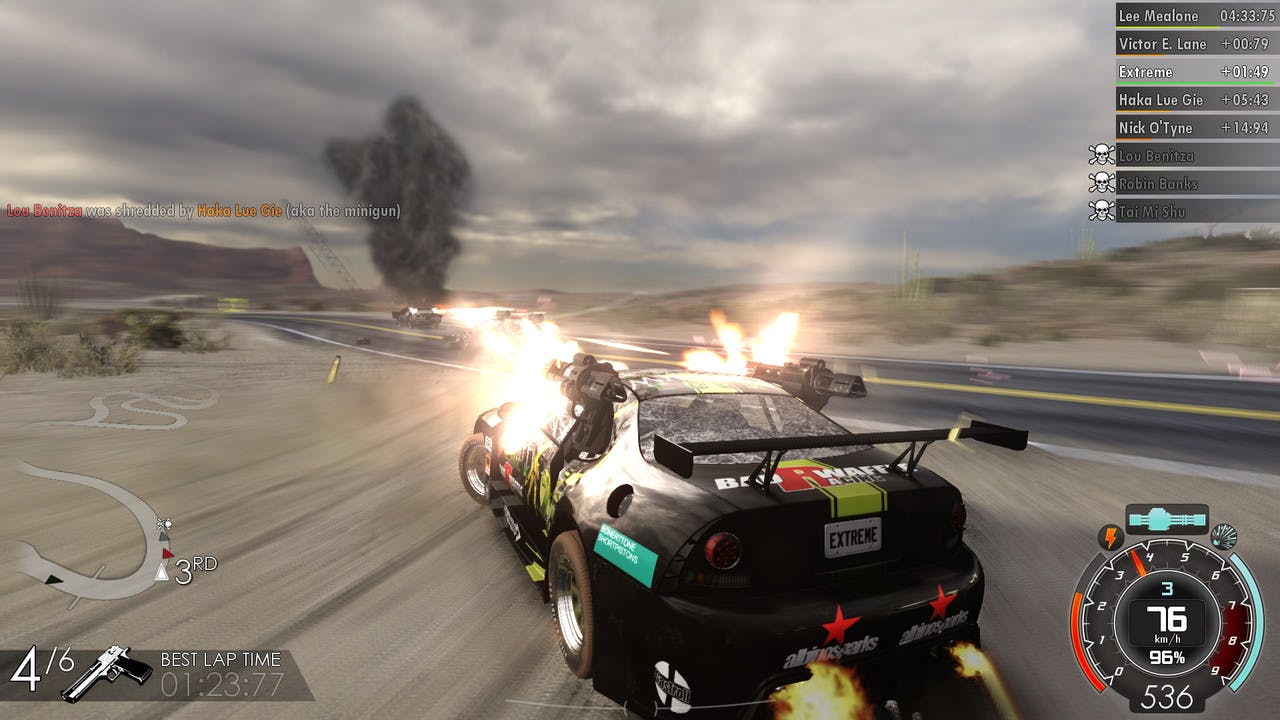 Imagine a fast-paced rally racing game but with large machine guns and you've pretty much got Gas Guzzlers Extreme. Fast, furious and armed-to-the-teeth, this trigger-happy racing shooter features a ton of vehicles, weapons, upgrades, on-track bonuses, and environments.
Players start out with low performance vehicles and soon work their way up to high-performance models, by earning money in a series of hi-octane races and arena battles. New game modes, tracks, and vehicles are unlocked as players progress through the game.
The Crew 2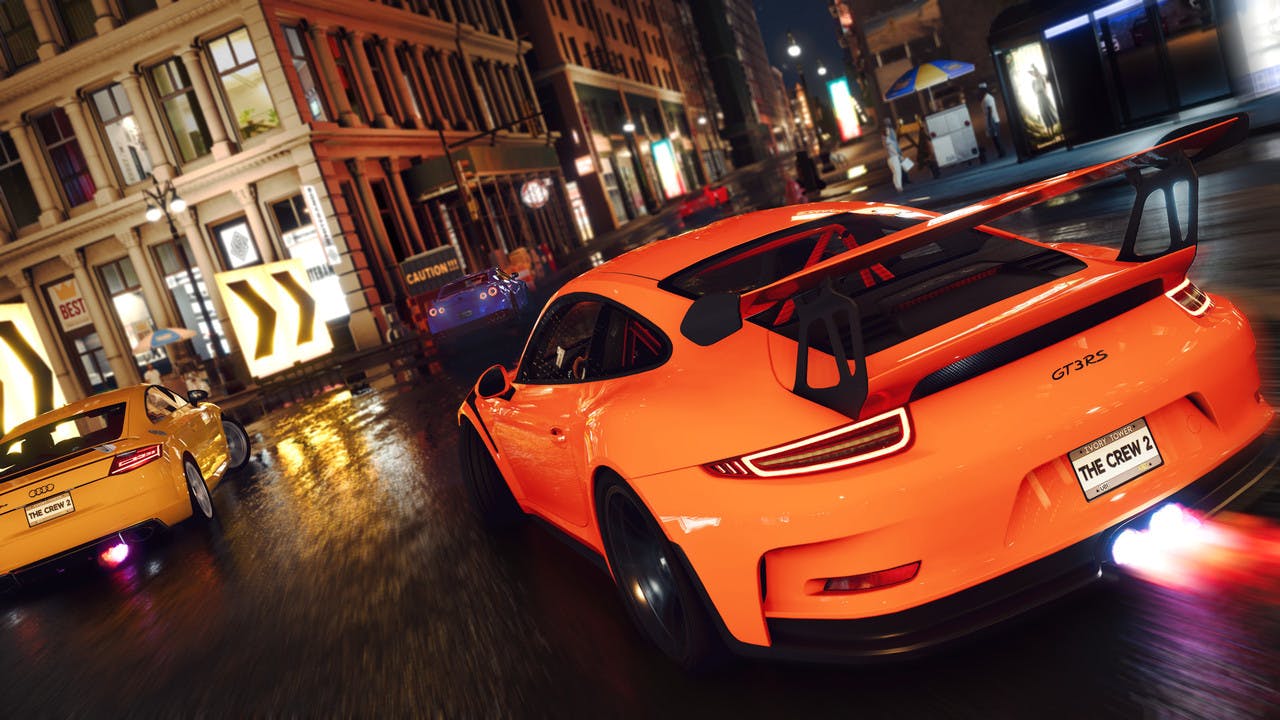 New release The Crew 2 is an open-world, free-roaming racing game that allows players to explore a vast, well-constructed world with some pretty neat vehicles at their disposal. Enjoy unrestrained exploration on ground, sea, and sky - from coast to coast, street and pro racers, off-road explorers, and freestylers gather and compete in all kinds of disciplines.
Join high-octane contests and share every glorious moment with the world. Every time you achieve something, it will be saved as a new challenge for other players, while you will be encouraged to surpass the feats of others.
Capture and share all of your best moments with the press of a button.
DiRT Rally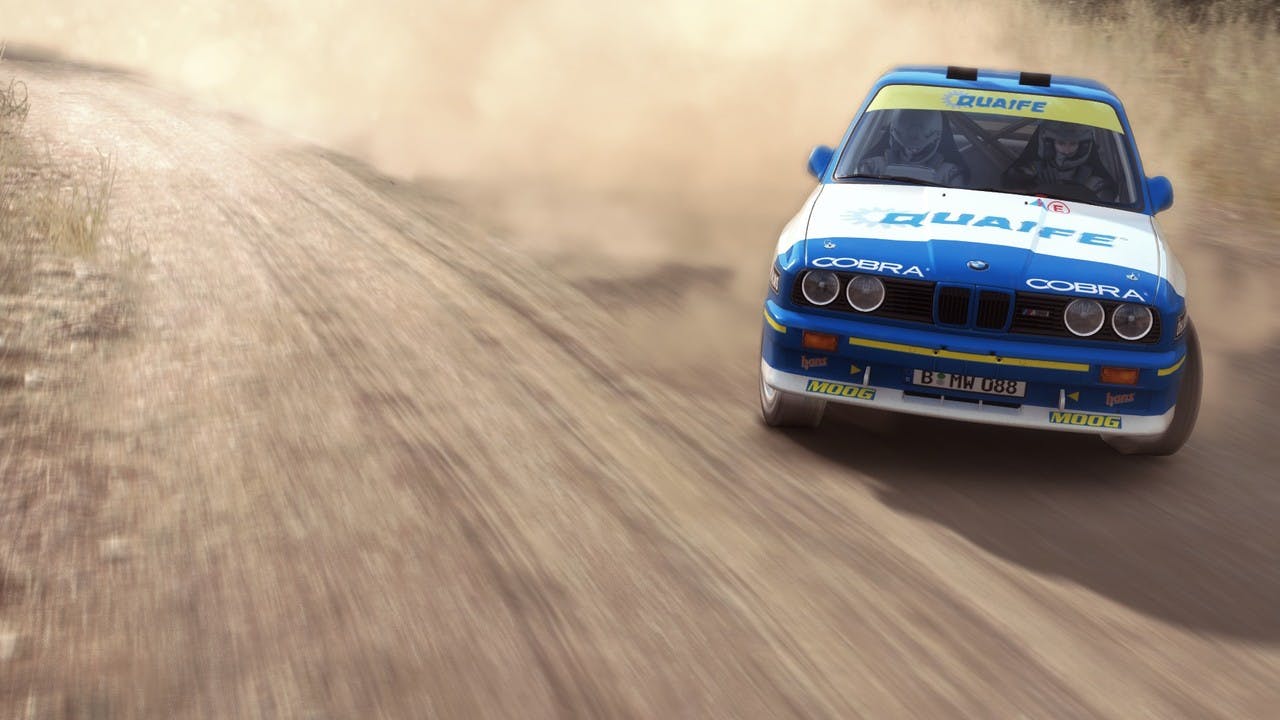 Slide through turns and get your adrenaline pumping with DiRT Rally, boasting ultra-realistic racing and faithful recreations of famous rally stages. The high-intensity multiplayer is not only fast and intense, but also sticks to the single-player simulation aspect, ensuring a well rounded and consistent game packed with content.
Hire and fire your management team as you see fit as you progress through the rallying ranks, increasing your reputation as you do so, earning new vehicles to race in. Enjoy 40 iconic cars and 70 stages to race through with precision and unrivaled control.
Tinker Racers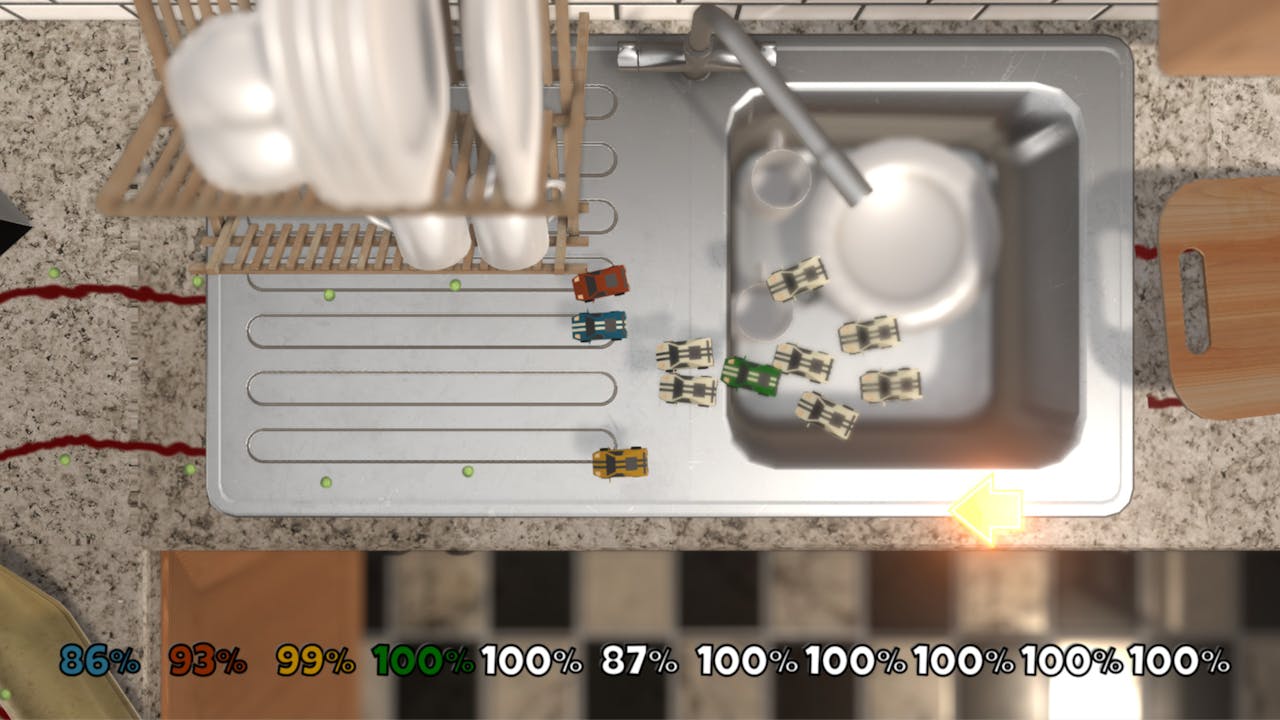 Tinker Racers is not about reaching the finishing line at all - the challenge is to stay in sight on chaotic miniature tracks.
In this 'Very Positive' rated survival racing party game, you'll want to be leading the race to be the camera target. Especially because everyone that leaves the camera dies!
Beat frenetic angry bots to unlock new tracks - continue the good work and you may be allowed to mess up with other rooms. Team up to get even higher scores playing it multiplayer.
Be it your parents, siblings or friends, join forces with them to prove that you have the best teamwork out there!
---
---
Share this post