We chat with the writer who helped bring the controversial card game back after 120+ years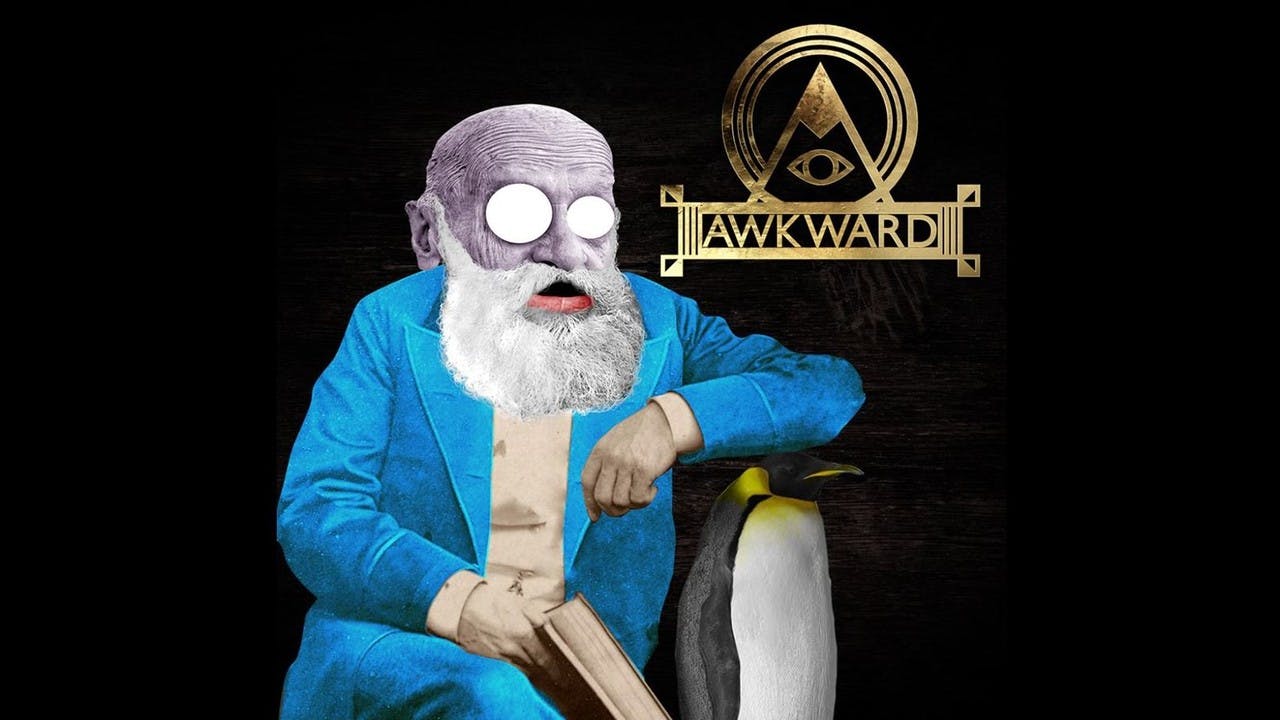 There aren't many Steam games that feature a legendary card game that was globally banned in the 1800s, but then again, there aren't many games like Awkward.
Brought back to life by developer Snap Finger Click, Awkward is a party game in which friends, couples and families will find out how well they know each other. With over 5,000 fiendish questions, players will delve deep into their opponent's (or teammate's) mindset - with often hilarious outcomes.
Not only has the game been brought to the digital age with entertaining 1-6 player modes, Awkward also features innovative 'Live Show' technology that allows up to 500,000 concurrent viewers to play along if the game is being broadcasted on Twitch, YouTube, or Mixer.
Danny Gallagher, a freelance comedy writer, was the driving force behind Awkward, writing the questions for the game that has now been resurrected after a 120+ year slumber. Speaking to Fanatical, Danny gave us an insight into what to expect for first-time players.
"Remember at Christmas when the whole family was sitting around the table having a grand old time shoveling down slabs of ham and your Mom's special macaroni and cheese recipe? All of a sudden, your weird relative who always says the wrong thing at the absolute wrongest time puts down his glass and asks 'So, who disappointed the family this year by moving in with someone before they got married?' and every piece of silverware and jaw hits the plate... Awkward is just like that except everyone laughs instead of cries after that moment," Danny explains (brilliantly).
"The game also has this neat component that puts the player's name into some of the questions and answers so I came up with 'Mad-Libs' style material that I thought might be fun for players to see in questions like 'Who could probably get Tom Hanks to be mean to them?' with answers like 'Tom Hanks wouldn't like me' and 'Tom Hanks would hate Mom'."
A regular writer for the likes of CNET and the Dallas Observer, Danny is no stranger to creating engaging content with comedy in mind. Gamers may have already come across some of his work in other popular party games, including the Jackbox Games franchise.
"I lucked into my first game writing job with Jackbox Games, the studio that produced one of my all-time favorite game series You Don't Know Jack", says Danny. "I worked for them as a researcher on a mobile game that they later added to the first Jackbox Party Pack called Lie Swatter where I had to look up made-up-sounding-but-true facts like 'All the numbers on a roulette wheel add up to 666'.
"I also wrote material for other Jackbox titles like Quiplash, Fibbage 2, Trivia Murder Party and Bracketeering. I've also written comedy stories for Cracked, Spike, TruTV, MTV online, Maxim, CNET and the card game Utter Nonsense!"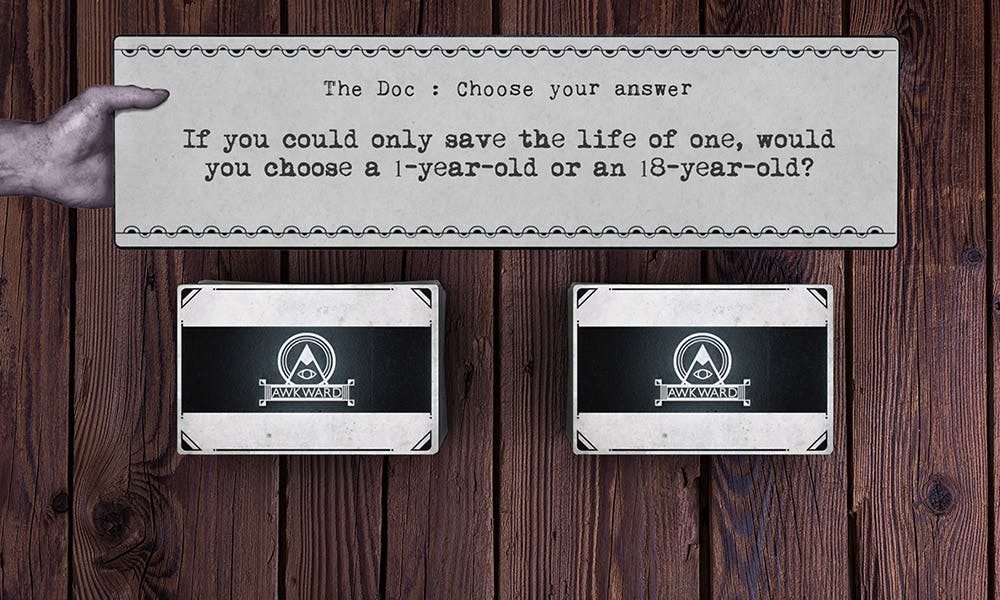 Much like a comedy gig or a well-rehearsed speech, coming up with the material involved a lot of crying and screaming to the heavens for Danny, who hails from Dallas, Texas.
"I started by just writing down all the questions that my stream of consciousness spat out," says Danny. "Once the well of ideas ran out or I found myself repeating or referring to similar topics, I just went about my day and waited for the ideas to come to me or I turned on some music or a movie and something usually just jumped into my head.
"It could have been a conversation, a character, a voice or even just a word and once that idea crept in, I just ran with it until it ran out of gas. One of the questions in the game is 'Who would you rather call for help on a question if you were on Who Wants to Be a Millionaire? Kim Kardashian or (insert your fellow player's name here)?'.
"I had just done an interview with a professional Kim Kardashian impersonator for a story I was working on at the time. The impersonator was much smarter than the actual Kim K, but when I heard some of her actual dialogue, the question popped into my mind and I jotted it down in the little notebook I carry around when I get crazy ideas like these."
As well as having a large number of interactive party-type games available, Danny explained how the writing that he implemented into the 'Positive' Steam rated title also makes it a top choice for players to add to their library.
"The fun part about the writing for Awkward is that it sets a perfect and unique tone for a party game and each question tells its own little story, says Danny. "So I just asked myself what would start an argument big or small and I could build something off of that and, like all great writing, the shorter I kept it, the better it sounded.
"I'm so proud of Awkward and I've heard nothing but good things from the people who have played it. I had an absolute blast writing this game and working with the folks at Snap Finger Click.
"I can't wait to see what else they've got in the works and hopefully work on another project with them in the future."
Family feuds and hilarious outcomes await, grab your Awkward Steam key now from the Fanatical Store.
---
---
Share this post