The Fanatical
Blog
Latest AAA, Indie & Game Bundles
Receive Games Instantly
Save Money
100% Authentic Keys
Battlefield 2042 – Meet the game's new Specialist classes
By Guest - 7th Oct 2021Games
Who will suit your playstyle? Take a look!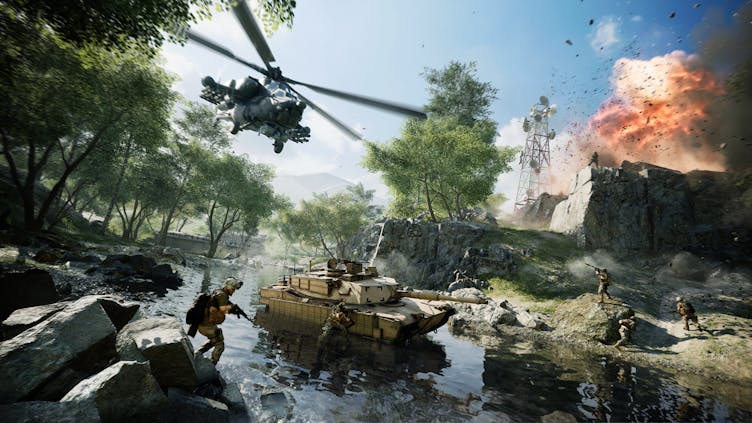 Battlefield™ 2042 is a first-person shooter that marks the return to the iconic all-out warfare of the franchise. Adapt and overcome in a near-future world transformed by...
DICE certainly got the 'first for the series' memo when it came to developing upcoming first-person shooter Battlefield 2042, and one of the more dominant first-of features will be new classes known as 'Specialists'.
These are unique characters with their own skillset and personalities. If you're wondering which character might suit you ahead of launch, we've rounded them up here so you'll get to know the Specialists, and decide which ones work best for you and your playstyle.
Without further ado, let's meet the Specialists classes, shall we!
Kimble 'Irish' Graves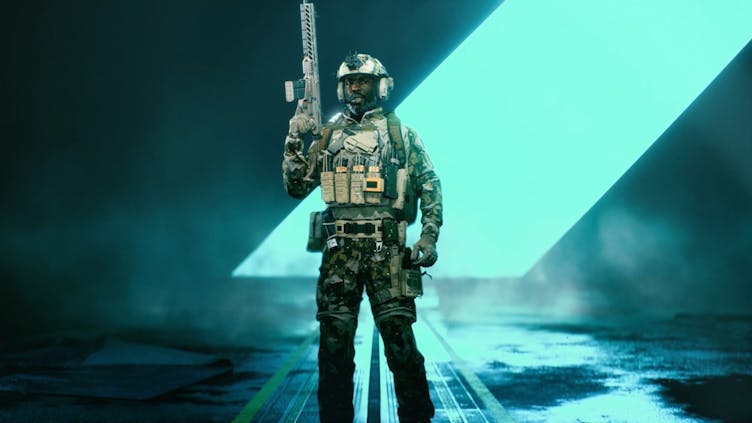 Introduced in Battlefield 4, veterans will be familiar with Irish. He helped save the world once and is now back to do it again as the leader of the Specialists.
His unique skills include:
- Fortification system: A bulletproof deployable cover-shield for him and his team to use anywhere on the battlefield. Also included is the APS-36 Shootdown Sentinel to discard of enemy projectiles.
- Veteran: Provides him with additional armor and additional bonuses from defeated enemies.
Webster Mackay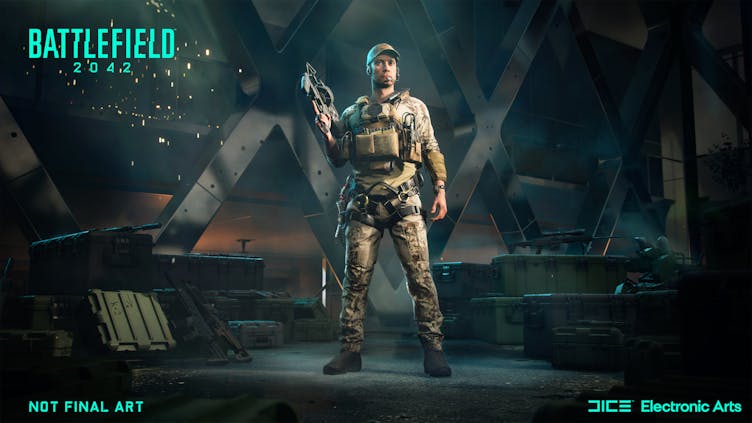 A Canadian-born military solder and member of the Counter-Terrorism unit, once-retired Webster Mackay, is now fighting for the Non-Patriated to right a wrong from his past life.
- Grappling Hook: use this gadget to reach areas others can't. Use your high-ground advantage to outplay your enemies and win the fight
- Nimble: A passive ability that grants you increased movement when aiming down sights
Maria Falck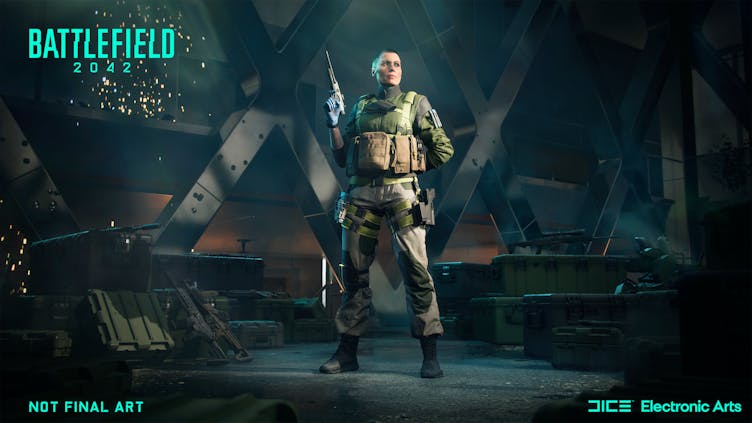 A strong-willed Medic in the German army, Maria used her skills to help change the world for the better. After learning her son, David, might be part of the No-Pat group, she stops at nothing to find him.
- S21 Syrette Pistol: A dart gun used to heal your allies and keep them in the fight but will also hurt when fired at your enemies
- Combat Surgeon: A passive skill that revives your downed teammates to full health again.
Pytor 'Boris' Guskovsky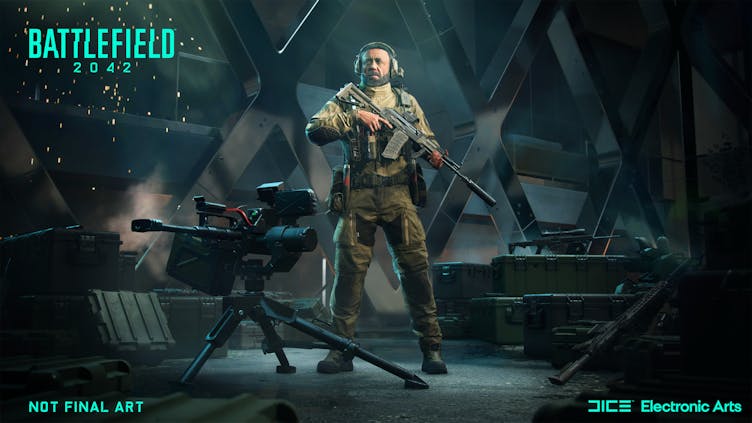 A well-built engineer from Russia, Pytor's leadership skills come across as extreme and unorthodox to some. Wanting power and control, nobody is off-limits when they get in his way. His skills include:
- SG-36 Sentry Gun: An automated sentry designed to kill his enemies with no discrimination.
- Sentry Operator: In addition to his sentry gun's raw power, it also marks the enemy its aiming at for your whole team to see.
Wikus 'Casper' Van Daele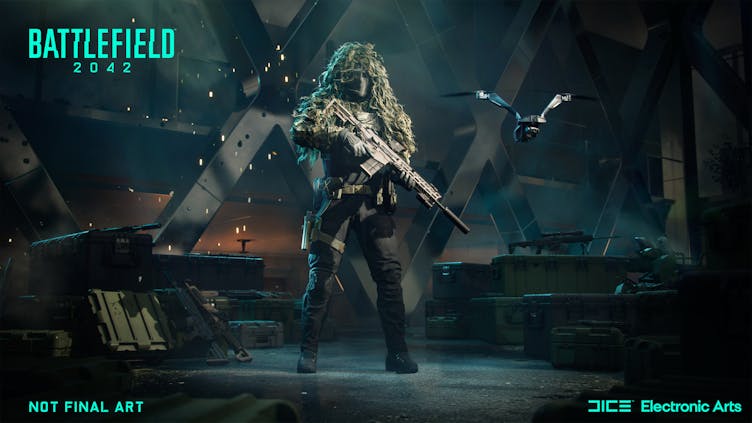 A lone-wolf sniper from South Africa, falsely accused of murder after uncovering a deadly conspiracy involving his unit and countless innocent civilians, he joined up with the No-Pats in hopes of saving his home. His skills include:
- OV-P Recon Drone: This handy gadget allows him to spot enemies across the battlefield and mark them for his team. It also disorients them with the built-in EMP weapon.
- Movement Sensor: A sniper must be aware of their surroundings at all times, this sensor alerts the user to any potential danger that moves within its range.
These are all the of the specialists currently revealed for launch, with more sure to be announced soon!
Decided who you'll be using as your Specialist? Now it's time to grab your officially licensed Battlefield 2042 PC key from Fanatical!
Article by Curtis Budworth
MORE BATTLEFIELD 2042 NEWS
---
Share this post
Conclude Clementine's climactic, heartfelt story with your The Walking Dead: The Final Season Steam PC key. Includes all 4 episodes of the story-rich adventure
Conclude Clementine's climactic, heartfelt story with your The Walking Dead: The Final Season Steam PC key. Includes all 4 episodes of...
Conclude Clementine's climactic, heartfelt story with your The Walking Dead:...
Ends in
34

:

52

:

37
or until sold out
Subscribe to our Email Newsletter to get Fanatical promotions direct to your inbox.
You can unsubscribe via the newsletter at any time. By subscribing to our newsletter you agree to our Privacy Policy.