Don't miss out on these interstellar savings on great game bundles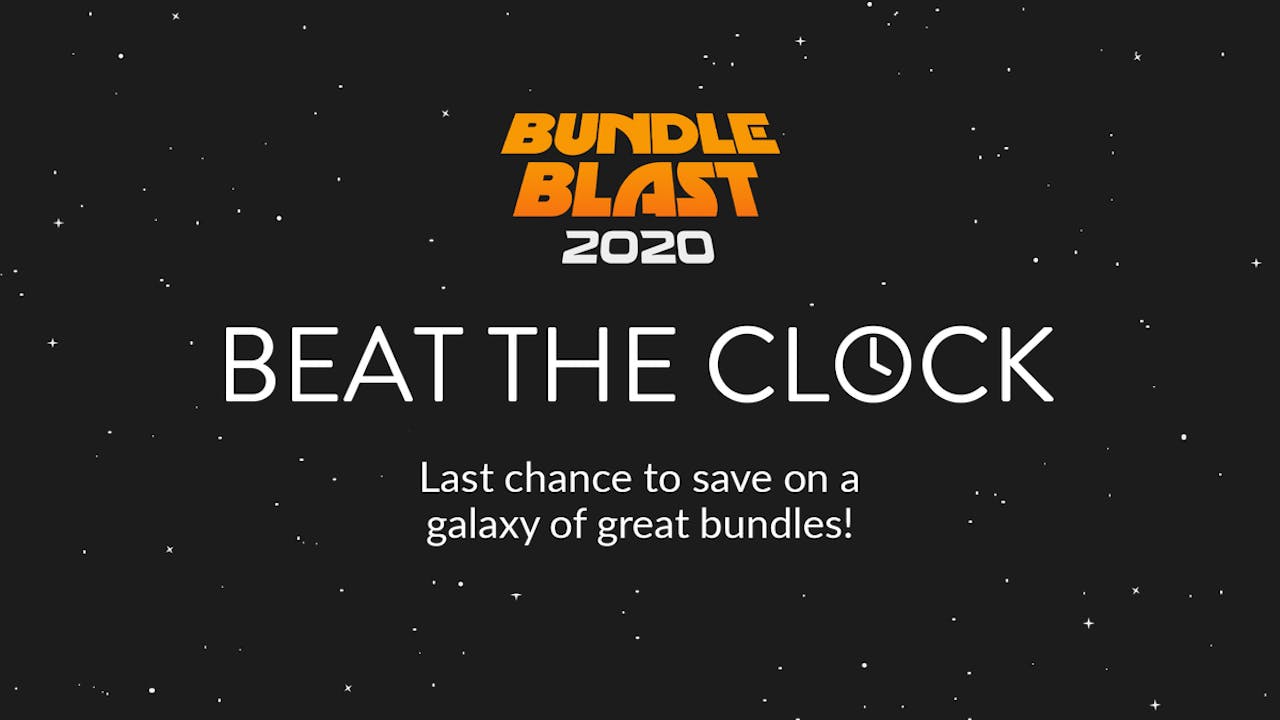 Our journey through space is coming to an end... Bundle Blast sure was, as the name suggests, a blast!
During the event, we unveiled some incredible, exclusively curated bundles for you guys - and the feedback has been brilliant. We had our best-ever selling bundle in Killer Bundle 12, which sold out in 24 hours, and we re-introduced it as Killer Bundle 12 Redux at a reduced price.
Now, we're entering that small zone known as 'Beat the Clock' where many of these awesome bundles will be leaving the store, so don't miss out on out- of this world savings on AAA and Indie Steam included in these collections.
TOP PICK OF BUNDLES IN BEAT THE CLOCK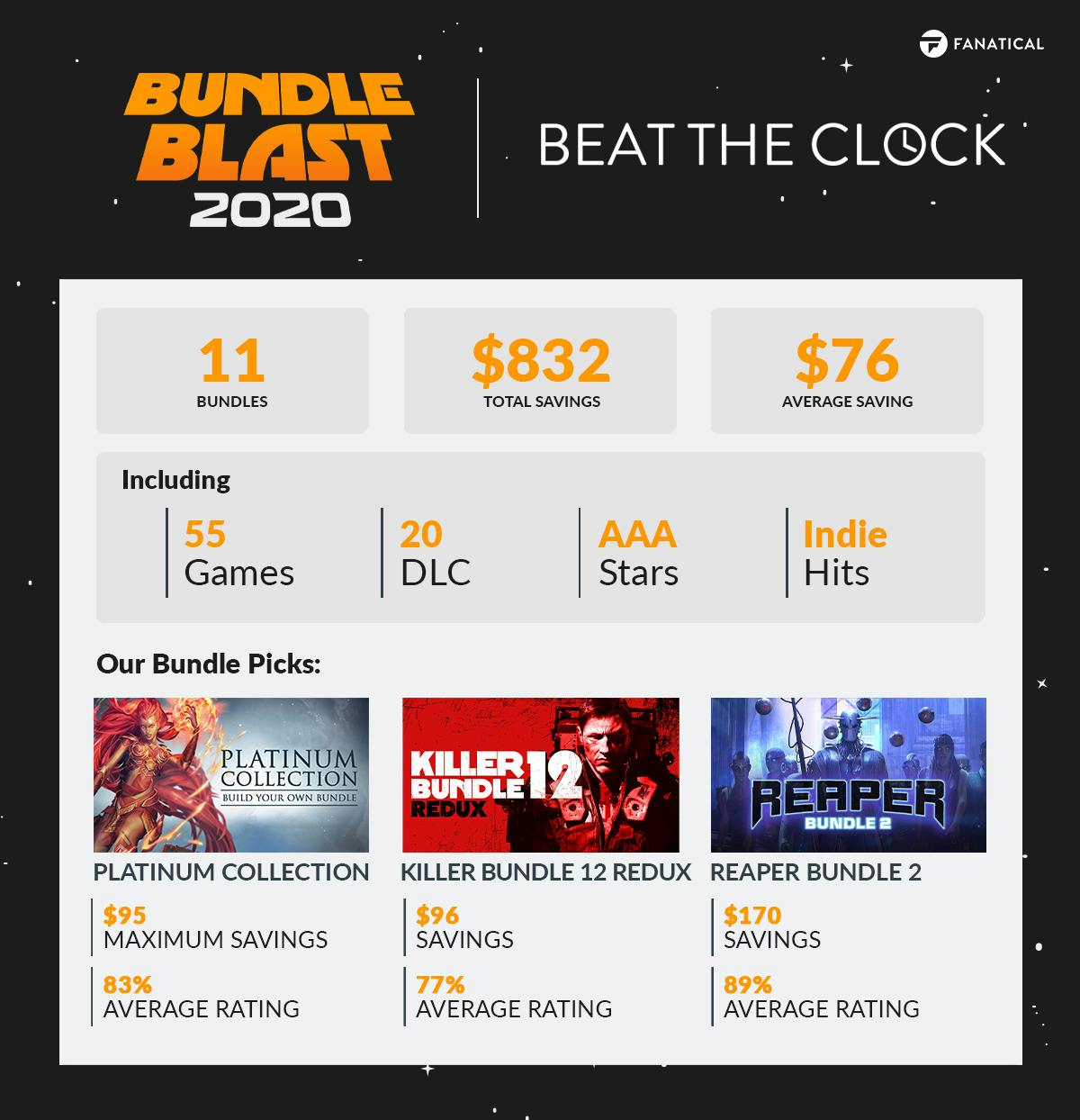 PLATINUM COLLECTION BUILD YOUR OWN BUNDLE
Live the champagne gamer lifestyle and choose your own line-up of awesome Steam games with the Platinum Collection: Build your own Bundle. Treat yourself to action-adventures, strategy sims and more - with five new-to-bundle games included!
KILLER BUNDLE 12 REDUX
A new killer, but still a thriller - with four awesome titles at one incredible price. Solve gripping cases; hack, slash and loot your way through a dystopian world filled with killer augmented creatures; find the cure to your dreaded curse and enjoy 100 iconic arcade games from the 70s and 80s!
REAPER BUNDLE 2
Don't fear. Embrace it! Enjoy a strong 10-game roster of Steam games with the Reaper Bundle 2 - bringing you popular RPGs, addictive strategy gameplay and much more. Learn the ways of the Force; control gigantic robots and unleash unique deadly finishers; and enter a post-apocalyptic open world battling radiation, anomalies and deadly creatures with this 10-game collection.
---
---
Share this post