The 'uber firefighting' experience heads to Steam PC and Stadia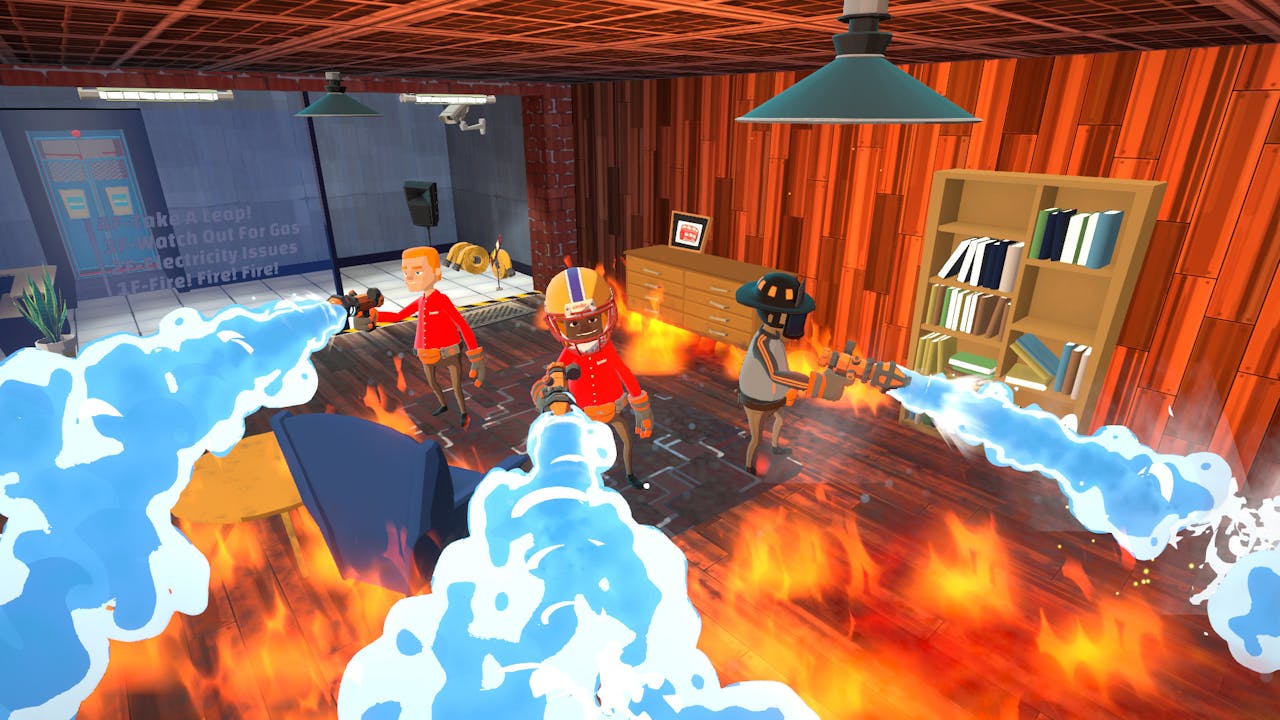 Join Embr, THE Emergency Services Revolution, and become an Embr Respondr™ today! Fight fires and save lives while climbing the ladder of success, all within the comfort of...
Traditional emergency services are a thing of the past - in a last stand against a world ablaze, authorities rely on the help of unconventional firefighters known collectively as Embr - and you're joining the team!
The funny action simulation title, which launches in Early Access on Steam and Stadia May 21st, sees you and your buddies will become Embr Respondrs and join THE Emergency Services Revolution. You'll be bringing bring 'uber firefighting' to everyone, everywhere - breaking down doors, clearing gas leaks and putting out fires - let's just hope that the poor civilian gives you a five star rating!
Developed by Muse Games and published by Curve Digital, Embr features a variety of tools at your disposal that can be upgraded for maximum life-saving effect. Use your axe to make light work of doors and debris, wiled your hydro hose to keep flames at bay, and even throw water bomb-like canisters to take out a large area of fire... just watch out for the electrical wiring!
As in real life, tackling a fire alone can be very dangerous - so why so throw three of your other friends into the mix for some frantic firefighting action. You can move room by room together to cause damp carnage, or assign tasks for one another such as one trying to keep the flames at bay while one heads for the damsel/da-man-sel in distress... while another gets the trampoline ready outside (don't ask).
Will you climb the ladder of success and become the best in the business? If you amass good ratings from your clients, you'll unlock even harder jobs to complete.
---
---
Share this post