The Fanatical
Blog
Latest AAA, Indie & Game Bundles
Receive Games Instantly
Save Money
100% Authentic Keys
The best 4X strategy games for PC gamers
By Guest - 17th Feb 2021Games
Expand your gaming borders with our look at the best 4X strategy games for PC gamers... A civilised look at gaming.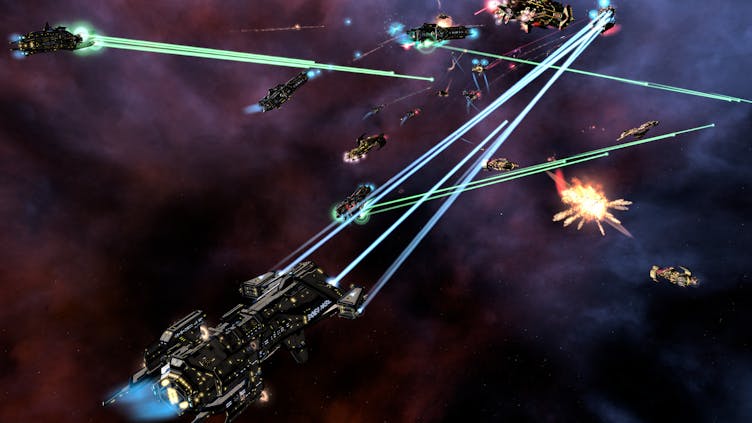 When you're looking for something a little cerebral but still absolutely thrilling and full of high-stakes decisions, there's nothing like a 4X game.
'What does 4X stand for?" - well, the four X's stand for eXplore, eXpand, eXploit, and eXterminate - and you'll be doing plenty of all four in the games we recommend below. So take a seat, marshal your forces, and let's dive into the best 4X strategy games for PC gamers with our top picks.
Civilization VI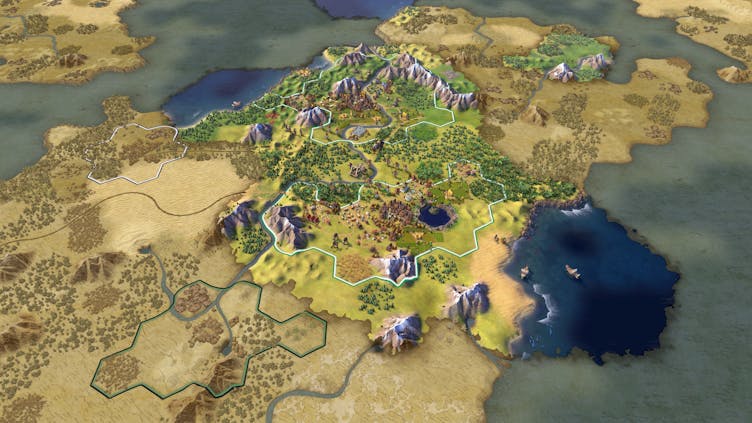 What list of 4X games would be complete without a Civilization? Credited with popularising the 4X strategy genre, the Civilization series is almost unique in that each entry almost reinvents the game down to its core.
The current version, Civilization VI, has expanded its approach to city building letting your urban sprawls crawl across the map. Combine that with its expansions Rise and Fall and Gathering Storm which model the rise and fall of empires and environmental dangers respectively, you're looking at one of the most complex and complete Civilization games ever made.
Stellaris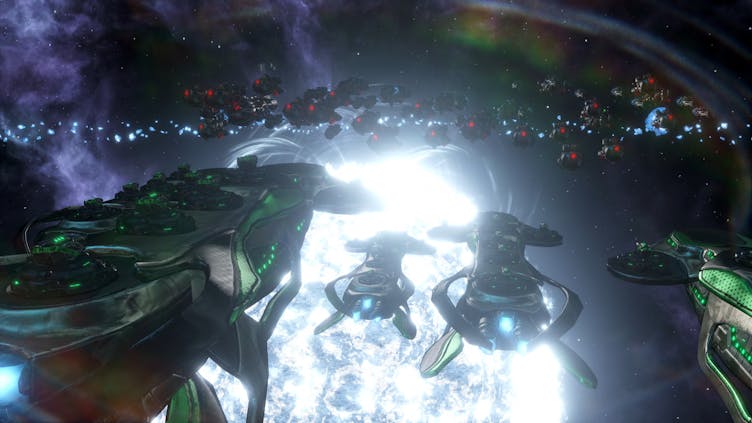 Have you ever wanted to build your own space civilisation? Stellaris is a feature-rich space 4X that lets you take your people to the stars and build their destiny there.
From a single planet to a galaxy-spanning empire, Stellaris offers a huge amount of variety in the options available to you. Do you want to be a peace-loving Federation assimilating through cultural contact, or a warlike species running rampant amongst the stars?
Stellaris lets you be all that and more in this absolutely colossal grand strategy game.
Endless Legend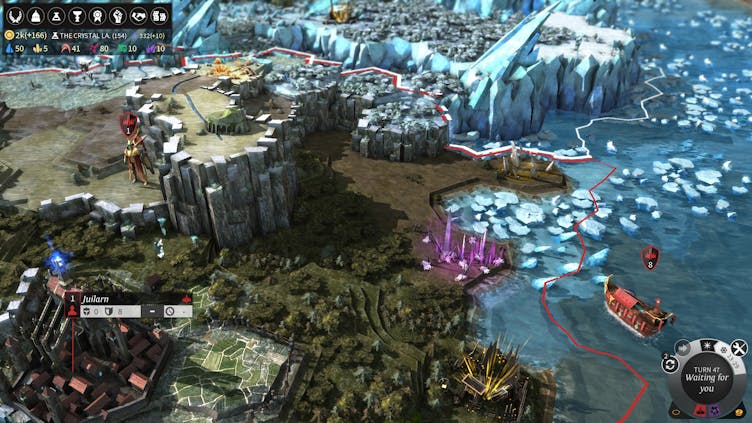 Fantasy and 4X games have a long history together, with games like Master of Magic paving the way for unique entries such as Endless Legend. Set in Amplitude Studios' Endless universe, this 4X may on the first glance look like a Civilization game but it's an offering far stranger than anything set on Earth.
The species you can choose from are entirely unique and play in a completely different fashion from each other, lending themselves to a style of play unheard of in 4X strategy games. A little weirder, a little more complex; Endless Legend is definitely one of the best 4X games for PC gamers.
Distant Worlds: Universe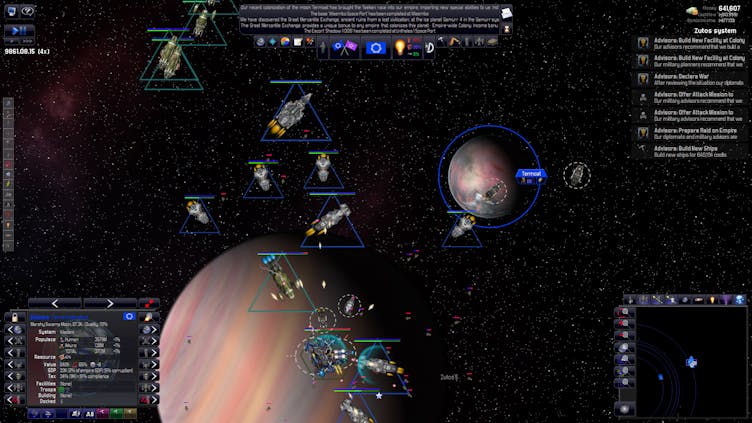 If you don't want to be held back by anything, if your imagination runs across entire galaxies, then Distant Worlds: Universe is the 4X for you. The grandest of grand strategies, Distant Worlds: Universe lets you control your civilisation to a dizzying level.
Every map, no matter how small you make it, is packed full of hidden ancient objects, ruins, secrets, and more. This game is absolutely bursting with detail, and that makes something very engaging indeed.
Crusader Kings III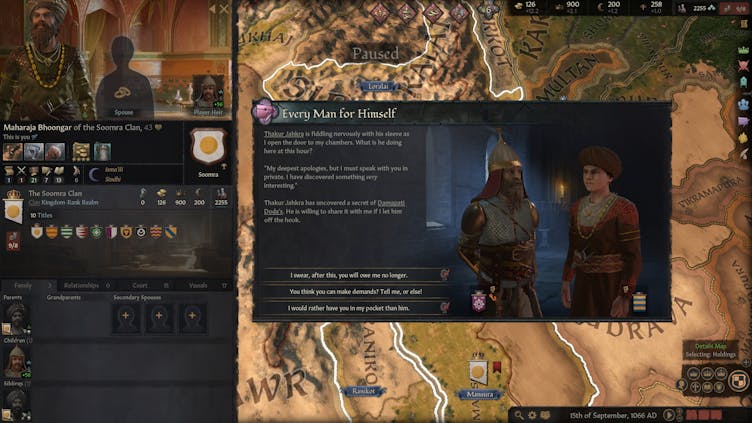 Speaking of detail, here's Crusader Kings III. Where this 4X strategy game excels is in the telling of stories, both large and small.
You don't control a nation directly, instead you control its ruler. You make decisions on policies and your personal life as you attempt to fulfil your goals, be they the expansion of your borders or simply providing for your children.
No matter what you choose to do in Crusader Kings III, you'll find yourself spinning a compelling narrative through play. Crusader Kings III's ability to be not only a great strategy game but a great management game too, makes it one of the best 4X games for PC gamers.
Master of Orion II: Battle at Antares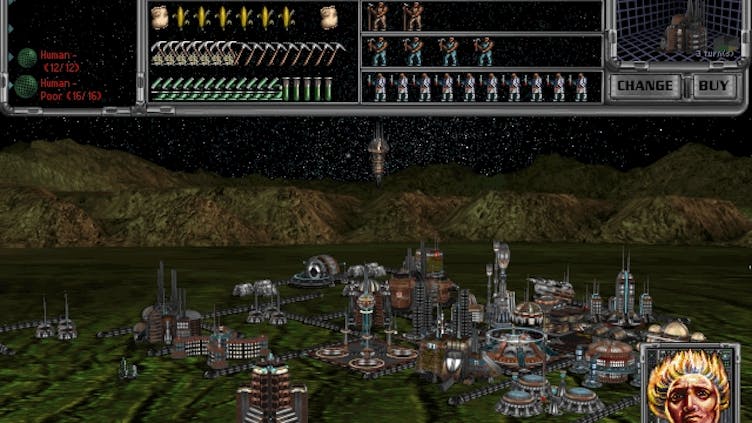 Sometimes to go forwards you have to look backwards, and whilst Master of Orion II: Battle at Antares may be a little long in the tooth now, there's some things it does better than almost any other 4X game out there. It's a simpler strategy game than many, but that doesn't mean it is lacking in depth, replayability, and a compelling series of species to choose from in its sci-fi setting.
Will you become the head of the galactic council, or will you race to another dimension to defeat hidden foes? Master of Orion II is the oldest game of this list, but still one of the best.
Galactic Civilizations III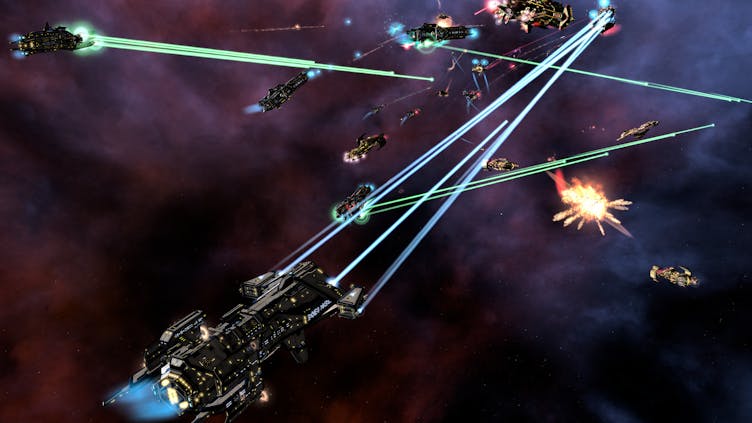 Galactic Civilizations III doesn't just set you up in a 4X galaxy filled with enemies, allies, and engrossing systems, it does so with a knowing wink and a sly smile. Sometimes with a 4X game the temptation can be to play it straight, and that has its place.
Galactic Civilizations III is a serious game, but at the same time its humour shines through in almost every interaction. Wide as it is deep, Galactic Civilizations III is a game you'll be playing for a long, long time.
Total War: WARHAMMER II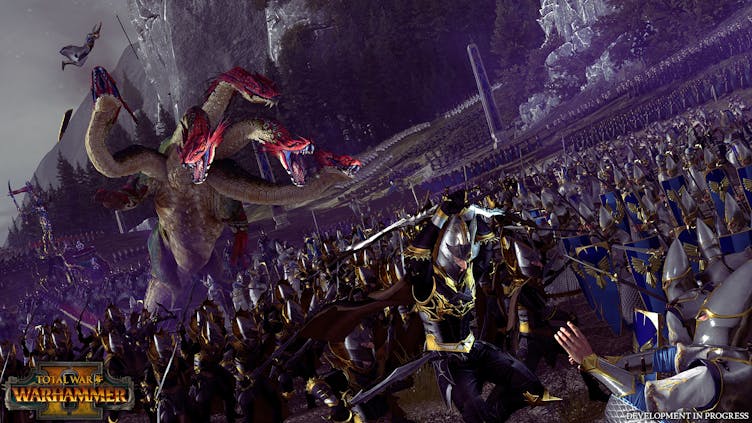 The Total War series started out with their focus on tactical combat, but as the years have gone by the strategic side has grown until they can be counted as fully fledged 4X games. Total War: WARHAMMER II is the Total War series at its best, full of magic and species that play individually and in their own way.
It's also a meaty offering, with a huge campaign you can play and replay time and again, and with the ability to combine it and its predecessors maps, this might be a game that never stops being played in your house.
Europa Universalis IV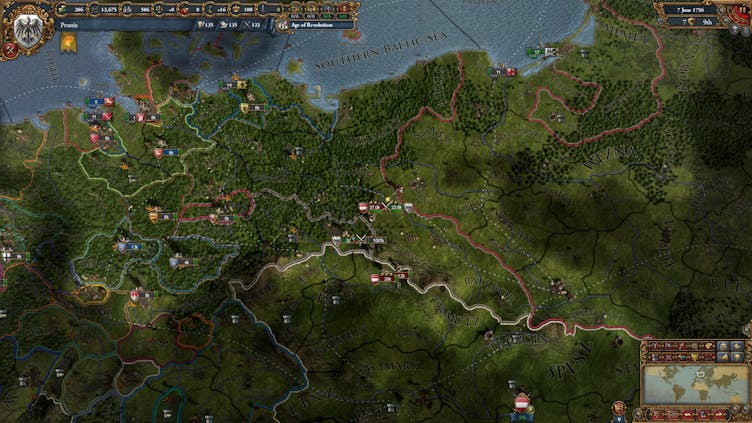 If you're looking to dive into a complex simulation of the world, one that gives you as many options as real world nations do, then you'll be hard pressed to find anything better or more comprehensive than Europa Universalis IV. Set between the end of the Late Middle ages and dawning of the Early modern period, Europa Universalis IV is a truly staggering game with a bevy of decisions that need to be made throughout the run of any game.
With a host of expansions giving even more depth and expanding the world map, Europa Universalis IV is probably one of the most feature-complete 4X games you can play.
Shadow Empire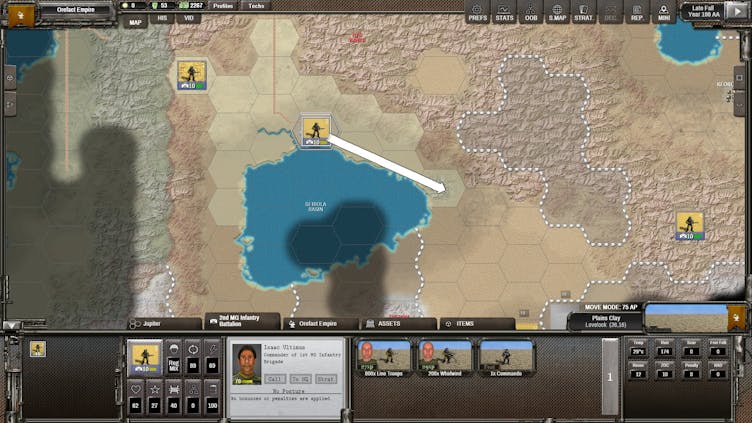 The world has ended but still humanity lingers on. In Shadow Empire you take control over a nation trying to rebuild in the ashes of the future.
Your goal is to rediscover the inventions of the past, build a new future, and simply survive as other nations nip at your heels for limited resources. Shadow Empire combines apocalyptic fiction with a complex military history that together weaves a compelling 4X game about rebuilding in the far future.
You'll start out with barely-working muskets and work your way up to full-scale military conflicts as you fight over the devastated world, inching forward to humanity's past glories. Shadow Empire is a brilliant 4X with a surprising amount of depth, and one that's a worthy inclusion in any best 4X strategy games list.
---
Share this post
Witness the gritty origin story of Lara as she becomes the legendary explorer that she was born to be with the Tomb Raider GOTY Edition. Include the base game and 21 DLCs!
Witness the gritty origin story of Lara as she becomes the legendary explorer that she was born to be with the Tomb Raider GOTY Edition....
Witness the gritty origin story of Lara as she becomes the legendary explorer...
Ends in
17

:

23

:

30
or until sold out
Subscribe to our Email Newsletter to get Fanatical promotions direct to your inbox.
You can unsubscribe via the newsletter at any time. By subscribing to our newsletter you agree to our Privacy Policy.