Build new virtual homes and surroundings with our top picks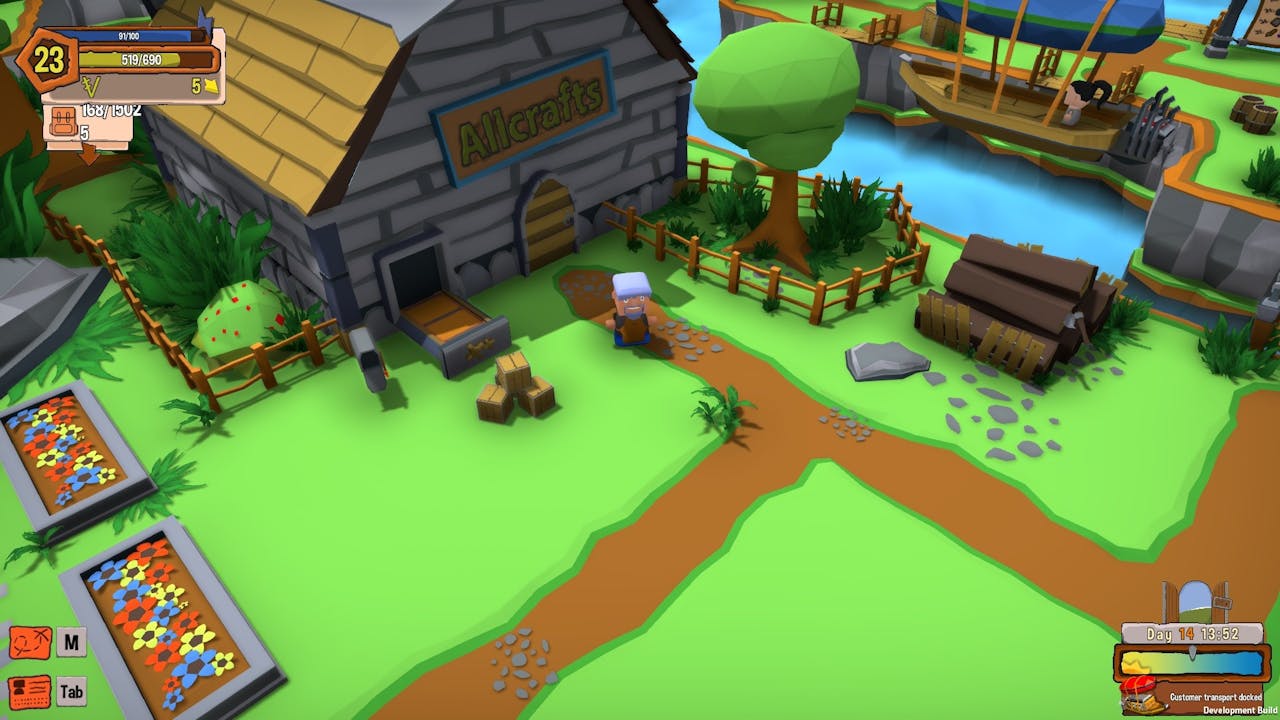 Craftlands Workshoppe from Arvydas Zemaitis developer behind the successful Shoppe Keep titles
Having a gaming world, characters and items laid out for you is great in most cases - but for the creative folks out there, it might not be enough.
That's where the crafting sub-genre comes in, offering players the opportunity to expand on the lands in which they're located by building and constructing new and improved homes, items and stunning environments.
Here, we take a look at some of the best crafting PC games you can play right now!
Craftlands Workshoppe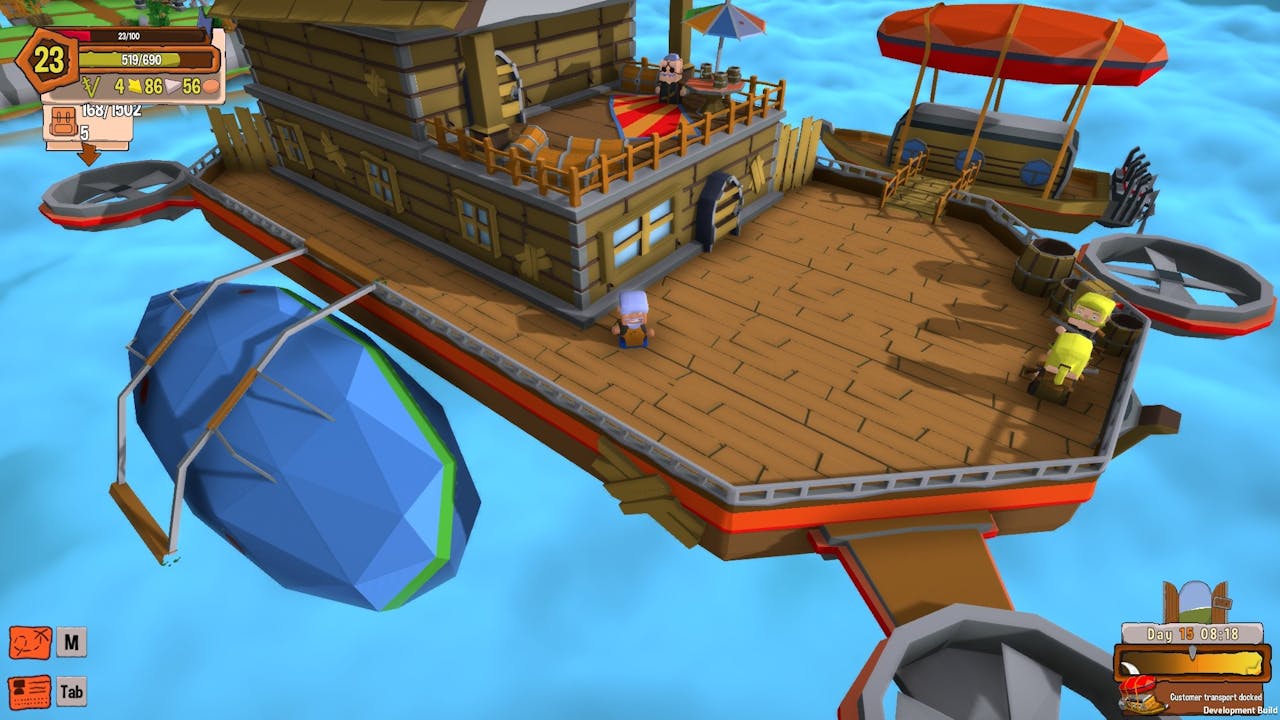 Does your job description include anything about depressed demigods and skeletons with short memories? Ours neither!
But things work differently when you accept a job offer on an island in the clouds. Shoppe Keep and Shoppe Keep 2 Lead Developer Arvydas Žemaitis invites you to sacrifice even more of your social life in his most otherworldly adventure yet in Craftlands Workshoppe - The Funny Indie Capitalist RPG Trading Adventure Game.
Join the 350,000 players already sold on the series' sideways look at business sims. Unlock the tools of your trade, find the resources you need and follow recipes and blueprints to produce potent potions, gleaming weapons and delicious food.
Use your crafting skills to contribute to larger orders in asynchronous multiplayer gameplay – and reap the rewards. Improve your skills with cauldron, furnace and anvil to uncover the curious secrets of the weird-and-wonderful island cluster you now call home.
Craft The World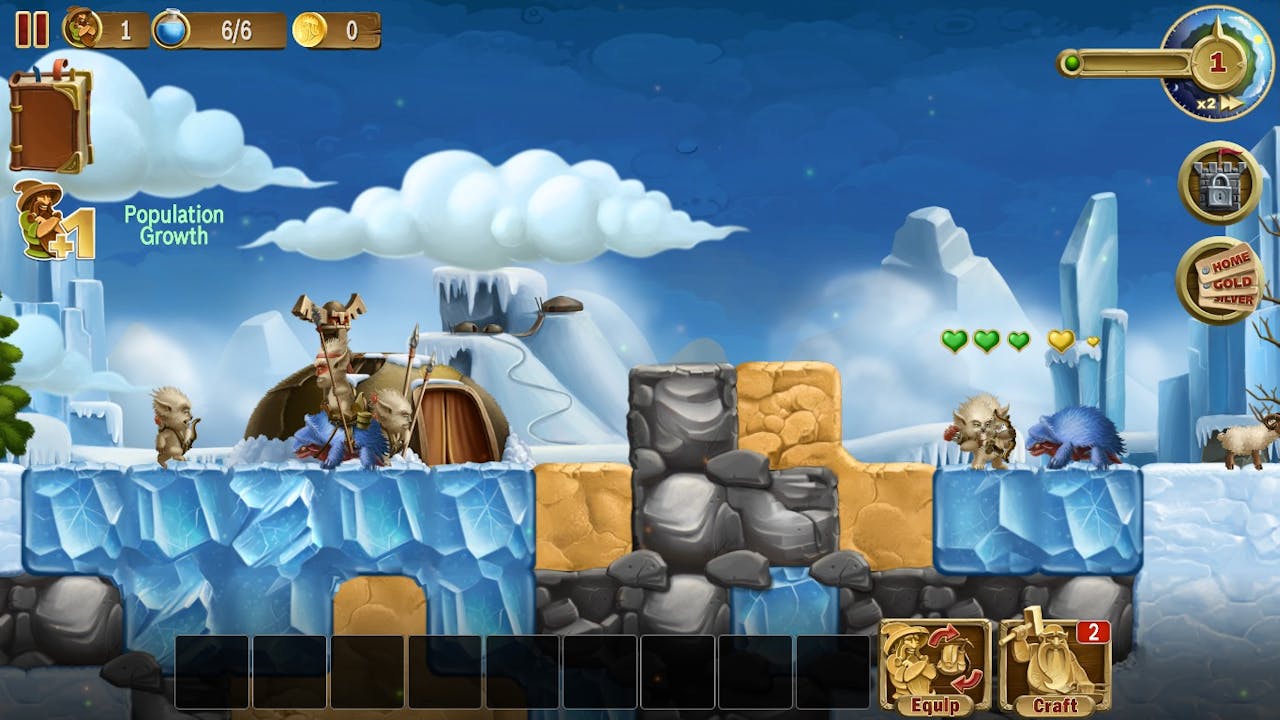 Craft The World is a unique sandbox strategy game, the mix of Dungeon Keeper, Terraria and Dwarf Fortress. You'll explore a random generated world populated by dangerous creatures, build a dwarf fortress, gather resources, and craft all the items, weapons, and armor you need!
Each game level has many layers of earth to explore, from the sky down to boiling subterranean lava. The level is randomly generated as an island, restricted by natural boundaries: oceans on the edges, lava beneath it, and the sky above.
Other features include day and night and changing weather conditions. The worlds differ in size, humidity, temperature, terrain, and flora and fauna. Abandoned halls and rooms with treasure are hidden somewhere deep within the islands.
Don't Starve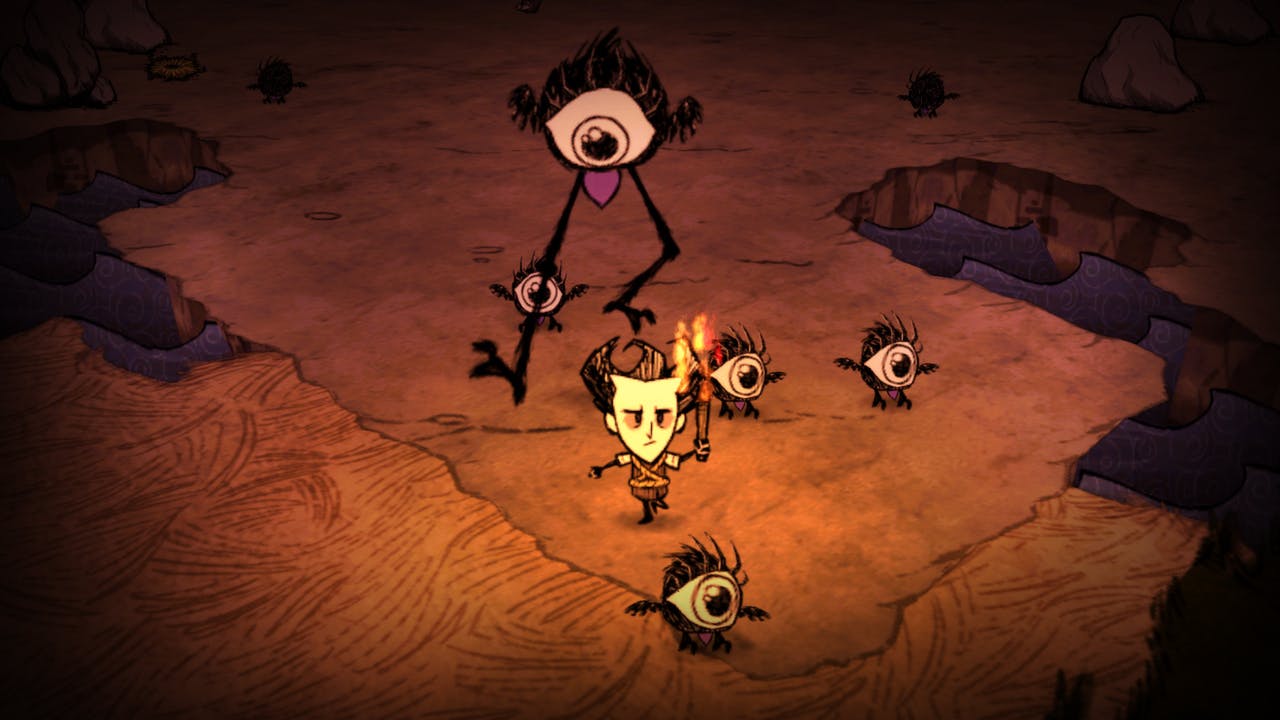 Don't Starve is an uncompromising wilderness survival game full of science and magic. Enter a strange and unexplored world full of strange creatures, dangers, and surprises. Gather resources to craft items and structures that match your survival style.
In this 'Overwhelmingly Positive' rated game, you'll play as Wilson - an intrepid Gentleman Scientist who has been trapped by a demon and transported to a mysterious wilderness world. Wilson must learn to exploit his environment and its inhabitants if he ever hopes to escape and find his way back home.
Enter a strange and unexplored world full of strange creatures, dangers, and surprises. Gather resources to craft items and structures that match your survival style. Play your way as you unravel the mysteries of this strange land.
Satisfactory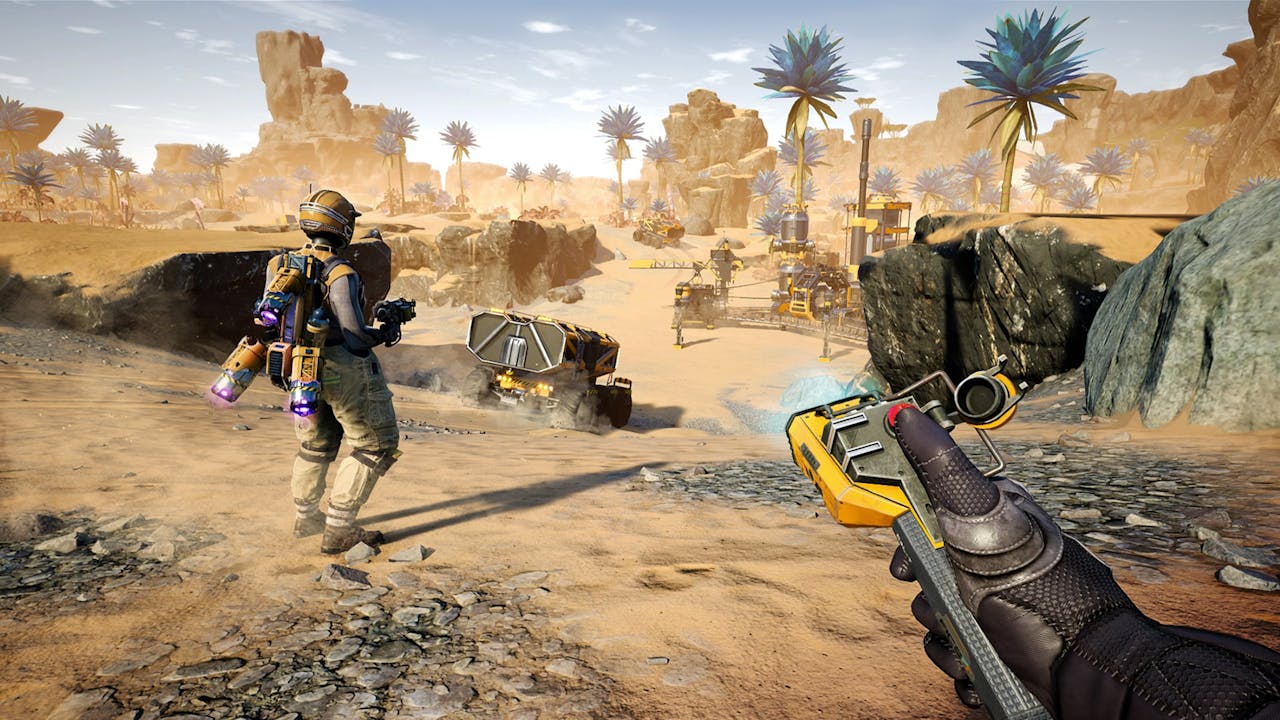 Satisfactory is a first-person open-world factory building game with a dash of exploration and combat. Play alone or with friends, explore an alien planet, create multi-story factories, and enter conveyor belt heaven!
Conquer nature by building massive factories across the land. Expand wherever and however you want. The planet is filled with valuable natural resources just waiting to be utilized. As an employee of FICSIT it's your duty to make sure they come to good use.
Construct your factories with gracious perfection or build intricate webs of conveyor belts to supply all your needs. Automate trucks and trains to reach your faraway outposts and be sure to handle liquids properly by transporting them in pipes. It's all about minimizing manual labour!
Venture on expeditions to search for new materials and be sure to put everything to good use. Nature is yours to harvest! You have vehicles, jetpacks, jump pads and more at your disposal to make the exploration easier. Equip the proper safety gear as well, just in case you run into the local wildlife.
Minecraft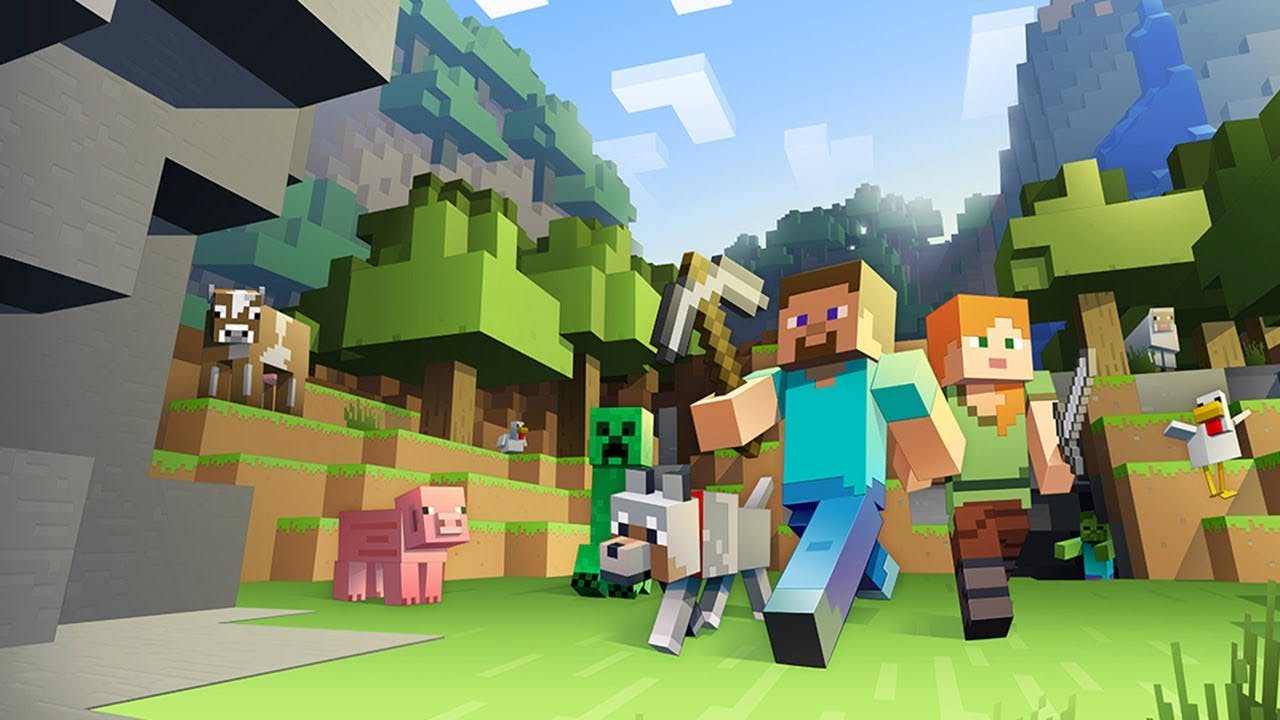 The gaming phenomenon for all ages, Minecraft takes you on an adventure of limitless possibilities as you build, mine, battle mobs, and explore an ever-changing landscape. If you can dream it, you can build it. Put your imagination and limitless resources to work with Creative Mode.
Get crafty and use the surrounding environment to gather building materials - and see how breaking down trees can help you create something new. It's always best to avoid the unpredictable by distancing yourself from wandering mobs... you never know what'll happen if they get too close!
Discover all the versatile ways dust from the Redstone ore can be used to enhance your creations, bring them to life, or give them some bang.
---
---
Share this post