We don our deerstalker to uncover our top picks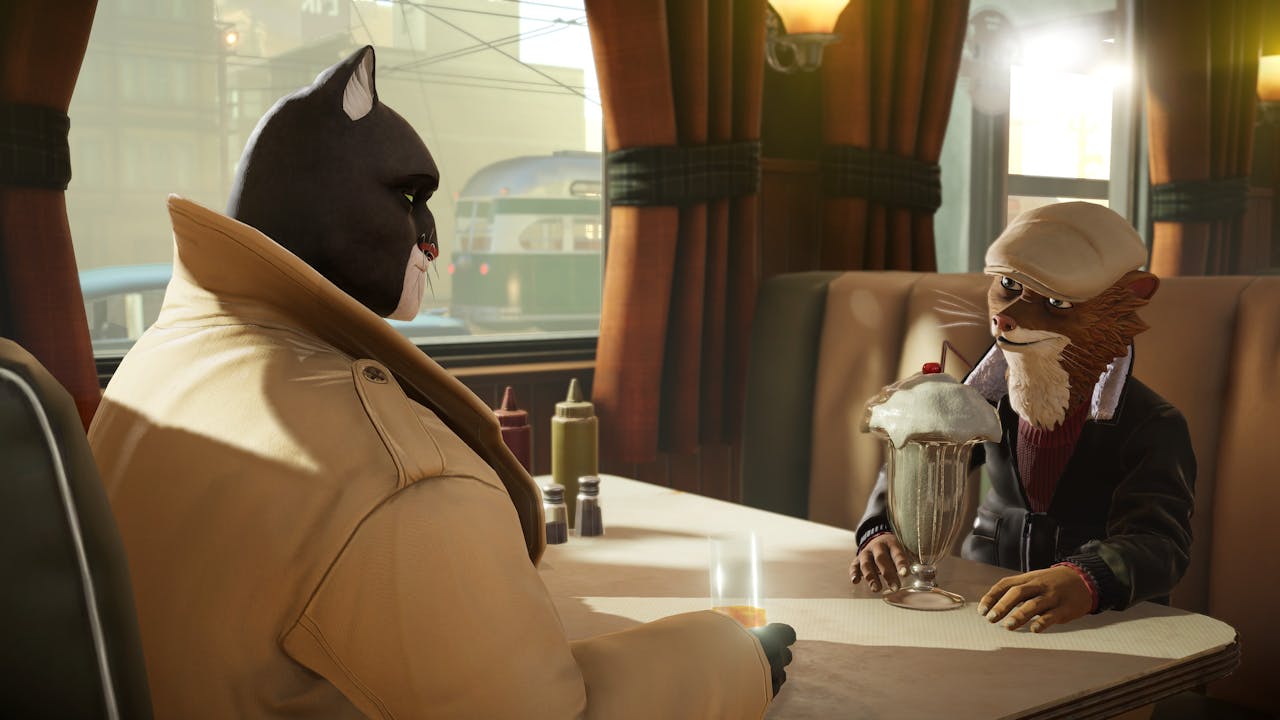 Throughout the decades of modern and classic games, we've been treated to some fantastic gripping adventures involving mysterious cases that require our humble hero to solve - uncovering the culprit and bringing order to the world.
As there are in movies, book and TV shows, the gaming world also has its fair share of great detectives and games that have seen us embark on challenging missions to solve the most gruesome and intriguing cases.
Join as we don our deerstalker, grab our magnifying glass and take a look at our top pick of the best detective games for PC gamers.
L.A Noire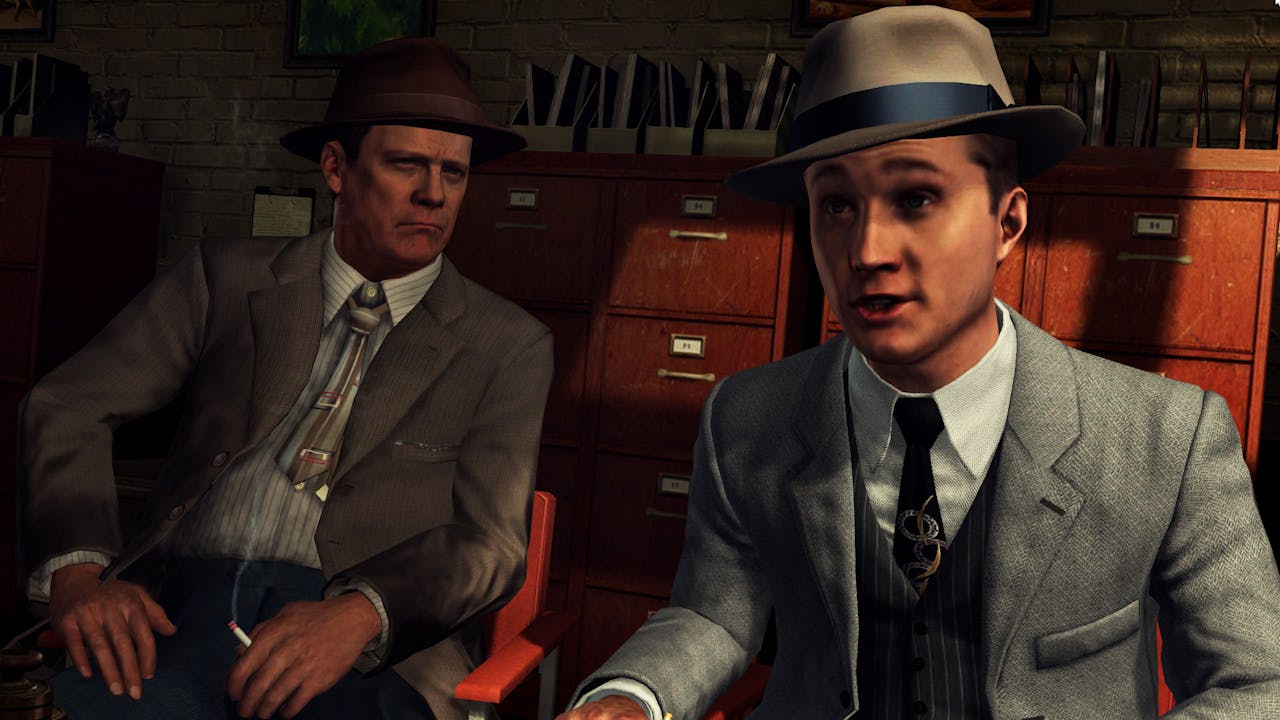 A game well ahead of its time, L.A Noire is Rockstar's violent crime thriller that blends breath-taking action with true detective work to deliver an unprecedented interactive experience. This was one of the major players in facial animation and motion capture when it released back in 2011, taking seven years to make and using the powerful MotionScan technology developed by Depth Analysis.
mid the post-war boom of Hollywood's Golden Age, LAPD detective Cole Phelps is thrown headfirst into a city drowning in its own success. Corruption is rampant, the drug trade is exploding, and murder rates are at an all-time high.
In order to climb the ranks and help crack down on corrupt forces at bay, Phelps must unravel the truth behind a string of arson attacks, racketeering conspiracies and brutal murders, battling the L.A. underworld and even members of his own department to uncover a secret that could shake the city to its rotten core.
In 2017, gamers got to experience life as Phelps in a much more immersive way with L.A. Noire: The VR Case Files, which positions players inside the game from a first-person VR perspective.
Blacksad: Under the Skin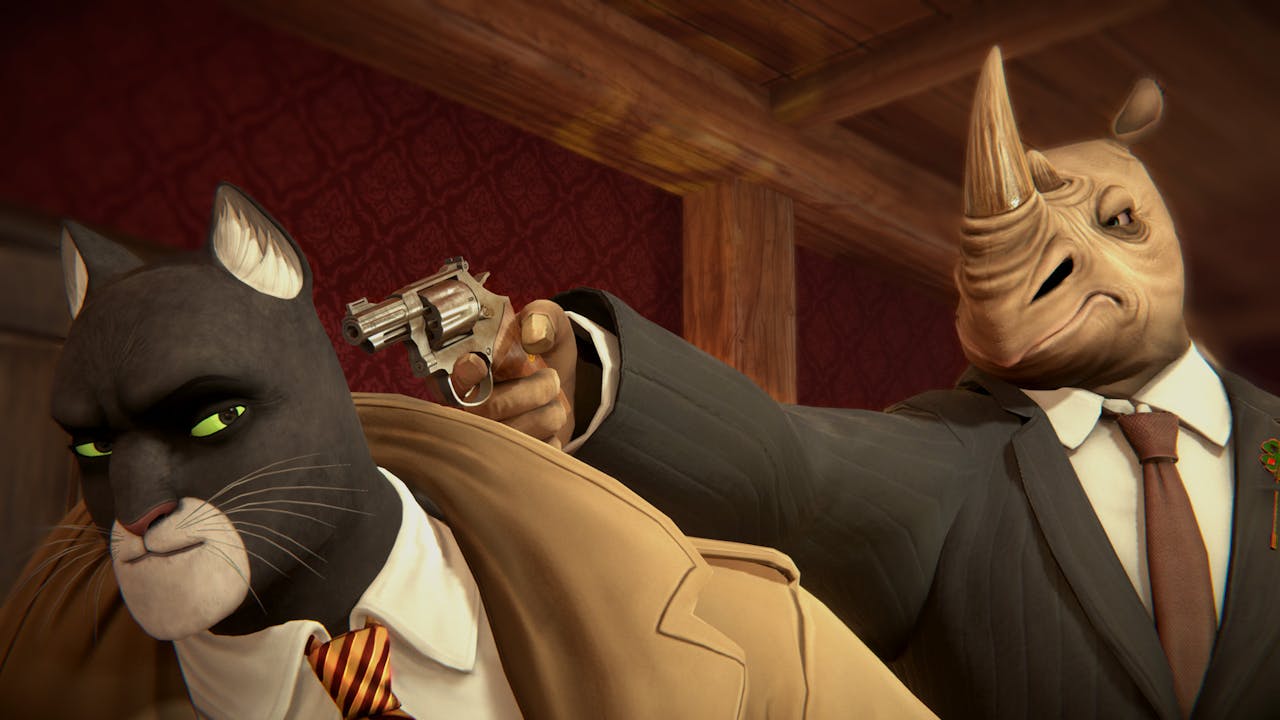 Set in a unique comic book series' world where animals are more human-like, Blacksad: Under the Skin sees you a tackle a dark corruption scandal in the heart of New York City's underworld. With its dark anthropomorphic characters and its incredible 1950s feel, the game promises all the eerily dark adventure of a detective novel.
Joe Dunn, the owner of a 50s boxing club in NYC, has been found dead. Rising star Bobby Yale, due to take to the ring for the most important fight of his career, has also mysteriously disappeared.
After her father's death, Sonia Dunn has taken over the gym and must deal with its financial woes. In her hour of need, she hires private detective Blacksad to investigate Yale's disappearance in a sinister case that will take our brave investigator into the darkest, most dismal depths of New York.
You'll conduct the investigation in your own way, making use of your feline senses as you hunt for new clues. Make decisions on behalf of Blacksad and influence the outcome of the case.
The choices you make directly influence the development of the character, as well as the story's ending.
Sherlock Holmes: The Devil's Daughter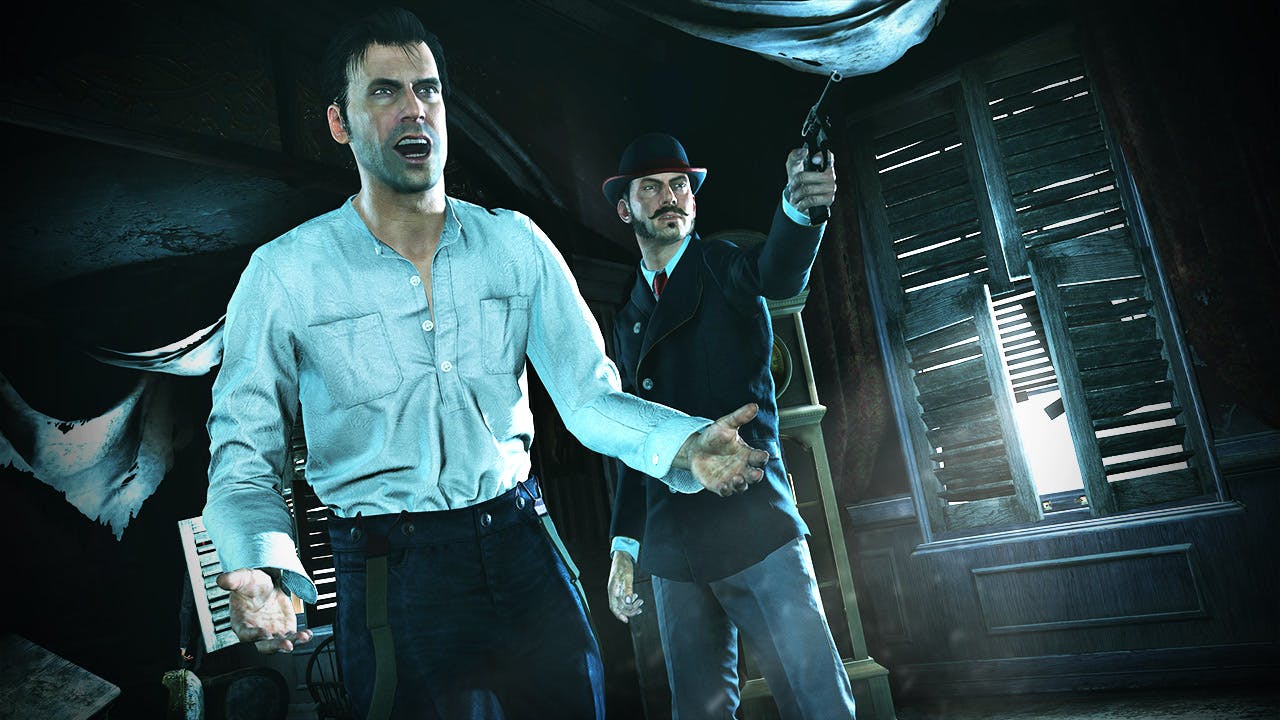 One of fiction's greatest detective minds is now in your hands, no pressure!
In Sherlock Holmes: The Devil's Daughter, you'll test your nerves and intelligence as you embark on an extraordinary detective adventure to track down evil in the darkest corners of London. Untangle a web of intrigue leading to the final stunning revelation.
Featuring unique gameplay that blends investigation, action and exploration, The Devil's Daughter sees each of your deductions and actions affect the rest of the story... for better or for worse!
Accompanied by loyal sidekick Dr. Watson, you'll help Holmes confront dark family secrets, both in his cases and personally, as a mysterious woman appears in the capital.
The Wolf Among Us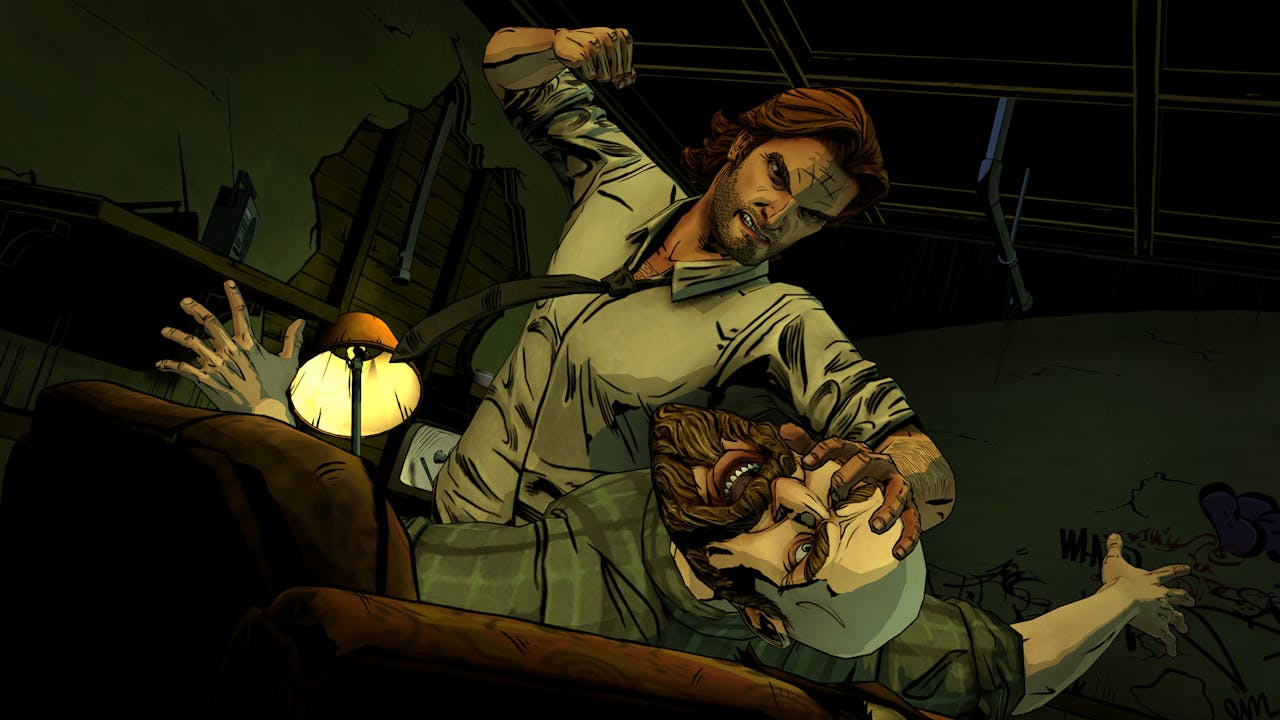 Rated 'Overwhelmingly Positive' on Steam, The Wolf Among Us is aunique spin on fairytale characters that we've grown up with. An evolution of Telltale's ground-breaking choice and consequence game mechanics will ensure the player learns that even as Bigby Wolf, Sheriff of Fabletown, life in the big bad city is bloody, terrifying and dangerous.
Across five episodes, you'll come face to face with Fabletown's iconic fairytale and folklore characters in a much more gritty backdrop and intriguing plot than ever seen before.
Tex Murphy: Under a Killing Moon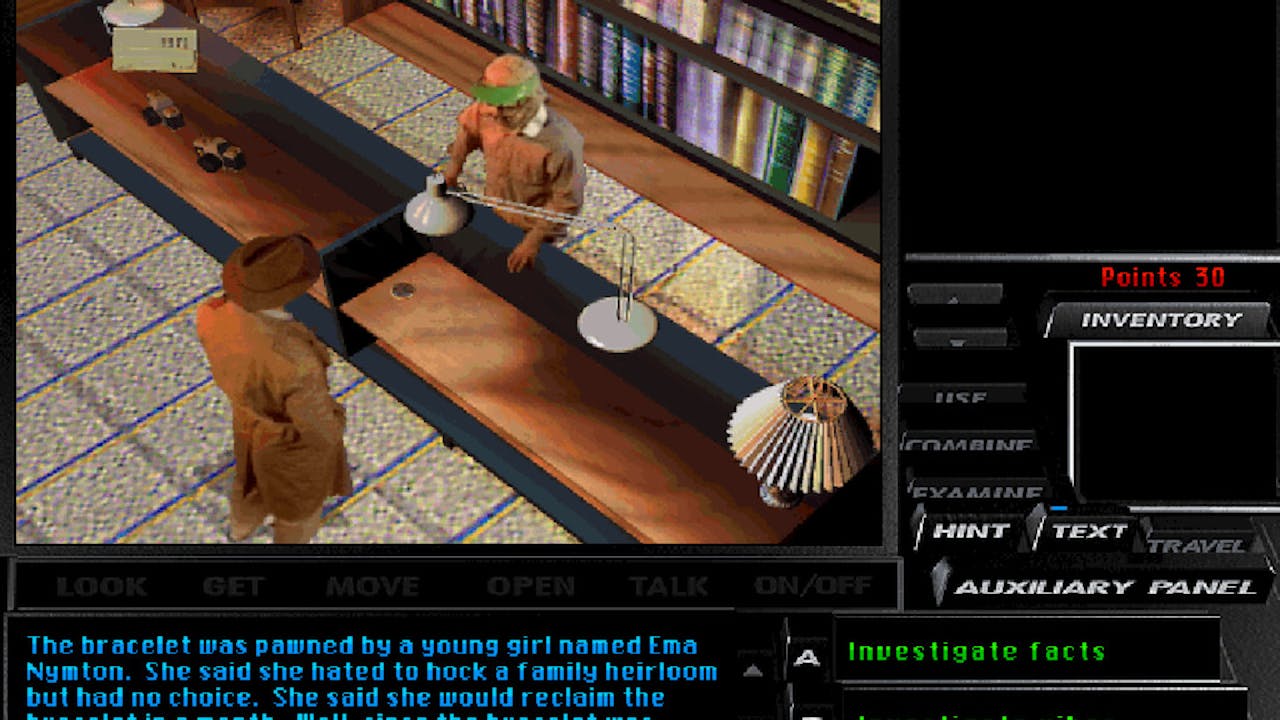 Old school FMV Tex Murphy: Under a Killing Moon is a classic for the detective genre, and is still fun to play to this day. It's December 2042, and as Tex Murphy you must stop the forces of evil before they destroy mankind and rob you of your next unemployment check.
Starring Brian Keith, Margot Kidder, and Russell Means - and featuring the voice of James Earl Jones - this thrilling and hilarious adventure is unlike anything you've seen before.
Agent A: A puzzle in disguise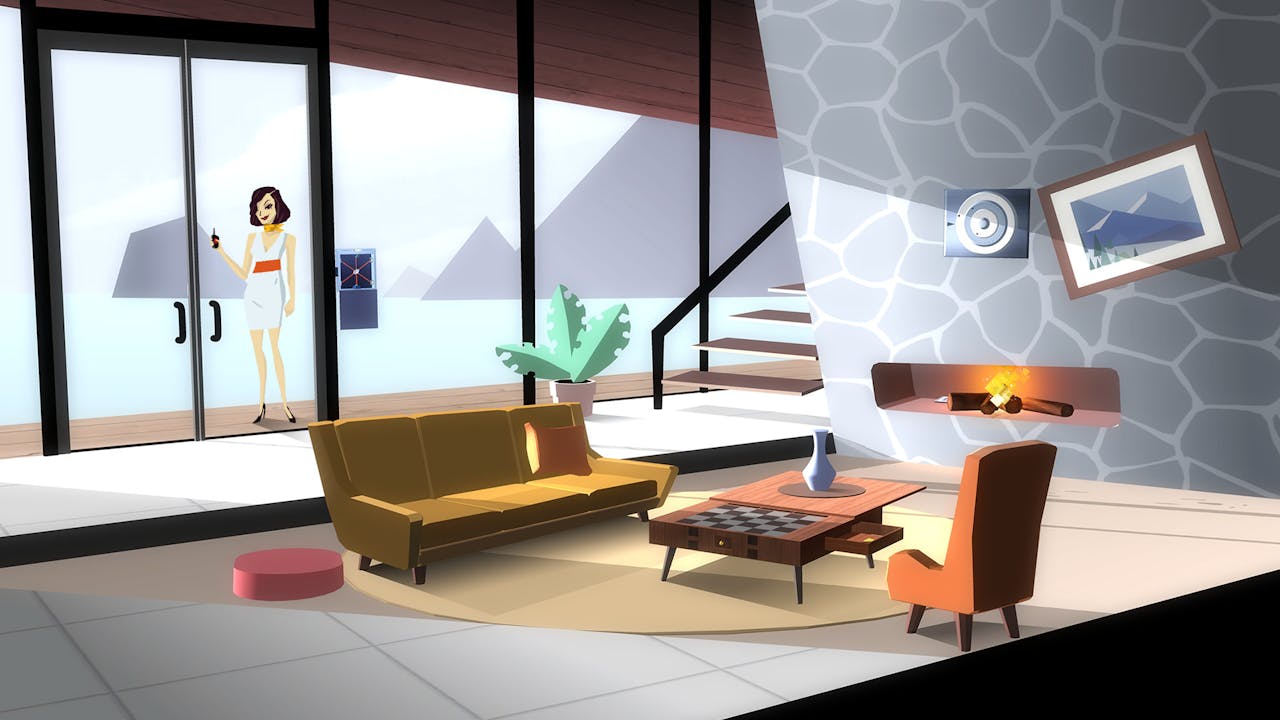 'Overwhelmingly Positive' rated Agent A: A puzzle in disguise sees you enter the stylish world of espionage and detective work in order to help Agent A infiltrate enemy spy Ruby La Rouge's secret hideaway, and put a stop to her evil plans!
Making mental notes and observations will help aid you in solving tricky puzzles later on. As you explore the secret hideout, you'll need to collect objects and use them cleverly - unlocking a trail of puzzles leading you ever closer to your target.
Explore a labyrinth of perplexing puzzles in this quirky game of cat and mouse that'll have you wondering whether you're the cat… or the mouse!
Detective Di: The Silk Rose Murders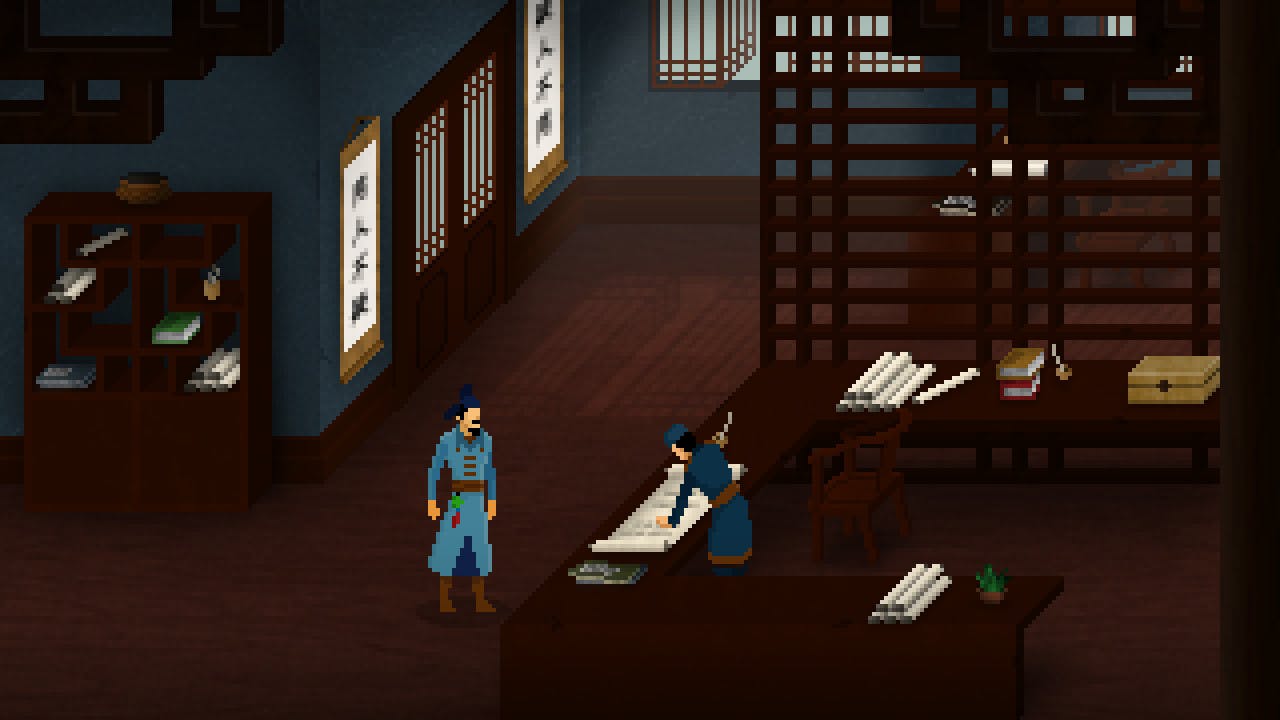 Stepping away from the metropolis city backdrop, Detective Di: The Silk Rose Murders invites you to play as the legendary detective Di Renjie, tasked with solving a gruesome series of murders In China, which will lead him on a collision course with the Imperial Court and the empress Wu Zetian herself.
The game lets you explore unique settings while unravelling its narrative twists and turns using familiar adventure gameplay mechanics such as exploration, dialogue choices, interaction with objects and clues, and puzzle-solving.
An original mechanic featured in the game also allows you to deduct and re-enact the scene of a crime and put your theories to the test. This pixel-style, point & click adventure was described as "Captivating" by GameSpew.
Batman: Arkham City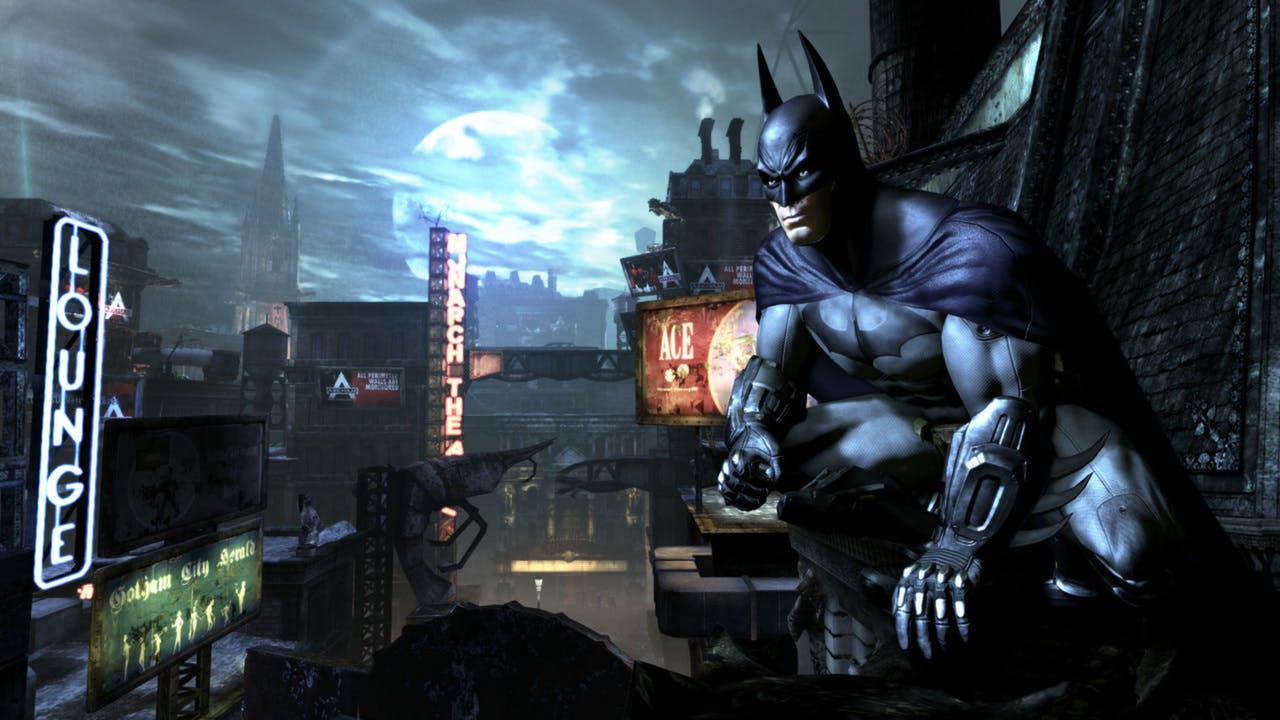 Although not aimed at the core detective genre audience, the Batman Arkham series has featured many great sub missions where the Caped Crusader must investigate crime scenes to uncover the culprit.
While we enjoyed the entire series, Batman: Arkham City is one of favorites (and well liked by you too given its 'Overwhelmingly Positive' reviews on Steam). Building on Asylum's gripping combat and enclosed environments, Arkham City sees players gliding through an expansive city map, which is home to Gotham City's thugs, gangsters and insane criminal masterminds.
One of Batman's many hi-tech gadgets includes being able to activate 'Detective Mode' in which you'll be able to see through walls, detect key objects and clues, and even gain intel on armed enemies and their current state - basically whether they're calm, spooked or furiously looking to gun you down.
You can actually pick up Rocksteady's trilogy of Batman: Arkham Asylum GOTY, Batman: Arkham City GOTY and Batman: Arkham Knight Premium Edition in the Batman: Arkham Collection now!
---
---
Share this post