Awesome heroines of the gaming world #ChooseToChallenge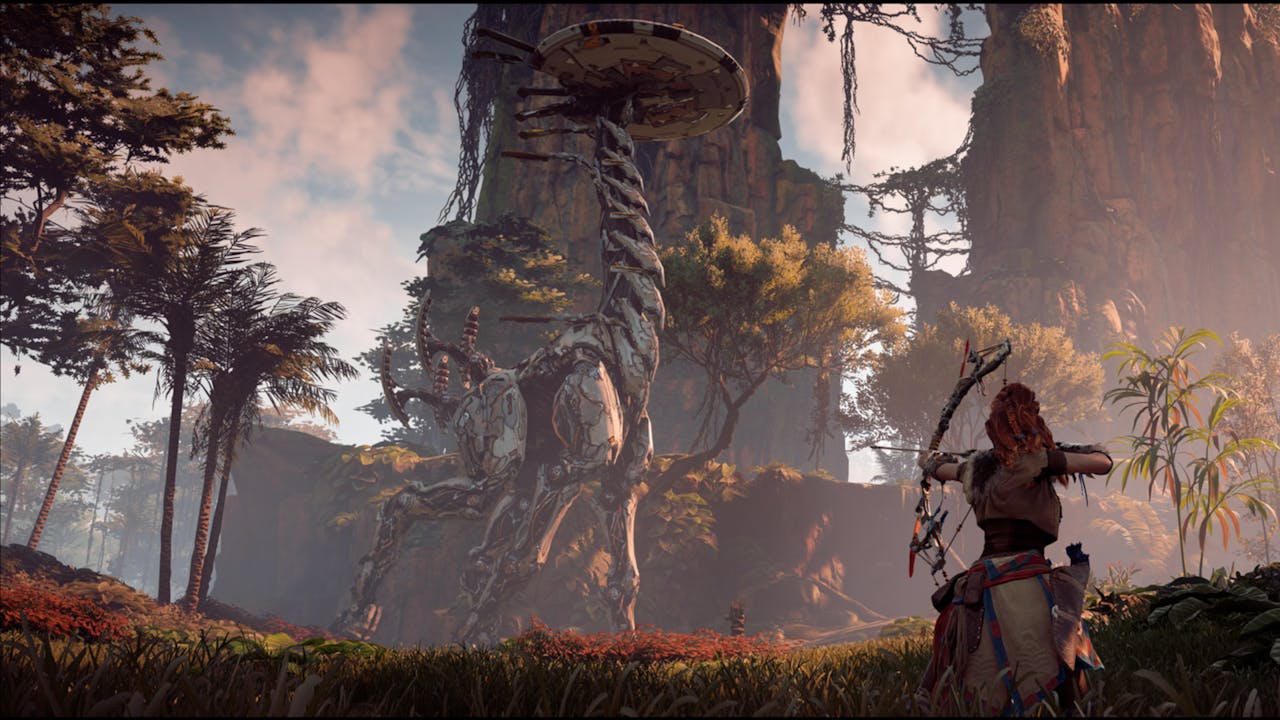 Build your own Platinum Collection is your dream ticket to superpowered Steam games! Unlock hours of gaming excitement by selecting the games of your choice; all while...
Over the past few decades we've seen a great number of female protagonists take centre stage in action-packed videogames.
Of course, we'd love to see even more female leads in the future and we hope that fellow players are just as passionate and open to this concept as the developers making them!
Whether it's a tale of survival, rags to riches stories or defeating hordes of enemies to avoid an apocalypse, gamers have been given the opportunity to take on the role of mighty heroines in a whole variety of worlds - unlocking their true potential and discovering more about the character within.
Away from the virtual worlds of videogames, we're just as supportive of women in our industry and across the world - and condemn gender bias and inequality that so many have faced.
To celebrate Women's History Month and International Women's Day, we're taking a look at some of the best female protagonists in videogames, and what makes them so great.
Nicole 'Nico' Collard - Broken Sword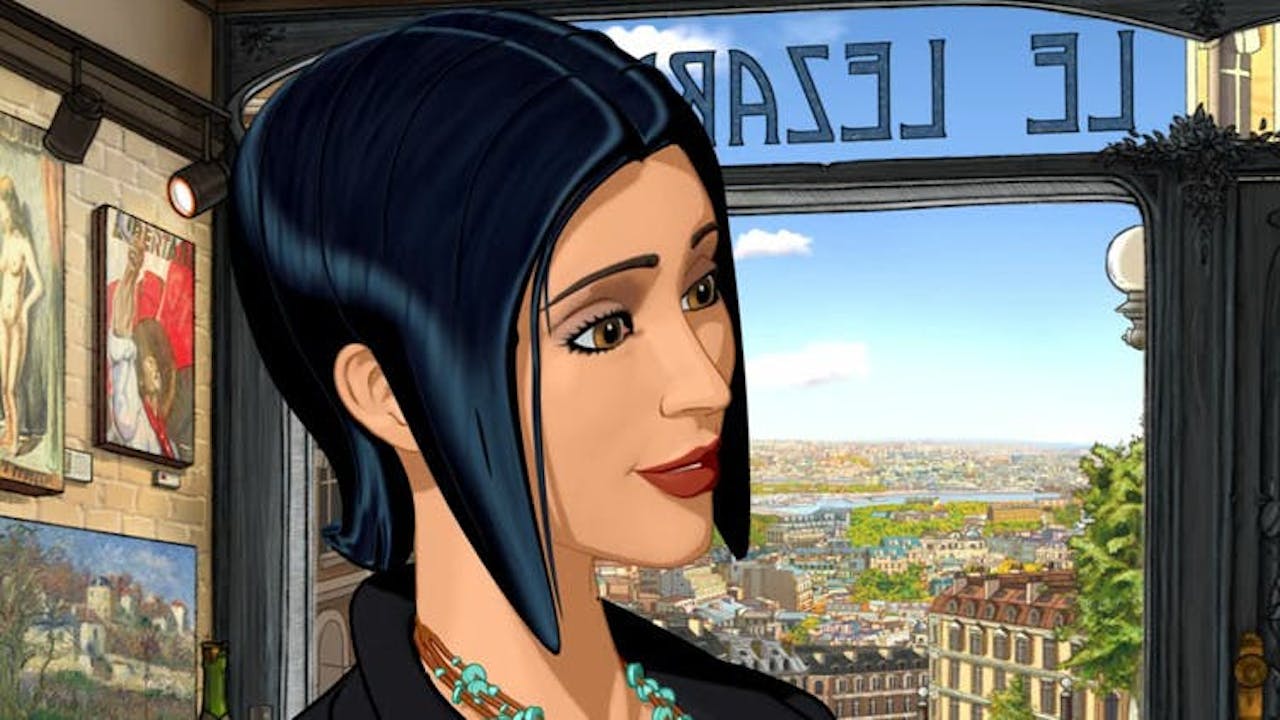 Photo-journalist-turned-detective Nico embarked on a number of adventures with companion George. As well as the Broken Sword trilogy, Nico has appeared in Broken Sword 4 - the Angel of Death and Broken Sword 5 - the Serpent's Curse.
Described as 'street-wise, forthright and sarcastic' Nico is a no-nonsense reporter and a perfect choice for searching for clues and solving the many mysteries throughout the Broken Sword series.
Kathy - Kathy Rain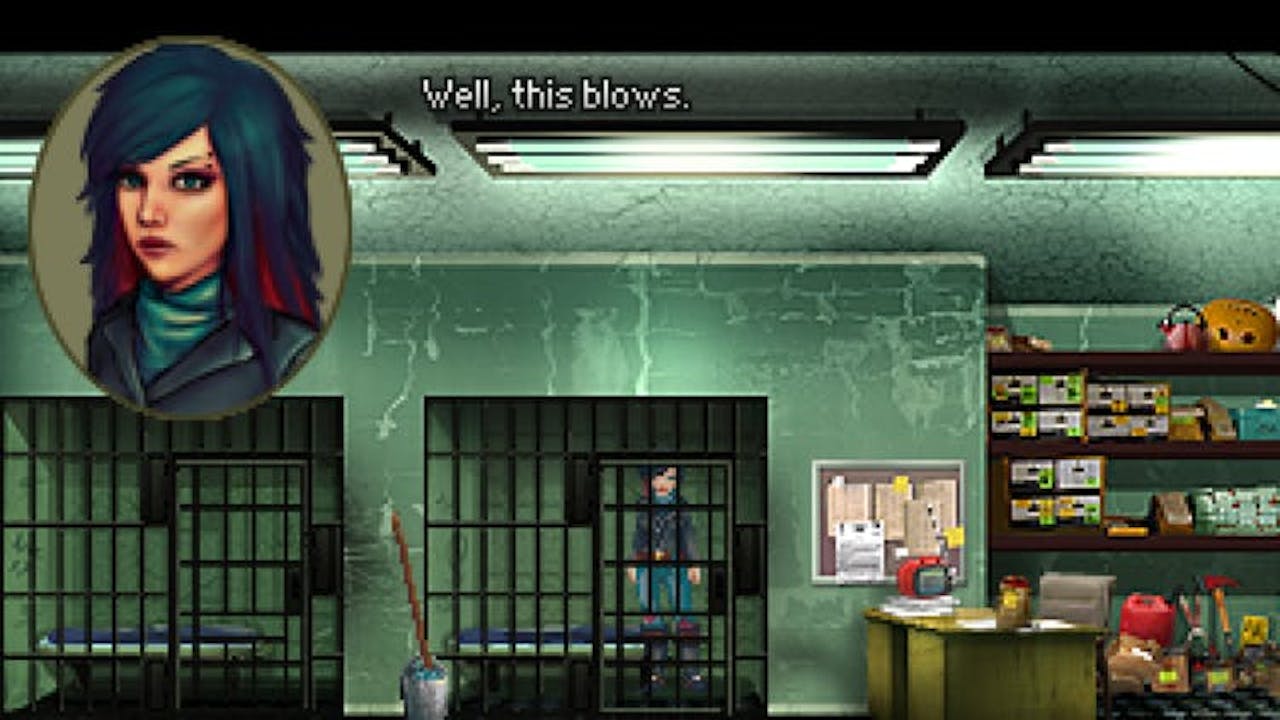 A detective is born!
Strong-minded Kathy is yet to appear in another game other than her adventure in point & click Indie Kathy Rain, but the game's developer, Clifftop Games, confirmed that they would be interested in bringing the punk rock, take-no-prisoners investigator back for a sequel.
Returning to her hometown after the mysterious death of her grandfather, Kathy begins to delve into a local mystery that will take her on a harrowing journey full of emotional and personal turmoil.
Armed with her motorcycle, a pack of cigs, and a notepad, Kathy means business and won't take no for an answer as she follows a trail of clues left behind.
Aveline de Grandpre - Assassin's Creed III: Liberation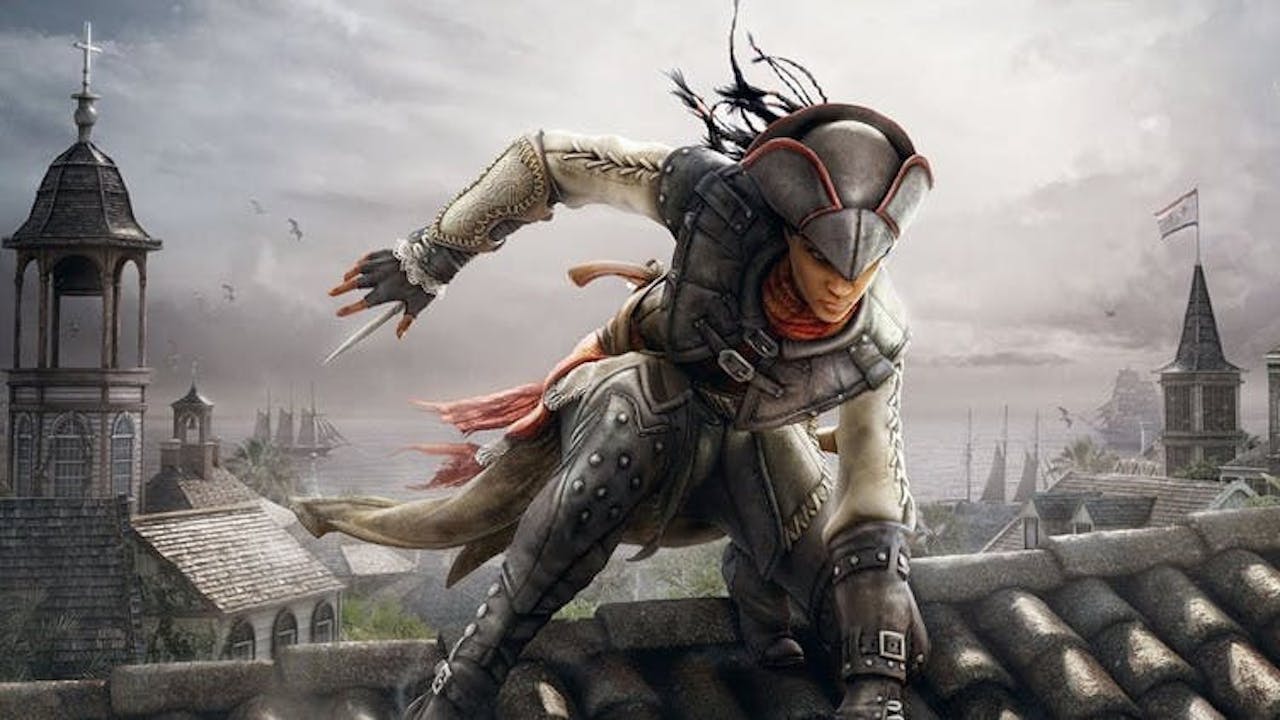 French-African assassin Aveline de Grandpre is the protagonist of spin-off series title Assassin's Creed III: Liberation, in which she's tasked hunting down a high-ranking Templar known as the 'Company Man' in order to defend the oppressed slaves of New Orleans.
From a young age, she was aware of the contrast and injustice within society - and it was her heroic actions to rescue a man from enslavement that led her to Agate, the assassin who would later train her to become an official member of the Brotherhood.
Deadly assassin Aveline also appeared in Assassin's Creed IV Black Flag, as well as being downsized into the biweekly magazine series, Assassin's Creed: The Official Collection, as a scale model figurine.
Lara Croft - Tomb Raider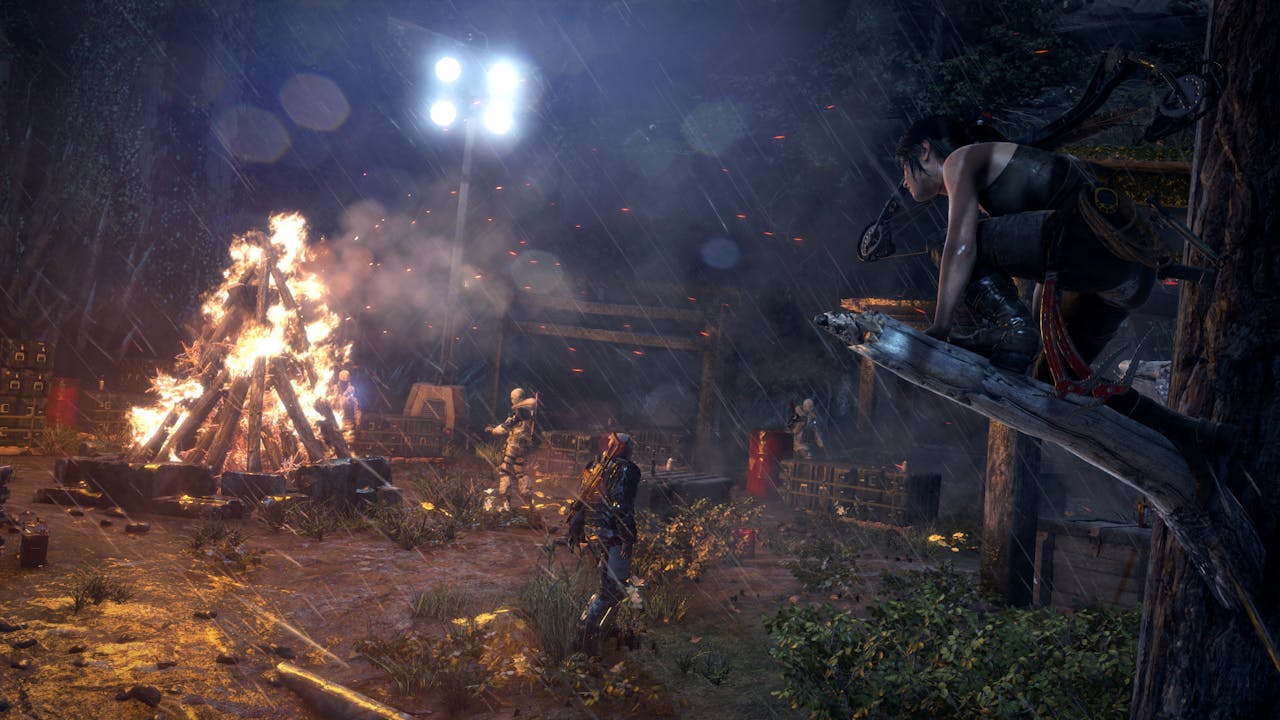 A very obvious choice when it comes to the best female protagonists. Lara Croft was a young avid archaeologist-adventurer whose world was turned upside down after finding herself shipwrecked on the mysterious island of Yamatai (based on the 2013 reboot Tomb Raider).
It's here that she began to use her survival instincts and become the legendary warrior that we know today. She can hunt, use firearms and sniff out a clue or two in order to gain access to secret tombs and long hidden artifacts.
Bayonetta - Bayonetta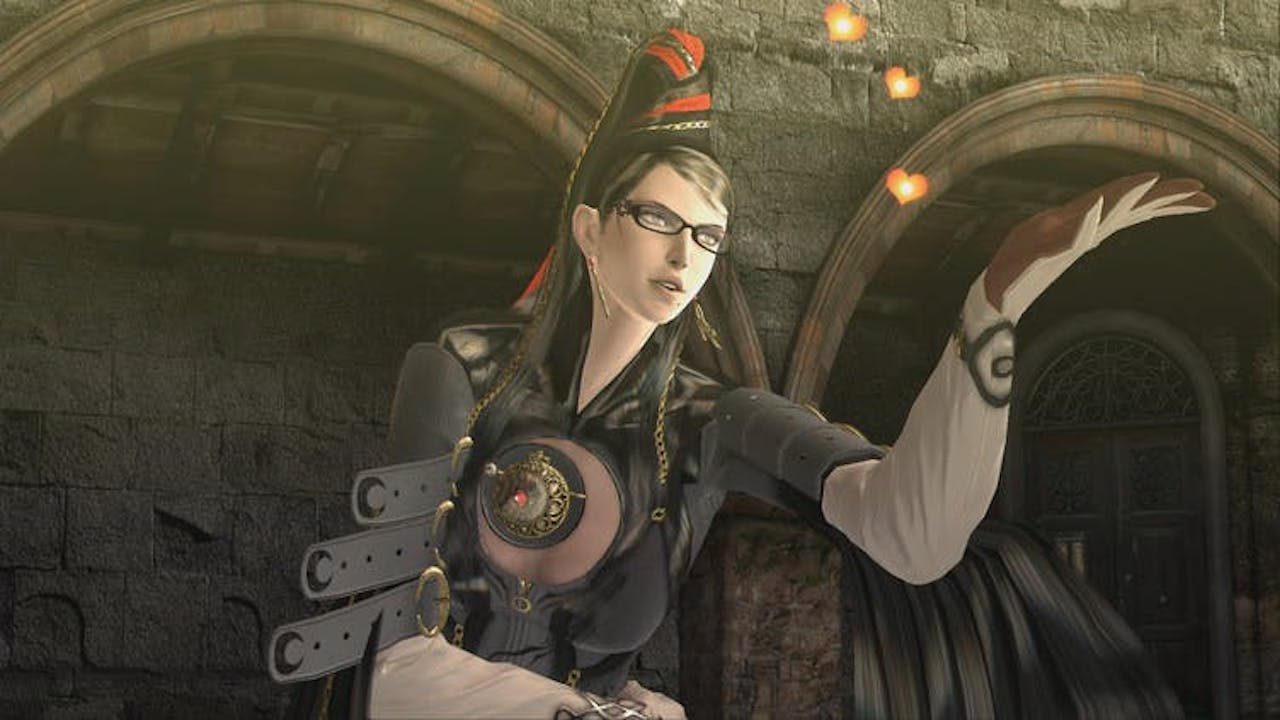 The last survivor of an ancient witch clan, Bayonetta is a strong warrior who bedazzles her opponents with a plethora of tricks, attacks... and the fact that her outfit is made entirely from her own hair!
Revived after 500 years in slumber, she must fight through hordes of evil angels in order to prevent cataclysmic repercussions that could spark the end of for humanity. PlatinumGames' cult classic Bayonetta is, quite rightly, regarded as one of the greatest PC ports of a console game of all time.
With her impressive arsenal of weapons and deadly combos, Bayonetta is one character that you really don't want to mess with!
Aloy - Horizon: Zero Dawn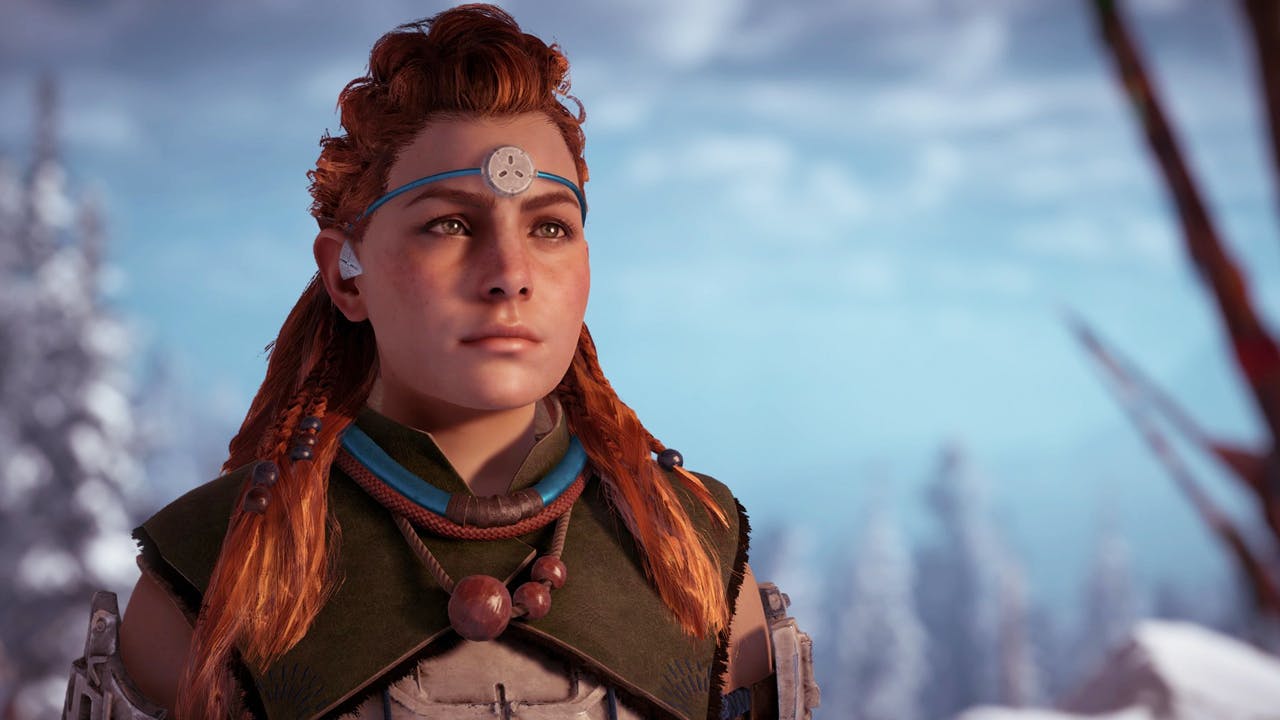 Despite being an outcast from her tribe, it didn't take long for young hunter Aloy to discover her destiny and become an elite warrior in Horizon: Zero Dawn. In a post-apocalyptic world where colossal machines dominate the land, she must use her speed, and agility to stay alive and protect her tribe against these machine threats.
Being a master archer, crafter and hunter allows Aloy to take on even the biggest robotic foes throughout the lands of Colorado - and those skills certainly came in handy when she made a cameo appearance in Monster Hunter: World.
Jill Valentine - Resident Evil 3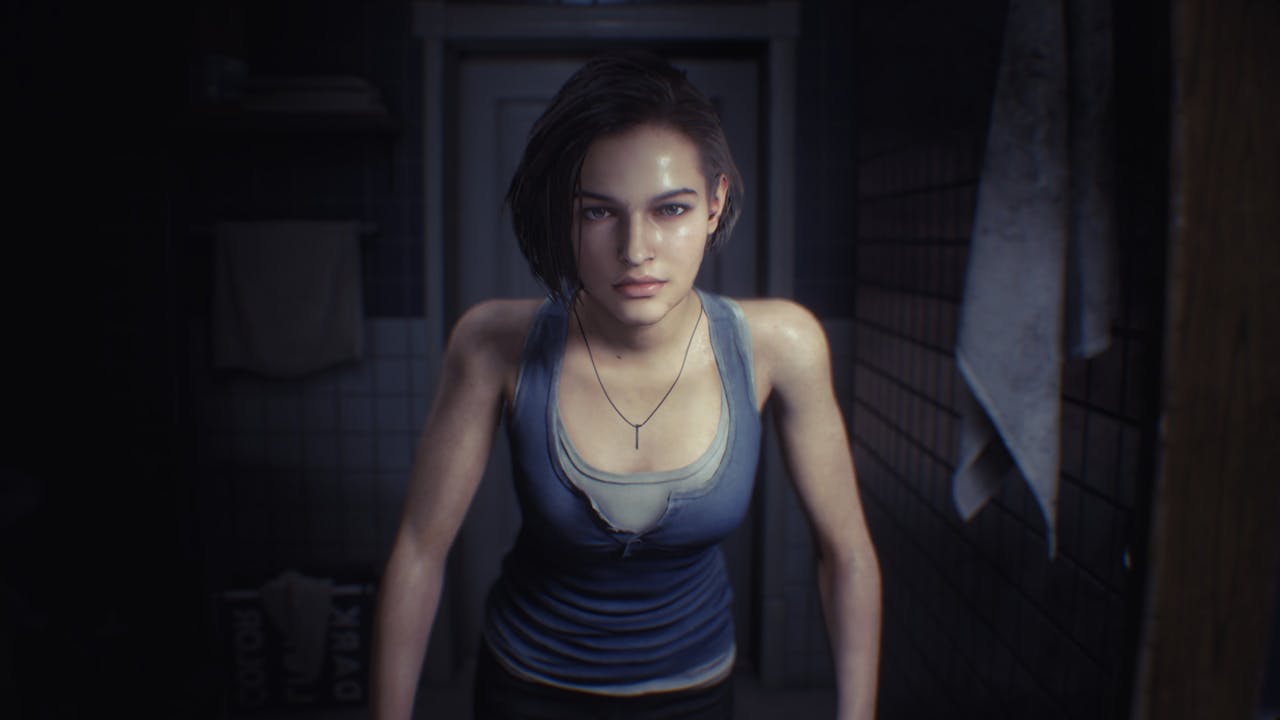 Special Operations Agent Jill has appeared in a number of the Resident Evil games over the years - including, Resident Evil 5, Resident Evil 3: Nemesis, Resident Evil: Revelations and Resident Evil: Operation Raccoon City - with the Resident Evil 3 remake being her most recent outing in the survival horror franchise.
Now with new looks and a new voice actor bringing her to life in the recent remake, Jill must once again go through the nightmare of escaping the dreaded Nemesis and flesh-eating zombies populating the streets of Raccoon City.
She's a natural born survivor and, despite a brief evil stint during Resident Evil 5 when she was under the control of Albert Wesker, has always had her teammates' back when the going gets tough.
Give her a Grenade Launcher or shotgun and she'll clean up these streets in no time!
Kassandra - Assassin's Creed Odyssey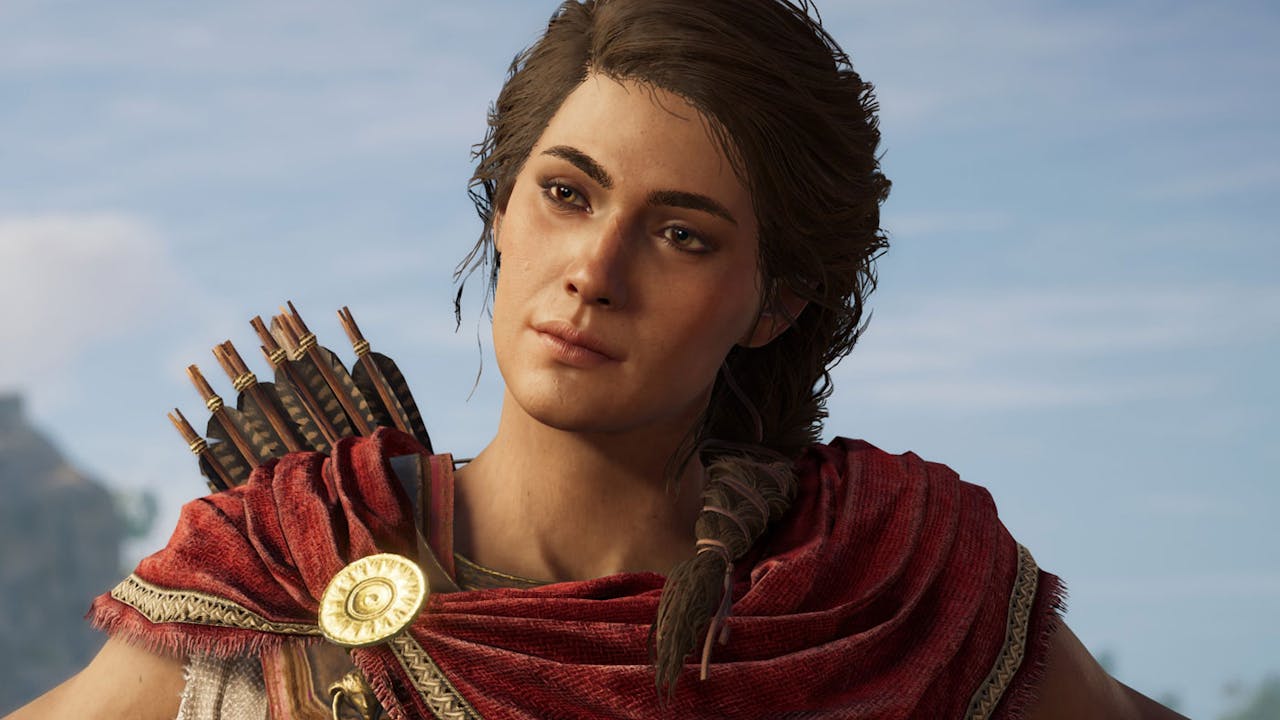 Descendant of the Spartan warrior King Leonidas I, Kassandra is no ordinary mercenary for hire in Assassin's Creed Odyssey. After the emergence of the Cult of Kosmos in Ancient Greece, her world changes drastically as she is thrown into a heated battle during the Peloponnesian War, quickly becoming known as the 'Eagle Bearer' by friends and foes alike.
Despite no hidden blades as this point in the AC timeline, Kassandra wields the broken spear of her grandfather alongside a huge choice of player-preference weapons. Due to her Spartan training from a young age, she's more than capable of fending off multiple foes in large-scale battles or smaller confrontations - and, like her brother Alexios, she can charm the skin off a snake with her flirtatious skills.
Amaterasu - Okami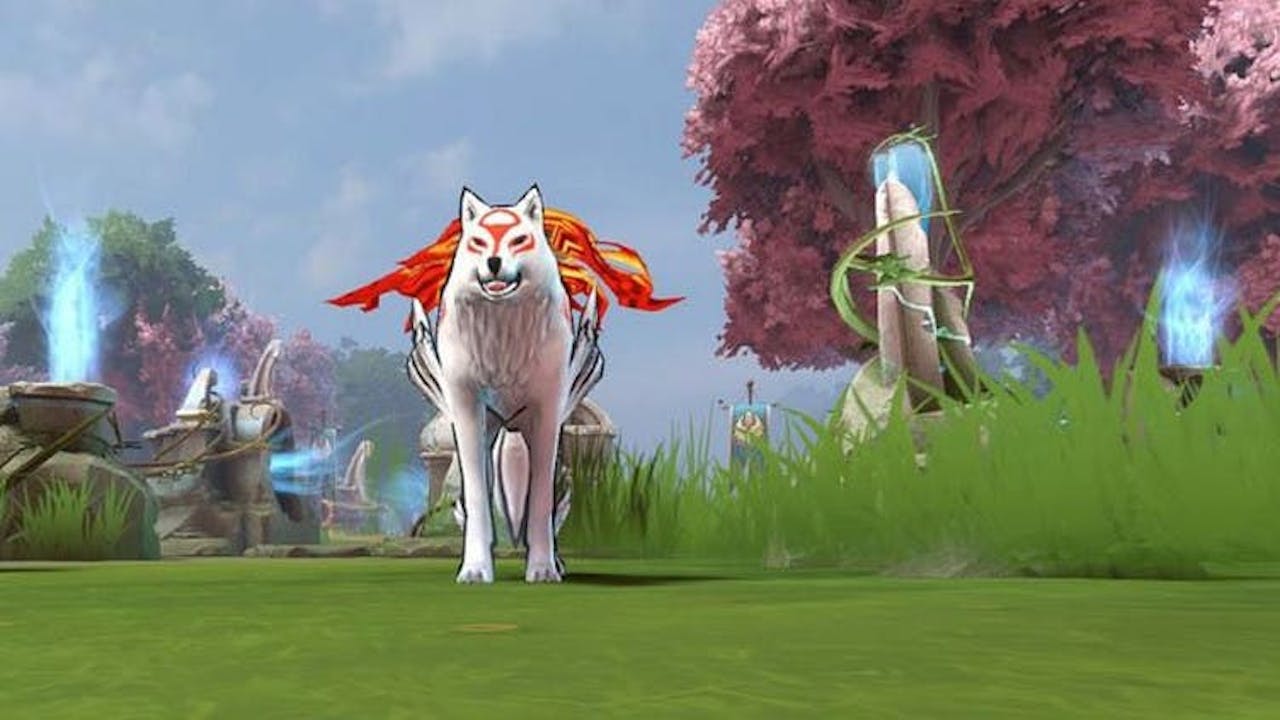 The first animal female protagonist on our list, and a worthy name indeed!
Amaterasu is a Japanese sun goddess who inhabits the form of a legendary white wolf, Shiranui in the critically-acclaimed Okami. She's able to harness magical abilities and Celestial Brush techniques, a creative method of progressing through environments and even attacking enemies.
Venturing through the beautiful Sumi-e ink art style world, she must confront and defeat Orochi, the eight-headed demon responsible for turning Nippon into a ruined wasteland.
As well as appearing as a playable character in the Marvel vs. Capcom 3: Fate of Two Worlds and Ultimate Marvel vs. Capcom 3 rosters, Capcom also submitted Amaterasu as a courier mod in the Dota 2 Steam Workshop — which was accepted - as well as a Amaterasu inspired Palico costume in Monster Hunter: Generations.
Ellie (The Last of Us)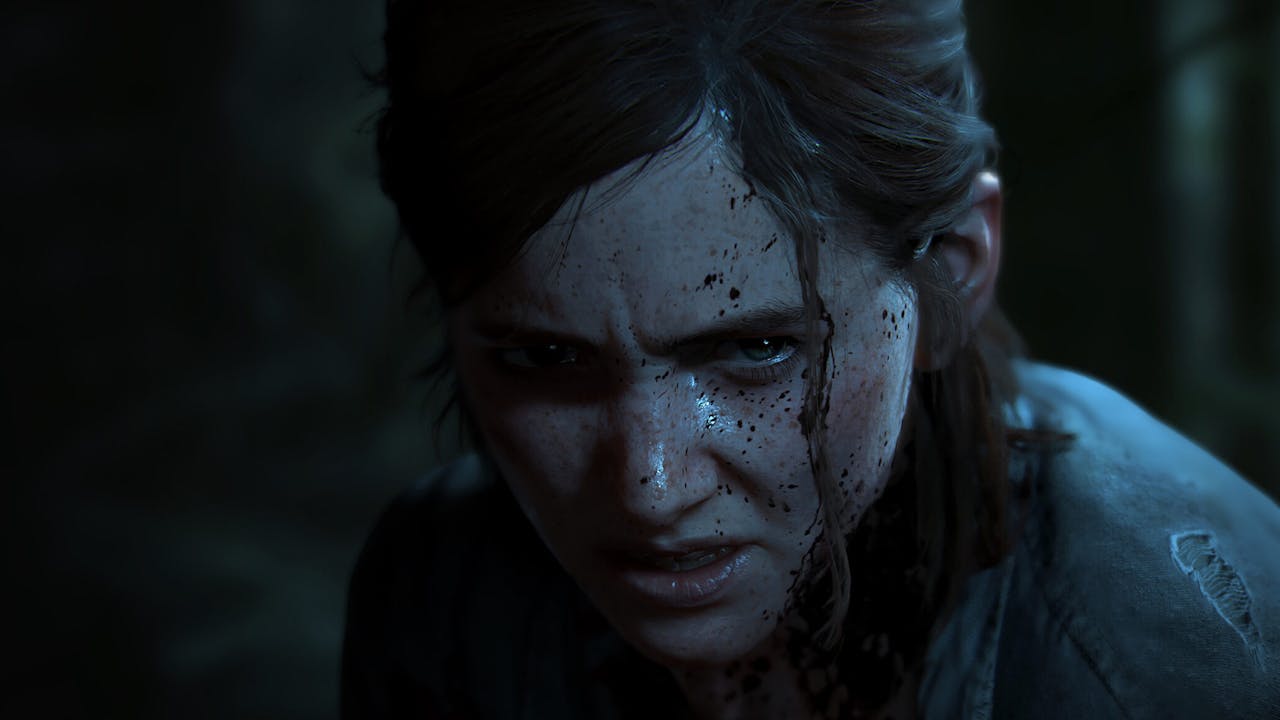 'Kiddo' has been through a lot over the course of The Last of Us games, transforming from a fairly unskilled 14-year-old civilian relying on the support of Joel, to becoming a fully fledged survivor and ultimate bad ass.
By The Last of Us Part II, Ellie can overpower infected and rival human gangs alike - her firearm and combat skills have become much more efficient and her survival abilities are greatly enhanced as she's able to craft arrows for hunting.
She's also pretty darn good with an acoustic guitar too!
Ellie suffers from a case of monophobia (the fear of being alone) and in some ways this is an advantage as she looks out for those close to her, taking a much more dominant role in helping herself and other survive in a post-apocalyptic USA.
Commander Shepard (Mass Effect)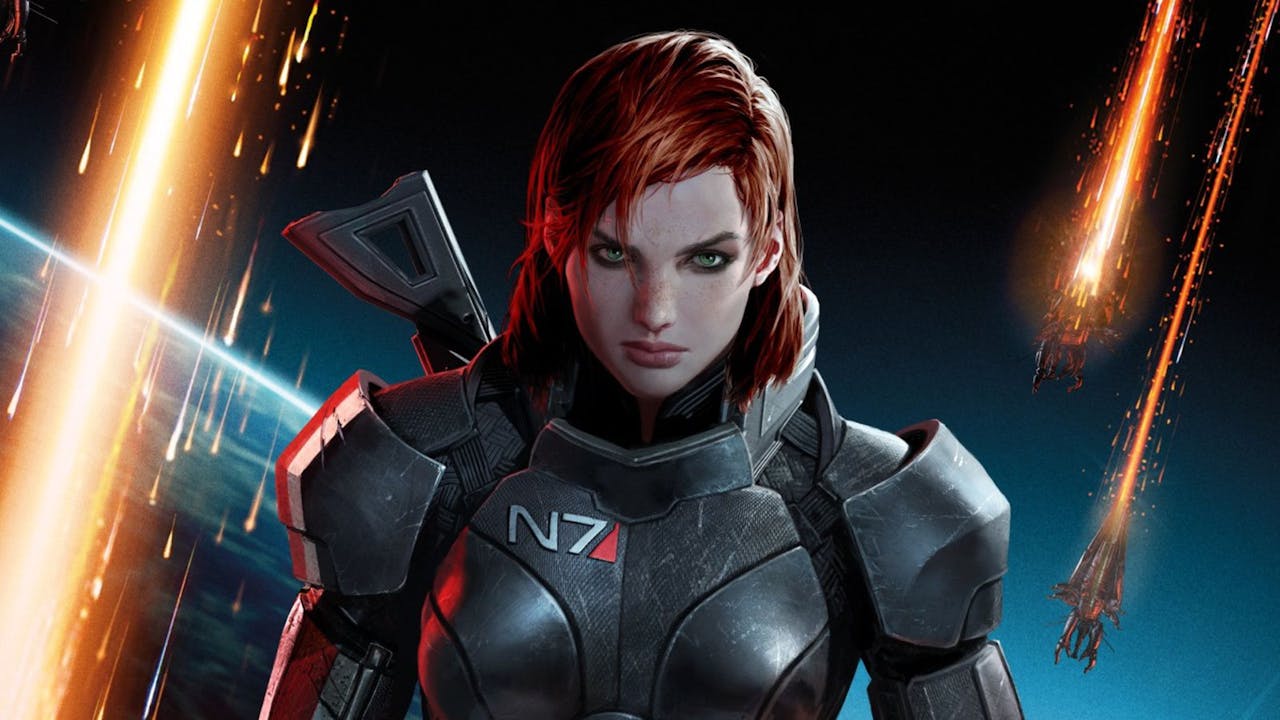 A graduate of the Systems Alliance N7 special forces program, Commander Shepard is the protagonist of the original Mass Effect Trilogy with the oh so little task of defending the galaxy from a deadly race of mechanical beings known as the Reapers.
Although her appearance and personality are decided by the players' actions, Shepard possesses the combat skills that pay the bills, and the sweet talking charisma too. She shows her supremacy over fellow soldiers in battles across the galaxy, which sees her efforts rewarded as she becomes the first human to ever join the Spectres - an elite special task force sworn by the Citadel Council.
Samus Aran (Metroid)
It came as quite a surprise to some players back in the day when Metroid protagonist Samus Aran was unveiled as a female at the end of the original game - and this historical moment actually saw the intergalactic bounty hunter recognized by the Guinness World Records as "enduringly popular" and as the "first playable human female character in a mainstream video game".
Genetically enhanced, Samus uses her cybernetic Power Suit and primary Arm Cannon to protect the galaxy from pesky Space Pirates trying to harness the power of the parasitic Metroid creatures, as well as fighting off a few nasty space monsters along the way.
In the meantime, you can find her kicking ass with the likes of Pikachu, Mario, Link, Sonic, PAC-MAN and many others in Super Smash Bros. Ultimate.
Find a whole host of female protagonist PC games and much more on the Fanatical Store!
-
We can all choose to challenge and call out gender bias and inequality. We can all choose to seek out and celebrate women's achievements. Collectively, we can all help create an inclusive world.
As part of International Women's Day, we #ChooseToChallenge
Raise your hand high to show you're in and that you commit to choose to challenge and call out inequality.
---
---
Share this post