Easy to pick up, difficult to master! See how far your skills will take you with our top picks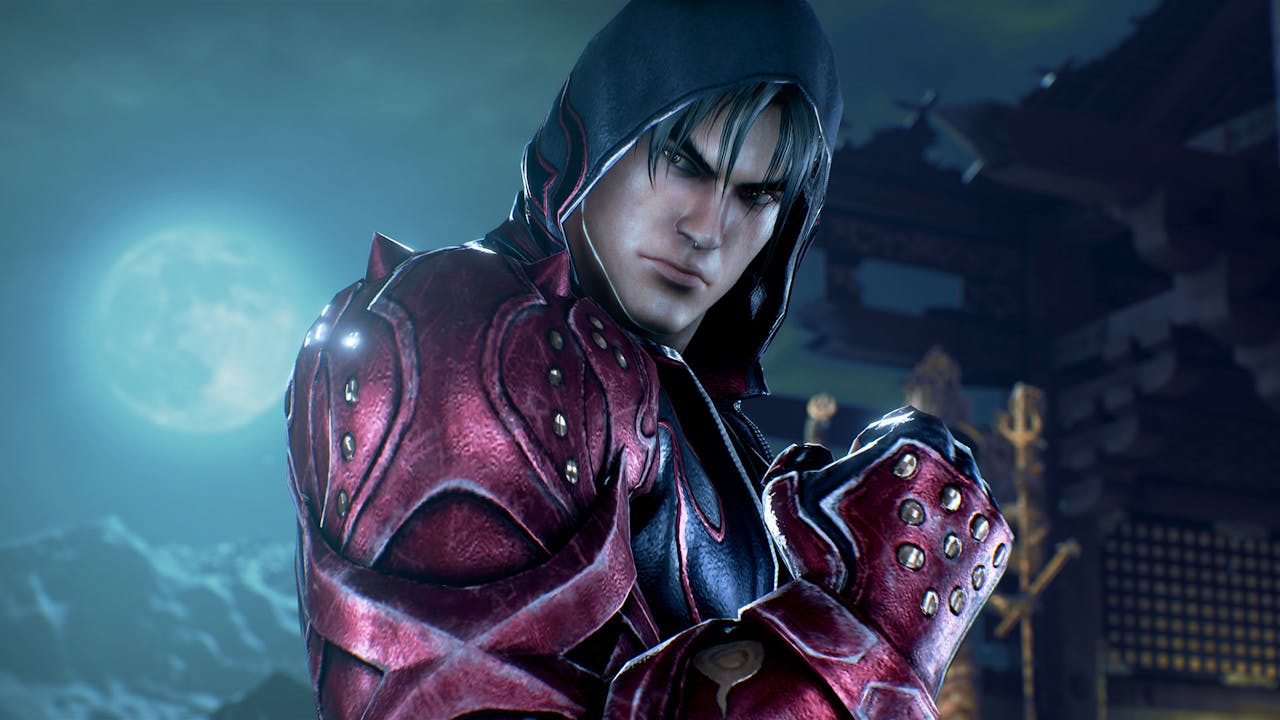 From arcade machines to your PC, fighting games have come a long way. Now with internet speeds being lightning fast and controllers and fight sticks becoming more accessible, there's no excuse to not dive into the world of fighting games on your PC.
With loads of brilliant fighting games coming out it can be difficult to pick just a few that you should try. But fear not, we've battled our way through a bunch of brawlers and have come up with our top list of the best fighting games for PC gamers.
Street Fighter V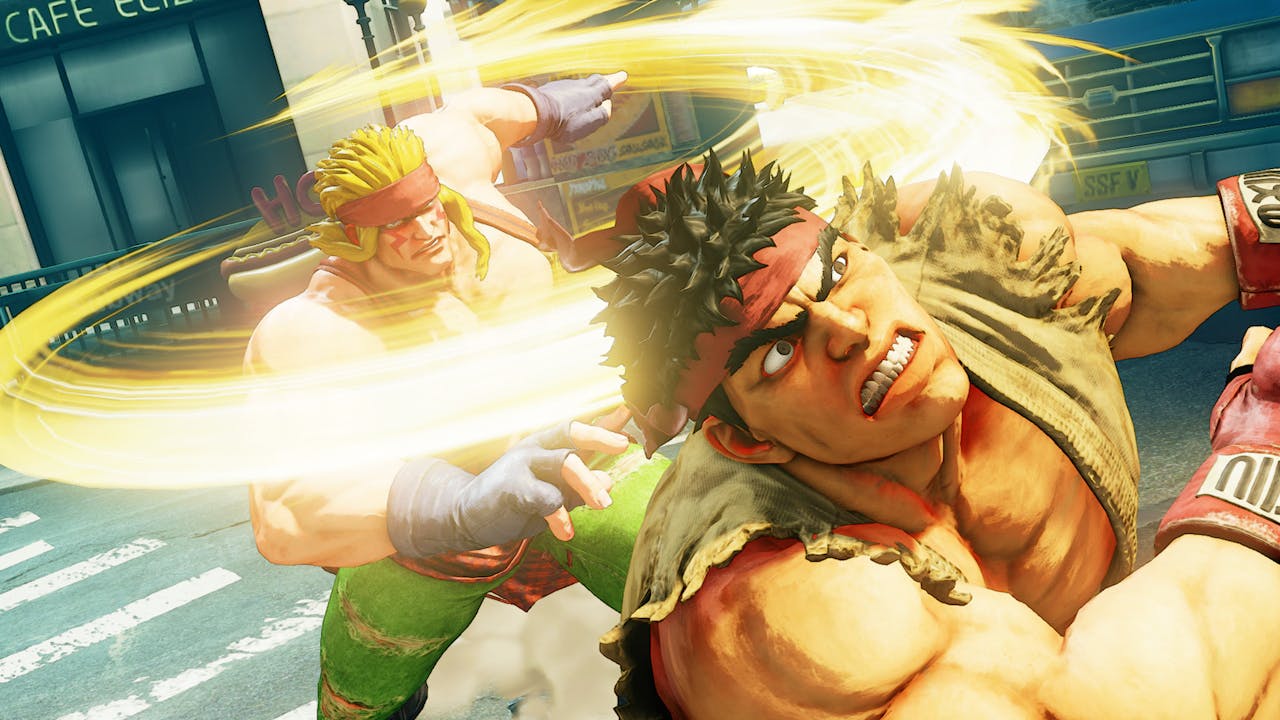 The Street Fighter series is synonymous for many with the fighting game genre, and with good reason. Street Fighter II set the world ablaze and that fire has never stopped burning.
Now, with Street Fighter V, the series continues to never pull its punches, bringing some of the most precise battling available anywhere. Street Fighter V has seen some huge updates since its release, meaning even for veteran players who've taken a break, there's plenty to return to.
There's also the Street Fighter V: Champion Edition, which includes the base game, all 24 available characters up to Season 4 (40 in total), and all 2,000+ pieces of add-on content!
GUILTY GEAR Xrd -REVELATOR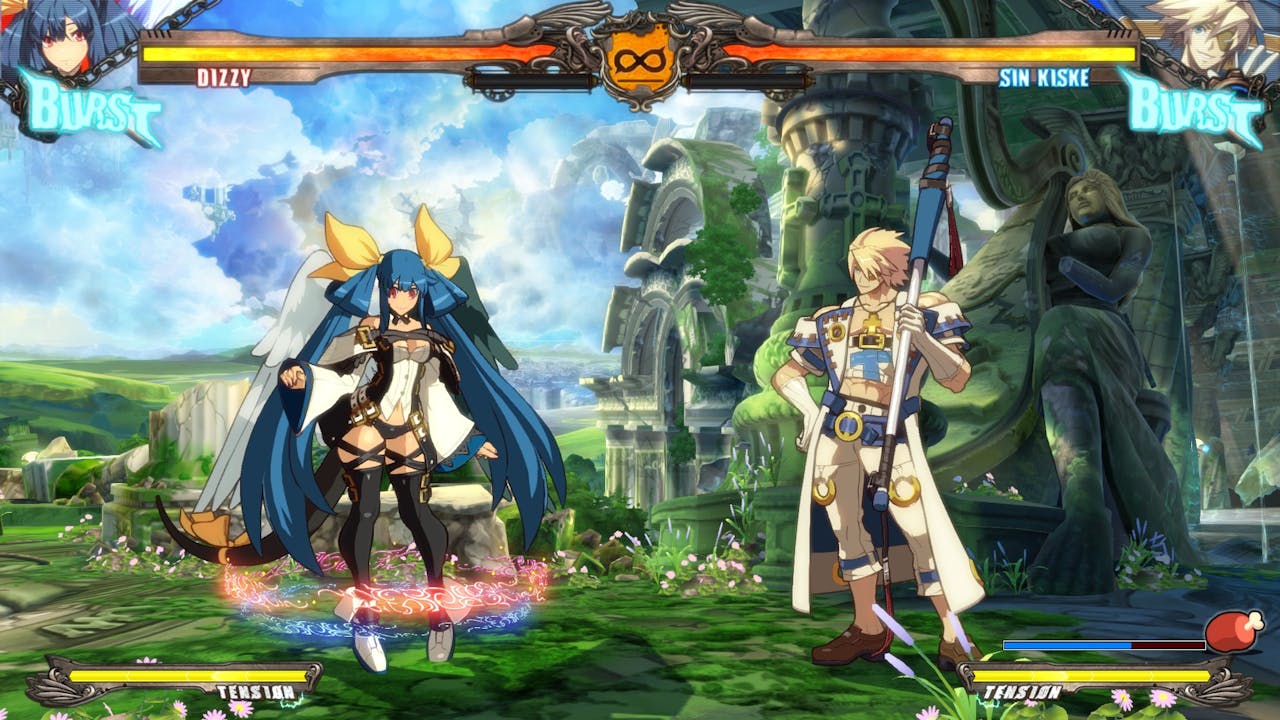 If you want more for your money then GUILTY GEAR Xrd -REVELATOR is the fighting game for you. Filled with characters, stunning artwork, game modes, and a tight fighting system, this is one of the best fighting games for PC gamers.
But that's not all, with the GUILTY GEAR Xrd REV 2 Upgrade DLC, GUILTY GEAR Xrd -REVELATOR got even better. Rebalancing all the characters, adding new characters, and updating almost every aspect of the game means that it's almost a fresh experience.
TEKKEN 7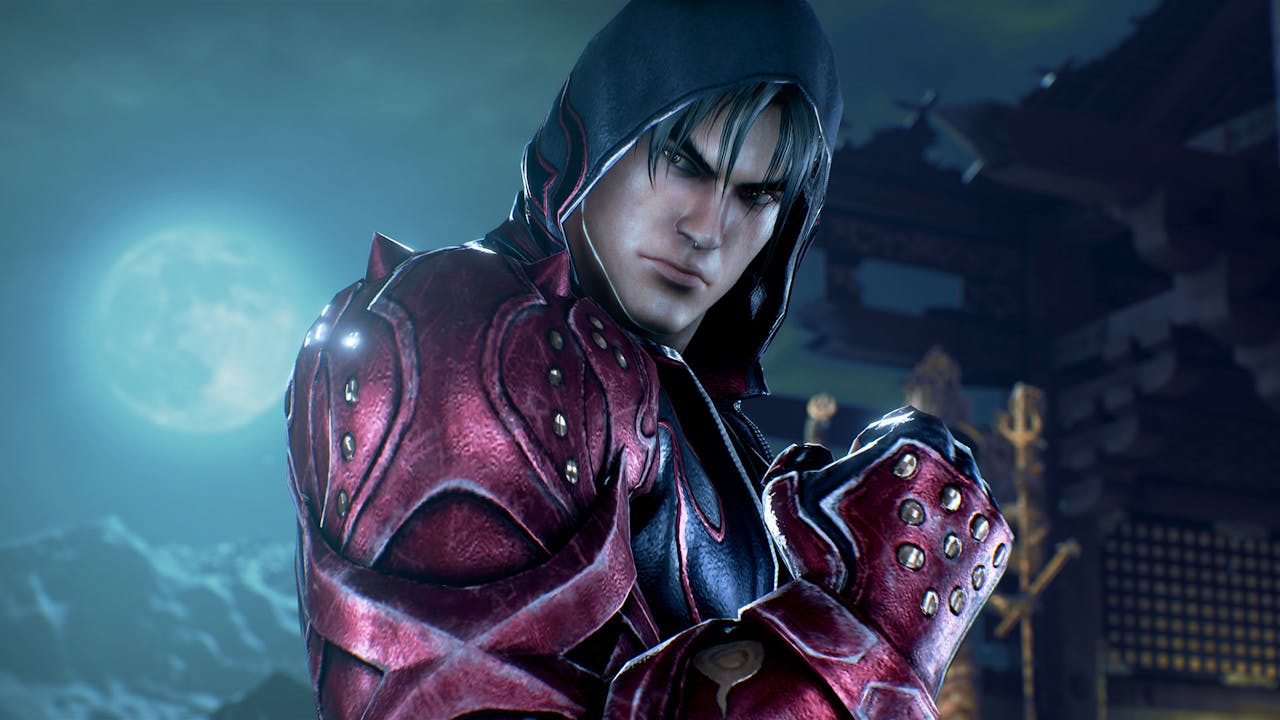 The Tekken series goes right back to the original PlayStation and with TEKKEN 7 the series comes to PC in style. Tekken has always been fairly simple to pick up but with a huge skill-ceiling, and TEKKEN 7 is no exception.
It has an intense fighting system that combines brutal action with a roster of characters that play completely differently to each other. With a tons to do and lots to master, Tekken 7 is a fighting game that'll have a place on your hard drive for a long time to come.
Treating yourself to the TEKKEN 7 - Ultimate Edition will get you the base game plus Season passes 1-3.
Dragon Ball FighterZ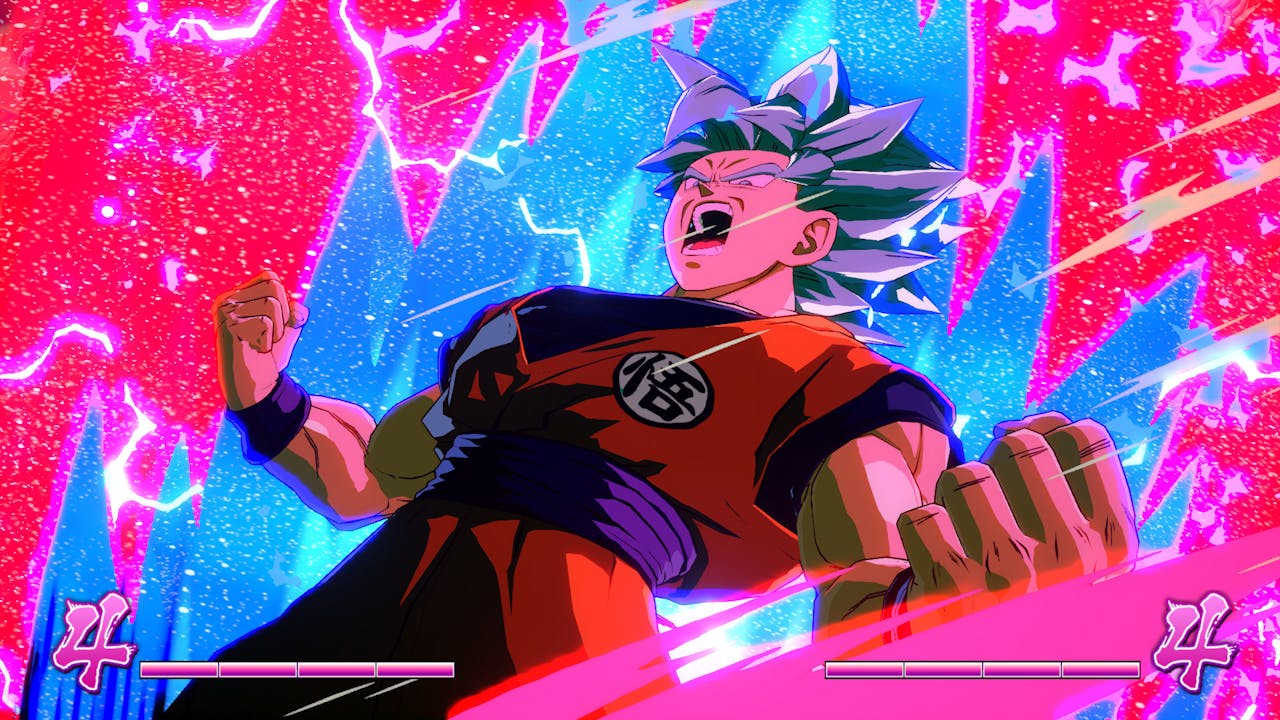 The dream finally came true in Dragon Ball FighterZ, you finally get to feel like you're part of the anime. There's a lot to recommend about Dragon Ball FighterZ from it's great combat system to its brilliant story mode, but the best part is simply how it looks.
It looks perfect. Every character, attack, background, and special move is replicated perfectly from the anime.
If you spent years watching Goku and his pals defend the Earth from danger, this is the perfect game for you. Take your power level to well over 9,000 with the Dragon Ball FighterZ - Ultimate Edition, which includes the base game, FighterZ Season Pass, Anime Music Pack and Commentator Voice Pack!
Injustice 2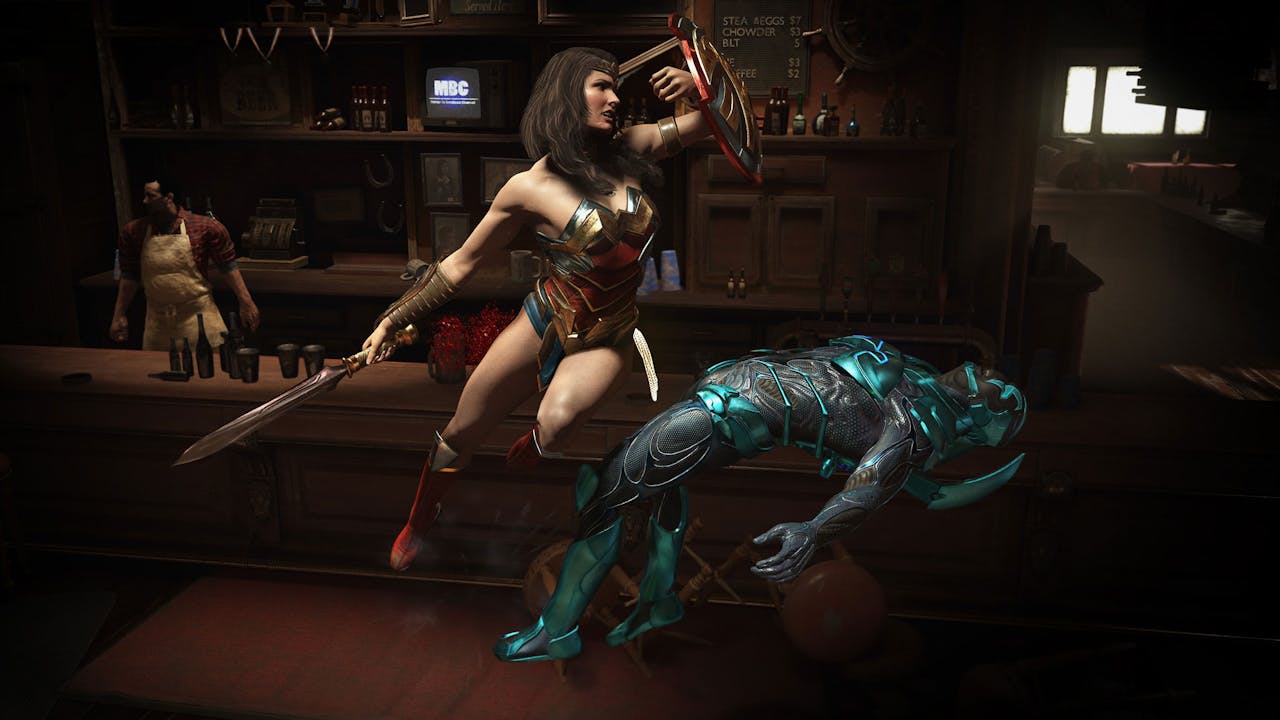 The original Injustice saw us experience a dark take on beloved DC characters, and with Injustice 2 the original game isn't only bettered, it's mastered. The game sees you not only experience the tight combat that NetherRealm Studios are renowned for, but it also includes a wonderful story mode for each character filled with cutscenes of a quality that's unsurpassed.
Injustice 2's special attacks are also worth a mention here, if you've ever wanted to see The Flash take a foe back in time to smack them against the Sphinx - and who hasn't - then Injustice 2 is the one for you. Taking the fight to another level with the Injustice 2 - Legendary Edition will get you the base game and all downloadable content including 10 additional characters and five Premiere Skins!
BlazBlue: Cross Tag Battle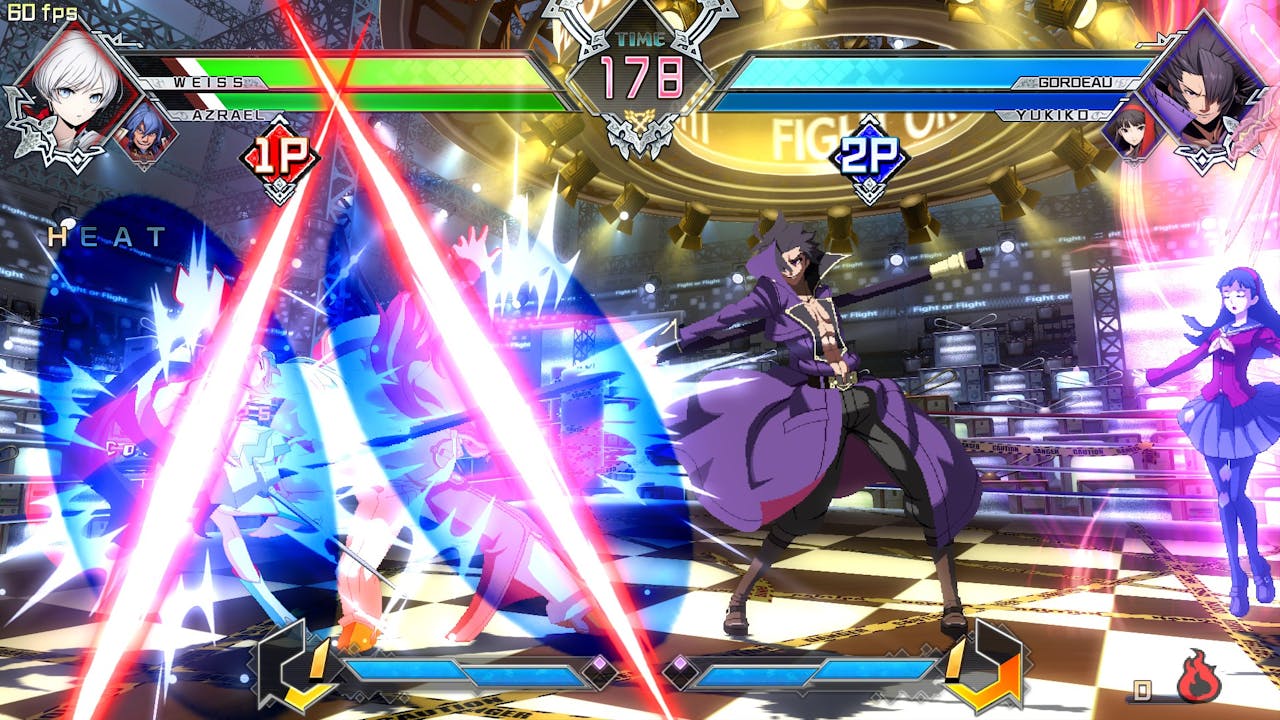 The BlazBlue series has a long history of brilliant fighting games but in BlazBlue: Cross Tag Battle the series got some extra support. Tagging in characters from Persona, Under Night In-Birth, and RWBY, BlazBlue: Cross Tag Battle gives you an enormous amount of characters to play as.
With a fighting system that's been tweaked to make it more accessible to newcomers with a skill-ceiling that rewards fighting game veterans, BlazBlue: Cross Tag Battle is a worthy pick as one of the best fighting games for PC gamers.
M.U.G.E.N.
If you can imagine it, it's in Mugen. This freeware fighting game has a roster of fighters numbering in the thousands, if not more.
Mugen's content is created by the community, meaning if there's a stage you want to fight on or a fighter you want to play on, chances are someone's made it already. Want to see Goku fight the pistol from Doom? It's in there.
Want to see Captain America take on a Tetris brick? Yep, you guessed it, you can do it in Mugen. Some truly amazing matchups are available here, making Mugen an essential play for anyone wanting something a little different.
Rivals of Aether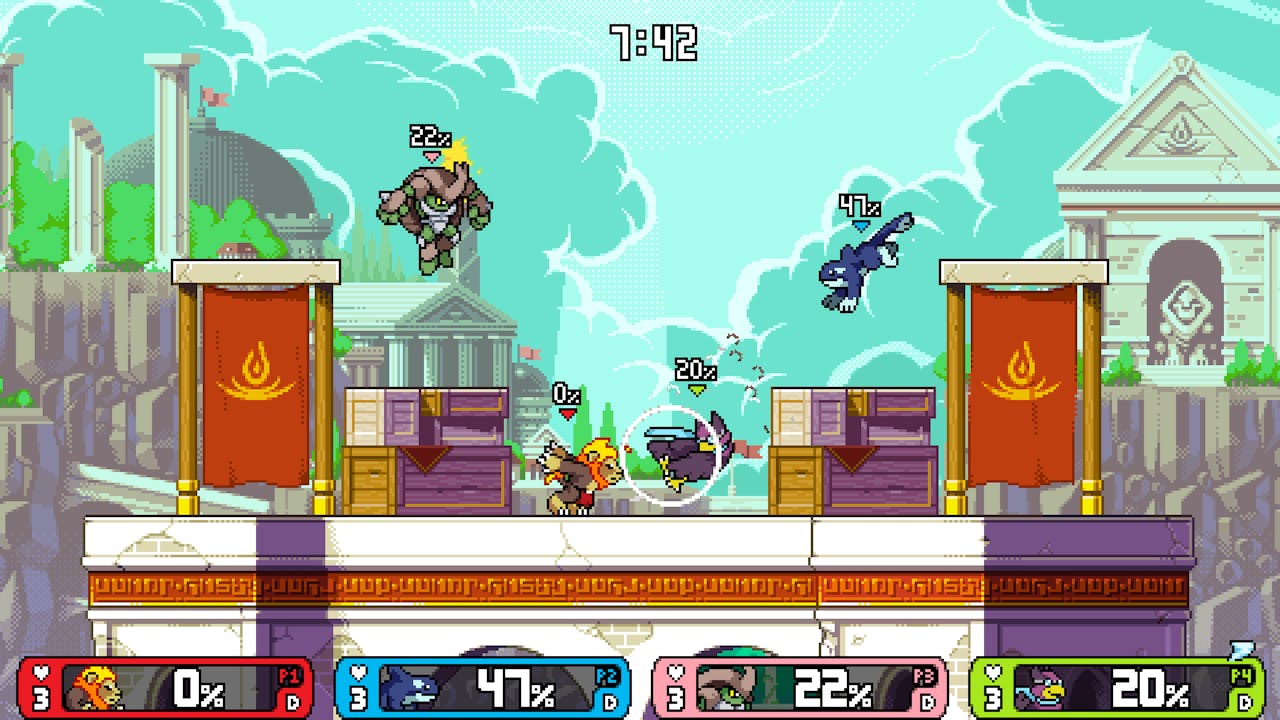 We've seen some big names on this list but how about something a little more indie? Rivals of Aether is an indie fighting game with perfect controls, great characters, and an engaging story mode.
Think a PC alternative to Super Smash Brothers Melee and you'll be close to how it feels to play Rivals of Aether. It doesn't just feature 1v1 modes and a story mode, but also an endless Abyss Mode which sees you take on endless waves of shadowy fighters.
The Abyss Mode alone is reason enough to check this out, as beating a friend's score is a thrill that cannot be matched.
SOULCALIBUR VI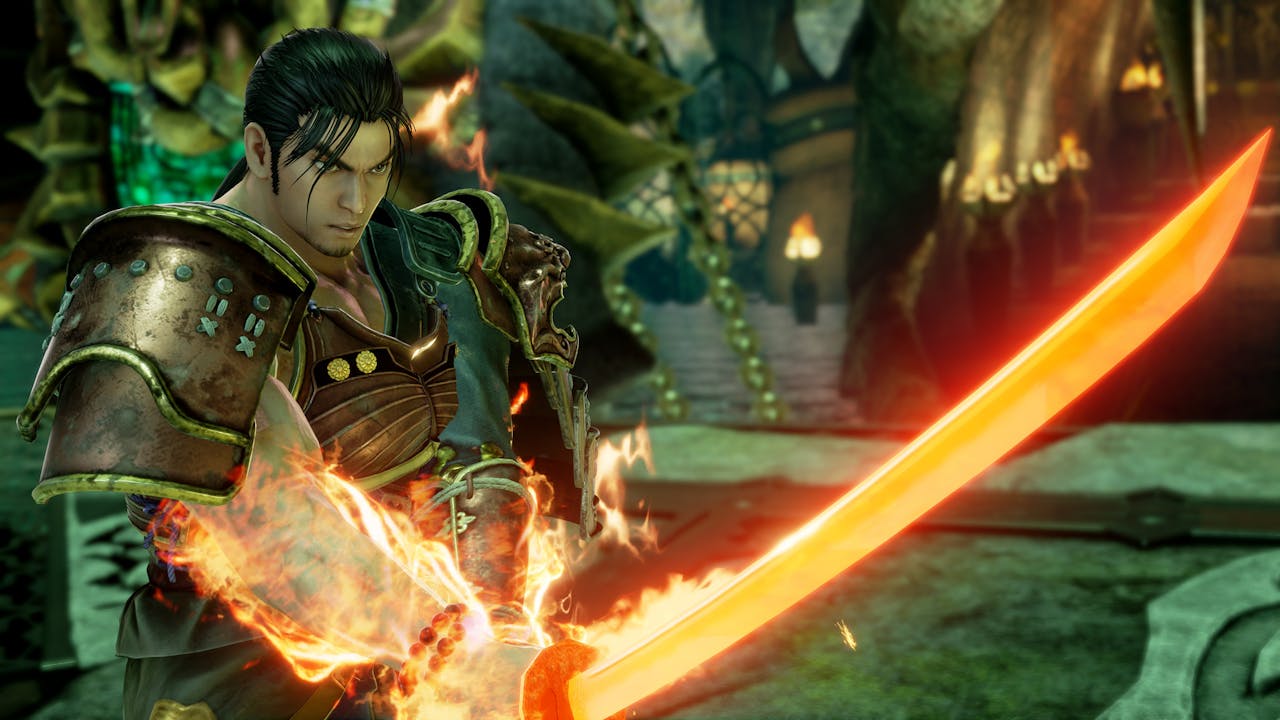 You may have played a SOULCALIBUR game before but SOULCALIBUR VI isn't afraid to mix up the formula. Bandai Namco have taken the game apart and introduced new battle mechanics, new game modes, and new characters to make sure that this entry in the series feels fresh to everyone who tries it out.
The SOULCALIBUR series always promises some great action, and SOULCALIBUR VI brings that in bombastic style to the PC. Opt for the SOULCALIBUR VI Deluxe Edition, and you'll receive the base game and Season Pass 01 content!
Mortal Kombat 11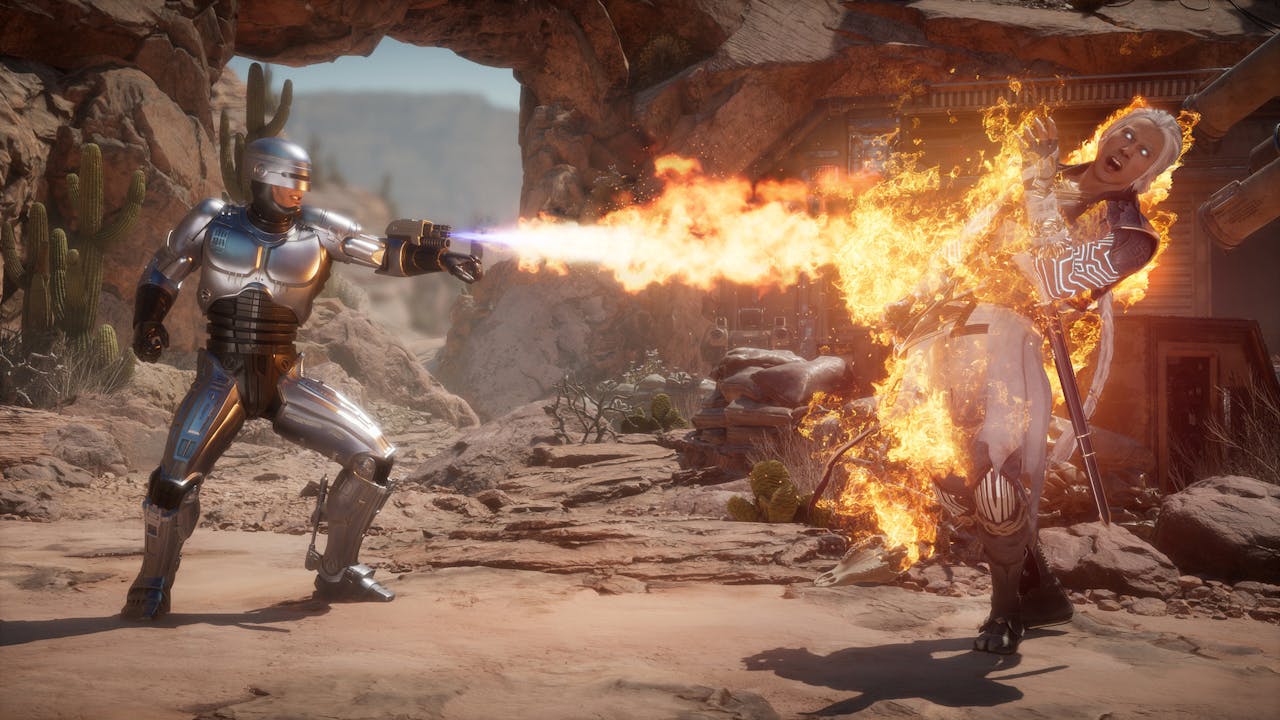 Now on its eleventh entry, the Mortal Kombat series shows no signs of flagging, and with the games this good we're glad they continue to be made. With a huge roster of fighters to choose from each armed with unique deadly attacks, fatalities, friendship finishing moves, and more, you'll have a lot to master in Mortal Kombat 11 as you dive into its world of brutal 1v1 kombat.
Now, with Robocop, Rambo, and Terminator added into the mix, you can even recreate your dream 80s action film mashup - all in hideously wonderful gory style. For first time in the franchise, NetherRealm has launched a story expansion in the form of Mortal Kombat: Aftermath, which progresses from the end of the base game's storyline and into a brand-new battle as you enlist the help of some unlikely allies and familiar foes.
THE KING OF FIGHTERS XIV STEAM EDITION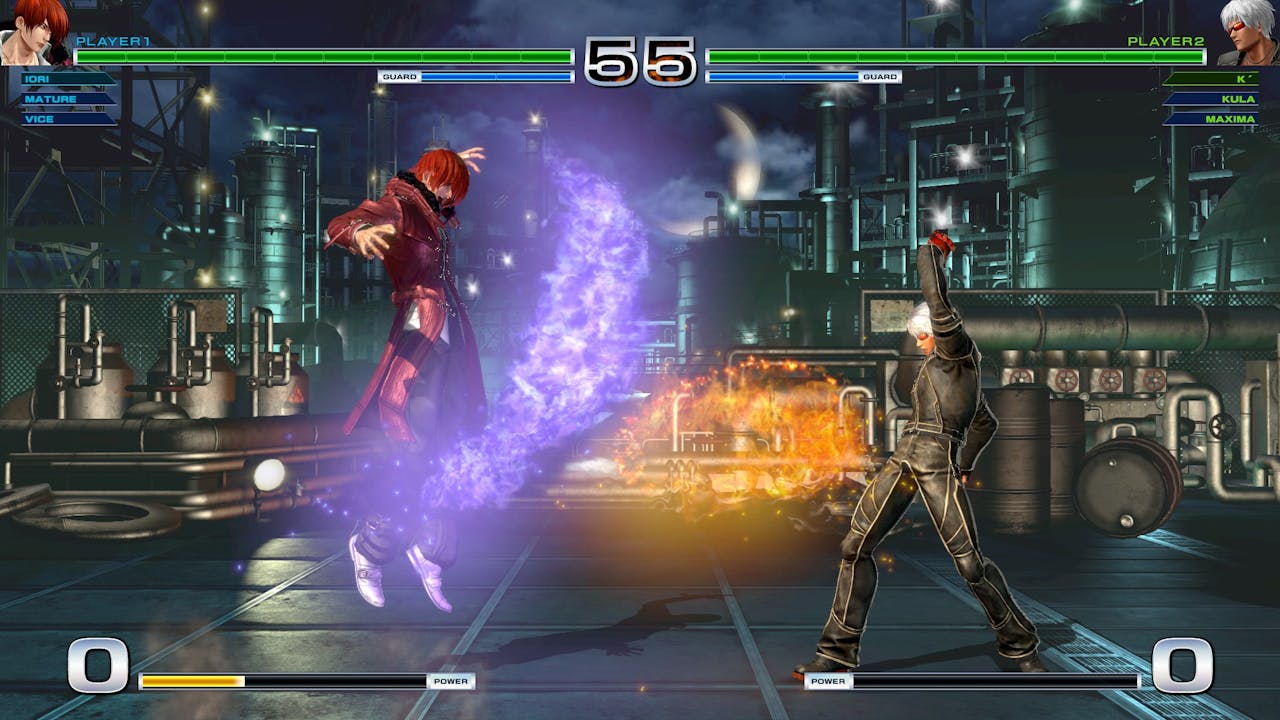 Show your strength in the newest entry in the acclaimed KOF series and enjoy a huge roster of battle-ready warriors in THE KING OF FIGHTERS XIV STEAM EDITION. Not only does KOF 14 have a brand new exciting story arc, the 'Very Positive' rated title features one of the largest character rosters ever in the series with 50 playable characters ready for epic battles.
You'll also get to duke it out with as many as six people (three players on each team) in VS Online Party Battle, and feel the heat of an authentic fighting game tournament experience. The combo system has evolved in KOF XIV, allowing players to execute a CLIMAX SUPER SPECIAL MOVE from a SUPER SPECIAL MOVE in the same combo for astonishing damage.
Epic fighting games can be found right here on the Fanatical Store - grab them now!
-
Article by Alexander McHugh
---
---
Share this post