Make Christmas awesome with incredible deals, exclusive bundles and free gifts!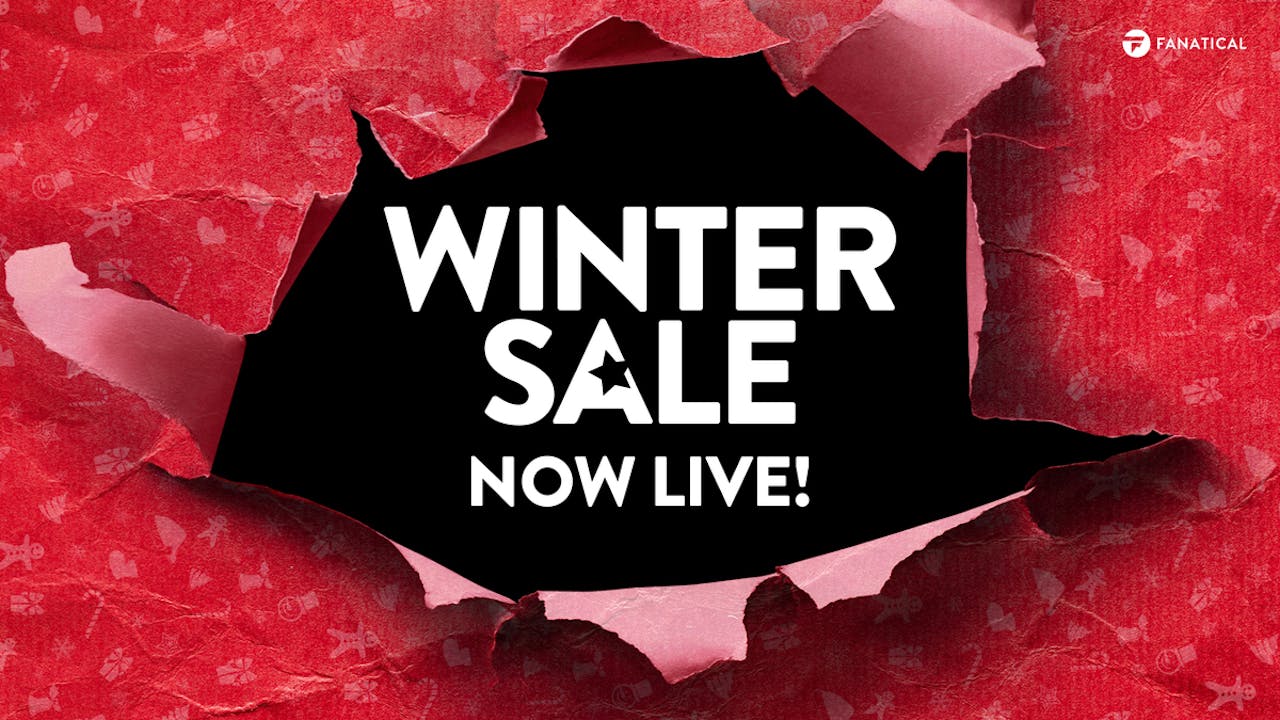 Who needs Santa when you've got Fanatical? Our Winter Sale has arrived and we're bringing you thousands of deals, incredible bundles and more coming your way!
As well as over 1,000 deals available right now, we'll be adding even more games to the Winter Sale as the sale progresses. You can also find some great 24 and 48-hour Star Deals with best-ever savings too.
Below, you'll be able to find the top deals highlighted across the sale, as well as other announcements coming during this festive period.
Win gaming gifts worth over $2k this Christmas!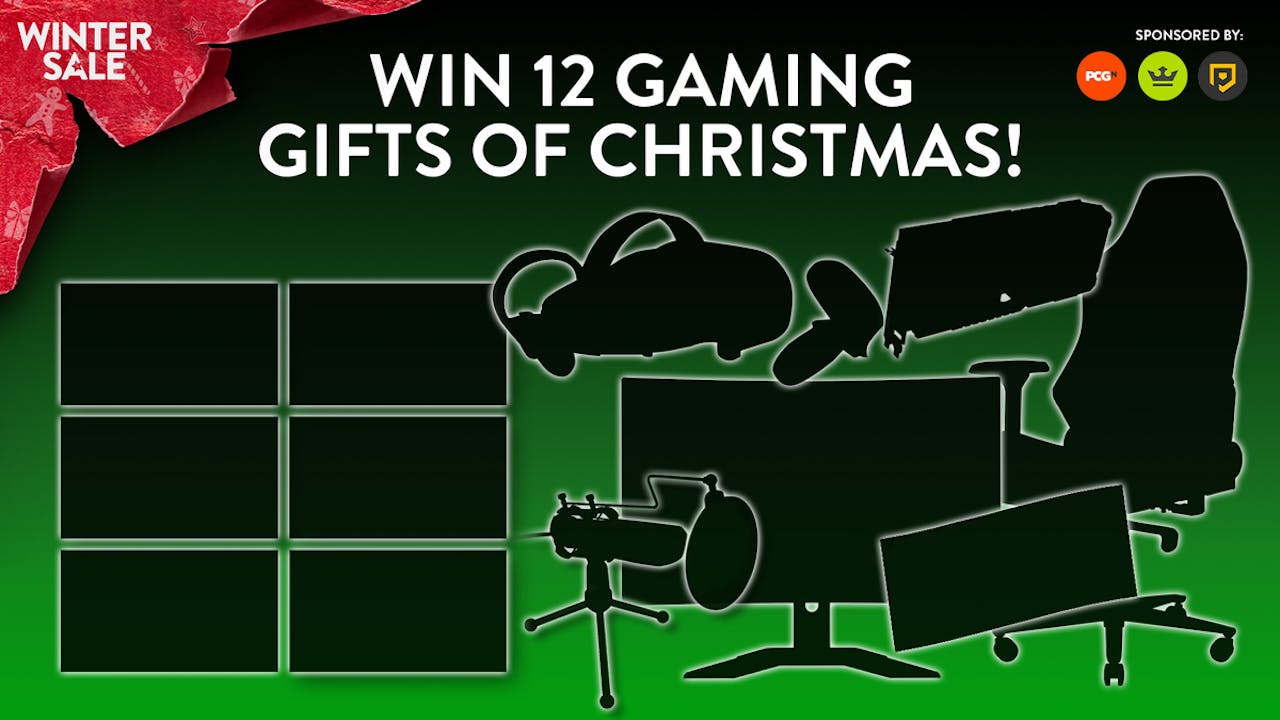 Have you entered our 12 Gaming Gifts of Christmas contest? We'll be unveiling new prizes included in it each day over a 12-day period, where one lucky winner will bag the lot!
Get a FREE game or gift with your purchase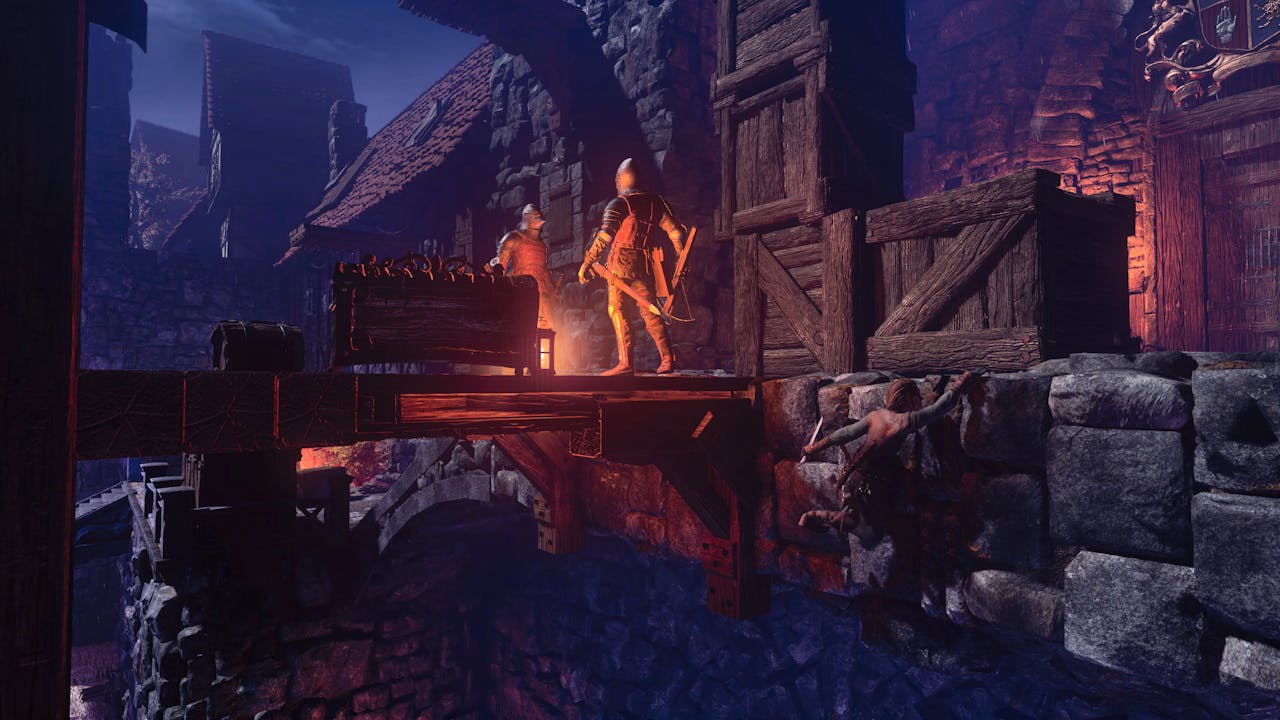 We're putting on our big red suit and straightening out our beard to add a bit of Christmas spirit to your shopping cart with a FREE additional game or gift, when you spend $10+.
Winter Sale - Day One deals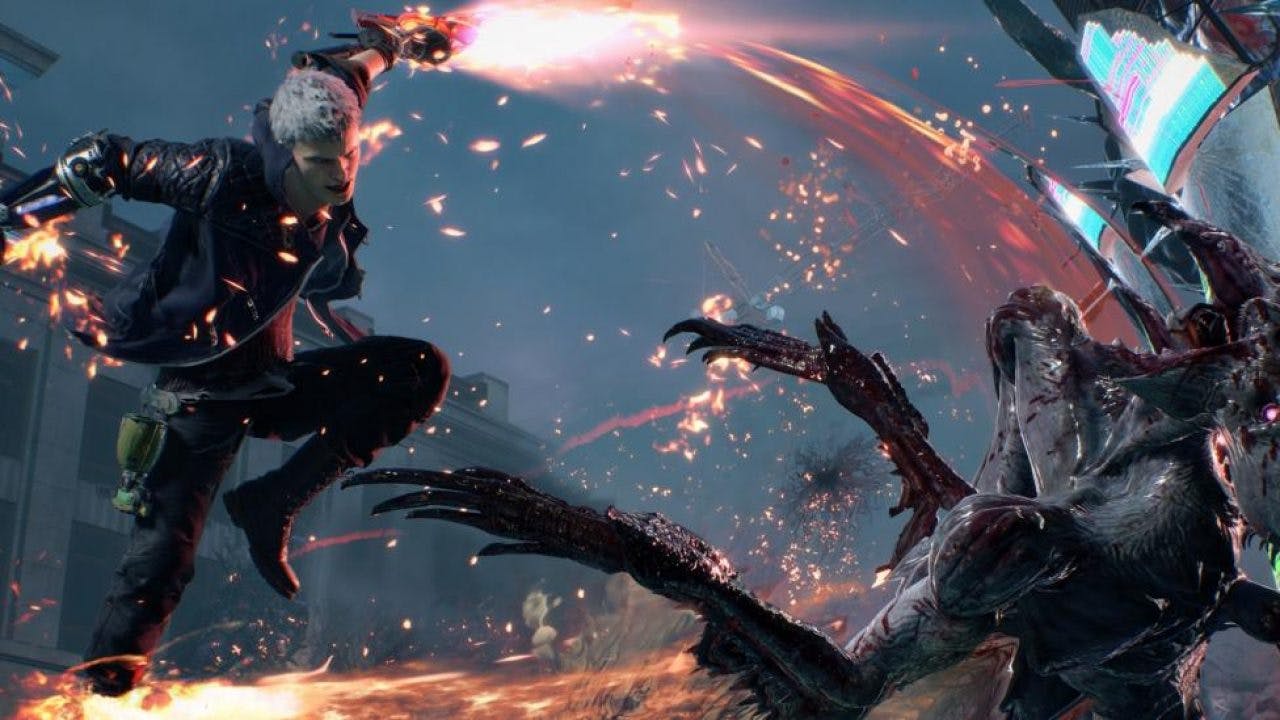 <b><a href="https://www.fanatical.com/game/baldurs-gate-ii-enhanced-edition">Baldur's Gate II: Enhanced Edition</a> - SAVE 50%</b>
<b><a href="https://www.fanatical.com/game/baldurs-gate-enhanced-edition">Baldur's Gate: Enhanced Edition</a> - SAVE 50%</b>
<b><a href="https://www.fanatical.com/game/conan-exiles">Conan Exiles</a> - SAVE 67%</b>
<b><a href="https://www.fanatical.com/game/conan-exiles-complete-edition">Conan Exiles - Complete Edition</a> - SAVE 33%</b>
<b><a href="https://www.fanatical.com/game/devil-may-cry-5">Devil May Cry 5</a> - SAVE 27%</b>
<b><a href="https://www.fanatical.com/game/devil-may-cry-5-deluxe-edition">Devil May Cry 5: Deluxe Edition</a> - SAVE 34%</b>
<b><a href="https://www.fanatical.com/game/dragon-ball-xenoverse-2">DRAGON BALL XENOVERSE 2</a> - SAVE 85%</b>
<b><a href="https://www.fanatical.com/game/dying-light-enhanced-edition">Dying Light: The Following – Enhanced Edition</a> - SAVE 70%</b>
<b><a href="https://www.fanatical.com/game/fast-furious-crossroads-deluxe-edition-early-purchase">FAST & FURIOUS CROSSROADS: Deluxe Edition Early Purchase</a> - SAVE 55%</b>
<b><a href="https://www.fanatical.com/game/fast-furious-crossroads-early-purchase">FAST & FURIOUS CROSSROADS: Early Purchase</a> - SAVE 55%</b>
<b><a href="https://www.fanatical.com/game/ghostrunner">Ghostrunner</a> - SAVE 20%</b>
<b><a href="https://www.fanatical.com/game/hell-let-loose">Hell Let Loose</a> - SAVE 33%</b>
<b><a href="https://www.fanatical.com/game/icewind-dale-enhanced-edition">Icewind Dale: Enhanced Edition</a> - SAVE 50%</b>
<b><a href="https://www.fanatical.com/game/iron-harvest">Iron Harvest</a> - SAVE 25%</b>
<b><a href="https://www.fanatical.com/game/iron-harvest-deluxe-edition">Iron Harvest - Deluxe Edition</a> - SAVE 25%</b>
<b><a href="https://www.fanatical.com/game/kenshi">Kenshi</a> - SAVE 40%</b>
<b><a href="https://www.fanatical.com/game/metro-exodus">Metro Exodus</a> - SAVE 61%</b>
<b><a href="https://www.fanatical.com/game/metro-exodus-gold-edition">Metro Exodus - Gold Edition</a> - SAVE 66%</b>
<b><a href="https://www.fanatical.com/dlc/monster-hunter-world-iceborne">Monster Hunter World: Iceborne</a> - SAVE 44%</b>
<b><a href="https://www.fanatical.com/dlc/monster-hunter-world-iceborne-deluxe-edition">Monster Hunter World: Iceborne Digital Deluxe</a> - SAVE 40%</b>
<b><a href="https://www.fanatical.com/game/monster-hunter-world-iceborne-master-edition">Monster Hunter World: Iceborne Master Edition</a> - SAVE 47%</b>
<b><a href="https://www.fanatical.com/game/monster-hunter-world-iceborne-master-edition-deluxe">Monster Hunter World: Iceborne Master Edition Deluxe</a> - SAVE 45%</b>
<b><a href="https://www.fanatical.com/game/monster-hunter-world">MONSTER HUNTER: WORLD</a> - SAVE 41%</b>
<b><a href="https://www.fanatical.com/game/my-time-at-portia">My Time At Portia</a> - SAVE 64%</b>
<b><a href="https://www.fanatical.com/game/neverwinter-nights-enhanced-edition">Neverwinter Nights: Enhanced Edition</a> - SAVE 50%</b>
<b><a href="https://www.fanatical.com/game/ni-no-kuni-ii-revenant-kingdom">Ni no Kuni II: Revenant Kingdom</a> - SAVE 85%</b>
<b><a href="https://www.fanatical.com/game/ni-no-kuni-ii-revenant-kingdom-the-princes-edition">Ni no Kuni II: Revenant Kingdom - The Prince's Edition</a> - SAVE 85%</b>
<b><a href="https://www.fanatical.com/game/outward">Outward</a> - SAVE 66%</b>
<b><a href="https://www.fanatical.com/dlc/outward-the-soroboreans">Outward - The Soroboreans</a> - SAVE 25%</b>
<b><a href="https://www.fanatical.com/game/overcooked-2">Overcooked! 2</a> - SAVE 46%</b>
<b><a href="https://www.fanatical.com/game/resident-evil-2-biohazard-re-2">RESIDENT EVIL 2 / BIOHAZARD RE:2</a> - SAVE 63%</b>
<b><a href="https://www.fanatical.com/game/resident-evil-2-biohazard-re-2-deluxe">RESIDENT EVIL 2 / BIOHAZARD RE:2 - Deluxe Edition</a> - SAVE 63%</b>
<b><a href="https://www.fanatical.com/game/resident-evil-3">RESIDENT EVIL 3</a> - SAVE 70%</b>
<b><a href="https://www.fanatical.com/game/sid-meiers-civilization-vi-new-aspyr">Sid Meier's Civilization VI</a> - SAVE 75%</b>
<b><a href="https://www.fanatical.com/game/sid-meiers-civilization-vi-platinum-edition-aspyr">Sid Meier's Civilization VI Platinum Edition</a> - SAVE 67%</b>
<b><a href="https://www.fanatical.com/dlc/sid-meiers-civilization-vi-rise-and-fall-aspyr">Sid Meier's Civilization VI: Rise and Fall DLC</a> - SAVE 60%</b>
<b><a href="https://www.fanatical.com/dlc/sid-meier-s-civilization-vi-gathering-storm-aspyr">Sid Meier's Civilization VI: Gathering Storm</a> - SAVE 60%</b>
<b><a href="https://www.fanatical.com/game/the-walking-dead-the-final-season">The Walking Dead: The Final Season</a> - SAVE 50%</b>
<b><a href="https://www.fanatical.com/dlc/total-war-warhammer-ii-the-twisted-the-twilight">Total War: WARHAMMER II - The Twisted & The Twilight</a> - SAVE 18%</b>
<b><a href="https://www.fanatical.com/game/tropico-6">Tropico 6</a> - SAVE 50%</b>
<b><a href="https://www.fanatical.com/game/tropico-6-el-prez-edition">Tropico 6 - El Prez Edition</a> - SAVE 50%</b>
<b><a href="https://www.fanatical.com/game/warhammer-vermintide-2">Warhammer: Vermintide 2</a> - SAVE 75%</b>
<b><a href="https://www.fanatical.com/game/warhammer-vermintide-2-collectors-edition">Warhammer: Vermintide 2 - Collector's Edition</a> - SAVE 75%</b>
<b><a href="https://www.fanatical.com/game/wasteland-3">Wasteland 3</a> - SAVE 30%</b>
<b><a href="https://www.fanatical.com/game/yakuza-like-a-dragon-day-ichi-edition">Yakuza: Like a Dragon - Day Ichi Edition</a> - SAVE 18%</b>
<b><a href="https://www.fanatical.com/game/yakuza-like-a-dragon-hero-edition">Yakuza: Like a Dragon - Hero Edition</a> - SAVE 18%</b>
<b><a href="https://www.fanatical.com/game/yakuza-like-a-dragon-legendary-hero-edition">Yakuza: Like a Dragon - Legendary Hero Edition</a> - SAVE 18%</b>
<b><a href="https://www.fanatical.com/game/shadow-of-the-tomb-raider-definitive-edition">Shadow of the Tomb Raider: Definitive Edition</a> - SAVE 75%</b>
<b><a href="https://www.fanatical.com/game/rise-of-the-tomb-raider-20-year-celebration">Rise of the Tomb Raider: 20 Year Celebration</a> - SAVE 80%</b>
<b><a href="https://www.fanatical.com/game/sleeping-dogs-definitive-edition">Sleeping Dogs: Definitive Edition</a> - SAVE 85%</b>
<b><a href="https://www.fanatical.com/game/shadow-of-the-tomb-raider-definitive-edition">Shadow of the Tomb Raider: Definitive Edition</a> - SAVE 75%</b>
<b><a href="https://www.fanatical.com/game/deus-ex-mankind-divided-digital-deluxe-edition">Deus Ex: Mankind Divided - Digital Deluxe Edition</a> - SAVE 86%</b>
<b><a href="https://www.fanatical.com/game/deus-ex-mankind-divided">Deus Ex: Mankind Divided</a> - SAVE 86%</b>
<b><a href="https://www.fanatical.com/game/just-cause-3-xxl-edition">Just Cause 3 XXL Edition</a> - SAVE 86%</b>
<b><a href="https://www.fanatical.com/game/just-cause-4-complete-edition">Just Cause 4 Complete Edition</a> - SAVE 75%</b>
<b><a href="https://www.fanatical.com/game/just-cause-3">Just Cause 3</a> - SAVE 85%</b>
<b><a href="https://www.fanatical.com/en/bundle/baldurs-gate-the-complete-saga">Baldur's Gate: The Complete Saga</a> - SAVE 70%
<b><a href="https://www.fanatical.com/en/bundle/everspace-ultimate-edition">Everspace Ultimate Edition</a> - SAVE 82%
Winter Sale - Day Two deals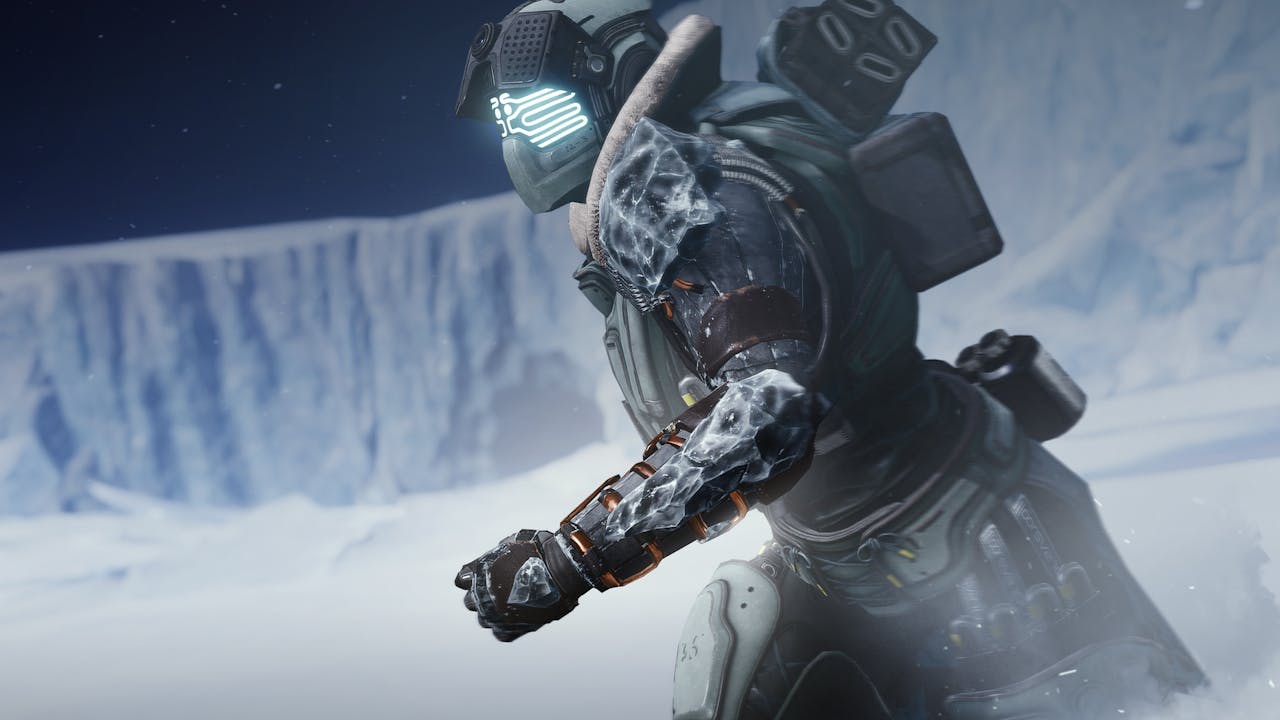 <b><a href="https://www.fanatical.com/game/children-of-morta">Children of Morta</b></a> - SAVE 55%</b>
<b><a href="https://www.fanatical.com/game/destiny-2-legendary-edition">Destiny 2 - Legendary Edition</b></a> - SAVE 38%</b>
<b><a href="https://www.fanatical.com/dlc/destiny-2-beyond-light">Destiny 2: Beyond Light</b></a> - SAVE 28%</b>
<b><a href="https://www.fanatical.com/dlc/destiny-2-beyond-light-plus-season">Destiny 2: Beyond Light + Season</b></a> - SAVE 28%</b>
<b><a href="https://www.fanatical.com/dlc/destiny-2-beyond-light-deluxe-edition">Destiny 2: Beyond Light Deluxe Edition</b></a> - SAVE 18%</b>
<b><a href="https://www.fanatical.com/dlc/destiny-2-forsaken">Destiny 2: Forsaken</b></a> - SAVE 70%</b>
<b><a href="https://www.fanatical.com/dlc/destiny-2-shadowkeep">Destiny 2: Shadowkeep</b></a> - SAVE 70%</b>
<b><a href="https://www.fanatical.com/game/frostpunk">Frostpunk</b></a> - SAVE 70%</b>
<b><a href="https://www.fanatical.com/en/bundle/frostpunk-game-of-the-year-edition">Frostpunk: Game of the Year Edition</b></a> - SAVE 60%</b>
<b><a href="https://www.fanatical.com/game/moonlighter">Moonlighter</b></a> - SAVE 20%</b>
<b><a href="https://www.fanatical.com/game/the-jackbox-party-pack-3">The Jackbox Party Pack 3</b></a> - SAVE 35%</b>
<b><a href="https://www.fanatical.com/game/the-jackbox-party-pack-4">The Jackbox Party Pack 4</b></a> - SAVE 45%</b>
<b><a href="https://www.fanatical.com/game/the-jackbox-party-pack-5">The Jackbox Party Pack 5</b></a> - SAVE 40%</b>
<b><a href="https://www.fanatical.com/game/the-jackbox-party-pack-6">The Jackbox Party Pack 6</b></a> - SAVE 35%</b>
<b><a href="https://www.fanatical.com/game/the-jackbox-party-pack-7">The Jackbox Party Pack 7</b></a> - SAVE 25%</b>
<b><a href="https://www.fanatical.com/game/this-war-of-mine">This War of Mine</b></a> - SAVE 87%</b>
Winter Sale - Day Three deals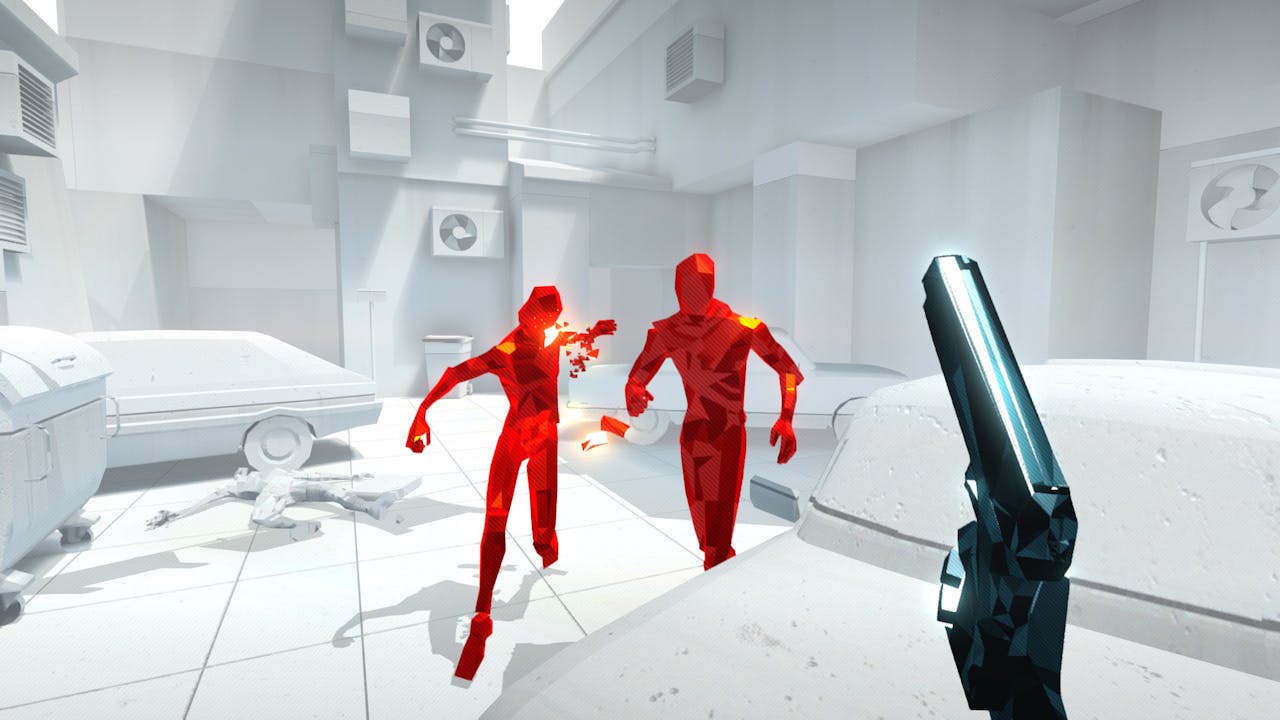 <b><a href="https://www.fanatical.com/game/superhot-vr">SUPERHOT VR</a> - SAVE 46%</b>
<b><a href="https://www.fanatical.com/game/distant-worlds-universe">Distant Worlds: Universe</a> - SAVE 75%</b>
<b><a href="https://www.fanatical.com/game/superhot">SUPERHOT</a> - SAVE 66%</b>
<b><a href="https://www.fanatical.com/game/battlestar-galactica-deadlock">Battlestar Galactica Deadlock</a> - SAVE 65%</b>
<b><a href="https://www.fanatical.com/game/warhammer-40-000-gladius-relics-of-war">Warhammer 40,000: Gladius - Relics of War</a> - SAVE 40%</b>
<b><a href="https://www.fanatical.com/game/spintires">Spintires</a> - SAVE 82%</b>
<b><a href="https://www.fanatical.com/game/warhammer-40-000-armageddon">Warhammer 40,000: Armageddon</a> - SAVE 80%</b>
Winter Sale - Day Four deals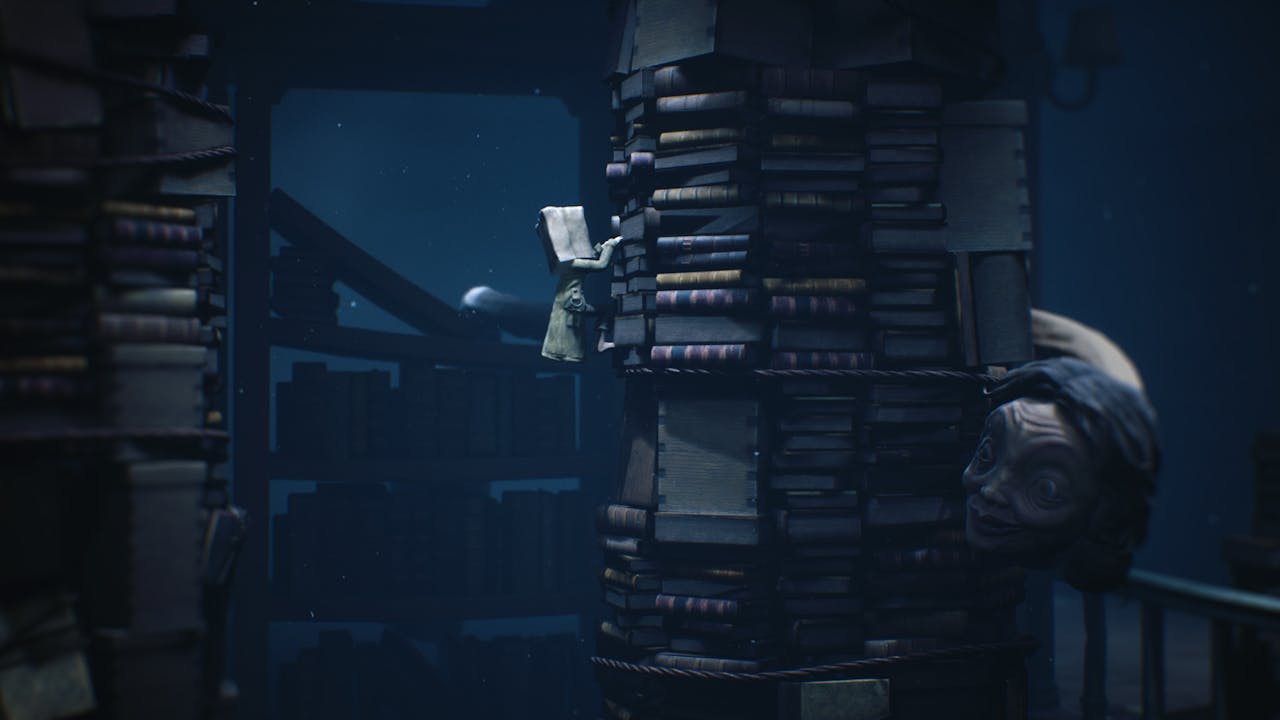 <b><a href="https://www.fanatical.com/game/beholder-2">Beholder 2</a> - SAVE 70%</b>
<b><a href="https://www.fanatical.com/game/carrion">CARRION</a> - SAVE 25%</b>
<b><a href="https://www.fanatical.com/game/crossroads-inn-anniversary-edition">Crossroads Inn Anniversary Edition</a> - SAVE 49%</b>
<b><a href="https://www.fanatical.com/game/enter-the-gungeon">Enter the Gungeon</a> - SAVE 50%</b>
<b><a href="https://www.fanatical.com/game/little-nightmares-ii">Little Nightmares II</a> - SAVE 13%</b>
<b><a href="https://www.fanatical.com/game/little-nightmares-ii-deluxe-edition">Little Nightmares II - Deluxe Edition</a> - SAVE 13%</b>
<b><a href="https://www.fanatical.com/game/observation">Observation</a> - SAVE 60%</b>
<b><a href="https://www.fanatical.com/game/serious-sam-4">Serious Sam 4</a> - SAVE 20%</b>
<b><a href="https://www.fanatical.com/game/the-king-of-fighters-xiv-steam-edition">THE KING OF FIGHTERS XIV STEAM EDITION</a> - SAVE 75%</b>
<b><a href="https://www.fanatical.com/game/tokyo-xanadu-e-x">Tokyo Xanadu eX+</a> - SAVE 82%</b>
<b><a href="https://www.fanatical.com/game/yu-gi-oh-legacy-of-the-duelist">Yu-Gi-Oh! Legacy of the Duelist</a> - SAVE 63%</b>
<b><a href="https://www.fanatical.com/game/yu-gi-oh-legacy-of-the-duelist-link-evolution">Yu-Gi-Oh! Legacy of the Duelist : Link Evolution</a> - SAVE 63%</b>
Winter Sale - Day Five deals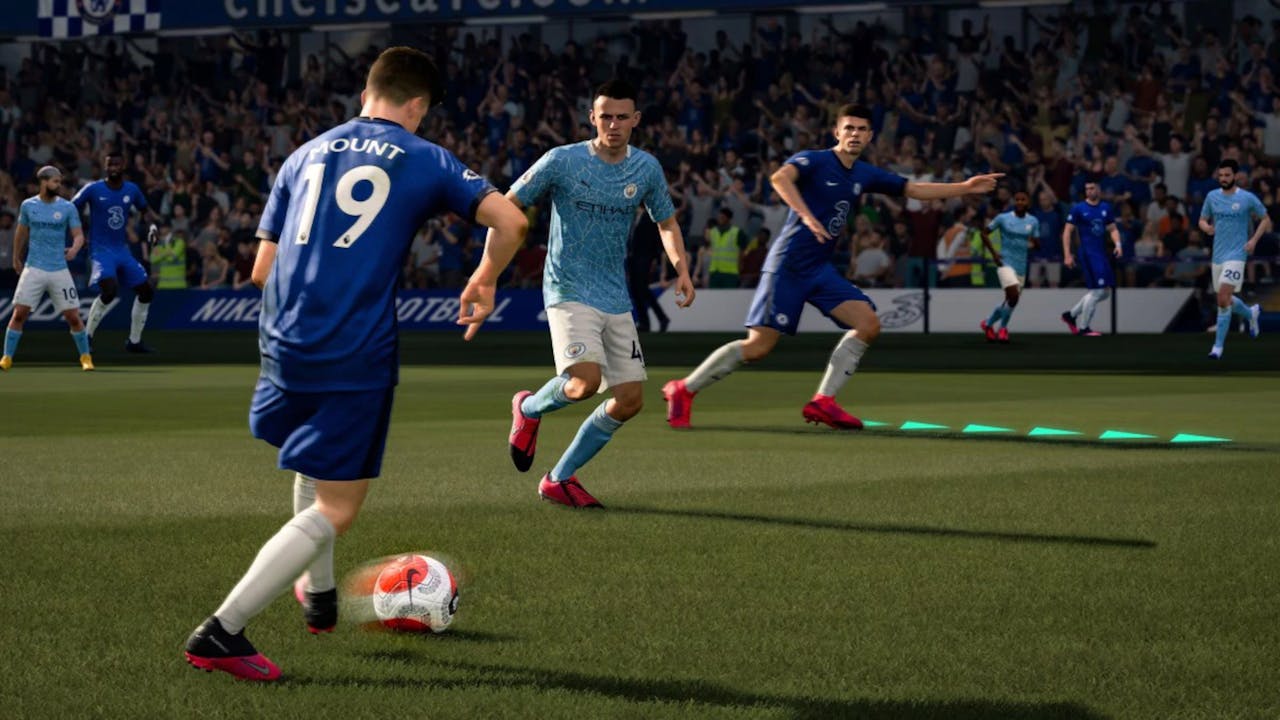 <b><a href="https://www.fanatical.com/game/command-conquer-remastered-collection">Command & Conquer Remastered Collection</a> - SAVE 41%</b>
<b><a href="https://www.fanatical.com/game/fifa-21-champions-edition">FIFA 21 Champions Edition</a> - SAVE 58%</b>
<b><a href="https://www.fanatical.com/game/gas-guzzlers-extreme-gold-pack">Gas Guzzlers Extreme Gold Pack</a> - SAVE 80%</b>
<b><a href="https://www.fanatical.com/game/hard-west-collectors-edition">Hard West - Collector's Edition</a> - SAVE 85%</b>
<b><a href="https://www.fanatical.com/game/maneater">Maneater</a> - SAVE 40%</b>
<b><a href="https://www.fanatical.com/game/monster-train">Monster Train</a> - SAVE 30%</b>
<b><a href="https://www.fanatical.com/game/need-for-speed-payback">Need for Speed™ Payback</a> - SAVE 46%</b>
<b><a href="https://www.fanatical.com/game/need-for-speed-hot-pursuit-remastered">Need for Speed™: Hot Pursuit Remastered</a> - SAVE 46%</b>
<b><a href="https://www.fanatical.com/game/phantom-doctrine">Phantom Doctrine</a> - SAVE 80%</b>
<b><a href="https://www.fanatical.com/game/pillars-of-eternity-ii-deadfire">Pillars of Eternity II: Deadfire</a> - SAVE 55%</b>
<b><a href="https://www.fanatical.com/game/pillars-of-eternity-ii-deadfire-obsidian-edition">Pillars of Eternity II: Deadfire - Obsidian Edition</a> - SAVE 66%</b>
<b><a href="https://www.fanatical.com/game/sniper-elite-4">Sniper Elite 4</a> - SAVE 82%</b>
<b><a href="https://www.fanatical.com/game/sniper-elite-4-deluxe-edition">Sniper Elite 4 Deluxe Edition</a> - SAVE 82%</b>
<b><a href="https://www.fanatical.com/game/star-wars-squadrons">Star Wars™: Squadrons</a> - SAVE 46%</b>
<b><a href="https://www.fanatical.com/game/strange-brigade-deluxe-edition">Strange Brigade - Deluxe Edition</a> - SAVE 82%</b>
<b><a href="https://www.fanatical.com/game/the-banner-saga-2-deluxe-edition">The Banner Saga 2 Deluxe Edition</a> - SAVE 82%</b>
<b><a href="https://www.fanatical.com/game/train-fever">Train Fever</a> - SAVE 85%</b>
<b><a href="https://www.fanatical.com/game/transport-fever-2">Transport Fever 2</a> - SAVE 30%</b>
<b><a href="https://www.fanatical.com/game/trine-4-the-nightmare-prince">Trine 4: The Nightmare Prince</a> - SAVE 77%</b>
<b><a href="https://www.fanatical.com/game/trine-ultimate-collection">Trine Ultimate Collection</a> - SAVE 73%</b>
<b><a href="https://www.fanatical.com/game/ziggurat">Ziggurat</a> - SAVE 82%</b>
Winter Sale Week Two - Monday deals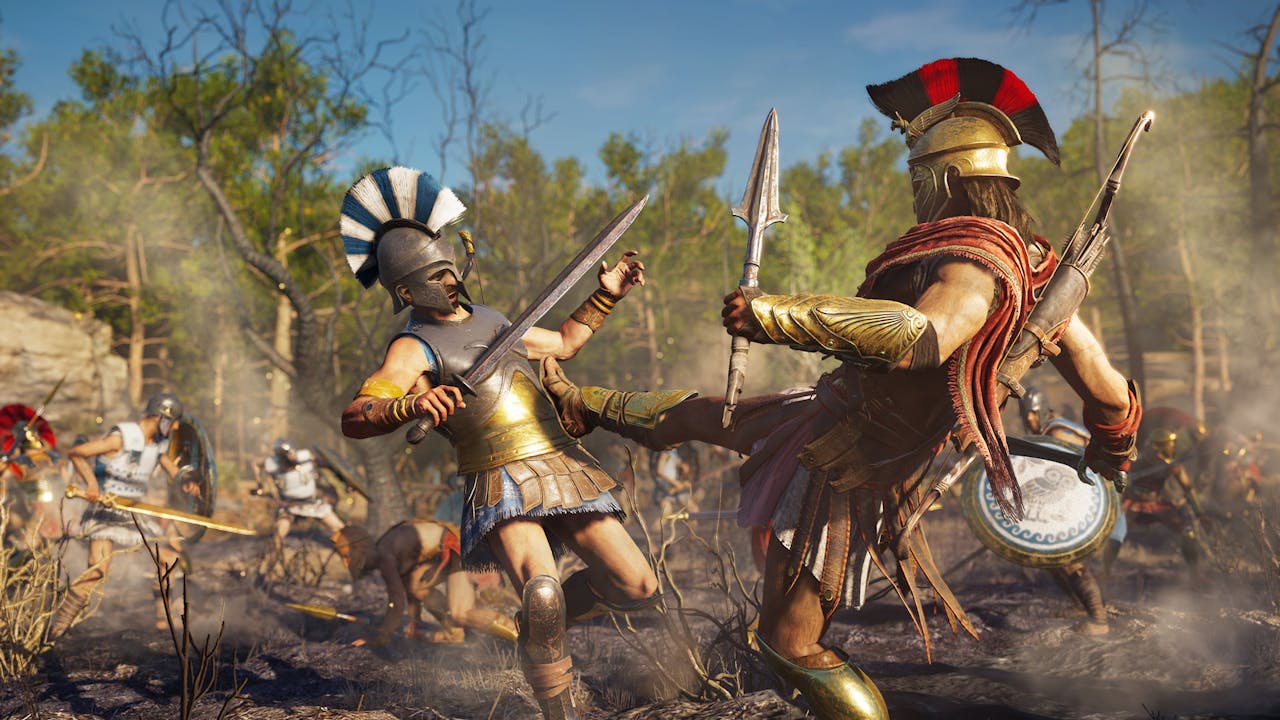 <b><a href="https://www.fanatical.com/game/anno-1800-complete-edition">Anno® 1800 - Complete Edition</a> - SAVE 56%</b>
<b><a href="https://www.fanatical.com/dlc/anno-1800-year-1-pass">Anno® 1800 - Year 1 Pass</a> - SAVE 56%</b>
<b><a href="https://www.fanatical.com/dlc/anno-1800-year-2-pass">Anno® 1800 - Year 2 Pass</a> - SAVE 28%</b>
<b><a href="https://www.fanatical.com/game/assassins-creed-odyssey">Assassin's Creed Odyssey</a> - SAVE 73%</b>
<b><a href="https://www.fanatical.com/game/assassin-s-creed-odyssey-deluxe-edition">Assassin's Creed Odyssey: Deluxe Edition</a> - SAVE 78%</b>
<b><a href="https://www.fanatical.com/game/assassin-s-creed-odyssey-gold-edition">Assassin's Creed Odyssey: Gold Edition</a> - SAVE 78%</b>
<b><a href="https://www.fanatical.com/game/assassin-s-creed-odyssey-ultimate-edition">Assassin's Creed Odyssey: Ultimate Edition</a> - SAVE 78%</b>
<b><a href="https://www.fanatical.com/game/assassins-creed-origins">Assassin's Creed Origins</a> - SAVE 82%</b>
<b><a href="https://www.fanatical.com/game/assassins-creed-origins-deluxe-edition">Assassin's Creed Origins - Deluxe Edition</a> - SAVE 82%</b>
<b><a href="https://www.fanatical.com/game/assassins-creed-origins-gold-edition">Assassin's Creed Origins - Gold Edition</a> - SAVE 82%</b>
<b><a href="https://www.fanatical.com/game/battlefleet-gothic-armada-2">Battlefleet Gothic: Armada 2</a> - SAVE 72%</b>
<b><a href="https://www.fanatical.com/game/blood-bowl-2-legendary-edition">Blood Bowl 2 - Legendary Edition</a> - SAVE 72%</b>
<b><a href="https://www.fanatical.com/game/cat-quest-ii">Cat Quest II</a> - SAVE 40%</b>
<b><a href="https://www.fanatical.com/game/far-cry-5">Far Cry 5</a> - SAVE 82%</b>
<b><a href="https://www.fanatical.com/game/far-cry-5-gold-edition">Far Cry 5 - Gold Edition</a> - SAVE 82%</b>
<b><a href="https://www.fanatical.com/game/far-cry-new-dawn-deluxe-edition">Far Cry New Dawn - Deluxe Edition</a> - SAVE 78%</b>
<b><a href="https://www.fanatical.com/game/gal-gun-2">Gal*Gun 2</a> - SAVE 68%</b>
<b><a href="https://www.fanatical.com/game/gal-gun-double-peace">Gal*Gun: Double Peace</a> - SAVE 86%</b>
<b><a href="https://www.fanatical.com/game/galactic-civilizations-iii">Galactic Civilizations III</a> - SAVE 71%</b>
<b><a href="https://www.fanatical.com/game/guilty-gear-xrd-revelator-and-rev-2-all-in-one-and-dlc-characters">GUILTY GEAR Xrd -REVELATOR- (+DLC Characters) + REV 2 All-in-One (does not include optional DLCs)</a> - SAVE 82%</b>
<b><a href="https://www.fanatical.com/game/guilty-gear-xx-accent-core-plus-r">GUILTY GEAR XX ACCENT CORE PLUS R</a> - SAVE 82%</b>
<b><a href="https://www.fanatical.com/game/house-party">House Party</a> - SAVE 33%</b>
<b><a href="https://www.fanatical.com/game/interstellar-space-genesis">Interstellar Space: Genesis</a> - SAVE 50%</b>
<b><a href="https://www.fanatical.com/game/mud-runner">MudRunner</a> - SAVE 82%</b>
<b><a href="https://www.fanatical.com/game/payday-2">PAYDAY 2</a> - SAVE 90%</b>
<b><a href="https://www.fanatical.com/game/payday-legacy-collection">PAYDAY 2 - Legacy Collection</a> - SAVE 84%</b>
<b><a href="https://www.fanatical.com/game/slain">Slain: Back from Hell</a> - SAVE 80%</b>
<b><a href="https://www.fanatical.com/game/stronghold-2-steam-edition">Stronghold 2: Steam Edition</a> - SAVE 70%</b>
<b><a href="https://www.fanatical.com/game/talisman-digital-edition">Talisman: Digital Edition</a> - SAVE 78%</b>
<b><a href="https://www.fanatical.com/game/the-political-machine-2020">The Political Machine 2020</a> - SAVE 58%</b>
<b><a href="https://www.fanatical.com/game/the-stronghold-collection">The Stronghold Collection</a> - SAVE 56%</b>
<b><a href="https://www.fanatical.com/game/tom-clancy-s-ghost-recon-breakpoint-standard-edition">Tom Clancy's Ghost Recon Breakpoint - Standard Edition</a> - SAVE 78%</b>
<b><a href="https://www.fanatical.com/game/tom-clancys-ghost-recon-wildlands">Tom Clancy's Ghost Recon Wildlands</a> - SAVE 73%</b>
<b><a href="https://www.fanatical.com/game/tom-clancy-s-ghost-recon-breakpoint-gold-edition">Tom Clancy's Ghost Recon® Breakpoint - Gold Edition</a> - SAVE 78%</b>
<b><a href="https://www.fanatical.com/game/tom-clancy-s-ghost-recon-breakpoint-ultimate-edition">Tom Clancy's Ghost Recon® Breakpoint - Ultimate Edition</a> - SAVE 78%</b>
<b><a href="https://www.fanatical.com/game/tom-clancy-s-rainbow-six-siege-year-5-deluxe-edition">Tom Clancy's Rainbow Six® Siege - Deluxe Edition</a> - SAVE 70%</b>
<b><a href="https://www.fanatical.com/game/tom-clancy-s-rainbow-six-siege-year-5-gold-edition">Tom Clancy's Rainbow Six® Siege - Gold Edition</a> - SAVE 64%</b>
<b><a href="https://www.fanatical.com/game/tom-clancy-s-rainbow-six-siege-year-5-ultimate-edition">Tom Clancy's Rainbow Six® Siege - Ultimate Edition</a> - SAVE 64%</b>
<b><a href="https://www.fanatical.com/dlc/tom-clancy-s-rainbow-six-siege-year-5-season-pass">Tom Clancy's Rainbow Six® Siege - Year 5 Season Pass</a> - SAVE 46%</b>
<b><a href="https://www.fanatical.com/game/valfaris">Valfaris</a> - SAVE 60%</b>
<b><a href="https://www.fanatical.com/game/vampyr">Vampyr</a> - SAVE 77%</b>
<b><a href="https://www.fanatical.com/game/watch-dogs-2">Watch_Dogs 2</a> - SAVE 82%</b>
<b><a href="https://www.fanatical.com/game/watch-dogs-2-gold-edition">Watch_Dogs 2 - Gold Edition</a> - SAVE 82%</b>
<b><a href="https://www.fanatical.com/game/watch-dogs-2-deluxe-edition">Watch_Dogs 2 Deluxe Edition</a> - SAVE 82%</b>
<b><a href="https://www.fanatical.com/game/watch-dogs-complete-edition">Watch_Dogs Complete Edition</a> - SAVE 78%</b>
Winter Sale Week Two - Tuesday's deals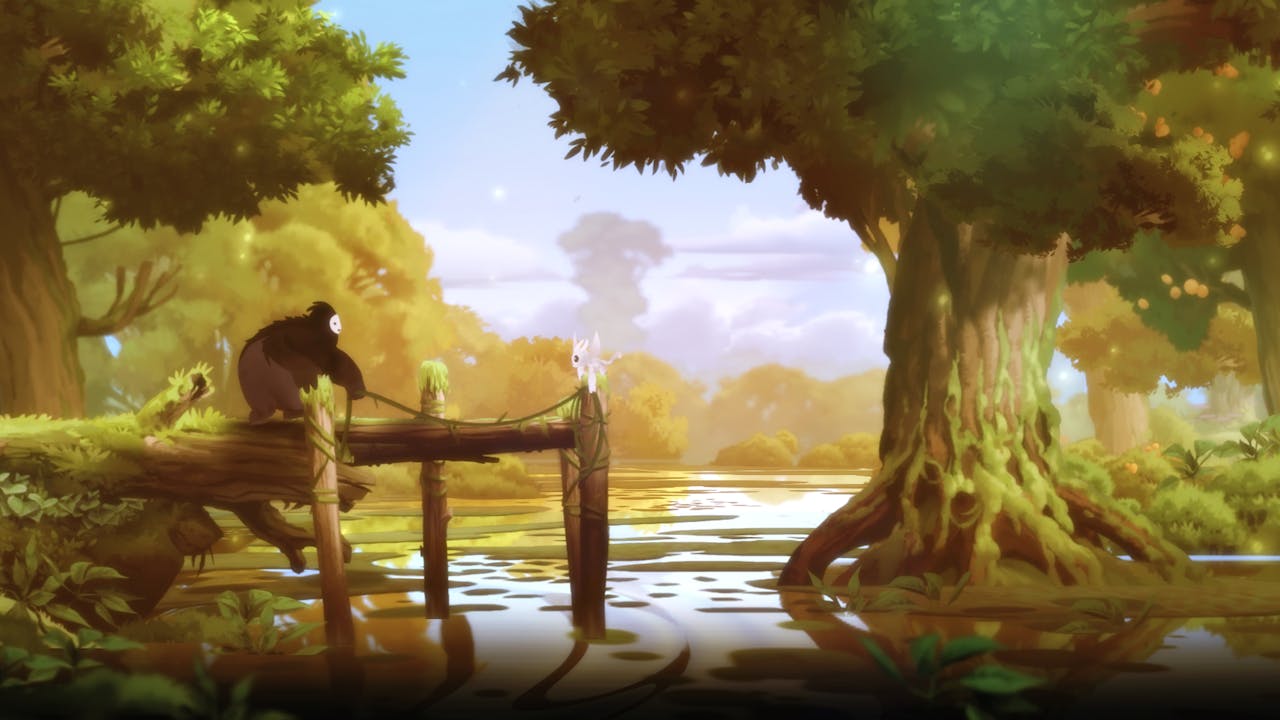 <b><a href="https://www.fanatical.com/game/aquanox-deep-descent">Aquanox Deep Descent</a> - SAVE 34%</b>
<b><a href="https://www.fanatical.com/game/aquanox-deep-descent-collectors-edition">Aquanox Deep Descent - Collectors Edition</a> - SAVE 34%</b>
<b><a href="https://www.fanatical.com/game/bridge-constructor-the-walking-dead">Bridge Constructor: The Walking Dead</a> - SAVE 25%</b>
<b><a href="https://www.fanatical.com/game/darksiders-genesis">Darksiders Genesis</a> - SAVE 50%</b>
<b><a href="https://www.fanatical.com/game/darksiders-iii">Darksiders III</a> - SAVE 75%</b>
<b><a href="https://www.fanatical.com/game/darksiders-iii-deluxe-edition">Darksiders III - Deluxe Edition</a> - SAVE 75%</b>
<b><a href="https://www.fanatical.com/game/desperados-iii">Desperados III</a> - SAVE 50%</b>
<b><a href="https://www.fanatical.com/game/desperados-iii-digital-deluxe-edition">Desperados III - Digital Deluxe Edition</a> - SAVE 50%</b>
<b><a href="https://www.fanatical.com/game/elex">ELEX</a> - SAVE 75%</b>
<b><a href="https://www.fanatical.com/game/ori-and-the-blind-forest-definitive-edition">Ori and the Blind Forest: Definitive Edition</a> - SAVE 50%</b>
<b><a href="https://www.fanatical.com/game/quantum-break">Quantum Break</a> - SAVE 75%</b>
<b><a href="https://www.fanatical.com/game/sherlock-holmes-crimes-and-punishments">Sherlock Holmes: Crimes and Punishments</a> - SAVE 78%</b>
<b><a href="https://www.fanatical.com/game/spell-force-3">SpellForce 3</a> - SAVE 75%</b>
<b><a href="https://www.fanatical.com/game/spellforce-complete-pack">Spellforce Complete</a> - SAVE 80%</b>
<b><a href="https://www.fanatical.com/game/sponge-bob-square-pants-battle-for-bikini-bottom-rehydrated">SpongeBob SquarePants: Battle for Bikini Bottom - Rehydrated</a> - SAVE 34%</b>
<b><a href="https://www.fanatical.com/game/the-banner-saga-3">The Banner Saga 3</a> - SAVE 67%</b>
<b><a href="https://www.fanatical.com/game/the-sherlock-holmes-collection">The Sherlock Holmes Collection</a> - SAVE 78%</b>
<b><a href="https://www.fanatical.com/game/wreckfest">Wreckfest</a> - SAVE 50%</b>
<b><a href="https://www.fanatical.com/dlc/wreckfest-season-pass">Wreckfest - Season Pass 1</a> - SAVE 34%</b>
Winter Sale Week Two - Wednesday's deals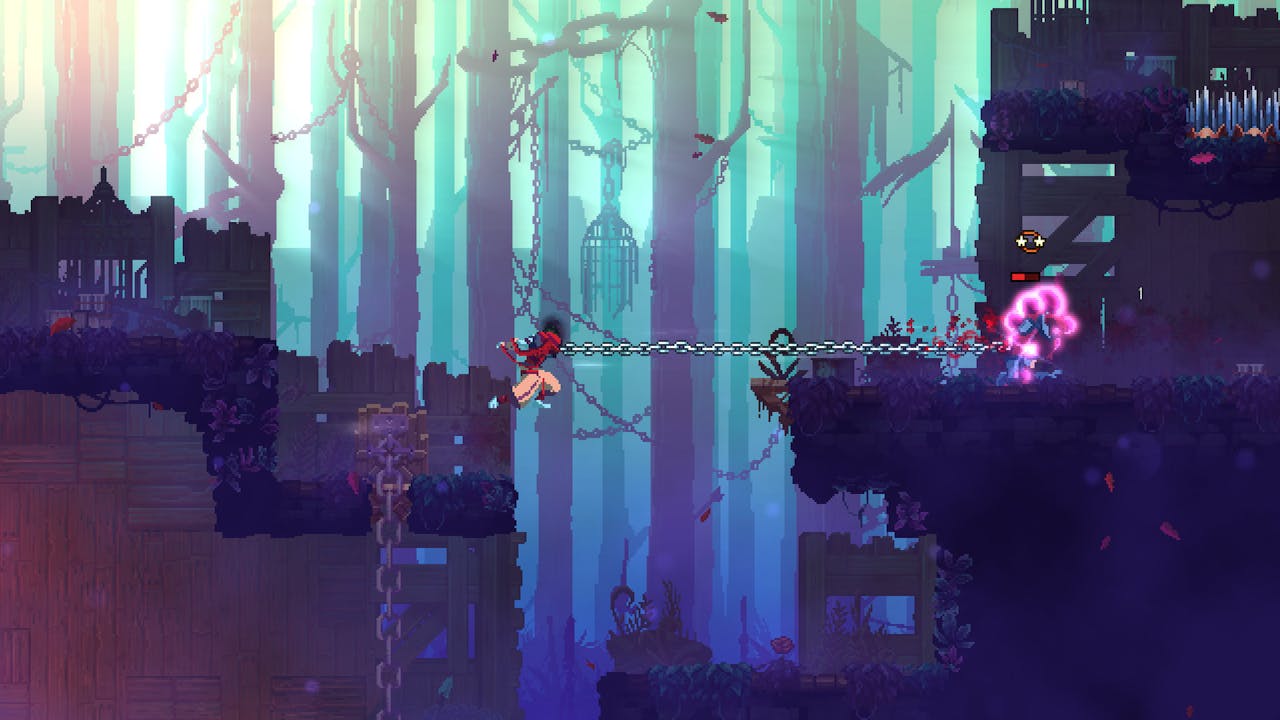 <b><a href="https://www.fanatical.com/game/bad-north-jotunn-edition-deluxe-edition">Bad North - Jotunn Edition Deluxe Edition</a> - SAVE 57%</b>
<b><a href="https://www.fanatical.com/game/bad-north-jotunn-edition">Bad North: Jotunn Edition</a> - SAVE 57%</b>
<b><a href="https://www.fanatical.com/game/castlevania-lords-of-shadow-2">Castlevania: Lords of Shadow 2</a> - SAVE 77%</b>
<b><a href="https://www.fanatical.com/game/castlevania-lords-of-shadow-ultimate-edition">Castlevania: Lords of Shadow – Ultimate Edition</a> - SAVE 77%</b>
<b><a href="https://www.fanatical.com/game/contra-anniversary-collection">Contra Anniversary Collection</a> - SAVE 77%</b>
<b><a href="https://www.fanatical.com/game/dead-cells">Dead Cells</a> - SAVE 40%</b>
<b><a href="https://www.fanatical.com/game/dead-in-vinland">Dead In Vinland</a> - SAVE 57%</b>
<b><a href="https://www.fanatical.com/game/ghost-of-a-tale">Ghost of a Tale</a> - SAVE 57%</b>
<b><a href="https://www.fanatical.com/game/kathy-rain">Kathy Rain</a> - SAVE 83%</b>
<b><a href="https://www.fanatical.com/game/kingdom-two-crowns">Kingdom Two Crowns</a> - SAVE 45%</b>
<b><a href="https://www.fanatical.com/game/metal-gear-solid-v-ground-zeroes">METAL GEAR SOLID V: GROUND ZEROES</a> - SAVE 91%</b>
<b><a href="https://www.fanatical.com/game/metal-gear-solid-v-the-phantom-pain">METAL GEAR SOLID V: THE PHANTOM PAIN</a> - SAVE 77%</b>
<b><a href="https://www.fanatical.com/game/metal-gear-solid-v-definitive-experience">METAL GEAR SOLID V: The Definitive Experience</a> - SAVE 77%</b>
<b><a href="https://www.fanatical.com/game/moto-gp-19">MotoGP 19</a> - SAVE 75%</b>
<b><a href="https://www.fanatical.com/game/moto-gp-20">MotoGP™20</a> - SAVE 66%</b>
<b><a href="https://www.fanatical.com/game/paper-beast">Paper Beast</a> - SAVE 41%</b>
<b><a href="https://www.fanatical.com/game/scourge-bringer">ScourgeBringer</a> - SAVE 36%</b>
<b><a href="https://www.fanatical.com/game/sigma-theory-global-cold-war">Sigma Theory: Global Cold War</a> - SAVE 57%</b>
<b><a href="https://www.fanatical.com/game/star-renegades">Star Renegades</a> - SAVE 36%</b>
<b><a href="https://www.fanatical.com/game/wurm-unlimited">Wurm Unlimited</a> - SAVE 79%</b>
<b><a href="https://www.fanatical.com/dlc/yu-gi-oh-duelist-kingdom">Yu-Gi-Oh! Duelist Kingdom</a> - SAVE 64%</b>
<b><a href="https://www.fanatical.com/game/e-football-pes-2021">eFootball PES 2021</a> - SAVE 55%</b>
Death Stranding - SAVE 50%
Winter Sale Week Two - Thursday's deals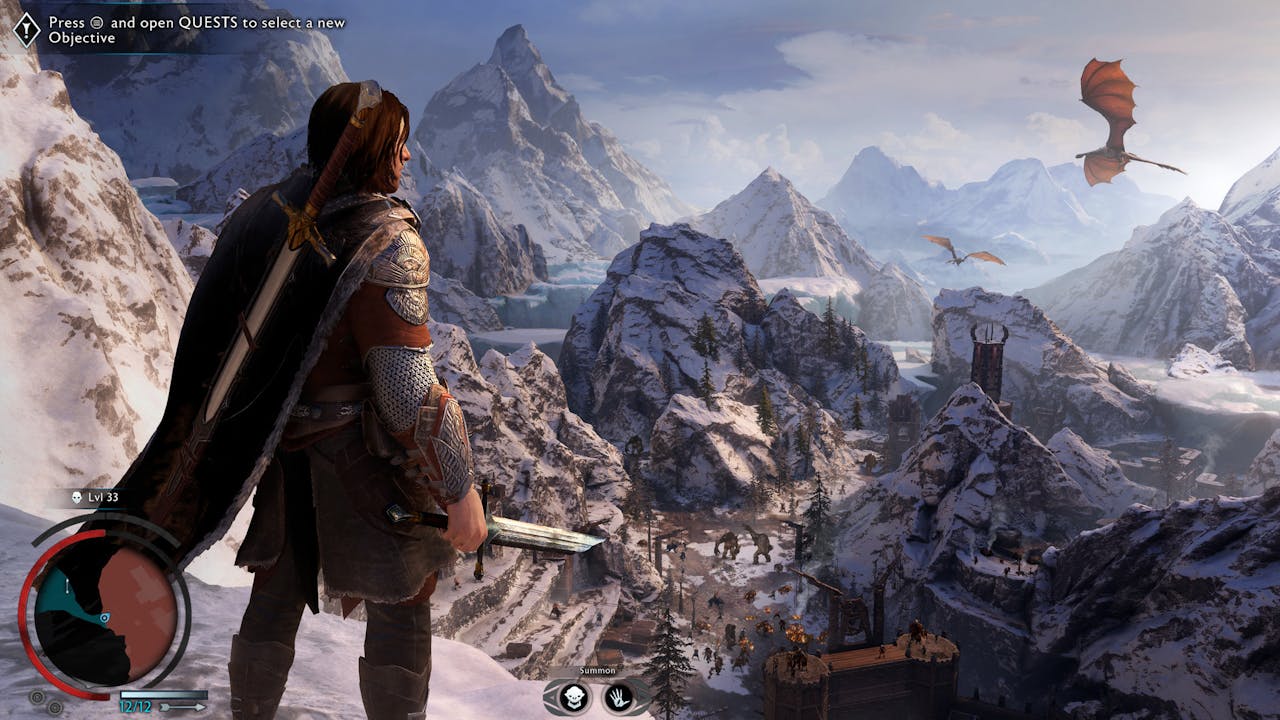 <b><a href="https://www.fanatical.com/game/a-plague-tale-innocence">A Plague Tale: Innocence</a> - SAVE 72%</b>
<b><a href="https://www.fanatical.com/game/deathtrap">Deathtrap</a> - SAVE 82%</b>
<b><a href="https://www.fanatical.com/game/lego-batman">LEGO Batman</a> - SAVE 77%</b>
<b><a href="https://www.fanatical.com/game/lego-harry-potter-years-5-7">LEGO: Harry Potter Years 5-7</a> - SAVE 77%</b>
<b><a href="https://www.fanatical.com/game/lego-dc-super-villains">LEGO® DC Super-Villains</a> - SAVE 77%</b>
<b><a href="https://www.fanatical.com/game/lego-dc-super-villains-deluxe-edition">LEGO® DC Super-Villains Deluxe Edition</a> - SAVE 82%</b>
<b><a href="https://www.fanatical.com/game/lego-harry-potter-years-1-4">LEGO® Harry Potter™: Years 1-4</a> - SAVE 77%</b>
<b><a href="https://www.fanatical.com/game/lego-jurassic-world">LEGO® Jurassic World™</a> - SAVE 77%</b>
<b><a href="https://www.fanatical.com/game/lego-marvel-super-heroes-2-standard-edition">LEGO® Marvel Super Heroes 2 - Standard Edition</a> - SAVE 77%</b>
<b><a href="https://www.fanatical.com/game/lego-marvel-super-heroes">LEGO® Marvel™ Super Heroes</a> - SAVE 77%</b>
<b><a href="https://www.fanatical.com/game/lego-star-wars-the-force-awakens">LEGO® Star Wars™: The Force Awakens™</a> - SAVE 77%</b>
<b><a href="https://www.fanatical.com/game/lego-star-wars-the-force-awakens-deluxe-edition">LEGO® Star Wars™: The Force Awakens™ - Deluxe Edition</a> - SAVE 77%</b>
<b><a href="https://www.fanatical.com/game/mad-max">Mad Max</a> - SAVE 77%</b>
<b><a href="https://www.fanatical.com/game/middle-earth-shadow-of-mordor-game-of-the-year-edition">Middle-earth™: Shadow of Mordor™ - Game of the Year Edition</a> - SAVE 77%</b>
<b><a href="https://www.fanatical.com/dlc/middle-earth-shadow-of-mordor-season-pass">Middle-earth™: Shadow of Mordor™ - Season Pass</a> - SAVE 82%</b>
<b><a href="https://www.fanatical.com/game/middle-earth-shadow-of-war-definitive-edition">Middle-earth™: Shadow of War™ Definitive Edition</a> - SAVE 82%</b>
<b><a href="https://www.fanatical.com/game/middle-earth-shadow-of-war-standard-edition">Middle-earth™: Shadow of War™ Standard Edition</a> - SAVE 82%</b>
<b><a href="https://www.fanatical.com/game/mount-blade-ii-bannerlord">Mount & Blade II: Bannerlord</a> - SAVE 22%</b>
<b><a href="https://www.fanatical.com/game/the-incredible-adventures-of-van-helsing">The Incredible Adventures of Van Helsing</a> - SAVE 82%</b>
<b><a href="https://www.fanatical.com/game/the-incredible-adventures-of-van-helsing-complete-pack">The Incredible Adventures of Van Helsing - Complete Pack</a> - SAVE 82%</b>
<b><a href="https://www.fanatical.com/game/the-incredible-adventures-of-van-helsing-final-cut">The Incredible Adventures of Van Helsing: Final Cut</a> - SAVE 82%</b>
<b><a href="https://www.fanatical.com/game/the-lego-movie-videogame">The LEGO® Movie - Videogame</a> - SAVE 77%</b>
<b><a href="https://www.fanatical.com/game/the-lego-movie-2-videogame">The LEGO® Movie 2 Videogame</a> - SAVE 82%</b>
<b><a href="https://www.fanatical.com/game/the-lego-ninjago-movie-video-game">The LEGO® NINJAGO® Movie Video Game</a> - SAVE 55%</b>
Winter Sale Week Two - Friday's deals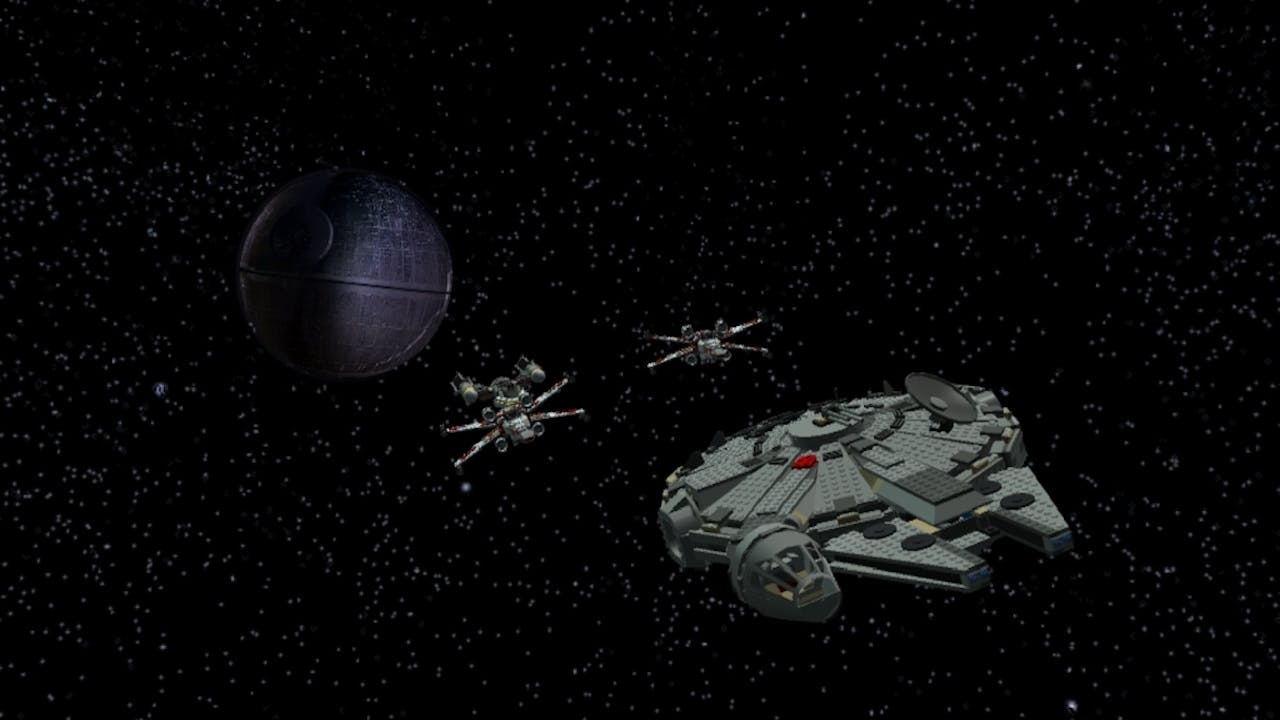 <b><a href="https://www.fanatical.com/game/brick-rigs">Brick Rigs</a> - SAVE 33%</b>
<b><a href="https://www.fanatical.com/game/freedom-fighters">Freedom Fighters</a> - SAVE 56%</b>
<b><a href="https://www.fanatical.com/game/lego-star-wars-the-complete-saga">LEGO Star Wars - The Complete Saga</a> - SAVE 78%</b>
<b><a href="https://www.fanatical.com/game/pumped-bmx-pro">Pumped BMX Pro</a> - SAVE 82%</b>
<b><a href="https://www.fanatical.com/game/star-wars-collection">Star Wars Collection</a> - SAVE 78%</b>
<b><a href="https://www.fanatical.com/game/star-wars-jedi-knight-collection">Star Wars Jedi Knight Collection</a> - SAVE 78%</b>
<b><a href="https://www.fanatical.com/game/star-wars-x-wing-bundle">Star Wars: X-Wing Bundle</a> - SAVE 78%</b>
---
---
Share this post