Best Games Created with GDevelop
You wouldn't believe it's a no-code engine!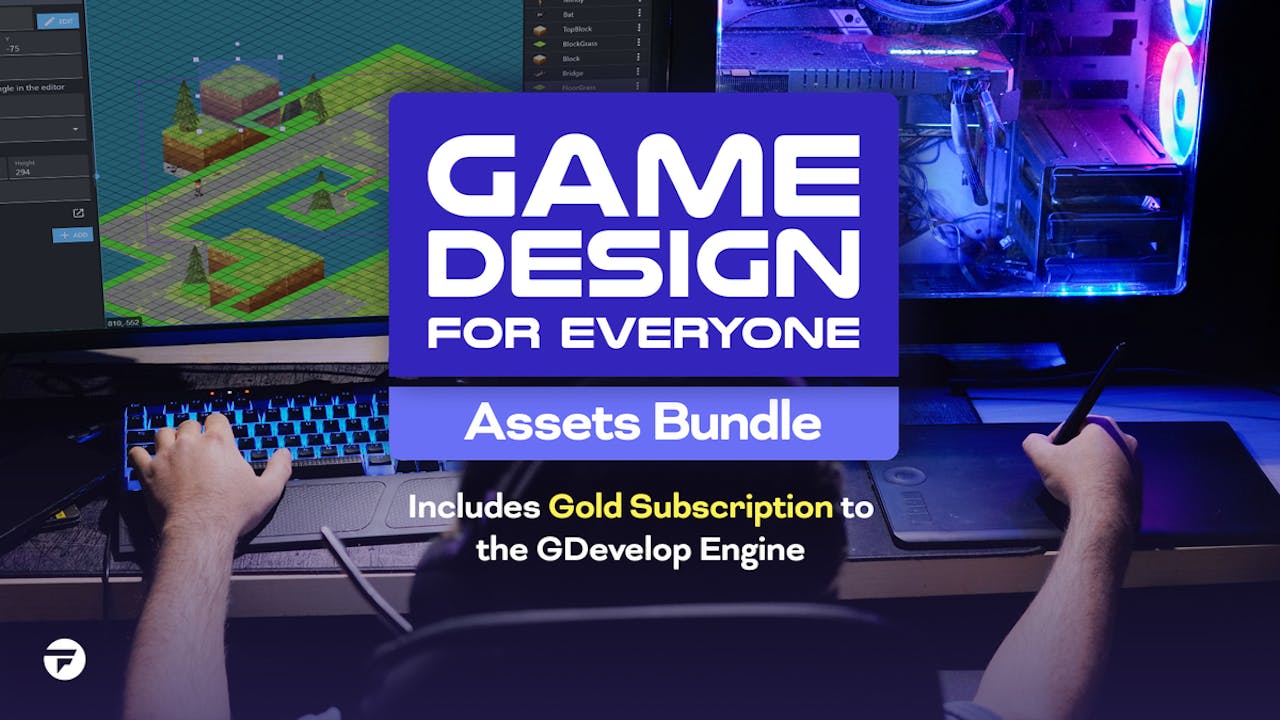 The GDevelop engine is the simplest way into game design & building. Using an "event" system which clearly explains the logic of the game's build, everyone & anyone really can...
GDevelop, a game engine that requires no coding and specialises in 2D titles, mainly for PC, mobile, and HTML5 titles! As such, this very beginner-friendly software allows you to create what your heart desires without having to code a single line of the script. Here are some of the best titles created using GDevelop that you can play right now!
If you are looking to try the engine for yourself, consider checking out our bundle, Game Design for Everyone Assets Bundle! It features Gold subscriptions to the Game Engine Apps and various assets for you to take advantage of — building a game has never been easier!
Ball Challenge
Ball Challenge is a precision platformer with retro graphics and simple controls that'll show you how easy it is to make games on GDevelop! Take control of a ball and work through increasingly difficult levels with precision elements as you work your way to collect all of the diamonds and complete the level! Use precise jumps to stay within your movement limit, or restart and try again.
Mr Meal
Experience the simplicity and capabilities of GDevelop with Mr Meal, a 2D-platforming title that's in Early Access! Make dialogue choices and solve puzzles as you investigate the mysterious Mr Meal as a newly-employed agent!
Triple Jump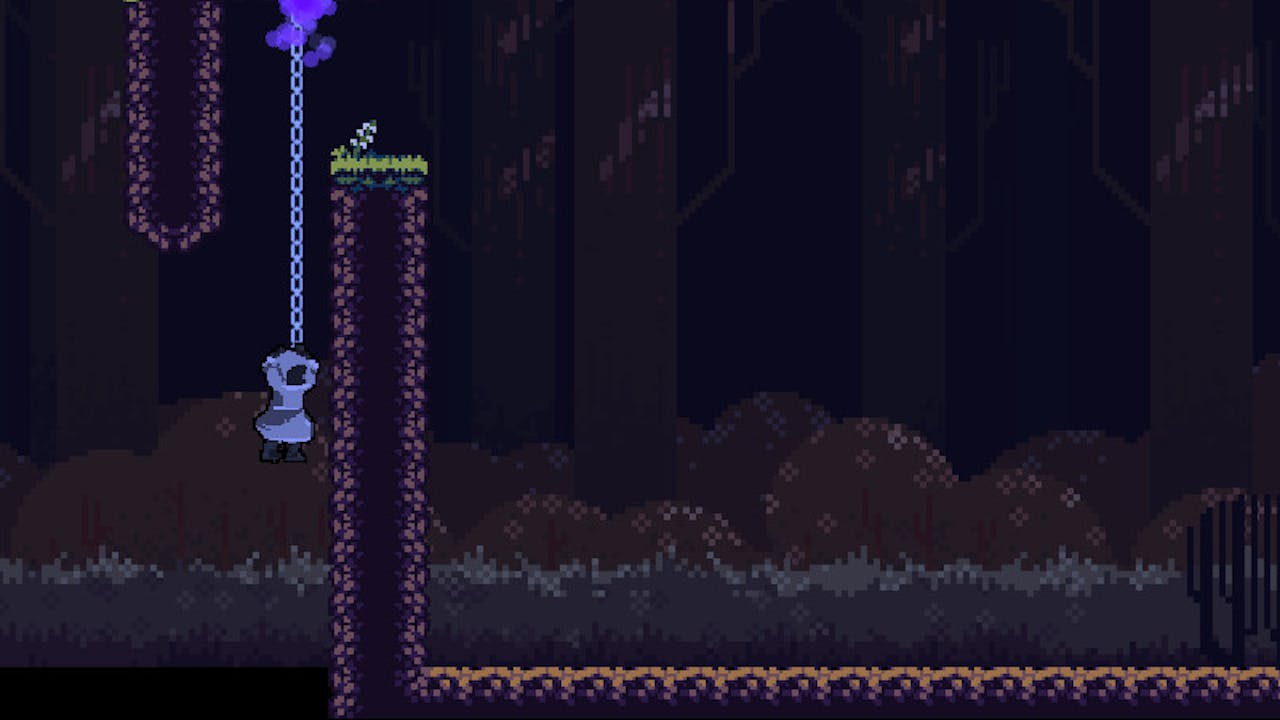 Triple Jump is an inventive auto-runner that mixes in puzzle elements! Slot six different types of jumps into each of your three jumps to solve puzzles and create many layouts! This is showcased by the five worlds and over 80 unique levels, each with different coin layouts! Watch the complexity of the GDevelop engine with the mixture of puzzle-solving! A platformer is a great starting title for game development, and it should be easy as pie to develop using our bundle.
Don't Be A Baby!
Take control of Max Murphy and escape from a prison your parents call "crib" as you set out in a dangerous and unknown world to find your mom, who keeps leaving every night! Play through Cuphead- and Metal Slug-inspired gameplay with Don't Be A Baby and see how GDevelop allows anyone to fulfil their dreams of creating a videogame!
Martin and the Magic Staff
GDevelop's graphics capabilities are shown off with Martin and the Magic Staff's pixel art style! A great first entry into videogame development to learn the basics as you'll take control of Martin and embark on a quest to prove your worth to the magic academy! Without having to code, you can invest more time in graphics and assets, and even more by using our bundle!
XenoFeud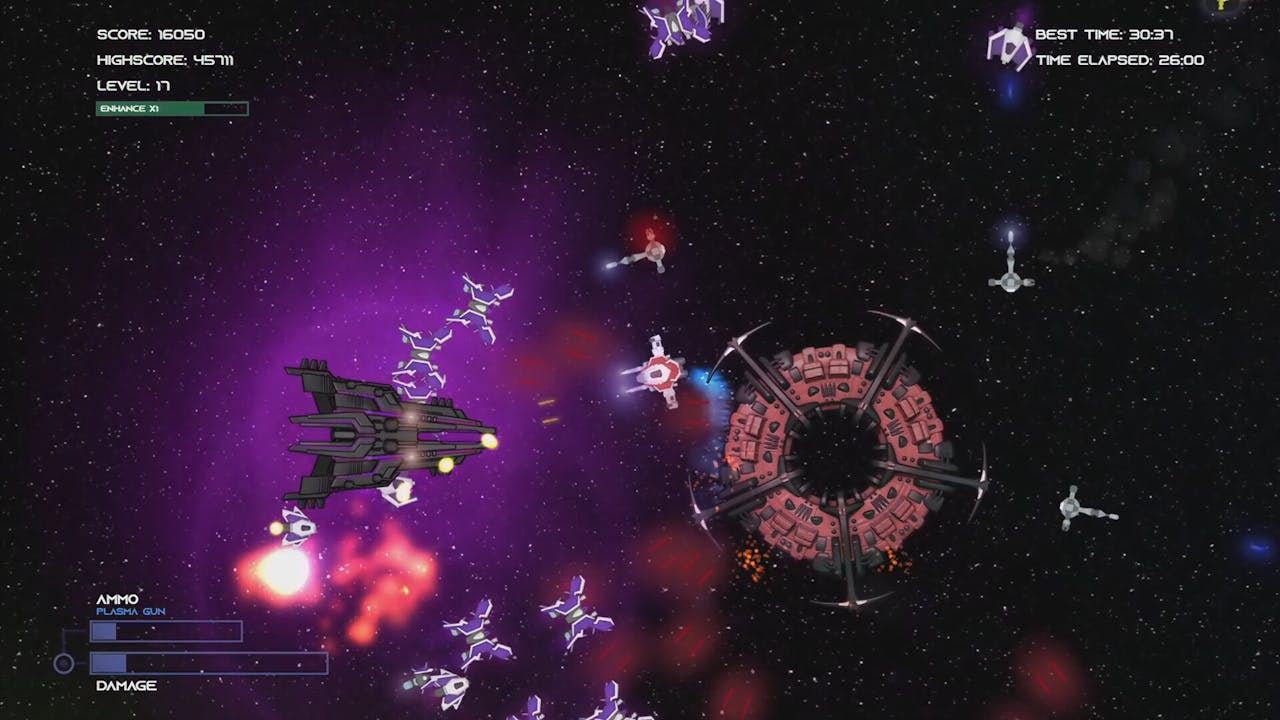 Experience a classic built with modern-day engines like GDevelop by enjoying XenoFeud! This top-down arcade shooter will have you fighting against hordes of aliens to protect a mysterious object in space as you battle through waves of foes! A rebuilt and reimagined classic.
LIFTOPIA one more!
Another 2D side-scrolling title — this time, LIFTOPIA one more! shows off the capabilities to create cute retro titles with the GDevelop engine! This free experience will allow you to play as Lifton, the voiceless protagonist who is on a quest and lifts enemies to complete puzzles with elements reminiscent of classic Mario and Kirby titles!
Hyperspace Dogfights
Take to the skies and engage in jet fights whilst airborne in Hyperspace Dogfights! This roguelite title with bullet hell elements will have you gathering hundreds of items to customise your run and defeat your foes! With 12 challenge modes, 10 bosses, and plenty of different enemies to fight against, Hyperspace Dogfights takes its seat proudly among the GDevelop finest!
The GDevelop engine is the simplest way into game design & building. Using an "event" system which clearly explains the logic of the game's build, everyone & anyone really can...
If you're looking to get into game development, the Game Design for Everyone Assets Bundle will give you a great headstart to working with the GDevelop engine! Get started on your videogame development journey with this beginner-friendly engine now!
---
---
Share this post