Best Handheld Games to Gift Someone
By
Martin Heath
- 4th Nov 2023
Games
the giftiest of the handheldiestest!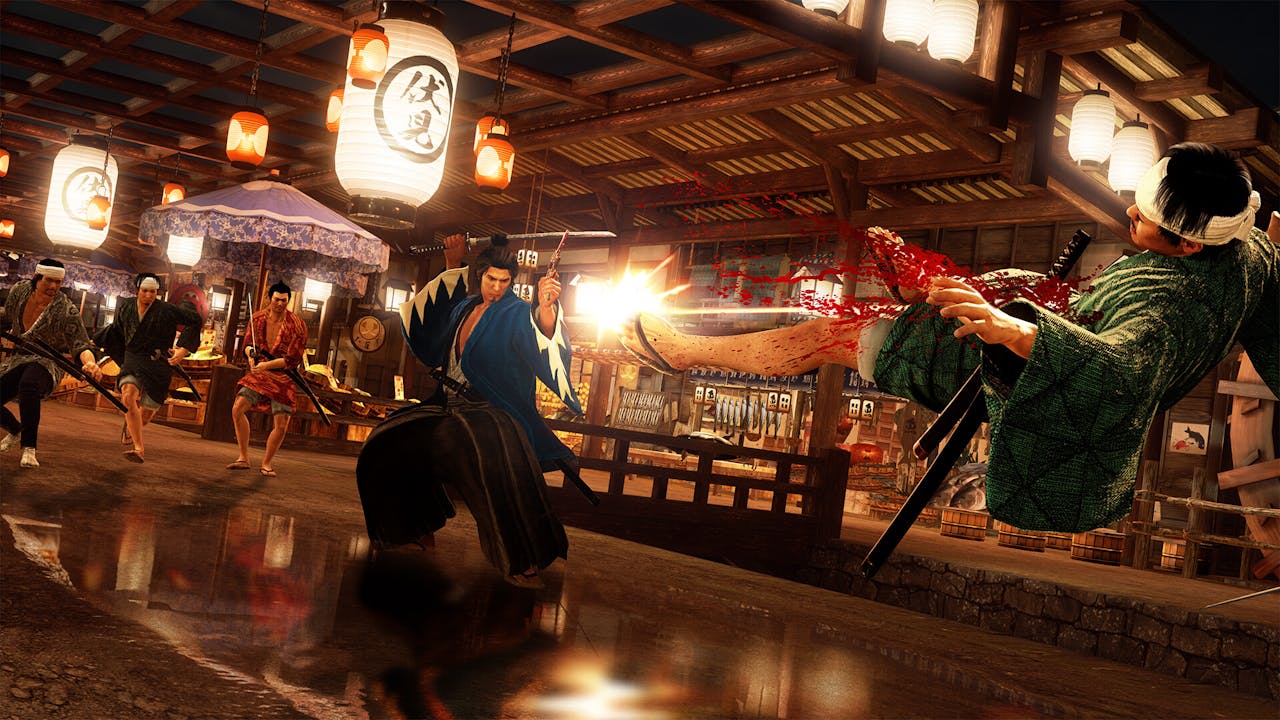 With the holiday season closing in on us quick, the arduous task of procuring gifts for friends and family is upon us yet again. But fear not, the cheerful elves and gremlins of the Fanatical team have made a list of ideas to help you choose just the right game for the gamer in your life! The Steam Deck and ROG Ally have taken handheld gaming to a new level both in terms of options and popularity. Here are our top 10 picks for gaming on the go!
Trine 5: A Clockwork Conspiracy
Genre: Puzzle-Platformer, Action
Our first pick will keep your mind whirring, that is if you can peel your eyes from the gorgeous graphics! Trine 5: A Clockwork Conspiracy is the newest addition to the Trine Franchise and sees our favourite trio in yet another adventure to, what else, save the world! The level-based structure will help you play the game in manageable bites fit for any commute or session, and the fun puzzles and epic encounters are sure to keep you entertained!
Trine 5: A Clockwork Conspiracy will take Amadeus the Wizard, Zoya the Thief, and Pontius the Knight on their most action-packed journey yet!
Ratchet & Clank: Rift Apart
Genre: Action, Adventure, Platformer
The Ratchet & Clank series has always emphasised fast-paced, flashy FPS combat mixed with creative levels, fun platforming and funny characters, and this is no less true on the latest title, Ratchet & Clank: Rift Apart. Take on the evil Nefarious, or scour the levels for those hidden rifts and get new armour and bonuses! A great game to pick up and play or really sink into on those chilly snow days!
Go dimension-hopping with Ratchet and Clank as they venture onto a PC near you for the very first time. Help them take on an evil emperor from another reality as you jump...
Castlevania Advance Collection
Genre: Metroidvania
The venerable Castlevania franchise has spanned many a console and generation, taking on the forces of evil with whip at the ready! With the Castlevania Advance Collection, you can dive into not one but three titles from the Game Boy Advanced era of the Vampire Hunters' career! Prove yourself as Nathan Graves, save a friend as Juste Belmont, and control the power within as Soma Cruz. If you or a friend is a fan of the Metroidvania genre, this is a solid choice!
Join the fight against Evil in the Castlevania Advance Collection, a compilation of timeless action-exploration masterpieces!
Like a Dragon: Ishin!
Genre: Beat 'em up, Story Rich
While any of the Yakuza titles are a great pick for any fan of either beat 'em ups or larger-than-life characters, the setting of Like a Dragon: Ishin! and the new-but-familiar characters within make it stand out. Play as Sakamoto Ryoma, a warrior in Meiji Restoration era Japan, who is forced to join the Shinsegumi. Master a new style of combat featuring an emphasis on your trusty sword, but look forward to the plethora of side activities the franchise is known for!
Don the clothes and weaponry of the elite to become the samurai of legend, Sakamoto Ryoma. Draw your blade and join the revolution in this heated historical adventure.
Klonoa Phantasy Reverie Series
Genre: Casual, Adventure, Platformer
Though originally released in 1997 and 2001 respectively, KLONOA: Door to Phantomile and KLONOA 2: Lunatea's Veil are still a joy to play and behold. Adventure in this vibrant and colourful world with unique mechanics and classic platforming and take a trip down memory lane! These remakes also contain a co-op and stopwatch mode, so you can play with a friend or time yourself to aim for that PB! Klonoa Phantasy Reverie Series is a great pick for younger gamers, lovers of the classics, or just as a pick-me-up in the snowy months!
KLONOA is a 3D side-scrolling action game series whose first title was released by Namco in 1997. Set in a unique universe populated by a range of original characters, the...
Dead Cells
Genre: Roguelite, Metroidvania, Hack and Slash
The roguelite genre is great for the gamer with a shifting schedule, as they are usually fast-paced, offer a lot of replayability, and can scratch your gaming itch without needing to sit through an hour of cutscenes! Dead Cells is a great 2D side-scrolling adventure in itself, offering a veritable cornucopia of weapons, skills, and enemies to face, but with each new DLC it grows even more complex! With the newest update, Return to Castlevania, you can bet this game will keep you entertained and on your toes every time you pick it up! As a bonus, it features a safe spot between levels, allowing you to easily stop and continue later!
Kill. Die. Learn. Repeat. The illegitimate child of the roguelike and metroidvania, get an official Steam key for Early Access hit Dead Cells.
GUILTY GEAR -STRIVE-
Genre: Fighting, Action
Fighting games are a great game to pick up and play on any device; Just hop in a match and bam, we're gaming! Guilty Gear Strive has a lot to offer on this front, which is why it made our list! In addition to the stunning cell-shaded graphics, flashy and intense combat, and unique characters, the game also offers mechanics to teach those new to the genre, while still keeping it entertaining. Easy to learn, difficult to master, as great fighting games are! It also helps that the soundtrack is a banger!
Discover the Smell of the Game with Guilty Gear -Strive-! Immerse yourself in new gameplay mechanics designed to be simple and welcoming for fighting game newcomers, yet deep...
The Sexy Brutale
Genre: Point & Click, Story Rich, Puzzle
Taking a step back from action and adventure, the puzzle genre is one of our favourite ways to pass the time on our handheld devices! It's like doing a sudoku, but with murder! …or is that just us? Anyway, in The Sexy Brutale, you find yourself in a fancy masquerade party at a mansion. The night is going well, until it unravels in the worst way, only to be rewound when the clock strikes midnight! Meet lovely people, solve grisly murders, and unlock funky mask powers; what more can one ask of a party?
Welcome to the mansion. We hope that you enjoy your stay. . . Experience murders most horrid with this critically-acclaimed, time-travelling adventure.
Hatsune Miku: Project DIVA Mega Mix+
Genre: Rhythm
When thinking of great handheld games, I often default to ones where you can play short and sweet bursts, making timing sessions easy for whenever the mood hits you. One of the paragons of this mentality is the rhythm game, where the length of a level is one song! Enter Hatsune Miku: Project DIVA Mega Mix+. Featuring over 170 songs and unique music videos, this collection is the perfect pick for the rhythm game lover or Miku fan!
Hatsune Miku: Project DIVA Mega Mix+ take center stage in Hatsune Miku's premier rhythm game starring the world's #1 virtual pop star!
Persona 5 Royal
Genre: party-based JRPG, Turn-based Strategy
Last but not least, Persona 5 is a massive game with all kinds of fun things to do, interesting characters to meet, and corrupted hearts to steal! Being divided into days, the rhythm of the game is perfect for a handheld console! Play through a day or two while waiting for your next appointment or delve deep into Mementos and make a name for yourself and the Phantom Thieves! With a mix of turn-based combat, sneaky infiltration, and the visual-novel-style school life, Persona 5 has much to offer and keeps you entertained for hours on end! With the Royal version, you'll have access to all DLC and even the option to switch over to the Japanese voiceover.
Don the mask and join the Phantom Thieves of Hearts as they stage grand heists, infiltrate the minds of the corrupt, and make them change their ways!
And there are our 10 picks for your handheld gift needs! We hope you found some new ideas for your friends and family, or maybe even for yourself!
---
---
Share this post