For when usual RPGs just aren't enough of a challenge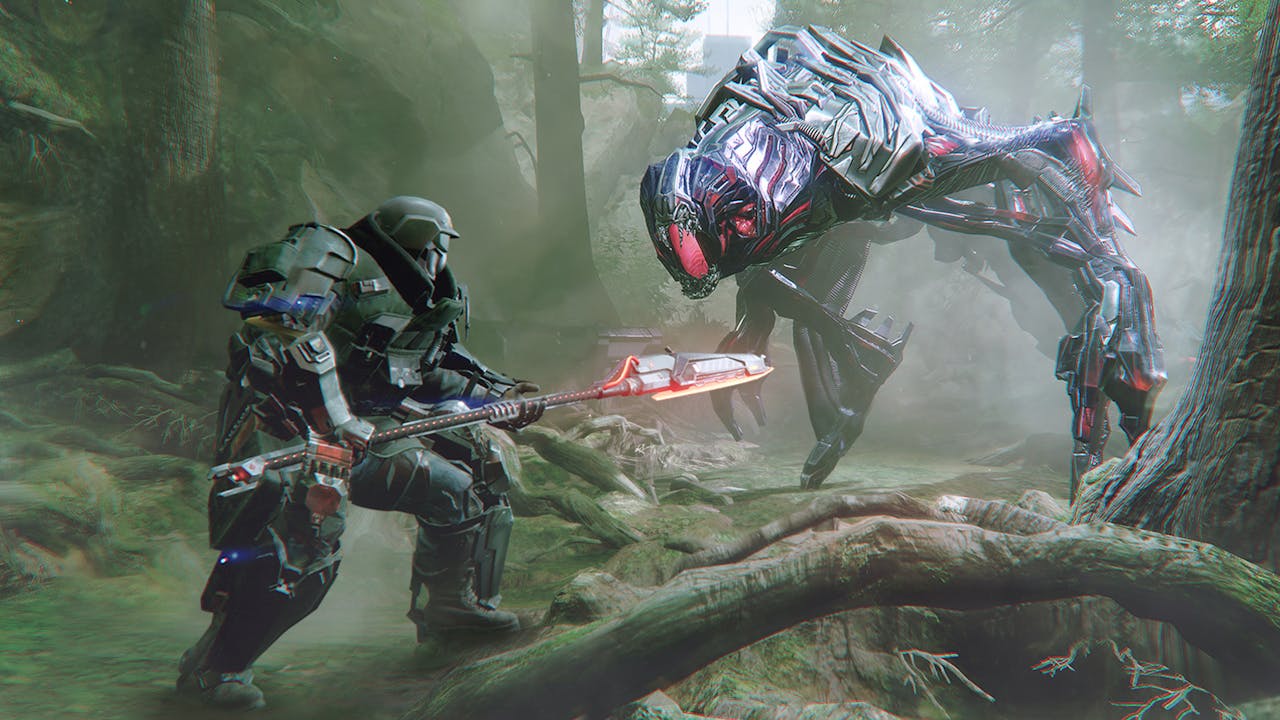 It's time for our newly refreshed monthly Platinum Collection, exclusively on Fanatical! Build yourself a top-tier gaming bundle for your PC and enjoy superpowered savings....
RPGs are one of the oldest genres of computer games. Whether you prefer stunning action, tricky tactics, or an epic quest, sometimes you want an RPG to have a brutal hardcore challenge.
Games that fall under the hardcore RPG category can often be pretty unforgiving on newcomers with their tricky boss battles and challenging environments, but many gamers who deem themselves veterans in this genre thrive off the chance of testing their skills - without needing to, as they say, 'git gud'.
So, let's take a look at the best hardcore RPGs for PC gamers with our top picks.
Nioh 2 - The Complete Edition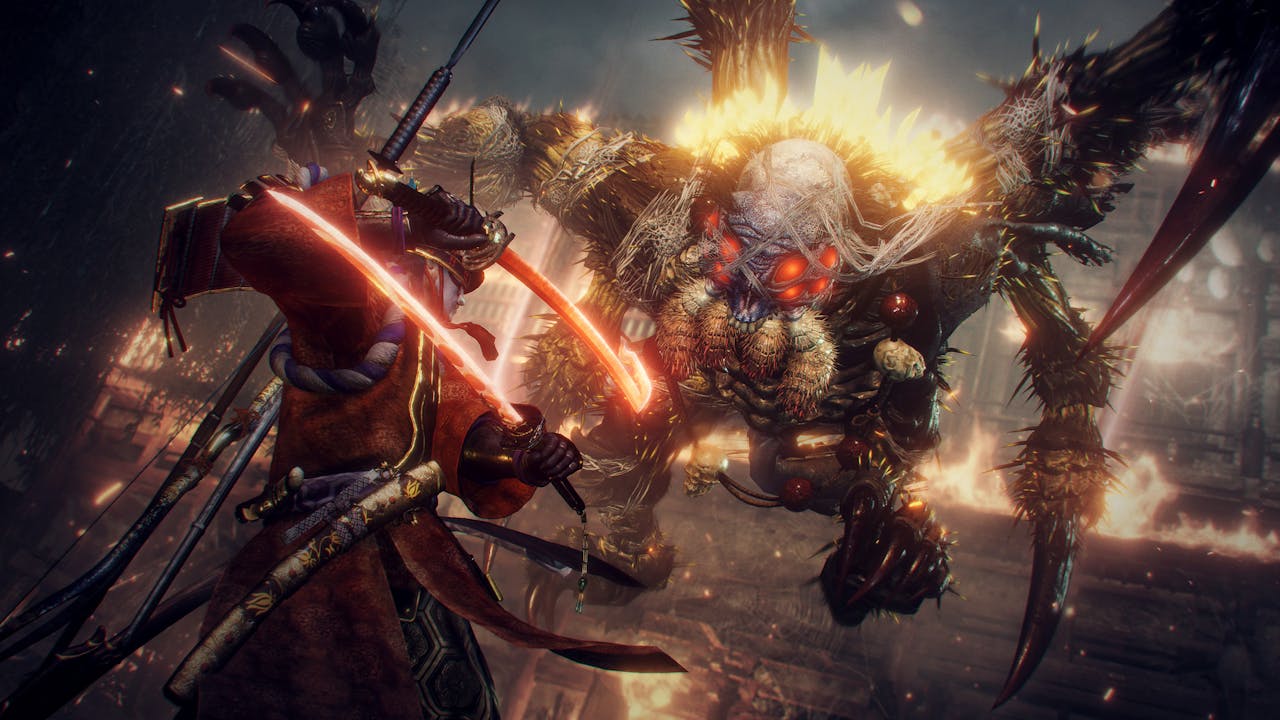 Team NINJA and Koei Tecmo team up to bring Dark Souls inspired action into the Sengoku period of Japanese history in this action RPG. Filled with slick combat, fearsome demons, and all 3 DLC expansions (The Tengu's Disciple, Darkness in the Capital, and The First Samurai), action RPG fans will get their fill with NIOH 2.
The Surge 2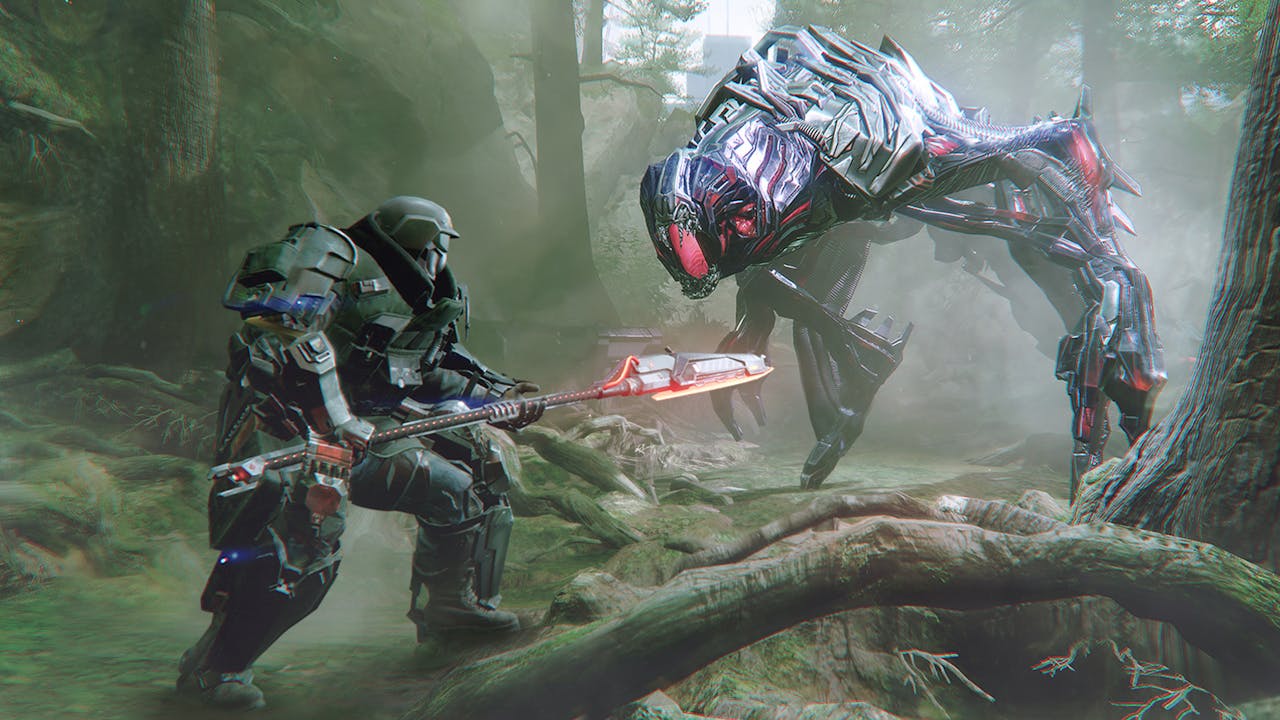 Your plane is shot down by a mysterious storm and crash-lands in the outskirts. You wake up weeks later in a derelict detention facility inside the city.
Armor-clad soldiers enforce Martial Law, robots are on a rampage, and a dark, expanding nanostorm looms over the cityscape. The Surge 2 challenges you to not only survive, but to also unravel its hidden secrets!
Show enemies no mercy by slashing, tearing and dismembering their limbs off in order to steal valuable equipment - making your character stronger so that you can take on the most fearsome, imposing foes and big bosses still lurking within the city.
Fine-tune your exo-suit to ensure that your health, stamina and energy levels are up to scratch with your fighting style. Fit your drone accomplice with guns, explosives and futuristic tech to aid you in battle.
Record of Lodoss War-Deedlit in Wonder Labyrinth-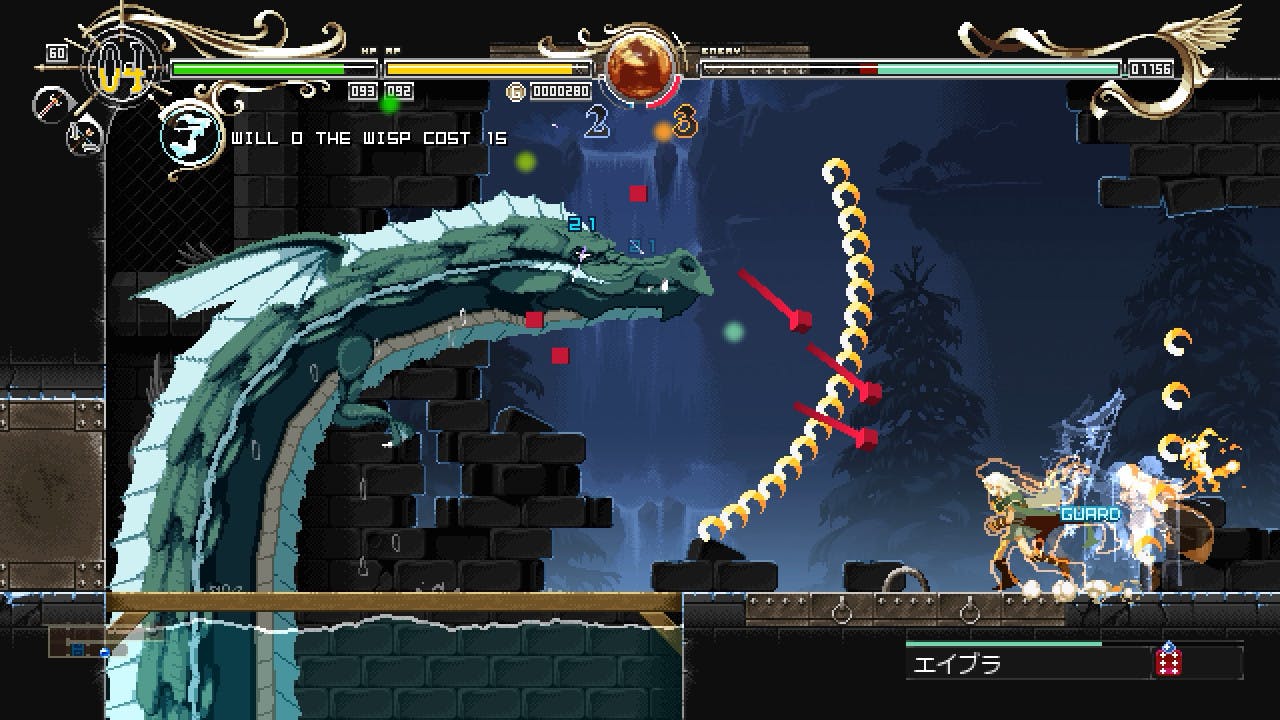 Gamers get to play as fan favorite character Deedlit the Elf in this action RPG based on the acclaimed novels, manga, and anime. Taking inspiration from Metroid, players summon elemental spirits and attack enemies with swords and bows and arrows as they navigate through the titular labyrinth.
Gordian Quest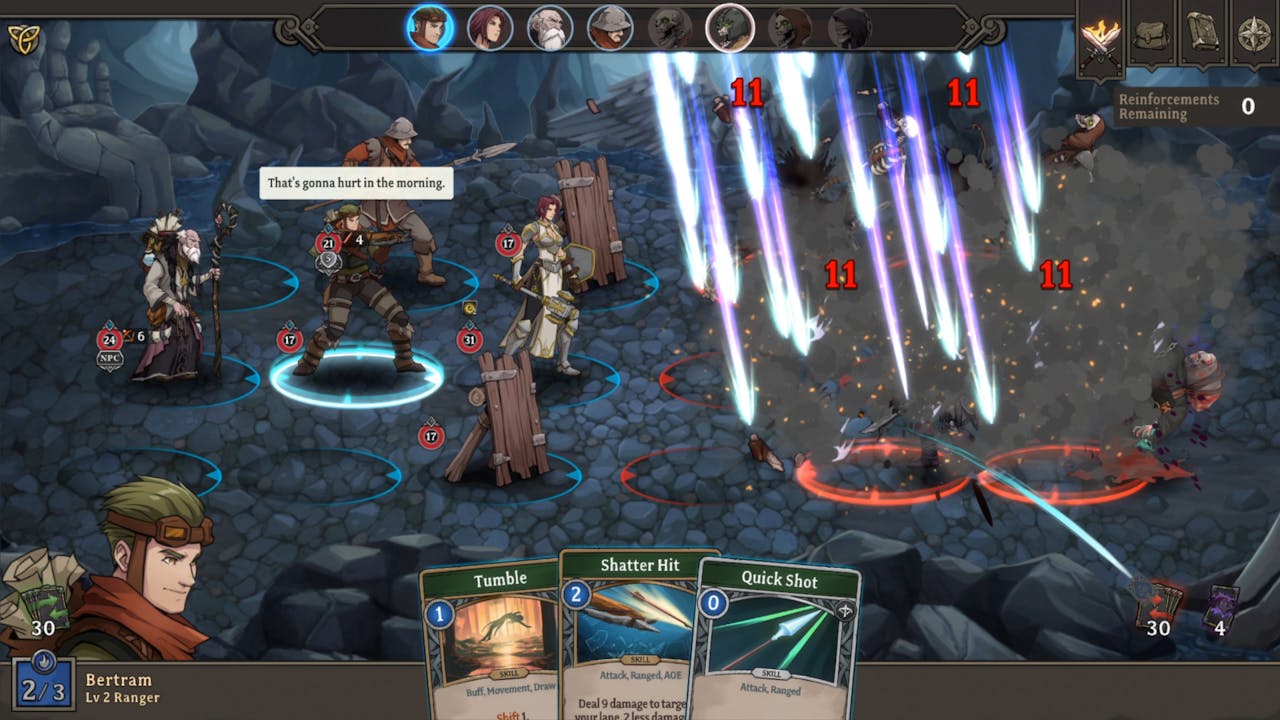 A card-based RPG with procedural dungeons, turn-based combat, and a crafting system, this Early Access title features a wicked challenge, randomized hero skills, and tons of loot. It doesn't hurt that the art style looks like something straight out of a Saturday Morning Cartoon!
RPG Maker MZ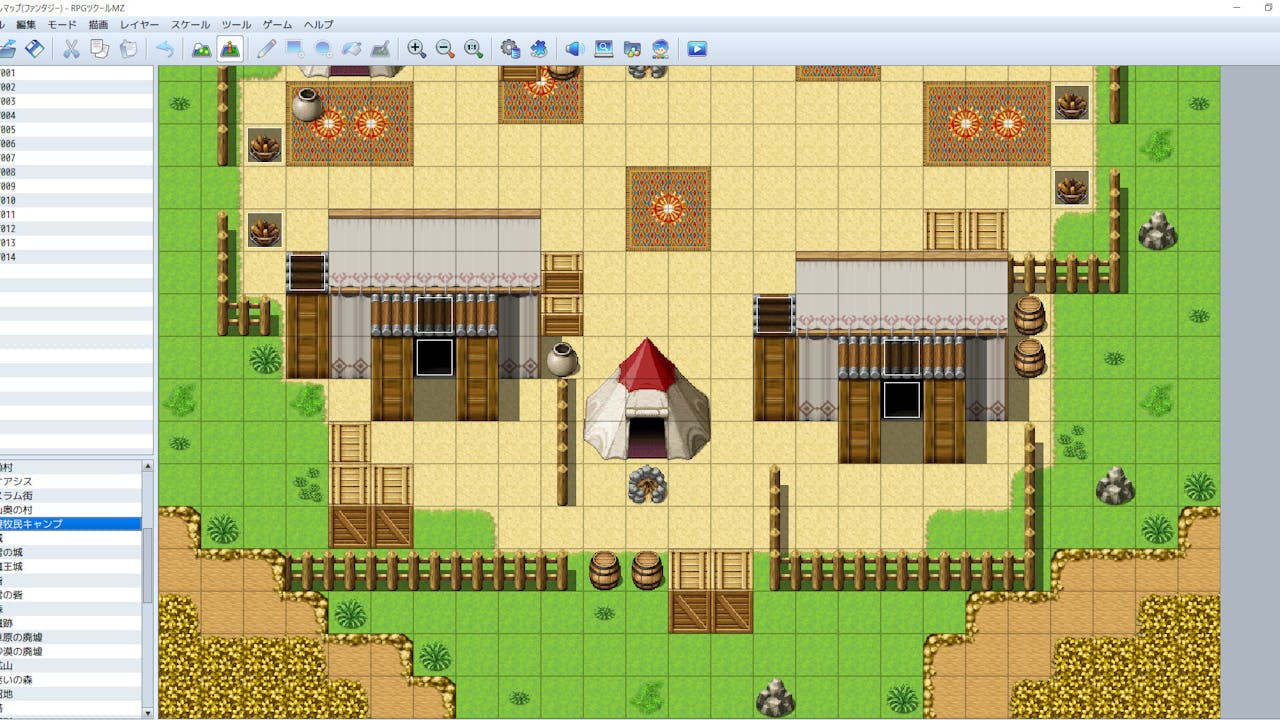 If you really are such a master at RPGs, why not try making one of your own? RPG Maker MZ allows players to make an RPG for PC, Mac, and mobile platforms. Put something together with the included graphics and sound or make something more custom with your own assets!
DARK SOULS III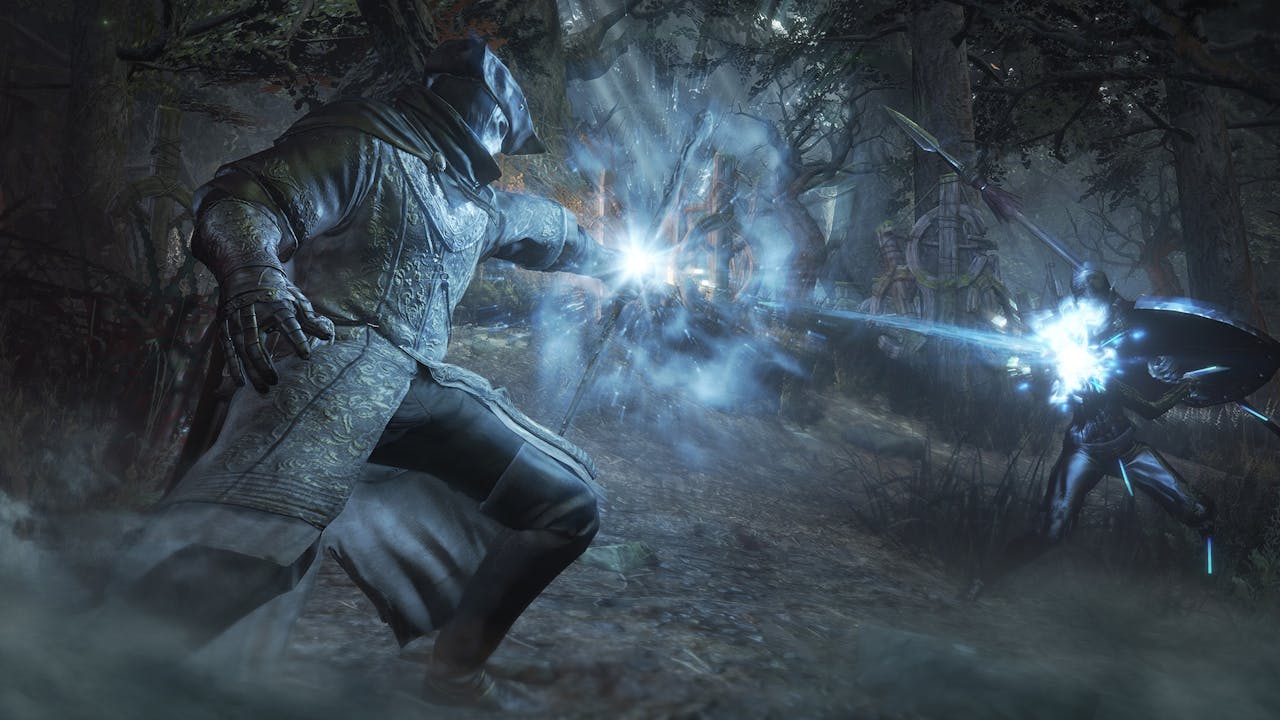 Now only embers remain… Prepare yourself once more and Embrace The Darkness!
DARK SOULS III continues to push the boundaries with the latest, ambitious chapter in the critically-acclaimed and genre-defining series.
As fires fade and the world falls into ruin, journey into a universe filled with more colossal enemies and environments. Players will be immersed into a world of epic atmosphere and darkness through faster gameplay and amplified combat intensity. Fans and newcomers alike will get lost in the game hallmark rewarding gameplay and immersive graphics.
You'll experience an expertly crafted world that encourages players to explore vast and breath-taking landscapes, with diverse combat action allowing you to craft your own unique play style against formidable foes.
Plus, the online multiplayer functionality seamlessly integrates online interactions into a single-player story.
Geneforge 1 - Mutagen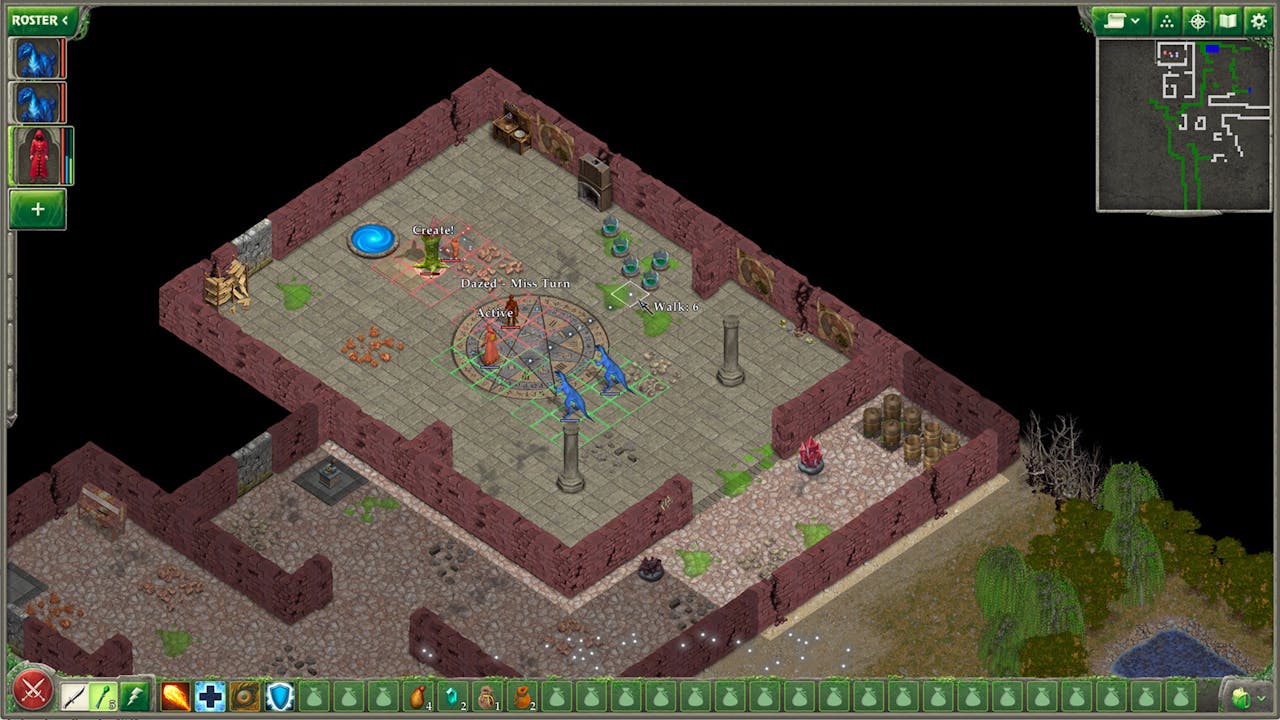 A remaster of the acclaimed 2001 title Geneforge, Geneforge 1 - Mutagen is a wild open-ended RPG in the tradition of Ultima. Players can create custom mutated pets to help them explore an island full of curious secrets and deadly invaders. This is the rare long RPG that's highly replayable!
Grim Dawn Definitive Edition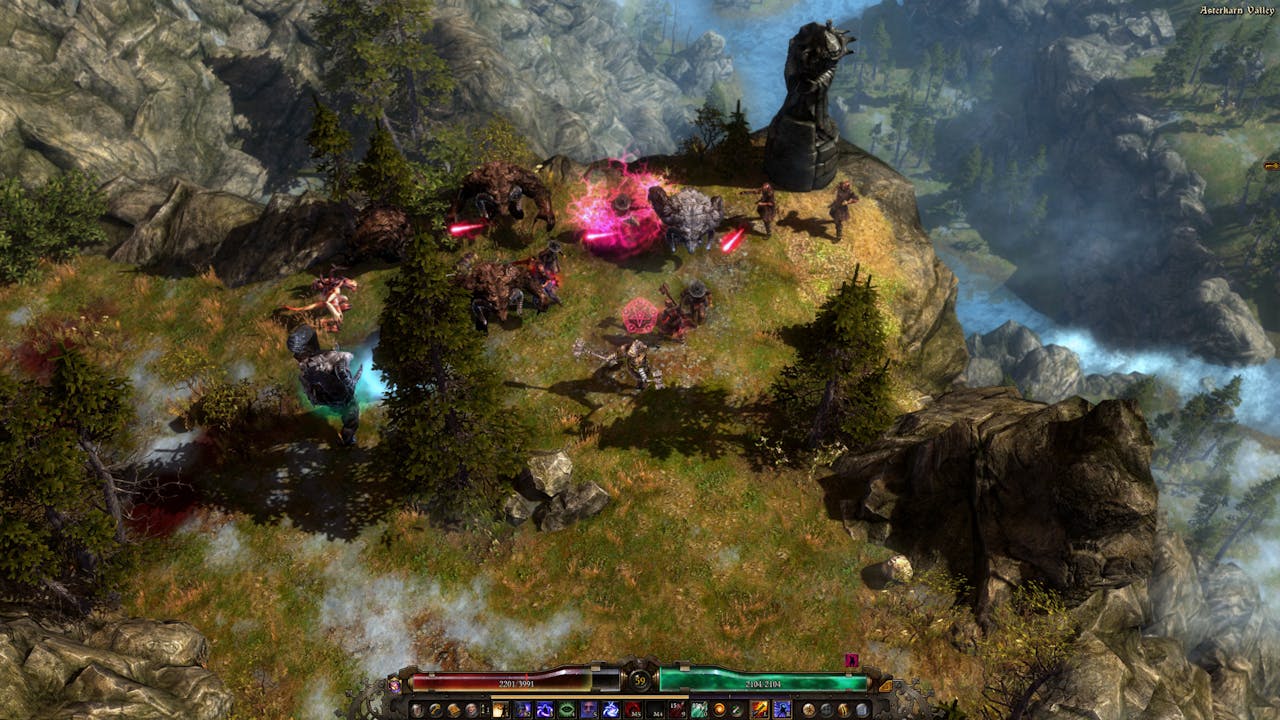 Those who hearken back to the halcyon days of Diablo II will enjoy the large dungeons, the detailed faction system, and the immense game world of Grim Dawn. The Definitive Edition comes with the base game and the Ashes of Malmouth, Forgotten Gods, and Crucible Mode DLCs for even more gothic fun.
The Bard's Tale IV: Director's Cut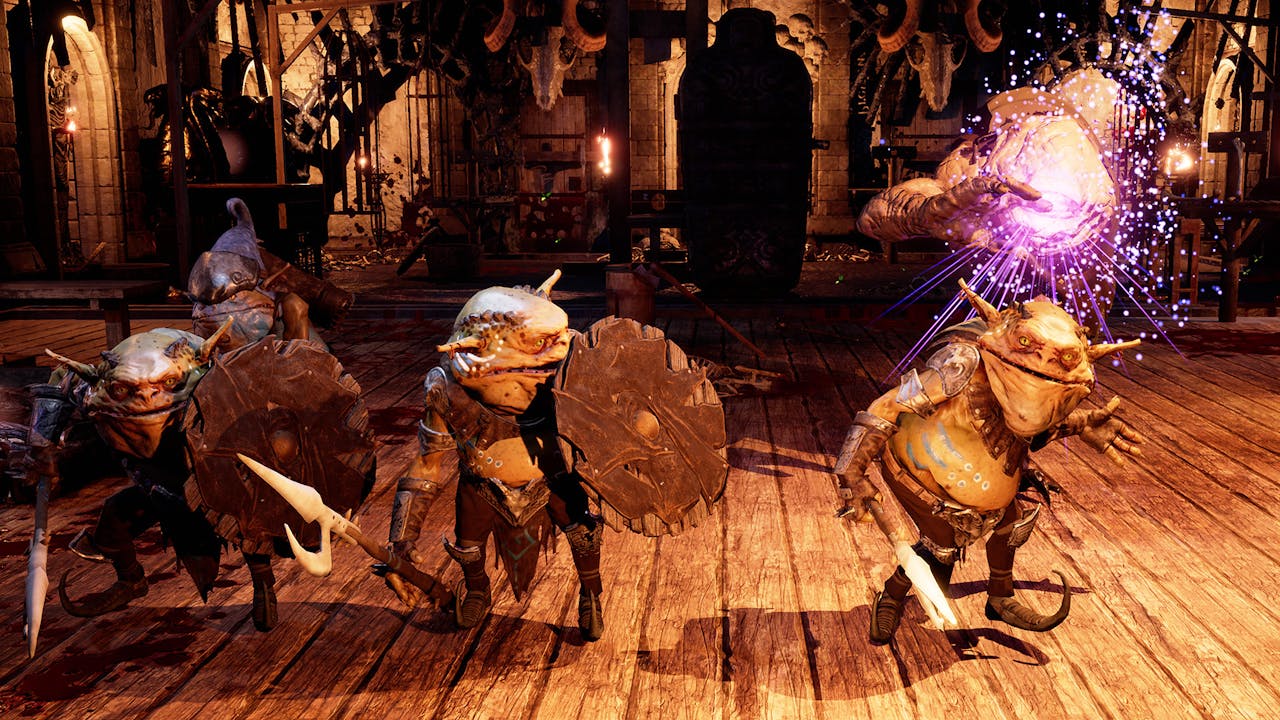 Gather forth your party and venture into dungeons from a first-person perspective with The Bard's Tale IV: Director's Cut. Full of nasty puzzles and creepy creatures, this revival of the classic series will delight RPG players wanting to do a deep dungeon dive.
The Director's Cut Deluxe Edition includes such goodies as the original The Bard's Tale Trilogy, digital Bard's Tale novellas, a digital soundtrack, and more!
Skul: The Hero Slayer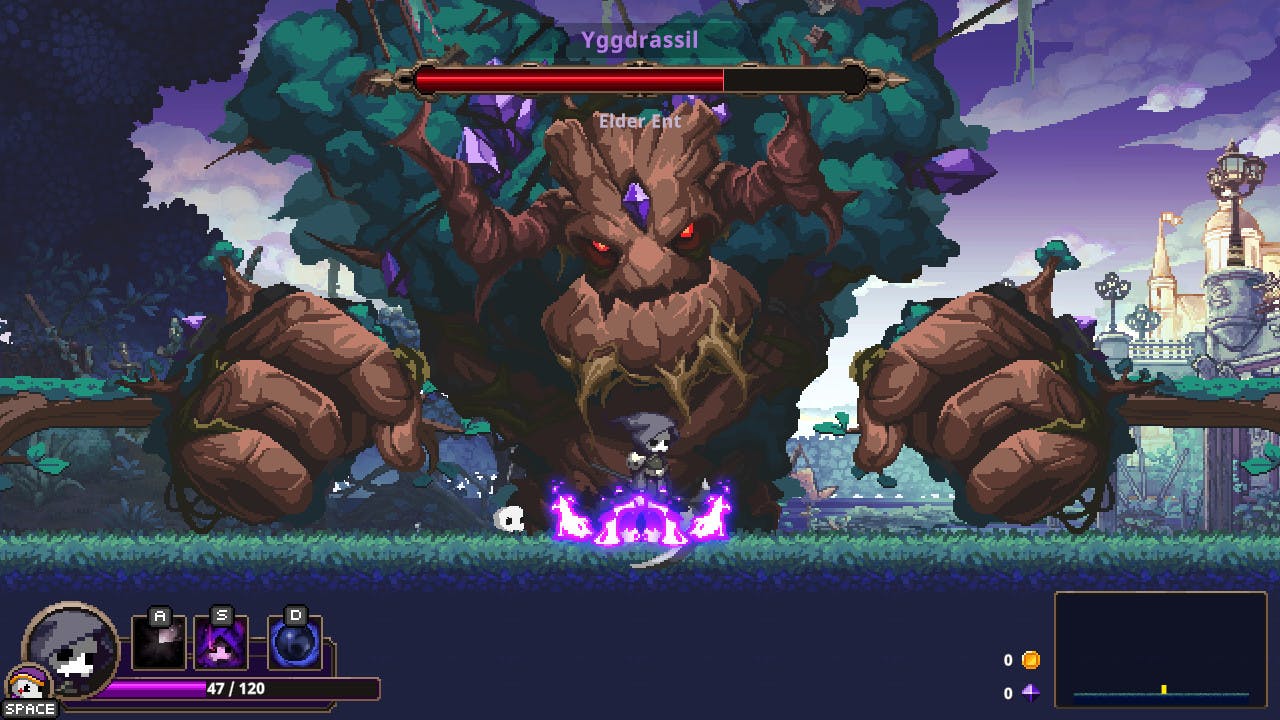 A super difficult side-scrolling action RPG with randomized maps and foes, players control the tiny skeleton Skul as he slays heroes and gains exciting new abilities by switching up his skull. Get your head in the game by finding your favorite combination of skulls, defeating bosses at the end of each chapter, and reveling in the cute pixelated graphics.
CODE VEIN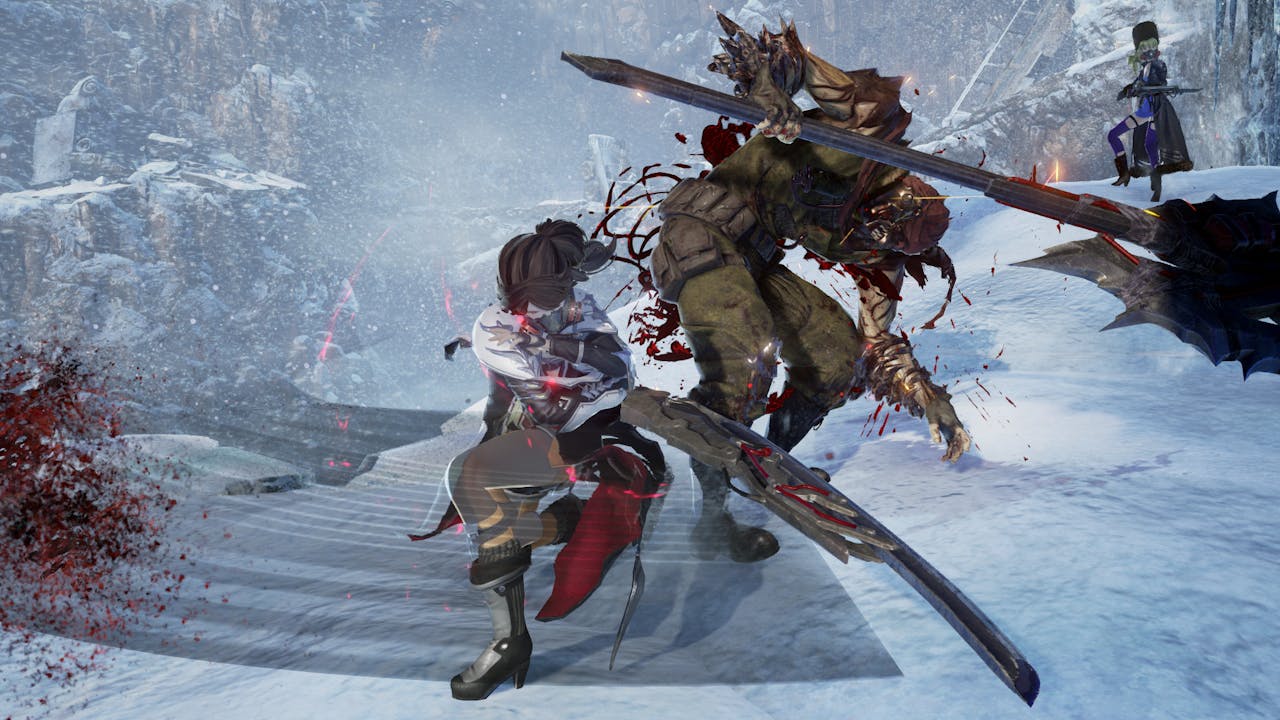 It's time to team up and embark on a journey to the ends of hell to unlock your past and escape your living nightmare in hardcore anime RPG CODE VEIN. You'll venture into the not too distant future, where a mysterious disaster has brought collapse to the world as we know it.
Towering skyscrapers, once symbols of prosperity, are now lifeless graves of humanity's past pierced by the Thorns of Judgment. At the center of the destruction lies a hidden society of Revenants called Vein. This final stronghold is where the remaining few fight to survive, blessed with Gifts of power in exchange for their memories and a thirst for blood.
Give into the bloodlust fully and risk becoming one of the Lost, fiendish vampire-like ghouls devoid of any remaining humanity. Wandering aimlessly in search of blood, the Lost will stop at nothing to satisfy their hunger.
Create and customize your own character and choose a fighting code class. Will your strengths lie in close-quarter combat (Fighter), long-range weaponry (Ranger) or performing powerful magic (Caster). Use Blood Veils that form from specific items of clothing and produce brutal attacks on your foes.
Test your skills in some gripping RPGs and many more awesome games right here on the Fanatical Store!
-
Article by Mat Bradley-Tschirgi
---
---
Share this post