When you want to play an MMO, there's nothing that'll scratch that itch. So let us guide you with our top picks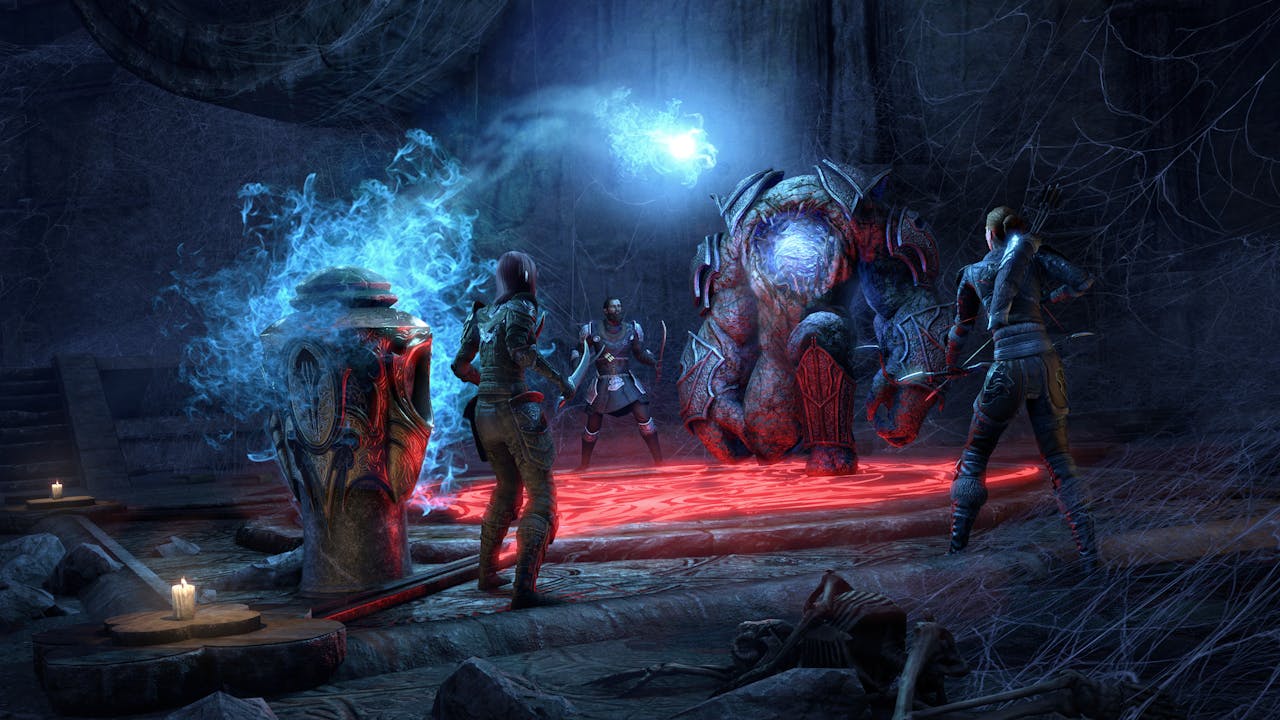 The massively multiplayer genre has roots deeply embedded in PC gaming. From older games such as Ultima Online and LegendMUD right up until the present day.
MMOs have been intertwined with PC gaming, evolving and changing with new technology and advanced game design methods. In the mid 2000s the genre exploded, with the internet cheaper than ever before a huge amount of MMOs were released.
Some sadly didn't make it, but many lasted the test of time. Today, MMOs are as popular as ever. With new ideas and updates to old favourites, there's never been a better time to dive into some massively multiplayer fun.
Here's our pick of the absolute cream of the MMO crop in our list of the absolute best massively multiplayer games for PC gamers.
World of Warcraft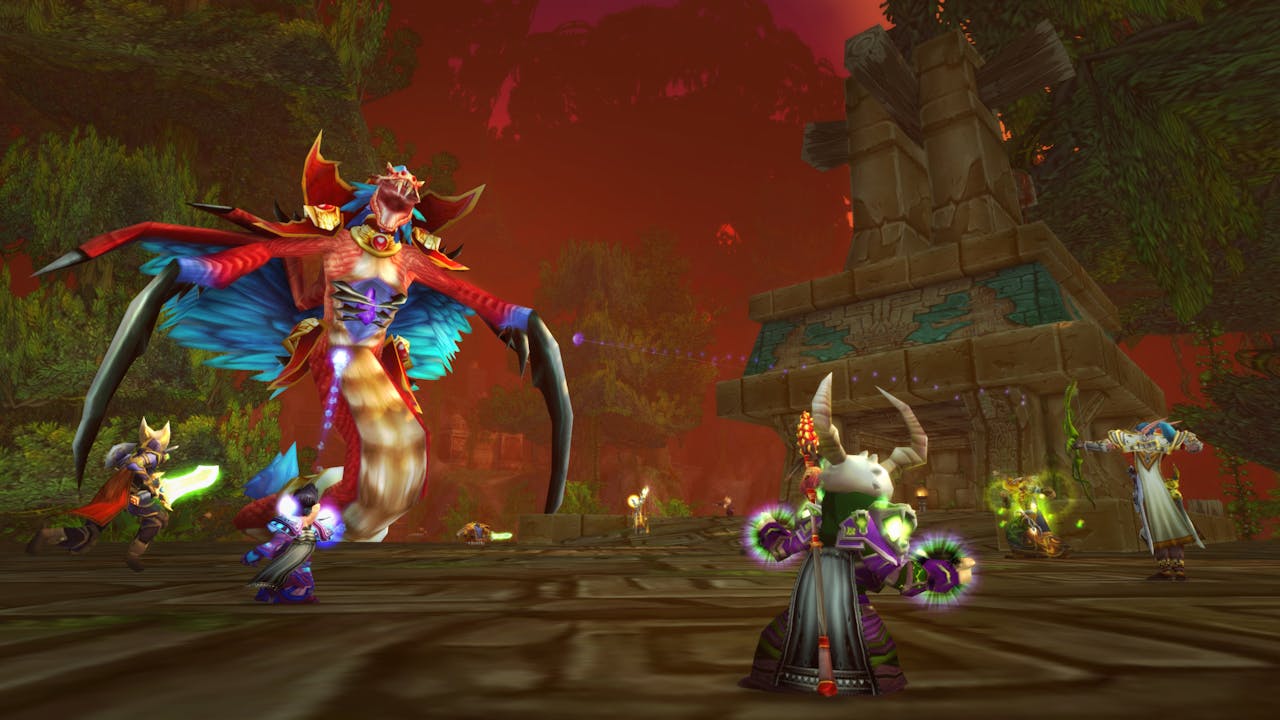 World of Warcraft is probably the name you'll think of when you think of massively multiplayer games. Now sixteen years old, World of Warcraft is gearing up towards its latest expansion - Shadowlands.
In the new expansion the entire game is being reworked to make the new player experience smoother, easier, and quicker so you're in the action with your friends faster than ever before. In addition, it promises to fulfill on story threads that have been floating around since 2008's Wrath of the Lich King expansion, making it a compelling draw for returning players too.
With a huge amount of history and expansions to play through and a constantly evolving end-game, it's no wonder that World of Warcraft remains one of the absolute best massively multiplayer games out there.
Guild Wars 2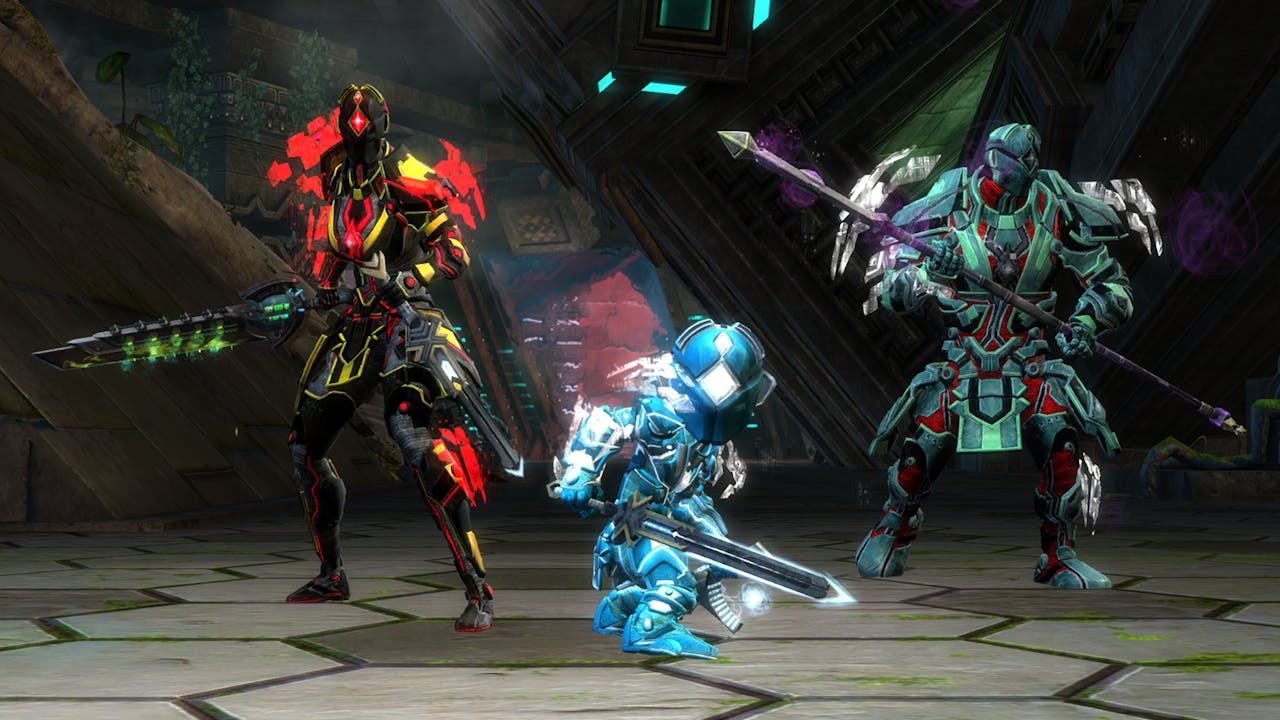 Guild Wars 2 is a huge evolution from its predecessor, and one of the best MMOs out there. What makes it unique is choice. Not only do you have a staggering amount of choice over your skills, but you also have a great amount of choice over how you play the game.
Many MMOs, at least fantasy-inspired ones, see you fighting quests either alone or with friends. Guild Wars 2 mixes this up to great success - not only are you rewarded heartily for exploration and finding hidden areas, the game also mixes up questing.
Gone are the days of spamming group chat or hunting for someone to team up with. Guild Wars 2 has an excellent system where areas offer group goals, and simply being there and taking part gives you credit. It makes levelling, questing, and exploration all seamless when you're out and about, making Guild Wars 2 an utter joy to play.
EVE Online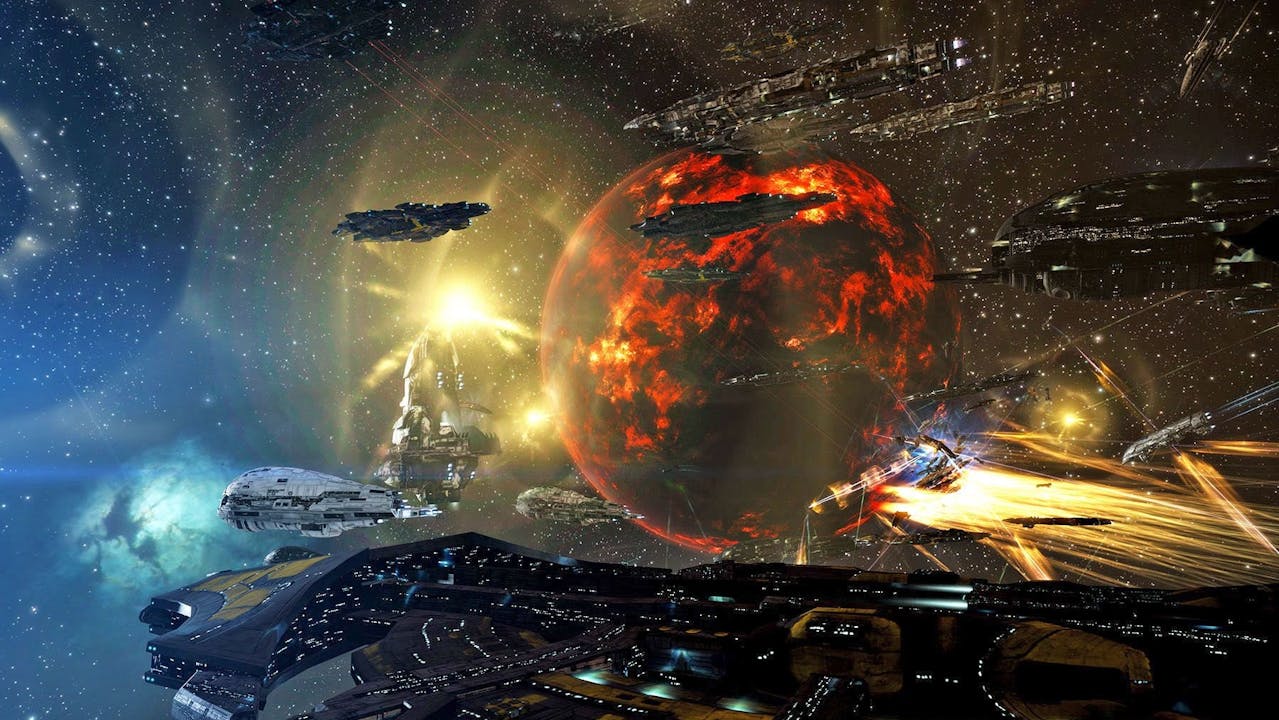 Space is vast and full of danger, but also full of opportunity. If you've ever wanted to quit your boring Earth life and head to the stars to become a miner, a trader, or a bounty hunter - EVE Online satisfies all that, and so much more.
EVE Online gives players a universe to play in and lets you decide how that evolves. Much of the game is controlled by player-run corporations, with them having huge amounts of influence over the universe.
You are a pilot in this universe and it's up to you how far you go and what path you take. Will you join a corporation and help them rise to galactic power, or will you thrive on the fringes of lawless space?
EVE Online gives you a breathing, living universe to play in, and it's unlike anything else out there.
Star Trek Online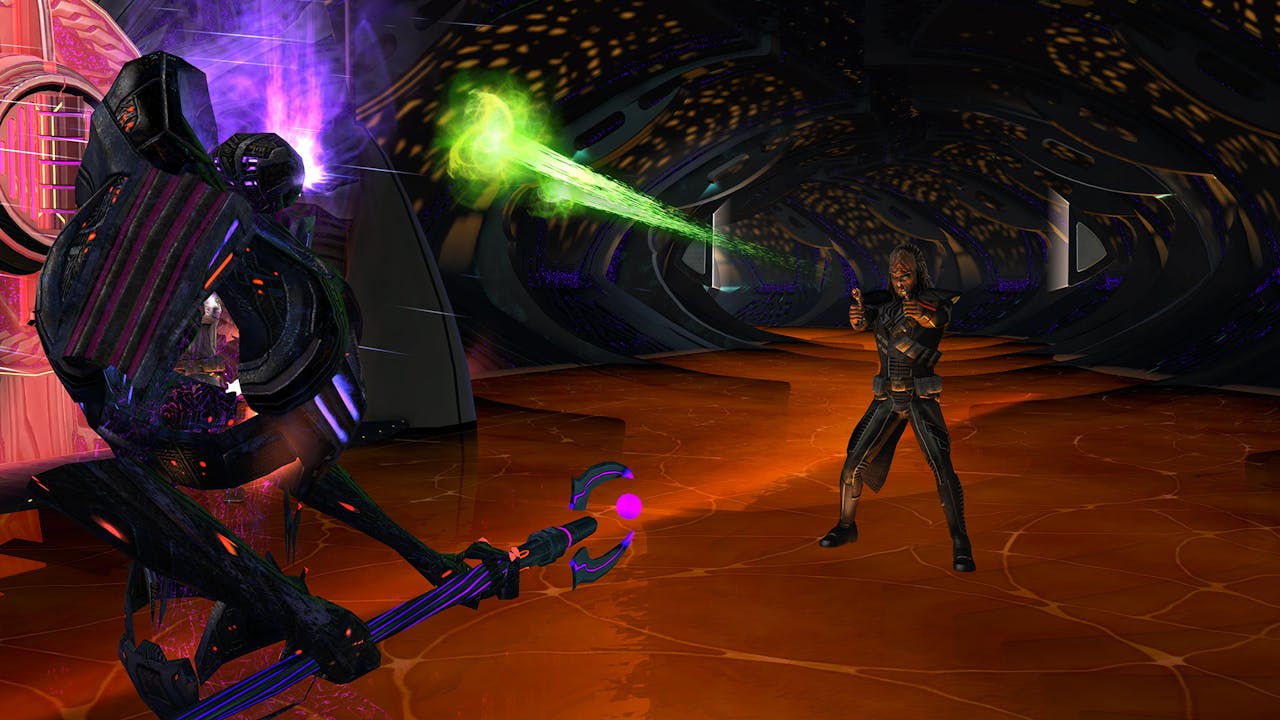 Star Trek Online does three things better than almost any other massively multiplayer game out there, and each of them make it a compelling game to play. The first of these is the excellent character creation, letting you summon up aliens more bizarre and more interesting than anything seen on the tv programme.
The spaceship combat and exploration is fantastic and impactful. It feels like you're controlling a naval ship in three dimensional space, giving you direct control over your space craft in a system that has yet to be copied or beaten.
The final reason to play Star Trek Online is the sheer attention to detail. If you're a fan of Star Trek then you'll find lots to love in this game, as it dives into references, follows up on storylines, and is clearly made by fans, for fans.
If you wanted to know what happened to the Dominion fleet at the end of DS9's Sacrifice of Angels, you'll find out here. If you want to see more of the Iconians, it's in there. There's so much to see and do, and all of it is clearly lovingly crafted.
Final Fantasy XIV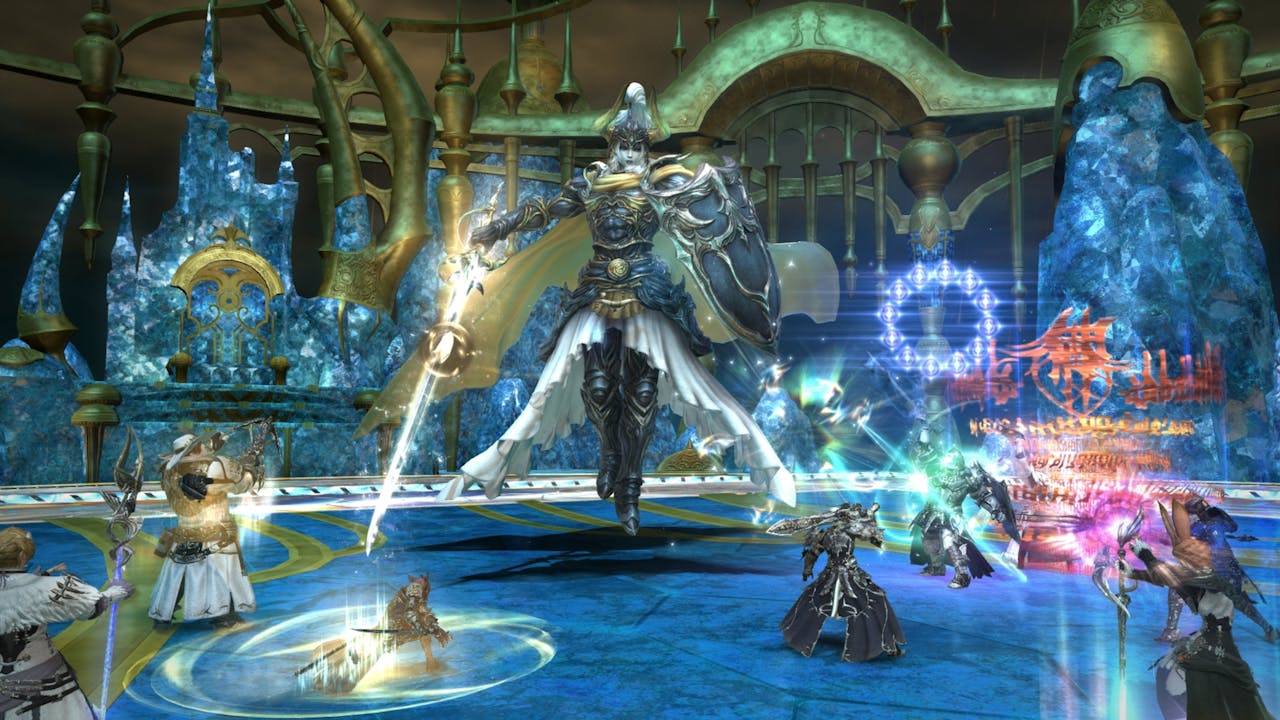 It's hard to talk about Final Fantasy XIV without mentioning its disastrous launch. Thankfully a phoenix down was hastily applied, and now Final Fantasy XIV isn't just a great massively multiplayer game, it's one of the best Final Fantasy games out there.
Final Fantasy XIV doesn't just have great mechanics, its job system in particular is well worth exploring with the amount of choice it gives players. Its story, however, is one of the best - not only in MMOs, but in games.
The world is full of raids, story beats, and great characters. If you play Final Fantasy XIV you're sure to become a fan, so be warned - it will eat your time and you won't regret a second.
The Elder Scrolls Online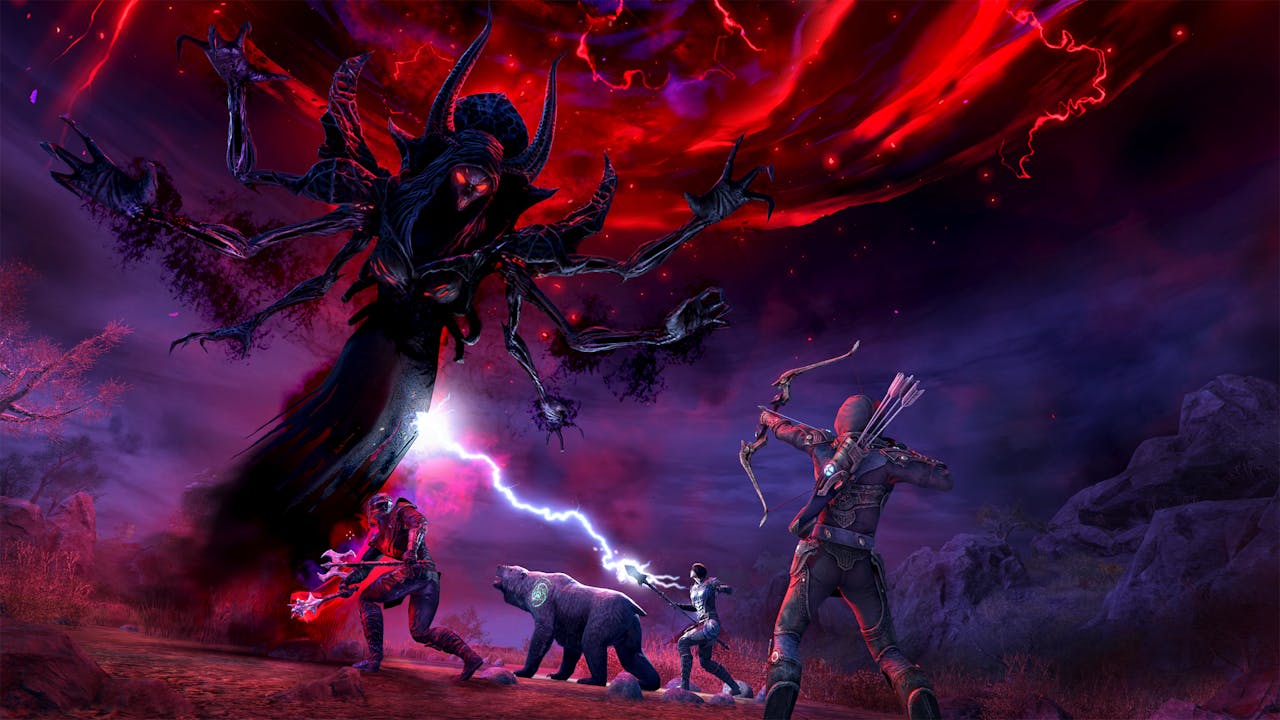 Similar to both Final Fantasy XIV in that it had a poor launch and Star Trek Online in that it's incredibly detailed, The Elder Scrolls Online at this point may as well be considered a full-fledged Elder Scrolls game.
Taking place centuries before any other Elder Scrolls game, the attention to detail and respect for the series' lore has made it a firm fan favourite. The latest expansion in particular, Greymoor, has given players a new antiquities system which helps tell more of the game's expansive story in bite-sized chunks.
Playing like a cross between sadly-defunct MMO Wildstar and Skyrim, the game itself is absolutely solid and even without buying the expansions features hundreds of hours of questing, crafting, and story to explore.
Star Wars: The Old Republic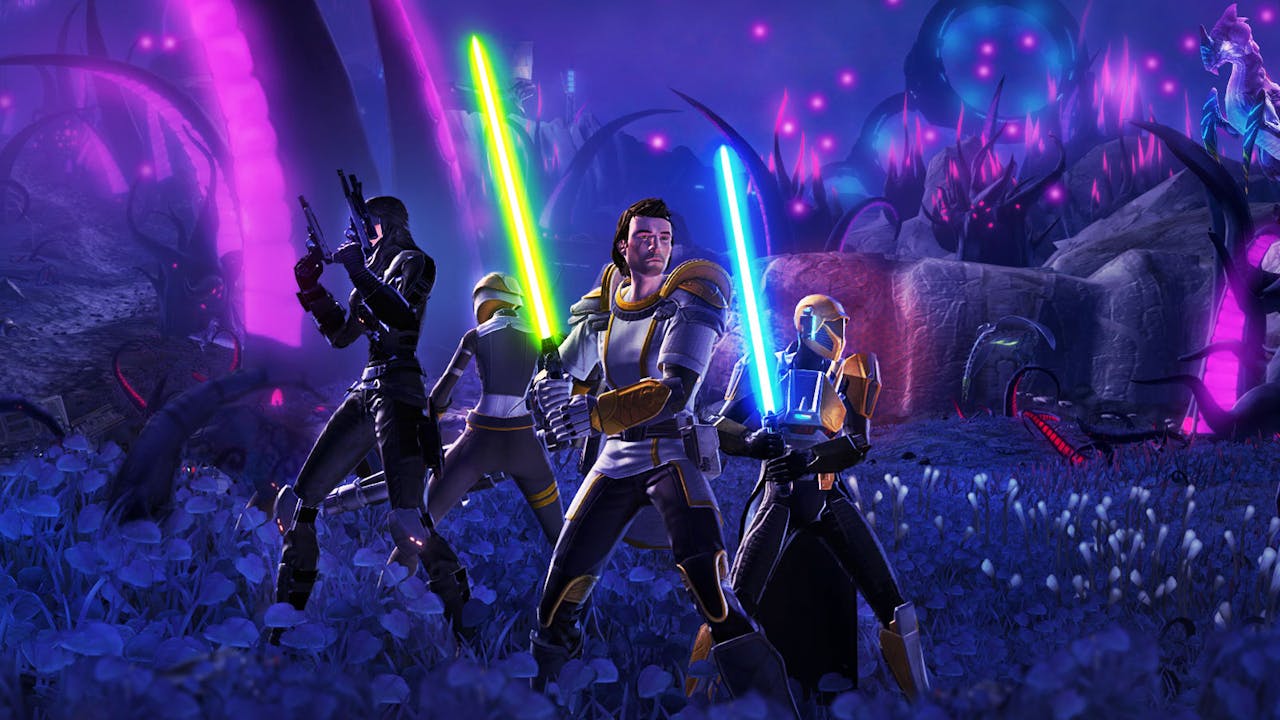 It's becoming a theme that some MMOs have troubled launches, and similar to some of the others on this list Star Wars: The Old Republic didn't do too great when it came out.
After a relaunch into a free-to-play model, this massively multiplayer game has gone from strength to strength. With lots of expansions to play through and a fully-voiced storyline to explore, Star Wars: The Old Republic is a must for any Star Wars, Knights of the Old Republic, or BioWare fans.
The Knights of the Fallen Empire expansion is a high point, coming as close to a Knights of the Old Republic 3 game as we're likely to see. Star Wars has had a rocky history on PC with many games being received poorly, but thankfully with time and hard work The Old Republic isn't one of them anymore.
It's now one of the best Star Wars games you can play and well worth your time.
Rift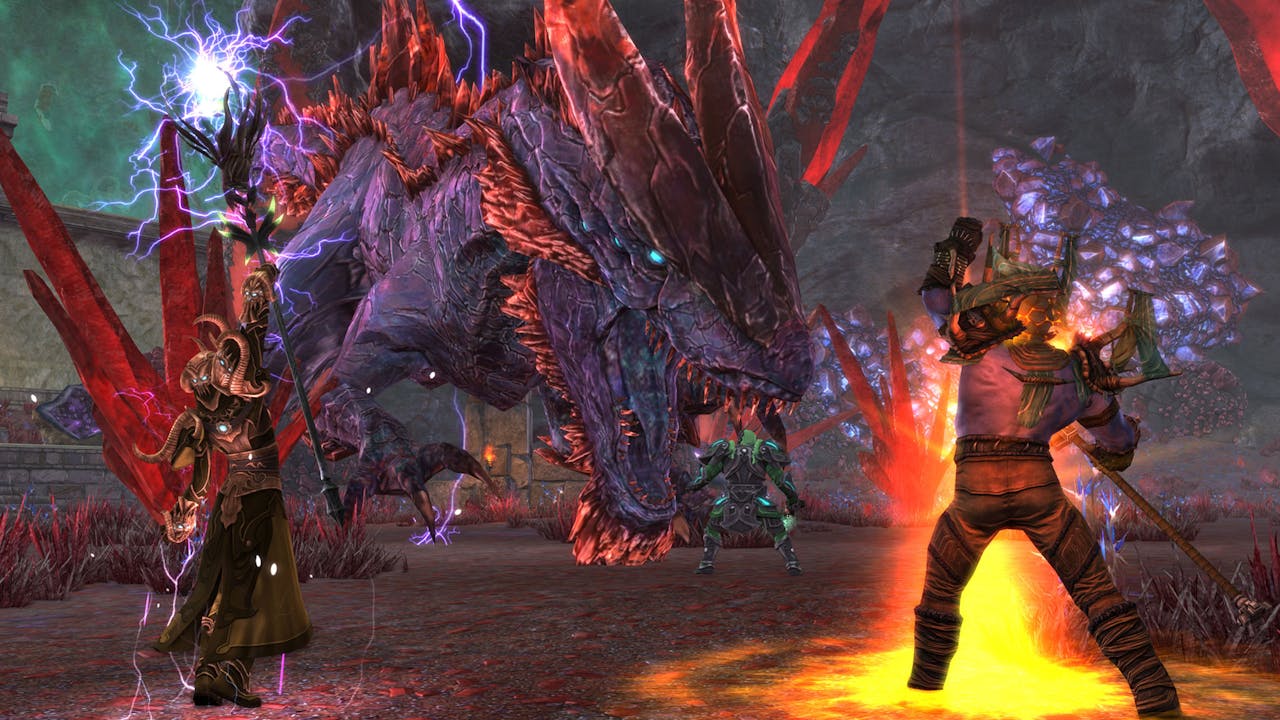 Another venerable massively multiplayer game, Rift has stood firm against the tides of time and continues to be one of the best MMO experiences out there.
Its titular rifts are a particular highpoint, huge events that call in players from around the world to battle against invasion. Winning here will net you high rewards, and also help make the world feel alive with other people.
One thing that Rift does incredibly well is player housing. MMO worlds often don't feel like any of it is yours.
Rift has a housing system that lets you build your perfect house your way, similar to building in The Sims. Of course the game also includes out-of-the-box buildings you can build to live in, but you can also customise and build to your heart's content.
Lord of the Rings Online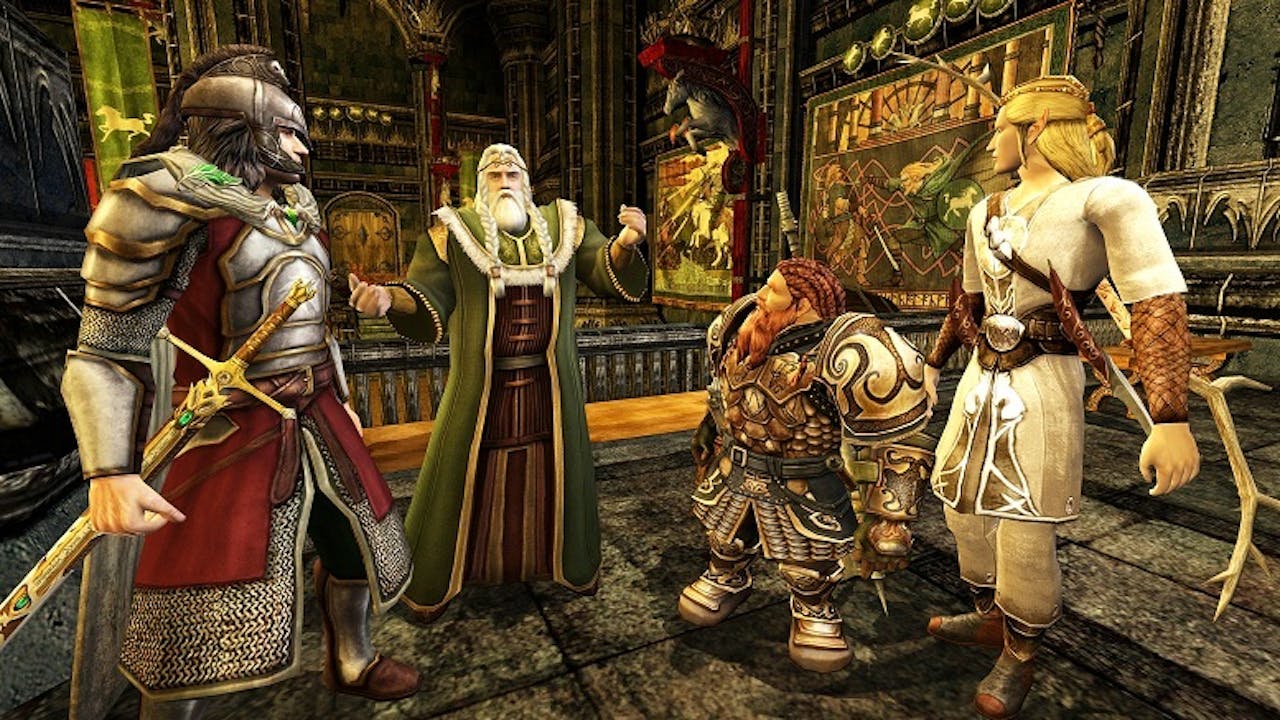 Lord of the Rings Online is another MMO that really dives deep into the world it's made in. Weaved in and around the books, you take part in many of the background events mentioned in JRR Tolkien's epic series.
The Moria expansion is a highlight, letting you turn back the darkness in the Dwarven depths and seeing you craft and level up your own weaponry as you fight for the light. Since then the game has seen players fight in Isengard, Mordor, Helm's Deep, and more.
Also, you can dodge hungry hobbits in Hobbiton as you try to deliver pies. If that doesn't sound like a great time then we don't know what you tell you.
Black Desert Online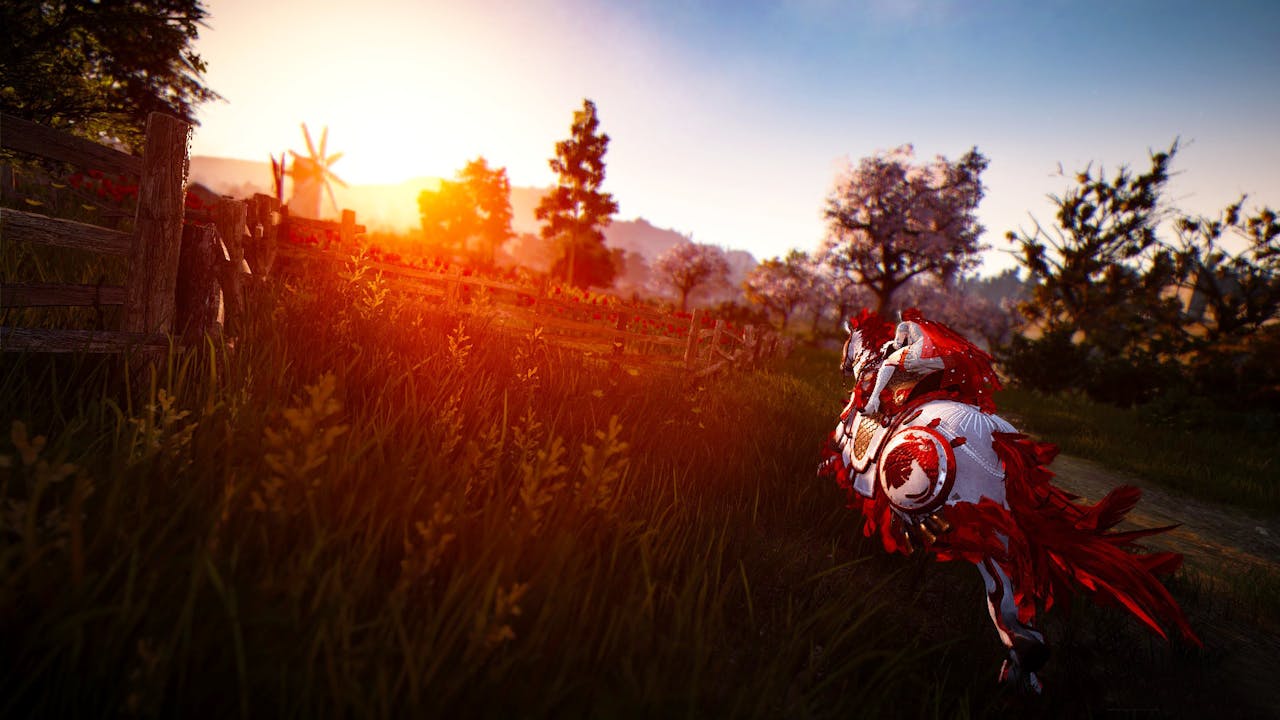 Black Desert Online, on the face of it, may look like a traditional MMO. However it plays very differently from the likes of Lord of the Rings Online, Rift, or World of Warcraft.
With a huge world to explore, a brilliant character creation, and new systems to learn, Black Desert Online stands apart from the crowd. You'll be experimenting and refining how you play as you come to grips with its more-responsive combat.
In addition, it takes a few cues from EVE Online in the trading and crafting side of things, letting you build a non-combat empire away from the swords and fury of combat. However you choose to play, Black Desert Online is a solid and intriguing world to be a part of, and one that rewards your time in unique ways.
---
---
Share this post