Get to grips with your new favorite controller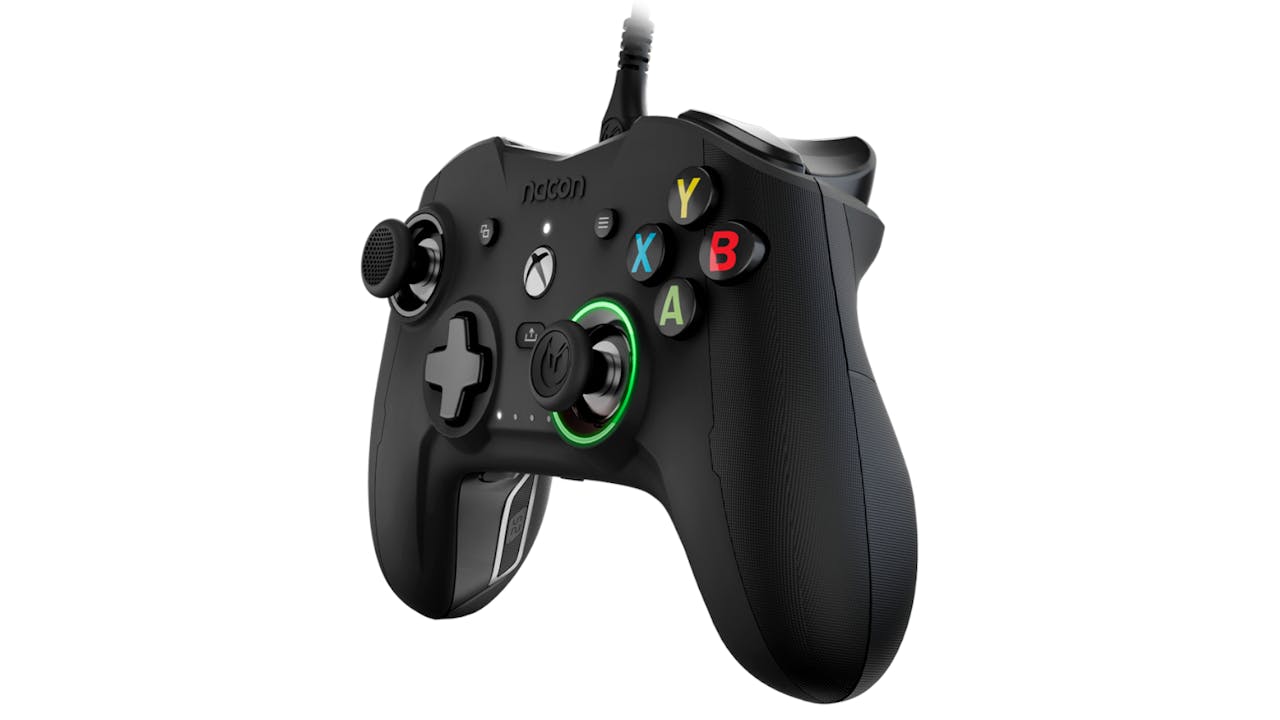 Not a huge fan of using a keyboard and prefer the feel of a controller between your hands? Well, you'd be best be certain that you choose the right one for your playstyle.
Whether it's comfort, longevity or keeping up with the pro gamers and the latest tech, it's important that you find a controller which benefits your gaming sessions. If you're still looking for Christmas ideas or a 'to me, from me' gift for the New Year, we've put together a list of our top choices for PC gaming controllers to give you an idea of which type you should be using.
FEATURED: NACON Revolution X (wired)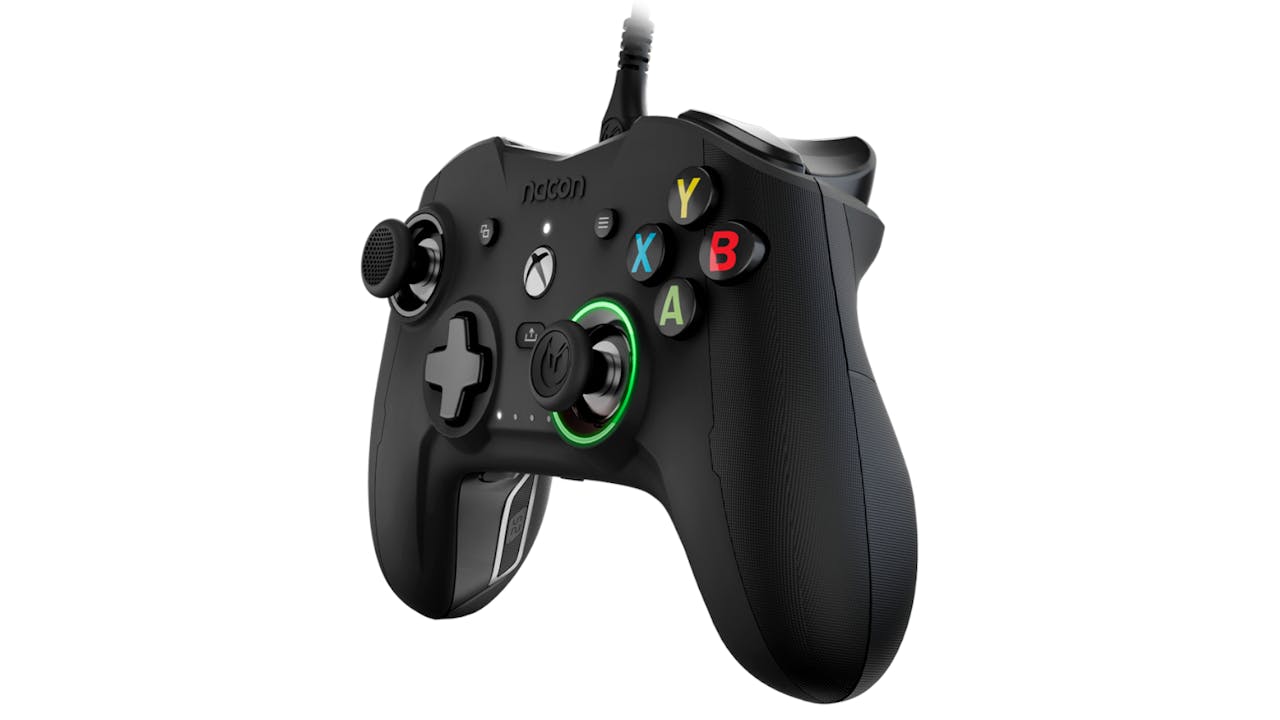 Tested on: Xbox One X & ASUS ROG Strix G (NVIDIA GEFORCE GTX).
KEY FEATURES:
- Professional ergonomics and patented sticks offering superior amplitude and precision.
- Concave or convex sticks with different bases provided to adjust sensitivity on the fly.
- App customization for up to four profiles and full button mapping.
HANDS ON WITH THE NACON REVOLUTION X
The first thing that springs to mind when using the NACON Revolution X is how it's almost a perfect hybrid for players who are used to the Xbox One, Series S|X controllers and PlayStation DUALSHOCK 4 and 5. On the one hand, you have the light, sleek design that resonates with the controllers, and on the other you have the familiarity of the Xbox button layout and structure - including the share button that is perfect for capturing those awesome videos and screenshots from your latest play session.
But here's where the Revolution X really sets itself above most controllers on the market. You can find the perfect counterweight for your playstyle thanks to the six weights included with the controller (10g, 14g, 16g), as well as the choice between concave or convex sticks to allow alterations to the sensitivity.
All of this comes in a compact hard storage case that makes it ideal for transporting all of your equipment to a friends house or those gaming tournaments where you simply must have your desired controller at hand.
The fact that you can also create and save up to four profiles for your controller via the Revolution X app (available on the Microsoft Store for Xbox consoles and PC) is also a big plus, allowing you to adapt your playstyle to any type of game with a few clicks.
With Dolby ATMOS automatic access included, playing a game has never felt more immersive as you'll have access to high quality sound via your headphones - giving you an competitive advantage of precise audio... those footsteps in the distance will not go undetected!
VERDICT
Performance: ★★★★★
Comfort: ★★★★★
Style/Appearance: ★★★★
SCUF Instinct Pro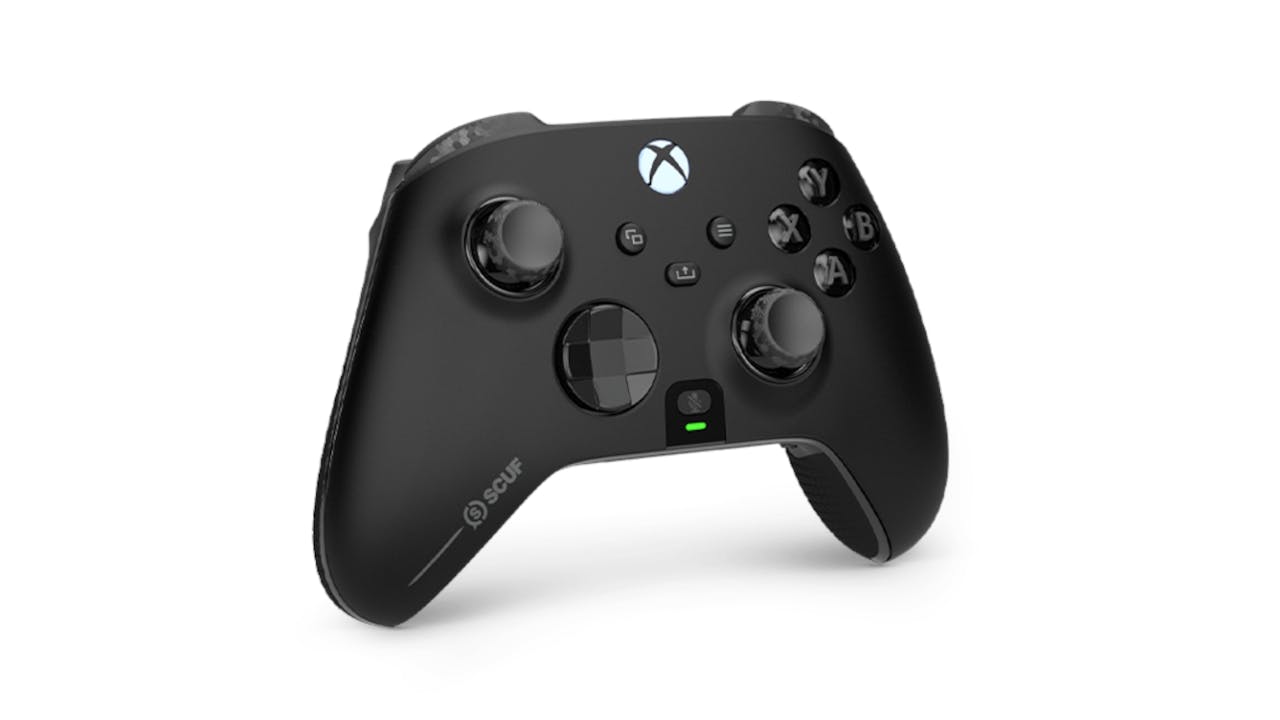 For those looking to take milliseconds off your reaction times, the SCUF Instinct Pro is certainly a good choice. The controller has four rear embedded Remappable Paddles for faster play and increased durability.
FEATURES
- Instant Triggers for switching from regular trigger to a mouse-click action for those ultra-fast shots.
- All-new textured thumbstick grip improves precision and accuracy.
- Performance Grip for the ultimate non-slip comfort no matter how long you play.
- Endless customization options available to fit your style and gameplay.
Spectra Infinity Enhanced (Wired)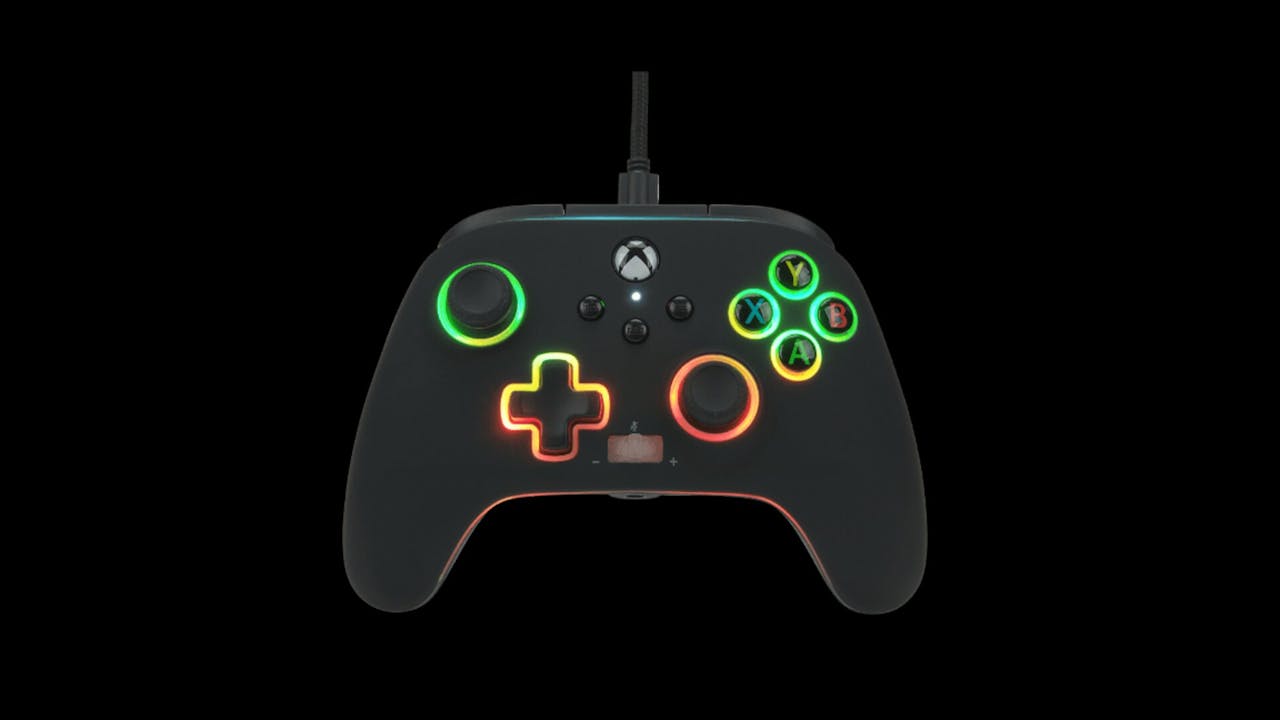 Light up your next gaming sessions with the Spectra Infinity Enhanced, a wired controller that's does the trick and doesn't break the bank account. Ideal for PC and Xbox Series S|X, this gamepad offers a ton of customizable color combinations across three distinct light zones–choose different colors for each zone.
FEATURES
- Mappable advanced gaming buttons.
- Three-way trigger locks and dual rumble motors.
- Vast array of LED color combinations.
---
---
Share this post