Head into strategic battles with our top picks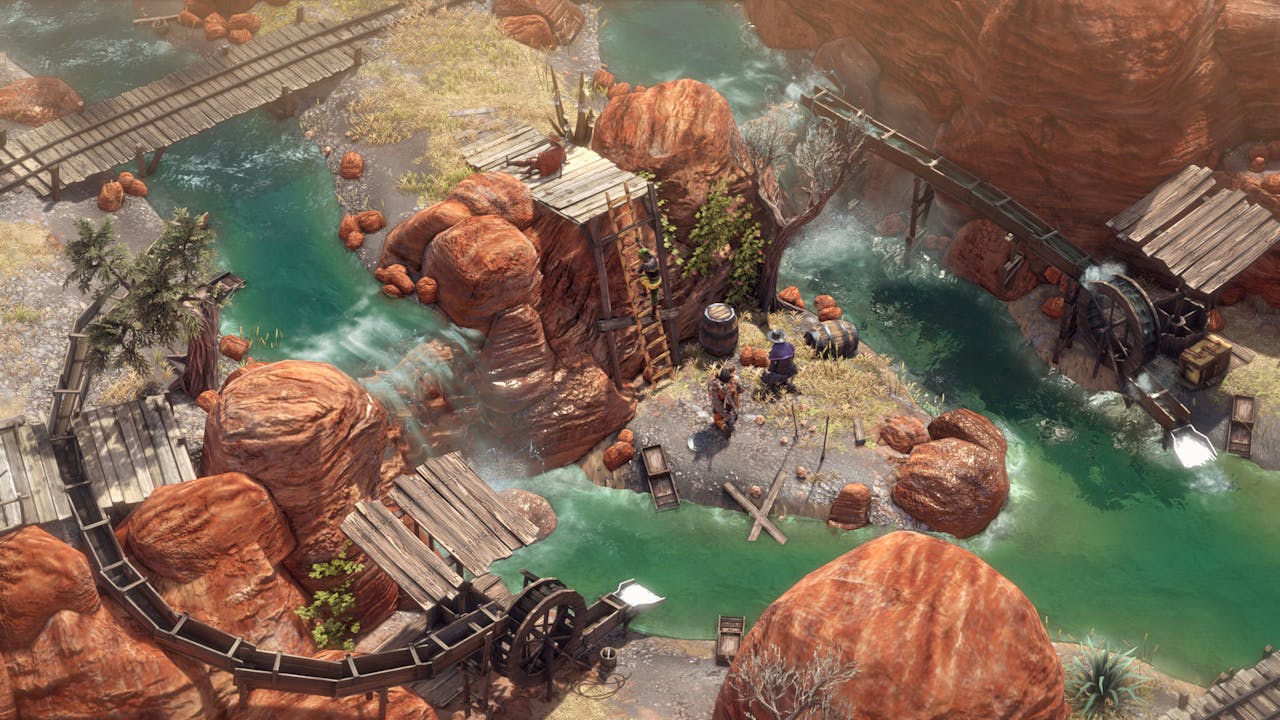 It's time for our newly refreshed monthly Platinum Collection, exclusively on Fanatical! Build yourself a top-tier gaming bundle for your PC and enjoy superpowered savings....
Real-time strategy (RTS) games are built from the ground up for PC. Sure, a few have managed to thrive on console, but the minutiae of control lend itself to using a mouse and keyboard.
More often than not, players need to cycle quickly through units and position them precisely on a battlefield. Because the genre reigns on PC, it can often be tricky to find just the right game for you.
Especially when there are many iterations within a series. We are here to help, with a few suggestions for the best RTS games currently available on PC.
Starcraft 2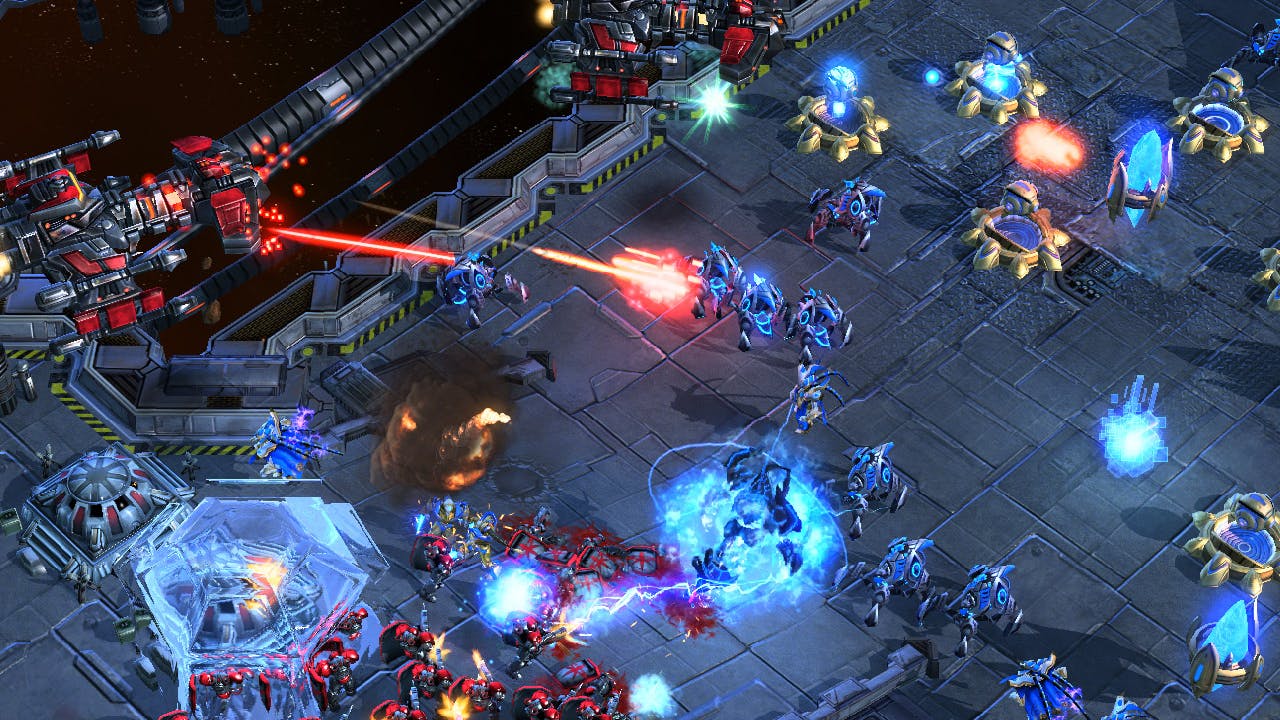 This is not the only Blizzard title on the list (see further down) but it is probably the best of their offerings. In fact, some might say Starcraft 2 is the best RTS ever made. With a beefy campaign spanning several expansions and a robust multiplayer community, players can lose hundreds of hours to this strategy in the depths of space.
An eSports beast, Starcraft 2 may feel a little daunting when first approached. Given some time and patience, you will be able to juggle resource gathering, unit construction and battlefield skirmishes with joy.
Like Chess with giant weaponized tanks!
Company of Heroes
Most RTS games focus on the far-flung realms of our imagination, bringing sci-fi and Fantasy to players. With Company of Heroes, our feet are very much grounded in the real world and the historic battles of the World Wars.
Of course, it still offers enough to be an entertaining RTS, with a great single-player campaign and increasing difficulties which really test your strategies with authentic weaponry.
Age of Empires 2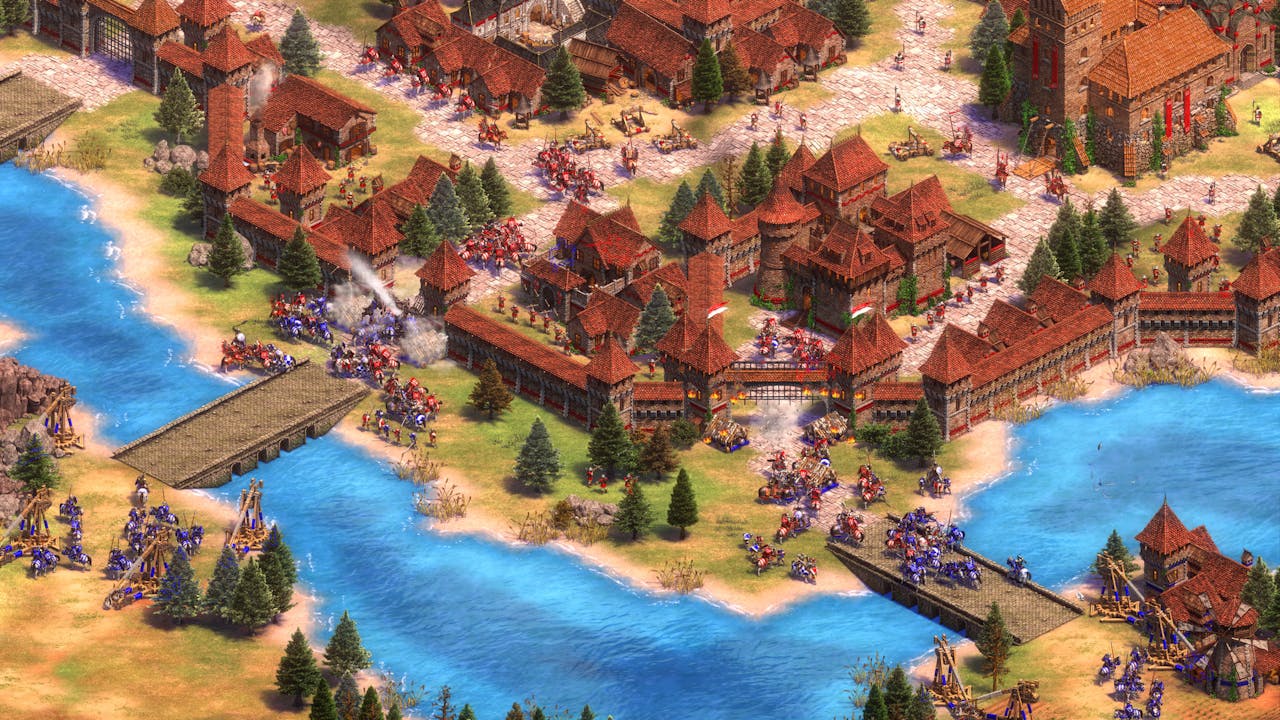 The appeal of Age of Empires was often the many playable civilisations, each of which offers a different way to play, or aspect that may give you the upper hand in battles. The basics of the genre are tight and concise, with no baggage to distract you from guiding your tiny countrymen between tasks.
As with Company of Heroes, Age of Empires has its roots in world history, so much of what you see will be fully realised from moments in history. Age of Empires 2 came out during the Golden Age of RTS games and it's still highly revered for being an almost perfect distillation of the genre, while being very welcoming to new players.
Warcraft 3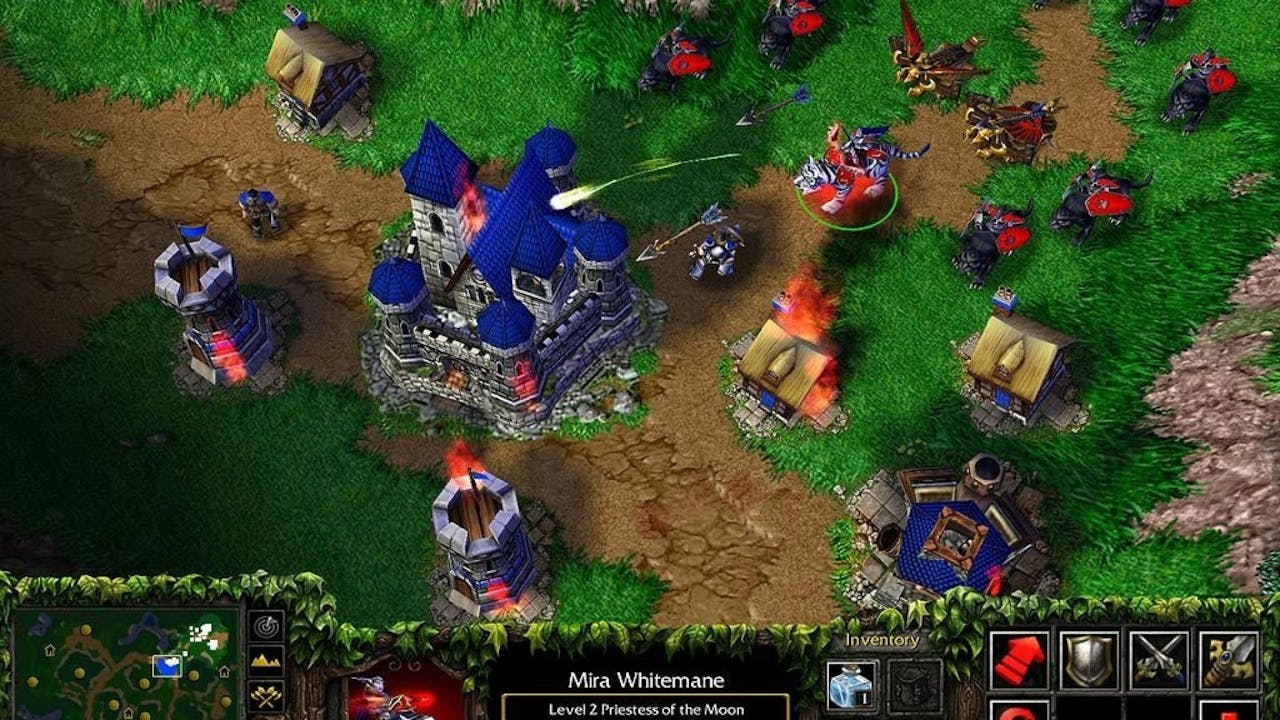 Ignore the remaster of Warcraft 3 and just get your hands on the original. Much like Age of Empires, Warcraft 3 laid the foundations for many other future RTS games.
Many players will be aware of World of Warcraft, which is a larger exploration of lore and story developed in these strategy titles. That should tell you everything you need to know about how involved the plot can be in Warcraft 3.
As with so many on this list, and others, it's all about gathering resources and out-manoeuvring an opponent, but Warcraft often stands a little taller for how it pulls players into its world through plot and great characters.
FTL: Faster Than Light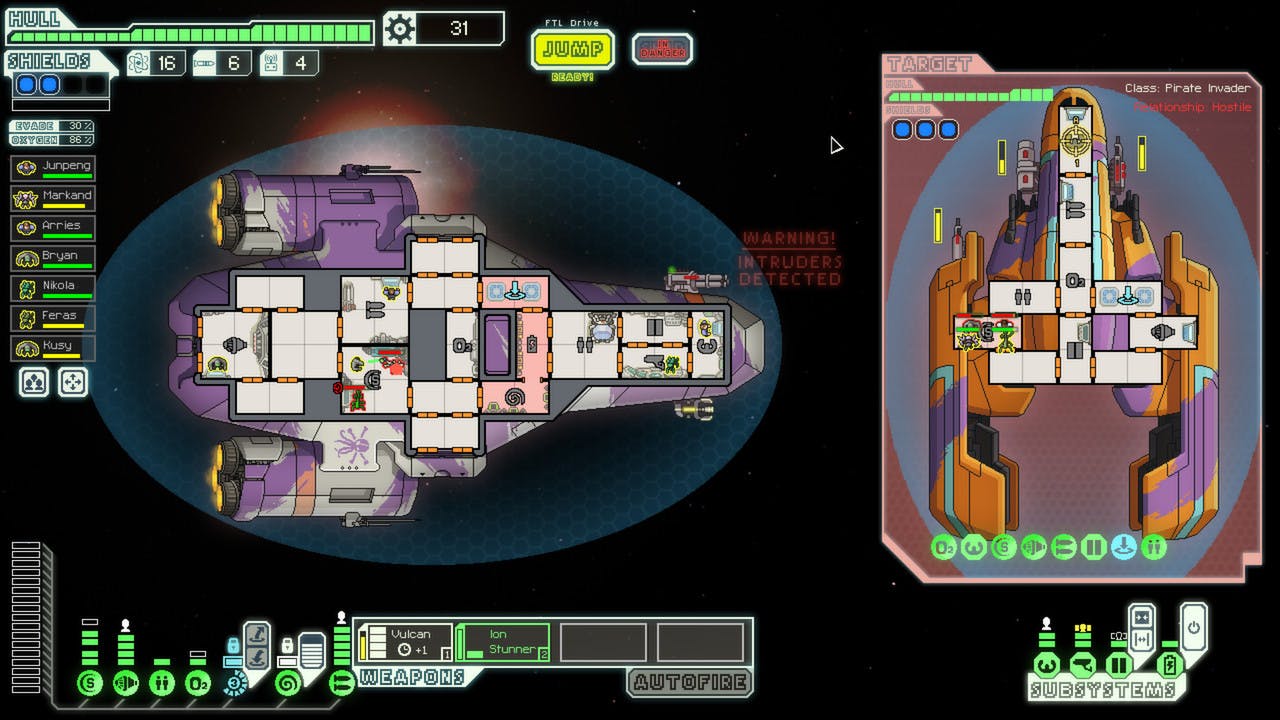 Okay, so you can actually pause the FTL while debating on what actions to take in moments of chaos, but at its core, it's still an RTS. Players take control of a spacecraft running from the dangerous federation; exploring procedurally generated planets which may or may not feature horrific dangers.
But it is away from these moments of wonderfully written surprises where FTL earns its place. In the brutally tough space battles where every laser barrage and missile counts.
Here and with on-board invasions as alien enemies attempt to kill your crew, strategy plays a huge part and players must think quickly to survive.
Command and Conquer Remastered Collection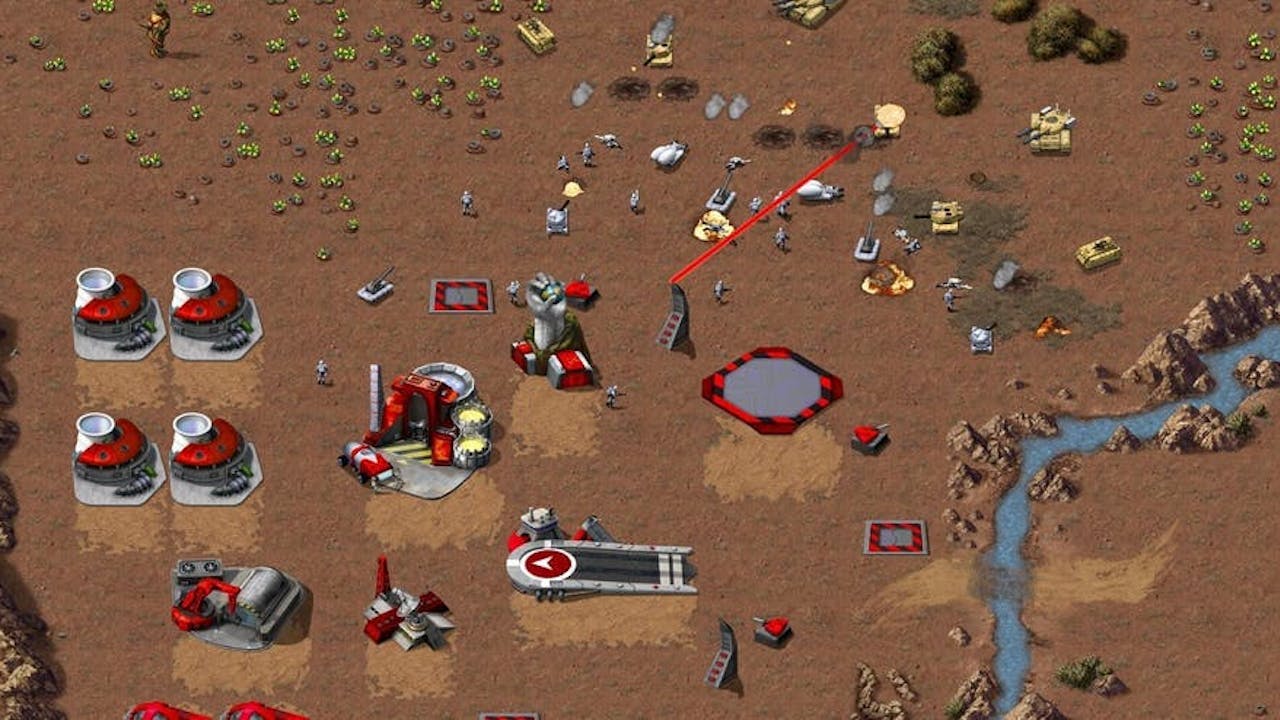 For many console players, Command and Conquer will have been their first foray into the genre. When it was released for PlayStation it was a revelation, followed up swiftly by Red Alert, the superior sequel.
On PC, it is now available in the Remastered Collection, featuring the same great balance of difficulty and replayability. Known for its incredibly campy FMV performances (which are still intact) Red Alert is a perfect entry point to the genre.
Desperados III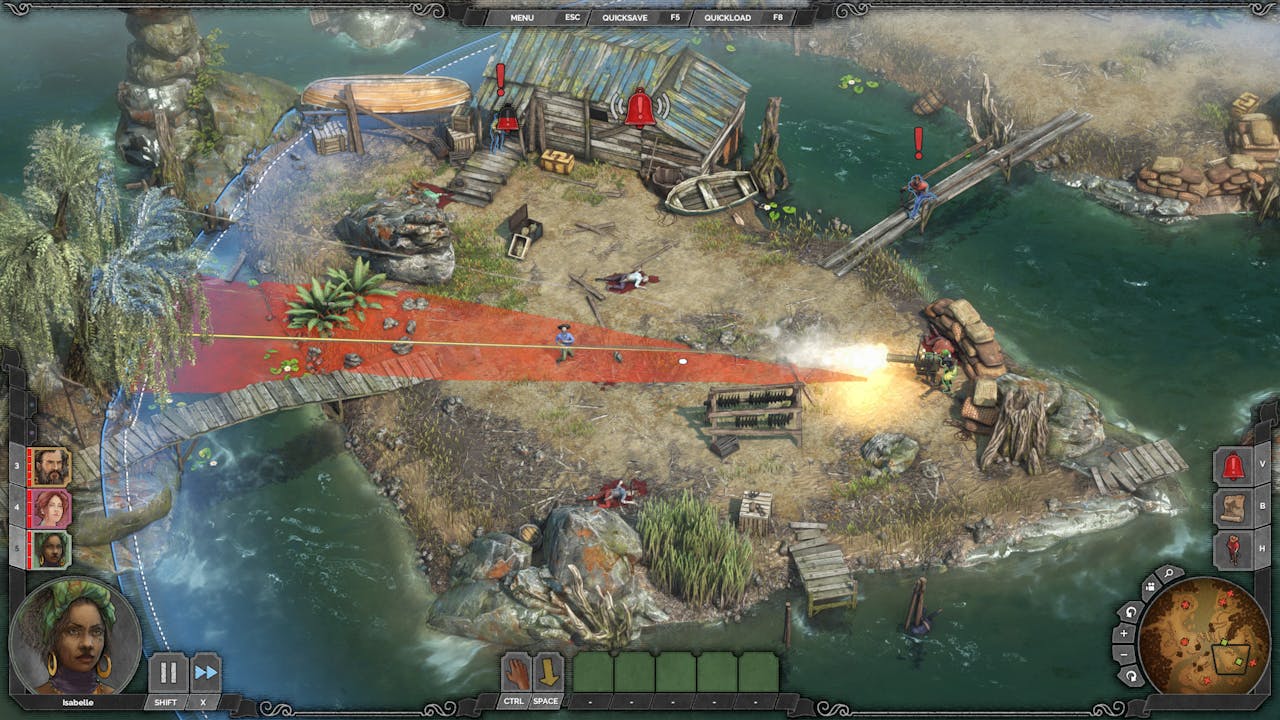 You'll need to play smart if you want to succeed in the cruel world of Desperados III, the 'Overwhelmingly Positive' rated action stealth RTS, and long-awaited prequel to the beloved classic Desperados: Wanted Dead or Alive.
The game follows the story of John Cooper, who must join forces with the runaway bride Kate, the shady hitman Doc McCoy, the giant trapper Hector, and Isabelle, a mysterious lady from New Orleans. On Cooper's quest for redemption, his adventures lead him and his gang from rural towns, over swamps and riverbanks, and finally to a dramatic showdown worthy of Wild West legends.
You'll get to experience true freedom of choice with countless different ways to overcome any obstacle, as you choose between non-lethal and deadly attacks, stealth and blazing guns. Feel free to adjust the game to your playstyle with various difficulty settings and special replay challenges!
Total War: WARHAMMER II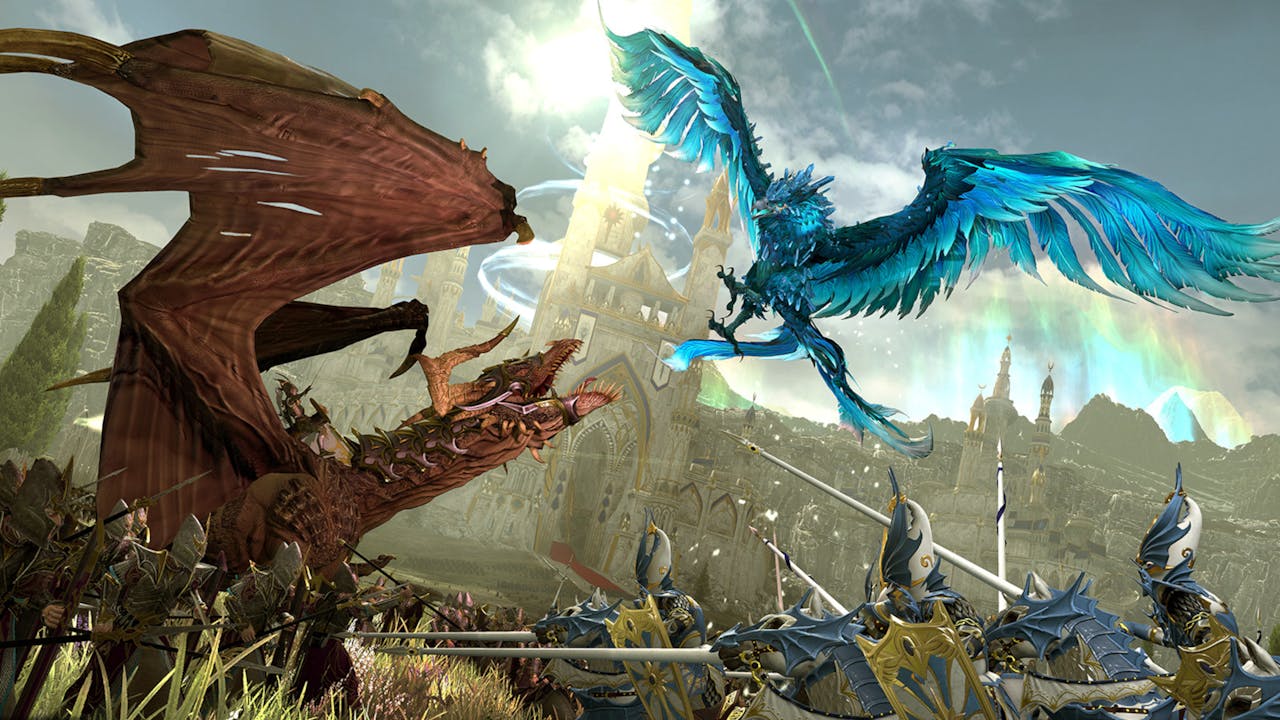 Total War: WARHAMMER II takes everything that made the first game brilliant and then dials it up, and then dials it up even more. Legendary Lords and Heroes can be armed with mythical weapons and armour to lead your factions across the battlefield with great effect.
Negotiate alliances or declare 'Total War' against those who stand between you and your objective. When it comes to battle, prepare for an intense and exhilarating experience as you command thousands-strong legions of soldiers in tactical conflict.
Harness powerful magic and unleash hell as monsters descend on you and your enemies. Victory is not always achieved by charging into battle with a large army; players must also utilise military strategies and lay ambushes to help turn the tide of combat.
Filled with perfectly-realised versions of Warhammer Fantasy Battle factions, an engaging campaign mode, and even the ability to combine the game with the first in the series - WARHAMMER II is Warhammer PC gaming at its absolute best.
Bad North: Jotunn Edition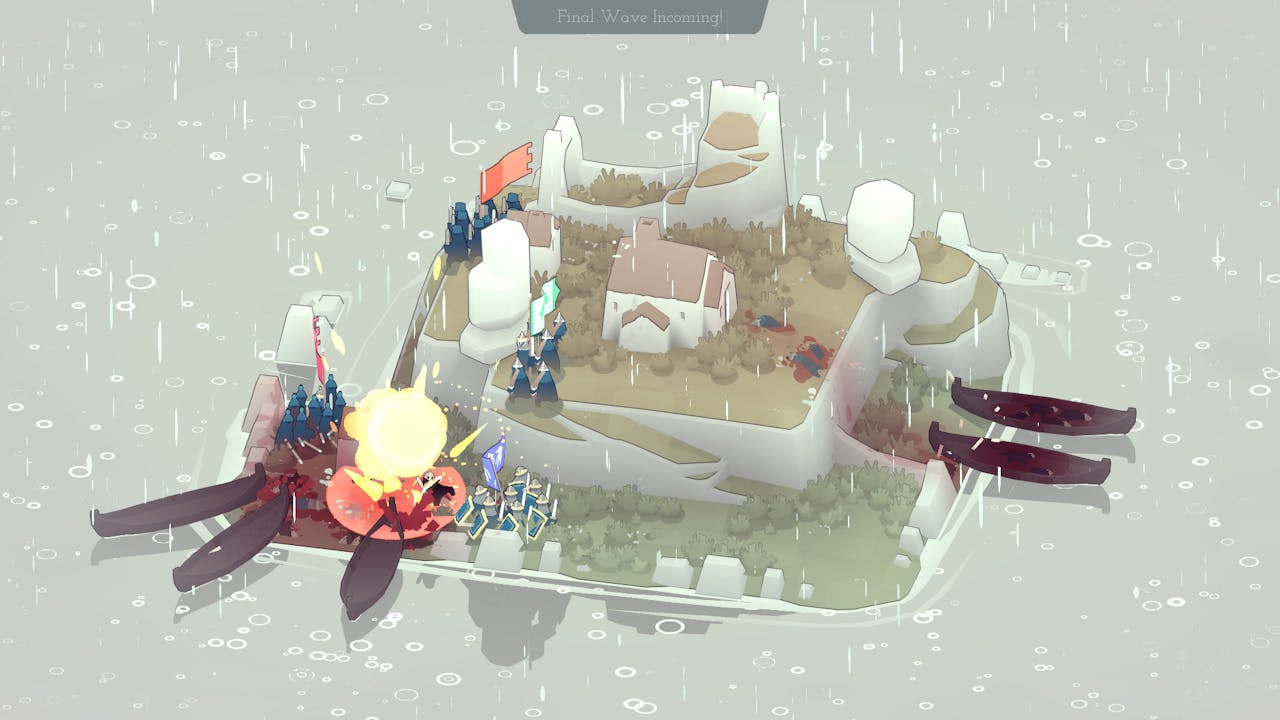 Bad North is a charming but brutal real-time tactics roguelite, where you'll defend your idyllic island kingdom against a horde of Viking invaders, as you lead the desperate exodus of your people. Command your loyal subjects to take full tactical advantage of the unique shape of each island.
Everything is at stake: fail, and watch the blood of your subjects stain the ground red.
Your home is under attack, the king is dead at the hands of Viking invaders, and hope is a distant glimmer in the fog, fading fast with every passing moment. As you rise to take your father's place as ruler, it will fall to you to stage your defences.
But make no mistake - this is no fight for victory, but a desperate grasp for survival. You command the broad strokes of your defenses and monitor positioning - your soldiers do the rest, navigating and engaging intuitively in response to the situation at hand.
Warhammer 40,000: Dawn of War - Game of the Year Edition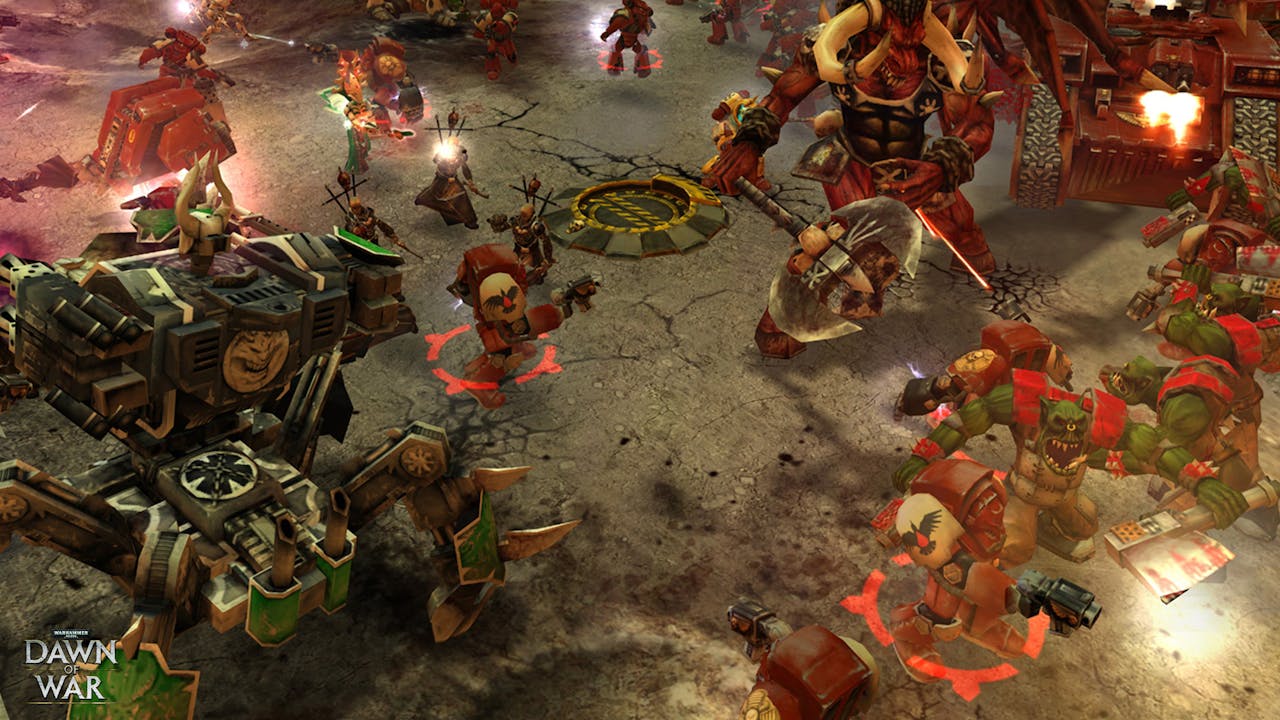 Dawn of War plays like a twisted version of Command & Conquer, and there's absolutely nothing wrong with that. The different versions and expansions fill this game with all your favourite factions, and each one comes equipped with multiple single and multiplayer modes.
Winter Assault and Dark Crusade are probably tied for the crown of best Dawn of War versions, the former adding a brilliant tactical map single-player mode and the latter adding some of the series' most iconic factions.
No matter which version of Dawn of War you pick up, though, you're in for a great time.
---
---
Share this post