The year is going by too fast!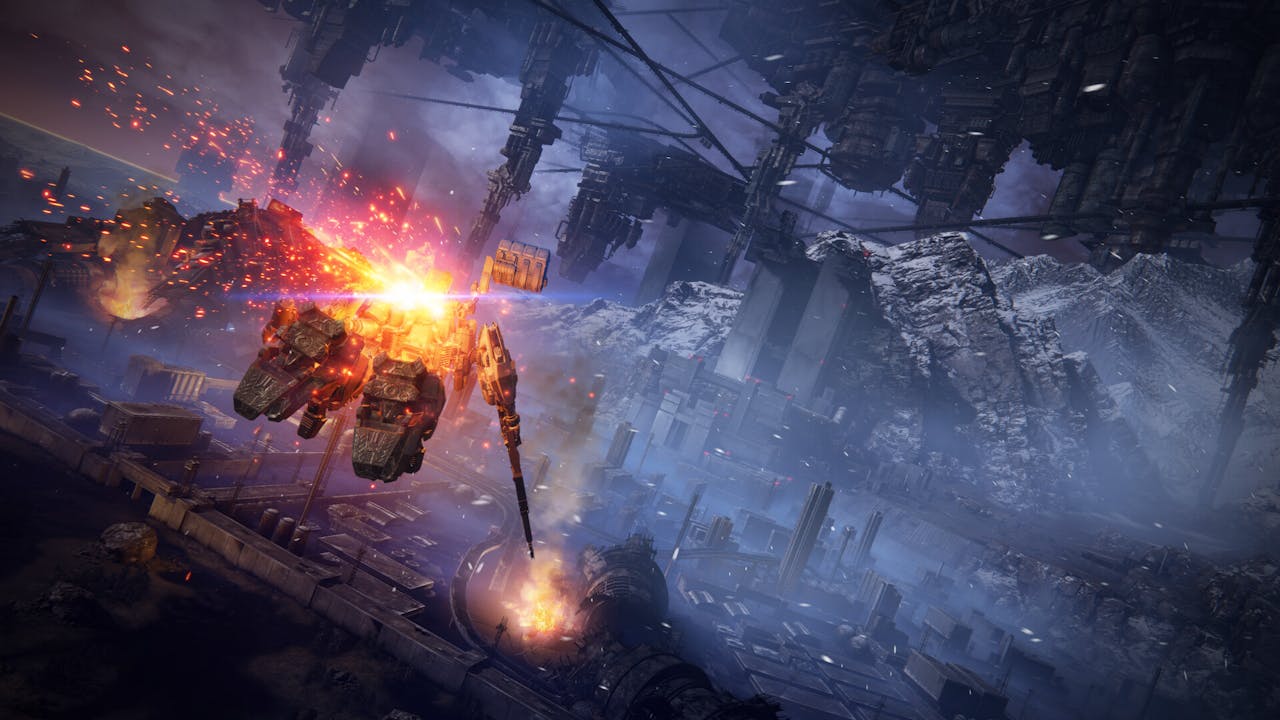 Here at Fanatical, we love looking back and appreciating the fantastic titles released throughout the months, and now that September is here, it's time to check out our favourite releases of August in order of release! Starting with…
#1 — Moving Out 2
It is always a good month if we can find a great co-op title to bring some silly fun to our time with friends and family, and Moving Out 2 is no exception! This colourful and goofy game is about working in cooperation to help people move out of their homes. There's no doubt it will easily keep anyone entertained through its wacky worlds and laugh-inducing challenges, especially as it's perfect for both game nights with friends and family!
#2 — En Garde!
Get your sword ready and take up the role of Adalia de Volador, the dashing, legendary swashbuckler who sets out on a journey to fight back against the cruel Count-Duke! Outnumbered but never outclassed, this hilarious title will make you feel like Don Diego de la Vega (also known as Zorro) as you fight through legions of guards! Play through En Garde!'s campaign and enjoy the Arena mode for even more spectacle-fighting adventures.
In En Garde! from the forgotten pages of history, comes Adalia de Volador! Legendary swashbuckler. Dashing adventurer. Hero of the people.
#3 — SPRAWL
Wake up, SEVEN — it's time to free the spiral. SPRAWL is a boomer shooter in which you will take control of a special ops super soldier who will have to fight back against the government that has taken over this dying world. Take advantage of the Icarus cybernetic implant, which allows you to slow time down, wall jump, and do all sorts of cool tricks that are sure to make you feel powerful as you show Junta with a rain of destructive bullets.
Enter the dystopian world of SPRAWL, a hardcore retro FPS set in an endless cyberpunk megalopolis.
#4 — ARMORED CORE
It's absolutely no surprise that the latest title by FromSoftware, ARMORED CORE VI FIRES OF RUBICON, has already garnered over 28,000 reviews and hit a whopping 86% positive rating on Steam at the time of writing. The latest entry to the franchise really shows off all of the knowledge gathered from the latest successes by the developer, with smooth fighting and challenging gameplay! It would be a shame not to put it in our favourites of August.
A new action game based on the concept of the ARMORED CORE series that uses the knowledge gained from FromSoftware's recent action game development.
#5 — Blasphemous 2
Fans of the first entry to the challenging metroidvania will be happy to know that the sequel improves on what made the first one good and still offers satisfying boss fights and exploration! It's not hard to see the love pouring in from all the fans as it already garnered over 2k reviews and sky-rocketed to a whopping 93% positive at the time of writing! There's no better game to check out if you're looking for a good 2D title.
Blasphemous 2 with a story that continues from the free Wounds of Eventide DLC for the original game, where The Heart in the sky heralded the return of The Miracle and...
That's it for our top August releases! Thanks for reading; we hope we helped you find cool new titles!
---
---
Share this post