Out top picks from one of the biggest game publishers on the planet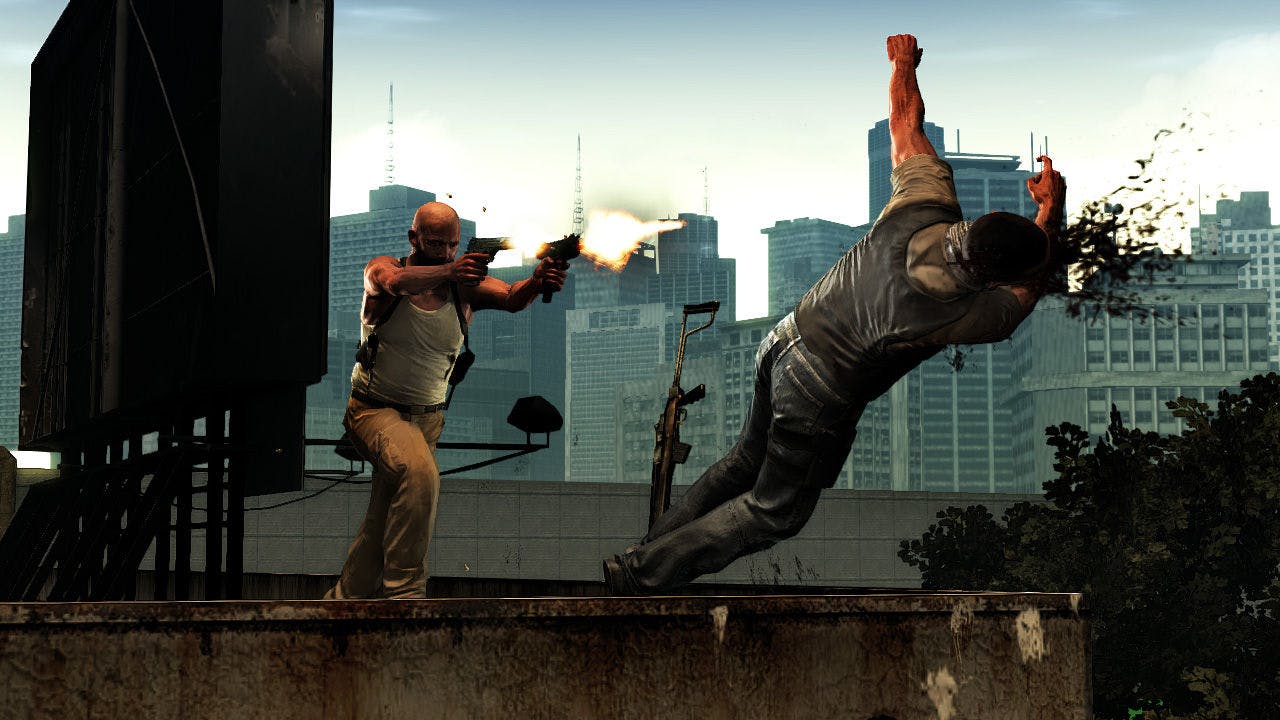 Red Dead Redemption 2 for PC is the ultimate way to experience one of the most critically acclaimed games of all time set in the old western genre.
You've no doubt heard of Rockstar Games - if you haven't, go look them up... It's OK, we'll wait.
Back? Great. Now, Rockstar Games are one of the largest, most popular, and best games companies on the entire planet. With hit after hit they've cemented themselves at the top of the video game industry.
Once known as DMA Design they have exploded past all recognition, with offices all over the world, and games that are a household name to millions. One thing you'll notice with Rockstar Games is that they don't release tonnes of games.
They're very selective and they take their time, meaning if they release something you just know it'll be worth checking out. With many of their games amongst the all-time best seller lists and topping the review scores, it's a tactic that's worked really well for them.
That's why it can be difficult when it comes to choosing the absolute best Rockstar Games titles for PC gamers, as every game they release can easily fit into that category. We've done it though, we've managed to whittle down their releases to the absolute finest games, giving you the best Rockstar Games for PC gamers.
Grand Theft Auto V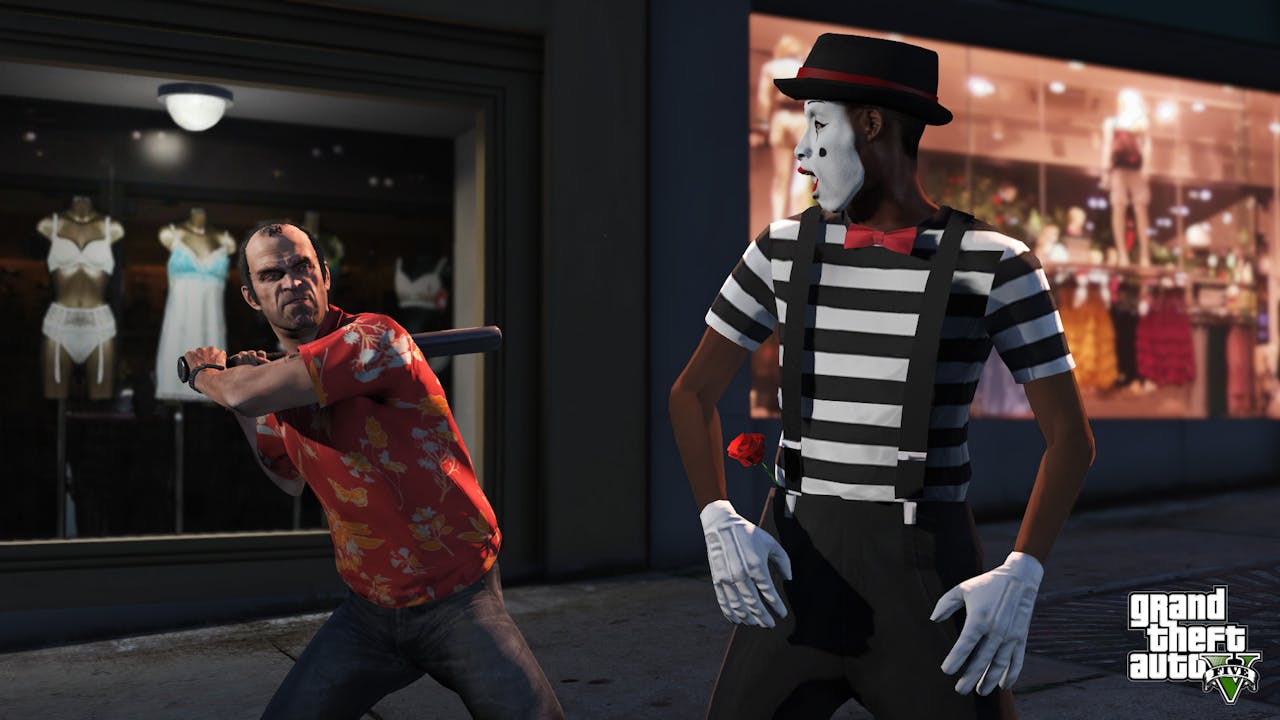 Grand Theft Auto V took over the planet, and with good reason. With a brilliant and expansive single player mode and a Grand Theft Auto Online mode that provides an almost endlessly fun series of things to do, GTA V is the game that keeps giving.
It doesn't matter what kind of game you enjoy, as there's something for nearly everyone in GTA V. Want to just cruise the streets looking at the beautiful sunsets? You can. Want to team up with pals and run a heist? You can do that. Want to do some yoga? You guessed it, it's in there. GTA V is a juggernaut and one that deserves a place on everyone's hard drive.
Manhunt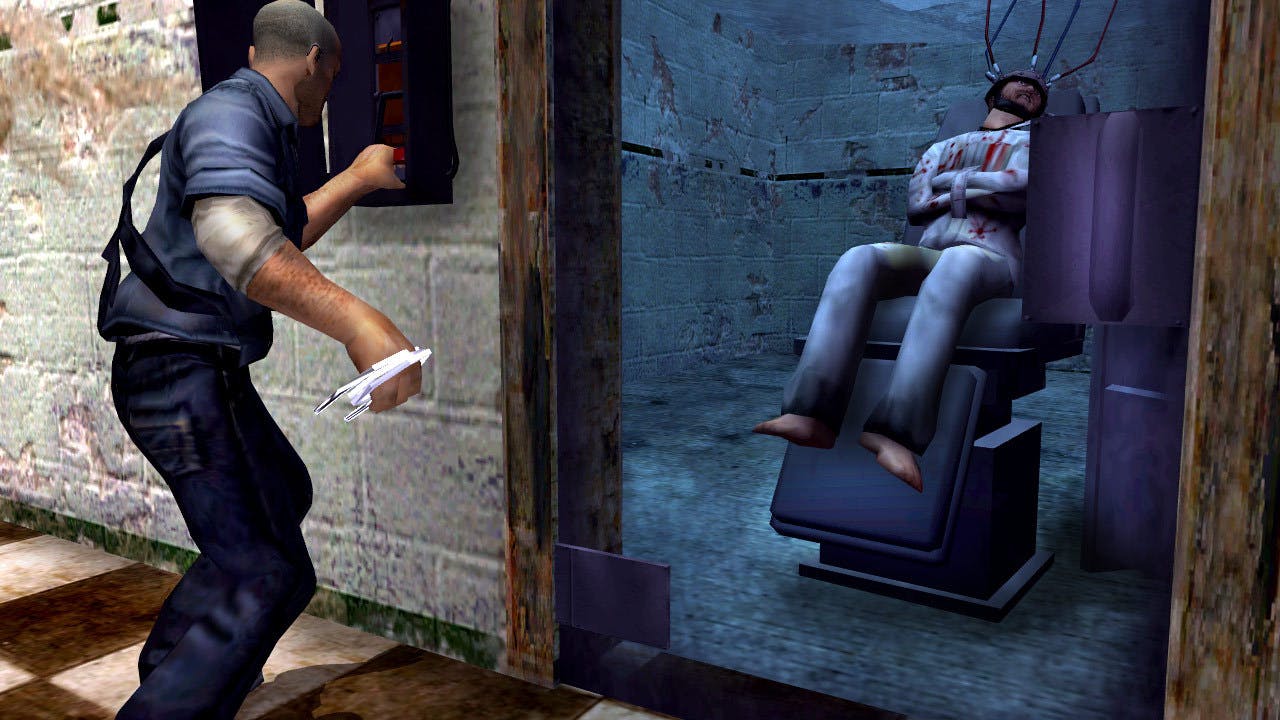 Manhunt is a stealthy survival horror that sees you take on the role of James Earl Cash, a death row criminal who's abducted by a wealthy filmmaker who wants you to stage snuff films for him. As you explore the different levels (called 'scenes' in the game) you'll receive instructions in your ear from the Brian Cox-voiced filmmaker, ordering you to kill, to murder, to help him film the perfect snuff film.
It's challenging stuff but it's an incredibly interesting experiment that plays with the format of videogames, years in advance of similar narrative beats seen in games such as Bioshock. Manhunt is worth playing just to take a look at something truly unique.
Grand Theft Auto IV
With more of a narrative focus than the previous games in the Grand Theft Auto series, GTA IV also has a smaller but more detailed focus in its game world. Set in Liberty City, you take control of Niko Bellic as you arrive in America and immediately fall foul of the shifting allegiances of the different crime gangs that grace the game world.
It combines a great storyline and character arc for its engaging roster of characters with an incredibly detailed open world in the shape of Liberty City. It's a game that you can spend hours in just soaking up the city and taking part in the myriad different side activities. And if all else fails, you can always take your cousin bowling.
Max Payne 3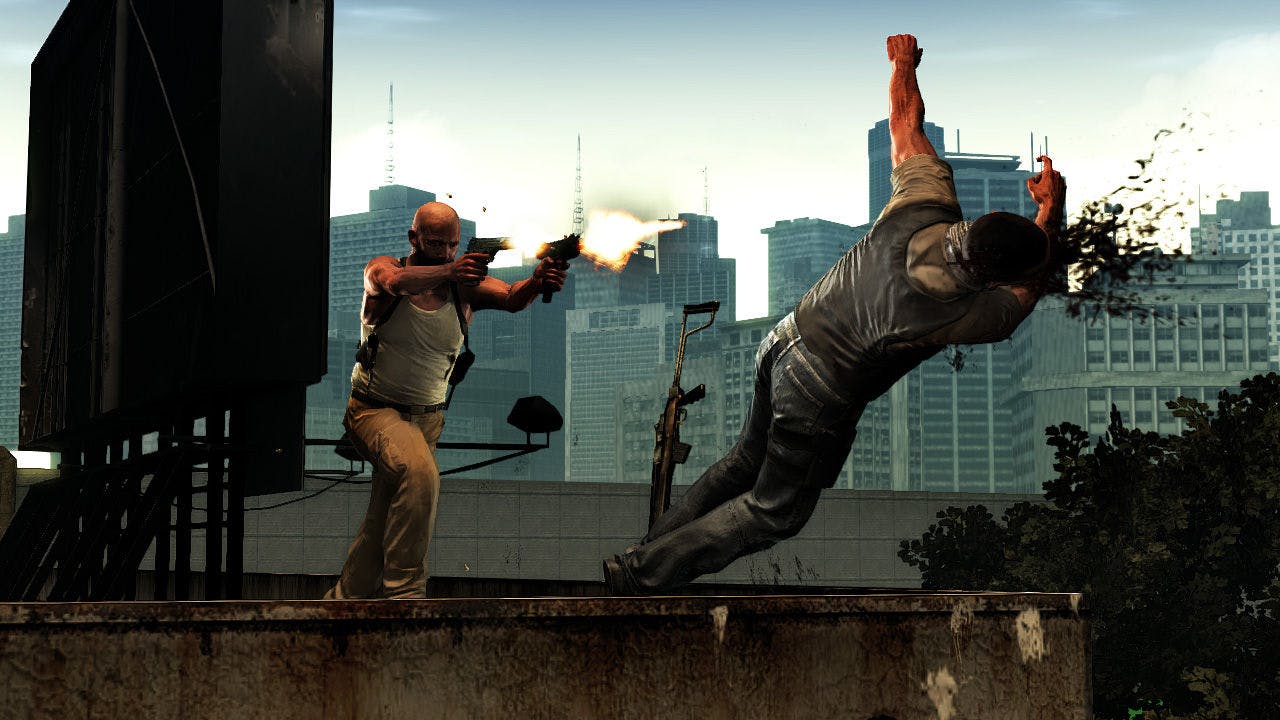 When Rockstar Games snapped up the Max Payne series there were doubts that they could provide a satisfying end to the film-noir inspired series. Max Payne 3 proved the doubters wrong, and is definitely one of the best Rockstar Games titles for PC gamers.
Relocating the action from New York to Brazil and aging Max Payne a few years, the third entry in the series is a brilliant and fitting end to the character's arc and the series as a whole. But that wouldn't mean anything if it wasn't also a great third person shooter with the series' trademark bullet time, and thankfully, it plays wonderfully just like the others.
Grand Theft Auto: San Andreas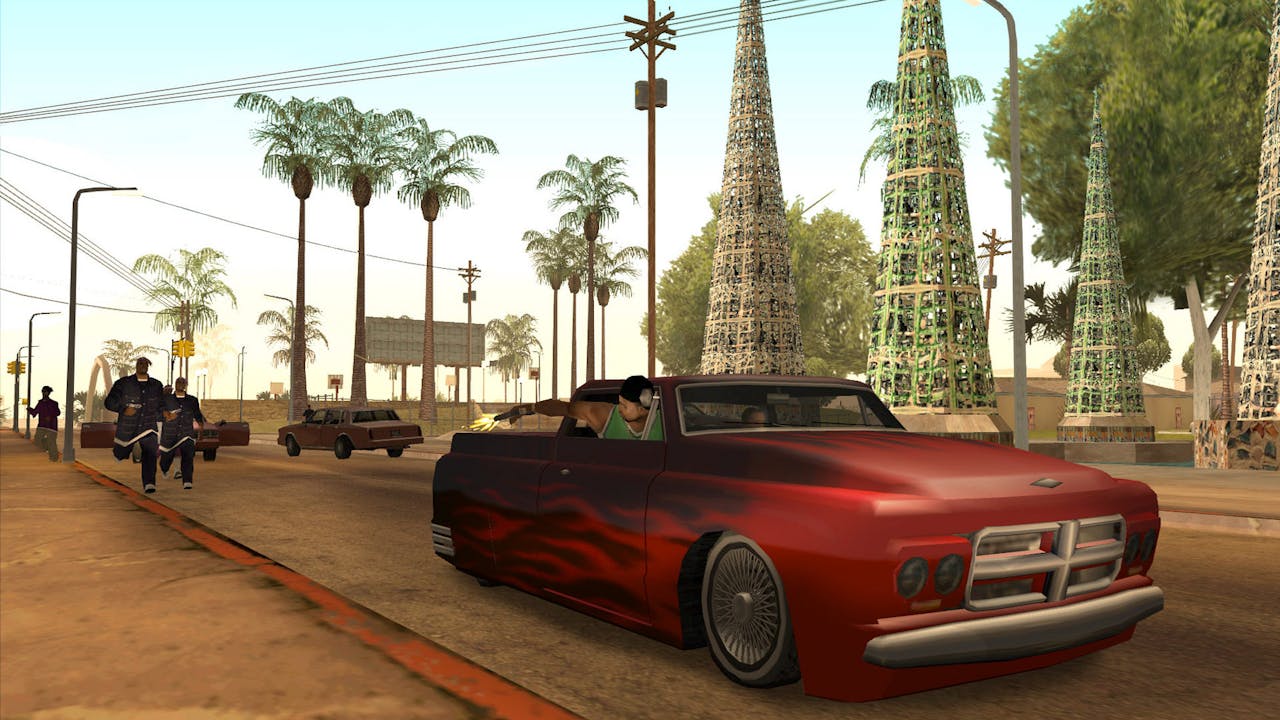 Grand Theft Auto: San Andreas specialises in one thing above all else, and that's its breadth. Not content with giving you a city, GTA: San Andreas gives you three, plus the surrounding countryside to play in.
With tonnes of missions, loads of side stuff to see and do, and the ability to even steal a jetpack and a Harrier Jump Jet, GTA: San Andreas is a game that you can sink months into. It also features one of the greatest game soundtracks, with a series of radio stations filled with early 90s bangers. Just remember one thing, you have to follow the train. Remember that and you'll do just fine.
Psst... You can grab San Andreas along with GTA III and GTA: Vice City in Grand Theft Auto: The Trilogy.
Bully (Canis Canem Edit)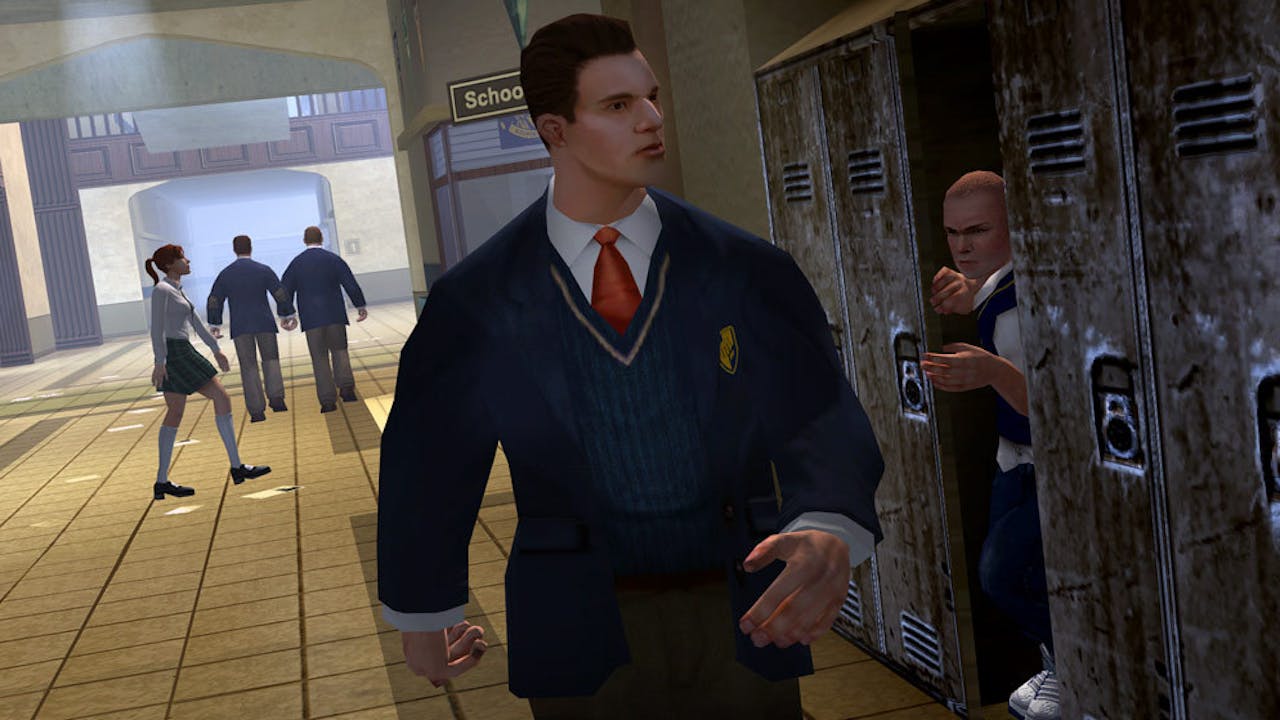 Renamed Canis Canem Edit when released in PAL regions, Bully is a game that takes the Grand Theft Auto ethos and applies it to being a schoolboy in a fancy boarding school. As Jimmy Hopkins you'll join the different cliques at school, rising through their ranks by completing objectives and missions - all with a school twist.
Bully is the game for you if you ever wanted to get your own back on your tormentors at school, or if you ever wanted to go back in time and do things a little differently. With a semi-open world and loads of things to do at Bullworth Academy, Bully is a fun game that combines some really interesting and different missions with wonderfully realised characters.
L.A. Noire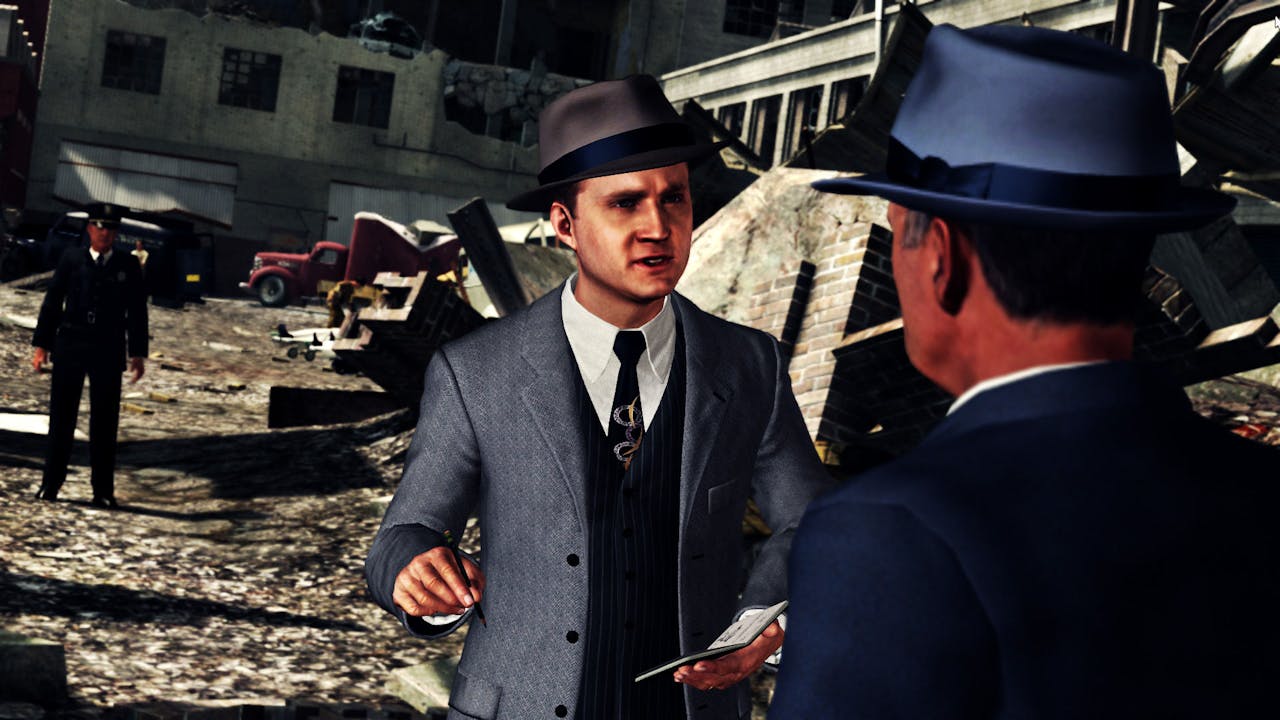 If you need a break from today, why not head back in time to 1940s Los Angeles and start hunting down some criminals? L.A. Noire features a meticulously detailed L.A. of the past, with some of the best in-game performances in any game, thanks to MotionScan technology capturing many Hollywood actors for the game.
All the brilliant performances don't make it a great game though. What makes it a great game is the depth of its story, the combination of performances with trying to crack suspects in interrogation, and the complex web of trying to piece together crime scenes. L.A. Noire is the game that truly captures the age-old dream of playing a film noir, and it does it brilliantly.
Grand Theft Auto: Vice City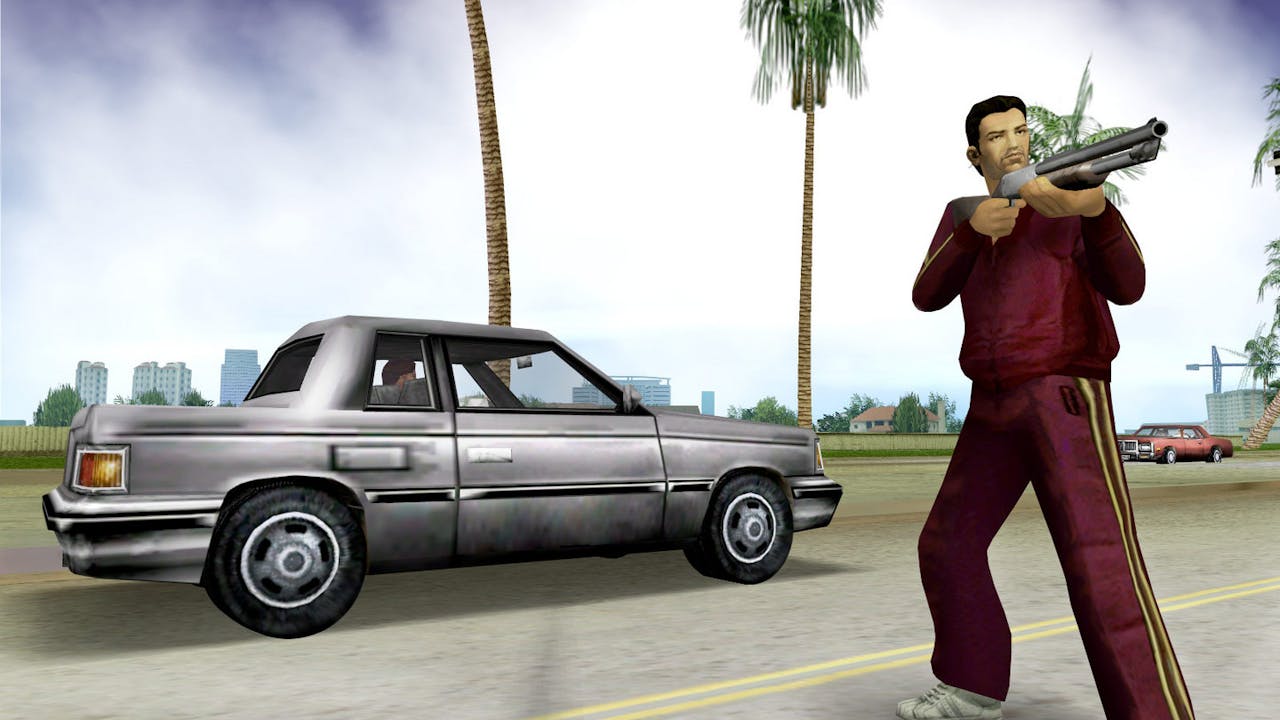 Without Grand Theft Auto: Vice City the world would be a sadder place. This is the game that took the GTA series to the next level, in terms of plot, location, gameplay, and soundtrack. It's the complete deal, and it's one of the best Rockstar Games titles for PC gamers.
If you've ever wanted to drive along the sea listening to the best 1980s tunes in a vaporwave-coloured world, GTA: Vice City fulfills all that and more. If you have any nostalgia for Miami Vice or films like Scarface, this 80s romp through a sundrenched crime world is essential.
Even if you've only played more recent Grand Theft Auto games, we definitely recommend stepping back to check out Vice City, as we guarantee you'll fall in love with the city and its inhabitants.
Red Dead Redemption 2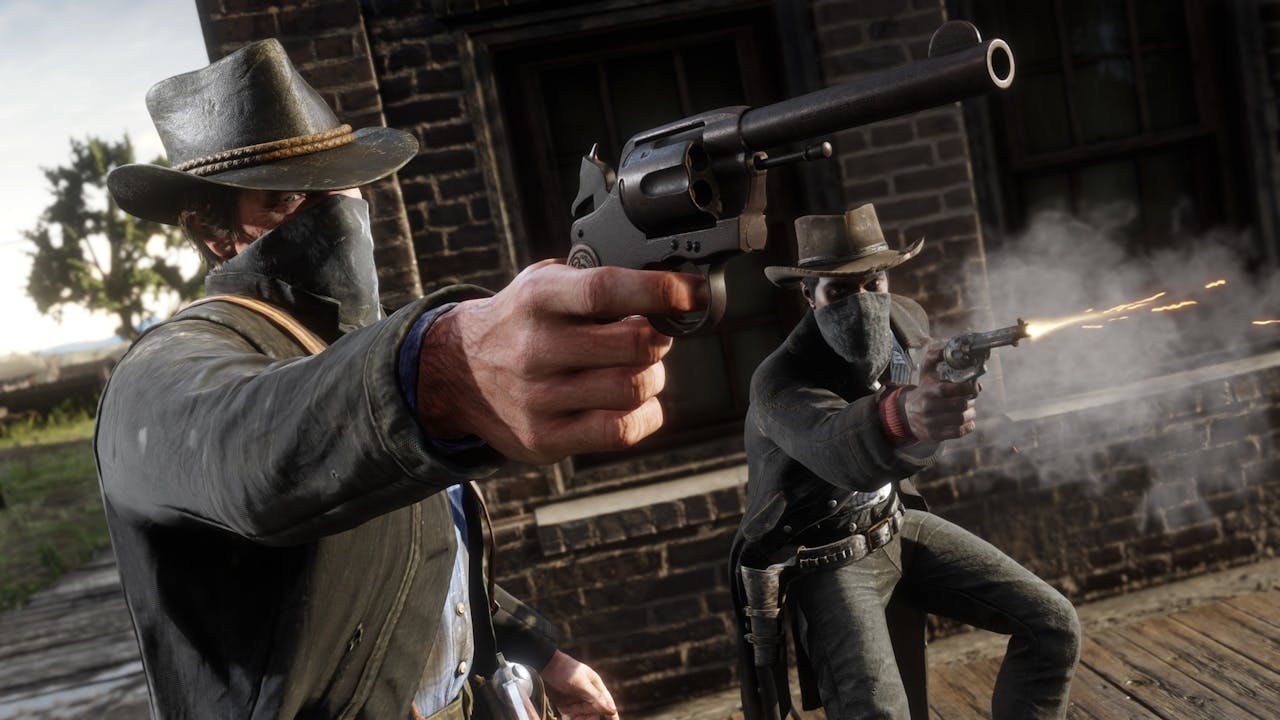 Red Dead Redemption 2 isn't just a game, it's a fully detailed simulation of the Old West. Saddle up, head out, and just enjoy living in the broad and deep world that Rockstar Games have created in RDR 2.
There's no game that's more detailed than this, with everything from your horse to the amount of mud you get on you when you slide down a hill being exquisitely modelled, all adding to the intense realism.
The story hasn't been skimped on either, playing as Arthur Morgan you'll explore a plot filled with realistic characters, betrayal, crime, and lashings of Wild West action. Add into the mix the fact that Red Dead Redemption 2 also has an engaging online mode titled Red Dead Online, similar to Grand Theft Auto Online, RDR 2 has more game in it than any of its competitors.
It's not just a game, it's a doorway to a world you can simply exist in, if you choose.
There's a whole host of officially licensed Rockstar Games titles available right now on the Fanatical Store. If you like Grand Theft Auto, check out our pick of the best GTA games for PC gamers too!
-
Article by Alexander McHugh
---
---
Share this post