The best single-player games for PC gamers
By Guest
- 8th Dec 2020
Games
Play your own way at your own speed with our list of the absolute best single-player games for PC gamers.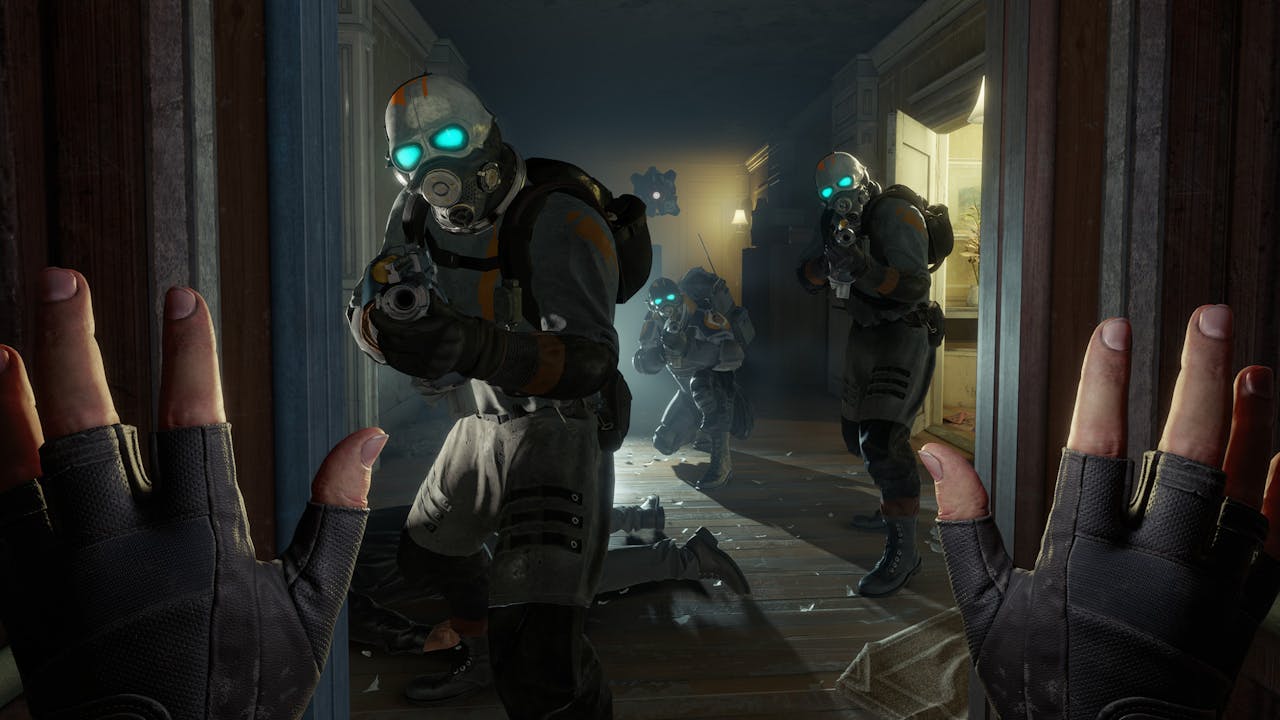 March your army of monstrous creatures into chaotic battles in epic action-strategy with your Total War: WARHAMMER II Steam PC key. Decide the fate of the Great Vortex!
Close the door, shut your curtains, make the outside world disappear. It's time to dive into some single-player games, time you can devote to yourself. There's lots to be said for multiplayer gaming but time spent by yourself, immersed in a world, gameplay, or a story? That's something truly special.
With so many games out there featuring strong single-player components it can be hard to know where to start your search for your next favourite game. Fear not, we've compiled the final say on the matter, here's our list of the best single-player games for PC gamers.
Fallout 4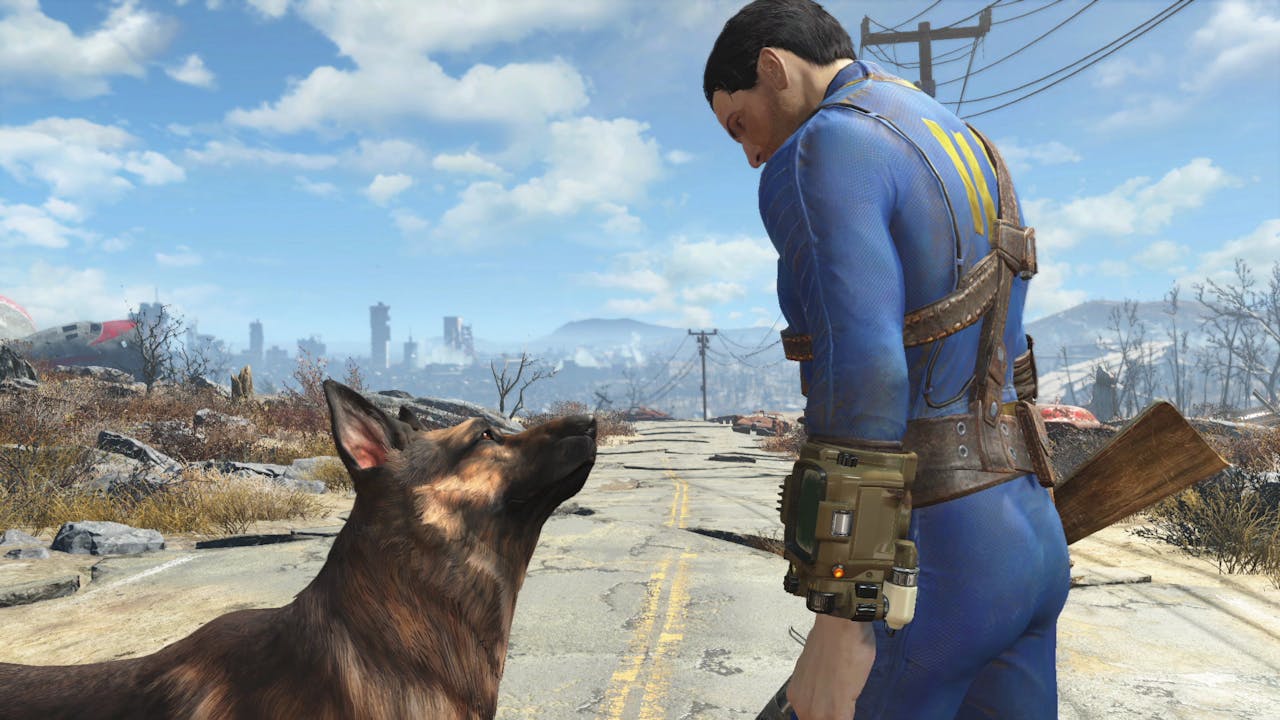 Many Bethesda games could go here, but in terms of worldbuilding, sense of place, and a million tiny stories that are a joy to immerse yourself into, they've never been better than in Fallout 4.
Emerging from a vault after two hundred years in cryostasis, you get to explore the post-apocalyptic world of Boston with the same eyes as your character. The game's world is something truly wonderful, filled with hidden nooks and crannies to explore each with their own tiny narrative. You'll spend hours wandering the wasteland, and each hour will be well spent.
Celeste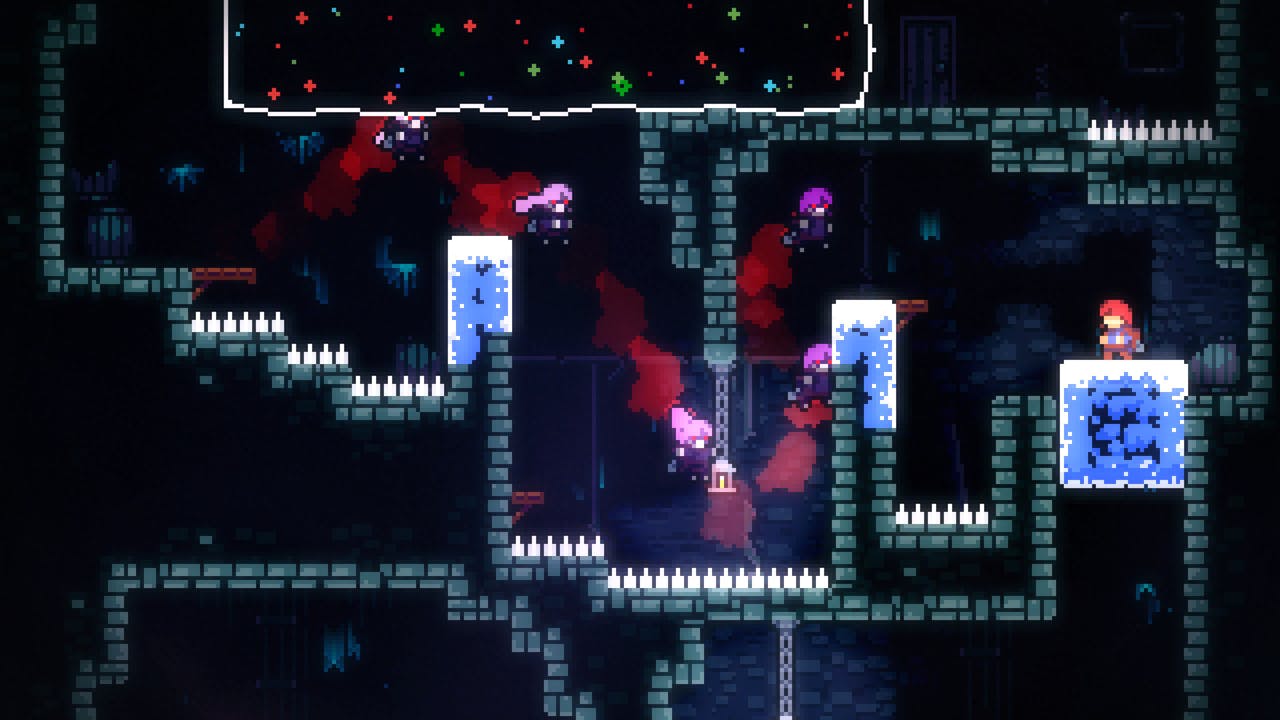 Celeste has been lauded as one of the best platformers of all time, and just a few moments with it clearly shows why. Playing as Madeline trying to climb Mount Celeste, you'll explore screen after screen of brilliantly tight platforming as you scale its heights.
Endlessly inventive and the right amount of challenging, Celeste is a breathtaking exploration of platforming. With the difficulty being customisable and with exceptional accessibility options, even if you're not a platforming fanatic, you'll find something to love here.
The Witcher 3: Wild Hunt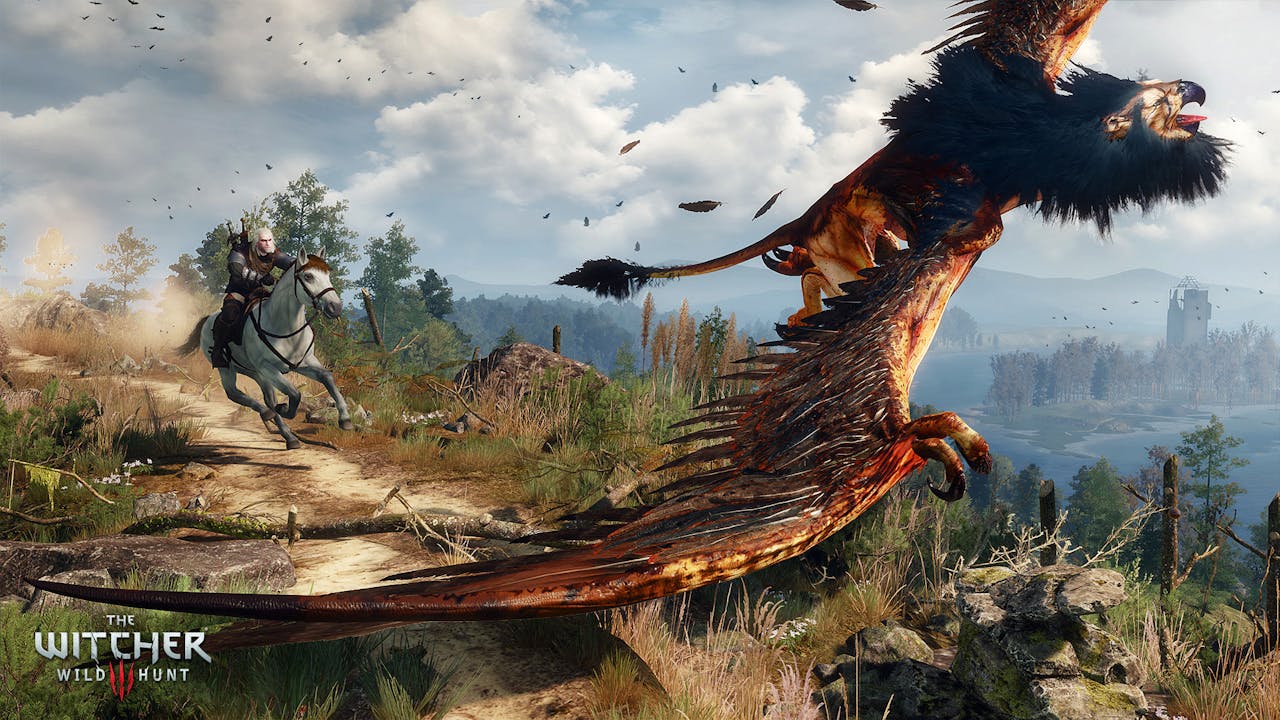 Geralt's a witcher with heart, and that's never been more clear than in The Witcher 3. CD Projekt Red's finest work sees you take on his mantle again as you hunt down your errant surrogate daughter. Its wide open world and series of brilliant quests will munch up your time, and still leave you wanting more.
With two brilliant DLC expansions, The Witcher 3 has tonnes to see and do. Heart of Stone is a deep dive into what makes a villain, whereas Blood and Wine sees you escape to sunnier climes, for a more joyous adventure. The Witcher 3 is a thorough joy to play through from beginning to end, and one you'll be thinking of for a long time to come.
Assassin's Creed Valhalla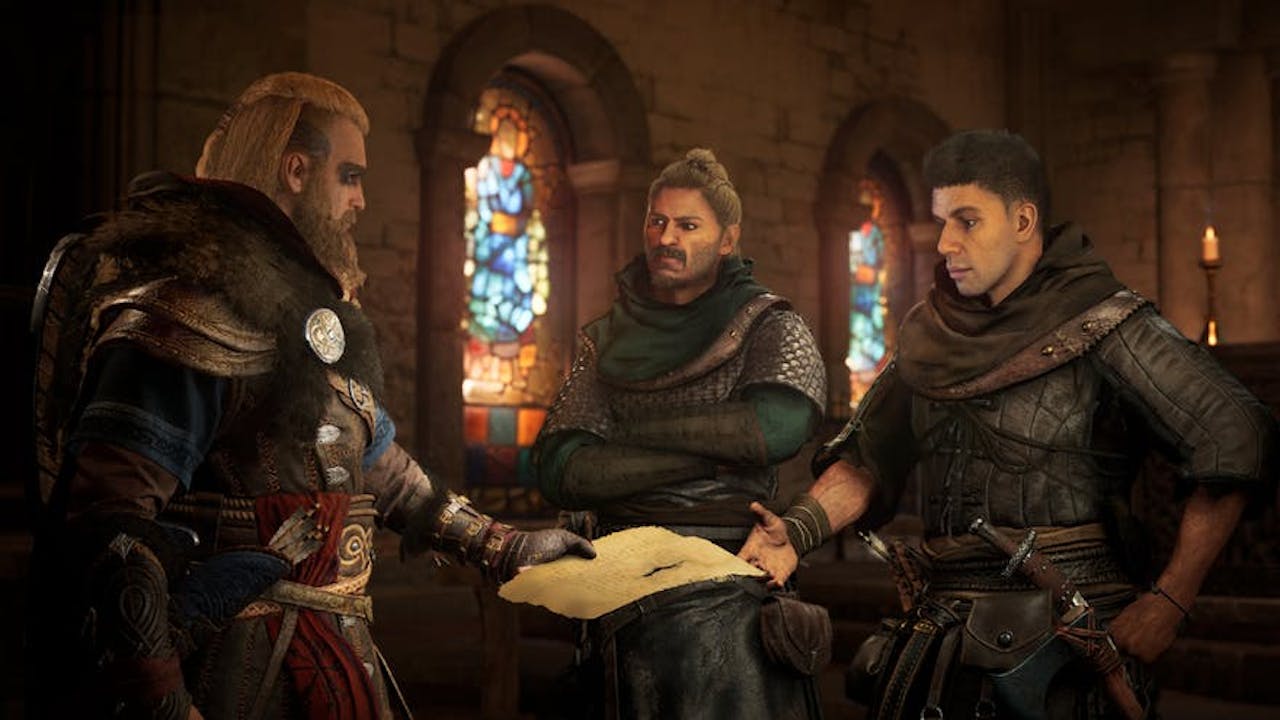 After a few missteps, the Assassin's Creed series rebooted itself with Assassin's Creed: Origins and it's been going strength to strength ever since. Whilst we've included Valhalla in this list, the recent three Assassin's Creed games are all equally expansive, intriguing, and great to spend your time with.
If you prefer Ancient Egypt, Origins is the one for you. Ancient Greece? Head to Odyssey. The most recent entry, Valhalla, sees you go to the dark ages in England, as you play as the head of a group of Vikings seeking a new home.
Each is a brilliant game, but for ease of play and features on offer, Assassin's Creed Valhalla has our vote of choice.
Half-Life: Alyx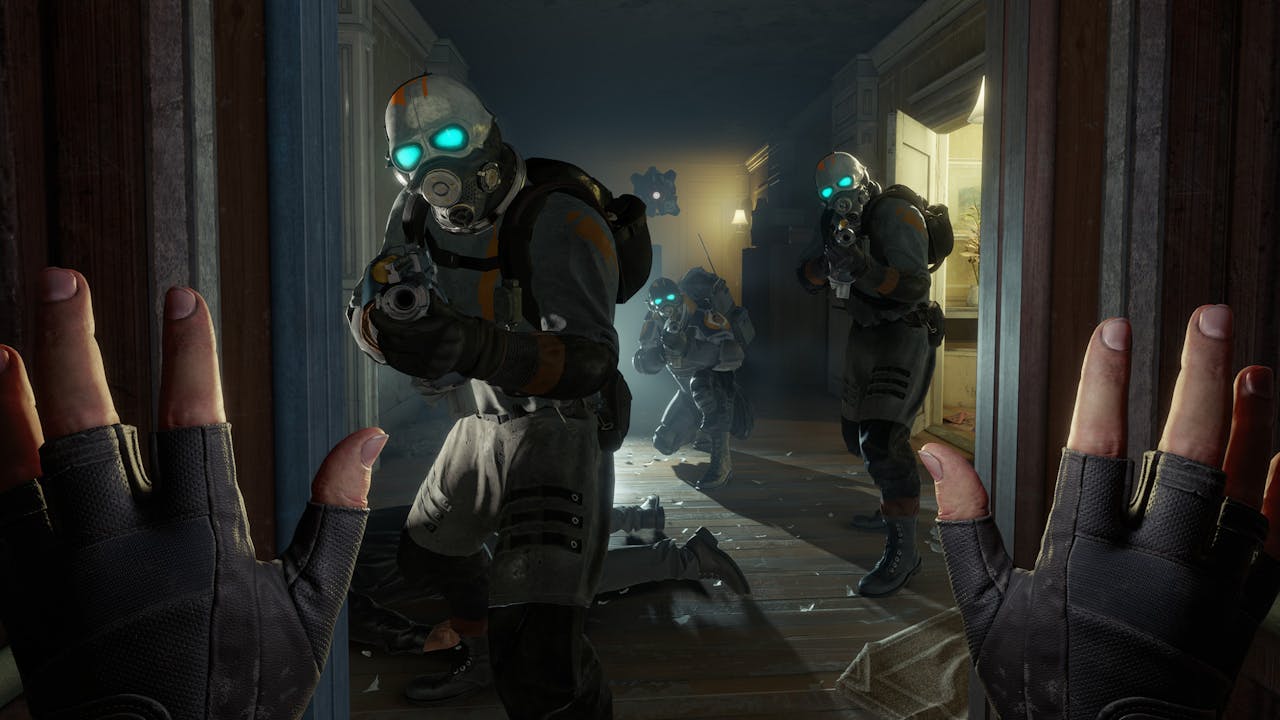 The Half-Life series is known for two things. One is being a ground-breaking series of first person shooters that even now, over twenty years since the first one came out, has yet to be beaten. The other is that they never got a third installment. Until now.
Half-Life: Alyx is a VR prequel to Half-Life 2 and it's genuinely a masterpiece, it may even be considered the first truly great VR game. Seeing you take on the role of Alyx you'll explore City 17, answering some of the deep questions behind the Half-Life series, and giving new hope for a sequel to Half-Life 2: Episode Two's shock ending.
Halo: The Master Chief Collection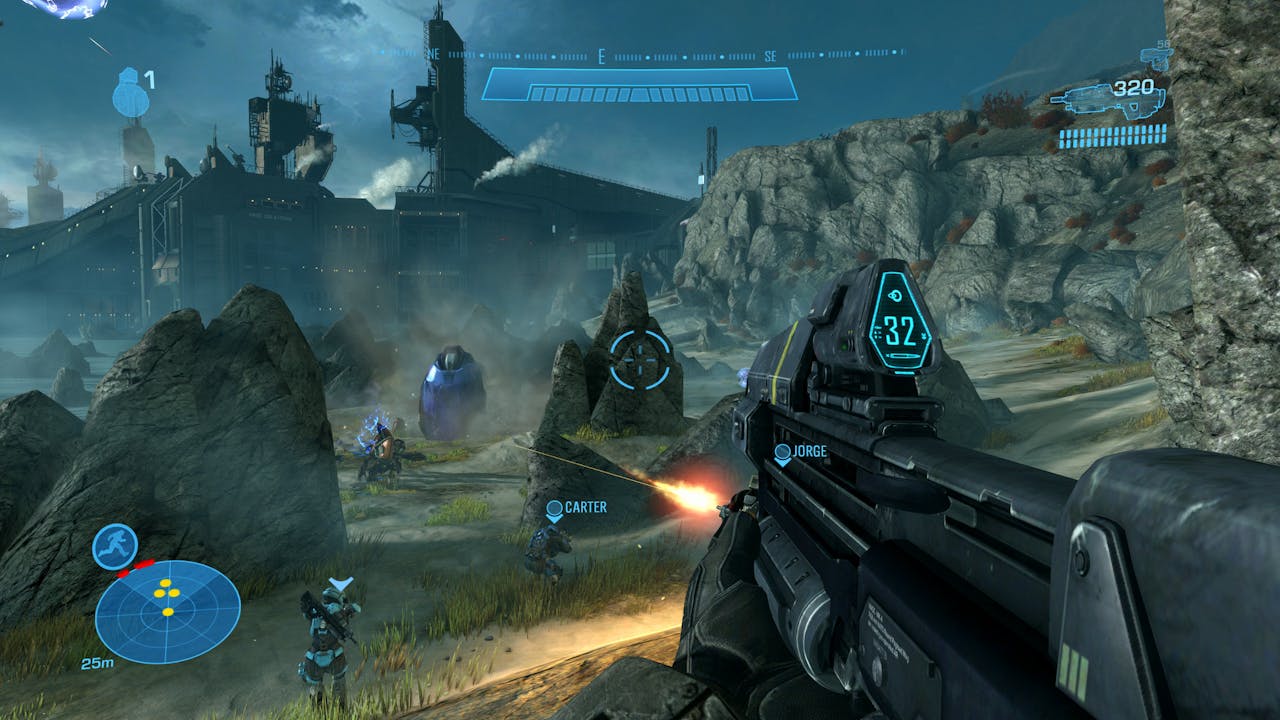 Take a trip through some of the finest first person shooters with Halo: The Master Chief Collection. From the original Halo: Combat Evolved to Halo 4, this collection contains six games, each remastered and updated with utter care and attention.
If you've played them before this is a great walk down memory lane, if you haven't played them then this is the perfect way to experience a slice of history. Many of the games included in this collection are making their way to PC for the first time, making this a perfect way to experience some of the best single-player games for PC gamers.
Hollow Knight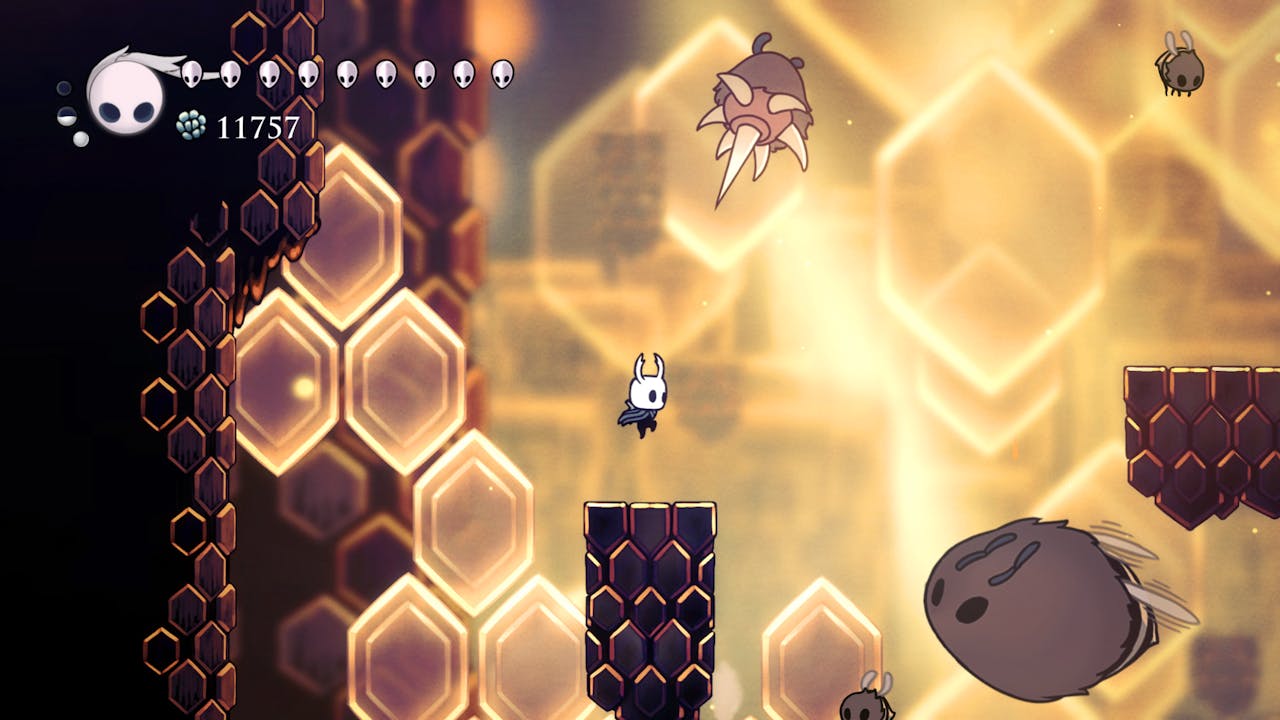 Hollow Knight is a game that almost demands to be installed permanently on everyone's hard drive. In it you'll explore a decaying ruined kingdom in an expansive platformer filled with unlockable areas and abilities, tight controls and combat, and a breathtaking art style.
What makes Hollow Knight such a brilliantly paced game is that you explore at your own pace, you unlock areas and abilities when you see fit allowing you to forge your own path. You are in control every step of the way, and controlling a character has never felt quite so right as it does here.
Total War: WARHAMMER II
The Total War and Warhammer franchises coming together is a marriage made in heaven, and in Total War: WARHAMMER II they've been tweaked to near perfection. You'll take on the role of a faction in Warhammer's brutal fantasy world, seeking to carve out your own territory and empire.
In addition to the overworld map where you'll make grand strategy decisions, you'll also be able to dive into complex tactical action pitting armies against each other with magic, giant beasts, and creatures from beyond imagination. If you own the original Total War: Warhammer you can even integrate it, playing on a vast map that includes both games' areas. Now that's enough game for anyone.
Disco Elysium
After Planescape: Torment was released it seemed like a new bar had been set for RPGs, allowing more options in encounters, especially related to defusing situations or furthering narratives. Disco Elysium is the game that truly takes up the challenge Planescape: Torment set out all those years ago.
Playing as a washed up cop investigating a murder, Disco Elysium is a game where moment-by-moment you'll be making choices. What option you take in dialogue, how you dress, it all adds up to build a picture of who you are in this dour steampunk world.
If you're a fan of RPGs like Planescape: Torment, Torment: Tides of Numenera, or the games made by Obsidian, Disco Elysium is the single-player game for you, and one you'll be able to replay many, many times.
Grand Theft Auto V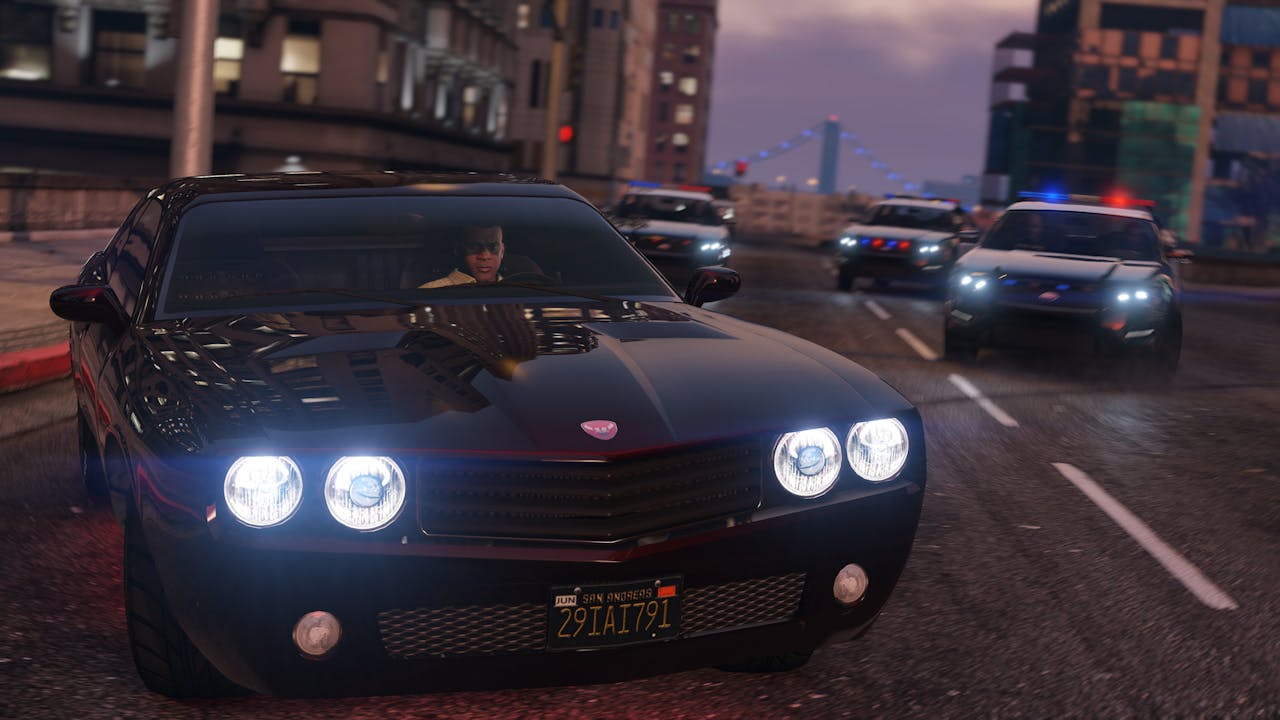 Grand Theft Auto V has almost been overshadowed by its online component, but it's important to remember that at its heart is an expansive, beautiful, and rich single-player game. Set in the county of Los Santos, you take control over three characters as you carve out a criminal empire through trials and deep, deep tribulations.
Similar to many other Grand Theft Auto games, there's huge amounts of content available in its single-player mode. You can run side businesses, build a property empire, or just enjoy cruising down the coastal roads watching the sun set. Grand Theft Auto V is a game that truly keeps on giving, and just existing in its wonderful world can be enough.
Tomb Raider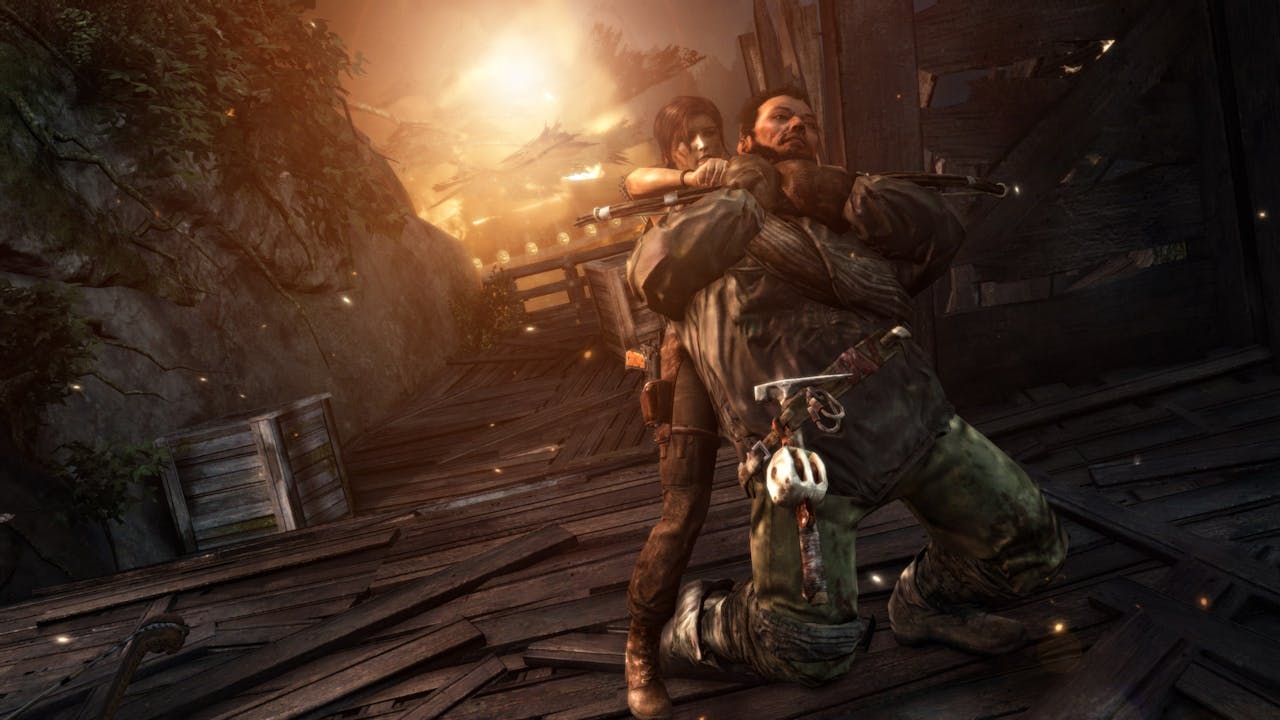 The original blew us away back on the Original PlayStation in 1996 - setting a trend for the action-adventure franchise - and the 2013 reboot is even better. Rated 'Overwhelmingly Positive' on Steam, Tomb Raider tells the story of a young Lara Croft as she's thrown, quite literally, into the deep end of life - becoming a hardened survivor.
Players must solve environmental puzzles, engage in visceral combat and stealth, and explore eerie tombs that hold many secrets. You can salvage resources, gain experience, and upgrade Lara's weapons and tools to survive the island's hostile inhabitants.
Better still, the Game of the Year Edition for the critically-acclaimed PC title now features the base game and 21 DLC packs!
GreedFall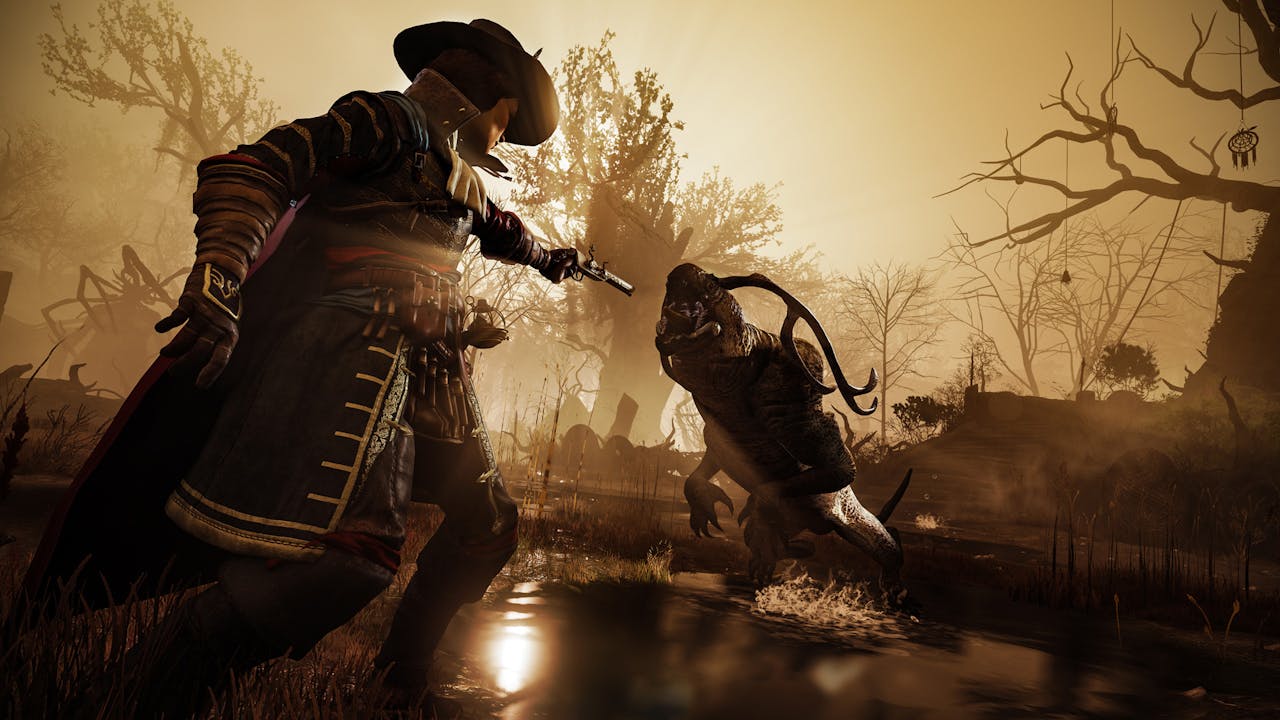 Ready to explore uncharted new lands? Action RPG GreedFall lets you lead your character on a journey across a remote island and discover magic, riches, lost secrets and fantastic creatures!
Befriend or betray companions and entire factions, your actions through diplomacy, deception or force will change your hero's course - as you become part of a living, evolving world and shape your own story.
Get complete freedom when it comes to your character progression. Play as a male or female, customize your appearance and freely choose your abilities, spells and skills.
Choose your starting class from one of three options - Warrior, Technical and Magic - each with its own starting skills, recommended attributes and recommended talents.
You can use GreedFall's core combat ability 'Fury' to unleash powerful, charged up attacks that deal heavy damage to surrounding foes, freeing up time to strike your injured foes or escape a tricky situation.
If a mash up of Fable and Assassin's Creed IV: Black Flag is your bag, you need to try this!
Planet Zoo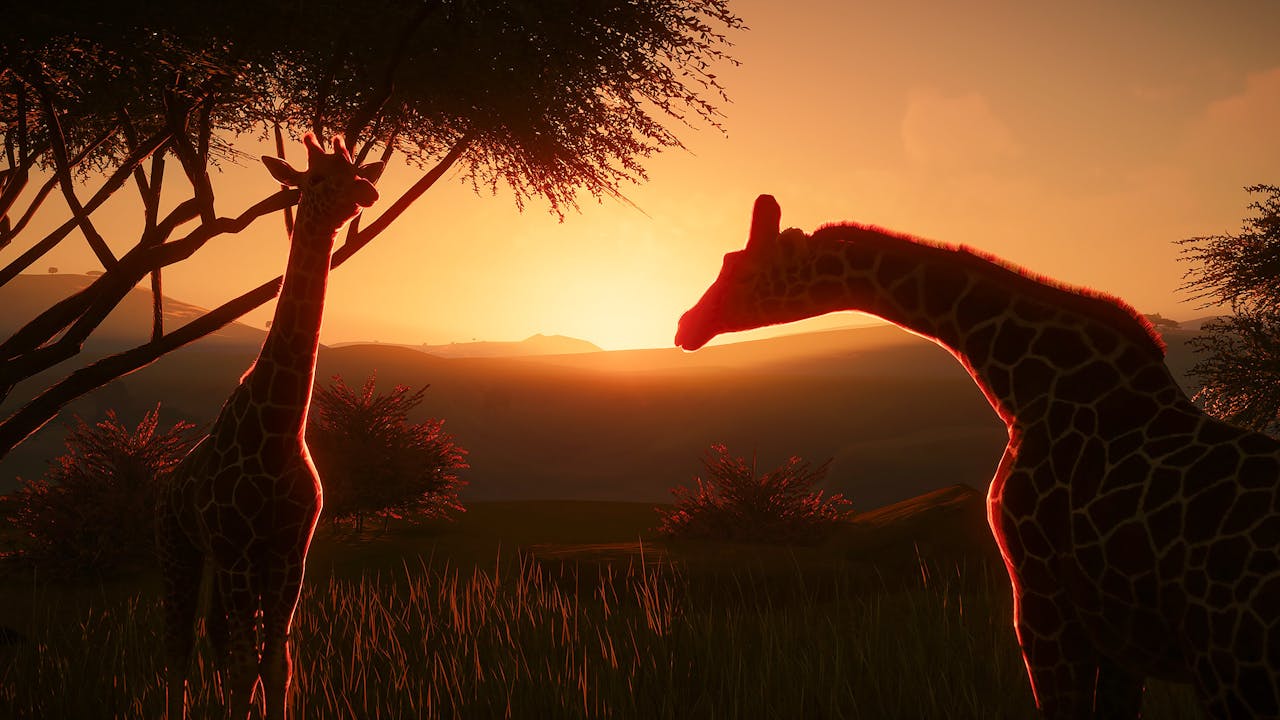 If you're looking for a more laid back gameplay experience without guns, explosions and carnage, Planet Zoo is the perfect choice. From the creators of Planet Coaster and Zoo Tycoon comes the ultimate zoo sim, featuring authentic living animals who think, feel and explore the world you create around them.
Experience a globe-trotting campaign or let your imagination run wild in the freedom of Sandbox mode. Create unique habitats and vast landscapes, make big decisions and meaningful choices, and nurture your animals as you construct and manage the world's wildest zoos.
Planet Zoo's powerful piece-by-piece construction tools let you effortlessly make your zoo unique. Every creative decision you make impacts the lives of your animals and the experience of your visitors.
Let your imagination run wild as you dig lakes and rivers, raise hills and mountains, carve paths and caves, and build stunning zoos with a choice of unique themes and hundreds of building components.
The Elder Scrolls V: Skyrim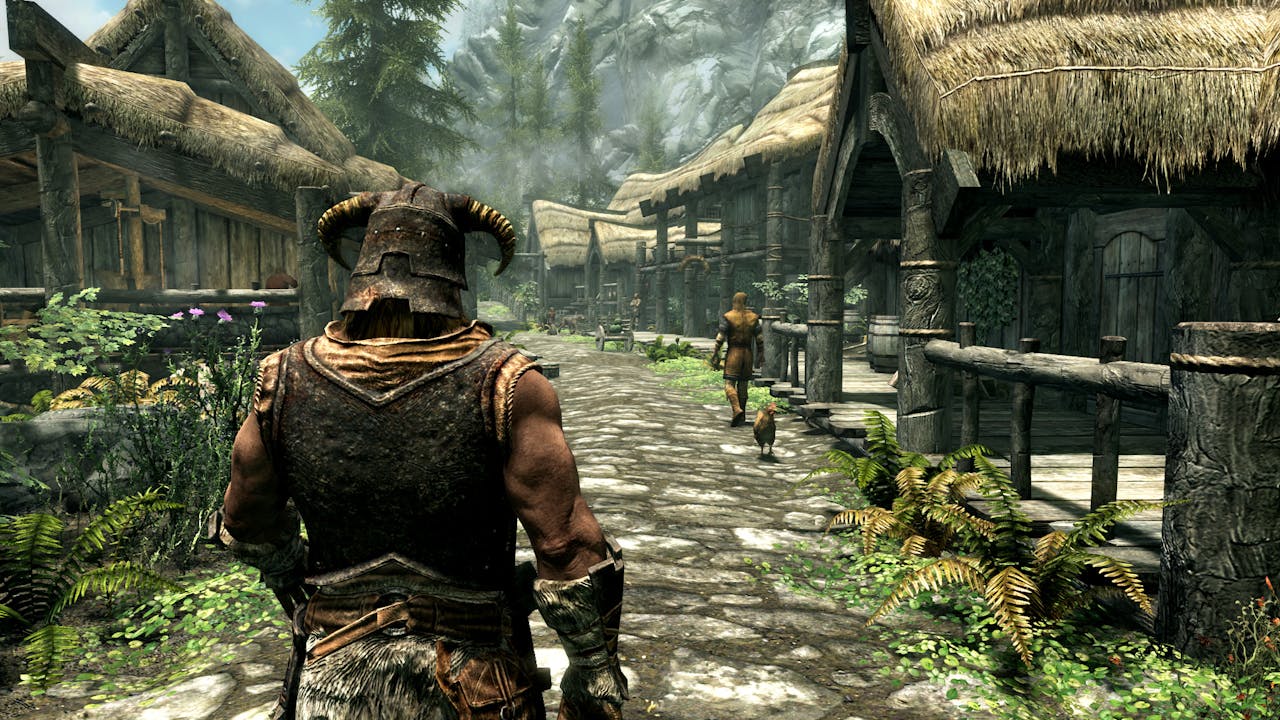 A game that millions have played, and many more will follow. The Elder Scrolls V: Skyrim set the bar pretty damn high for enjoyable RPGs back in 2011 - and few will disagree that it isn't still a fantastic world to explore.
You can play as practically any type of character you can imagine, and do whatever you want; the legendary freedom of choice, storytelling, and adventure of The Elder Scrolls is realized like never before. From the rolling clouds and rugged mountains, to the bustling cities, lush fields and ancient dungeons, there are plenty of quests to sink your teeth into.
Choose from hundreds of weapons, spells, and abilities, as well as the new character system that allows you to play any way you want and define yourself through your actions. As Dragonborn, you'll battle many great ancient foes, learn their secrets and harness their power for yourself.
American Truck Simulator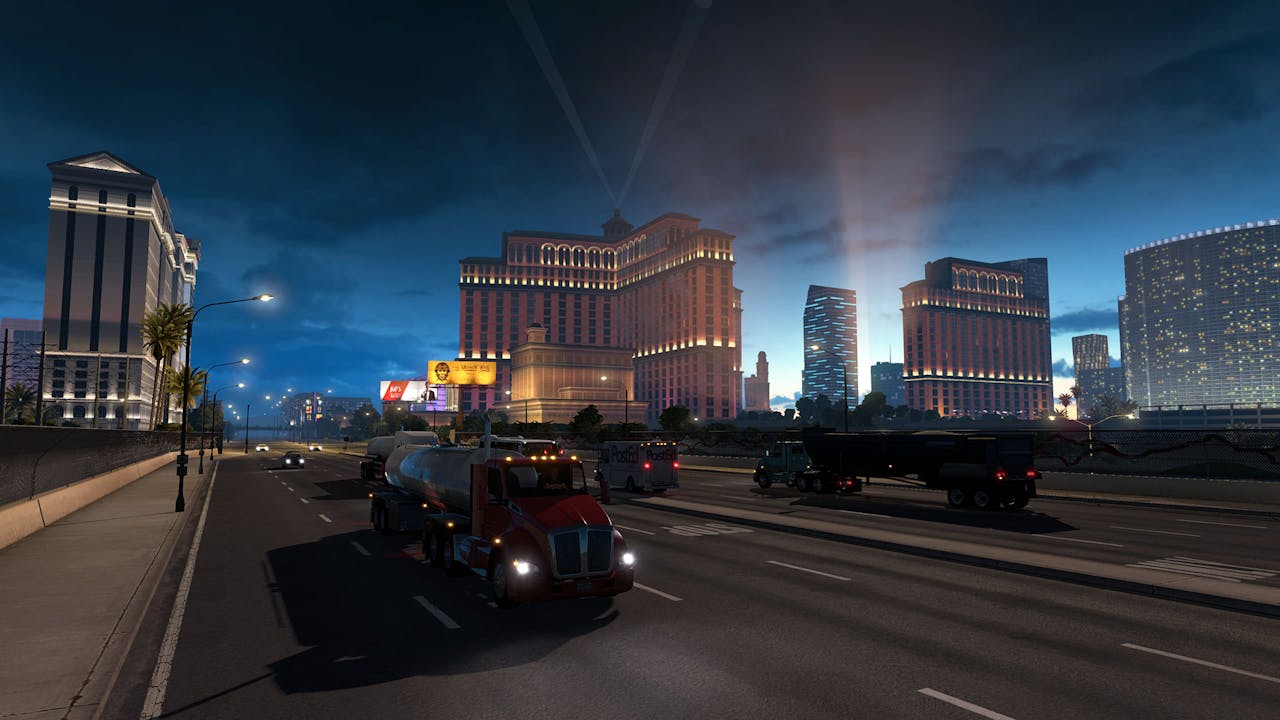 From sunny California, sandy Nevada, and the Grand Canyon State of Arizona, you can keep on truckin' to your heart's content in the 'Overwhelmingly Positive' rated American Truck Simulator. You'll get to journey through the breathtaking landscapes and widely recognized landmarks around the States, all from the comfort of your seat.
Drive highly detailed truck models officially licensed from iconic truck manufacturers, with lots of different produce to transport including food, machinery and hazard cargoes. Trucking enthusiasts will get the chance to experiment with a number of air brake simulations and different types of brakes - including retarder, Jake brake, trailer brake – multiple types of transmissions straight from real trucks, brake intensity, and much more.
Adjust your seat, mirrors and position your head to get the best view of the road. Be sure to drive safely, follow the rules and speed limits – or the police will fine you!
---
Share this post