Games to keep you busy during the 'Feast of Saint Valentine'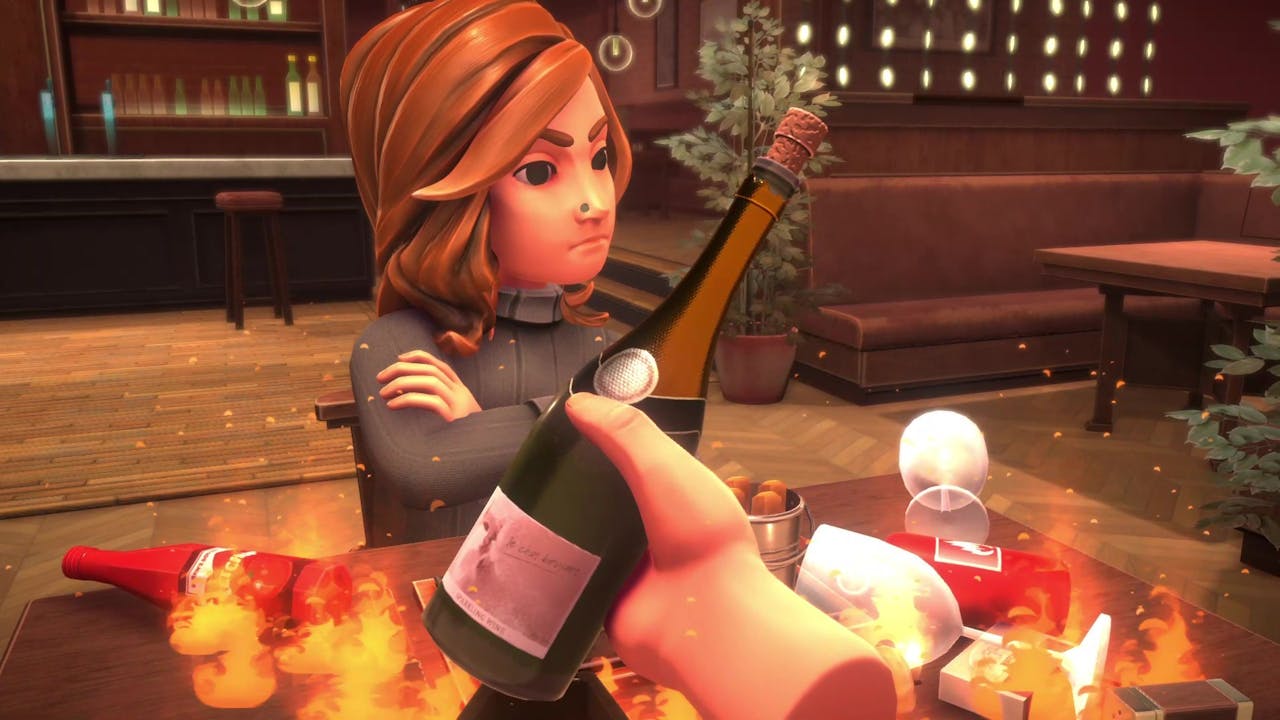 Spending Valentine's Day on your lonesome? Hey, it's not all bad as there are so many things to do instead wining, dining and various other activities related to this world-celebrated event.
For many, it's just another day to play some great games - and this year is no exception. Even if you're spending Valentine's Day with a loved one (you kids have fun) there's still enough hours in the day to schedule in a good gaming session.
With this annual celebration focusing on love, romance and togetherness, we've rounded up our top pick of Steam PC games that will get you in the mood for Valentine's Day.
House Party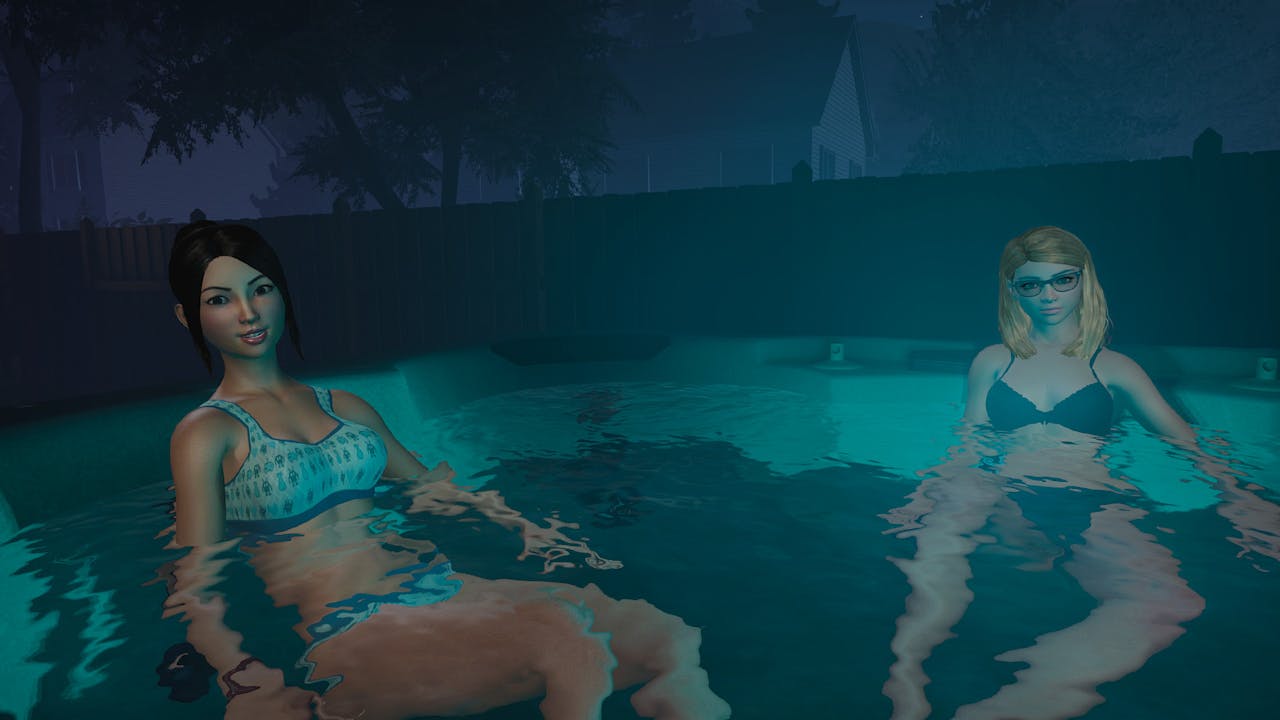 You can talk, you can fight you can... do other stuff?
Come join the adventure and unlock a world of colorful characters, dynamic storylines, and sexy guests waiting to meet you in mature social dating sim House Party.
You'll test your wits by making smart choices and you may just get lucky, but watch out for feisty Frank. House Party is a 3D interactive adventure game for adults where your choices will shape the events and outcome to a multitude of possible endings - every choice you make can lead to a different outcome.
How you engage with guests will lead you to a different outcome each time you start a new game. The story is in your hands as your actions dictate the gameplay. You will also be faced with moral dilemmas that yield different outcomes and shape how the story unfolds. House Party will make you think and plan each move.
If you consider yourself a story-teller or a game-maker, you can customize the gameplay using our Custom Story Creator (found on the Eek! Games website). Craft your own story including full dialogues, interactions, and logic dictating how the player's night will unfold.
Import your stories into your game and share them with other players. It's really easy to use, and you don't need any programming experience. Join the many players already creating and sharing stories on the game's official forum and let them experience YOUR story.
Table Manners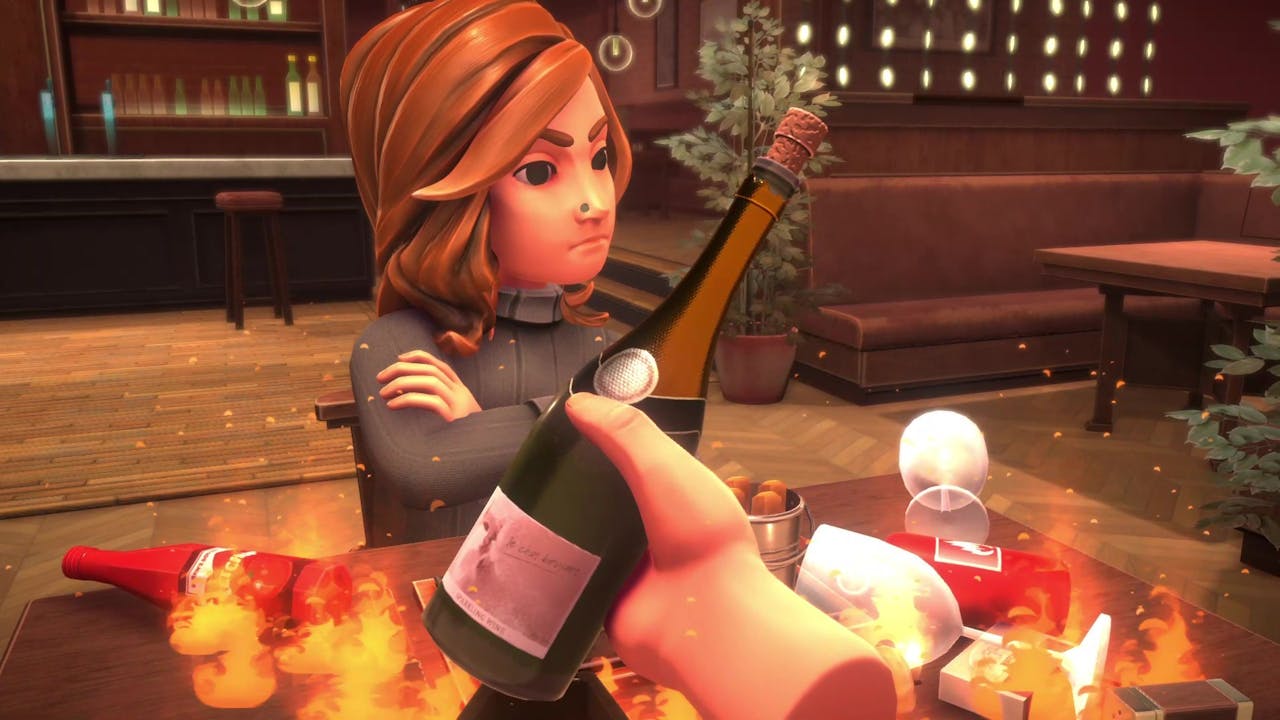 Be the perfect date with great conversation... or just set the table on fire and throw the food everywhere!
You don't get a second chance to make a first impression - you've booked the fanciest restaurant in town, put on your cleanest underwear, and your date looks totally unreal. But getting to the table is the easy part.
Even the most perfect of evenings can quickly fall apart as you fight against Table Manner's glorious physics. Before you know it, you'll be putting out your third table fire with a half-finished glass of pinot grigio.
Dine in a number of restaurants; from fast-paced sushi bars to rockin' boats and slidin' ice bars, the skies the limit when it comes to the scope of dating-based objectives! Wait, what do you mean there's a zero gravity restaurant?!
The most perfect date can quickly become disastrous as Table Manners' physics collide and a domino effect takes place before your very eyes. Never before has lighting a candle for romance been so fraught with danger.
I Love You, Colonel Sanders!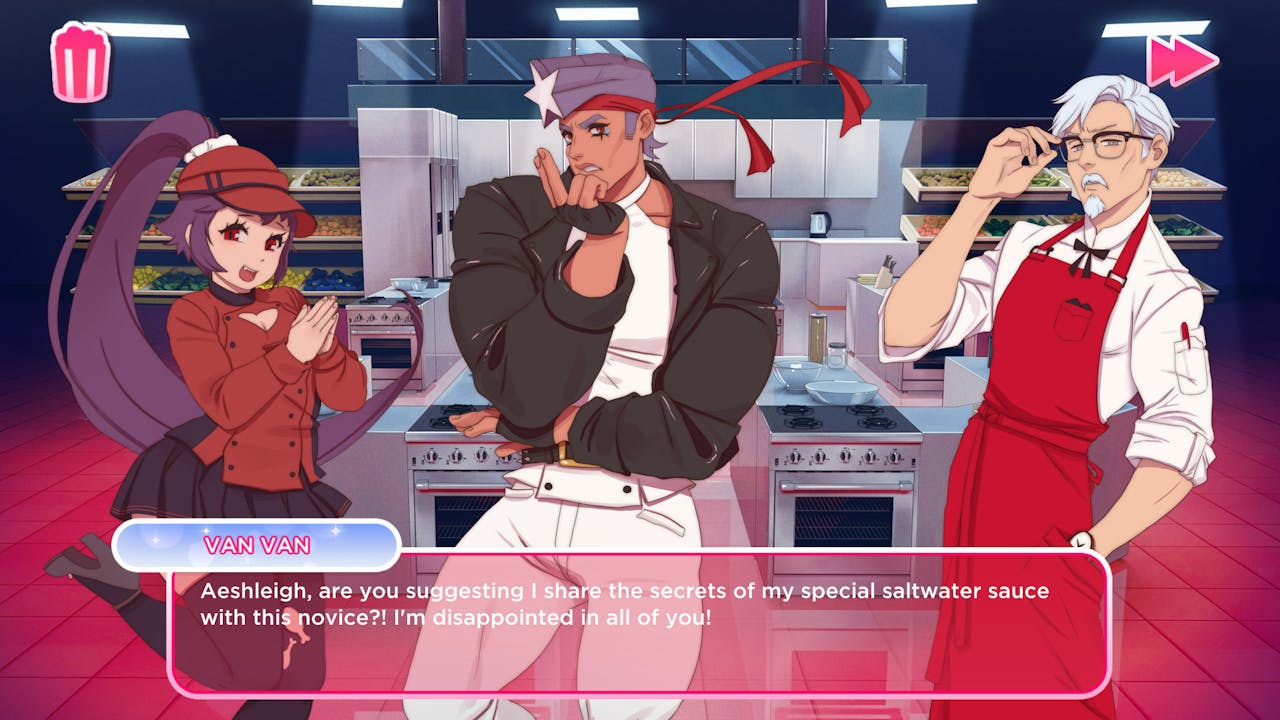 Old Colonel Sanders has never looked so hunky!
Welcome to the most delicious dating simulator ever created. Do you have what it takes to be the business partner of and win the heart of the most famous chicken salesman of all time?
In I Love You, Colonel Sanders! A Finger Lickin' Good Dating Simulator, you take on the role of a promising culinary student, as you try to date your classmate, Colonel Sanders. Throughout your journey, you'll be faced with life-changing decisions that will affect your chances of friendship and love
But be careful, your choices have real consequences with real animated characters' feelings at stake. You'll take part in cooking battles, interact with nine loveable characters, experience multiple (possibly secret) endings and so much more in this official dating sim from KFC themselves - finger lickin' good!
Purrfect Date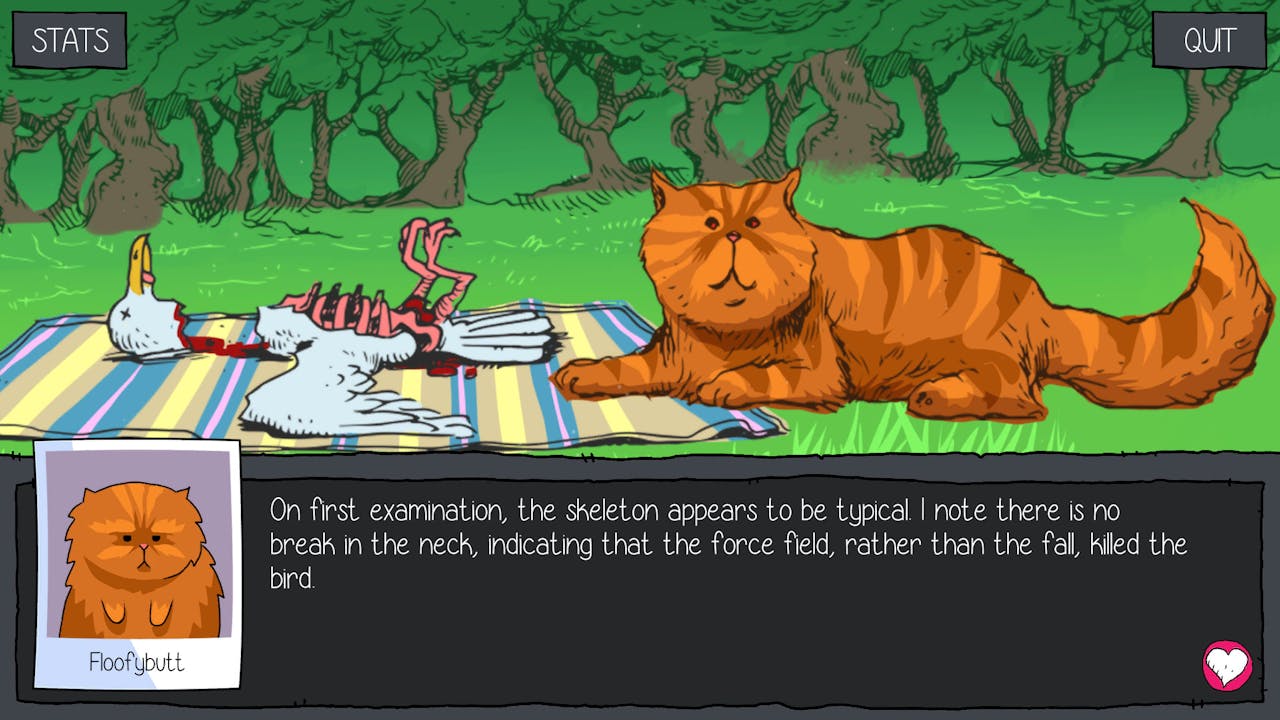 Dark humor combined with a dining sim... on an island full of cats!
As Professor Pawpur's latest apprentice, you, a stranger to these shores, are here to research the island's feline inhabitants. But it's not long before you realise something's seriously amiss, or should we say… amorous.
Where did all these cats come from? Is the Professor hiding something? What exactly happened to his previous apprentices?
In Purrfect Date - Visual Novel/Dating Simulator, you'll uncover the mystery through a series of dates before your time runs out. But remember, curiosity killed the cat...
With more words than Harry Potter and the Prisoner of Azkaban, over 10 hours of gameplay, and a total of 18 alternative endings, it's nothing short of the cat's pyjamas. So whether you're here for the dark surprises, the witty writing, or simply the op-paw-tunity to just date some cats… download it meow!
Monster Prom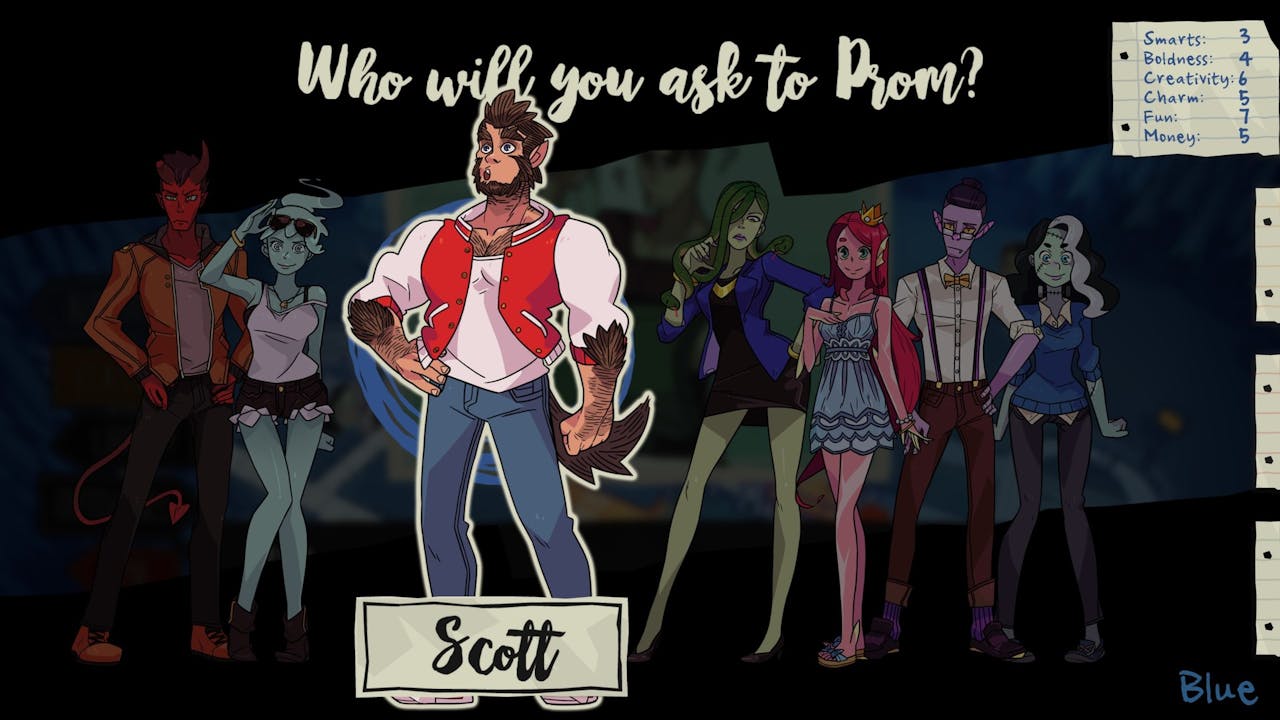 With naughty words and some objectively bawdy scenarios, Monster Prom is not suited for the sheepish or the faint of heart!
Here's the scenario... there's only three weeks left before prom and you haven't got a date yet.. and you're a monster. But that's okay 'cause at your high-school everyone else is too!
These are the stepping stones into the world of Monster Prom, a one-to-four player competitive dating sim that has you thinking: I never knew I was into that!
You'll choose your own adventure and get all the way to your special monster's heart before anyone else does, take personality quizzes to determine your stats, get into all kinds of funny and absurd situations to seduce your sweetheart and find out more about yourself than you or your friends ever knew.
Play to your strengths to earn better rewards, discover and unlock items that boost your chances at your favourite fiend's fondness and fight the good fight all in the name of the thing high-schoolers dream of: not going to the prom alone.
Find your perfect match (we mean games for your Steam Library) right now with huge savings across the Fanatical Store.
---
---
Share this post