Fanatical Gift Guide - Best Steam VR Games to Gift Someone this Holiday
By
Niall Cawley
- 18th Nov 2022
Games
Got friends or family that love VR gaming? Check out our list of virtual stocking-fillers.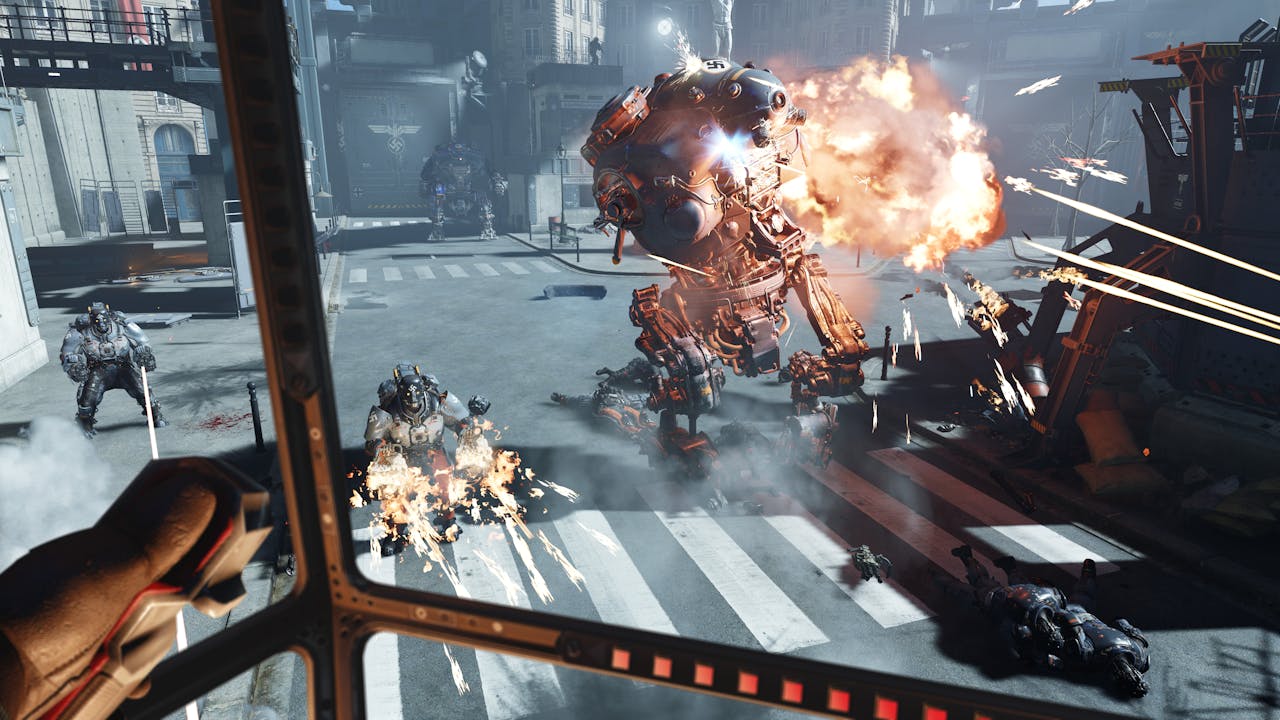 Although virtual reality gaming is still in its infancy, that doesn't mean there isn't a wide selection of games currently available for the platform. From explosive action to eerie horror (and every genre in-between), there is guaranteed to be something out there that either you or a loved one can enjoy. Our list will cover five great picks from the world of VR, ideal as a gift for Christmas 2022.
Wolfenstein: Cyberpilot
Wolfenstein: Cyberpilot is a first-person shooter, set in an alternative 1980s, where the Nazi war machine crushed the Allies and won the Second World War. The player is one such literal machine — a combat android — now reprogrammed and repurposed by the French Resistance to slaughter Nazis rather than serve them. It's an over-the-top action game where the player gets to obliterate everything in their path; what's not to like?
Also, fear not, as although it's a first-person experience, movement is not fixed to an "on rails" style, and the player can move around freely. It's a must-play for those that enjoy mech-control games!
A similar game to this, that is also worth checking out, is Battlezone - Gold Edition. A reimagining of the original 1980 classic, Battlezone - Gold Edition requires the player control a tank in a neon-lit Tron-like landscape. This game reduces the HUD elements in favour of projecting realistic readouts around the cockpit instead.
---
---
Share this post