Tactics at the ready! Explore new and classic games from this genre with our top picks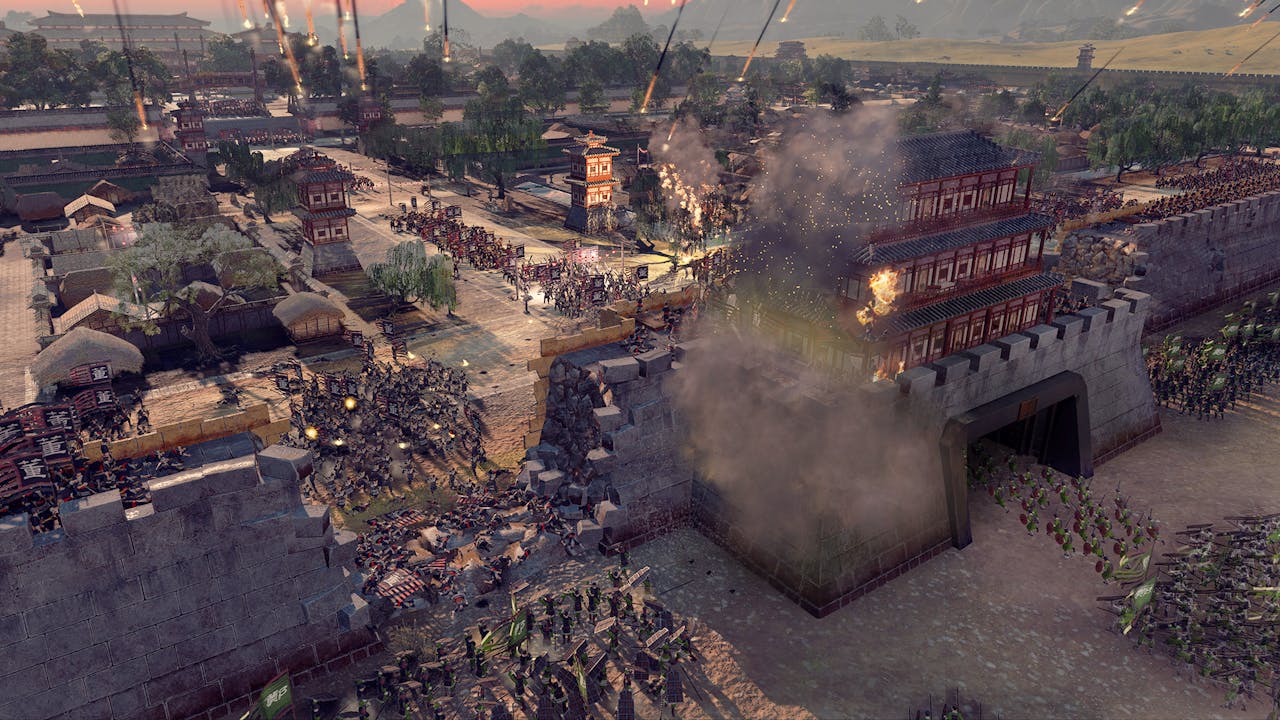 Build your own Platinum Collection is your dream ticket to superpowered Steam games! Unlock hours of gaming excitement by selecting the games of your choice; all while...
Strategy games let you have a bit of tactical thinking with your gameplay, you could say it's certainly good for the mind.
Whether you are commanding armies in real-time or going for a more leisurely turn-based approach to warfare, it's a genre that can rack your brain without wrecking your pocketbook.
There are some great strategy games that might be your new favorites, so let's go look at some of the best ones out there with our top picks!
Panzer Corps 2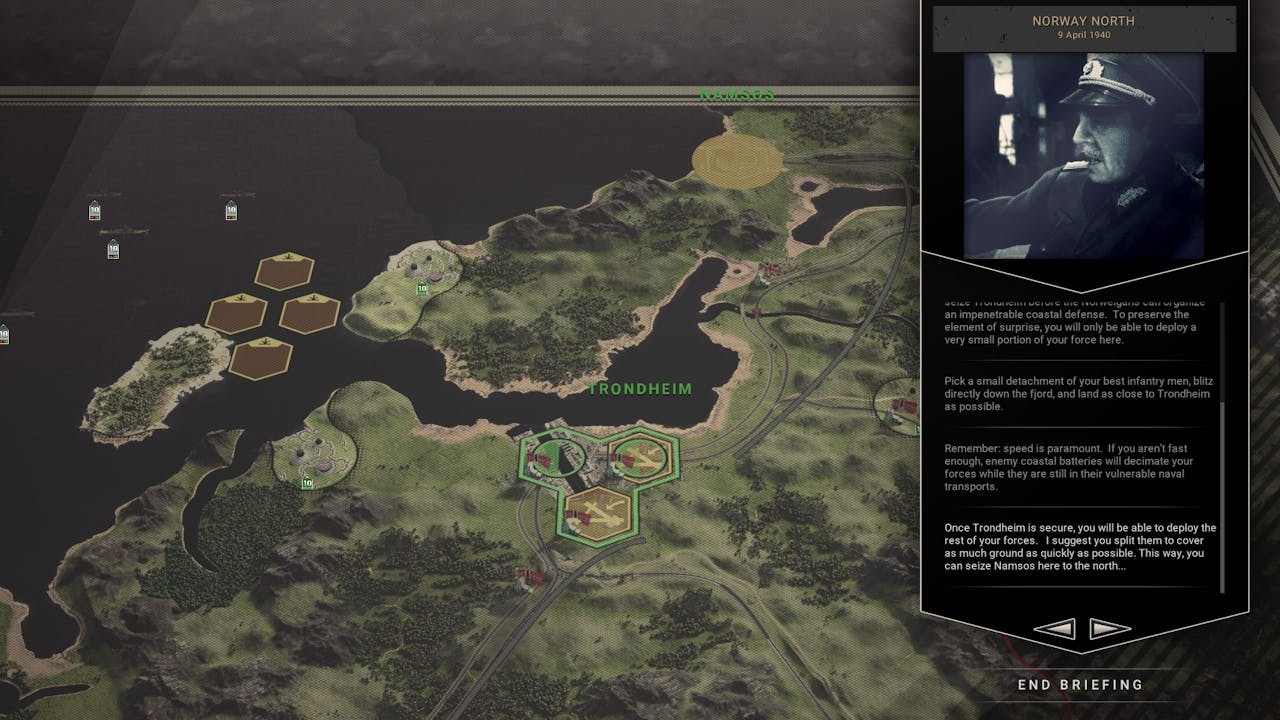 Turn-based war games with large maps slathered in hexes is a tried and true formula in PC gaming. Panzer Corps 2 is proud to carry on that tradition in the European theatre of World War 2.
You'll get to complete a branching single-player campaign with dozens of scenarios and hundreds of units or play against your friends online!
Age of Empires II: Definitive Edition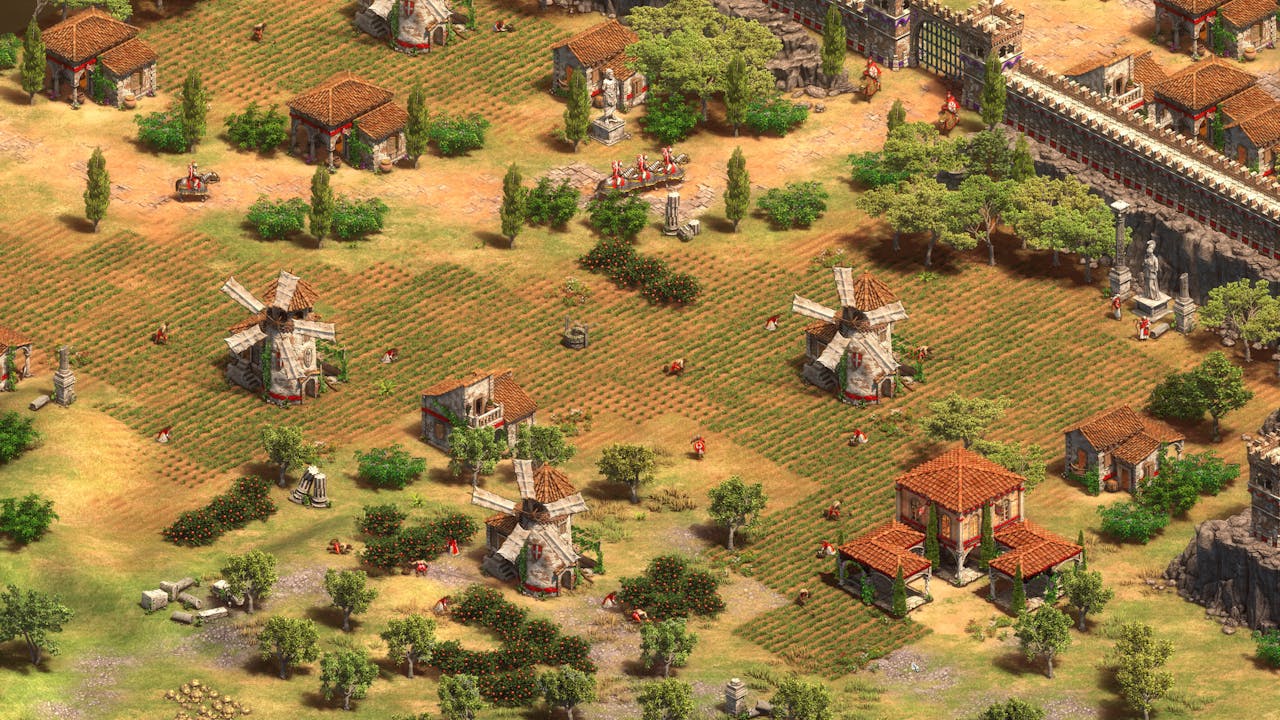 A real-time combat focused take on empire building, Age of Empires II: Definitive Edition is an excellent remaster of the 1999 classic that features the core game, all its expansions, and an all-new series of campaigns 'The Last Khans'. Whether it's your first or your five-hundredth time playing, the updated visuals and gripping gameplay are still a treat today.
Total War: Three Kingdoms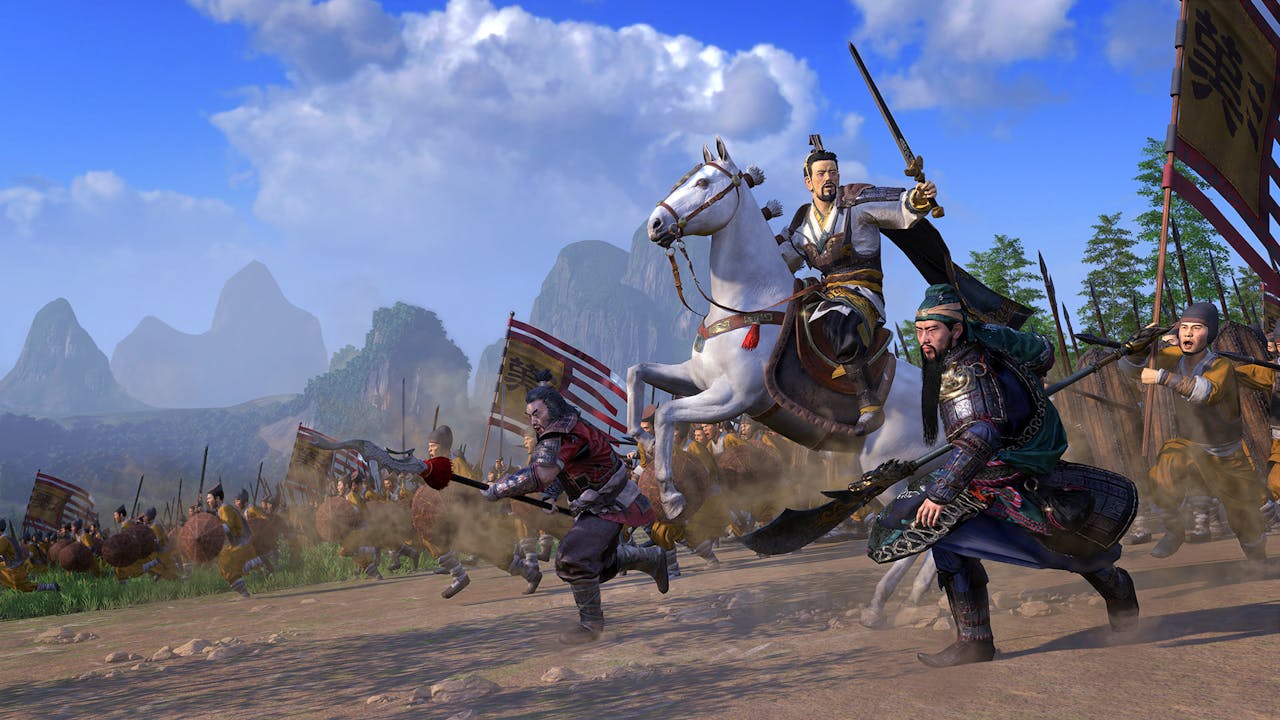 Developer Creative Assembly covers one of the most awaited historical settings in the Total War series with Total War: Three Kingdoms. Set in Ancient China during 190CE (Koei-Tecmo's Romance of the Three Kingdoms and Dynasty Warriors games take place during this same time period), gamers can choose their favorite warlord, develop new skills, and conquer their enemies in the lengthy turn-based campaign with real-time battles.
Command & Conquer Collection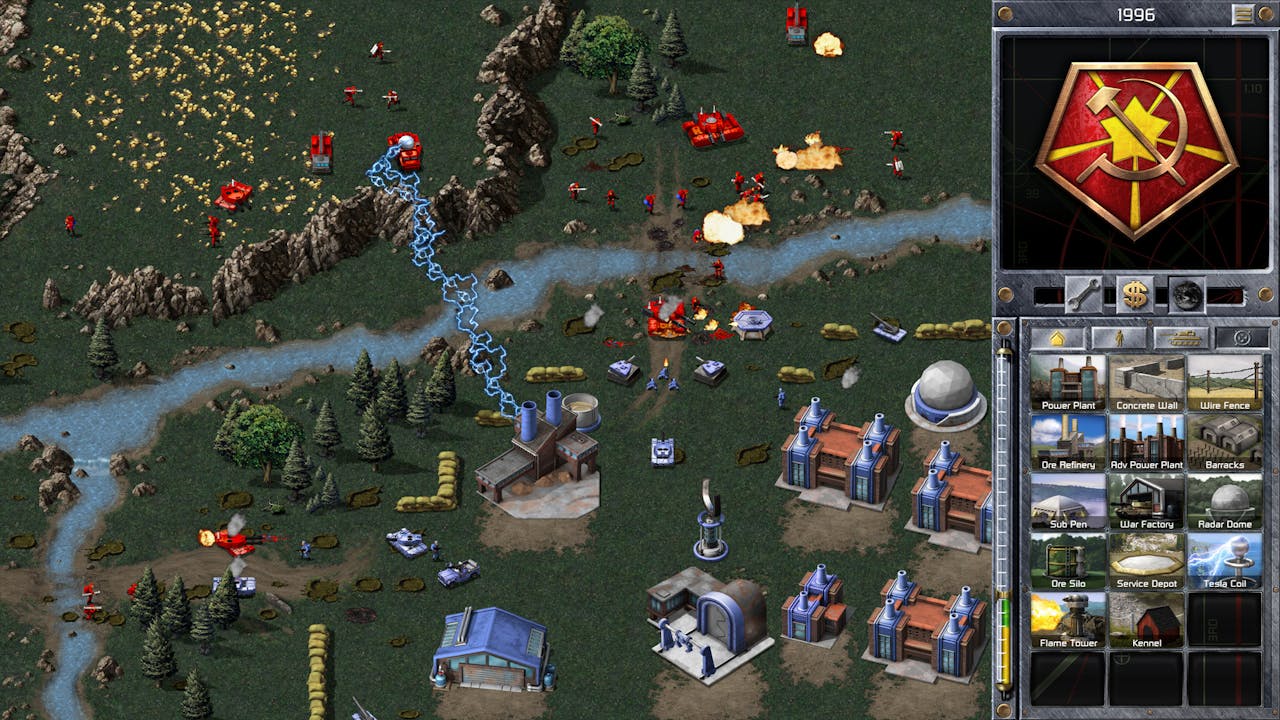 Petroglyph and Lemon Sky Studios outdid themselves with the Command & Conquer Remastered Collection. Both the original Command & Conquer and Red Alert, some of the most acclaimed real-time strategy games of all time, get remastered graphics, improved full-motion video and CG cutscenes, and redone music by original composer Frank Klepacki.
Of course, if you want the original low resolution visuals and low bitrate music, you can switch to them with a press of the spacebar and some light menu noodling. Supporting resolutions up to 4K, packed with behind the scenes footage, and with a slick upgraded multiplayer system, players can knock out dozens of missions through the two core games and three expansions.
Iron Harvest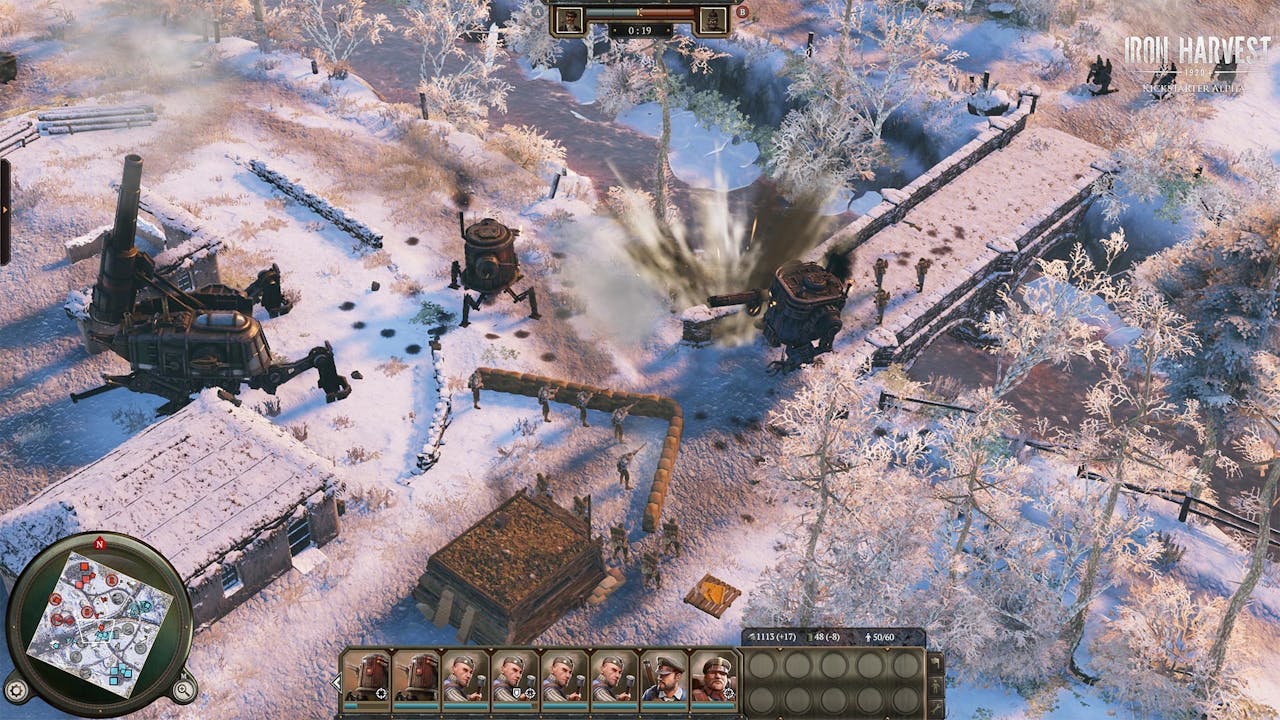 Venture into the world of alternate realities with Iron Harvest!
A real-time strategy game set in an alternate 1920s Europe packed to the brim with fearsome mechs, players go through a compelling story branching over three campaigns. Hero units mix up the combat a bit as does the resource point focused gameplay.
Players must aggressively gain territory to better fortify their base and troops!
There's also multiplayer here too and some coop and single player challenge and skirmish maps to boot.
Crusader Kings III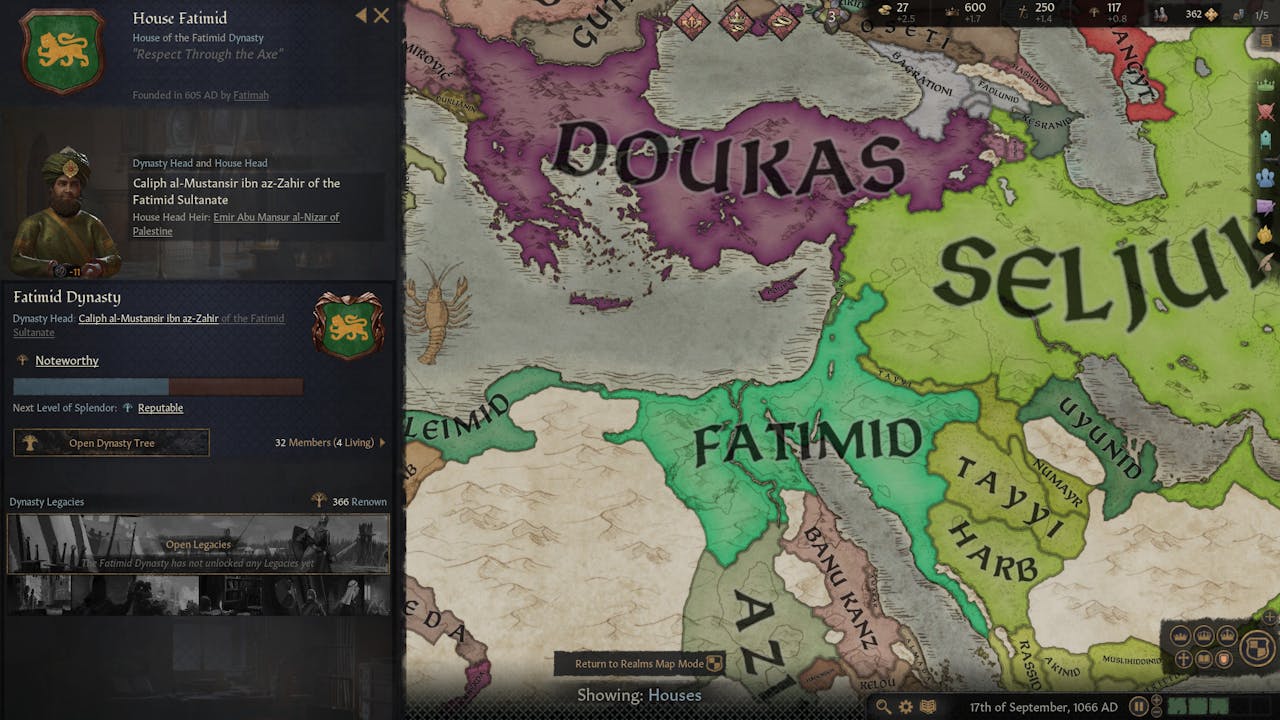 Lead your dynasty through the Middle Ages in the sequel to one of the most popular strategy games ever made with Crusader Kings III. This strategy sim RPG is the heir to a long legacy of historical grand strategy experiences and arrives with a host of new ways to ensure the success of your royal house.
Choose a royal or noble house from a number of realms on a map that stretches all the way from Iceland to India, from the Arctic Circle to Central Africa. Choose a royal or noble house from a number of realms on a map that stretches from Iceland to India, from the Arctic Circle to Central Africa.
Guide a dynasty through the centuries, ensuring the security and power of each new generation, and gather new lands and titles to cement your legacy. Be a pious king to bring the religious powers to your side, or strike out on your own, designing your own splinter religion and earning everlasting fame or eternal damnation.
Mount & Blade: Warband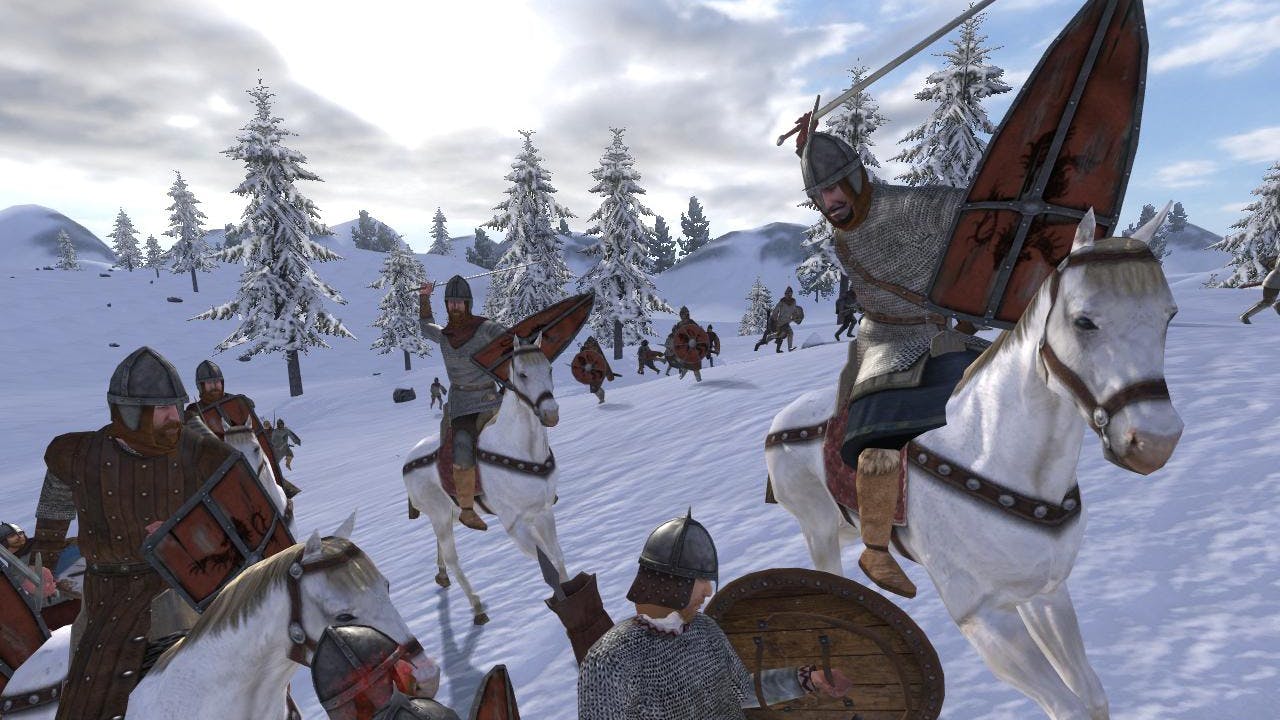 In a land torn asunder by incessant warfare, it is time to assemble your own band of hardened warriors and enter the fray. Lead your men into battle, expand your realm, and claim the ultimate prize: the throne of Calradia!
Mount & Blade: Warband is the eagerly anticipated stand alone expansion pack for the game that brought medieval battlefields to life with its realistic mounted combat and detailed fighting system. In this 'Overwhelmingly Positive' Steam PC game, you'll embark on a campaign which allows you to become the ruler of a faction and convince lords to become your vassals.
Spend gold on more powerful equipment, using a carefully balanced system that will make combat more exciting without giving too much of an advantage to the leading team.
You'll have the ability to upgrade your companions to vassals by granting them lands, as well as marry a lady of the realm for romance or cold political gain. Try to win a lady's heart through poetry or bravery!
In addition to the new motion-captured combat animations, the game features numerous improvements to the combat system - for example, your shield will still stop arrows even if you are not actively defending.
RimWorld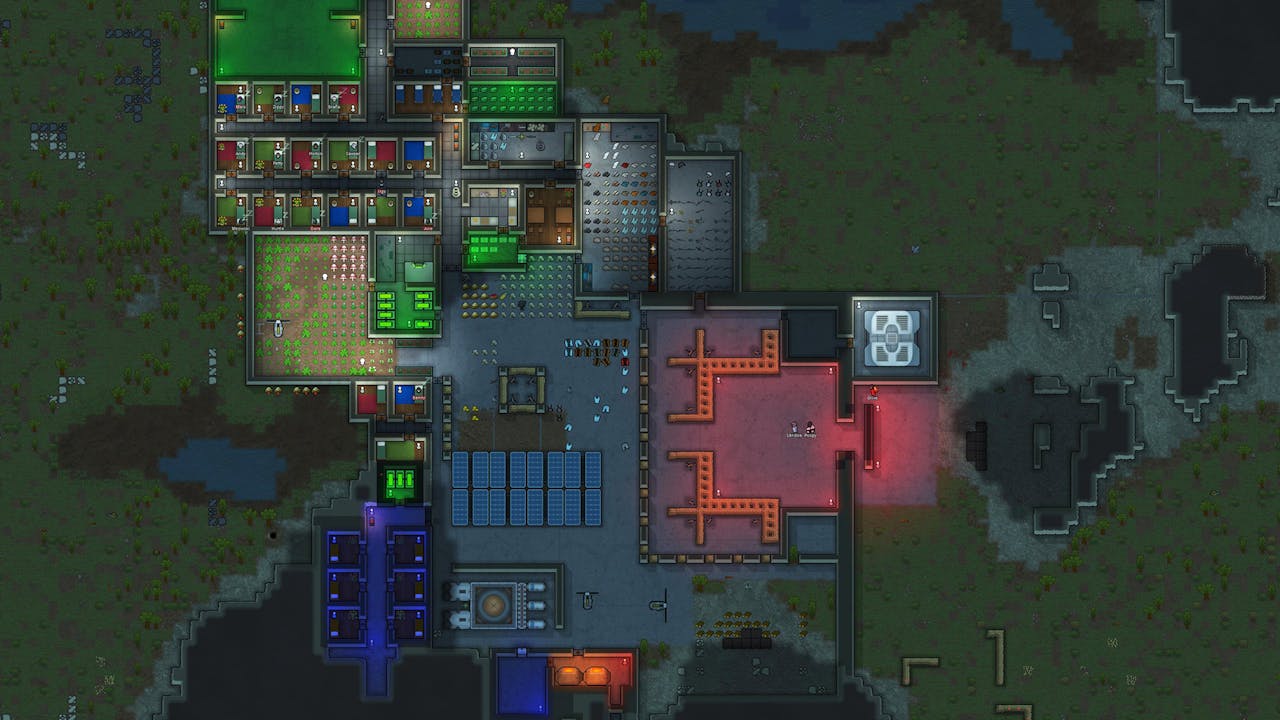 Crash-landing on an unknown planet is the least of your worries in the 'Overwhelmingly Positive' Steam rated sci-fi strategy sim RimWorld. You will be tasked with building a colony from the ground up, exploring dangerous terrain to gain research, recruit new colonists and fight alien lifeforms and opposing factions.
Witness the tragic, twisted, and triumphant stories that RimWorld throws at you through the AI Storyteller. Choose your storyteller and experience unique and random events featuring imprisoned pirates, desperate colonists, mass starvation and survival of the fittest.
Turn your crew of crash-landed survivors into a vibrant colony by acquiring new people by any means necessary. Capture them in combat and force them to join your ranks if they want to survive, buy them from slave traders, or take in those willing to earn their keep in exchange for refuge.
Sid Meier's Civilization V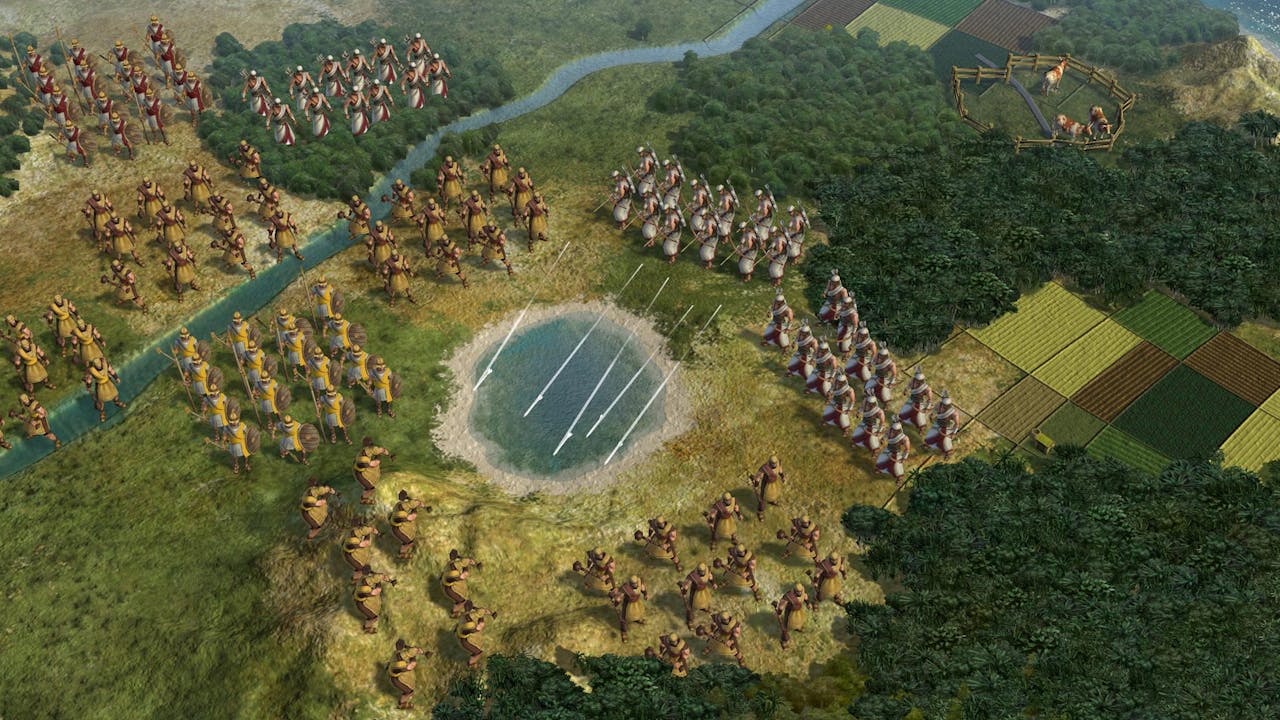 Become Ruler of the World by establishing and leading a civilization from the dawn of man into the space age in Sid Meier's Civilization V. Wage war, conduct diplomacy, discover new technologies, go head-to-head with some of history's greatest leaders and build the most powerful empire the world has ever known.
Jump right in and play at your own pace with an intuitive interface that eases new players into the game. Civ veterans will appreciate the depth, detail and control that are highlights of the series.
Ultra realistic graphics showcase lush landscapes for you to explore, battle over and claim as your own. Art deco influences abound in the menus and icons in the most well-designed Civ ever developed.
Compete with Civ players all over the world or locally in LAN matches, mod* the game in unprecedented ways, and install mods directly from an in-game community hub without ever leaving the game. Civilization V brings community to the forefront.
The new hex-based gameplay grid opens up exciting new combat and build strategies. City States become a new resource in your diplomatic battleground. An improved diplomacy system allows you to negotiate with fully interactive leaders.
Custom music scores and orchestral recordings give Civ V the level of polish and quality you expect from the series.
Port Royale 3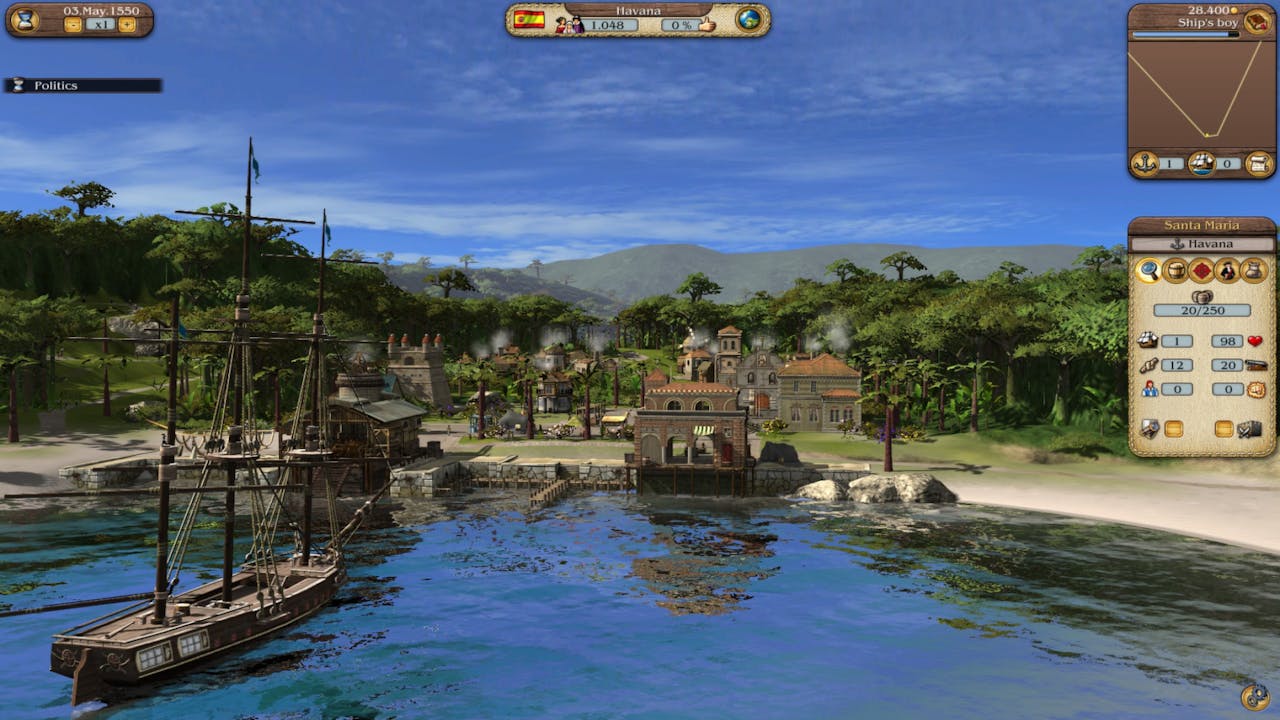 In Port Royale 3, you'll head to the sunny Caribbean, in the turbulent 17th Century where the mighty kingdoms of Spain, England, France and the Netherlands fight over the colonies. You'll take on the role of a young sea captain whose only goal is to become the most powerful man in the New World.
To achieve that goal, you may choose one of the two available campaigns: will you become an Adventurer or a Trader?
Lead an unforgiving campaign for the conquest of the seas: invasion, piracy, bounty hunting, raiding; do whatever it takes to build your own empire in the Caribbean. Of course, trade will have a less important role to play in your rise.
The way of the Trader is, on the opposite, mostly about developing your riches and your economic power. To be the most powerful Trader of the New World, you have to create trade routes, build industries and develop the economy of the colonies.
In Free Play mode, you can mix both of those in any way you want, letting you create your own unique and exciting story. For the first time in the acclaimed Port Royale series, you are not alone in the beautiful and seemingly so peaceful seas of the Caribbean.
The Multiplayer mode allows up to four players to play through LAN or over the Internet. Develop a successful trading company, lead your ships in beautiful 3D naval battles and force your opponents to their knees!
Buy strategy games in 'real time'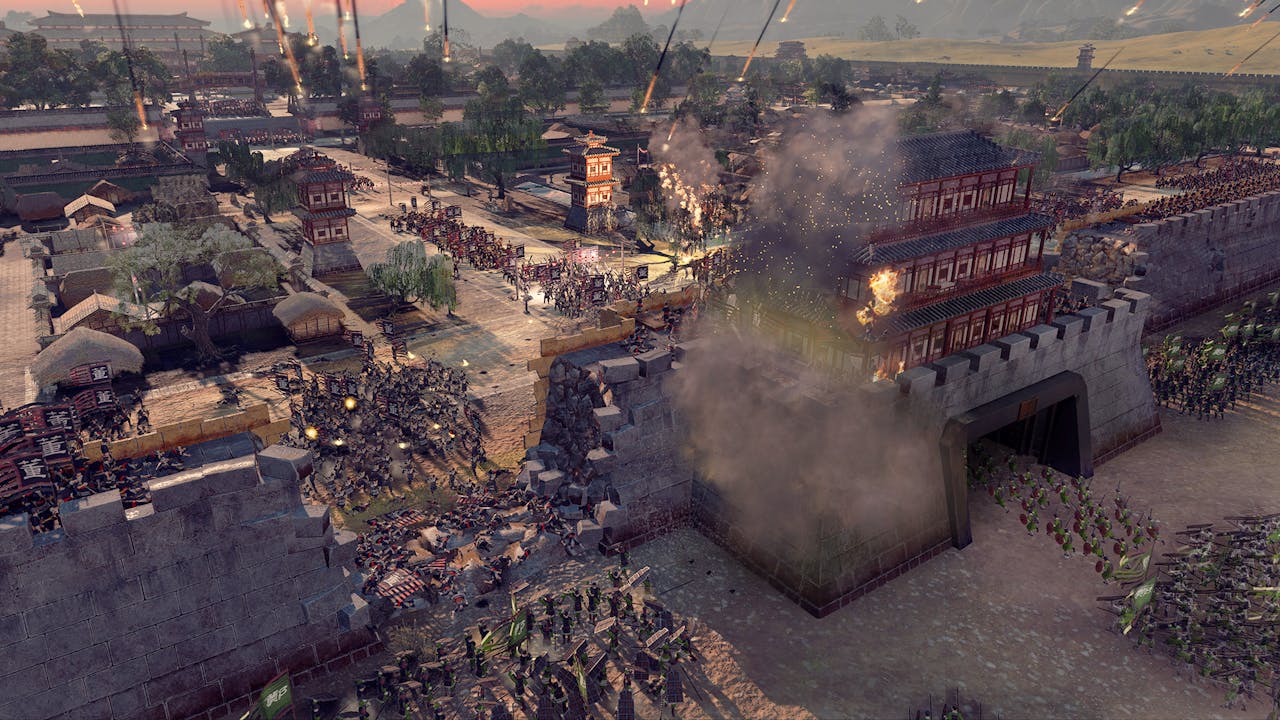 Try out some of these excellent strategy games right now, most of which you can purchase right here from the Fanatical Store!
Article by Mat Bradley-Tschirgi
---
---
Share this post